| Centrip Editorial Board
Shirakawago Light-up: Reservations, Observation Deck Tickets, & Directions
When one thinks of the Japanese countryside Shirakawa-go comes to mind. Most people think of the village of Shirakawa in the Ono district but the Gassho-zukuri-thatched roof houses and the surrounding area of Gokayama are registered together as part of the Shirakawa-go World Heritage Site. The most famous area of Shirakawa-go is the Gassho-zukuri, named so because of the shape of the roofs that look like two hands coming together.
Shirakawa-go is at a high altitude, and the temperature is low, resulting in a higher-than-average annual rate of snowfall. This leaves a pure white blanket of snow over the old village creating a golden aura of light reflected off of the snow in the evening light. Setting an incredibly romantic scene.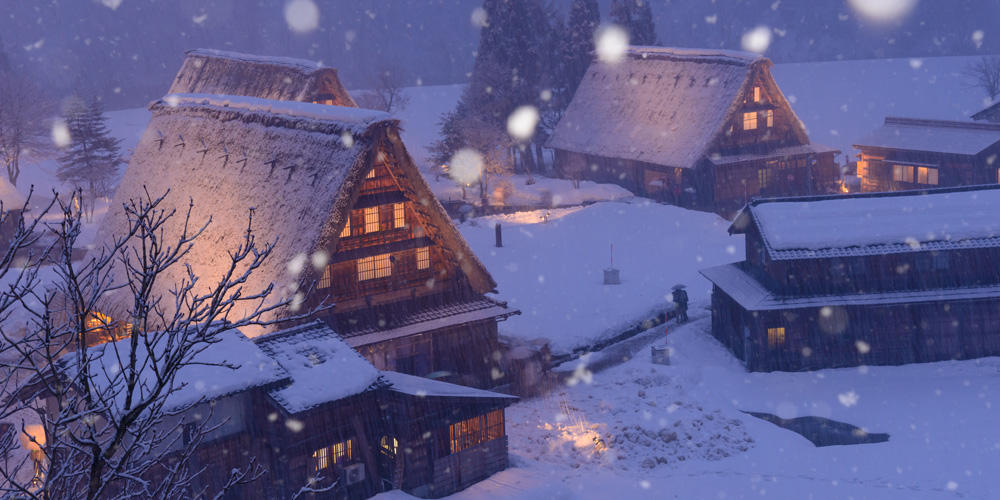 Shirakawago is a world heritage site and can be visited at any time of year, but the light-up events only occur six times a year. It's an experience to be treasured but you can only participate with a reservation. So we have gathered all the information you'll need to see the 2023 Shirakawa-go Light-up, check it out.
2023 Light-up Dates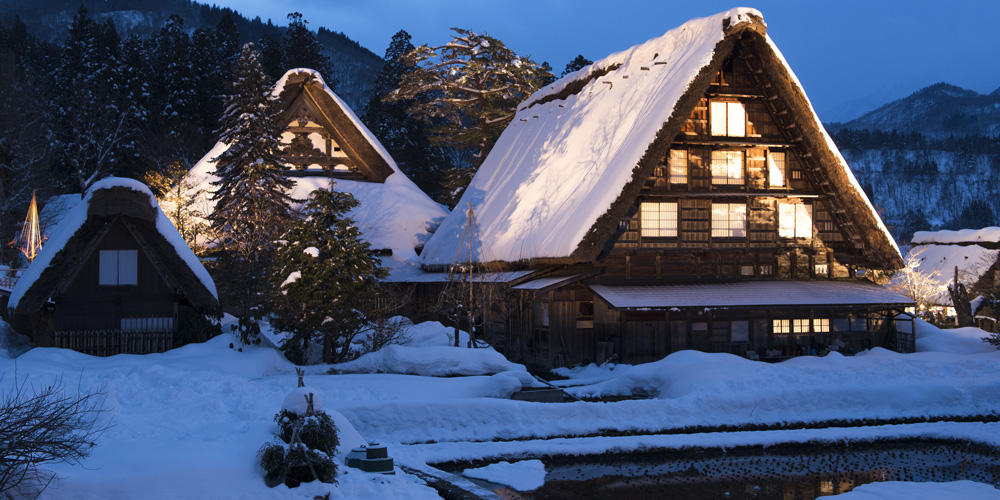 The light-ups in 2023 are held three times in both January and February when the heavy snows fall. The light-up lasts from 5:30 to 7:30 pm.
Times
Dates
Light-up Time
1st
January 15 (Sun)
17:30-19:30
2nd
January 22 (Sun)
3rd
January 29 (Sun)
4th
February 5 (Sun)
5th
February 12 (Sun)
6th
February 19 (Sun)
How to participate in the 2023 Light-up
Many tourists like to visit during the light-up event, but Shirakawa-go is a small village, and many problems arise, such as limited parking space that prevents visitors from entering the village before the light-up event ends. The Shirakawa-go Tourist Association has made reservations mandatory for the light-up event since 2019, aiming to improve the experience for everyone. So make sure you get that reservation if you want to attend the light-up event.
So how do you participate in the light-up event? Centrip Japan has put together a brief explanation of the four ways to participate.
1. Overnight village stay ticket (Chosen by lottery)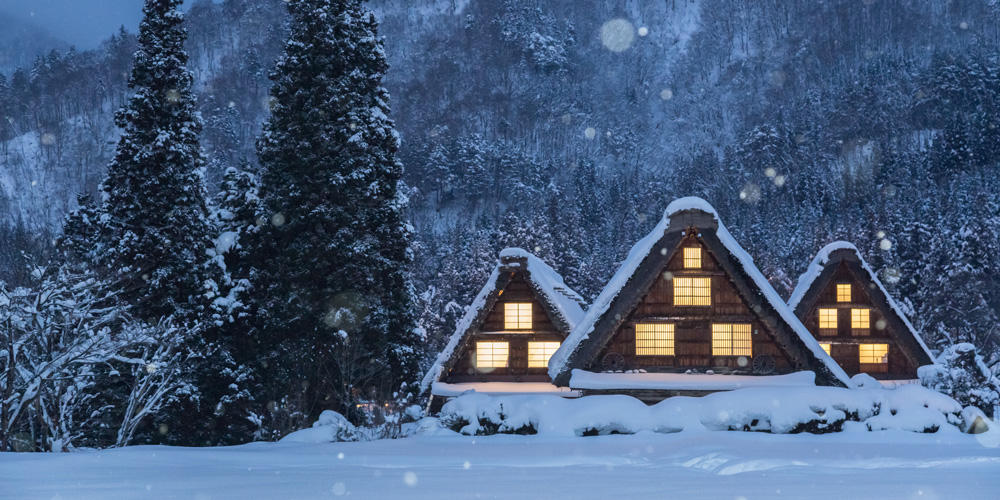 [Including admission ticket to the observatory]
From October 1–31, 2022, the Shirakawa-go Tourist Association will accept applications for an overnight village stay during the event period and will draw from among the applicants. On November 10, the Tourism Association will contact people who have been selected.
Detailed Information
■Application period: October 1 - October 31, 2022
■Result announcement: November 10, 2022 (only winners will receive the result notification by e-mail)
■Notes
①Only one application per person is allowed, and only one representative per group of guests may apply at any time. Multiple requests for dates or accommodations will result in the rejection of your application.
②You cannot modify the details of your application after submission. For example a change of date, accommodations, room type, number of people, etc.
③Please present your original valid ID (passport, etc.) as we will verify your identity on the day of the event. Document photocopies are not acceptable.
④Winners will receive an e-mail notice, and your reservation will be finalized after paying by credit card using the URL in the e-mail. A winning entry is invalidated if payment is not made within seven days of receipt of the e-mail
[Not including admission ticket to the observatory]
You can also use the other hotel booking sites to make your own hotel reservations in Shirakawa-go.
You can enter the village during the light-up event, but the observatory requires a ticket. That means you won't see the panoramic view of the town and mountains. Hotels also fill up quickly, so make an early reservation.
Booking Reservation Site (in Japanese)
2. Coming by rental car (First-come-first-served basis, begins on September 10, 2022)
[Not including the admission ticket to the observatory]
After the reservations for overnight village stays are announced the reservations for parking permits from Shirakawa-go are available on a first-come-first-served basis. Be careful if you reserve a space, there are no refunds for cancellations.
Details
■Application period: Begins September 10, 2022
■Parking fee: ¥ 4,000 per car (1-10 seats per car)
■Note:
①Please make your payment online within 3 days of submitting your application. If payment is not received by the due date, the reservation will be canceled.
②Cancellation after payment is made is not acceptable.
③After payment is confirmed, a QR code will be sent to your e-mail address in approximately one week. If you do not receive it after 2 weeks, please contact the Shirakawa-go Tourist Association. Parking Lot Application Page (Japanese)
3. Bus for Light-up Event (First-come-first-served basis. Operation hours are undecided)
[Including admission ticket to the observation deck]
During the light-up period, regular buses will run until 5:30 p.m., and only the buses for the light-up events will operate until nighttime. Advance reservations are required for the light-up buses.
The same bus is used for the round trip. There are also plans that include dinner, so it is like taking a "day trip on a light-up bus". The companies currently operating this service are Nohi Bus and Kaetsu No Bus, so please check their websites.
Detailed Information
■Nohi Bus Application period: November 1, 2022~
■Nohi Bus Application period: Unpublished
4. Taxi (First-come-first-served basis. Acceptance period undecided)
(No admission ticket to the observatory)
Reserving a cab is the same as renting a car: first reserve a parking space, obtain a parking permit and then contact the cab company to reserve a cab. If you are unable to drive or want to visit Shirakawa-go without being tied to bus times, it is recommended that you first pull a parking permit and reserve a cab after you have been selected.
How to obtain a ticket to the observatory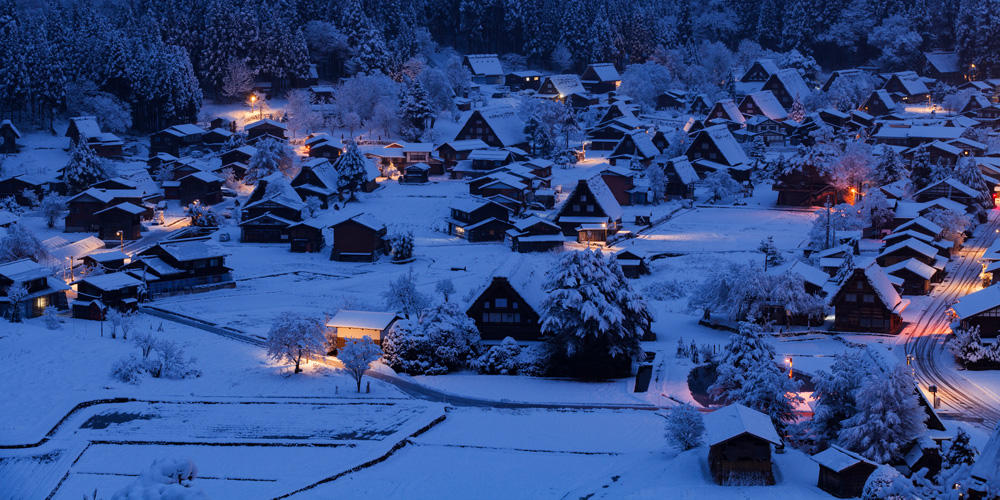 Many people come to Shirakawa-go to take pictures of the whole village. The only way to get a picture of the entire village is to climb up to the Shirakawa-go Observation Deck.
That is why it is important to obtain an observatory entrance ticket. If you do not have a ticket, you'll have to settle for watching the lights from the village. During the lighting-up period, there are only two ways to obtain an admission ticket to the observatory.


Do you want to visit in the daytime?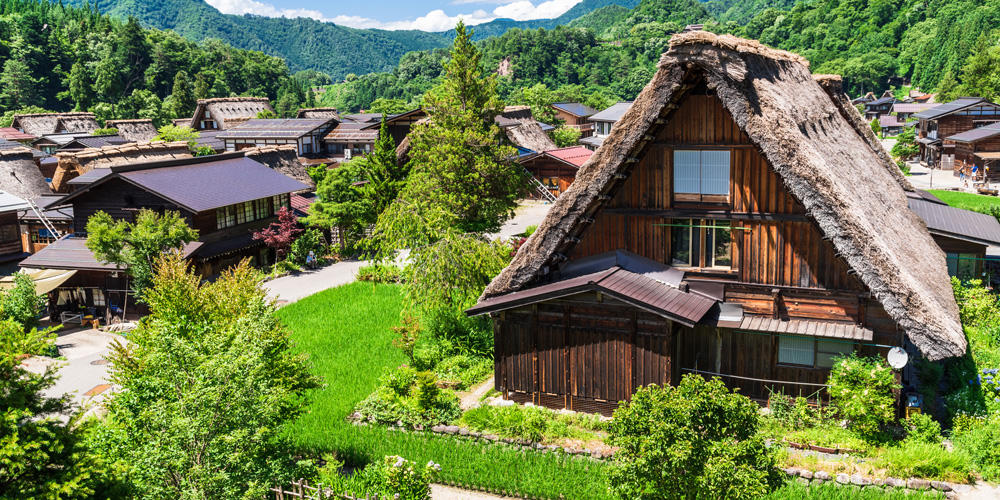 Even if you do not participate in the light-up event, you can visit Shirakawago during the day before the light-up event begins. However, tourists who do not participate in the light-up must leave the village by 3 pm, parking is only available until 1 pm, and the observation deck closes at 3 pm. Sightseeing at Shirakawa-go takes about 3 hours, so please visit with that in mind.
Transportation for daytime
If you would like to go to Shirakawa-go in addition to taking part in the light-up event, please refer to the Centrip Japan article:
Things to keep in mind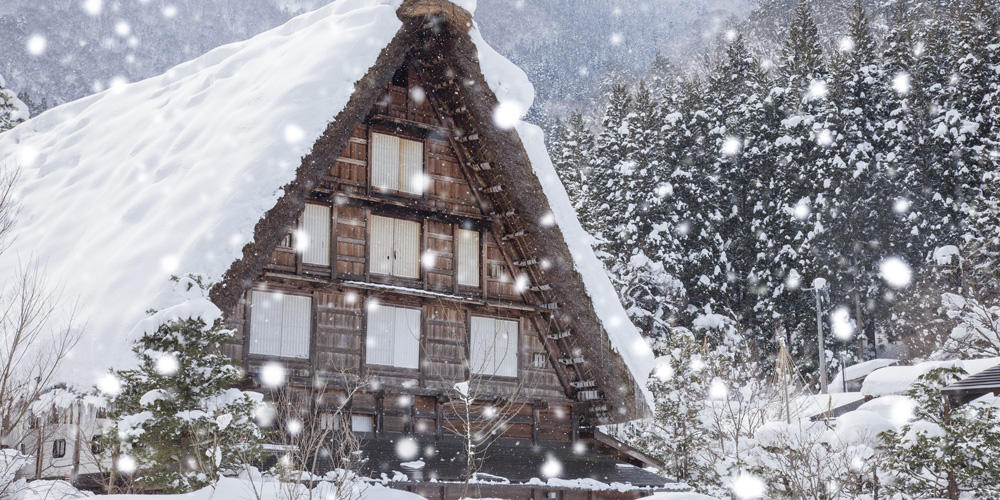 The light-up is held in January and February, and it is very cold in Shirakawa-go. If you aren't used to the cold a simple shirt and jacket won't be enough, so make sure you bundle up appropriately and bring some extra clothes in case you need them. Be sure to fully charge your mobile phone or camera for all those photos, and remember it is a residential zone, so drones are prohibited.
Click here if you want to know Shirakawa-go's best locations and souvenirs
Wrap-up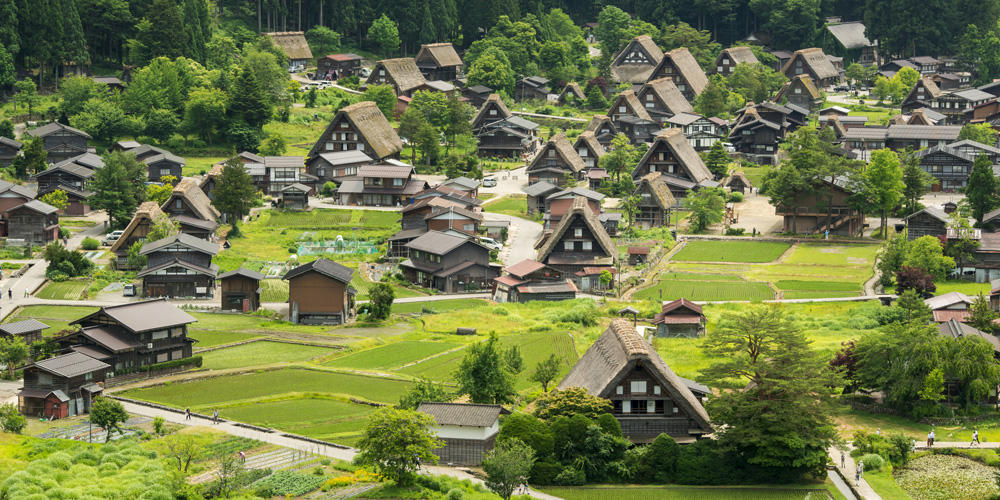 The Shirakawa-go Light-Up is one of the big seasonal events in the Chubu region, it's worth checking out, so if you are interested in the 2020 Shirakawago Light-up, book now.