| Hannah Tsai
Visit Izu Atami for a 2-Day, 1-Night Adventure on a Single Ticket
Retro Resort Destination: Atami
Are you familiar with Atami (熱海), located on the Izu peninsula in Shizuoka Prefecture? Mention Atami to Japanese locals and you'll stir up images of beaches and hot springs, as it was a popular destination for honeymoons in the Showa Period! Atami is a beautiful seaside area that oozes retro, the perfect destination for travelers looking to enjoy sun and sea while taking it slow.
Whether you start your adventure in Tokyo or Nagoya, getting to Atami will only take 2 hours and you can easily spend a day or two bumming around town.
Getting To and Around Atami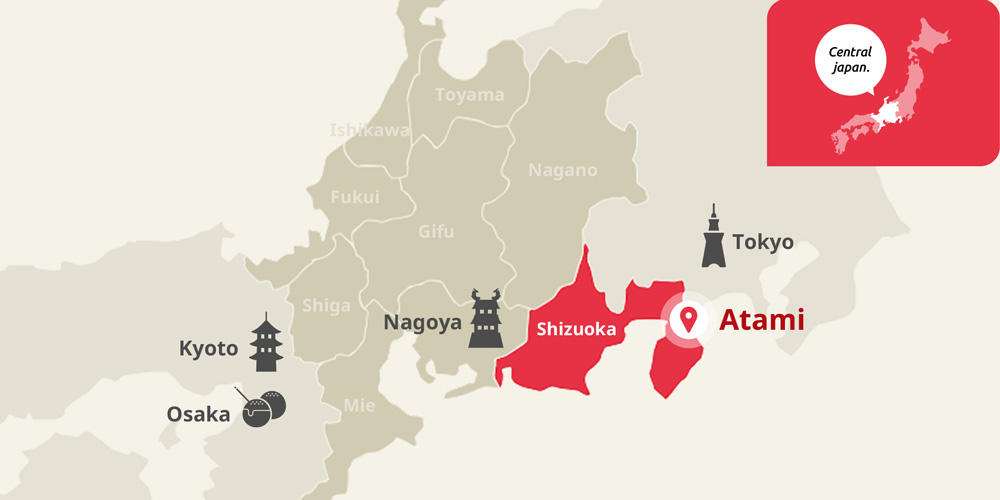 Starting from Nagoya
Take the Tokaido Shinkansen (Kodama) from Nagoya to Atami. It'll take 2 hours and a ticket runs ¥8,090.
Starting from Tokyo
Take the Tokaido Shinkansen (Kodama) from Tokyo to Atami. It'll take 40 minutes and a ticket costs ¥3,670. If you've got time to kill, take the JR Tokaido Main Line from Tokyo to Atami. It'll take an hour and 50 minutes and will cost only ¥1,944.
Getting Around Atami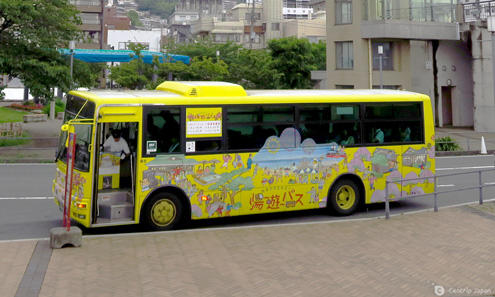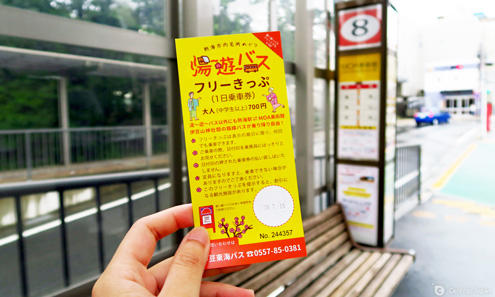 The best way to get around Atami is the bus. There's a 1-day pass available that'll let you ride the Yu Yu Bus as much as you want, letting you hit all the Atami sightseeing spots. The pass is ¥700 for adults and ¥350 for kids. In addition to all your bus rides being covered, you'll also get extra discounts at 13 local facilities.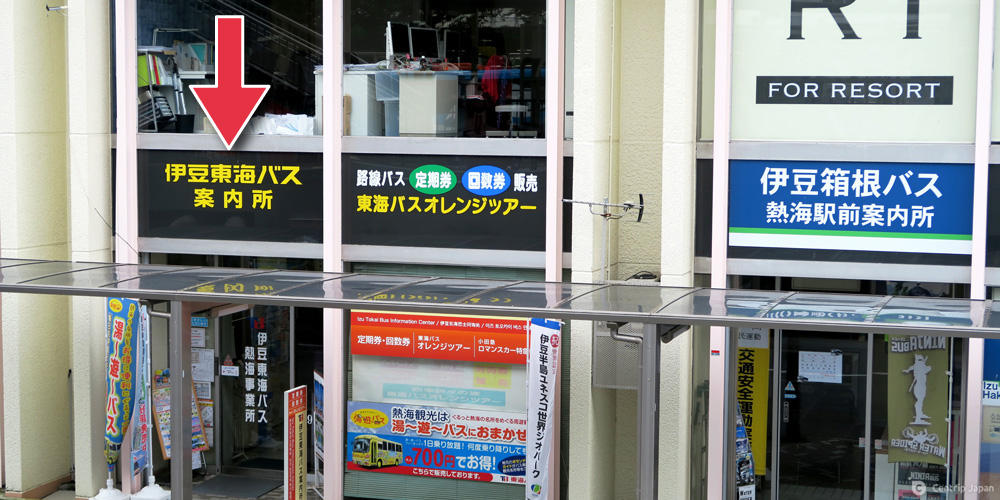 You can purchase the Yu Yu 1-Day Pass onboard the Yu Yu Bus or at the Izu Tokai Bus Information Center.
If you're staying in Atami for more than 1 day, be sure to check out the Asuo Area Pass (Okiko). It's equivalent to the Yu Yu Pass and after the first ticket, each additional ticket cost ¥1,200 for adults and ¥600 for children.
You cannot purchase the Yu Yu 1-Day Pass onboard the Yu Yu Bus but you can get it at the Izu Tokai Bus Information Center.
Asuo Area Pass Official Site (JPN)
2 Days, 1 Night
Day 1: 10:30 AM MOA Art Museum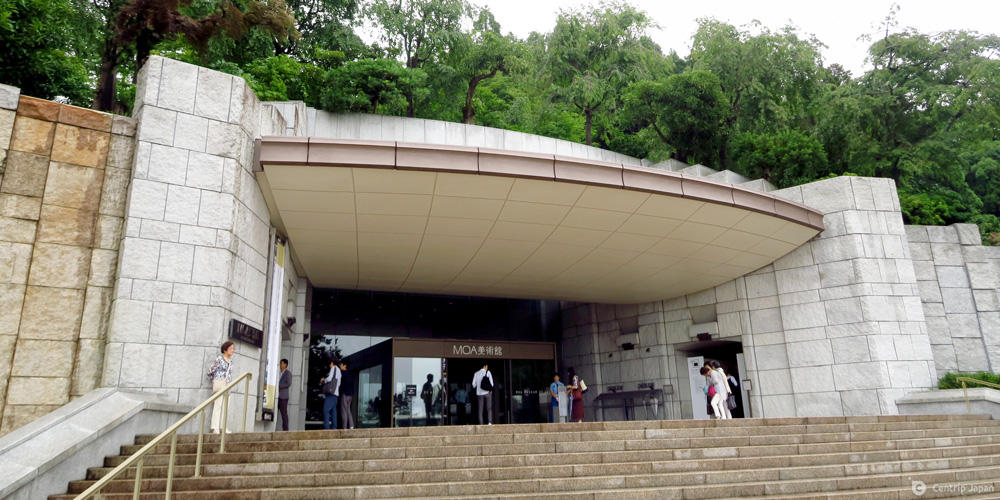 Built in 1982, the museum's collection focuses on Eastern art and includes pieces ranging from historical natural treasures to modern art as well.
Nestled in the mountains, the view from the museum of downtown Atami and the nearby Sagami Bay is quite lovely. The museum is easily accessible by bus, taking only 7 minutes to get there.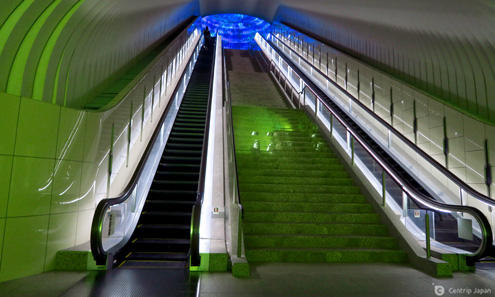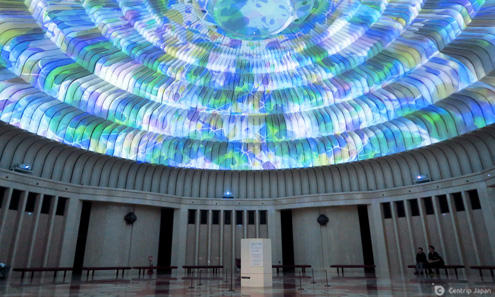 MOA isn't your typical art museum. You won't find exhibits right as you walk in the door. You'll first take an escalator that at first glance seems to have no end, you'll take in sound flowing all-around, and venture through an other-worldly light tunnel as you make your ascent. It's the calm before the storm.
At the end of the escalator, you'll find "Circular Hall", which is the largest kaleidoscope in Japan. There's a bench to take a breather and enjoy the beautiful pairing of light and sound.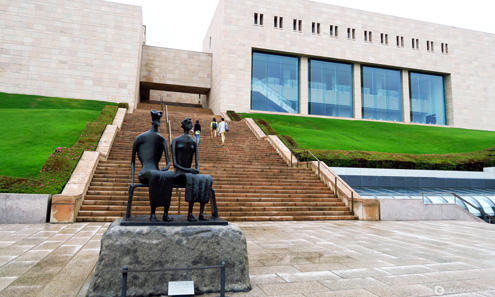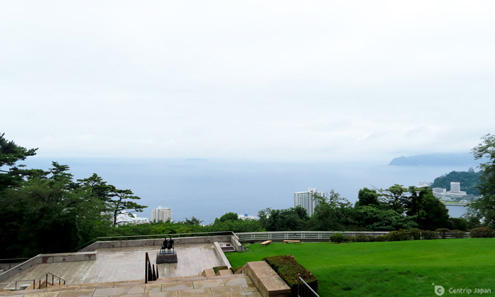 A unique feature of the MOA Museum is its inclusion of nature and artwork spread throughout. The museum's "Moua Square" sits at an altitude of 250m and is noted for its beautiful cherry blossoms in the spring, view of the sea, and the "King and Queen" sculpture by noted English artist Henry Moore.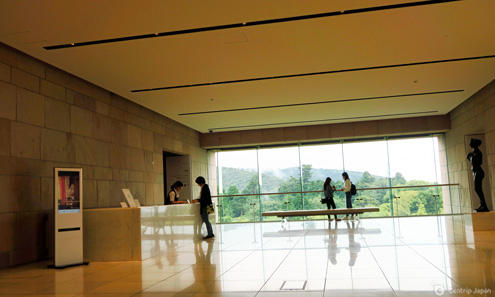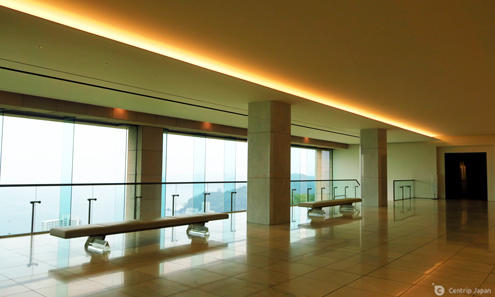 It's not just the art at MOA that is beautiful, each space here has been crafted to seamlessly blend with the natural surroundings.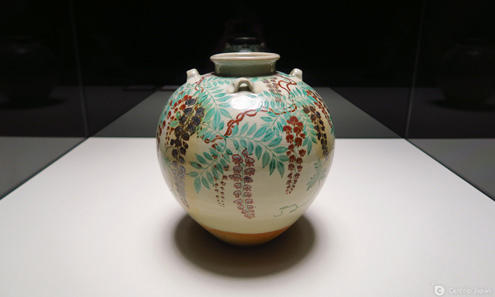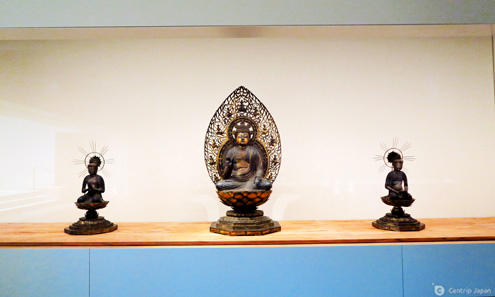 The MOA Pavilion has many exhibits of traditional Japanese art, such as porcelain, hanging scrolls, and wood carvings including a national treasure, Iroefuji Hanamon Chatubo (色絵藤花文茶壺).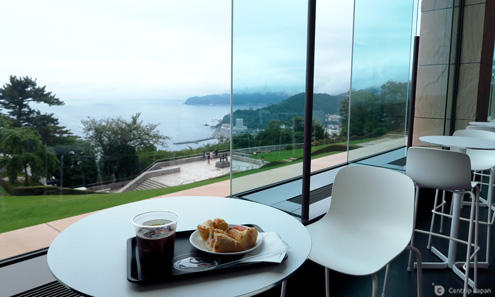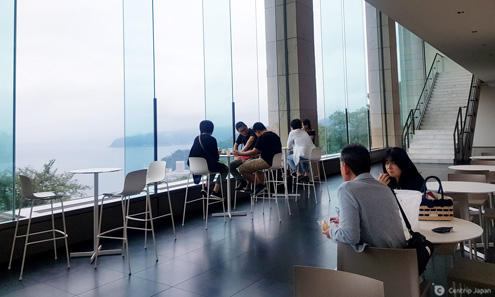 If you find yourself tired from traipsing around the museum, there are restaurants and cafés to relax at. In the center of the museum is a café that serves delicious handmade coffee simply called "the café" which has a fantastic view of Atami and the shore. It's a view you won't find at any other museum restaurant.
1:00 PM Kinomiya Shrine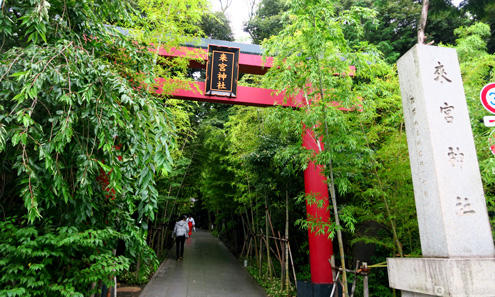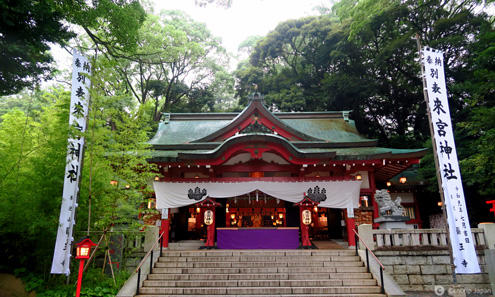 Kinomiya Shrine ( 來宮神社 / Kinomiya Jinja) is Atami's most famous shrine, a place where the people of Atami have long prayed for good luck.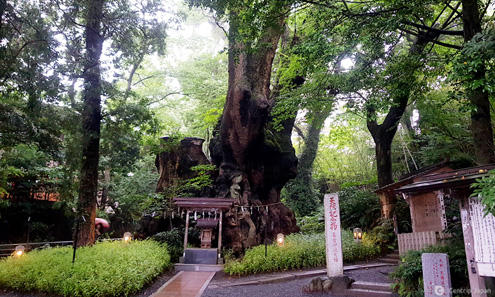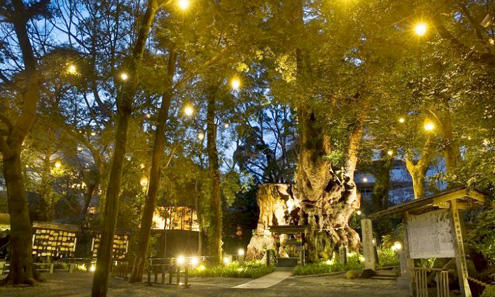 credit: 來宮神社
Kinomiya Shrine is home to the second-largest tree in Japan, over 2000 years old, with a trunk circumference of 24m, and is considered to be so sacred that it was selected as a "Natural National Monument". When the sun goes down, it is illuminated to symbolize its otherworldliness.
It is said that if walk once around the sacred tree that your life will be extended by one year. There is also a legend that if you make a wish here, your wish will come true.
There are several days when Japanese women gather around the tree to make their wishes. The tree holds power with many people.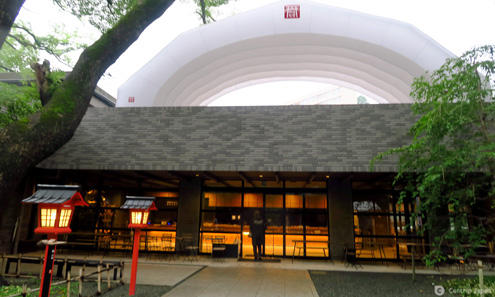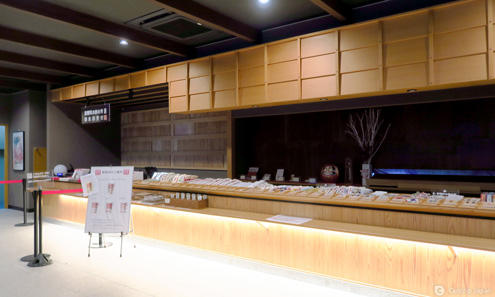 Shinto shrines typically have small shops that sell good luck charms, but the shop at Kinomiya Shrine is a little out of the ordinary.
Many of the amulets include a bow tied around them or a not-often-seen "bug repellent" charms. They're not really for repelling bugs, mind you. There "bugs" are more like "cheating" or "gambling". The leaves inside them are said to be natural bug repellents, however, giving the good-luck charms their name.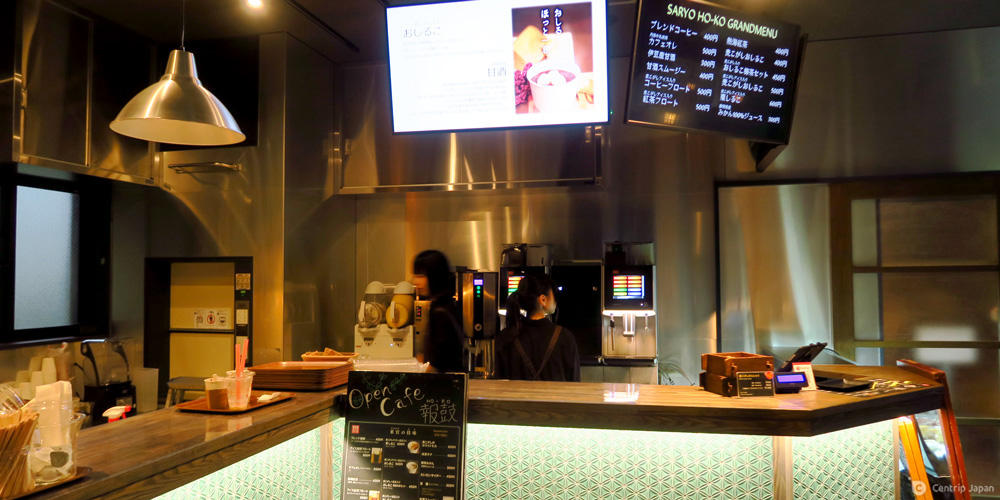 There is a stylish café here that serves coffee and cakes as well.
Unfortunately, the Yu Yu Bus does not have a stop at Kinomiya Shrine, but it's just a 20-minute walk from Atami Station, or you can take the 2-minute train ride from Atami Station to Kinomiya Station and then it's just a 3-minute walk from there. Be aware that the train only comes every 30–40 minutes so head to the station early so you don't miss your train.
3:00 PM Atami Ginza Shopping District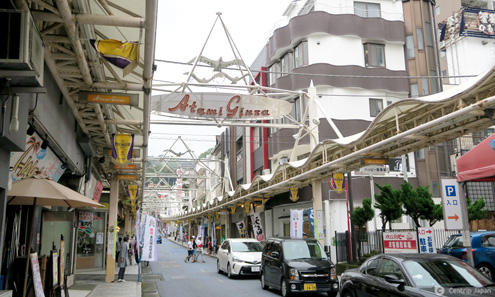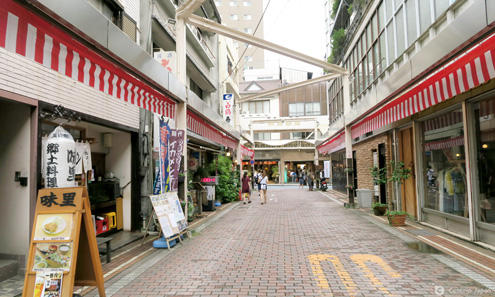 Just a 15-minute walk from Kinomiya Shrine, you'll find a quaint old shopping district called "Ginza Shotengai (銀座商店街)". If you're taking the Yu Yu Bus, get off at Ginza for the easiest access.
Atami Ginza Shopping Street is made up of several streets. You'll see retro architecture, old signboards, and faded brick buildings. In the Showa period (1926-1989), Atami flourished as a honeymoon spot.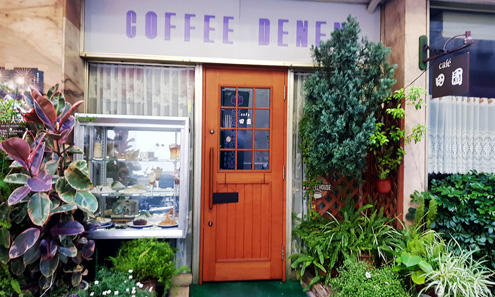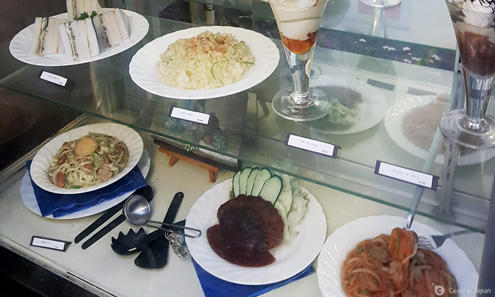 There is much fresh produce and dried food stores to find here along with old-fashioned coffee shops founded in the Showa Period, some of which have been renovated, some as they were, making Ginza Shotengai the perfect place to get a taste of yesteryear Japan.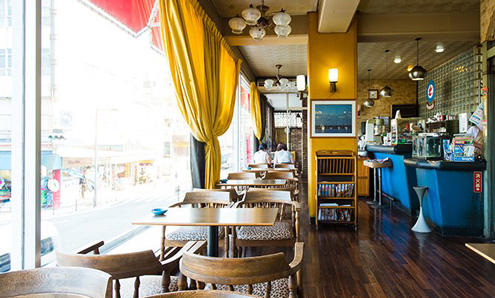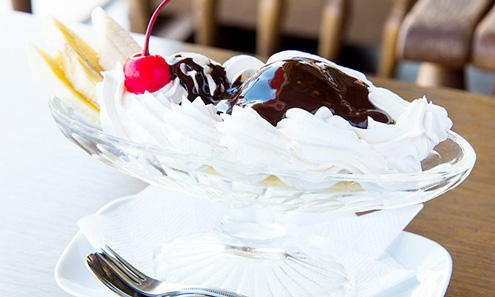 Centrip recommends checking out Coffee Den-en, in business since 1959, and Sunbird, both which overlook the sea.
5:00 PM Sun Beach: Sea, Romance, Illumination, and Fireworks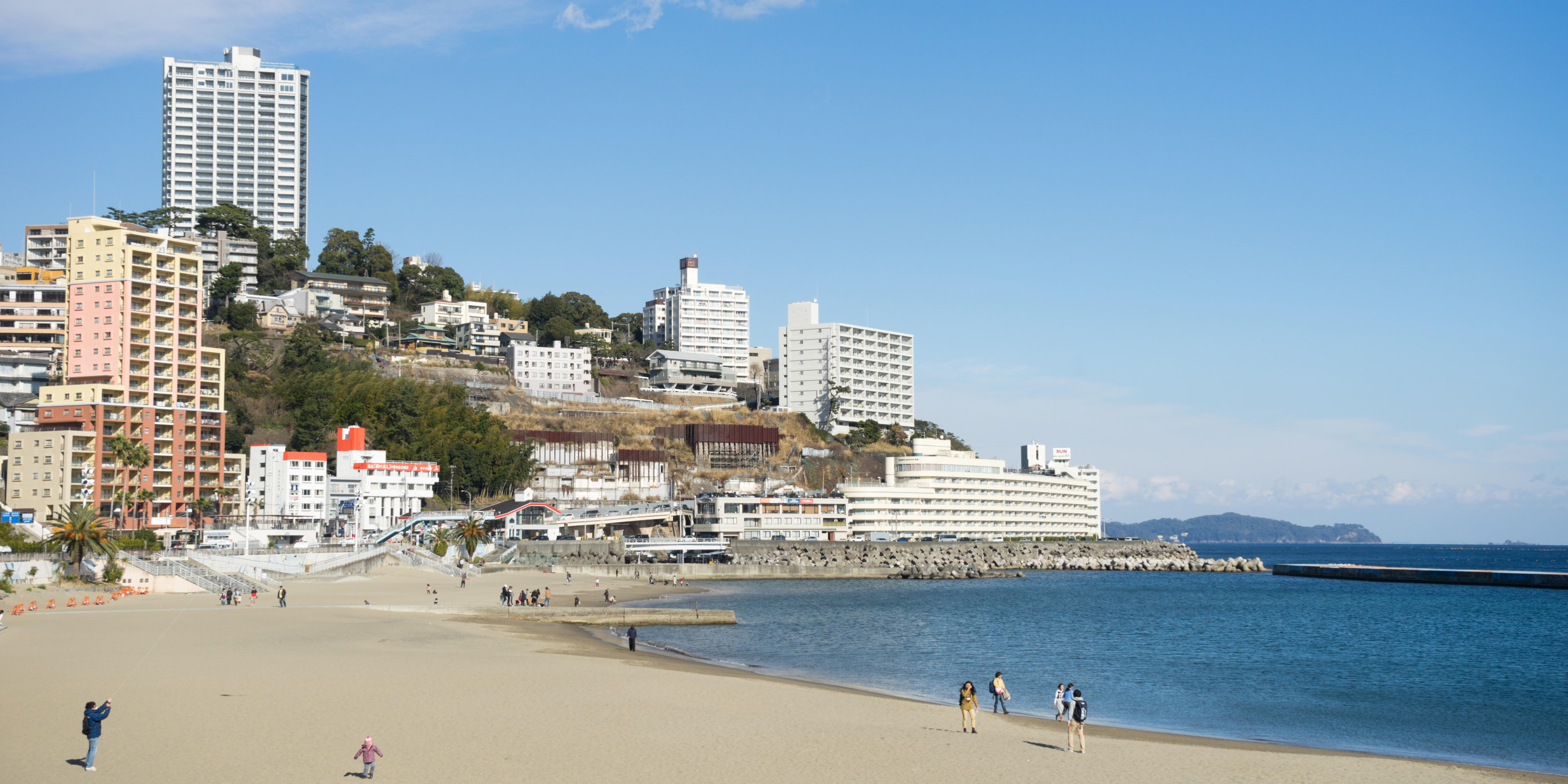 Atami Means Sun, Sand, and Sea!
If you hop off the Yu Yu Bus at Sun Beach Station you'll be greeted by a long stretch of white sand beach.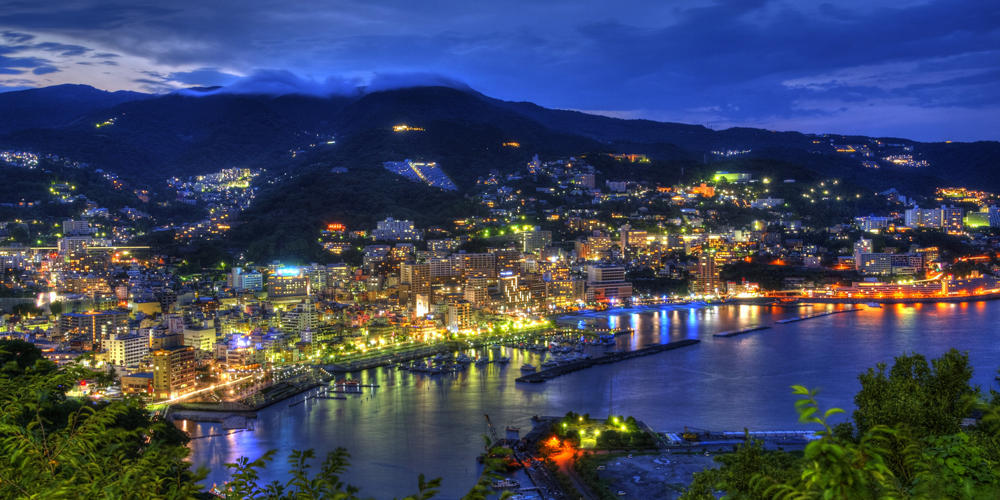 When summer hits, Sun Beach opens for swimming (7/13–9/1 in 2019), but even in the off-season, it's a beautiful spot to watch the sunrise, enjoy the evening illumination display, or enjoy a romantic atmosphere.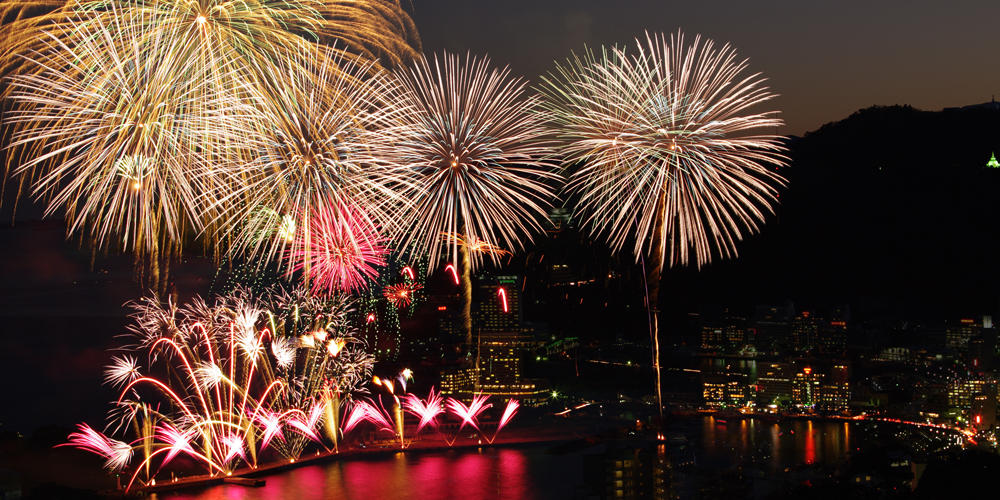 If you are lucky, you may be in town for the Atami Fireworks Festival. Take in the fireworks from Sun Beach at one of the events held more than 10 times a year, not just in the summer like most firework festival in Japan. There are many hotels with a view of the fireworks too, but the rooms where you can see fireworks are popular, so we recommend that you make a reservation ASAP.
Fireworks last 8:00 PM–8:25 PM
8:00 PM Atami Onsen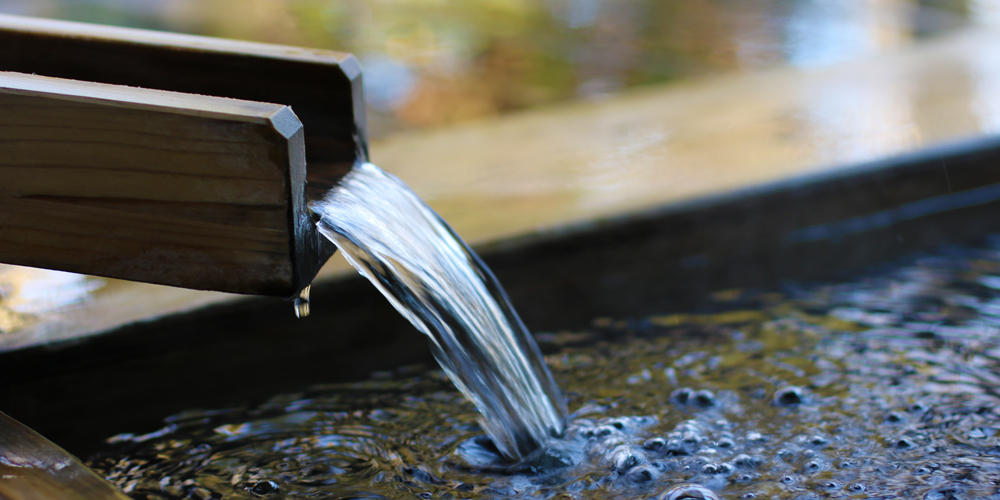 Atami is a steamy hot spring village that overlooks the mountains! There are many hot spring inns with a view of the sea also because of the topography of Atami.
Japanese hot springs are wonderful because you get use of their baths with your room. If your trip to Atami is just a day trip, there are still some "1-day hot springs" in the city that allow you to enter the bath even if you aren't spending the night there.