| Centrip Editorial Board
A Scenic Shizuoka Experience and Gourmet Course that the Whole Family Can Enjoy
A road trip all of your family can enjoy from Centrair!
Here is a suggested day trip course your whole family can enjoy. The course starts at Chubu Centrair International Airport. Want to see the scenery and Mt. Fuji? Want to eat delicious food? Want kids to have fun? Want to have a good shopping experience? There's no better way to see the sights of Shizuoka than in a car. You'll find sightseeing spots dotted all along the highway. There's majestic mountain and ocean scenery all around.
Interested in a beautiful lake or some sweet unagi pies?
From Centrair, take Chita Peninsula Road, change to Isewangan Expressway, then finally to Tomei Expressway to continue to Lake Hamana.
Hamanako Rest Area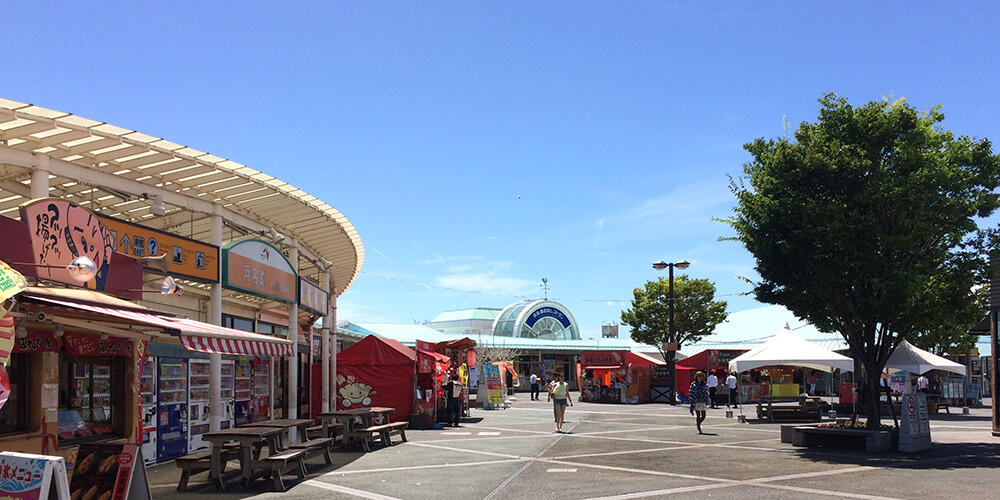 The gorgeous Lake Hamana is the 10th biggest lake in Japan. There's a rest area here that juts out into the lake. It's a popular spot for couples. You'll find a lot of leisure facilities around Lake Hamana including a theme park, hot springs, and a zoo.
Unagi Pie Factory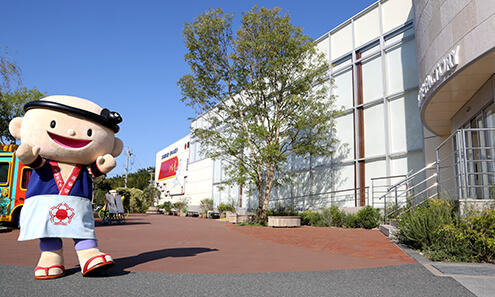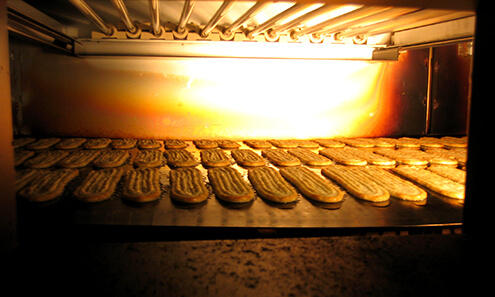 Make this your first stop after exiting the Tomei Expressway from the Hamamatsu West Interchange. Lake Hamana is famous for unagi [eel] and this pie uses unagi powder. Unagi Pie's history stretches back almost 60 years and you can have a tour of the factory here. The sweets at "Unagi Pie Cafe" are really popular. The parfait using Unagi Pie with luxury brandy is popular too.
After your snack, there's a great bird park nearby that you should check out.
To get there, take the Tomei Expressway again from the Hamamatsu West Interchange then take the exit from Kakegawa Interchange.
Kakegawa Kachou-en Bird and Flower Park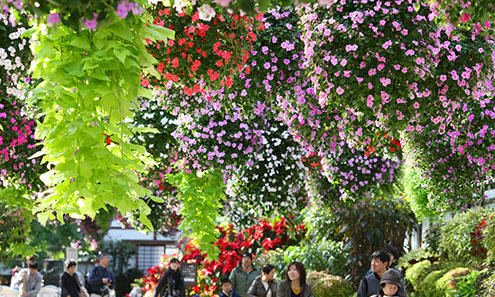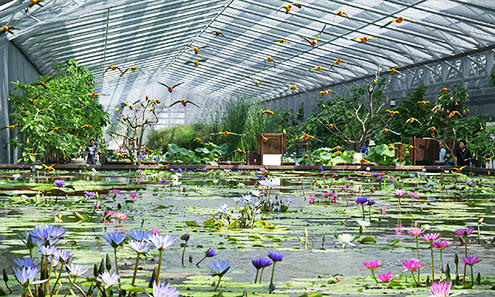 The Kakegawa Bird Park is a great place if you're a fan of our feathered friends. Most of the park is indoors, so it's a good place to go no matter what the weather may be. The sheer variety of birds is astounding. Most of the smaller birds are allowed to roam free inside. Birdfeed is available for purchase and birds will light on your shoulder and eat from the palm of your hand.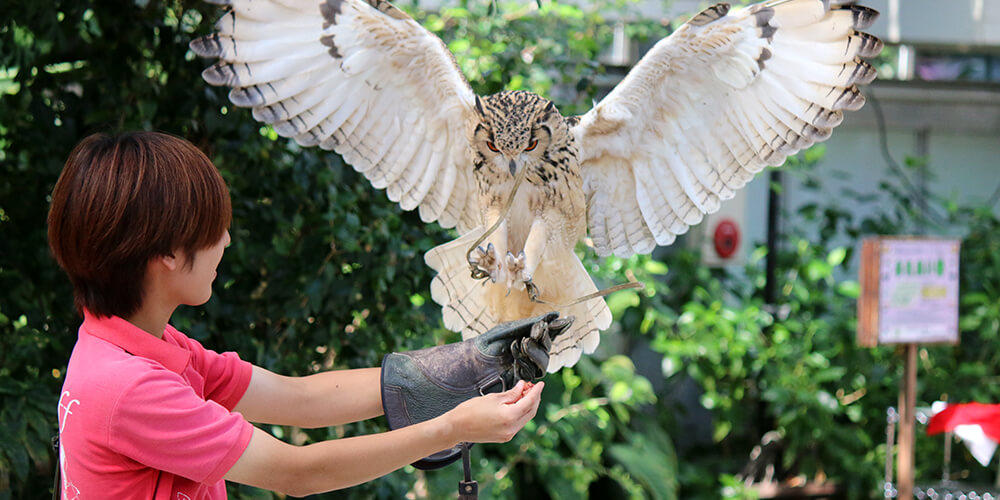 There are daily bird shows including penguins and host of different owl species. For an additional fee, you can have your photo taken with the birds. Outside the main building, you'll find ducks, swans (even black swans), and emus. If you get hungry during your trip here, food is available for purchase as well.
A Picturesque Ocean View and a Seafood Extravaganza
Next, head to Omaezaki using the Tomei Expressway from Kakegawa Interchange, and exit at Kikukawa Interchange. Continue to Prefectural Route 37 and you arrive at Omaezaki where the Hamaoka Sand Dune spreads out along the coast.
Omaezaki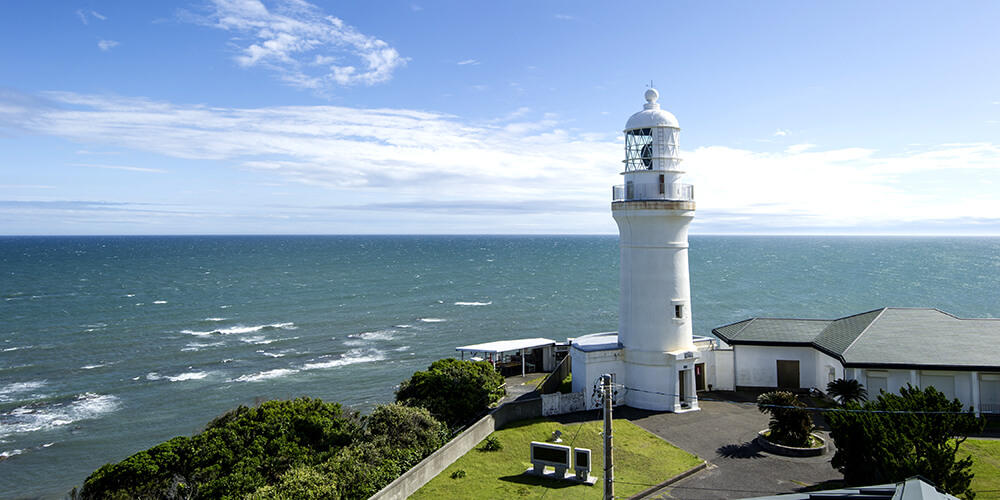 The beauty of Omaezaki is the ocean, lighthouse, and the coastline. You can get there directly if you drive; while it takes 40 minutes by bus from the nearest train station. There are plenty of accommodations in Omaezaki from minshuku (private home inns) and ryokan (traditional Japanese inns) to pensions and hotels. The city offers not only seafood but also delicious vegetables and meat. This area is quite special as the sun sets later here than anywhere else in Japan. Each hotel here offers their own special dishes.
Experience the world of Chibi Maruko-Chan
On the second day, drive toward Sagara Makinohara Interchange from Omaezaki via Prefectural Route 242. Drive through tea farms and enjoy the scenic views of Shizuoka, heading rights towards Mt. Fuji on the Tomei Expressway.
Chibi Maruko-Chan Land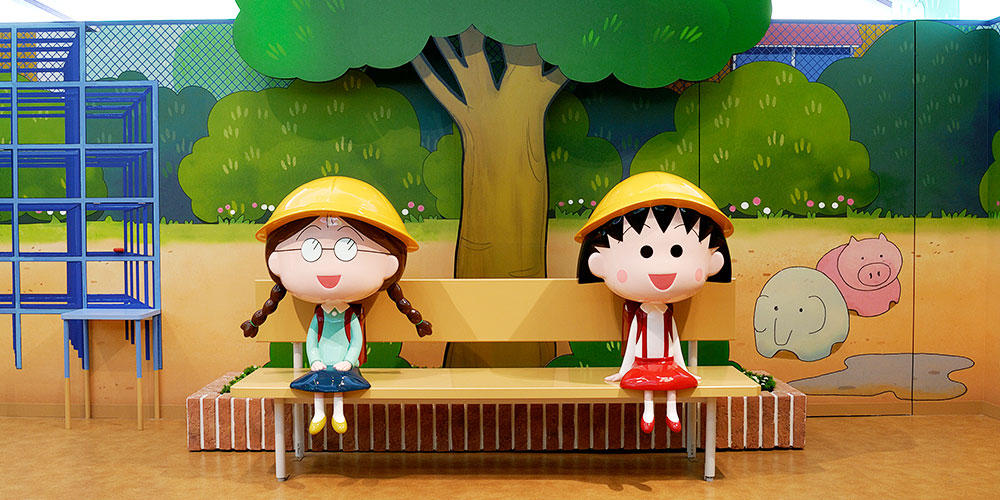 Exit at the Shimizu Interchange, and drive toward downtown Shimizu to get to Shimizu Marine Park. In the park is the indoor museum of the world of "Chibi Maruko-Chan" an anime series popular not only in Japan but also overseas. Maruko's house, school classroom, park, and other locations are brought to life here. Take pictures posing as a character in front of illustration panels with the whole cast.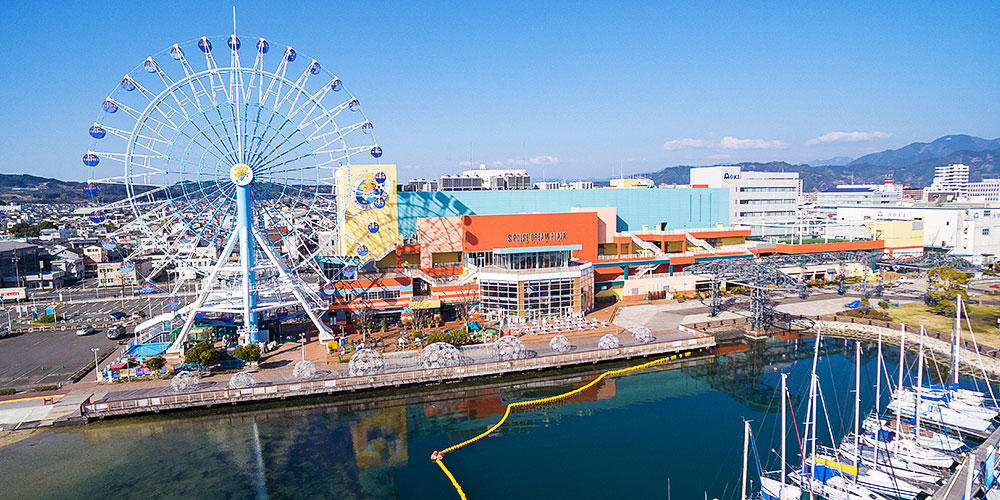 It is located in the S-Pulse Dream Plaza and there are also other facilities like a seafood restauran and a ferris wheel where you can see Mt. Fuji.
Mt. Fuji, Ocean and Pine Trees—A Must See Location
From Chibi Maruko-Chan Land, go down the National Route 150 heading south then take Prefectural Route 199 to get to the coast. Here you'll find a beach lined with pine trees with a spectacular view of Mt. Fuji.
Miho no Matsubara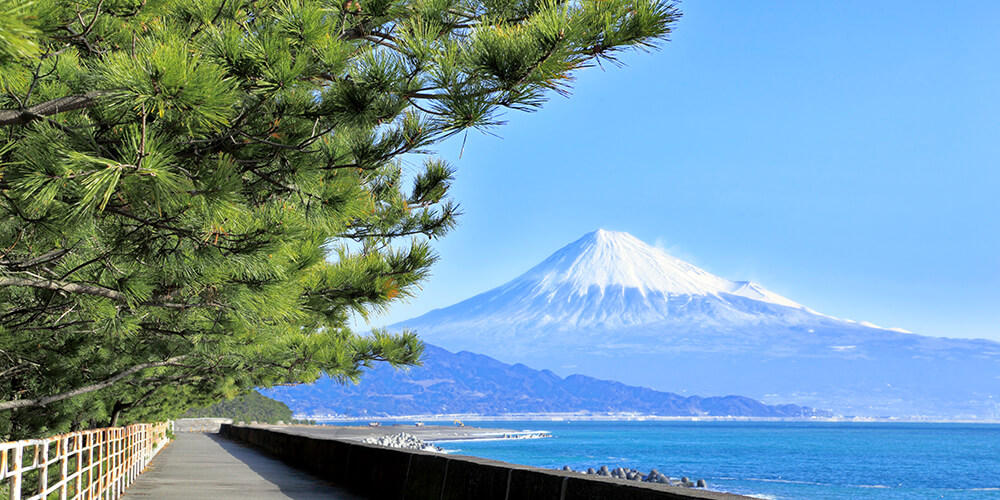 The beach here is lined with pine trees. The white surf, pine trees, and view of Mt. Fuji is magnificent. The 50,000 pine trees stretch out 7 kilometers along the shoreline. This spot is popular not just with foreign visitors, but Japanese alike.
A historical town and a great place for sakura shrimp.
Return to downtown Shimizu and take National Road route 1 for a while, and you will hit Yuhi, a historic post town on a historic highway.
Yuhi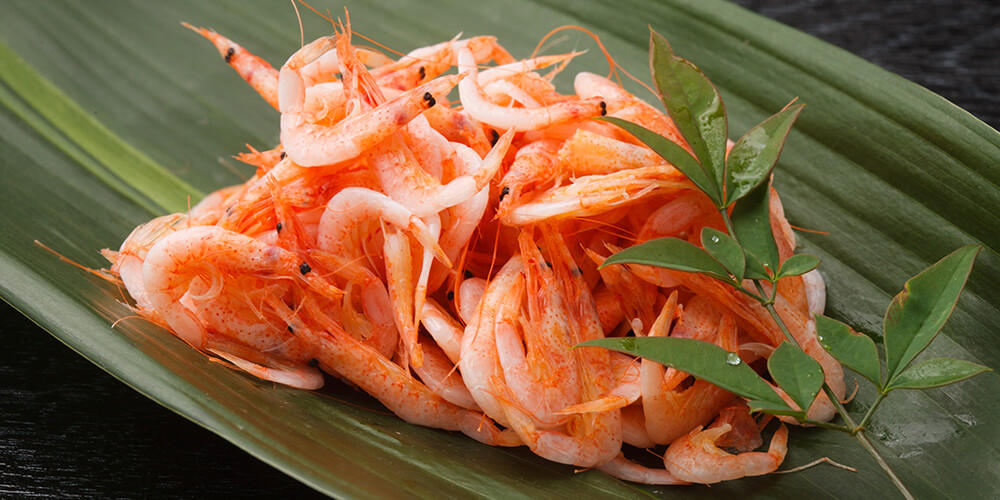 The town of Yui maintains post town atmosphere from the old Tokaido Road that many travelers walked up and down in the Edo period in the days of the samurai. Here you'll find a museum dedicated to Hiroshige Utagawa, who produced the ukiyoe series, "The 53 stations of Tokaido". Yuhi is also well-known for its sakura shrimp. Dine on sakura shrimp dishes such as large sakura shrimp kakiage tempura (thinly cut vegetables and seafood deep-fried with tempura batter) and sakura shrimp takikomi gohan (steamed rice with soy sauce and other ingredients like vegetables, meat, and seafood).
Shop Till You Drop at the Outlet Mall
Drive on down National Route 1 for a while from Yuhi, and you'll hit the Tomei Expressway bound for Tokyo through the smart interchange at EXPASA Fujigawa. From there, continue to the Gotemba Interchange.
Gotemba Premium Outlet Mall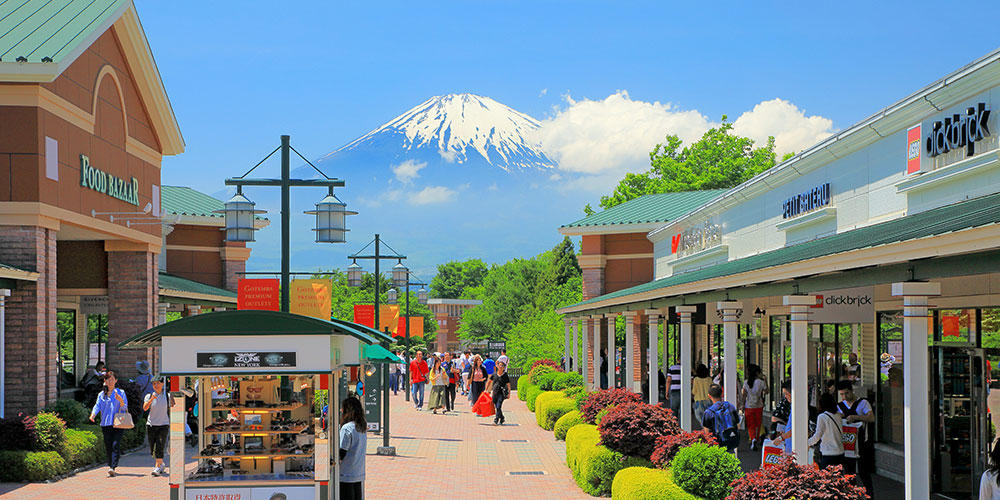 Just 5 minutes from the Gotemba Interchange, you'll come across an enormous outlet mall—the biggest in Japan. You can buy not only Japanese items, but also international products at a bargain price. Approximately 210 stores are here. Enjoy a great view of Mt. Fuji while you're shopping and relax a little. English and Chinese support available at the Welcome Center.
Giant Robots Just Off the Highway
Think we're done? Not so fast. Take the new expressway, the Shin-Tomei Expressway, on your way back to Nagoya. There's one last place you need to see.
NEOPASA Shizuoka (on the Nagoya-bound side)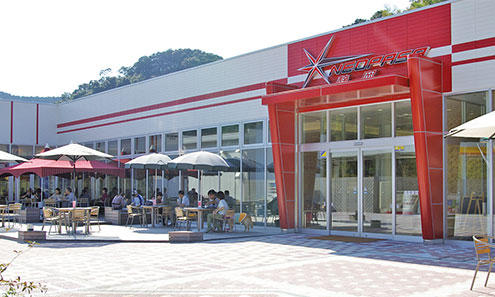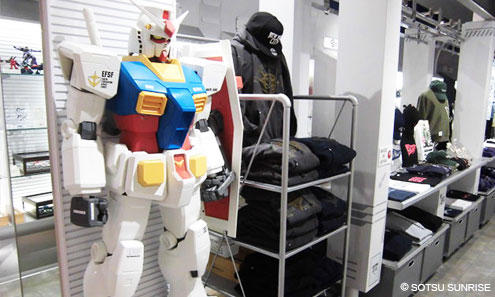 Welcome to plastic model nerd heaven. In collaboration with Tamiya, a Shizuoka local firm, and the world-famous plastic model manufacturer, this extensive selection of Tamiya plastic models and products such as Mini-4ku are on display for sale. Moreover, Bandai, the manufacturer of Gundam plastic models has a manufacturing hub in Shizuoka and they have collaborated with the manufacturer as well. One of the only two "STRICT-G" a Gandum concept store branches is here and you can find rare products that not only kids but also adult fans would like to obtain. This is a road trip that the whole family can enjoy. Head back to Centrair via Shin-Tomei Expressway, then to Isewangan Expressway, then finally to Chita Peninsula Road, all on the expressway.
When you're done for the day, you can hop on the Shin Tomei Expressway and head directly to the airport or Nagoya. There's no better way to enchance your travel experience in Chubu than a road trip through gorgeous scenery and the chance to experience a bunch of fun new things. Give it a try.