| Centrip Editorial Board
New Terminal 2 at Centrair Is Finally Open!
Terminal 2 is Open at Last!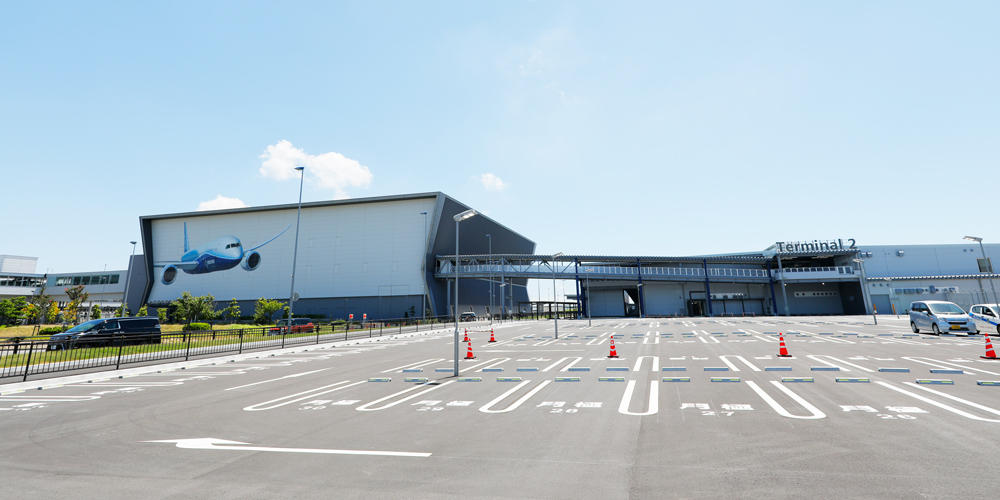 Gateway to central Japan, Chubu Centrair International Airport opened a new terminal on September 20, 2019. The terminal is geared towards low-cost carriers. Terminal 2's facilities have been trimmed down compared to Terminal 1 in order to streamline operations and reduce costs while still remaining convenient to passengers. In fact, the passenger fees for planes arriving and departing from Terminal 2 are less than half of those for Terminal 1!

Terminal 2 is often referred to as T2 on airport signage. Larger signs usually have "Terminal 2" written on them, while many of the smaller overhead signs just have "T2" displayed. Be sure to remember that T2 = Terminal 2 and you will have no trouble finding your way to the gate.
About Terminal 2
Carriers Available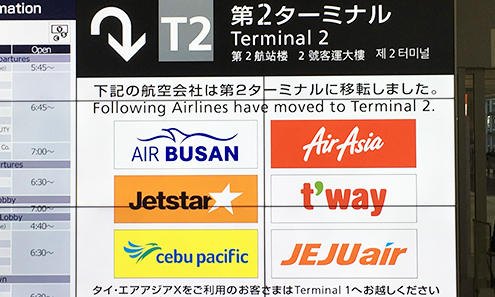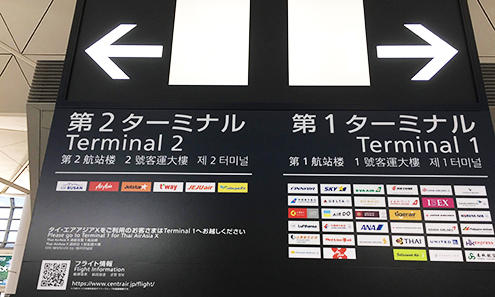 As of December 2019, airlines operating out of Terminal 2 include, Air Asia Japan and Jetstar Japan for domestic flights and AirAsia Japan (Taiwan), Jetstar Japan (Manila), Jeju Airlines, Teaway Airlines, Air Busan, Tiger Air Taiwan, Thai Lion Air, and Cebu Pacific Airlines for international flights. Further additions of low cost carriers flying in and out of Terminal 2 are expected in the future.
Where Is It?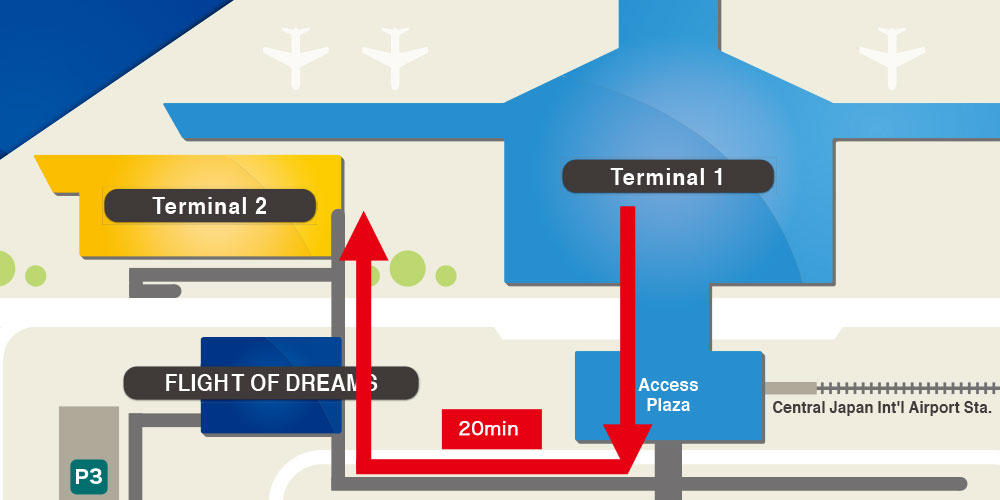 Terminals 1 and 2 are separated quite a bit. Getting from one to the other can take up to 20 minutes. Be sure to confirm which terminal your flight will be operating out of before your flight.
Getting to Terminal 2 from Access Plaza
If you're taking the train, exit the gate at Chubu Centrair International Airport Station, turn left, and follow the moving sidewalk. Head through the Flight of Dreams building to get to Terminal 2. It will take approximately 15–20 minutes from the station to Terminal 2's check-in counter.
Some buses bound for Centrair make stops at Terminal 2, letting you avoid carrying luggage between terminals. This is our recommended method of getting to Terminal 2.
If your bus does not stop at Terminal 2, get off at Terminal 1 and proceed as described above.
Reasons to Get Excited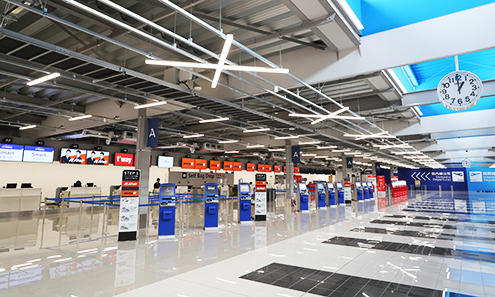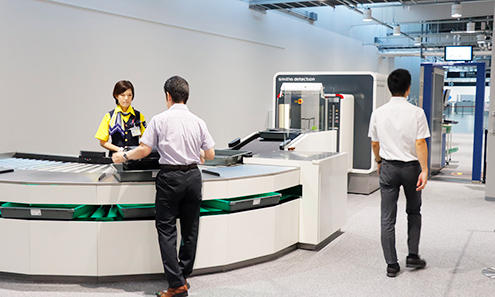 Low cost carriers have earlier check-in cutoff times, so we recommend travelers get to Terminal 2 as early as possible. It's also about a 5-minute walk to get from security to the departure gates. It would be a good idea to double check your flight time and keep moving. (Travelers using wheelchairs may receive assistance from the staff on-site. Please contact your airline in advance of your travel date.)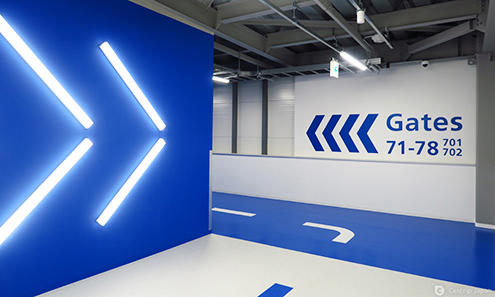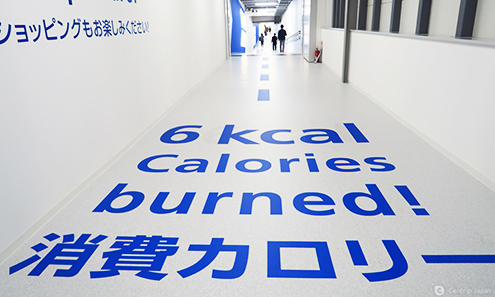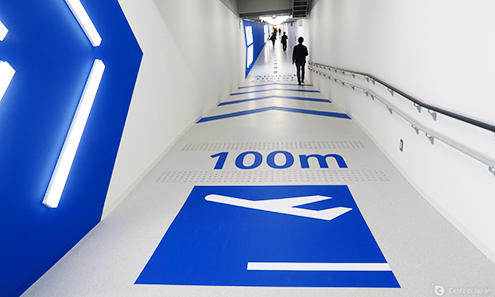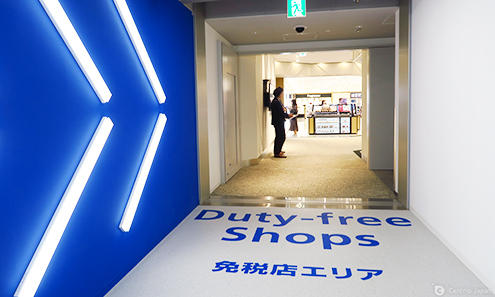 Everything at Terminal 2 takes slightly longer than at Terminal 1, so we recommend giving yourself plenty of time.
Getting into Nagoya After Arriving at Terminal 2
If you head to Access Plaza after your arrival at Terminal 2, you'll be able to take advantage of the train, buses, high-speed boats, and rental cars. Let's head towards Access Plaza.
There are trains and buses that will take you straight into Nagoya. The Centrair Limousine buses go directly to various hotels in the Sakae and Fushimi areas—these buses can be boarded in front of Terminal 2.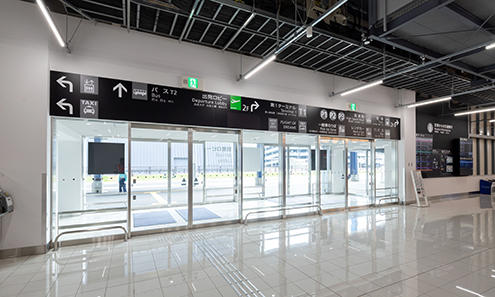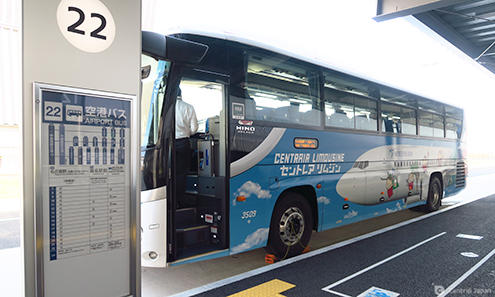 While the train is the fastest way to get to Nagoya Station, if you're heading to Sakae or Fushimi, you can sit back and relax all the way to your hotel. Taking the train will require changing trains at Nagoya Station and will include a lot of walking.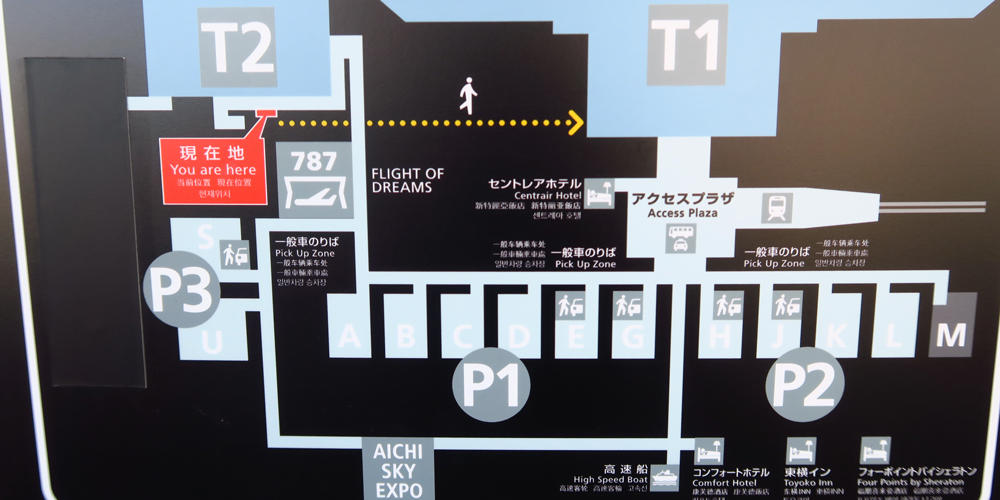 There are plenty of transportation options at Access Plaza including trains, buses, high-speed boats, and rental cards. Exit Terminal 2's Arrivals Lobby, go up to the 2nd floor using the elevator on the left or the slope on the right. Access Plaza is located in front of Terminal 1. Follow the signs from their to your desired method of transportation.
Shopping
Terminal Shops
There are a few shopping options in Terminal 2, but only a few. We don't recommend doing the bulk of your shopping at the airport. You'll find a Matsumoto-kiyoshi pharmacy and a small BicCamera in the international departures area. They have a lot of stuff, but their selection is limited compared to their larger counterparts. If you're in need of Wi-Fi rentals, SIM cards, or currency exchange, you'll have to head to Terminal 1.
Before Security
Mitsumoto Coffee: Light snack cafe. If you've made sure to check-in early, you might have some time to get something before going through security.
Omiyage-kan: Nagoya souvenirs available. Pefect for last-minute gifts.
After Security
Matsumoto-kiyoshi Medicine and small items. Popular health and beauty items can be picked up here.
Air BicCamera: Personal electronics. Other small items also available.
Duty Free Shop: Cosmetics, alcohol, tobacco, and Japanese sweets like "Shiroi Koibito".
SORA TERRACE: Noodles, snacks, and drinks. Enjoy something light before your flight.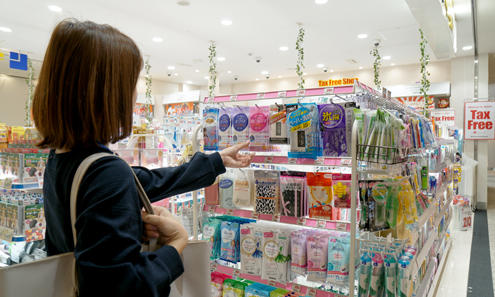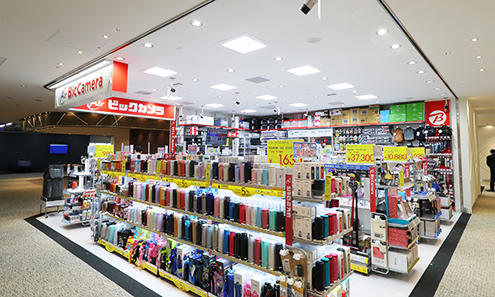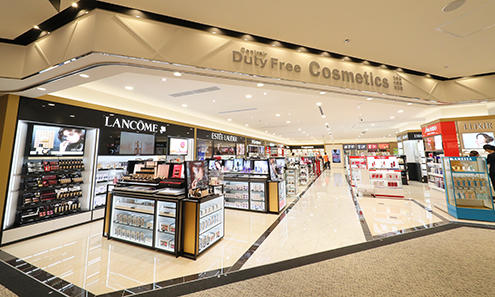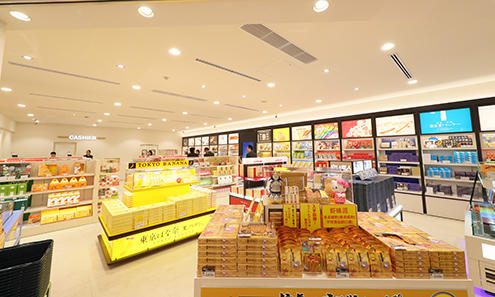 If you've forgotten anything before you go, be sure to pick up souvenirs or something to make your flight even more comfortable at one of the other shops in Terminal 2.
Convenient Duty-Free Purchasing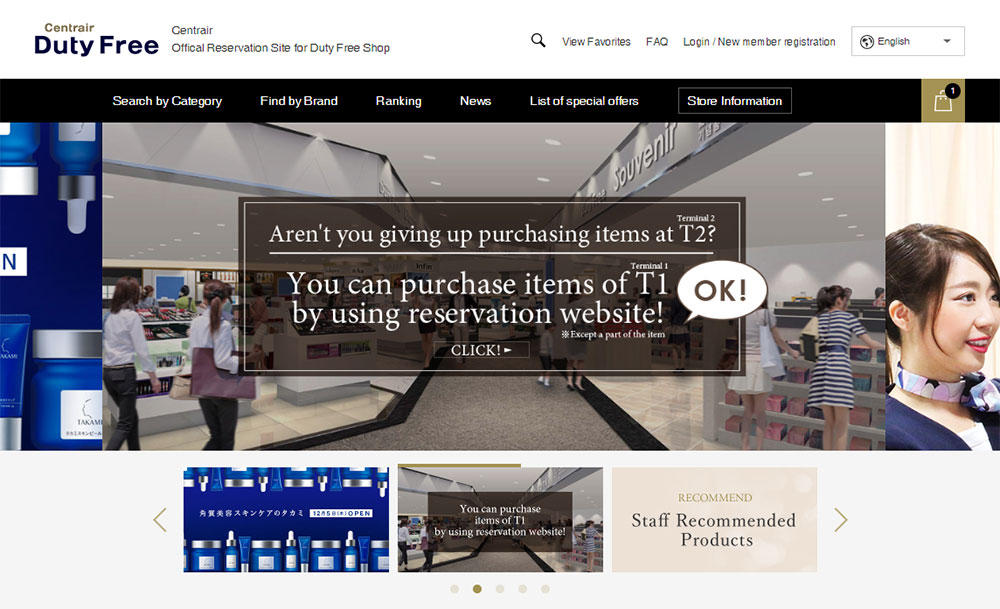 Most of what you'll find at the duty free store in Terminal 2 is alcohol, tobacco, and sweets. The duty free store here has a smaller selection than the store in Terminal 1. If you take advantage of Centrair Duty Free reservation system, you can purchase items online that are only available at Terminal 1 but pick them up at Terminal 2. Check the URL below for more information.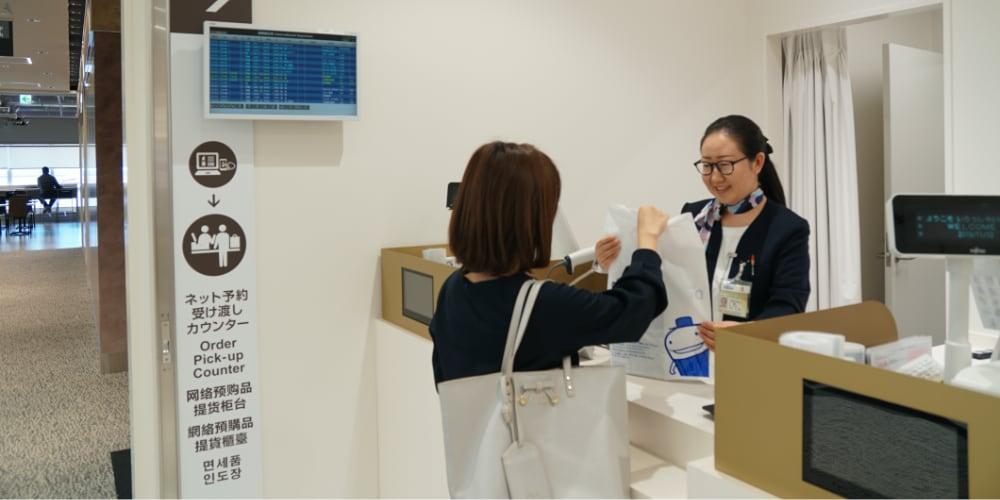 You can pick up your reserved items at the counter next to Terminal 2's duty free shop. You won't have to spend any time in the store and you can avoid last minute rushes to board. It's a super convenient option and we recommend taking advantage of the online reservation system. Whether your arriving or departing, it's a great place to do some shopping.
24H Lawson Convenience Store
If you're in need of a 24-hour convenience store, you're in luck! There's a Lawson that's open 24 hours a day in the Flight of Dreams buidling, in front of Terminal 2.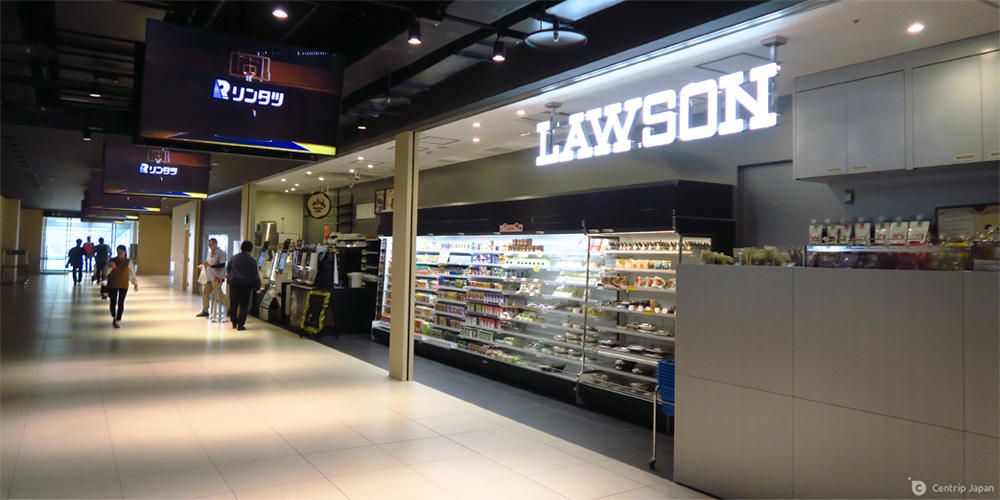 Wrap-Up
Because Terminal 2 was built for low cost carriers, it's a little far from the station and doesn't have as many shopping and dining options as Terminal 1, but it's got the essentials for air travelers. Thanks to the reduced costs associated with flying in and out of Terminal 2, however, traveling to Nagoy and the Chubu region has never been more cost effective!
Sponsored by Chubu Centrair International Airport