| Centrip Editorial Board
Delicious and Instant: Eight Types of Chubu Noodles 2
Robust and Savory - Gifu Tonkotsu Noodles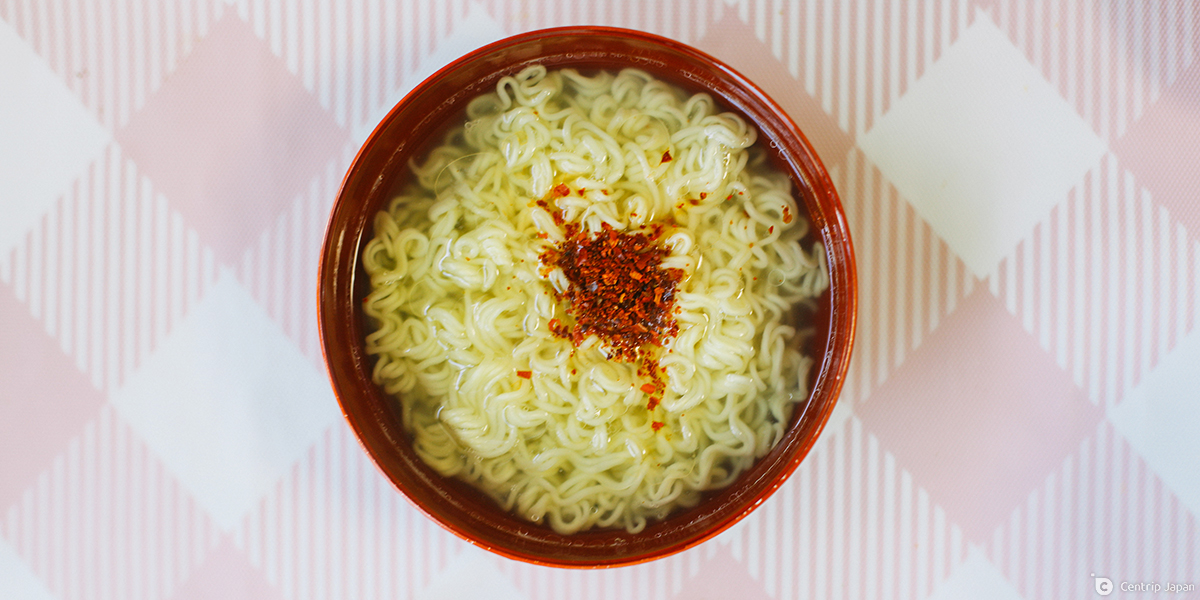 Gifu Tonkotsu is a salted pork bone soup with garlic with pork slices and cabbage. The shop started as a ramen stall in Inazawa City, Aichi Prefecture, but because eating ramen was not common in the eastern part of the country, and the plainness of the shop decor, it nearly went out of business. The owners moved to a storefront in Gifu City, Gifu Prefecture, and reopened, and the new shop became very popular. The name of the shop was changed to Gifu Tanmen in thanks for their customer's support. If you'd like you can add chili powder for some extra kick to bring out the flavors of wild vegetables and pork.
The instant ramen and soup are prepared by Gifu Tanmen. The broth retains the classic Gifu pork and garlic flavor. In addition to the soup, there is also some paprika powder, which you can add for taste. The aroma of garlic and paprika adds to the flavor of the pork bone broth, making it a great winter dish.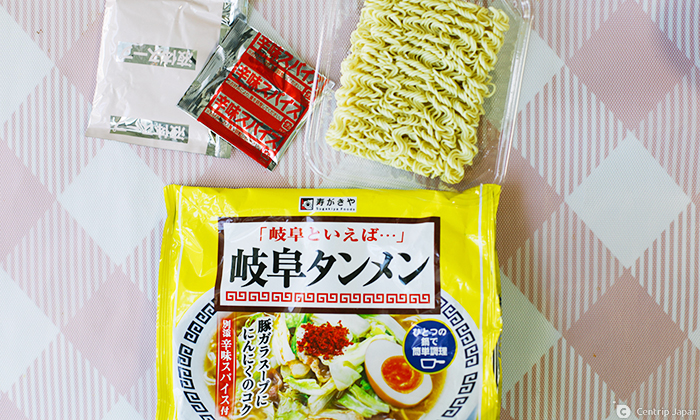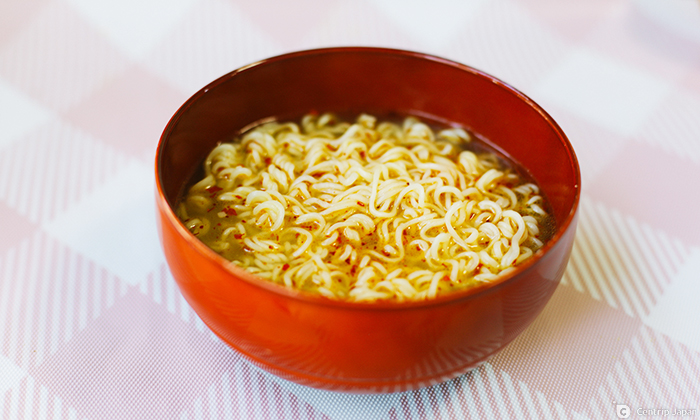 Noodle Elasticity ★★★☆☆☆☆
Taste ★★★★
Uniqueness ★★★★
Spicy Red Soup - Taiwan Ramen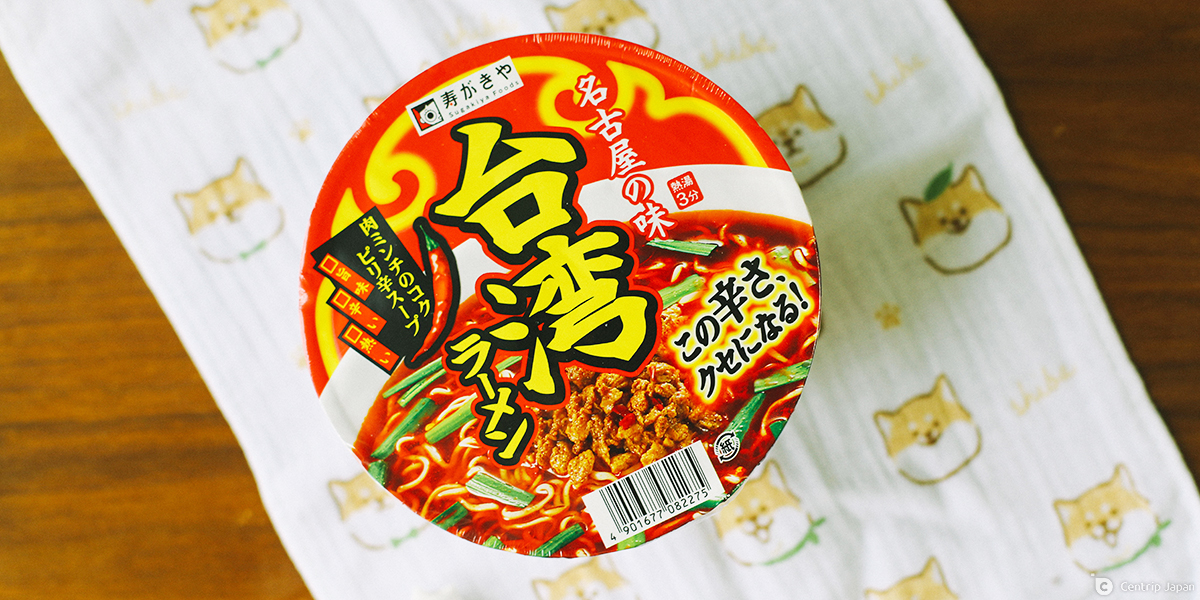 Taiwanese people may not know about Taiwan Ramen, but Nagoya people certainly do. Taiwan Ramen is a local specialty. Its main feature is the bright red spicy soup with spicy pork and chives.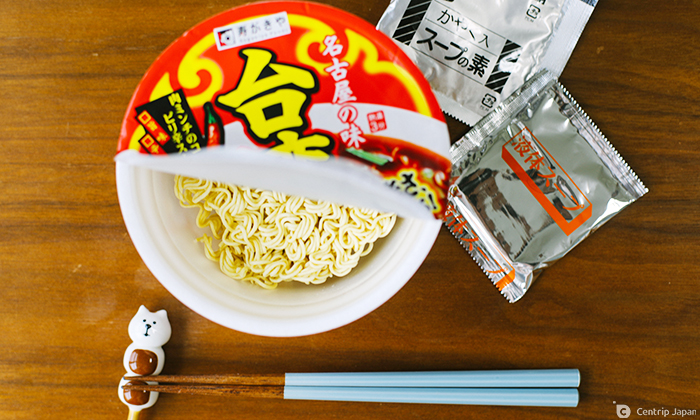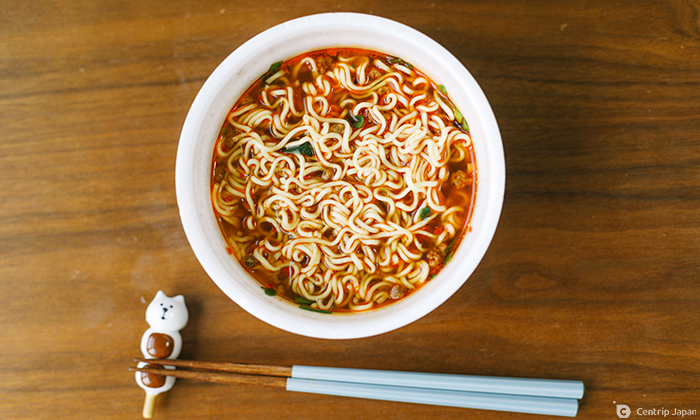 This Nagoya born ramen is also available in instant ramen form!
Taiwan Ramen is readily available in local supermarkets, and this is a sample bowl of noodles from Sugakiya. Inside the bowl is a liquid soup packet and an ingredient packet containing ground meat, diced chives, and dried chili peppers. Add boiling water and wait for 3 minutes, and you'll have yourself a delicious bowl of Taiwan ramen with all the fixings! The aroma of the chicken broth with ground pork and chives will make your mouth water just from the smell! The slight spiciness adds to the aroma, making it a bowl of noodles you'll want to eat again!
Noodle Elasticity ★★★☆☆☆☆
Taste ★★★★★
Uniqueness ★★★★★★★★
Transforming Restaurant Ramen into Instant Ramen
In Chubu, there are also many popular ramen shops in the area. Do you hate waiting in line and want to try delicious ramen? Then try the instant ramen products from local famous restaurants!
A Unique Sweet and Spicy Taste - Akakara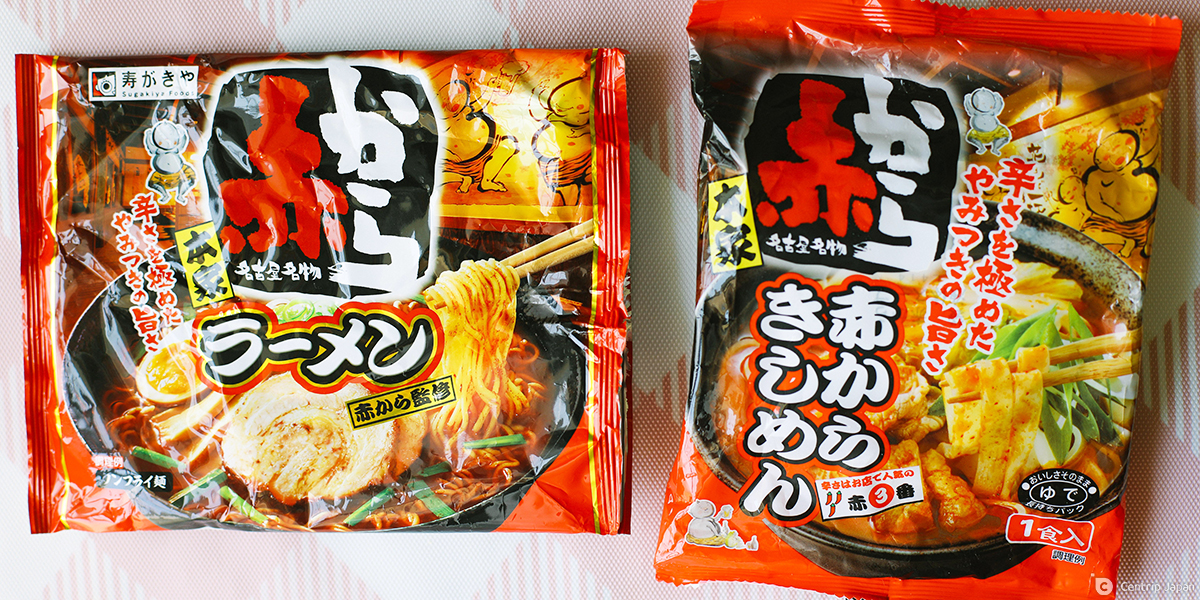 Akakara was born in Nagoya and is famous for its sweet and spicy soup base. Even if you don't have a chance to try this classic soup at an Akakara store in Chubu, you should try their instant soup products. Sugakiya's Akakara line features a variety of soups, including raw noodles or dried noodles, all made with Akakara's classic broth. The two types of noodles in the picture are in the same delicious broth, but I preferred the raw noodles.
Kishimen is another Nagoya specialty. It is a noodle with a soft & smooth texture.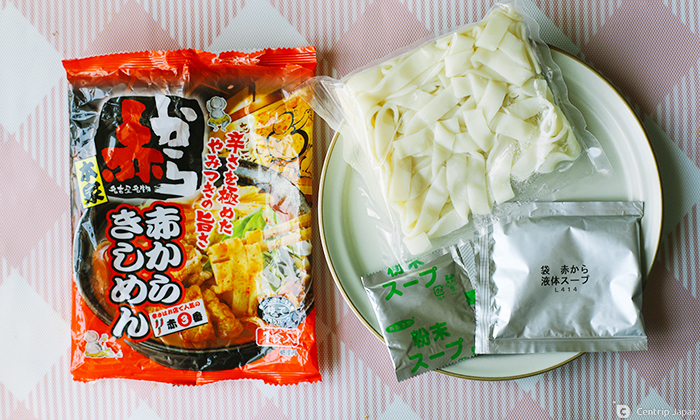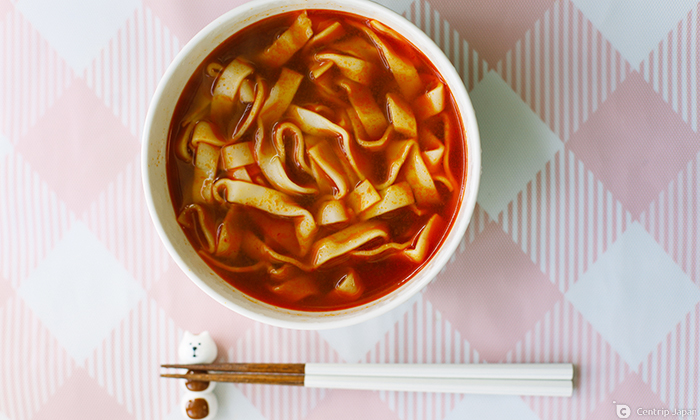 This noodle is a combination of two Nagoya favorites - the rich, sweet, and spicy Akakara broth base and the chewy, flavorful ramen noodles that complement each other perfectly.
Of course, the instant noodle version of the soup is just as delicious, so if you're hungry give it a go!
Noodle Elasticity ★★★★★★★★
Taste ★★★★★★★
Uniqueness ★★★★★★★★
Great Broth - Ramen Ajisai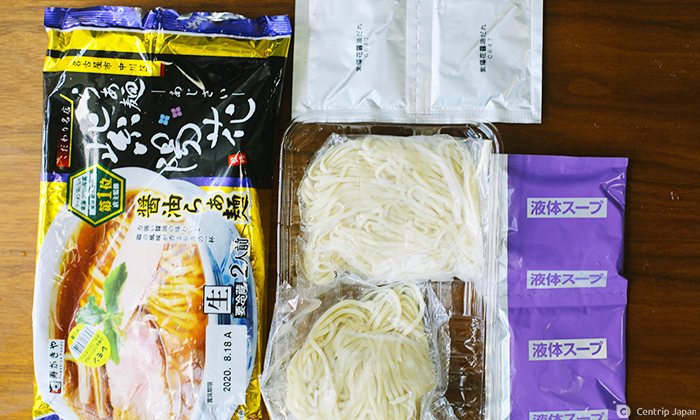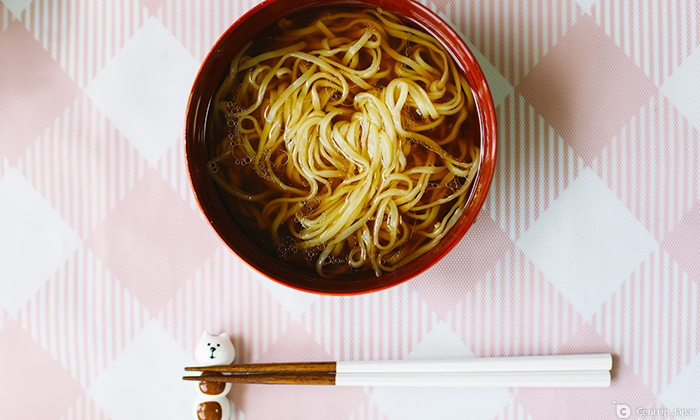 Ramen Ajisai is a popular ramen shop located in Nakagawa ward, Nagoya.
The sample I tried was produced by Sugakiya with Ajisai's help. At present, it is sold in sizes for two people, with a noodle package, seasoning package, and soup package for each.
After mixing the broth, the aroma fills the air, and the first bite is simply amazing. The noodles are flatter than regular ramen and have a greater chewiness and taste and the classic broth base of Ajisai is the perfect combination. The rich chicken broth and soy sauce base, along with the delicious sesame oil, create an unforgettable taste. Even though it's instant, you can still feel the charm of Ramen Ajisai!
Noodle Elasticity ★★★★★★
Taste ★★★★★★★
Uniqueness ★★★★
Wrap-up
After trying so many kinds of instant noodles, I realized that there's so much deliciousness in such a small package! Each instant noodle is part of the local Chubu food culture, with their characteristics and flavors. Don't miss it when you are in Chubu!
Click here to get the latest information on Central Japan.Centrip Japan - Nagoya and Chubu Information