| Centrip Editorial Board
Delicious and Instant: Eight Types of Chubu Noodles
Many people come to Japan for fun and buy instant noodles as souvenirs, or take them back to their hotels for a midnight snack. In Chubu (Nagoya), there are many types of instant noodles, only available locally. They range from famous instant noodles made by local companies to versions made by popular restaurants. We've gone ahead and sampled them all for you. So join us as we chow down on eight delicious instant noodles from the central part of Japan!
*FYI: The ratings are all based on this writer's taste.
How to find the best noodles for you?
Before we take a look at the instant noodles, let's try a test to see which will be the best for you!
Q1 Do you prefer classic or innovative flavors?
Classic → Q2
Innovative → Q3
Q2 Which flavor do you prefer?
Original Flavor → Kirimaru Bag Noodles
Seafood → Sugakiya Classic Instant Noodles
Garlic Flavor → Gifu Soup Noodles
Q3 Do you prefer heavy or light flavors?
Heavy → Q4
Light → Ajisai
Q4 Which flavor do you prefer?
Sweet and spicy → Akakara Instant Noodles
Pepper → Toyama Black Ramen
Salty → Taiwan Ramen
Red Miso Flavor → Nagoya Miso-boiled Noodles
The Warm Taste of a Chubu Classic
Sugakiya and Kirimaru are both long-running instant noodle companies in the Chubu region. Don't miss out on the wide variety and classic tastes they have developed!
Classic Soup with an Endless Aftertaste: Sugakiya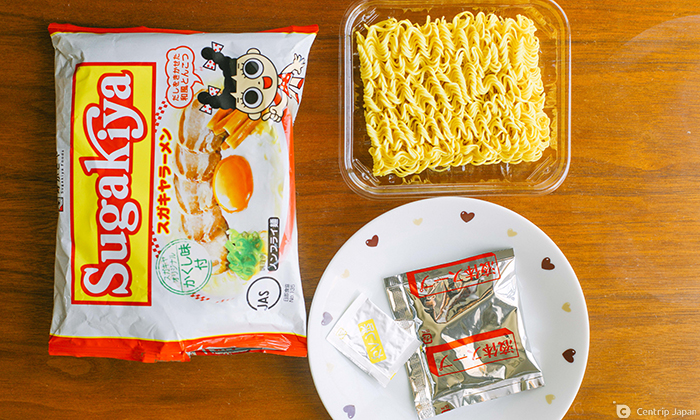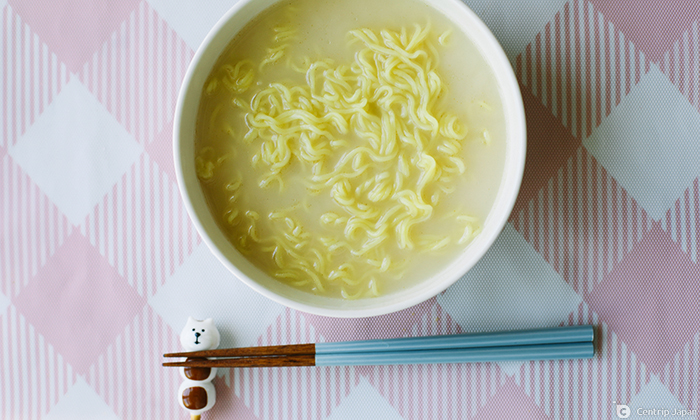 Sugakiya, founded in 1948 as a small ramen shop, and in 1958 the company incorporated, and in 1963 the company began producing instant noodles.
This long-running company is still very active today, and Sugakiya products can be found in supermarkets everywhere. They offer a wide variety of instant noodles, from their own brand's classic instant noodles to those that have been developed in-house or in collaboration with other local brands with local flavors. Just be sure to get the big Sugakiya with the cute girl on the package!
Today, let's start with a taste of Sugakiya's classic, original ramen! This classic instant noodle has been on sale since 1997 and uses non-fried pasta to create a springy and smooth noodle. The signature pork broth's richness and the distinctive umami taste makes it lighter than regular tonkotsu noodles, making it perfect for a relaxing afternoon!
Noodle Elasticity ★★★☆☆☆
Taste ★★★★
Uniqueness ★★
Timeless Taste of Natural Ingredients - Kirimaru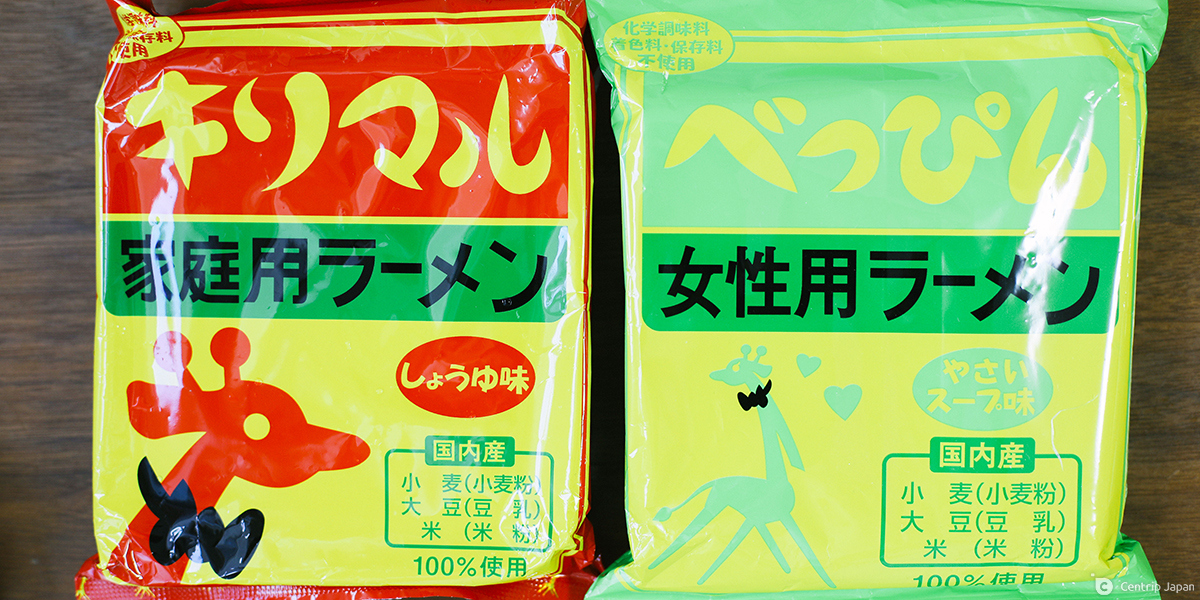 Kirimaru is an instant noodle developed in 1965 by Ogasawara Seifun in Aichi, established over 100 years ago.
Today, Kirimaru has developed a wide range of noodles in vintage packaging. In addition to the classic home-style ramen, with the three flavors of soy sauce, miso, and salt, there are also women's ramen, curry ramen, the aquarium line, and the bird line, all packaged in a variety of yummy flavors.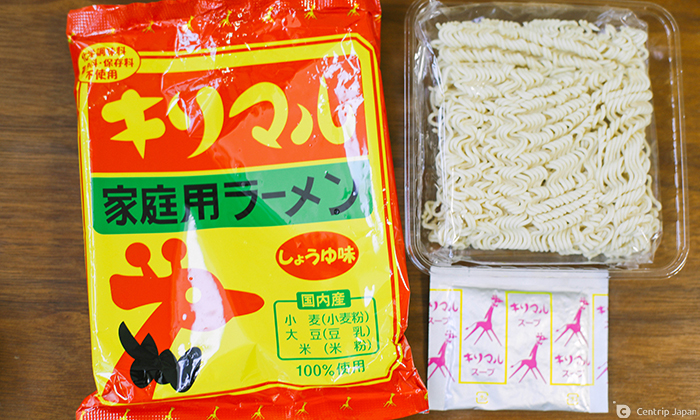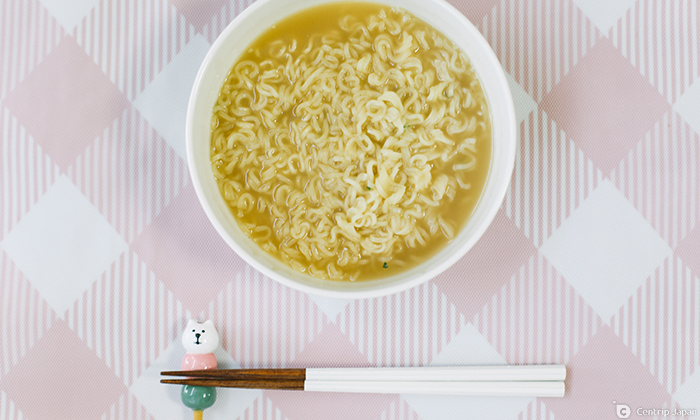 This time, I tried the classic soy sauce-flavored ramen.
The bag contains noodles and soup mix. Once the noodles are cooked and the broth is mixed, it looks just like an ordinary bowl of noodles but after the first taste, you'll see why everyone loves eating it! It's made from wheat, soybean, and rice flour, the noodles have a great texture. Although the flavor says soy sauce, the soup is much more than that. The saltiness of the broth and the soup mix once dissolved in the noodles make for a rich, refreshing taste and texture. This is the definitive instant noodle!
I couldn't stop myself from getting another one!
Noodle Elasticity ★★★☆☆☆
Taste ★★★★★
Uniqueness ★★★★
Chubu Ramen - Making Instant Noodles
In this section, we'll introduce four types of instant noodles so you can bring home some of Chubu's delicious local cuisine!
Black Pepper Lover's Choice - Toyama Black Ramen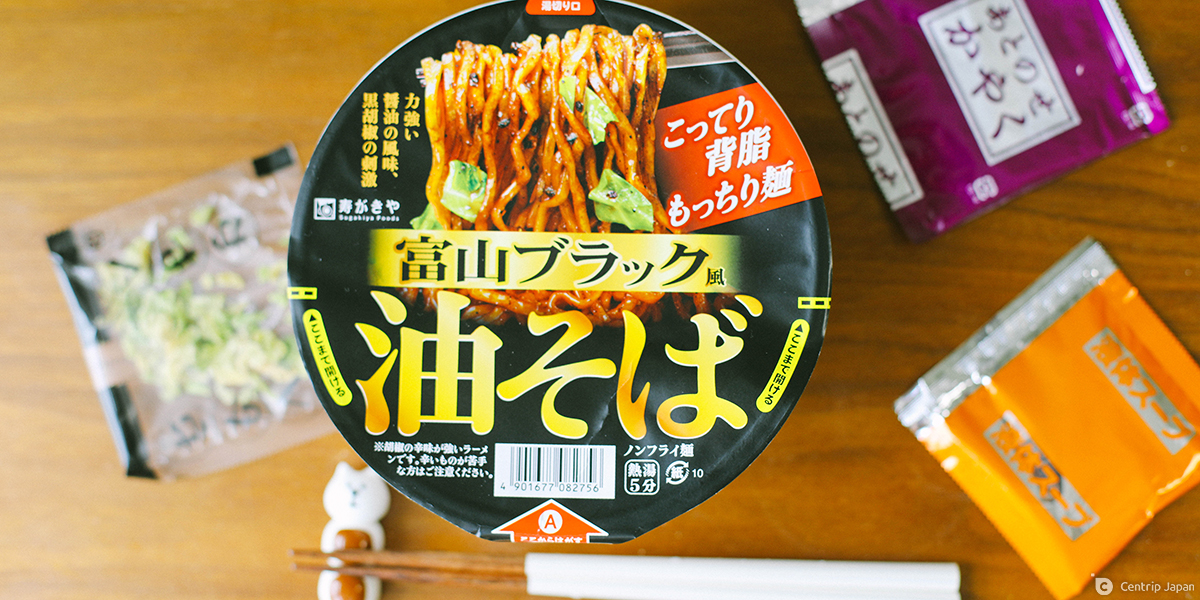 Toyama Black is a common name for black ramen, a specialty of Toyama City. I tried the Toyama black pepper ramen, which uses buckwheat noodles developed by Sugakiya and based on Toyama Black.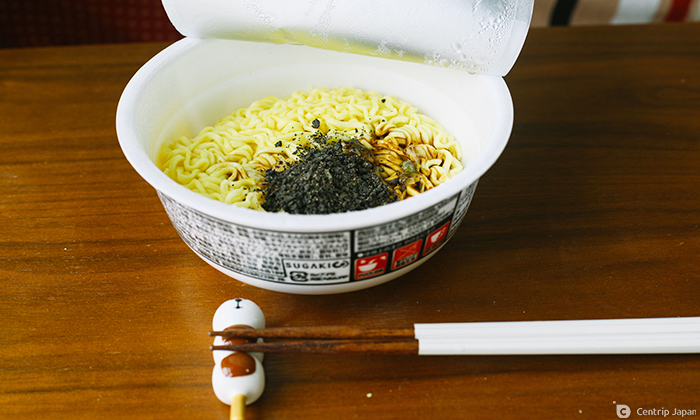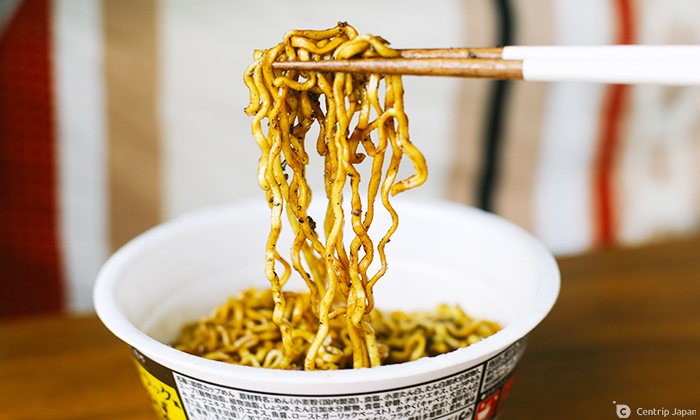 Open the package and take out the three seasoning packets, vegetables, liquid soup, and black pepper. Add the cabbage packet and boiling water, let it stand for 5 minutes, then pour out the water, add the rest of the seasoning packet add the pepper and oil soup packet, and stir evenly.
The strong black pepper pairs well with the noodles, leaving a delicious spicy aftertaste. The accompanying sweet cabbage complements the taste of the pepper, making for a delicious and addictive dish. Black pepper lovers can't miss this!
Noodle Elasticity ★★★★★☆☆☆
Taste ★★★★★★★
Uniqueness ★★★★★
Healthy Sweet Taste: Nagoya Miso Boiled Udon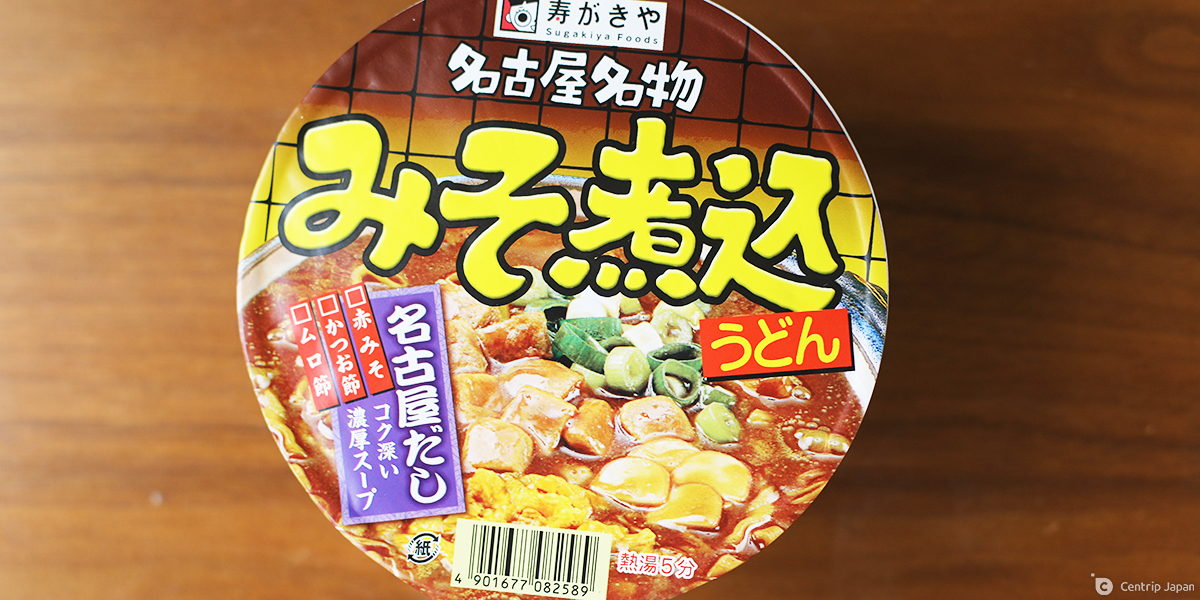 This Nagoya miso-boiled udon noodle soup is made with Nagoya's classic red miso, dried fish, and dried bonito in a rich broth. The packet of ingredients includes sliced chicken, fried tofu, fish paste, scallions, and eggs.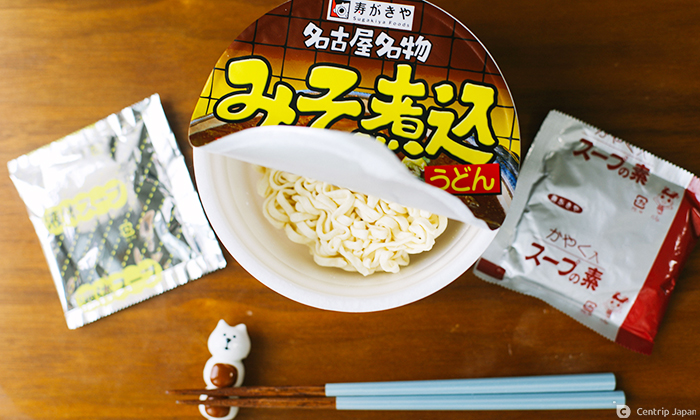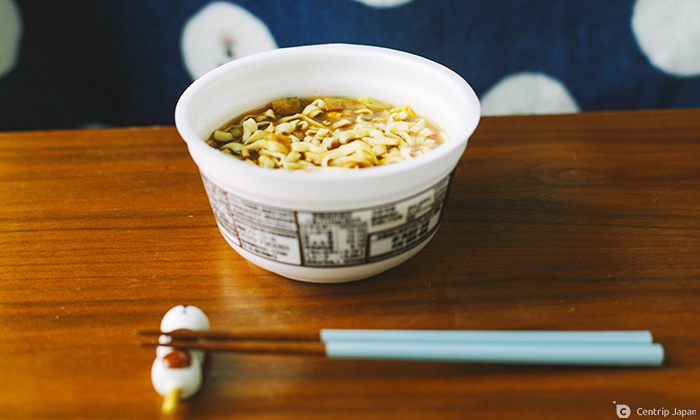 The color is very appealing, and the udon noodles are very chewy, better than what you'd get from instant ramen. The sweetness of the fried tofu is the highlight of the dish, soaking up the flavors of the red miso. It's a refreshing alternative to everyday instant ramen. Even if you don't like udon noodles, it's delicious!
Noodle Elasticity ★★★★★★
Taste ★★★★☆
Uniqueness ★★★★★
Click here to get the latest information on Central Japan.Centrip Japan - Nagoya and Chubu Information