| Centrip Editorial Board
Hakuba's initiatives to attract inbound tourists and their vision for the future of tourism in light of the COVID19 pandemic. Interview with Yojiro Fukushima, Director of Tourism Commission of Hakuba Village
In early October, when the state of emergency for COVID19 ended and the government's "Go to" campaign began, we interviewed Mr. Yojiro Fukushima, Director of the Tourism Commission of Hakuba Village. We asked about Hakuba's inbound tourism initiatives to date and his vision for the future of tourism in light of the coronavirus pandemic.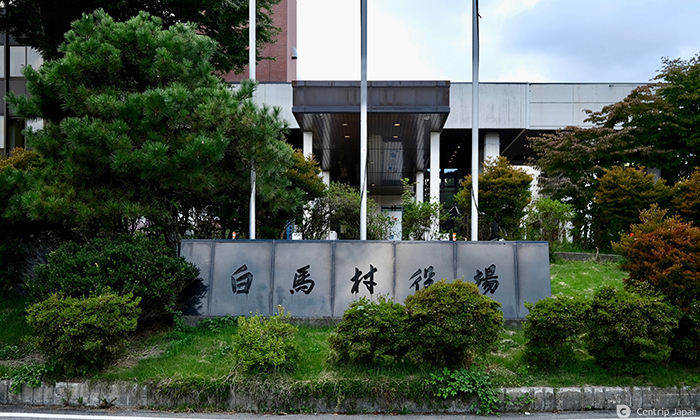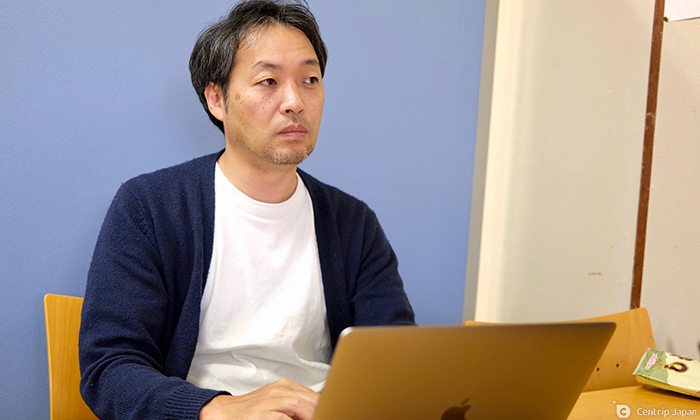 1. Hakuba's efforts so far to attract inbound visitors
Hakuba has gained worldwide recognition for its high-quality snow and vast slopes, with 380,000 foreign tourists visiting Hakuba in 2019.
The 1998 Nagano Olympics drew worldwide attention to Hakuba, but surprisingly, today's inbound popularity has nothing to do with the Winter Olympics.
Hakuba began serious initiatives to attract visitors from overseas in 2005 when the Japanese government launched its Visit Japan Campaign. At the time, the popularity of skiing in Japan was beginning to wane.
Initially, Hakuba started promotions targeting Australia. After the Winter Olympics, Hakuba's domestic brand equity increased. However, according to the person in charge at the time, hardly anybody knew Hakuba or Nagano, and very few knew of places in Japan that have snow in winter other than Hokkaido.
Amid this situation, Hakuba, with the help of the public and private sectors, regularly visited travel agencies in Australia to convey the attractions of Hakuba as well as creating traveling package deals. In addition to promoting Hakuba on its own, it also formed a snow resort alliance with the three regions, Shiga Kogen, Nozawa Onsen, and Myoko Kogen, to focus on branding over a wide area.
Their steady efforts are starting to show positive results, and the number of foreign skiers has gradually increased. Because Hakuba has more skiers from Western countries and Australia, it has been less affected by political relations with Asian countries despite temporary declines due to the collapse of Lehman Brothers in 2008 and the Great East Japan Earthquake in 2011.
Out of the approximately 380,000 annual inbound visitors in 2019, over 60% of them come from Australia and New Zealand. If you add Europe and the United States to this, then it bumps the number up to more than 70%. This ratio is significant when compared to the overall inbound tourist ratio; 80% of visitors to Japan are from Asia.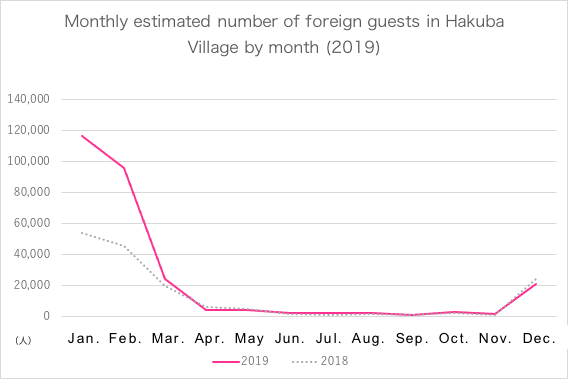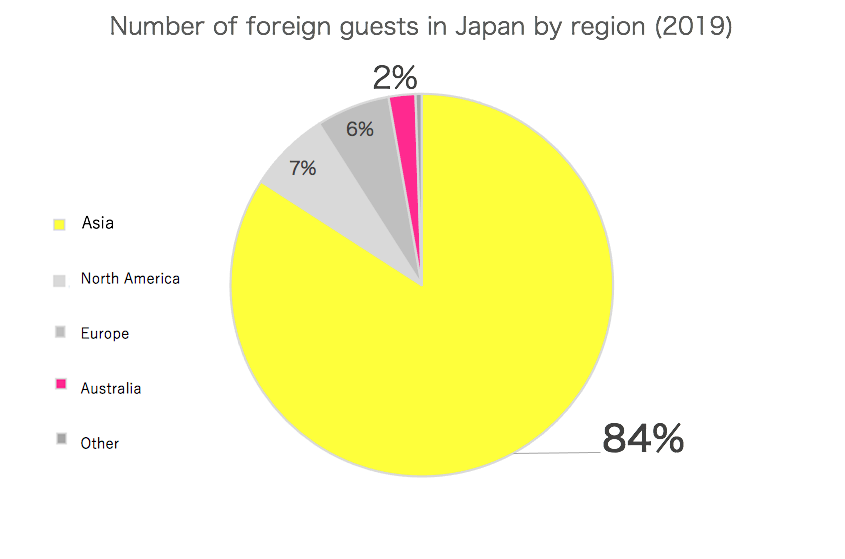 While Australia remains the primary market, the number of skiers from mainland China has started to increase dramatically since the announcement of the Winter Olympics in Beijing in 2022. In addition to this, investments, such as real estate in Hakuba from Greater China, have also begun to increase.
For Western tourists, the main route to Hakuba is via the airports in Tokyo, then taking the Shinkansen to Nagano and transferring to a bus for Hakuba or by taking a direct bus from Tokyo to Hakuba. As the number of Asian inbound tourists increases, direct access to Hakuba by bus from Chubu Centrair International Airport has increased.
Not being content with things as they stand, Hakuba is making efforts to expand to new markets by collaborating between the public and private sectors. First, the Tourism Commission of Hakuba Village explores new markets, and then the private sector expands sales from their position.
In 2019, Hakuba ran promotions in new markets in Europe, such as Germany, Spain, and Denmark, as well as in Southeast Asian markets, such as Singapore, Thailand, and Malaysia. As well as attracting visitors from Southeast Asia, Hakuba introduced halal-friendly restaurants and facilities with the Muslim Friendly Project.
They use Facebook and Instagram for digital promotions, keeping things simple and easy for visitors.
・Hakuba Village FB in Japanese
・FB in English
They have about 130,000 followers on Facebook and 40,000 on Instagram. Since their first operation, their followers have mainly grown organically. The Tourism Commission of Hakuba Village uses English, and they are actively interacting with their followers.
2. Why is Hakuba putting their efforts into inbound tourism?
Hakuba's efforts towards inbound tourism emerge from the failure of conventional ski resort businesses to target Japanese people.
In the past, Hakuba attracted weekend and short-stay skiers from Tokyo, but they only used the ski slopes and their accommodations. Those visitors did not go into the town, which resulted in the town's decline. On the other hand, inbound tourists were willing to go out during their long-stay; they eat, drink, and spent time shopping in town. In turn, it helped give rise to new shops and businesses and economically revitalized the village.
This experience made Hakuba shift their efforts towards focusing on attracting inbound visitors and becoming a global resort. Even during the COVID19 pandemic, they have no plans to make a short-term shift to domestic tourism.
3. Attracting visitors during summer
Up until now, Hakuba's inbound tourist promotion has depended on the winter season. However, in recent years, Hakuba has begun to put efforts into promoting summer tourism, to avoid being considered only as a winter resort area, according to Director Fukushima.
Surrounded by bounteous nature, Hakuba has everything but an ocean. Hakuba is an increasingly popular mecca for outdoor enthusiasts, with many activities such as paragliding against the backdrop of the Northern Alps. There is also lake rafting, canoeing, standup paddleboarding, and mountain biking to enjoy in Hakuba.
They are taking many approaches to convey the attraction of Hakuba's summers. These include inviting famous Taiwanese mountaineers to Hakuba and holding seminars and events at local mountain-climbing shops, mainly targeting Taiwanese and Hongkongers who enjoy nature and outdoor activities.
Also, summer tourism development has seen significant investment over the past few years. New facilities built as a result of these investments are likely to be a driving force in attracting inbound visitors after the COVID19 pandemic.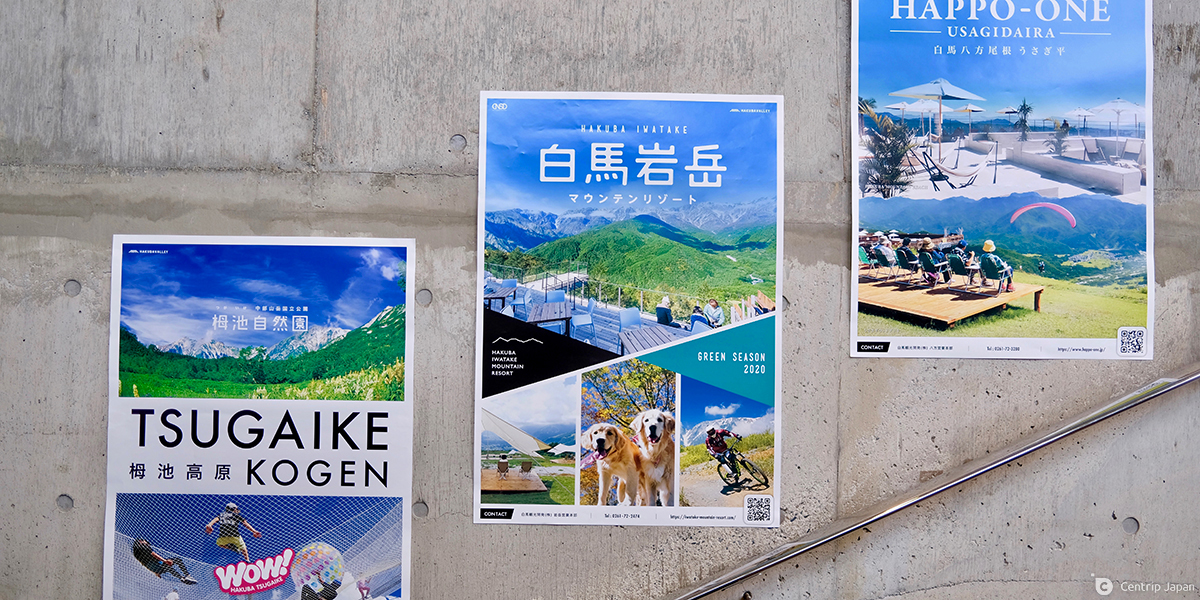 Happo One, Hakuba Iwadake and Tsugaike Kogen, all managed by Hakuba Tourism Development
4. Accommodations in the Hakuba area
The Hakuba area has more than 600 lodging facilities. Hakuba Tokyu Hotel, the largest of these, has 102 rooms while other hotels are small to medium-sized with 15 to 20 rooms.
Strict environmental regulations are the reason there are only a few large hotels in Hakuba. They do not allow for the construction of large buildings that may harm the landscape and nature.
As smaller and medium-sized facilities are unable to accommodate large groups of tourists, they began to focus on welcoming FITs (Foreign Independent Tourists). This change saved Hakuba from the vicious predicament of accepting large groups of tourists with lower budgets (as seen in other tourist destinations).
Today, most of the inbound visitors to Hakuba are FITs: European, American, and Australians, who stay in Hakuba for an average of seven nights, and Asian visitors who stay four nights on average. Most reservations get made through local travel agencies or OTAs, but many repeat visitors book their next stay when they check out.
In recent years, there has been an increase in the number of hotels with foreign owners. The owners are primarily individuals or small business owners and not large foreign hotel chains, leading to an increase in lodging facilities with sophisticated exteriors to attract foreign visitors.
5. Impact and response to the COVID19 pandemic in Hakuba
According to Director Fukushima, the impact of the corona crisis in Hakuba is "still limited" compared to other regions.
The impact of COVID19 began to show its effects on tourism in March 2020, but as the graph below shows, Hakuba has always had a low percentage of inbound visitors during summer.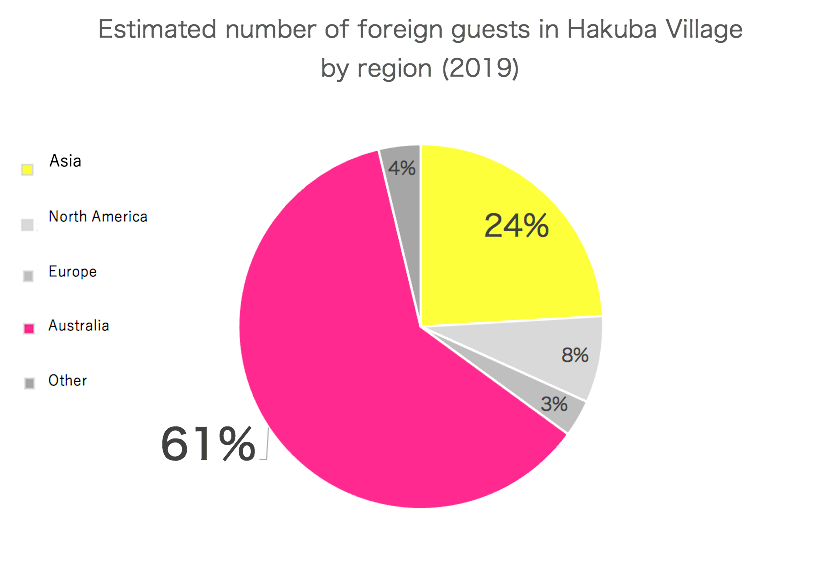 Of course, the declaration of a state of emergency led to a complete refrain from going out and resulted in severe damage to tourism. However, the number of domestic visitors alone has recovered since the declaration, and, in September, when the go-to campaign was in full swing, the number was even higher than last year.
With no prospect of a recovery of inbound tourists, Hakuba will face the unavoidable negative impacts of COVID19 this winter. Directer Fukushima remains optimistic and hopes that the 2021 Olympics will lay the foundations toward recovery both for foreign visitors and inbound tourism for the next upcoming winter season.
For this year's winter season, Hakuba is going to promote to expatriates within Japan.
The COVID19 pandemic has not only halted the number of foreign visitors to Japan, but it has also prevented many ex-pat residents from returning home for visits. The idea behind this new promotion is to encourage expatriates from big cities who are not able to return home for the Christmas holidays to spend a leisurely Christmas and New Year's holiday in Hakuba. With its natural beauty, outdoor activities, and easy access to major cities, Hakuba has everything to make a wonderful Christmas holiday.
Working hard to prepare for future visits to Hakuba
On the Hakuba Village Facebook page, many people are posting about their desire to visit but cannot. Hakuba is alleviating their disappointment by showing the beautiful scenery & powdery snow in Hakuba on social media.
At the same time, they are also working hard to improve the natural environment for future visitors so that they do not fall short of their expectations. In particular, Hakuba is working on to improve the landscape, and along with promoting the elimination of electric poles, they created a design code to unite of the ski resort's signage and streetlight design of Hakuba.
6. Future Vision of Hakuba Tourism: Breaking away from being only a winter resort
Hakuba aims to become Japan's first mountain resort, breaking away from being known only as a winter resort. Their benchmark is to be Chamonix Mont-Blanc, and a mountain resort version of Hawaii, Director Fukushima said enthusiastically.
Like Hawaiians surfing in the morning before going to work, people from Hakuba will be skiing in the powdery winter mornings and strolling in the crisp highlands in the summer before they head to their jobs. Hakuba is striving to be the kind of place where the resort lifestyle comes true.
Click here to get the latest information on Central Japan.Centrip Japan - Nagoya and Chubu Information