| Bonnie Chow 
Exciting Activities in Takayama!
Would you like to join some activities in Japan to create wonderful memories for your next trip? In this article, I am going to introduce some interesting activities in Takayama which you are going to have fun and understand more about Takayama's culture. Please get WakuWaku about it. Waku Waku in Japanese means getting excited or anticipating about something. Depending on your personal preference, you can choose outdoor, culture, history, art or craft activities.
Outdoor Activities
Half-day Winter Snowshoe Tour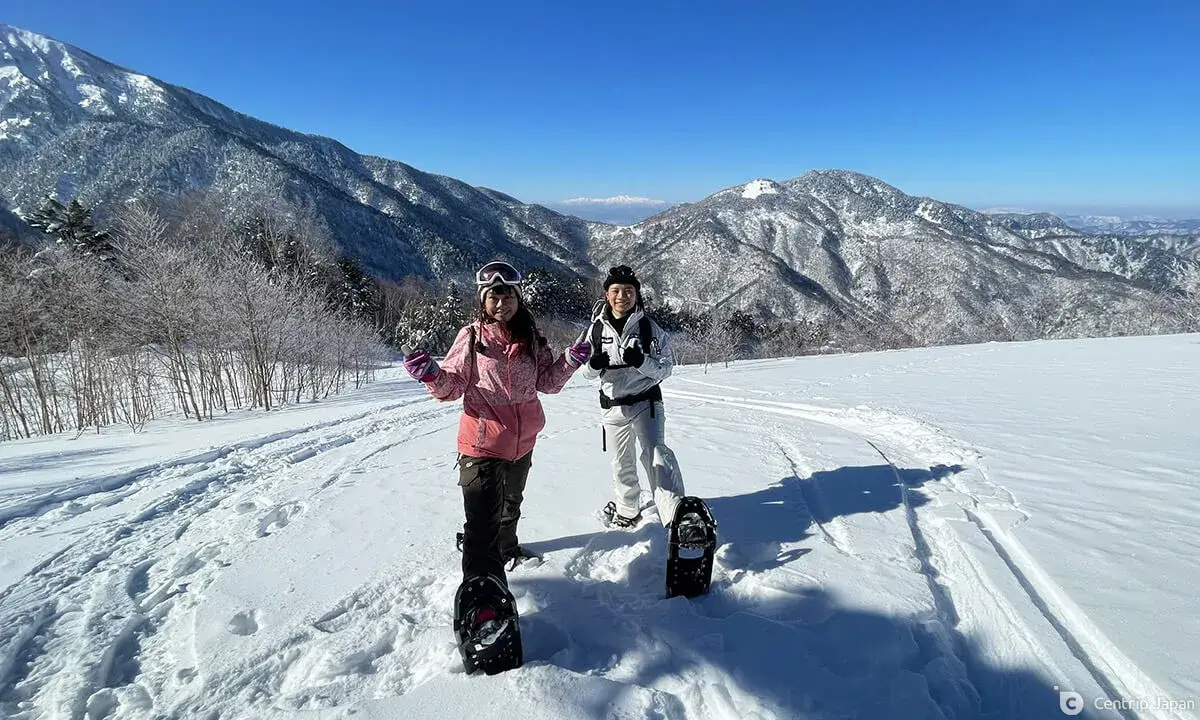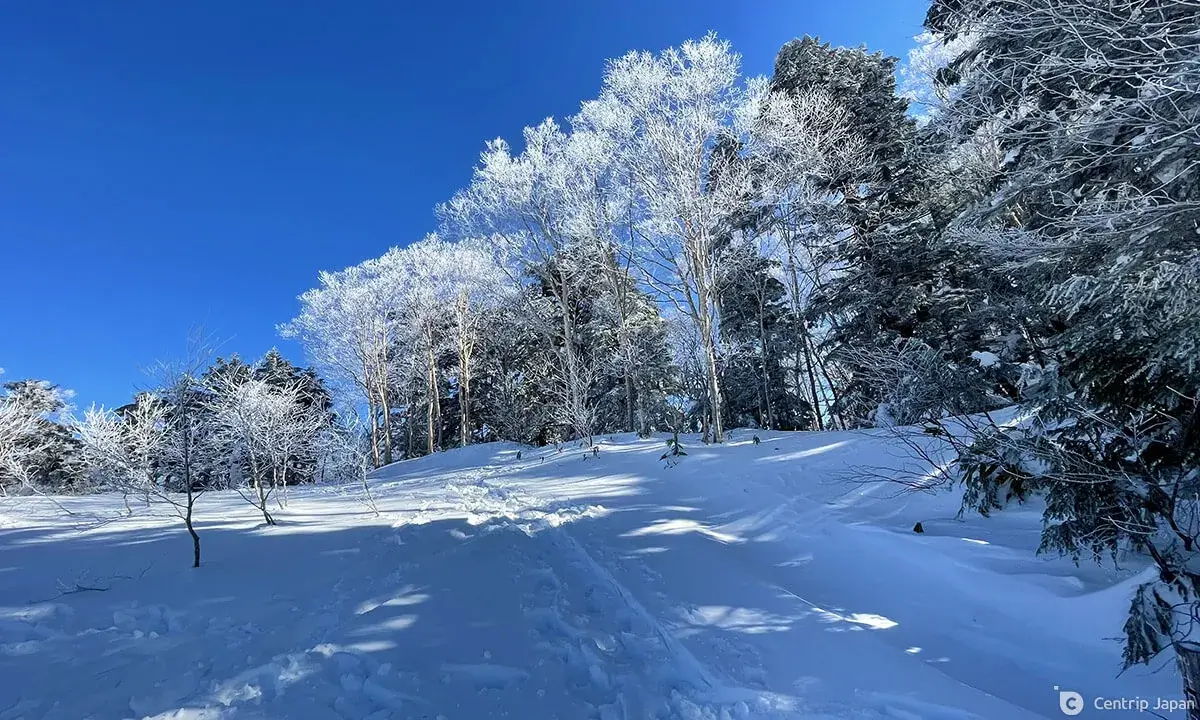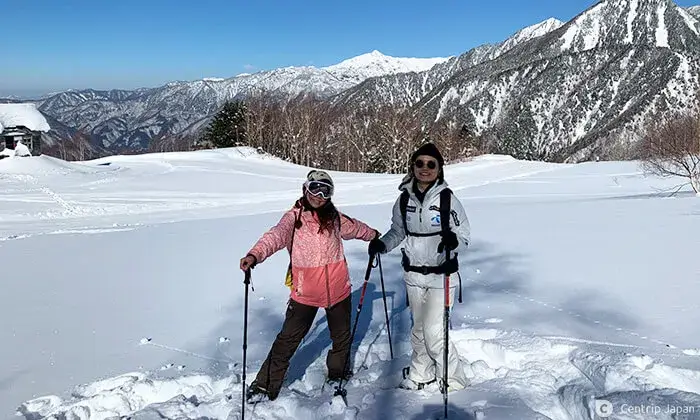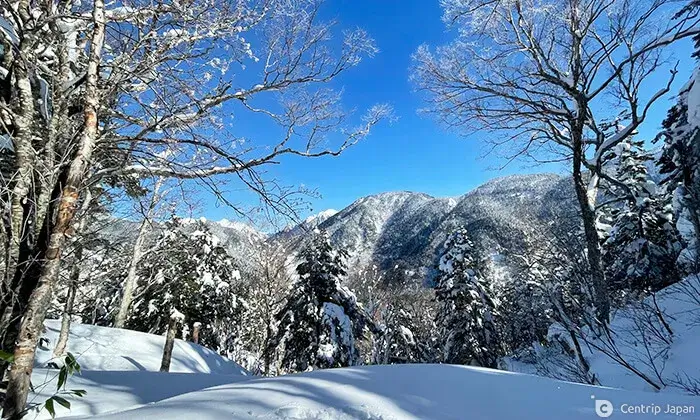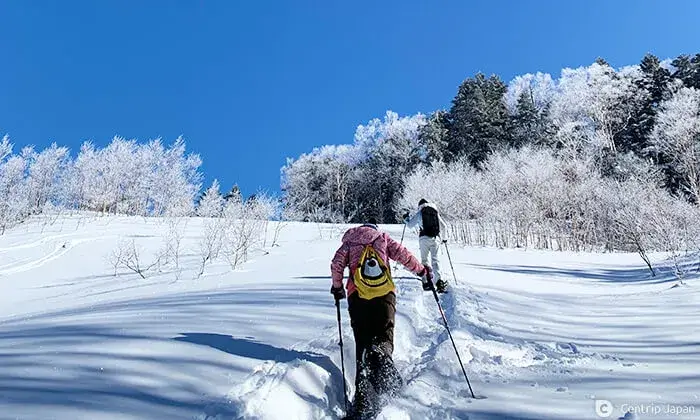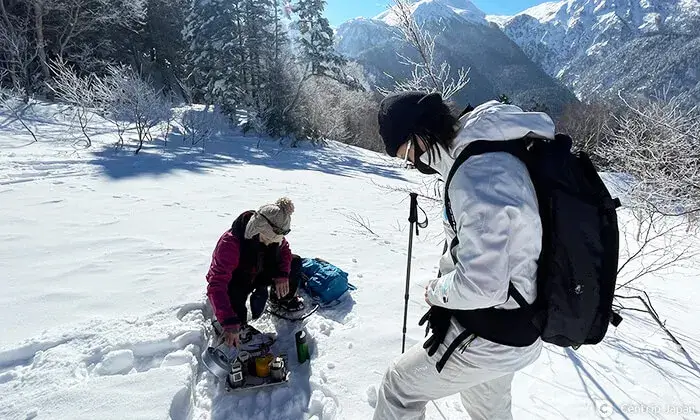 Except skiing or snowboarding, do you wanna hike on snow to enjoy the nature in Takayama? It does not require much training and what you have to do is to walk! Accompanied by an experienced guide, you are going to enter the snowy wonderland by wearing the snowshoes and the winter scenery is for you to explore. There are several companies providing snowshoes tours in Takayama ranging from 3,300 yen to 10,000 yen such as Mont Deus Snow resort, Hirayunomori ryokan or Shinhotaka ropeway. The above destinations are about an hour by bus or car from Takayama. To join the snowshoes activity, please wear winter hiking/snow boots, a hat, earmuffs, gloves, sunglasses, and a bag for personal items including hot water. You will be surprised that you are going to sweat a lot during this activity! To relieve the tiredness, how about soaking in the hot spring after snowshoeing? Hirayu onsen snowshoes tour includes free onsen ticket therefore it is prefect to relax after the tour. Please note that reservation is necessary if you would like to have an English or Chinese speaking tour guide. For more details, please refer to the website below:
Culture Activities
45 mins guided tour of Takayama old town
The best way to learn about Takayama's rich history and culture is to join a guided tour. Accompanied by a local tour guide, you are going to listen to the in-depth information and interesting stories of the old town and Takayama city which are only known by locals. This tour can be conducted in English, Mandarin, French, Italian and Spanish. Night tour is also available for tourists to enjoy the tranquility of old town.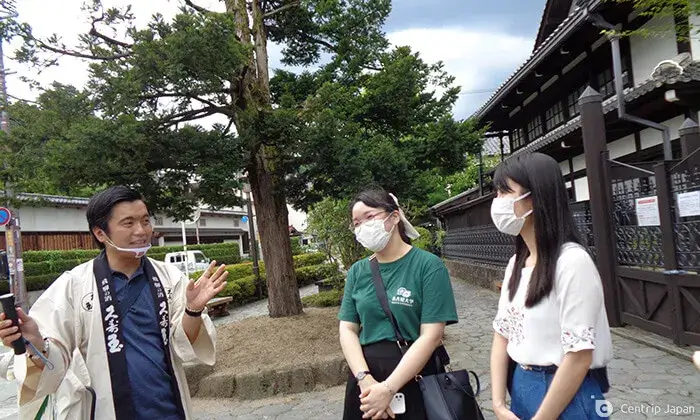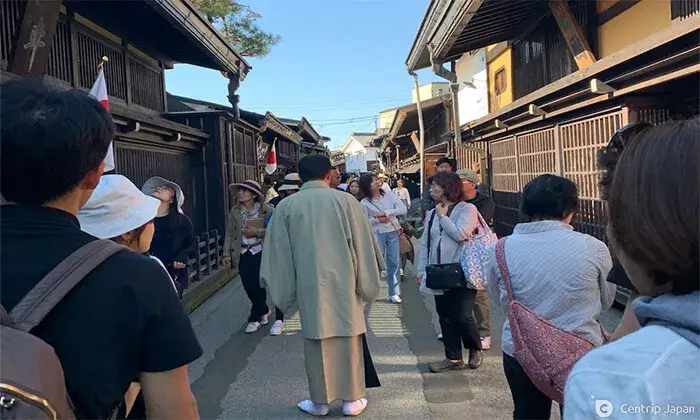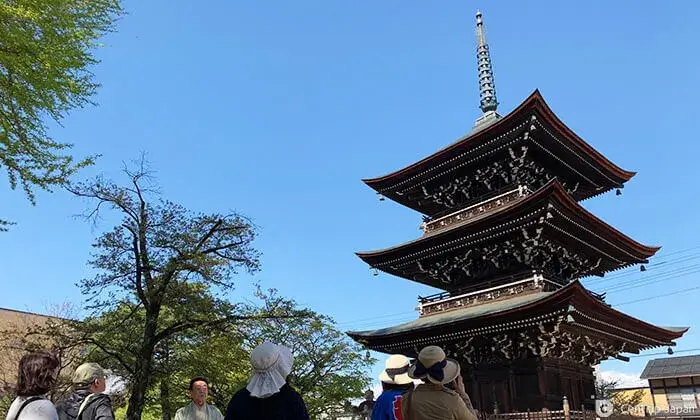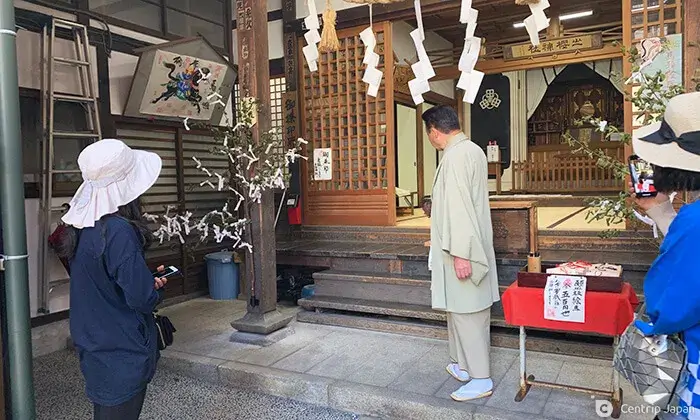 Sake brewery and storehouse tour (including tasting 5 types of sake)
Are you interested in learning more about the process of making Japanese sake? Takayama has tremendous temperature difference and clean mountain water supply which provides the finest condition to brew delicious Japanese sake. Normally, the storehouse of sake brewery is restricted to visit, however if you join the sake brewery tour, the tour guide will show you around the storehouse and more importantly you can have sake-tasting at the end of the tour. After tasting different types of sake, you will know your preference and can order your favorite sake for your next meal in Japan!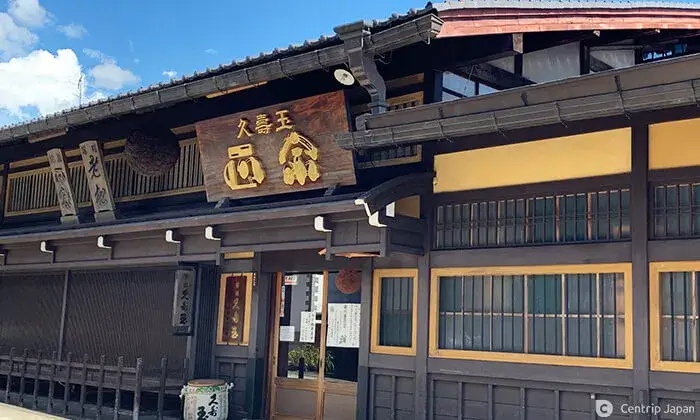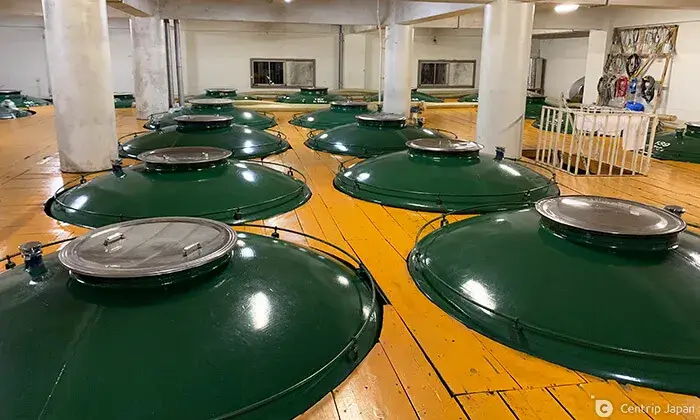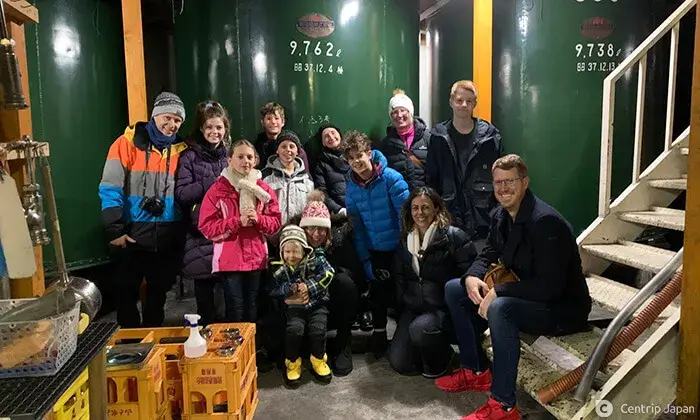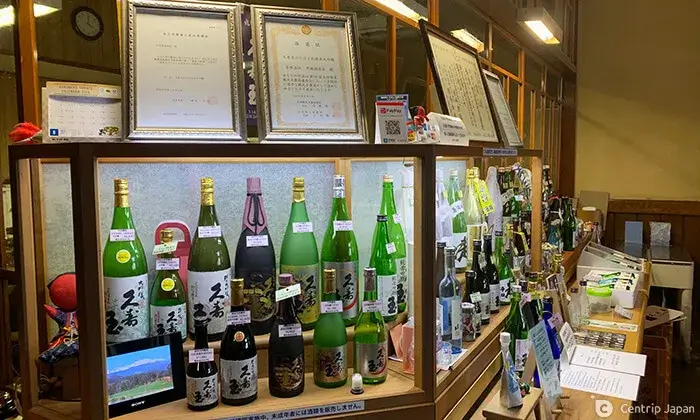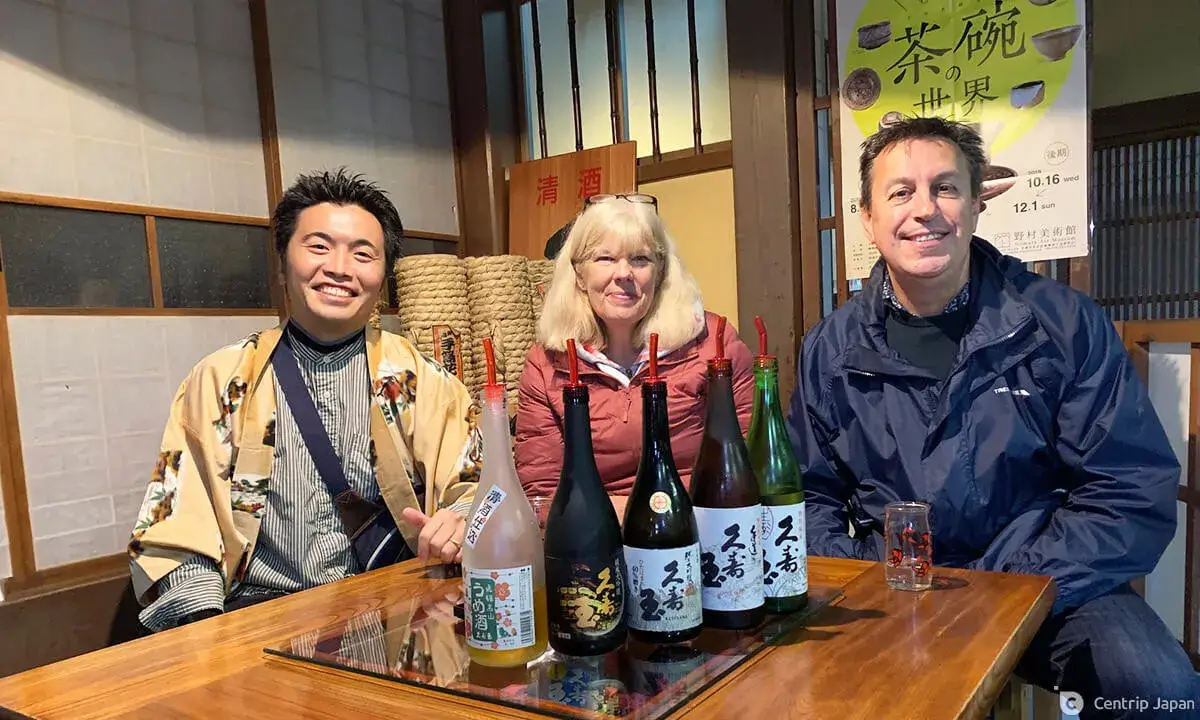 "Sake tasting is included in the tour. Time to drink!"
Traditional Japanese Archery Experience
Founded in 1929, Hankyu Dojo is the only place in Japan that you can try Japanese Archery in the downtown drinking area. Since the distance is shorter, unlike the traditional archery, you are going to shoot by a sitting position. It is only 400 yen for 10 arrows to experience this traditional Japanese atmosphere. Reservation is not necessary so let's go and hit the target!
Opening time: 19:00-22:00 (every day)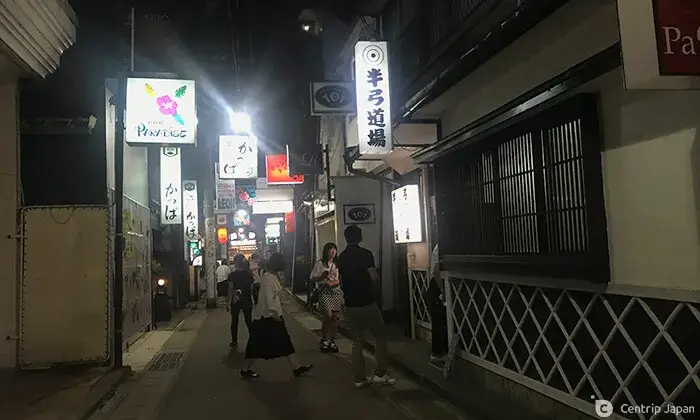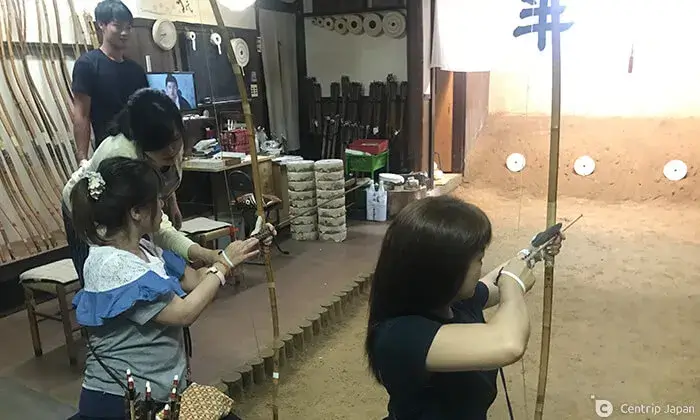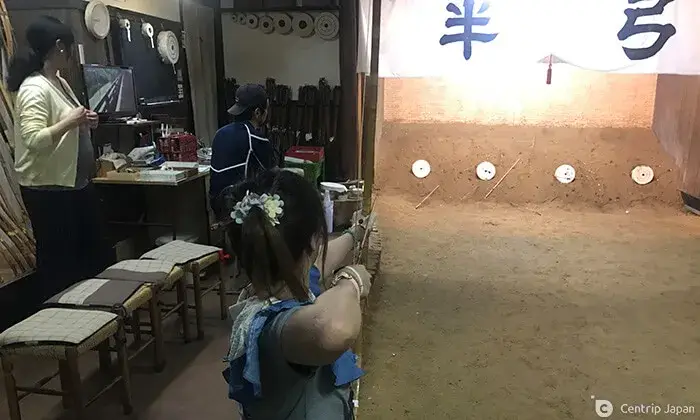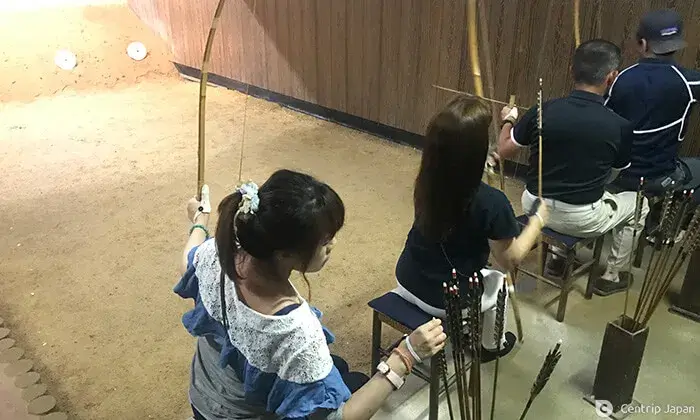 Japanese Rickshaw tour
Takayama is famous for its traditional Japanese streets and old buildings. Riding on a rickshaw, an old way of transportation pulled by a local guide, you feel like travelling back to Edo period while enjoying all the scenery at ease. The rickshaw experience including the guiding all the way is from 4,000yen for 2 persons. Reservation is preferred by email or phone if you would like to have an English-speaking rickshaw puller.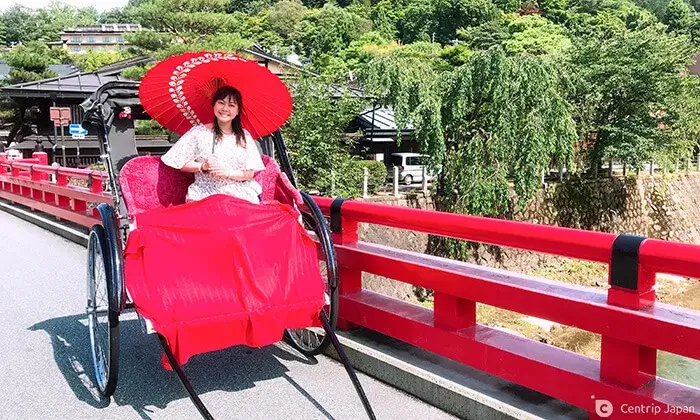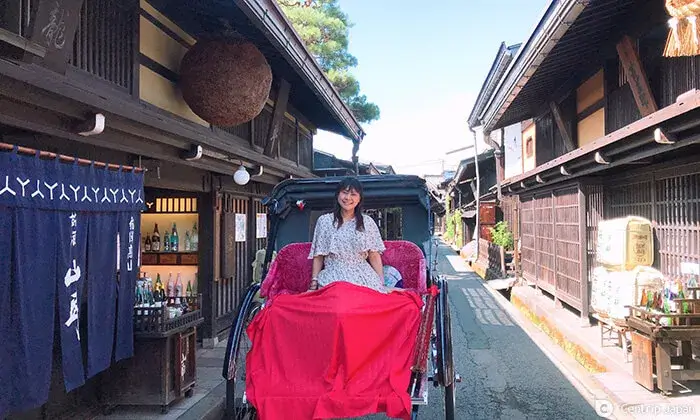 Rice cracker workshop
In Takayama, Senbei, rice cracker in Japanese, is a local snack which are commonly sold in souvenir shops. Could you imagine that you can become a rice-cracker grilling master in 15 mins? You can grill five different shapes of rice crackers such as squid, sesame, heart shape etc then receive a certificate to prove that you pass the grilling workshop! Reservation is preferred for English or Chinese explanation.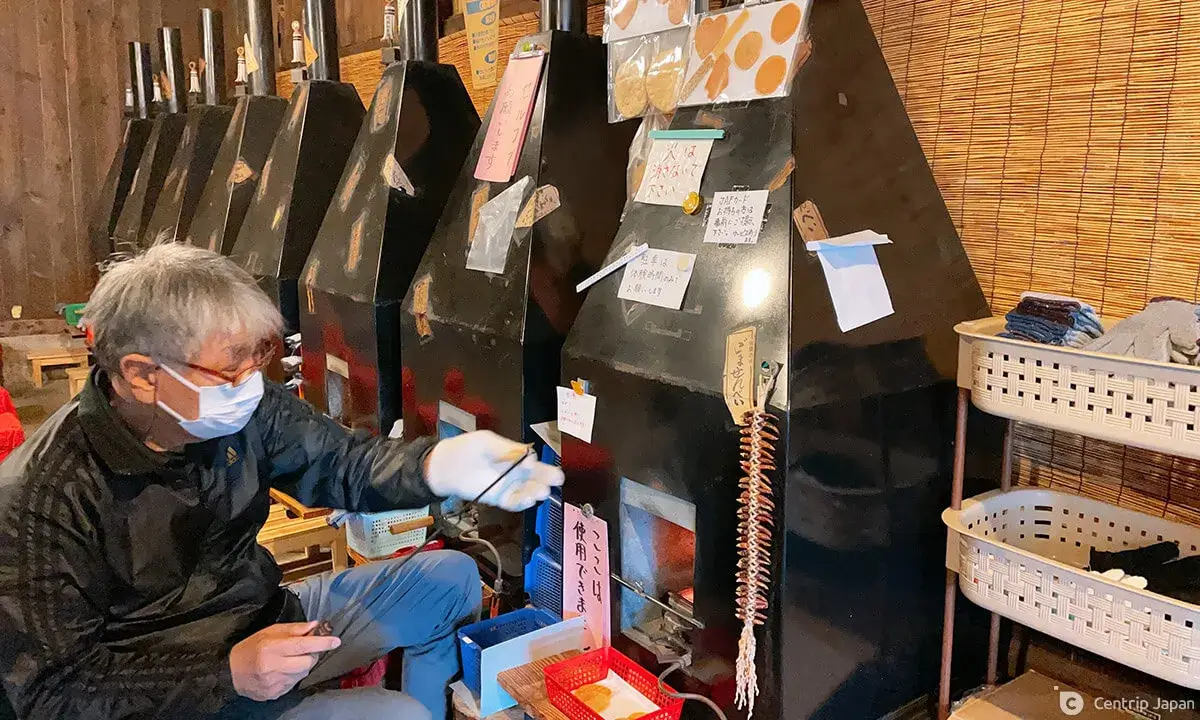 The demonstration of grilling rice-crackers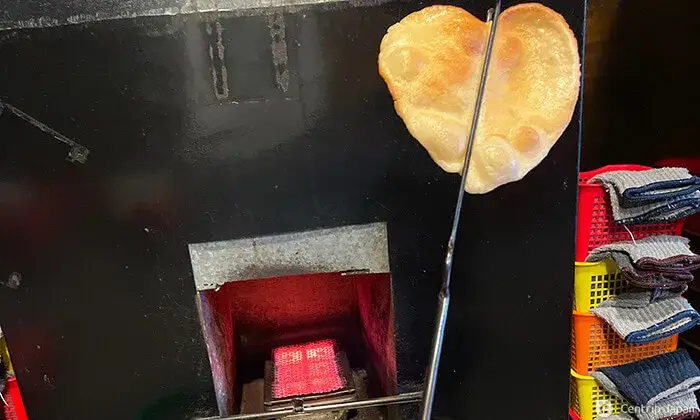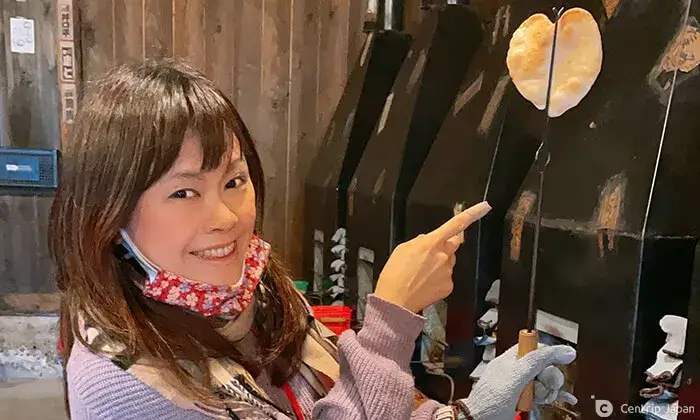 Kimono Rental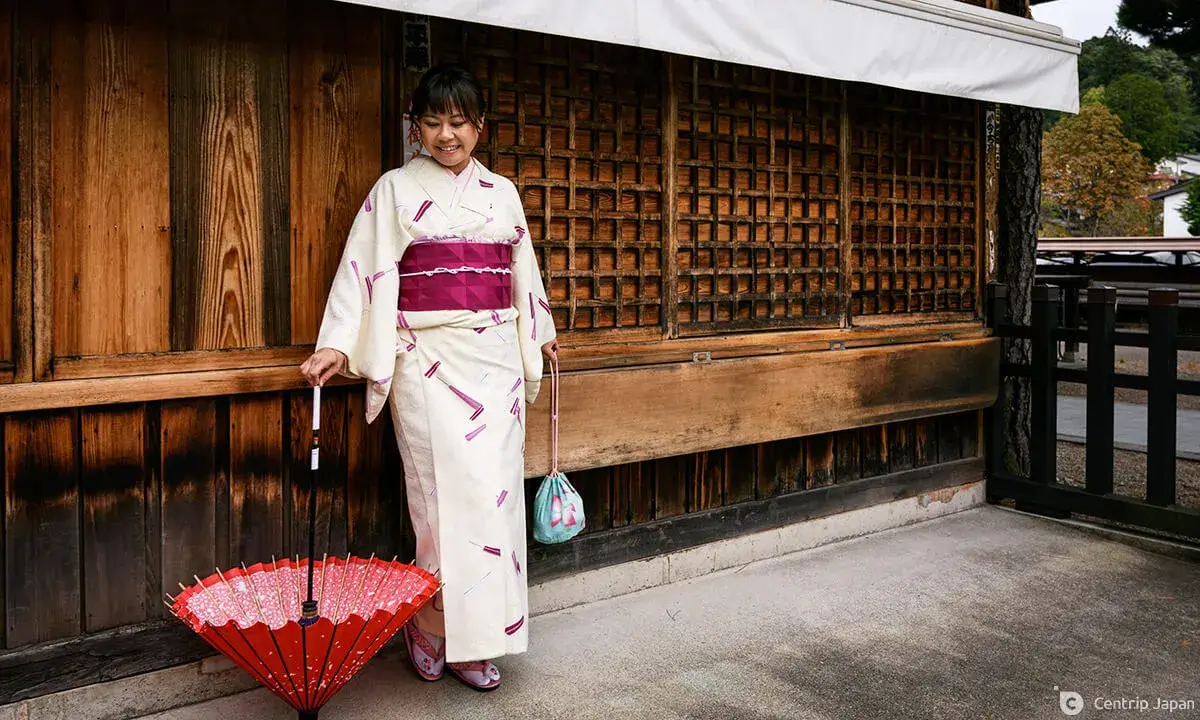 "Renting a kimono and taking pictures in Takayama"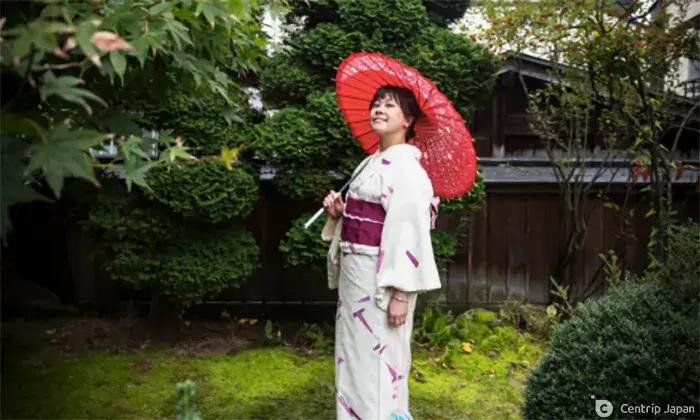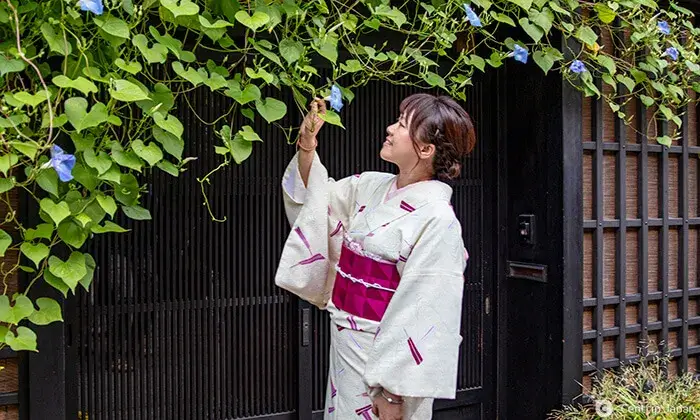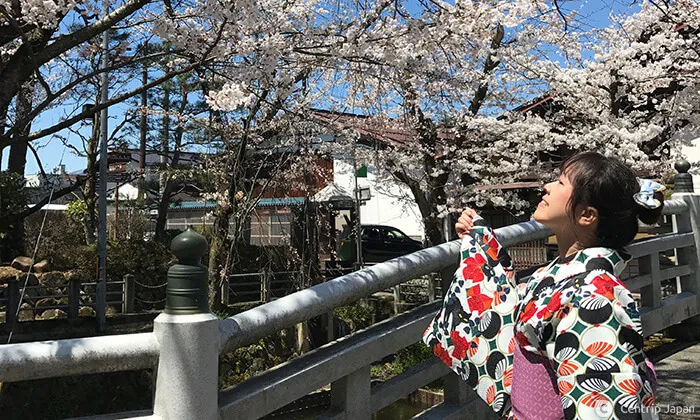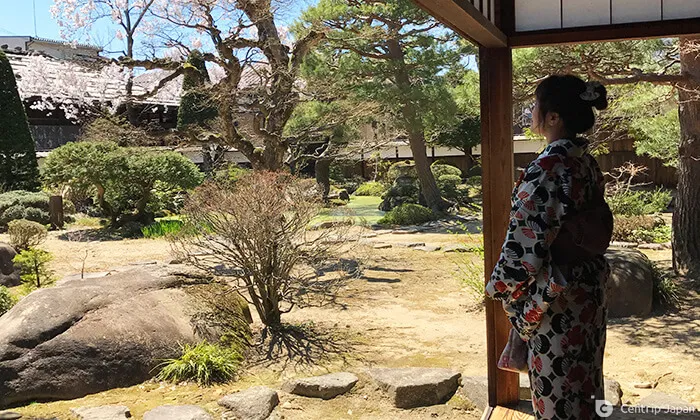 Except Kyoto, have you thought of wearing Kimono in Takayama? Takayama is also named as little Kyoto in different guidebooks because of the similarities of two cities. The feudal lord Nagachika Kanamori of Takayama built Takayama according to the structure of Kyoto therefore Takayama has a traditional old town and Higashiyama temple area. It creates an ideal place to take photogenic pictures in Takayama. There are two Kimono rental shops in Takayama and reservation is necessary. Price is 5,000 yen up.
For details, please check
Art & Craft
Make-a-Sarubobo Workshop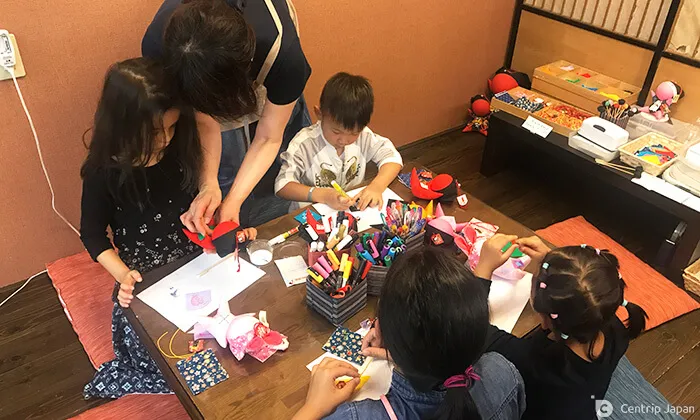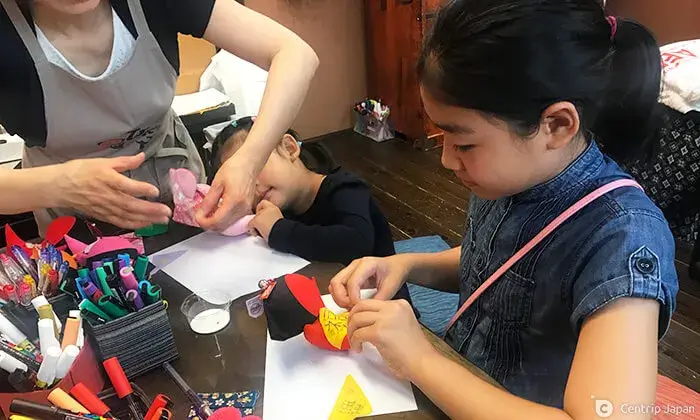 Sarubobo, literally means monkey baby, is a mascot and lucky charm in Hida region. This handmade doll is beloved by locals and tourists for bringing good luck and ward off devils. Would you like to make your own Sarubobo? The traditional color of Sarubobo is red but nowadays many colors are available for instance, yellow Sarubobo for fortune luck, green for good health, pink for love luck etc. You can choose your favorite color and clothes so you will have a personalized Sarubobo! Sarubobo experience is from 1300 yen or above for 20 mins. Reservation is preferred and various places in Takayama provide this activity:
How to get to Takayama?
From Nagoya, the fastest and direct way to reach Takayama is by JR Wide View Hida train and it takes about 2 hours 40 mins. Alternatively, you can also take the public bus to Takayama. The one-way train price is 5,610 yen whereas the one way bus fee to Takayama is relatively cheaper at 3,100 yen.
Wrap-up
Takayama is more than a picturesque town as it has numerous activities to offer in different seasons. If you would like to have an English-speaking guide or explanation, reservation is recommended. Let's spend some time to check on the above activities and include them in your next trip in Takayama!
Click here to get the latest information on Central Japan.Centrip Japan - Nagoya and Chubu Information