| Bonnie Chow
Gokayama's Ainokura and Suganuma Villages: Two of Japan's Most Beautiful
The towns of Ainokura and Suganuma of Gokayama are situated between Shirakawago and Takaoka, are part of Nanto City, and a World Heritage Site in 1995 as one of three villages with gassho-style houses.
Many houses are over 300 years old and utilize gravity to survive the heavy winter snow as it slides off the roof without much effort.
In winter, the snows reach as much as 3 meters deep in some areas, which is why gable roofs are particular to this area of Japan. Ainokura and Suganuma villages are on the Sho River, surrounded by mountains and two of the most beautiful villages in Japan that you cannot miss.
What is the best season to visit Gokayama?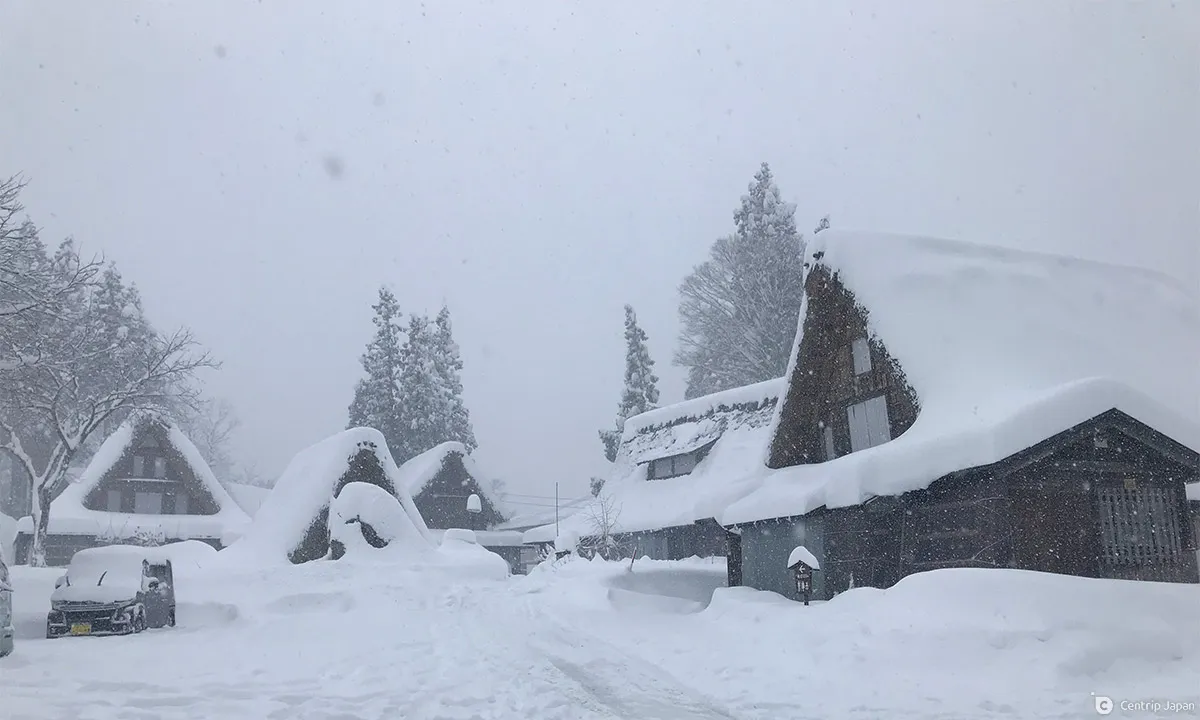 Gokayama has heavy snow in winter, as deep as three meters.
Each season in Gokayama offers a picturesque scene: fresh greenery in spring, beautiful leaves in fall, and snowy winter landscapes. Gokayama is not as famous as Shirakawago, so you can avoid crowds of tourists and get the perfect picture.
If you visit in winter, dress warmly, wear good winter boots, and drive carefully, the roads are slippery due to the heavy snow, and the temperature can drop to -5ºC.
Ainokura observation point, off the beaten path, sometimes closes in winter when the roads get blocked by heavy snow, but Suganuma observation point remains accessible.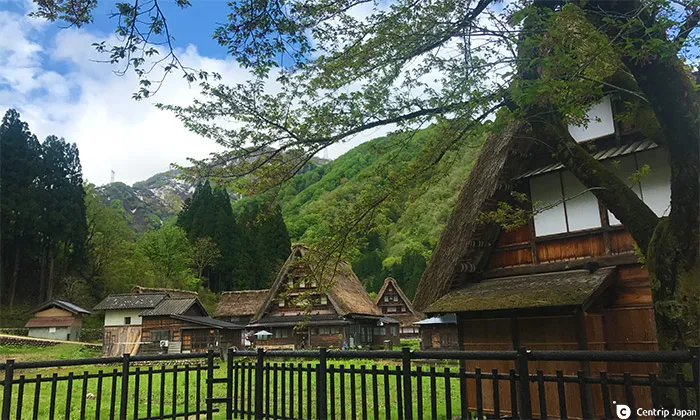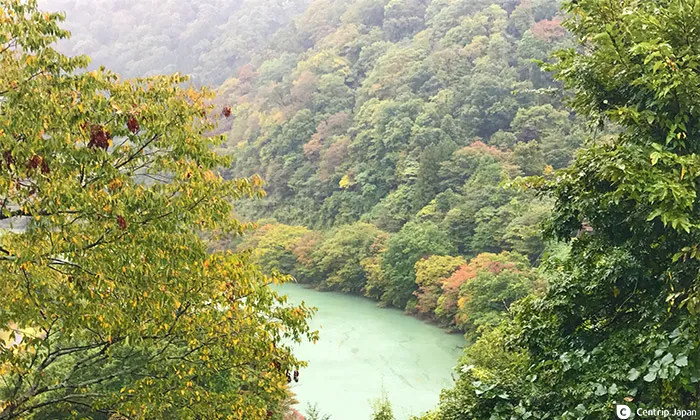 Gokayama vs Shirakawago
Shirakawago and Gokayama are very similar as Japanese villagers continue to live in traditional farmhouses. Both villages also earn most of their revenue from tourism and the various souvenir shops, Japanese-style inns, restaurants, and cafés.
Shirakawago is an hour away from Takayama and Kanazawa by bus; guided tours to Shirakawago also depart from Nagoya and Takayama daily. Most importantly, Shirakawago's winter light-up event receives extensive media coverage giving it more of a presence than Gokayama.
Shirakawago attracted more than one million tourists every year before COVID-19. On the other hand, Gokayama is less touristy due to the less frequently scheduled buses from Shirakawago and Takaoka. Gokayama is smaller, with only 29 houses. The current inhabitants created children's folk songs, unique musical instruments, and traditional festivals for visitors to learn and experience the uniqueness of Gokayama.
Ainokura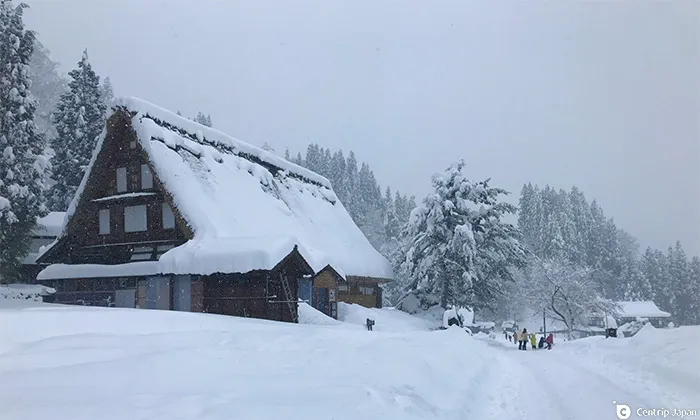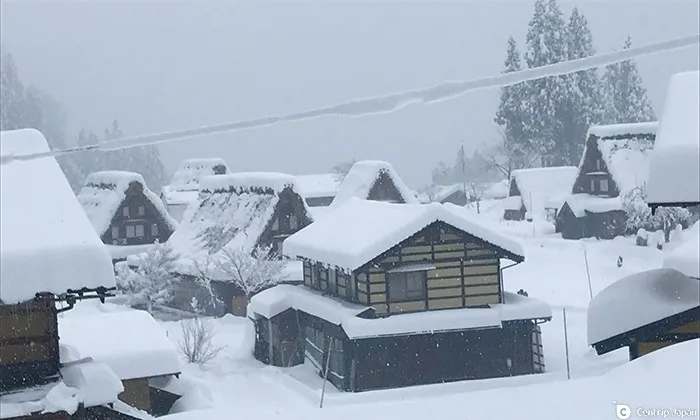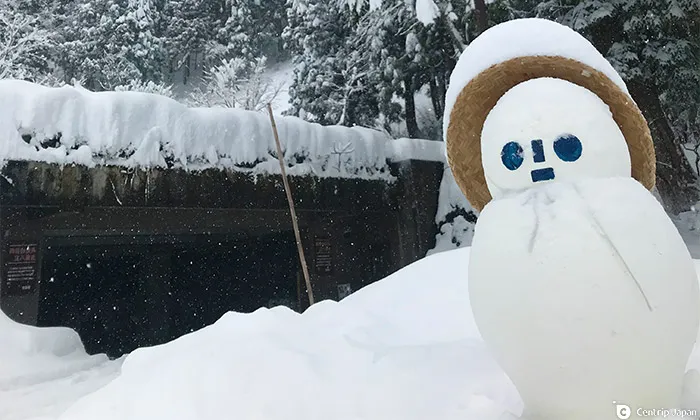 Situated at an elevation of 400 meters, Ainokura is the largest Gassho village in Gokayama, consisting of twenty gassho houses with approximately 40 inhabitants. The oldest houses were built 400 years ago.
Ainoukura looks fantastic in any season and got the attention of local tourists after the current and former Emperors of Japan visited. The current emperor also commented that Ainokura was one of his favorite places in the world. He has visited Ainokura many times. There are also monuments in Ainokura village created to commemorate the visits of the two Emperors.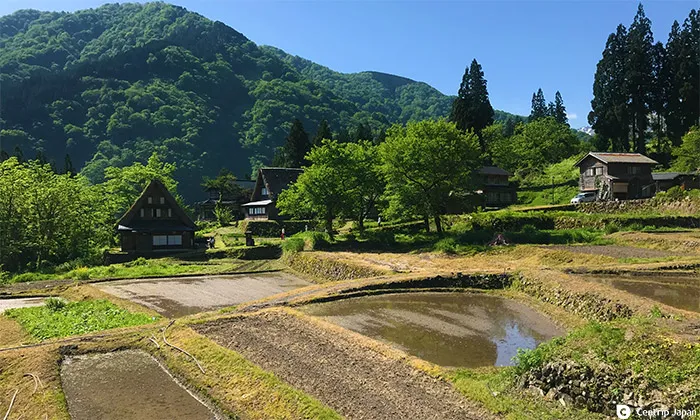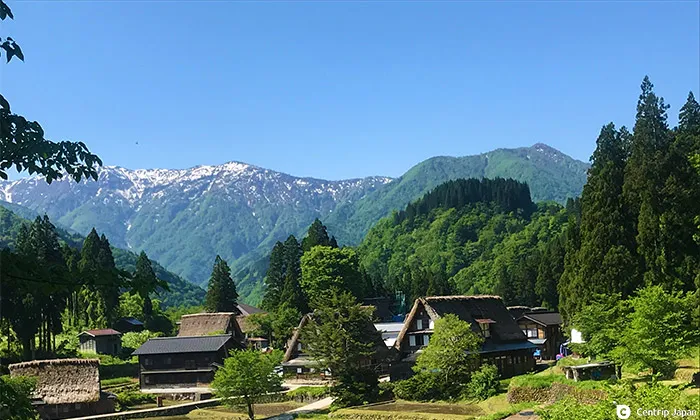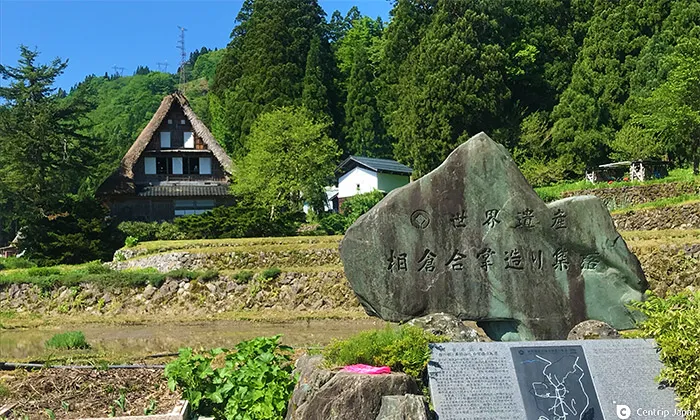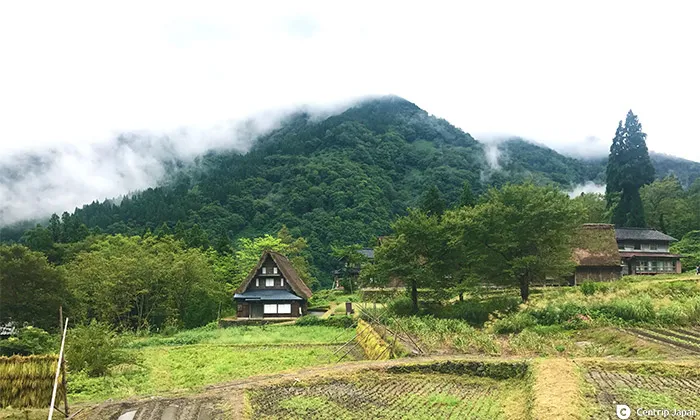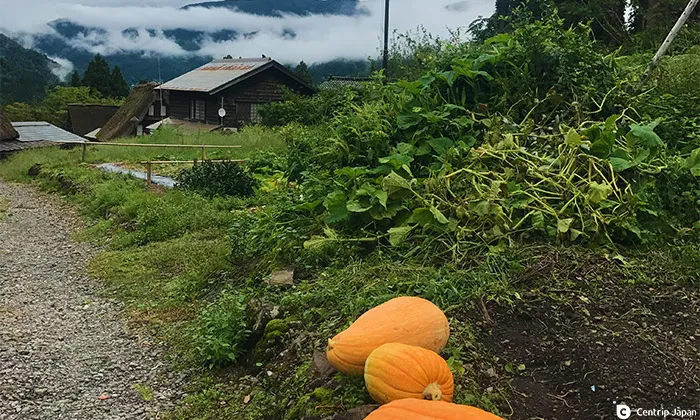 Suganuma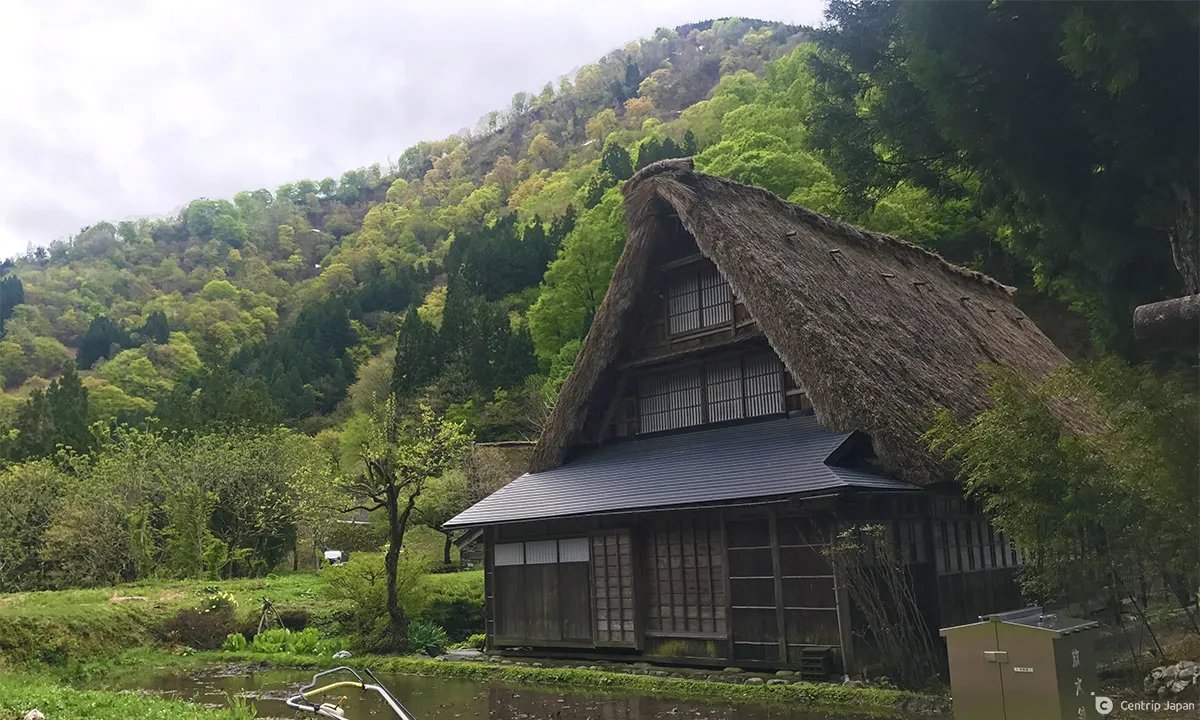 Suganuma is a quiet and small village compared to Ainokura and Shirakawago.
About a 15-minute bus ride from Ainokura brings you to a tiny fairy-tale-like village on the right bank of Sho River called Suganuma. It has only 9 houses and a smaller population. The oldest gassho house in Suganuma village was built at the end of the Edo period, around 200 years ago. It is the only gassho house village where you can find a Niter Museum depicting how villagers once produced gunpowder. It was an illicit business in the past, with villagers supplying the gunpowder to the local clan.
The village restaurant serves tofu and mountain vegetables from this region. Don't forget to take the elevator to the second floor for an incredible view from the observation deck.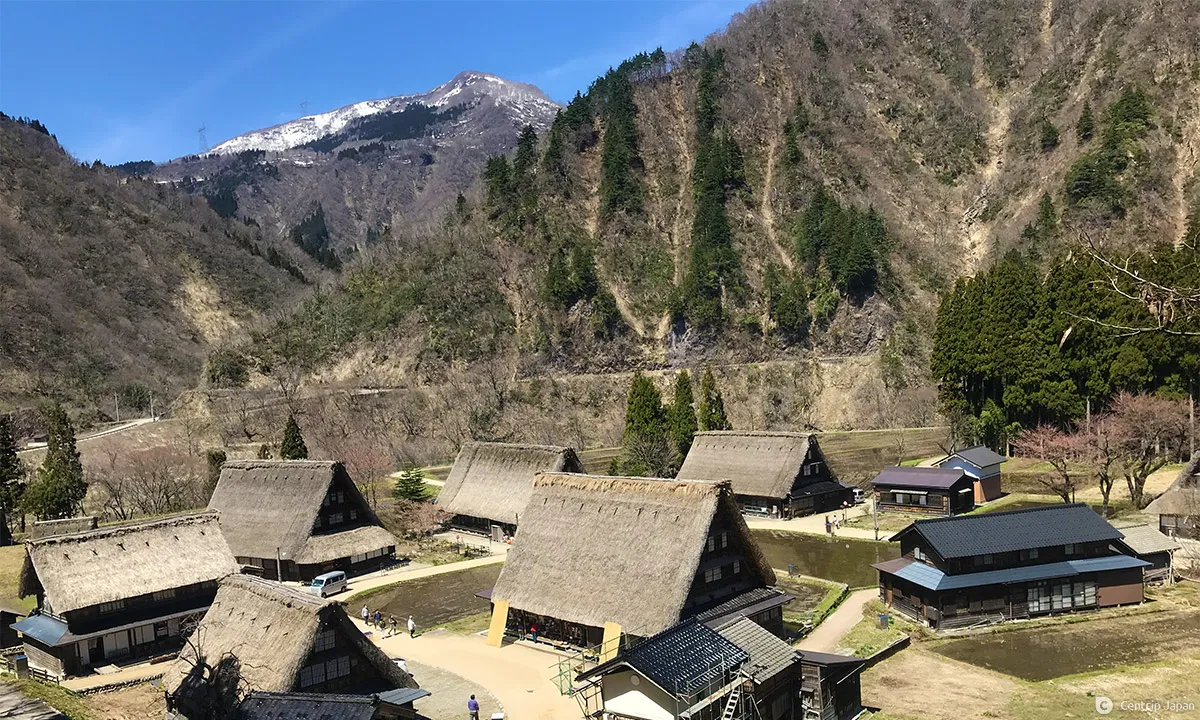 From the observation point of Suganuma, you will find most of the houses face in the same direction to easily melt snow in winter.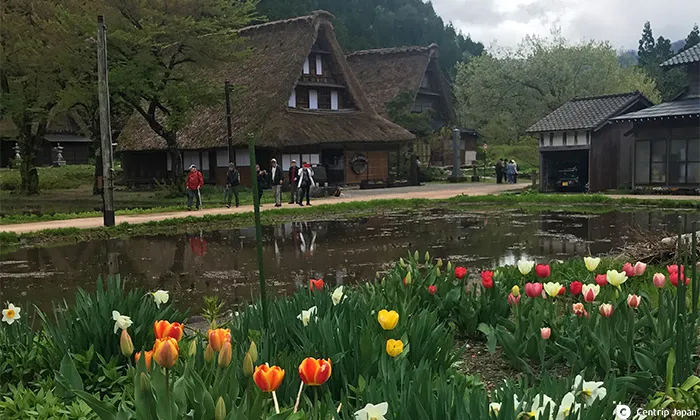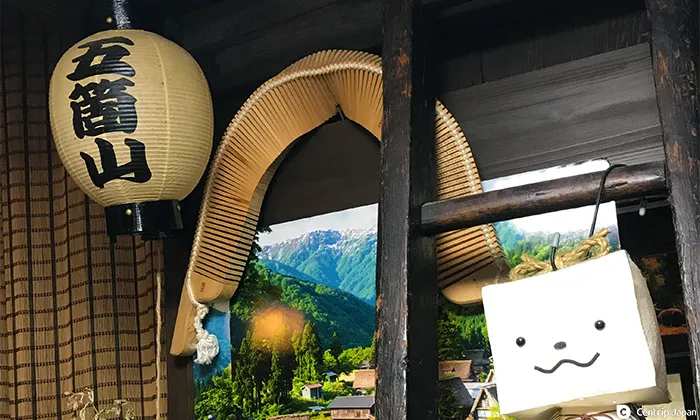 Overnight in a gassho home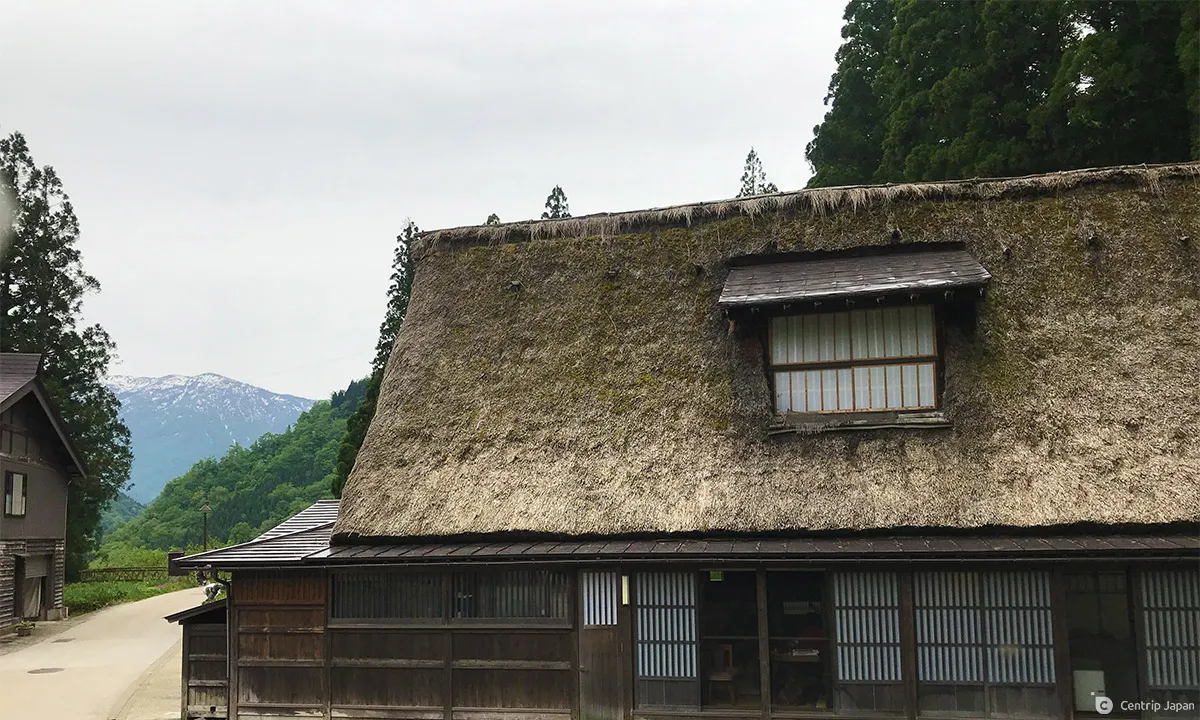 One of the Ainokura minshuku during spring.
The best way to experience the UNESCO World Heritage is to stay in one of them. There are six minshukus (Japanese-style B&B) in Ainokura village where visitors can make a reservation for the rooms and stay one night in the traditional houses. The owners are local farmers who serve breakfast and dinner. Upon your arrival, they offer you tea and a seat around the Irori(Japanese sunken hearth) for a chat. In Ainokura, you can experience authentic & unforgettable Japanese hospitality.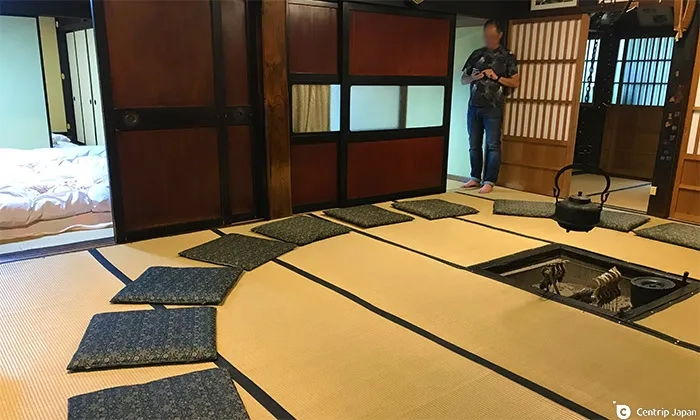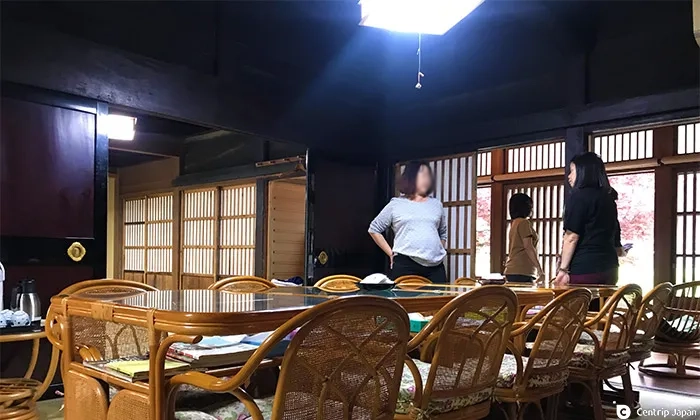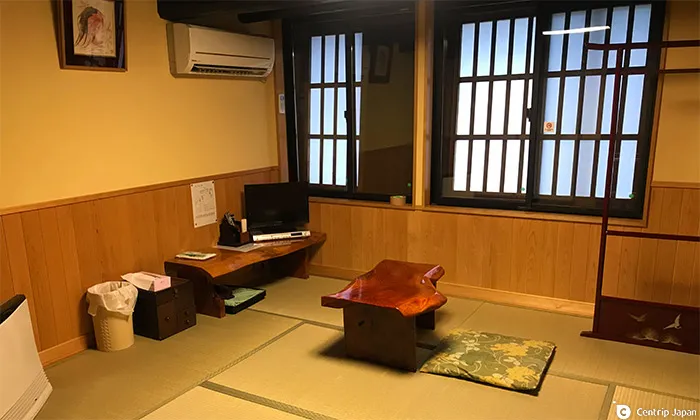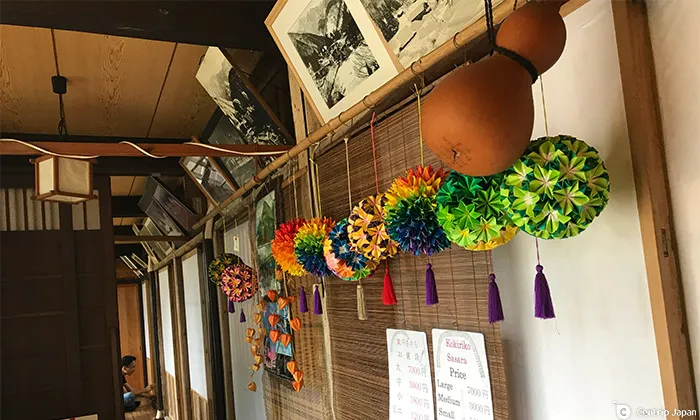 Folk Culture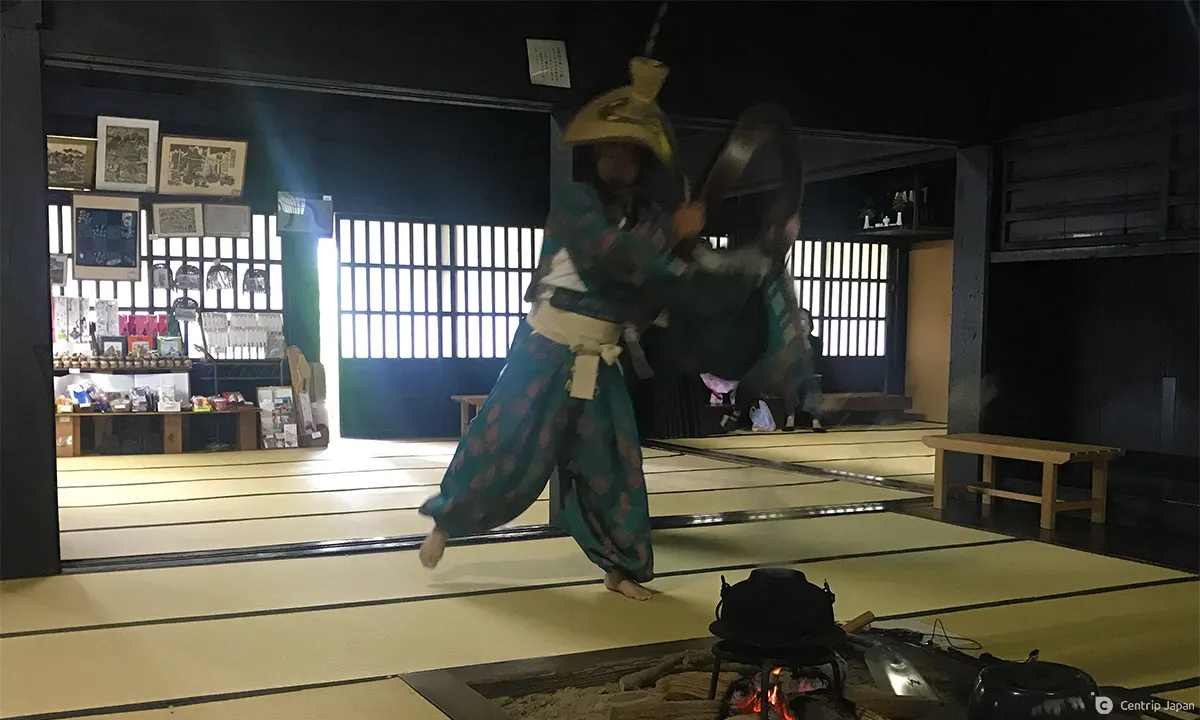 Kokiriko dance is performed with unique musical instruments from the Gokayama area.
The Murakami residence is one of the oldest gassho houses in Gokayama and is about a 10-minute bus ride from Ainokura. A traditional dance performance can be viewed with a reservation and showcases the washi paper and gunpowder production history of the region. The entrance fee is ¥300 per person.
Washi Experience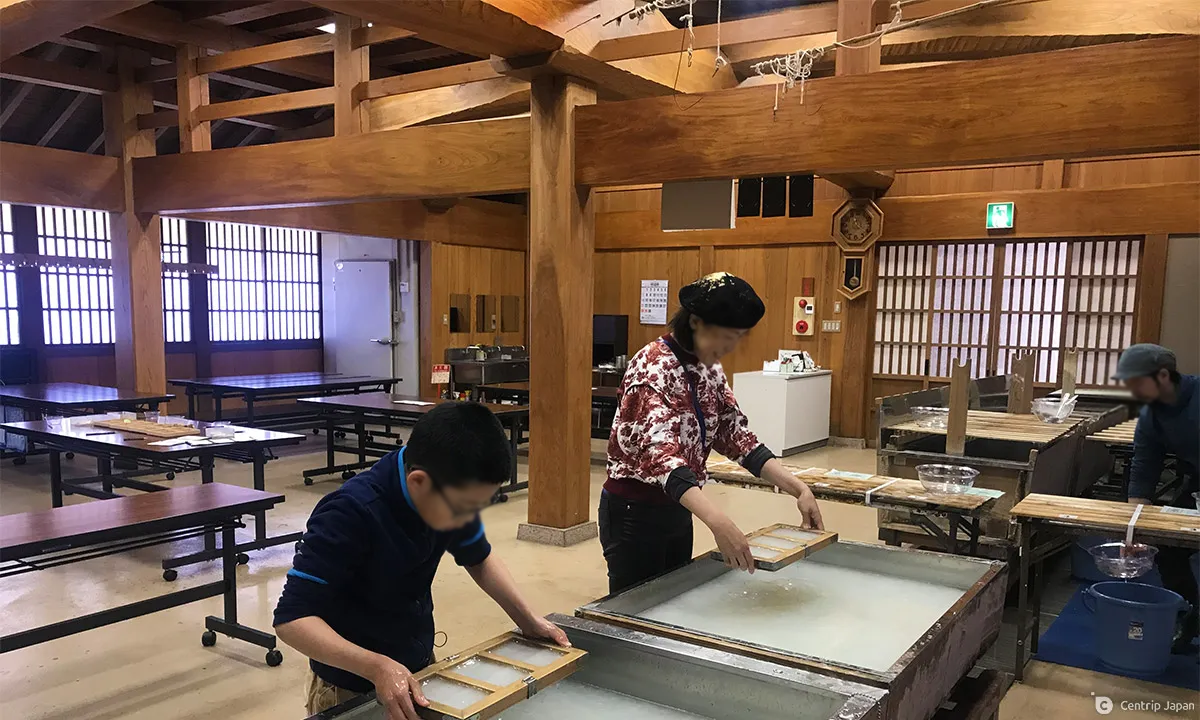 Do you want to make your own washi postcards?
Roadside Station Taira is a 15-minute drive from Ainokura and is known as Washi no Sato. Here you can learn about traditional Japanese washi paper making and make your own postcard using those techniques. During a 30-minute experience, you can make 3 postcards with your own design. The experience costs ¥800, and reservations are recommended.
How to get to Gokayama?
Take the bus from Takayama to Shirakawago (50 minutes) for ¥2,600, then transfer to the bus to Suganuma (30 minutes) for ¥870.
Ainokura is a 45-minute bus ride from Shirakawago, and the one-way bus fee is ¥1,300.
If you plan on spending a night in Ainokura, hop on the bus to Takaoka station in Toyama prefecture (90 minutes) for ¥1,000. *All fares are times are one-way.
Bus departures are infrequent, so check the schedule beforehand. Below are the websites:

Wrap Up
If you are looking for off-the-beaten-path World Heritage Sites to visit, Gokayama is a perfect choice. You can experience washi paper making, view a dance performance, or spend a night in the traditional gassho farmhouses.
Click here to get the latest information on Central Japan.Centrip Japan - Nagoya and Chubu Information