| Bonnie Chow
Taste Your Way Through Kanazawa's Best Local Eats and Unwind in Hot Springs
Nestled in Ishikawa Prefecture, Kanazawa City is a hidden gem that boasts an array of unique and authentic experiences. From the historic Higashi Chaya district and the breathtaking Kenrokuen Garden to the rejuvenating Yamanaka Onsen in Kaga Onsen Village and the delectable fresh seafood donburi that even locals can't resist, Kanazawa is a destination that has something for everyone. And if you're looking for the latest and greatest photo spots, Kanazawa won't disappoint. Whether you're a seasoned Kanazawa adventurer or a first-time visitor, this article is a must-read for anyone looking to explore the city's stunning landscapes and immerse themselves in its vibrant culture – without the crowds of foreign tourists.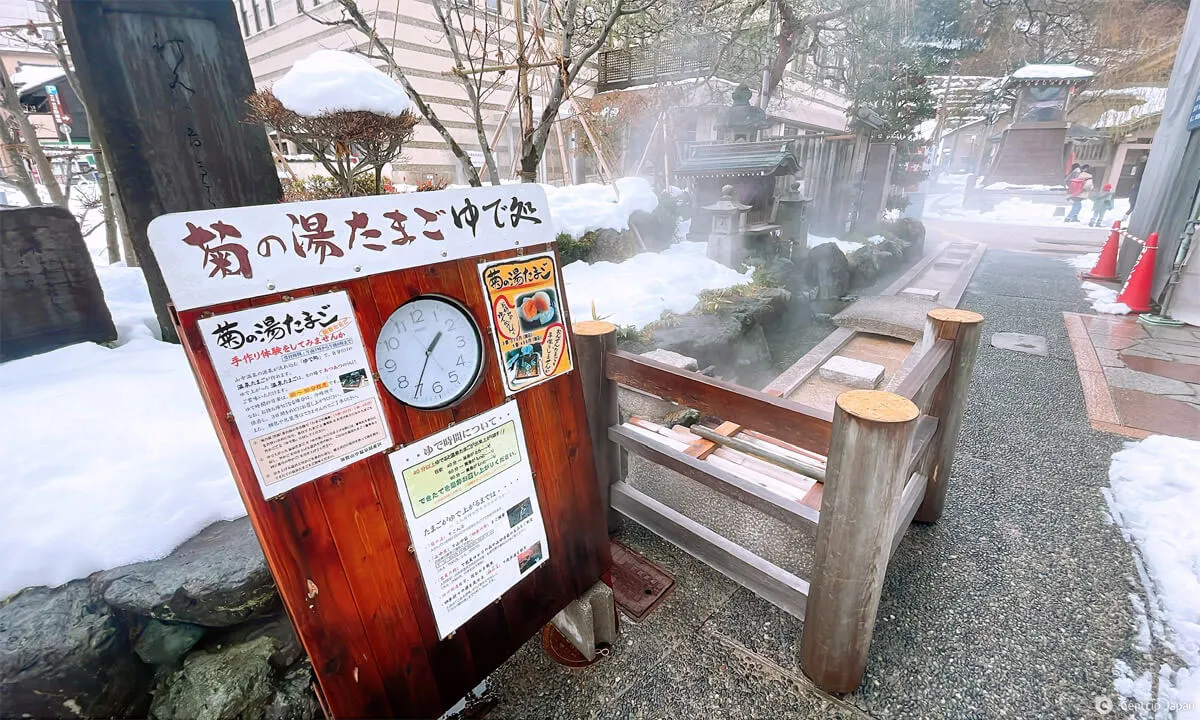 Make your own hot spring eggs using natural hot spring water!
Yamanaka Onsen
Located in the charming Kaga Onsen Village in Ishikawa Prefecture, you will discover three delightful hot springs: Yamanaka Onsen, Katayamazu Onsen, and Yamashiro Onsen. Each one offers its own unique features and charm. Yamanaka Onsen is particularly popular among locals due to its picturesque location near the Kakusenkei Gorges, showcasing awe-inspiring natural beauty that is truly a sight to behold.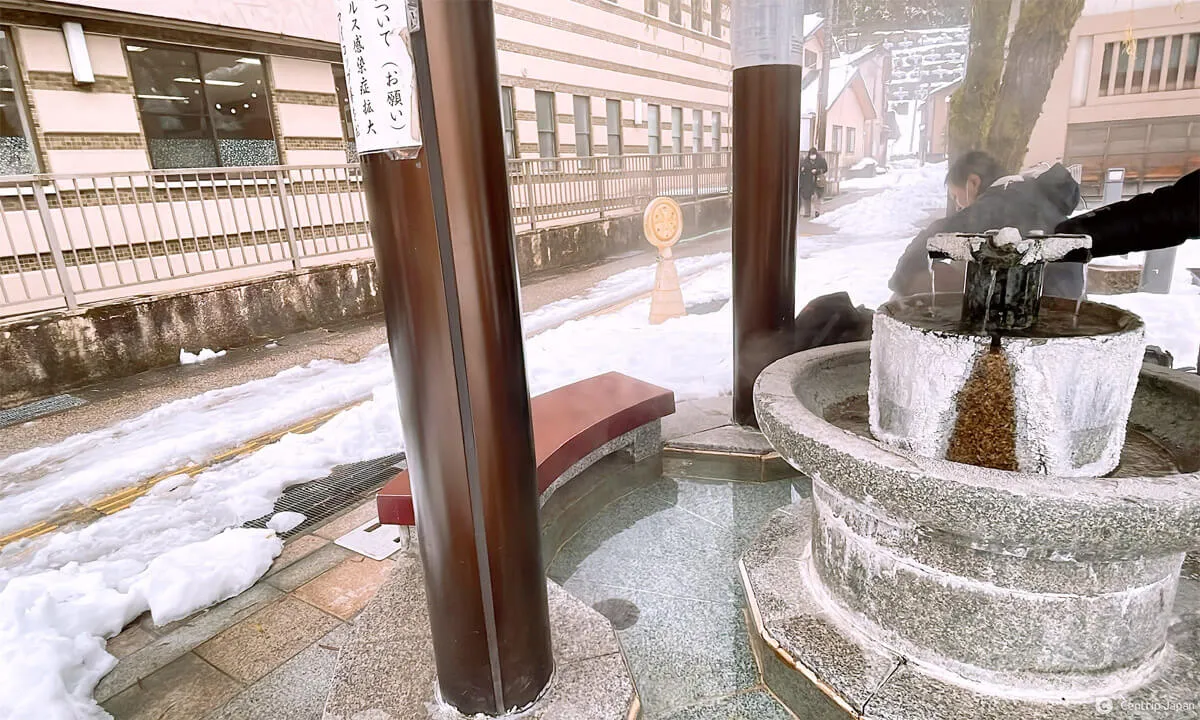 Free footbath outside the public bath Kikunoyu in Yamanaka Onsen
Yamanaka Onsen has been treasured for over 1300 years since a high priest discovered it during the Nara Period. Taken with Yamanaka Onsen, the famous poet Matsuo Basho stayed for nine days and eight nights and even wrote a poem about it. In his poem, he compared the fragrance of the hot spring to the medicinal properties of chrysanthemum, which is why the public bath at Yamanaka Onsen is named Kikunoyu (chrysanthemum bath).
For just ¥490, visitors can enjoy a soak in this natural hot spring said to promote longevity and leave skin looking radiant. And on weekends and holidays, guests can enjoy traditional Yamanaka performing arts at the nearby Yamanaka-za theater, including the Yamanaka Festival Shiki Odori performed by geisha. The Yamanaka-za also serves as a visitor center where guests can store their luggage for free, making it a convenient and unforgettable stop on any trip to Yamanaka Onsen.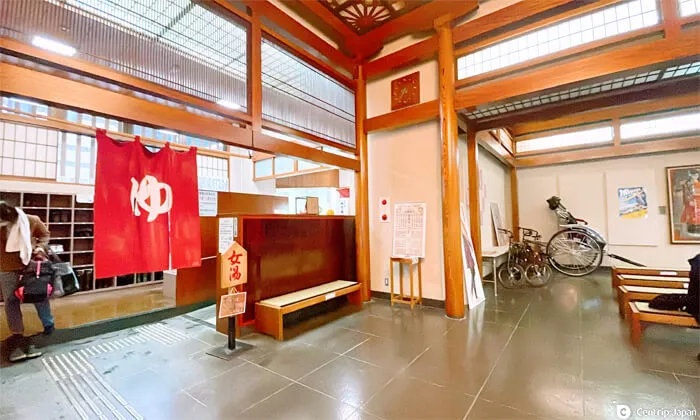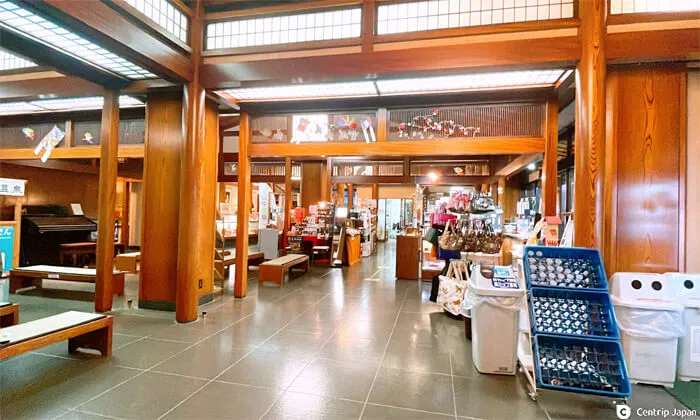 Yamanaka Onsen's picturesque Kakusenkei Gorge has been admired by travelers for a long time, even by the renowned poet Basho, who famously called it "the joy of pilgrimage." One of the distinct characteristics of Yamanaka Onsen is its riverbed, which flows through the valley and creates a striking contrast to the surrounding landscape, particularly during the spring and fall.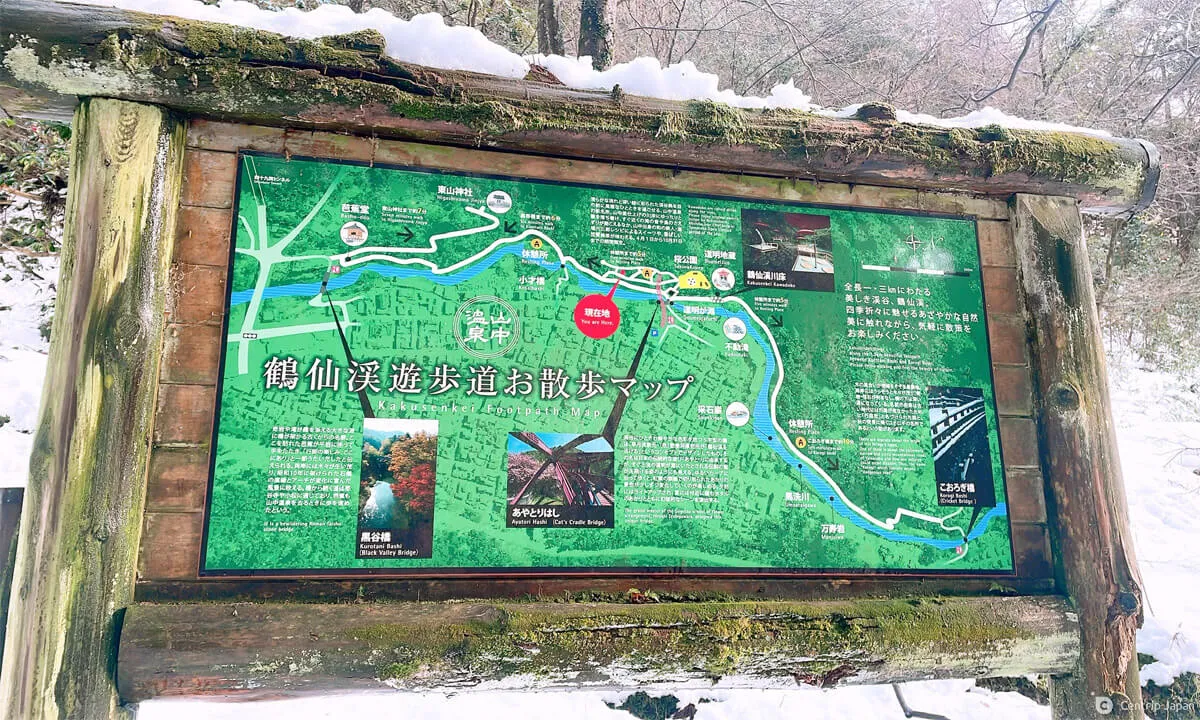 A Walk at the Entrance of Kakusenkei Gorge
During my visit to Kakusenkei Gorge in winter, I was amazed by the beauty of the snow-covered rivers and streams, with small bridges and waterfalls creating a truly therapeutic experience. If you plan to visit, I highly recommend taking a stroll in the area before indulging in a relaxing soak in one of the local hot springs. The fresh, invigorating fragrance of nature will re-energize your senses and make for an unforgettable experience.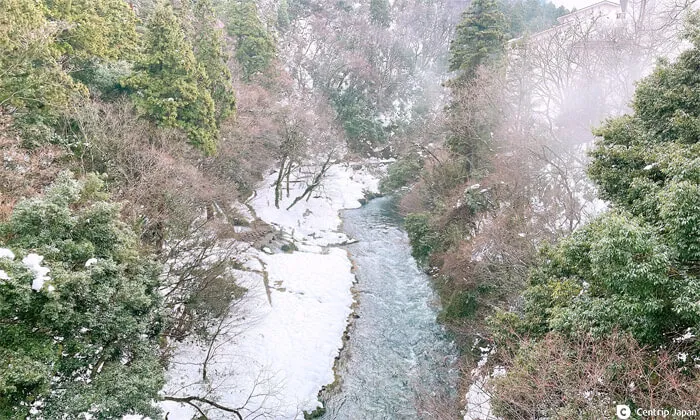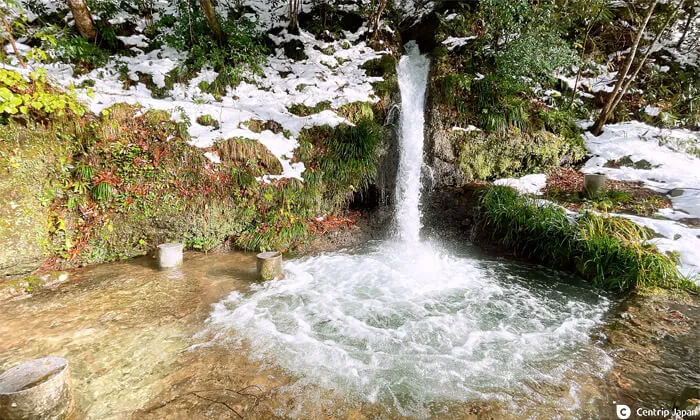 In addition to soaking in the hot springs, the mountain hot springs offer a range of unique products, and I'd highly recommend checking out the traditional lacquerware.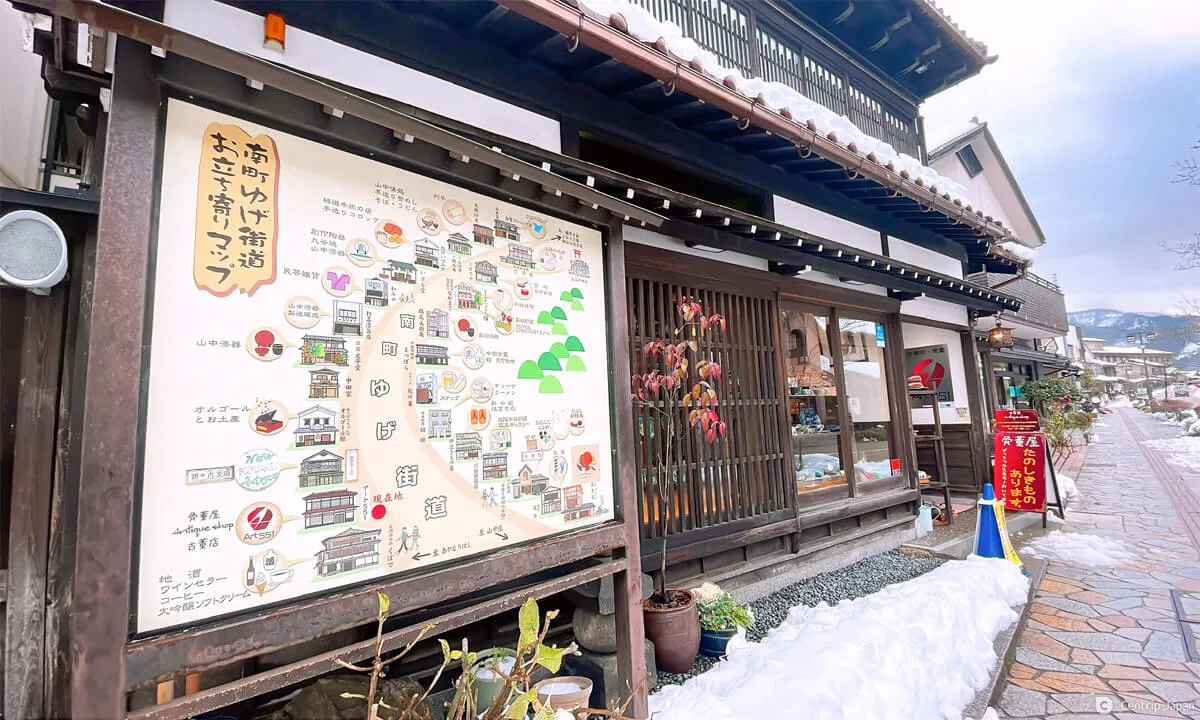 Yamanaka Onsen Shopping Street Map
Yuge Street in the Onsen area of Yamanaka is home to a diverse range of unique shops and eateries, including galleries showcasing Yamanaka lacquerware and Kutani-yaki pottery, cozy cafes, delicious restaurants, and souvenir stores.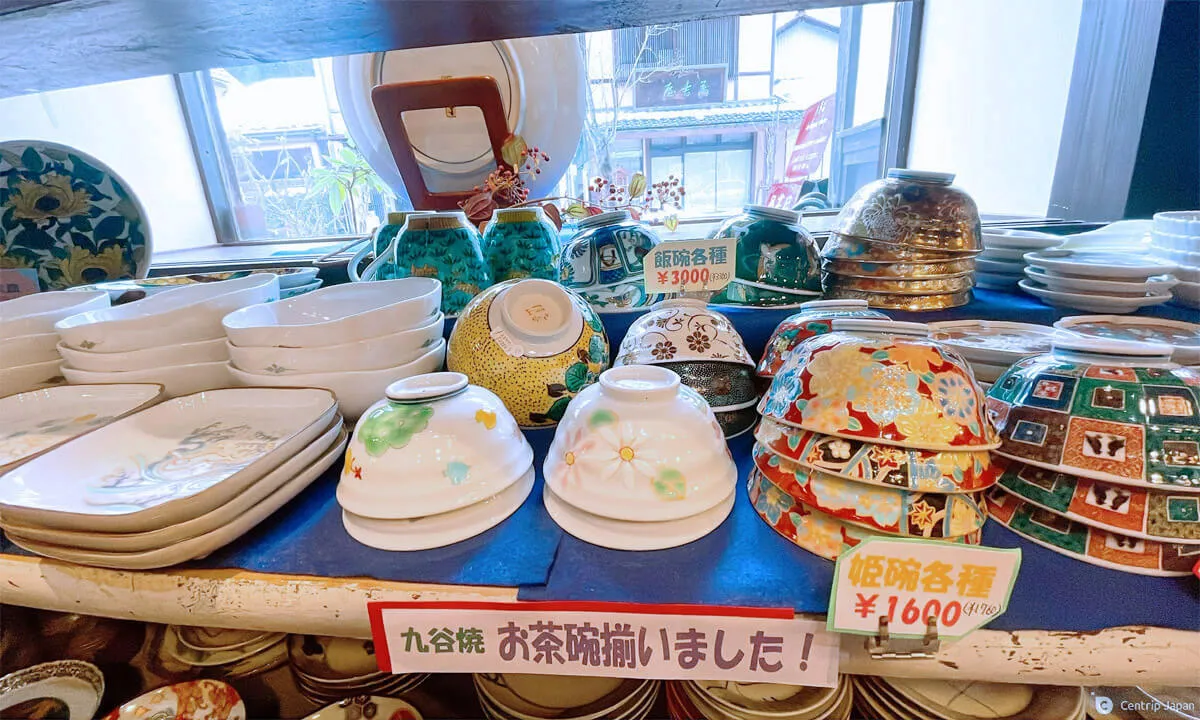 Beautifully crafted Kutani-yaki rice bowls and teacups, handmade in Ishikawa.
And don't miss the chance to admire the stunning Yamanaka lacquerware, a traditional craft of the area, which is renowned for its intricate wooden patterns and considered one of the finest examples of lacquerware in Japan.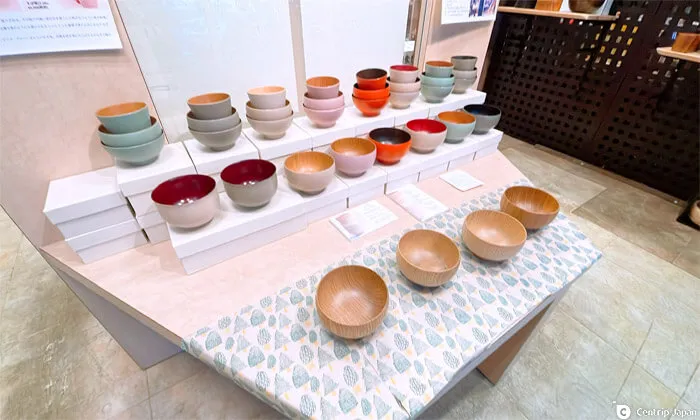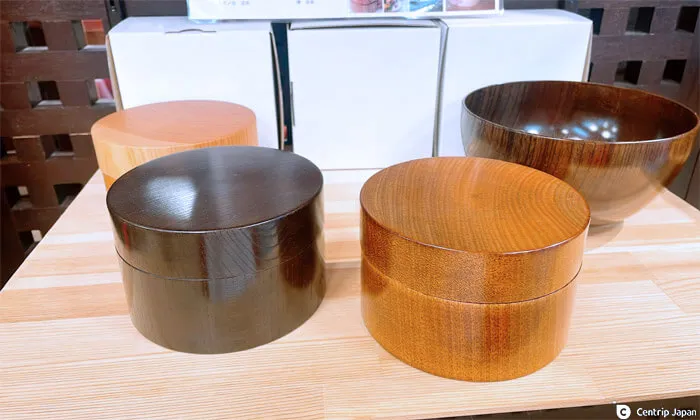 How to get there: Getting to Yamanaka Onsen is easy and convenient. Take the limited express train from Kanazawa to Kaga Onsen Station, which takes just 25 minutes. From there, transfer to a bus for a 30-minute ride to Yamanaka Bus Station, where you'll find yourself in the heart of Yamanaka Onsen. For more detailed information, please check out the website
Kanazawa Commoners' Restaurant - Just Outside the Kanazawa City Central Wholesale Market
If you're craving seafood during your stay in Kanazawa, you might consider going to Omicho Market, a popular destination for visitors. However, be prepared to wait in line and pay higher prices during mealtime. For a more authentic and affordable experience, locals recommend visiting the Kanazawa Central Wholesale Market instead. Here, you'll find a number of restaurants just outside the market, offering everything from delicious seafood bowls to savory beef tongue yakiniku and comforting ramen.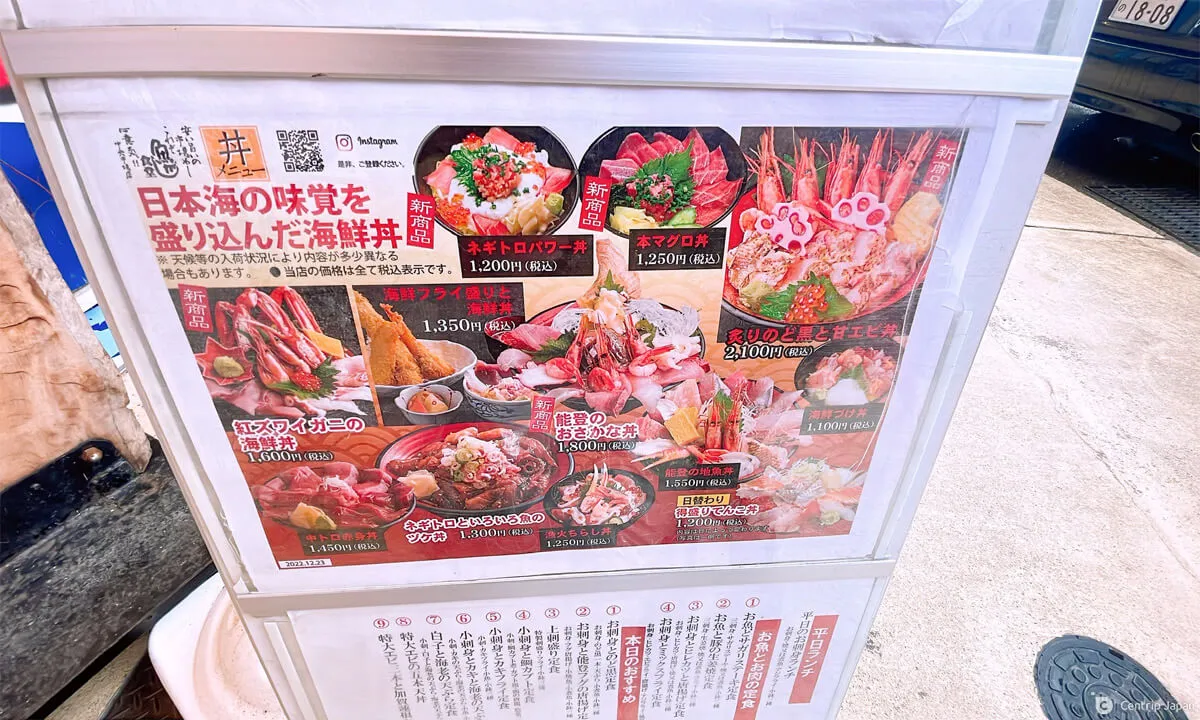 Enjoy the fresh-daily catch at Central Market
Arriving at 11 am, I found a few people lined up for the delicious local fare. If you can, try it at night when the crowds are smaller.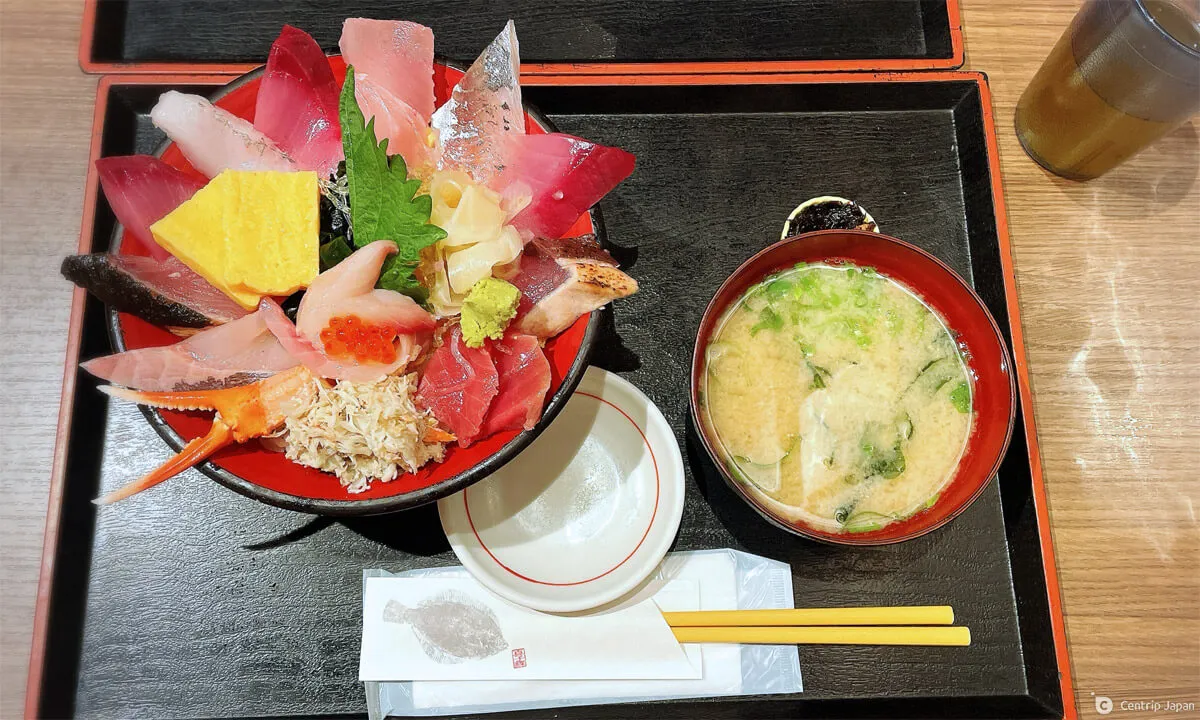 All of this for only ¥1,200!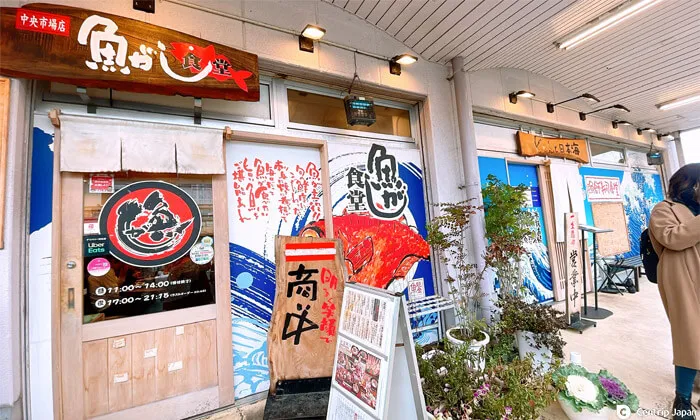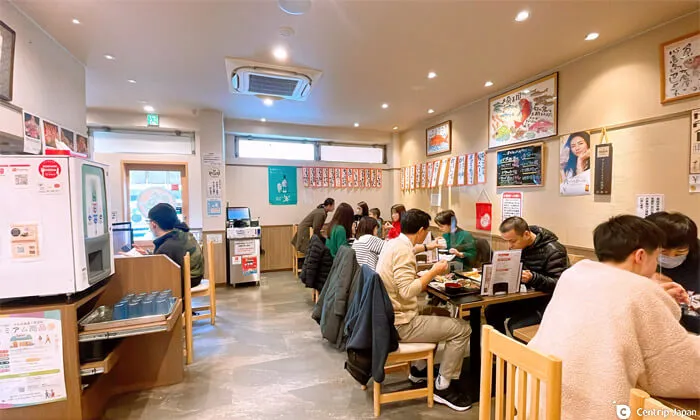 The European-Style Buildings in Kanazawa
Within a five-minute walk from Kenroku-en, visitors can explore the National Museum of Arts and Crafts, the Ishikawa Prefectural Museum of History, and the Ishikawa Prefectural Museum of Fine Arts, which not only showcase artworks from Japan and overseas but also boast European-style architecture from the Meiji Era (1868ー1912). After a snowfall, Kanazawa takes on a European vibe in photographs, and there are fewer tourists around to disturb the tranquil scene.
National Museum of Arts and Crafts
The National Museum of Arts and Crafts opened in 1977 as the National Museum of Modern Art Tokyo in Kitanomaru Park and relocated to Kanazawa City, Ishikawa Prefecture, in 2020. The museum continues to showcase a diverse range of works from Japan and around the world. It is considered a registered national tangible cultural property since 1997 but was built in the late Meiji era.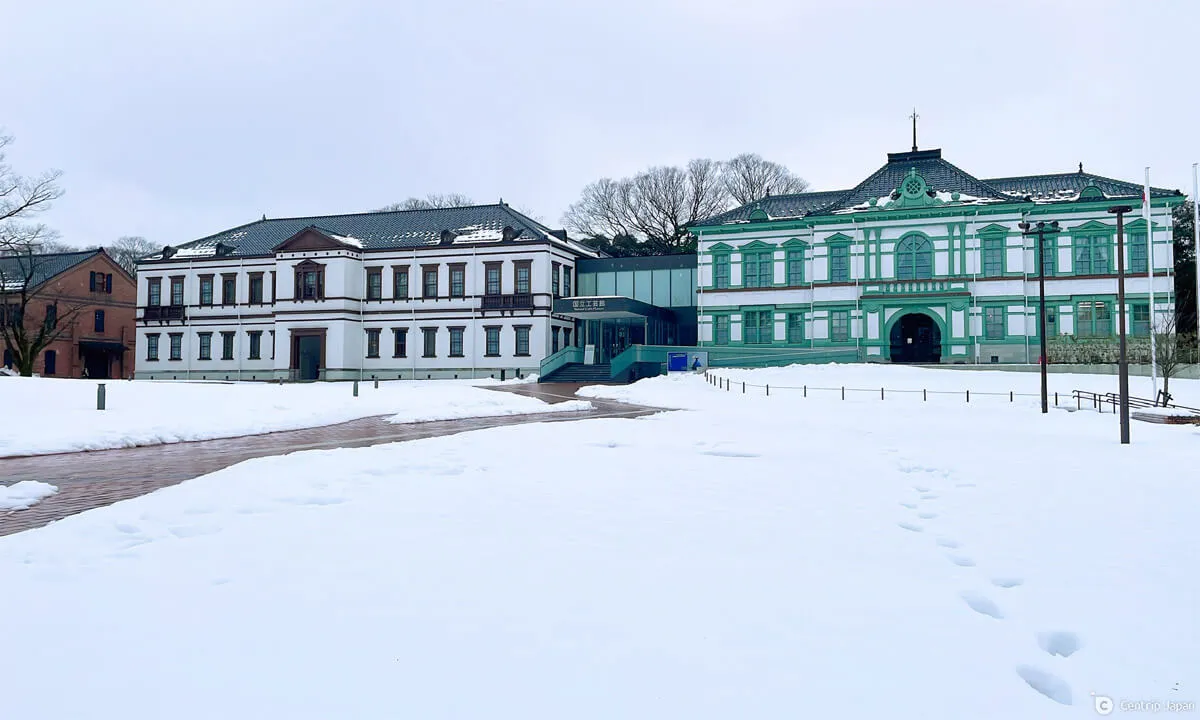 The Western-style building of the Kanazawa National Museum of Arts and Crafts is a national tangible cultural property.
Ishikawa Prefectural Museum of History
The Ishikawa Prefectural Museum of History serves as a hub for preserving and sharing the rich history and culture of Ishikawa Prefecture, as well as offering a variety of activities for lifelong learning. The museum's three red brick buildings were formerly used as an armory and later became the Kanazawa University of Arts after World War II. Designated a National Important Cultural Property in 1990, the Ishikawa Prefectural Museum of History received the Japan Institute of Architecture Award the following year.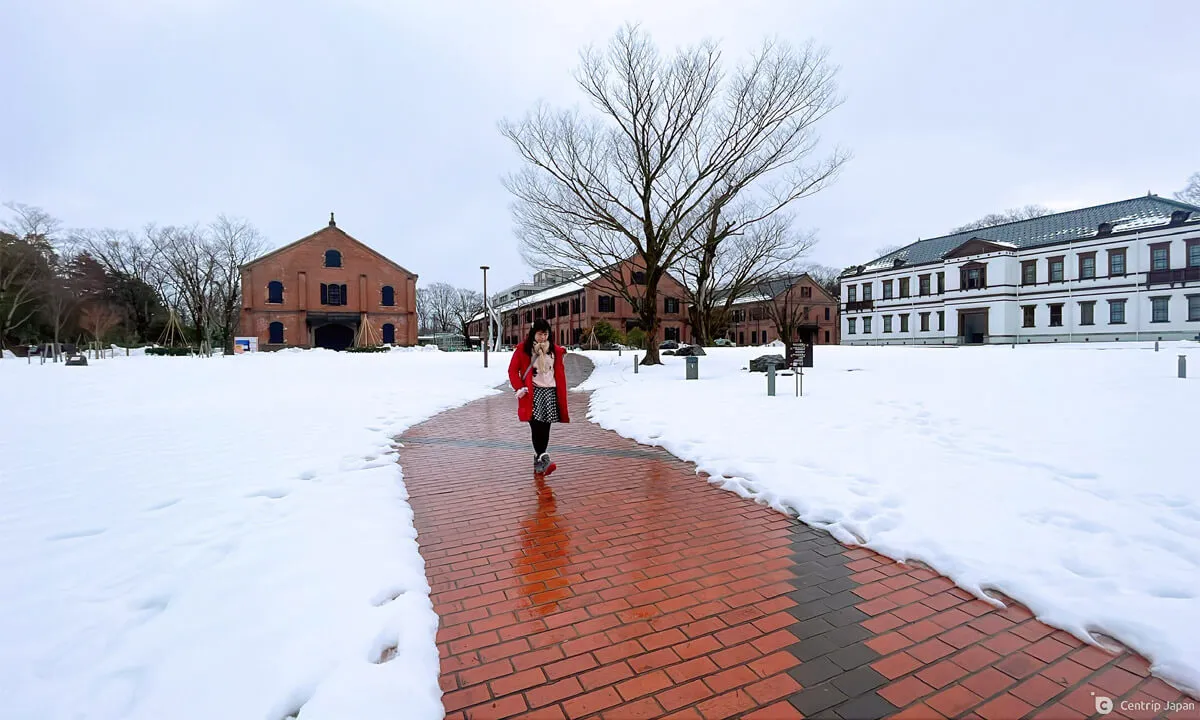 The Ishikawa Prefectural Museum of History during winter
Le Musée de H Kanazawa
Hiroyuki Tsujiguchi, born in 1967 in Ishikawa Prefecture, is the eldest son of a Japanese confectionery store owner. He began working in French pastry shops in Tokyo and France at age 18 and has since represented Japan in five World Championships, earning the championship title. A must-try in Kanazawa, Le Musée de H is located in the Ishikawa Prefectural Museum of Fine Arts and features desserts made with the finest ingredients from Noto and Hokuriku, providing a relaxing space for customers to indulge.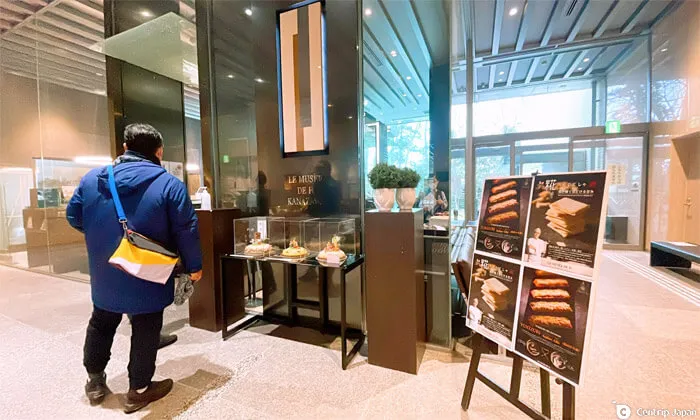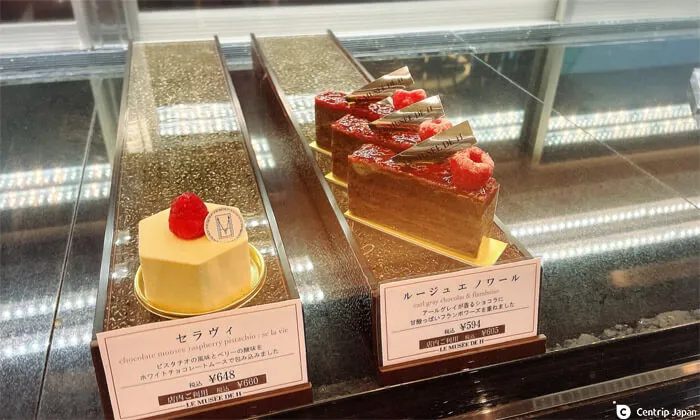 Getting there
Driving from Nagoya to Kanazawa takes approximately 3 hours, while a one-way train trip costs around ¥6,930. Traveling from Takayama takes only 2 hours by train or bus, or you can drive directly to Kanazawa (approximately 2 hours). Consider a half-day sightseeing in Shirakawa-go en route, check into your hotel upon arrival in Kanazawa, and begin your Ishikawa Prefecture adventure the following day.
Wrap-up
Kanazawa is a hidden gem with a rich cultural heritage, breathtaking natural landscapes, rejuvenating hot springs, and delectable fresh seafood that locals and visitors adore. Plan an unforgettable trip to Kanazawa to immerse yourself in the city's vibrant culture and natural beauty. Whether you're interested in exploring historical sites, taking in scenic views, or indulging in delicious cuisine, Kanazawa offers something for everyone, making it a must-visit destination for anyone seeking an authentic Japanese experience.
Click here to get the latest information on Central Japan.Centrip Japan - Nagoya and Chubu Information