| Centrip Editorial Board
Hit the Road for an Instagram Trip! Aichi • Okazaki Cuisine and Goshuincho [Temple Stamp Book] Field Trip
The dog days of summer continue on, and even though this is the perfect time of year to enjoy a nice trip, there are lots of people out there who just can't pick a destination. Thanks to cooler weather and all the delicious foods that come along with fall, doesn't that sound like a great time to head out?
If you're taking a trip, you'll surely be looking to find something good to eat and do something fun while you're there. We've picked a fun spot with lots of delicious things to eat for you. Let's head to Okazaki in Aichi!
What to Bring? Coupons and Goshuincho [Temple Stamp Book]
For this day-trip, we'll learn about Okazaki's history on The Golden Course, which comes with a Gourmet Lunch Set. Eat your fill of delicious food and see the sights of Okazaki.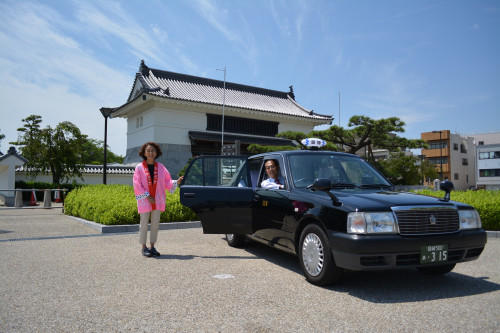 画像:VISIT愛知県
People often use social media to keep their memories, but using a goshuincho [temple stamp book] is another great way to remember your visit.Okazaki has a lot of temples and shrines, so you can collect a bunch of goshuin [temple stamps].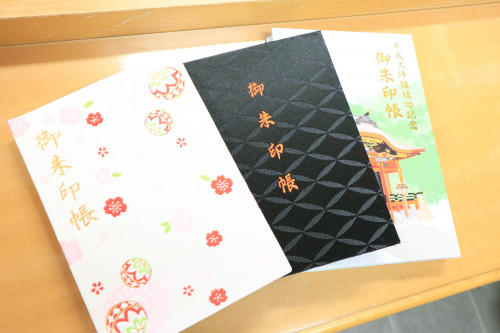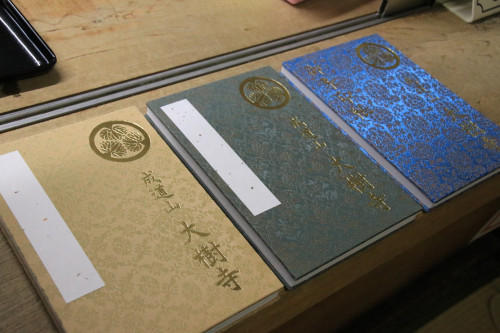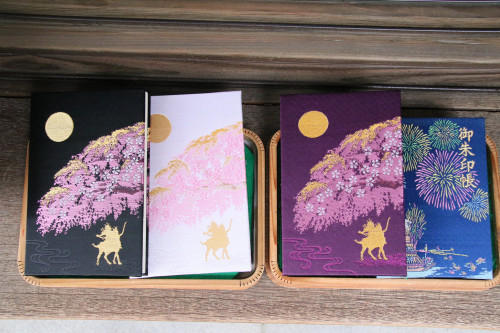 Don't have a goshuincho? Don't worry! You can buy one. They usually run about ¥1,000–¥1,500. To receive a goshuin, first pray at the temple and go to goshuin juryo-sho [reception]. It's usually ¥300–¥500 per goshuin, so have your cash ready.
Meitetsu's Limited Express to Okazaki
Off to Okazaki! Okazaki is the birthplace of the famous warlord, Tokugawa Ieyasu, who established the Tokugawa Shogunate. There are many historical places related to Tokugawa Ieyasu around the city. Instagrammer, @nagoya.m (left), a prominent Nagoya-foodie, along with a goshuin-joshi [temple stamp girl], @ai_suda0421 (right) who loves visiting temples and shrines will be joining us today.
Our journey starts at Higashi Okazaki Station on the Nagoya Main Line.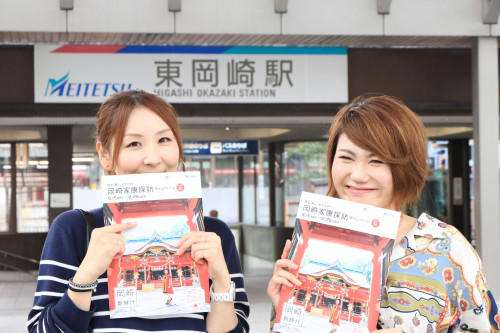 画像:丸山武久
Before you start your taxi tour, make a stop at Rokusho Shrine. It's just a 3-minute walk from the station.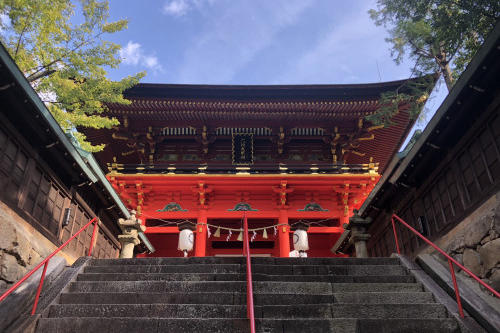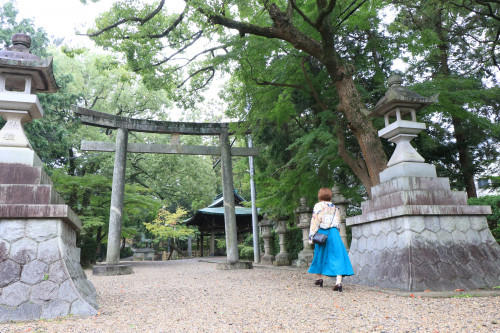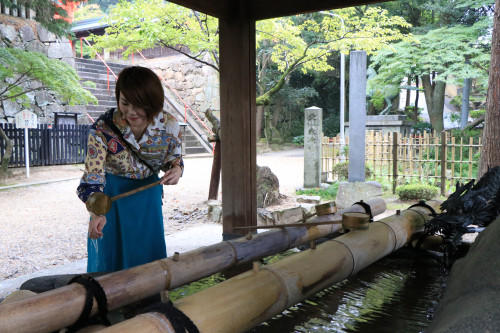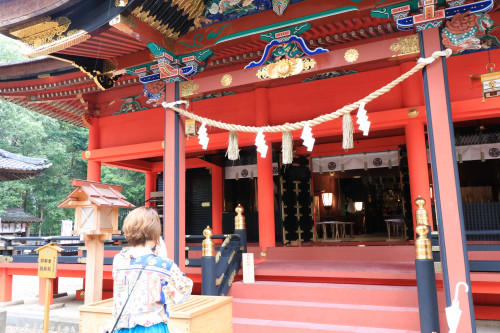 After paying a visit to Rokusho Shrine, it is time for our day-trip tour!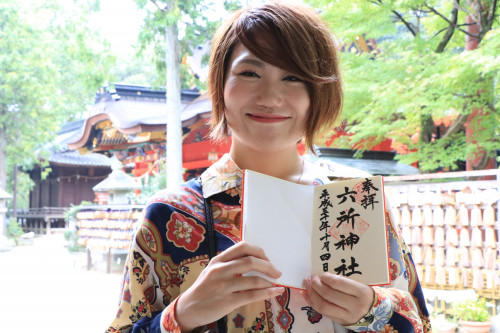 画像:丸山武久
History-Filled Taxi Tour
After Rokusho Shrine, our taxi tour begins!
On this tour, The Okazaki Storyteller, a local guide who studied local history and the city will be joining us, so you will learn a lot of history during the tour. Start your tour at Higashi Okazaki Station. 10 minutes in, you'll arrive at hacho-miso gura [storehouses]. (Depending on the day, the tour location will be different: Kakukyu-Hacho-miso-no-sato or Maruya-Hacho-miso.)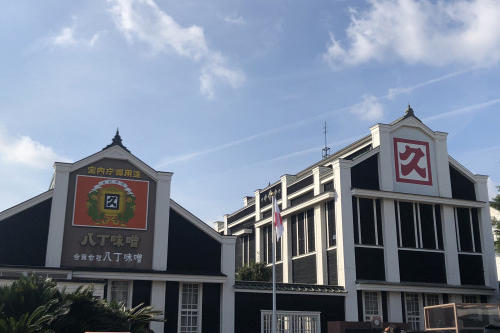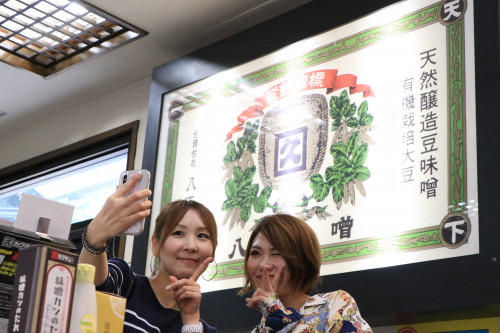 The name Hatcho Miso is originally derived from the name of Mikawano-kuni Hatcho Mura, which is about Hacho 870m west of Okazaki Castle. At Hacho-miso gura, the guide will explain the history of Hacho-miso, and how to make it. It is spectacular to see huge miso barrels!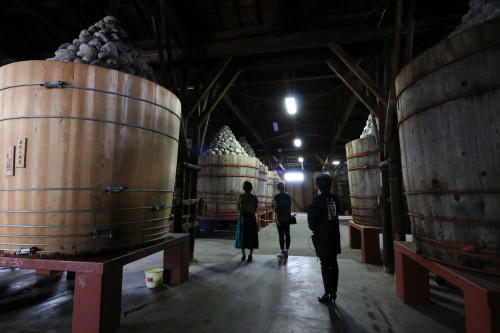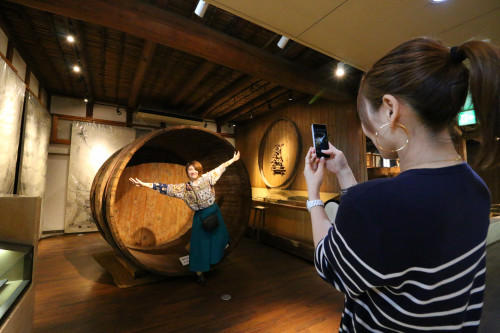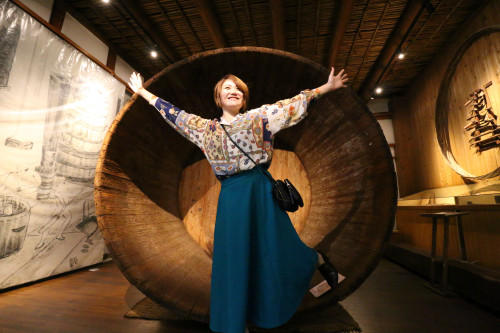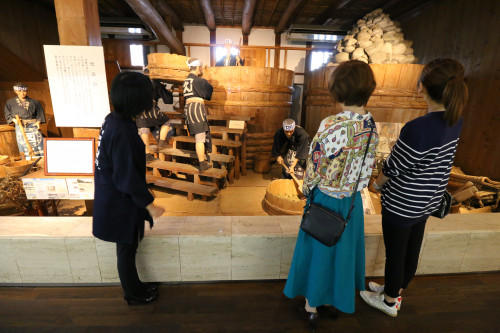 This tour comes with a "Okazaki Castle Town Ieyasu Coupon" and you will get a Hacho-miso gift! Try it when you get home.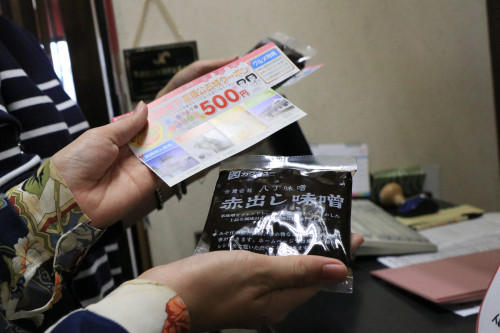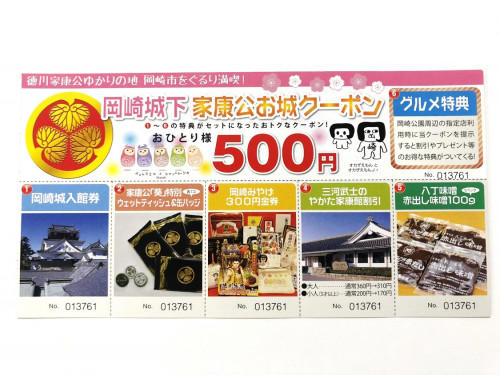 Before leaving, try the miso soft-serve (¥400).
@nagoya.m says that the soft-serve is smooth, creamy and tastes great. She says it's like a caramel soft-serve. I wonder what it tastes like‽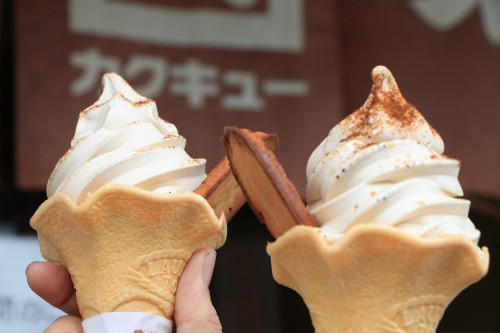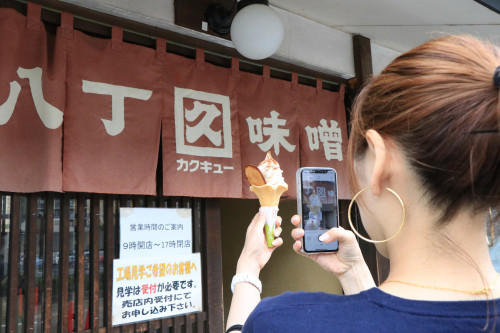 After Hacho-miso gura, our next stop is Daiju Temple.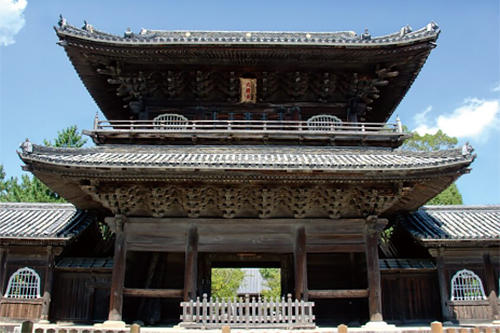 画像:VISIT愛知県
Daiju Temple is the one of the Tokugawa's family temple. According to the history, Ieyasu, who lost the Battle of Okehazama, ran into this temple. He tried to kill himself, but was held back because the chief monk told Ieyasu to build a world of peace instead of ending his life. Ieyasu survived to pursue what he was told to do. This temple has a significant role in Japanese history—it is literally the beginning of Edo period.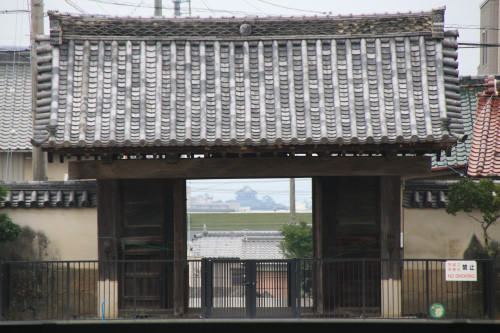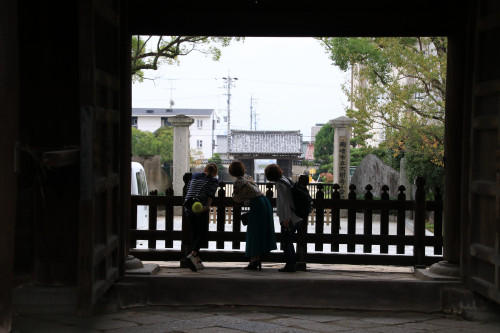 The Okazaki storyteller will let you know everything you need to know about the temple. Three kilometers away from the temple, @nagoya.m and @ai_suda0421 saw something very interesting…
It's so crazy that you need to go to the temple and see for yourself!
Here is the goshuin we've got at Daijyu Temple.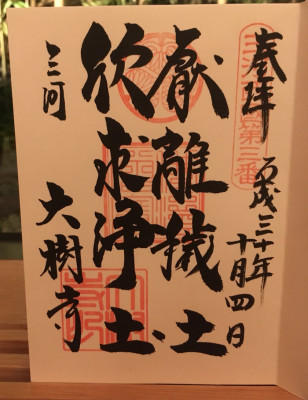 画像:須田愛
Okazaki Castle and Okazaki Park
Next up, Okazaki Castle!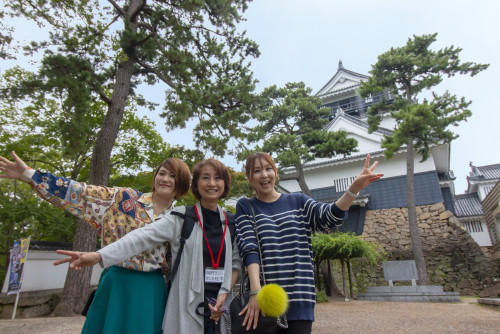 画像:丸山武久
Okazaki Park has a lot of green space and is a great place for a stroll.
Okazaki Park has a facility called Mikawa Bushi no Yakata, Ieyasu Kan. The Okazaki Castle Town Ieyasu Coupon includes a ¥300 voucher you can use at the souvenir shop at this facility. Don't forget to use it!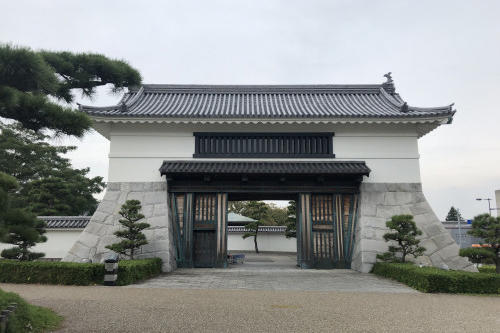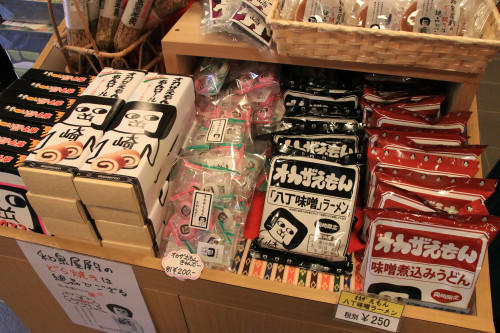 You may also run into the Okazaki tourist promotion group called Great Ieyasu Aoi Busho Tai at the park. We ran into the handsome Ikemen Ii Naosuke. You can find him in our pictures!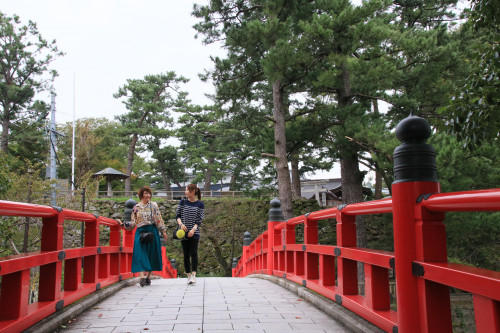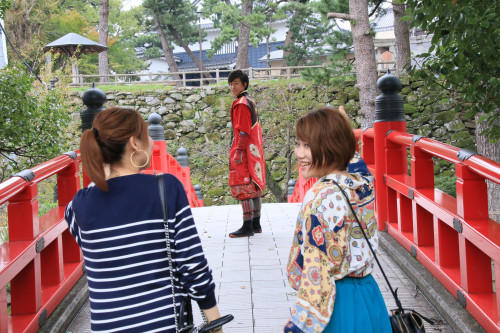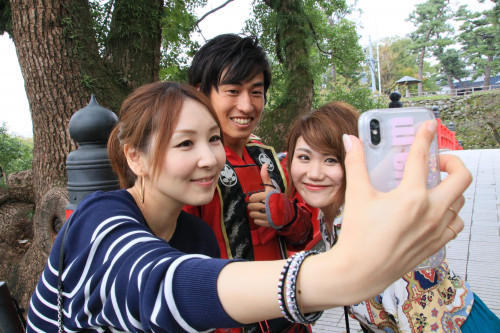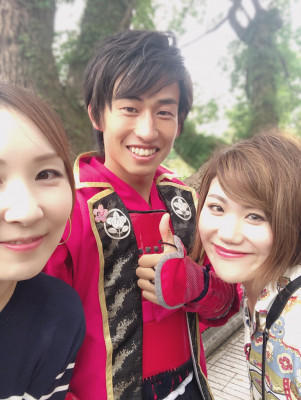 If you see a warlord wearing papier-mâché armor, don't hesitate to say "Hi". We've come to the end of our taxi tour. We would love to say thanks to the Okazaki Storyteller. It was like a field trip for adults and we had much so much fun. Much more than we expected!
Grab Lunch at a Fancy Hotel
Next, we will go to a lunch buffet at "Sky Restaurant Paris" on the ninth floor of Okazaki New Grand Hotel near Okazaki Park.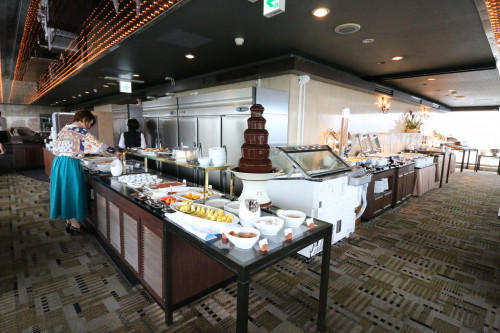 画像:丸山武久
Would you like to have a great lunch while looking out over Okazaki Park?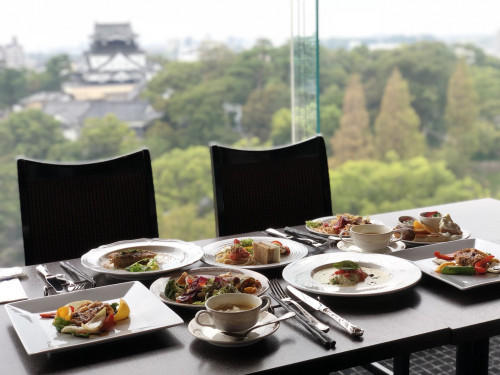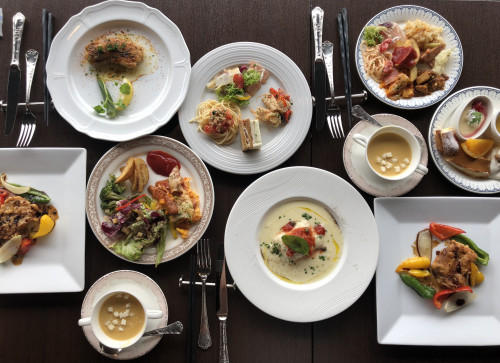 After having a fab lunch at the Okazaki New Grand Hotel, let's move on to Sugo Shrine which is also near Okazaki Park! This shrine is small, but is the oldest in Okazaki. The original was built back in the year 110.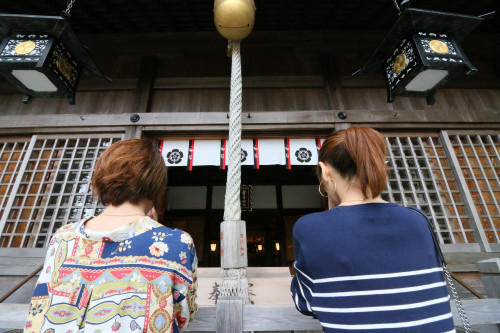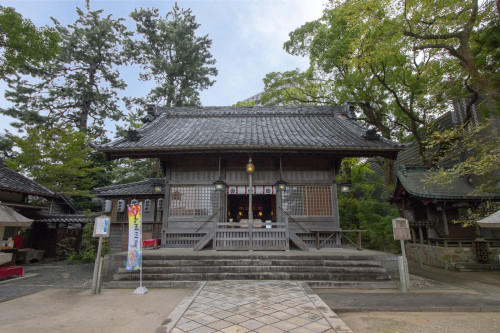 It is famous for its meticulous goshuin.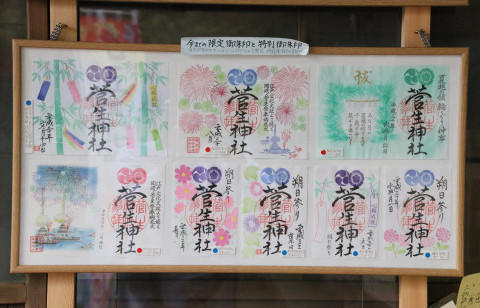 画像:丸山武久
We had an opportunity to take a look at their time-limited goshuin which many people waited in line to get!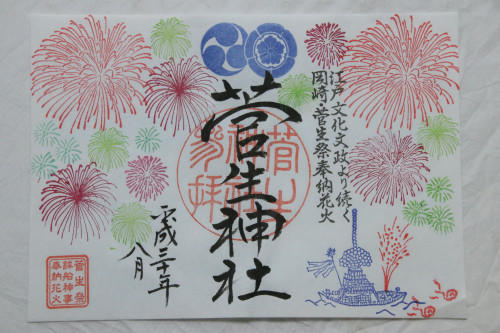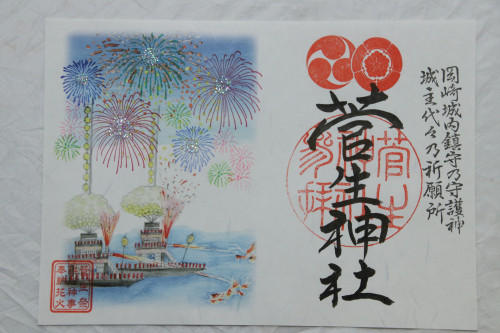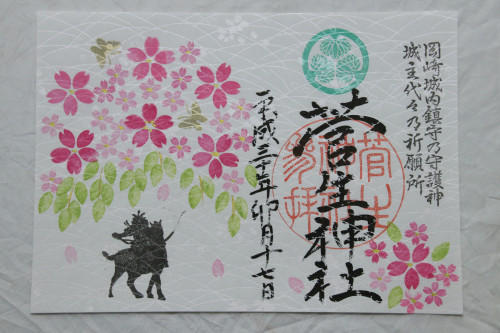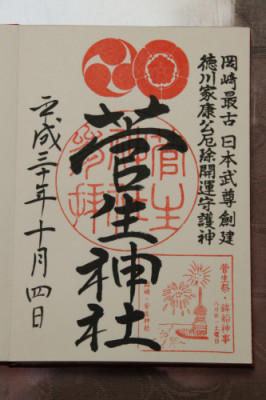 This goshuin is so artistic that even @nagoya.m—who isn't normally interested in goshuin—got excited. She became obsessed with goshuin now!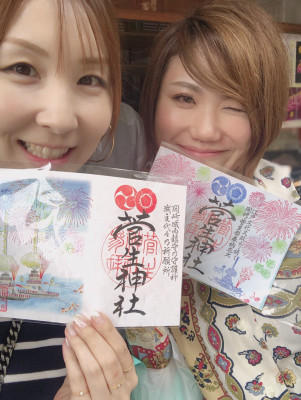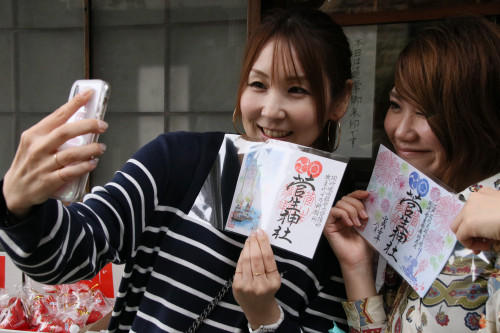 『Kouseicho, in the center of Okazaki, is within walking distance from Sugo Shrine. If you want to have a snack after lunch, Seiyougashi Bern or Japanese confectioner Aoien Kashiho are popular with the locals. Izumi-ya, near Okazaki Park, is famous for its mitarashi-dango [soy sauce and sugar-syrup-dipped dumplings]. 90% of the visitors here order this.
You can eat it in the store or take it to go. @nagoya.m ordered it to go.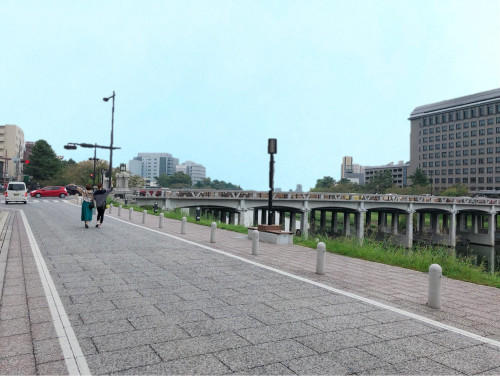 画像:nagoya.m
It turned to evening as we walked and ate our snacks. Higashi Okazaki Station is about 15 minutes from Okazaki Koseicho. How time flies! It is 4pm already. Let's grab some souvenirs and head home.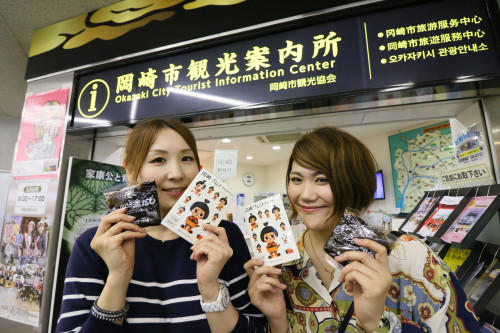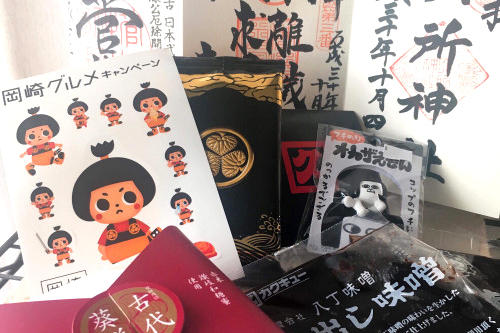 Learn All About the Tour
Learn about Okazaki's History—The Golden Course
For a group of three: ¥2,700
For a group of two: ¥3,700
For one person: ¥6,500
Preschoolers: Free of charge (under 5; will be charged if you require a seat)
The package includes:
taxi fee
Okazaki Castle Town Ieyasu Castle Coupon
Daijyu Temple Houbutsu Kan entrance fee
Okazaki Castle entrance fee
Ieyasu Ko "Aoi" special badge and hand wipes
Okazaki souvenir ¥300
MIkawa Bushino Yakata Ieyasu Kan Discount
Hacho Miso Akadashi Miso 100g (one package)
This day-trip is perfect for adults who want to use their time effectively and enjoy sightseeing at the same time. Autumn is the best time for this tour package, but it is available until March 31, 2019. So take your friends and family to have fun in Okazaki!
See the Sights and Eat an Amazing Lunch—The Gourmet Lunch Set
Price per person

Starting from:

Meitetsu Nagoya Station ¥2,529
Kanayama, Jingumae Station ¥2,480
Toyohashi Station ¥2,390
Ootagawa Station ¥2,830
Meitetsu Ichinomiya, Tsushima Station ¥3,170
Meitetsu Gifu, Inuyama Station ¥3,490
Tour Package includes:
Meitetsu Line Round-trip Discount Ticket from every station above to Higashi Okazaki Station
Lunch tickets (available for one restaurant you can choose from six)
Entrance discount ticket for Okazaki Castle, Mikawabushi-no-yakata Ieyasu-kan, and Great Ieyasu-ko "Aoi" Busho tai special performance
Voucher for Maruya Hacho-miso gold akadashi (100g) you can get at Meitetsu Higashi Okazaki Station North exit toursit information
※ Available from 9/15/18 to 12/26/18.
Did you like the tour?
Okazaki is a place with lots to do year-round. Okazaki Castle in spring, fireworks in summer, and now is the best time for beautiful autumn leaves! You should definitely come and visit Okazaki!
Photos provided by:
* CUCURU Editorial Department
* VISIT Aichi Prefecture
* Mafuyama Takehisa
* nagoya.m
Sponsored by 岡崎市・(株)観光販売システムズ