| Centrip Editorial Board
5 Mind-Blowing Fireworks Festivals in Chubu
Fireworks Festivals (花火大会/hanabi taikai) are must-see events during the summer! Put on a Yukata (浴衣 - a casual Japanese summer garment) and visit the food stand while you watch the fireworks in excitement.
Try a bit of Japanese and let out a big "SUGOI" (すごい - fantastic, wonderful) when the fireworks explode!
Centrip has selected 5 popular Fireworks Festivals in Central Japan. Pick the one you like!
1. Nagoya - Uminohi Nagoya port festival
The biggest fireworks festival in Nagoya!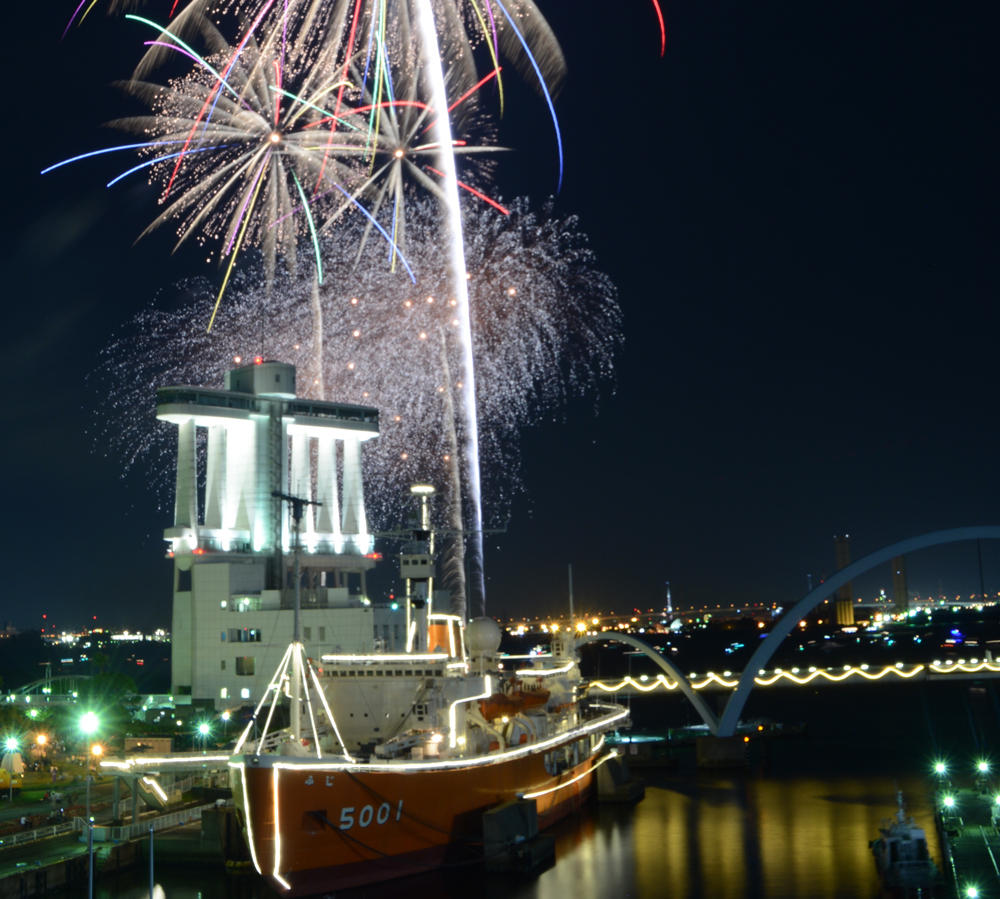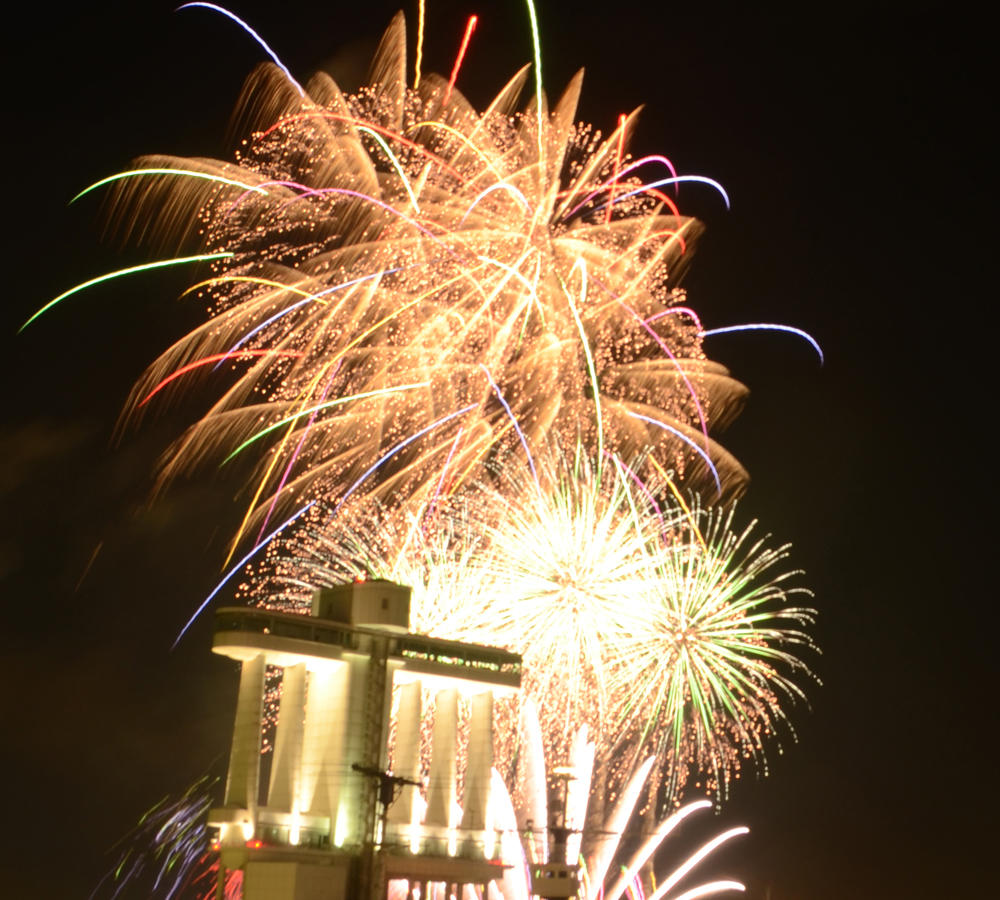 Nagoya Port Festival is the most famous summer fireworks festival in Nagoya!
Monday, July 15 is a national holiday, Uminohi (海の日 - Marine Day) in Japan. Activities begin at 11:30 at Nagoya Port, and include Taiko (太鼓 - Japanese drums), Dashi (山車 - colorfully decorated floats) and a dance parade. You will get a sense of the Japanese passion for summer festivals.
The highlight is the fireworks festival beginning at 7:30 pm. More than 3000 fireworks will light the sky over the ocean with the rhythm of the music. It is a visual an auditory feast attended by about 390,000 people.
Nagoya Port is easily accessible and can be reached within 30 minutes from Nagoya Station. It is a good choice for travelers who don't want to travel too far out of the way.
Location
Nagoya Port

Address
〒455-0033
1 Minatomachi, Minato-Ward, Nagoya-City, Aichi Prefecture, Japan
(All the Port of Nagoya Garden Pier Area)

Date
July 15, 2019 (Mon)

Time
11:30 am - 8:20 pm
Fireworks Festival: 7:30-8:22 pm

Phone number
052-654-7894
Directions
(Subway) Take the subway Meiko Line to Nagoya-ko station,5-minutes walk from Exit 3.
Official Website
Uminohi Nagoya Port Festival Website(Japanese only)
2. Mie, Kuwana Suigou fireworks festival
One of the 10 most popular firework festivals!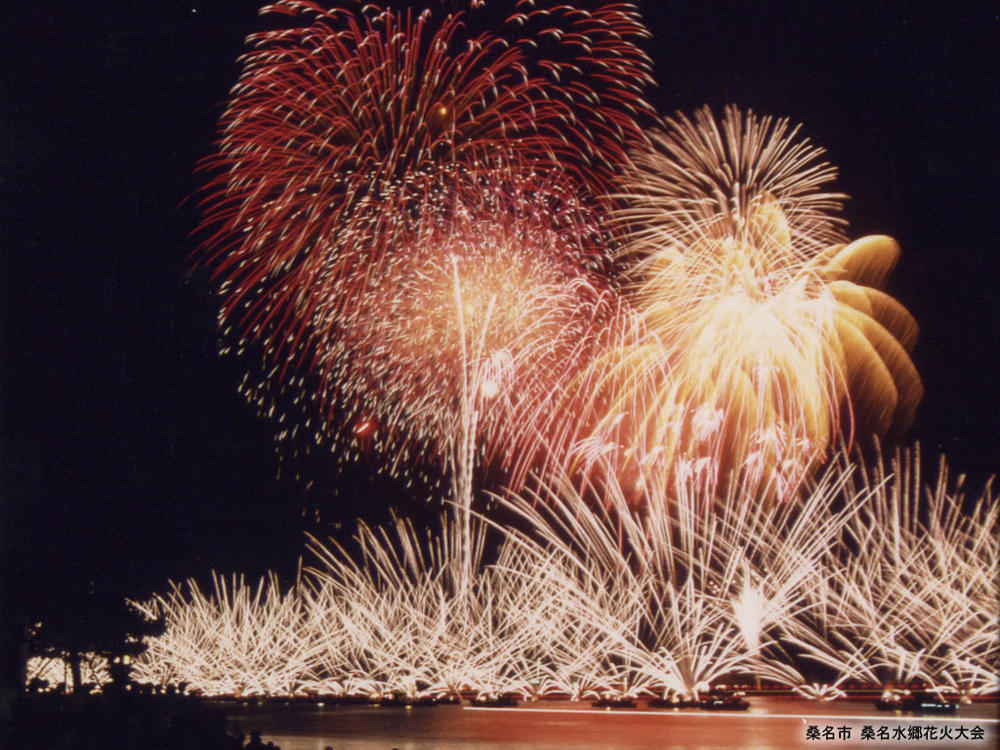 Are you curious about the top 10 firework festivals in Japan? Then come to the Kuwana Suigou Fireworks Festival in Mie Prefecture!
The Kuwana Suigo Fireworks Festival (桑名水郷花火大会 - Kuwana suigou hanabi taikai) with over 80-years history is ranked 10th in Japan's best fireworks festival rankings. Taking advantage of the river, 10,000 fireworks will be displayed in 1.5 hours on a small island in Ibi River (揖斐川 - Ibi gawa) without a break. The reflection of the fireworks on the river is a sight to behold.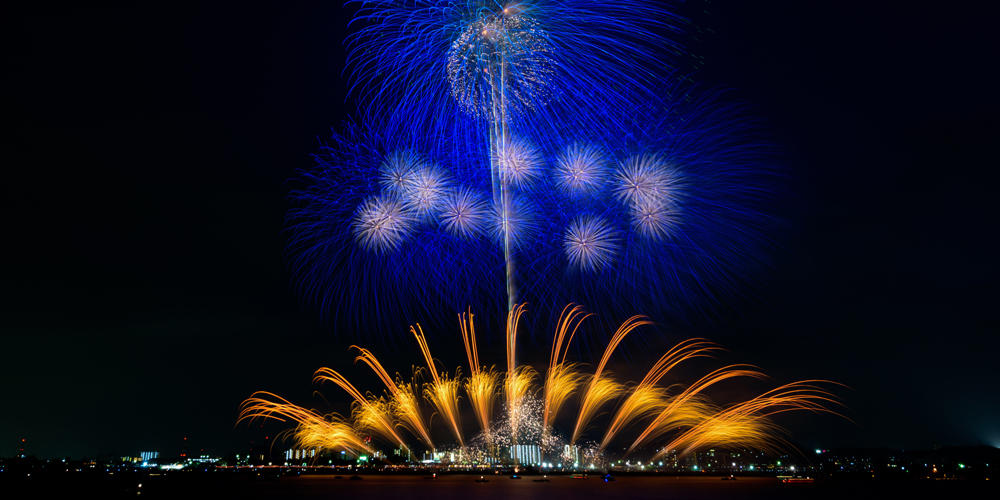 There are many types of fireworks used in Kuwana, even some super-large fireworks can be seen here, such as the Nishakudama(二尺玉), the largest firework in Central Japan area. The diameter when it explodes is roughly 480 meters, an amazing display to be sure!
| | |
| --- | --- |
| Location | Around the Ibi River in Kuwana |
| Address | Senbacho, Kuwana-shi, Mie-ken 511-0011 |
| Date | July 27, 2019 (Sat.) 7:30-9:00 pm |
| Phone number | 0594-41-2222 |
| Directions | (Kintetsu/JR) Take Kintetsu or JR at Nagoya Station to Kuwana Station (about 21 minutes), walk to the destination (about 18 minutes). |
| Official Website | Kuwana Suigou Fireworks Festival Website(Japanese) |
3. Toyota, Toyota Oiden Matsuri
The largest fireworks display in Central Japan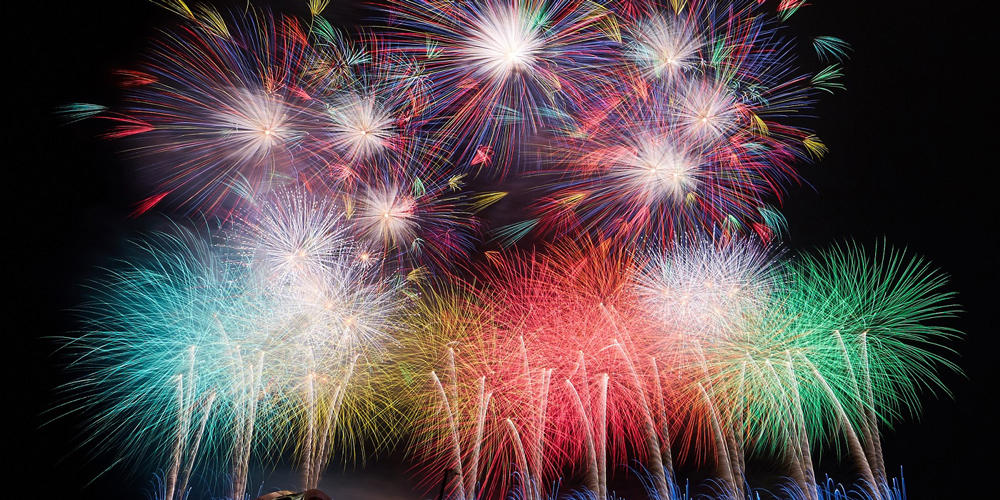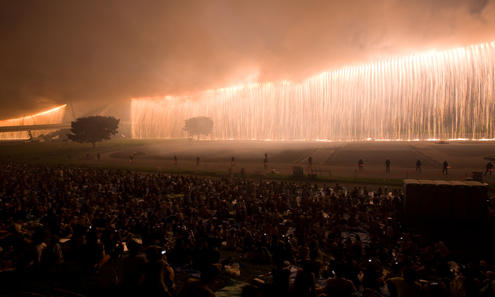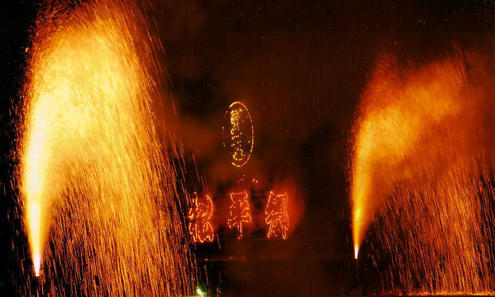 Come to Toyota for Central Japan's largest fireworks festival!
Fireworks show in Toyota is produced by well-known Japanese fireworks masters. It has been listed in the top 10 Japanese fireworks festivals recommended by fireworks masters. Fireworks such as Tezutsu Hanabi(手筒花火), a firework fired by hand; Niagara Falls, a wall of falling stars made look like a waterfall; 13,000 fireworks bloom with the rhythm of the music. Past observers have said "It's like a fairy tale", and "It's completely different from others". No matter how crowded the festival is, it's still worth watching.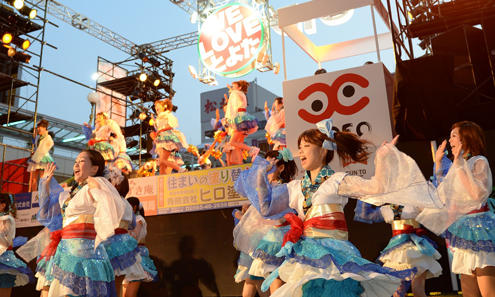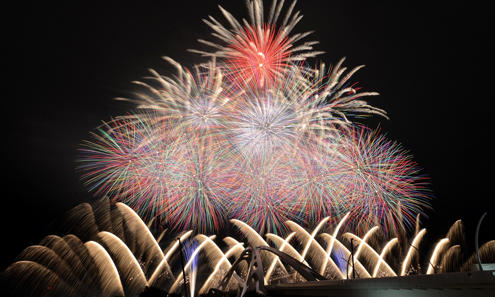 In addition to the fireworks, a dance parade is also held.
| | |
| --- | --- |
| Location | 【(Oiden Final) At the east side of Meitetsu Toyota station (Fireworks Festival) Yahagi River (矢作川/yahagi gawa), around Shirahama Park (白浜公園/shirahama kouen). |
| Address | 3-60 Nishimachi, Toyota-shi 470-0025 |
| Date | Oiden Final July 27 (Sat.) 5:00-8:30 pm Fireworks Festival July 28 (Sun.) 7:10-9:00 pm |
| Phone number | 0565-34-6642 |
| Directions | (Train) Take subway Higashiyama Line from Nagoya station to Fushimi station, transfer to subway Tsurumai Line (connected directly to Meitetsu, no need to change) to Toyota station (about 1 hour). A 10-minute walk from the station. |
| Official Website | Toyota OIDEN Maturi |
4. Aichi, Okazaki fireworks festivals
Edo period fireworks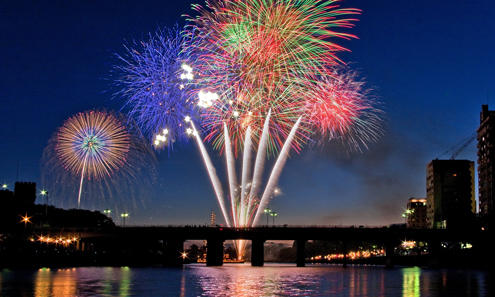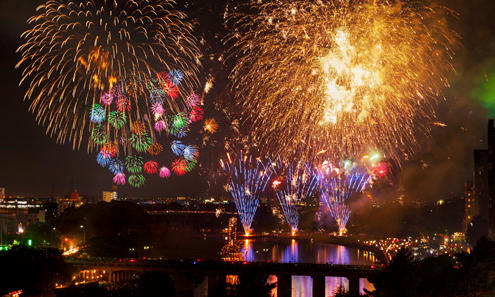 Although there are fireworks festivals all over Japan, if you want to see traditional fireworks from the Edo period, then come to Okazaki!
Okazaki City was the birthplace of Tokugawa Ieyasu, a general of the Edo period. At that time, the Tokugawa family had control of gunpowder manufacturing technology and developed Mikawa Fireworks(三河花火/Mikawa hanabi). Because gunpowder production was limited to modern-day Okazaki it is still a place famous for fireworks production.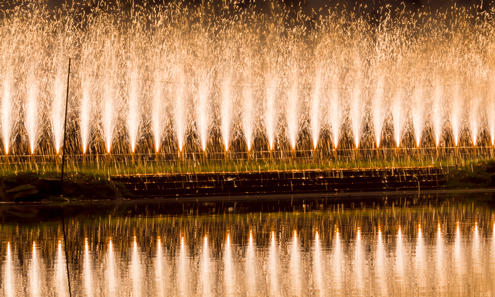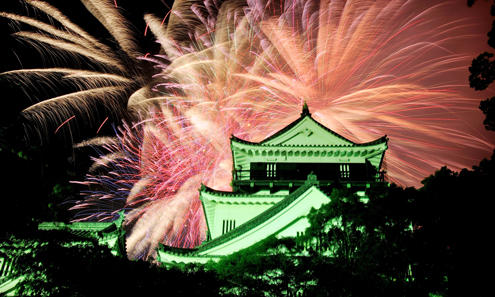 The greatest of Mikawa fireworks are the Goldfish fireworks(金魚花火/kingyo hanabi)! The goldfish fireworks are set on the water, and the three-color fireworks move over the water giving the appearance of swimming goldfish. Others like Silver Falls, Oonoshi spray fireworks into the sky with a large tube. During the 2-hours fireworks festival, you won't want to miss a second.
If you leave too late the place will be packed with people! If you want to get out on time try leaving before the show finishes.
| | |
| --- | --- |
| Location | Yahagi River/Oto River, Okazaki-shi, Aichi |
| Address | Itayamachi, Okazaki Shi, Aichi Ken, 444-0053 |
| Date | August 3, 2019 (Sat.) 6:50-9:00 pm |
| Phone number | 0564-64-1637(excepted on Wednesday) |
| Directions | (Train) Take the Meitetsu Nagoya Main Line at Nagoya station and get off at the Okazaki station (about 30 minutes). Then walk 10 minutes. |
| Official Website | Aichi Okazaki Travel Information Official Website(Japanese) |
5. Nagano, Suwa-ko matsuri
Japan's largest amount of fireworks!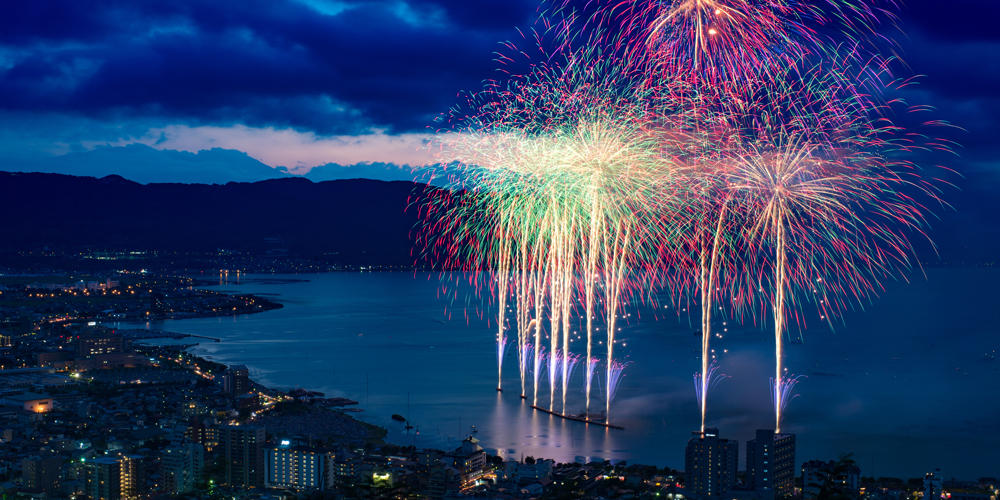 With over 40,000 fireworks this festival has the most of any other in Japan!
Suwa-ko (諏訪湖) fireworks were originally held after the war in 1949, aiming to give the public hope for the future. With the serene and vast Suwa Lake as the stage, 40,000 fireworks go off in sequence along with the music. Thanks to the mountains around Suwa lake, the echos of the fireworks are amplified making the fireworks show even more stupendous.
The must-see displays are the Kiss of Fire, continuous fireworks on the water, and the 2km Niagara Falls fireworks.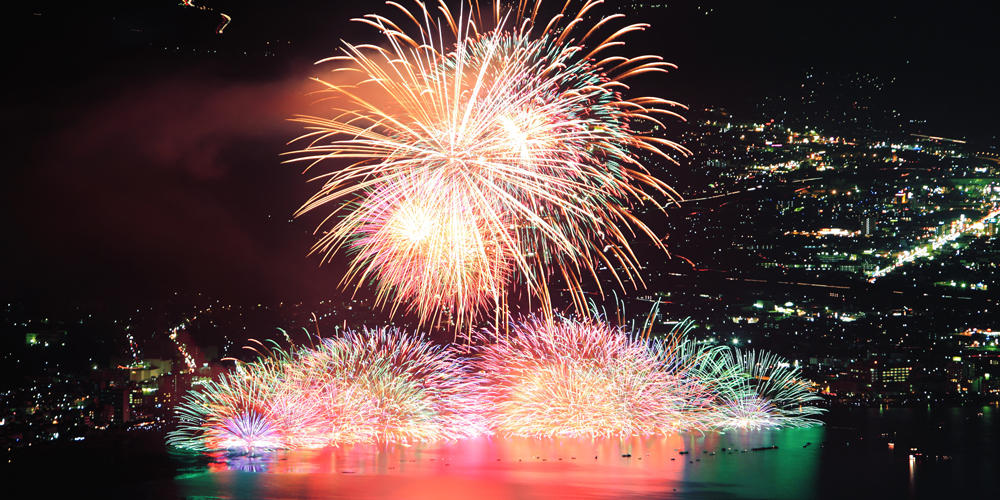 The Suwa Lake firework festival attracts 500,000 people every year. Many people come from Tokyo and Nagoya. During the day of the festival, it is hard to book a hotel near Suwa Lake. If you want to stay there for one night, it may be better to find a hotel in another area.
| | |
| --- | --- |
| Location | Suwa Lakeside Park, Suwa-shi |
| Address | 2-1 Kogandori, Suwa, Nagano 392-0027 |
| Date | August 15, 2019 (Thu.) 7:00pm- |
| Phone number | 0266-52-4141 |
| Directions | (Train) Take JR Wide View Shinano from Nagoya Station to Shiojiri (塩尻) station, transfer to JR Azusa to Kamisuwa (上諏訪) station (about 2 hours and 35 minutes). Then walk 10-minutes. |
| Official Website | Suwa-ko Matsuri Fireworks Festival Official Website(Japanese) |
Wrap-up
that all Japanese fireworks, no matter how large or small, can give you an unforgettable experience. After all, the fun of Japanese fireworks festivals is not just fireworks, but also the variety of vendors and the summer festival culture. Let's experience the exciting Japanese summer fireworks!