| Centrip Editorial Board
Ise Shima Transportation: Centrip Japan's Complete Guide to Ise Shima
Transportation Advice for Ise Shima
Trains and Buses to Ise, Futami, and Toba
The best way to get around when sightseeing in Ise is on foot. Take a train as close to your destination as possible and walk from there. Toba has a lot of tourist spots near the station. Take the Kintetsu line to Toba Station and you will be within walking distance of lots of interesting places. To Ise and Toba, taking the Kintetsu line from Nagoya or Osaka is the fastest and easiest transit option. From Chubu Centrair International Airport, take the ferry to Tsu, and head to Ise and Toba using a highway bus.
Taking a Boat to the Islands
Toba has four remote islands: Toshijima, Kamishima, Sugashima, and Sakatejima. All of them are popular travel destinations with lots of tourist spots and accommodations. Since ships depart for each island from Sadahama and Toba Marine Terminal, which is within walking distance from Kintetsu Toba Station, it is easy to get off the train and get on the ship. Each island has its own attractions, and you are sure to have a fantastic experience.
Taxi to Shima
You can get to Kintetsu Kashikojima Station by train, but since a lot of tourist spots in Shima are kind of remote, using a car is recommended. However, the roads are narrow and a little confusing, so taking a taxi is a good idea. Several tourist taxi services offered by Mie Kotsu Tourist Taxi are available such as the Misakimeguri-to-tenbo (cape and observatory) Course and Yumekaido (dreamy sea street) Course.
Wi-Fi and What to Wear
Although the climate of Ise Shima is relatively warm, strong winds blow in from the ocean during the autumn and winter. Snow here is rare, but be prepared for cold weather. On the other hand, summer is boiling hot here, so be careful of getting dehydrated. Since the Ise Shima Summit, free Wi-Fi in five languages (Japanese, English, Traditional Chinese, Simplified Chinese, Korean) has been available in major tourist areas in Ise. TOBA FREE Wi-Fi is available in the area surrounding Toba Station.
Transportation from Major Cities
To Ise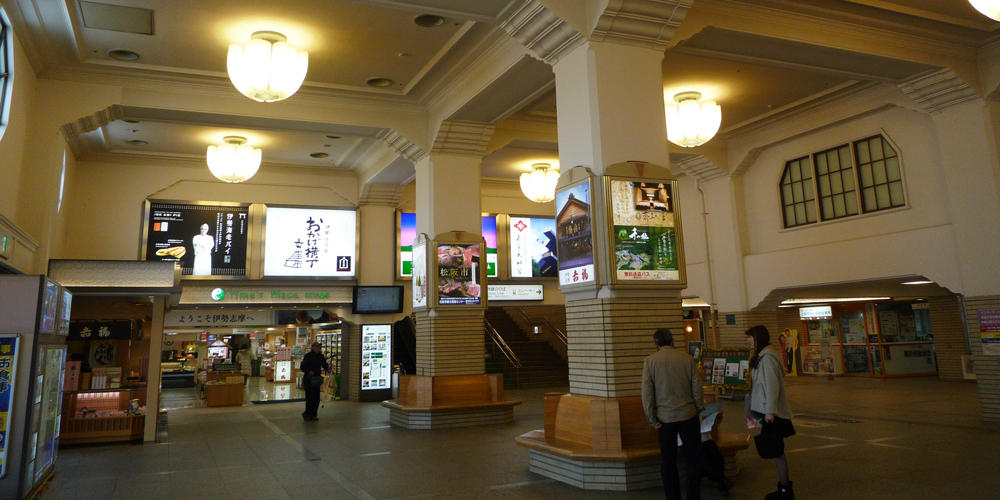 Information: Train station Ise-shi Station (M73): Nearest station to Ise Shrine, Geku Ujiyamada Station (M74): Within walking distance to Ise Jingu Shrine, Geku. This station has a nostalgic atmosphere and has a shopping street close by. Isuzukawa Station (M75): Nearest station to Ise Jingu Shrine, Naiku, Oharai-cho, and Okage Yokocho etc.
From Nagoya/Chubu Centrair International Airport by train:
Take Meitetsu Chubu Centrair International Airport (TA24) to Meitetsu Nagoya (NH36) Then Kintetsu Nagoya (E01) to Ise-shi (M73)/Uji-yamada (M74)/Isuzugawa (M75)
90 minutes from Nagoya
130 minutes from Chubu Centrair International Airport
From Chubu Centrair International Airport by ferry and bus:
Take the High-Speed Boat • Tsu Airport Line from Chubu Centrair International Airport to Tsu Nagisamachi Then take the Mie Express Bus to Ise
Takes about 2 hours
From Osaka by train:
Take the Kintestu from Osaka Namba (A01) to Ise-shi (M73)/Uji-yamada (M74)/Isuzugawa (M75)
Takes about 1 hour 45 minutes
From the Central Ise to Futami:
Take the JR Sangu Line bound for Toba from Ise-shi (M73) to Futamiura
Takes about 6 minutes
To Toba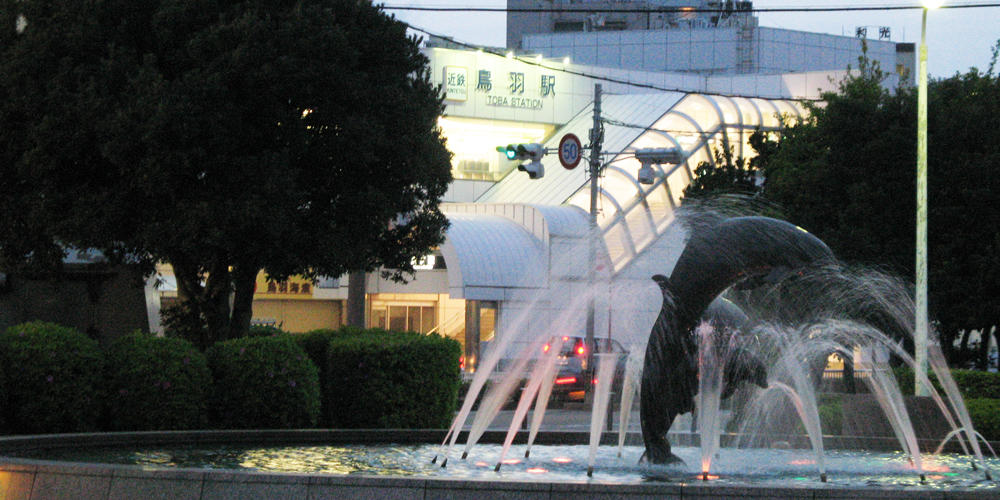 From Nagoya/Chubu Centrair International Airport by train:
Take Meitetsu Chubu Centrair International Airport (TA24) to Meitetsu Nagoya (NH36) Then Kintetsu Nagoya (E01) to Toba (M78)
1 hour 35 minutes from Nagoya
2 hours 20 minutes from Chubu Centrair International Airport
From Chubu Centrair International Airport by ferry and bus:
Take the High-Speed Boat • Tsu Airport Line from Chubu Centrair International Airport to Tsu Nagisamachi Then take the Mie Express Bus to Toba
Takes about 2 hours 30 minutes
From Osaka by train:
Take the Kintestu from Osaka Namba (A01) to Toba (M78)
Takes about 1 hour 55 minutes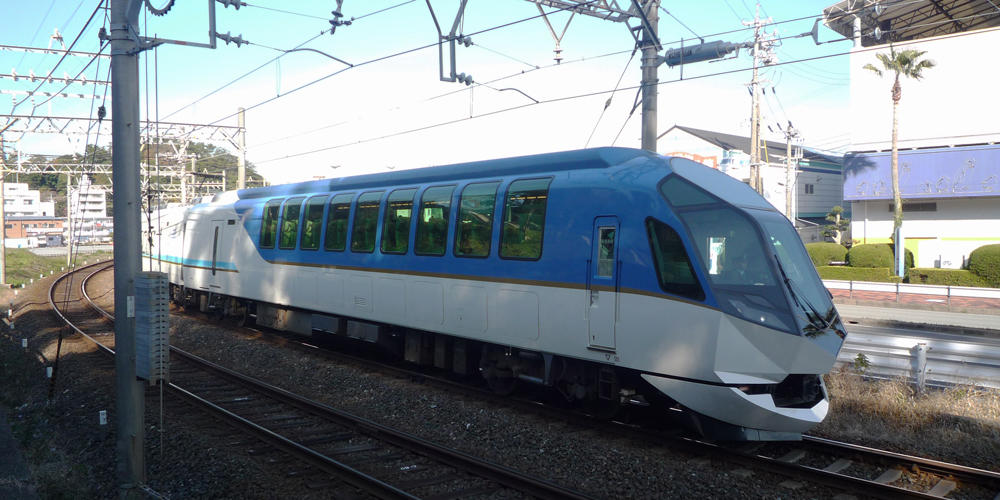 From Nagoya/Chubu Centrair International Airport by train:
Take Meitetsu Chubu Centrair International Airport (TA24) to Meitetsu Nagoya (NH36) Then Kintetsu Nagoya (E01) to Toba (M78) and continue on to Kashikojima (M93)
2 hour 10 minutes from Nagoya
2 hours 40 minutes from Chubu Centrair International Airport
From Chubu Centrair International Airport by ferry and bus:
Take the High-Speed Boat • Tsu Airport Line from Chubu Centrair International Airport to Tsu Nagisamachi Then take the Mie Express Bus to Toba and continue on to Kashikojima (M93)
Takes about 2 hours 30 minutes
From Osaka by train:
Take the Kintestu from Osaka Namba (A01) to Toba (M78) and continue on to Kashikojima (M93)
Takes about 2 hour 40 minutes