| Centrip Editorial Board
All Around Ise Shima : Centrip Japan's Complete Guide to Ise Shima
Ise Shima area has various things to enjoy—strolling around town exploring the history of Ise Futami, experiencing the coastal culture of remote islands in Toba, and enjoying the resort and hands-on activities in Shima. Find travel activities that suit your interests.
Ise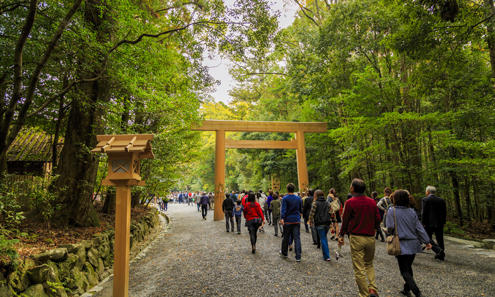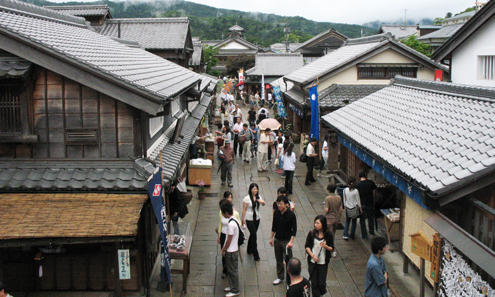 In Ise, you can explore the city and its quaint landscapes and atmosphere. Ise Shrine, a center for Japan's Shinto religion, consists of 125 shrines. Among them, Naiku and Geku are most famous. If you are visiting both Naiku and Geku, you should first cleanse yourself at Futami Okitama Shrine and visit Geku before entering Naiku. Oharai and Okage Yokocho that boasts both classic and new Japanese landscapes are always crowded with loads of people. There are plenty of snacks to eat while you stroll through town.
Futami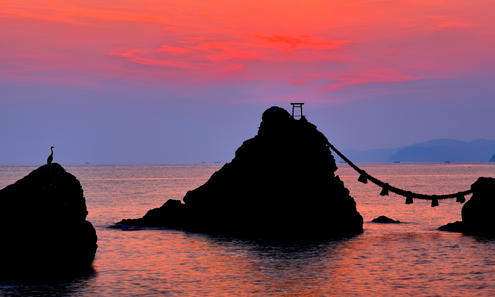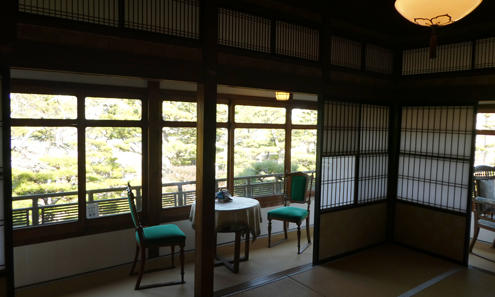 Futami Okitama Shrine is a must-see. There are rocks called Meoto-Iwa [married couple rocks] where two rocks poke out from the sea. Ryokan [Japanese inns] Street which has old wooden buildings is another great place to visit. Hinjitsu-kan, a historic Japanese inn, is recognized as an important cultural asset and stands as it was during the Meiji Period. Ise Sea Paradise is popular for seeing rare sea animals such as otters, sea lions, and walruses. You can even try ninja cosplay in the Ise Azuchi Momoyama Castle Town!
Toba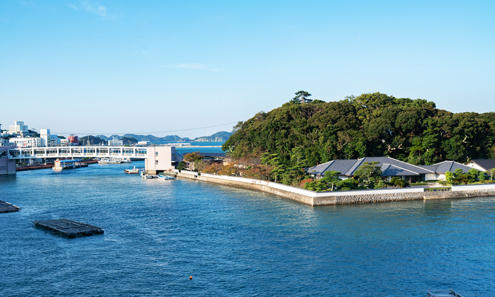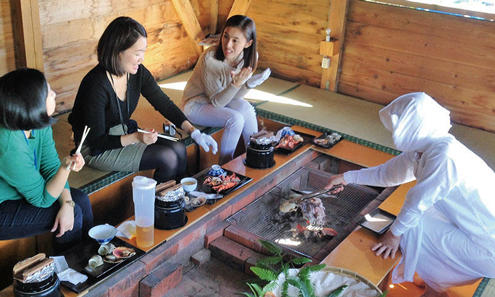 Toba has many classic inns and hotels, and you can really enjoy the culture and food on the coast. Mikimoto Pearl Island is famous for being the world's first place to accomplish pearl cultivation. The area also offers a unique experience—you can chat and eat with female ama divers at the ama lodge! Some of the old fishing villages in this area still remain. There is an island called Dolphin Island where the entire island is just for entertainment. Don't miss your chance to enjoy the atmosphere found only on these remote islands. If you are a fan of aquariums, the Toba Aquarium boasts the largest number of species in Japan.
Shima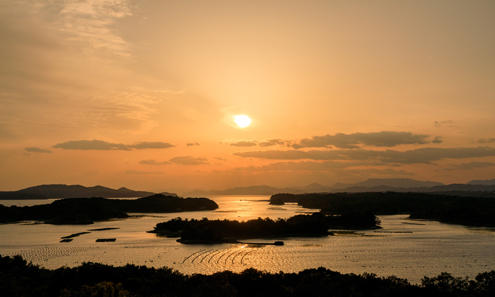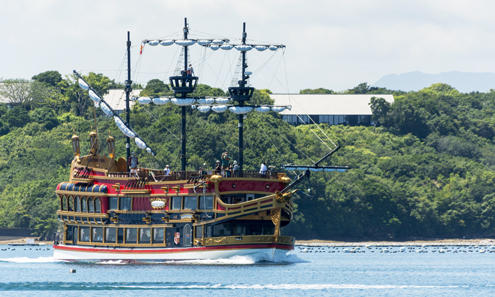 Shima is a famous resort area by Ago Bay—a ria coast. The view from the coast and the sunset from Yokoyama Observatory is amazing. Take a cruise from Kashikojima, one of the venues for the Ise Shima Summit, for some fun. Shima has many leisure facilities as well as theme parks such as Shima Marine Land and Shima Spain Village. Hands-on activities such as barbecues, sea kayaking, crab fishing, pearl accessory making at NEMU RESORT are popular with many visitors.