| Centrip Editorial Board
How to enjoy Osu: Centrip Japan's Complete Guide to Osu
Osu is a city where the cultures of various cities such as Asakusa, Ueno, Nakano, Shimokitazawa and Akihabara in Tokyo are mixed all together. Osu is small but has everything, it is a great place to walk around during your trip. Anybody can enjoy Osu. You can find your own way to enjoy it.
Enjoy Japanese culture at anime goods shops and maid cafes!
Make sure to check out anime and manga shops such as "Mandarake"! Some buildings consist of only these shops, so make sure you have enough time to look around. If you get tired from shopping, you may want to take a break at a Maid Cafe, where you can even change yourself into a maid, or at the Gundam bar, or at the ONE PIECE cafe. Marking memories of your trip at the Gatcha specialty shop or Purikura (Photobooth for printing out stickers) is also recommended.
Explore historical spots in a temple town, Osu,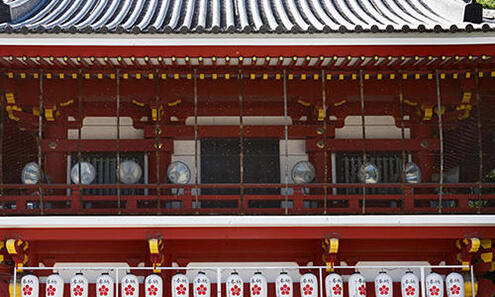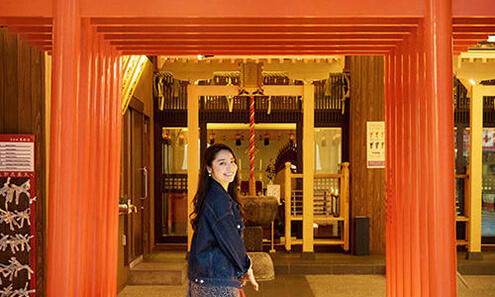 More than 400 years ago Osu Kannon was relocated to its current spot from a prior location, around the same time Nagoya Castle was completed. Since then it has flourished as a temple town. There are many temples and shrines which encompass the events of the warlords from the Warring States, you should definitely visit the historical spots here. Just walk the street and you will see many buildings and landscapes with a Japanese vibe, do not miss out a chance to take photogenic pictures!
Snacking on local foods and sweets while walking is recommended! You can find food from all over the world!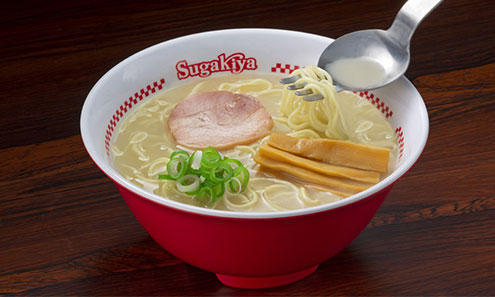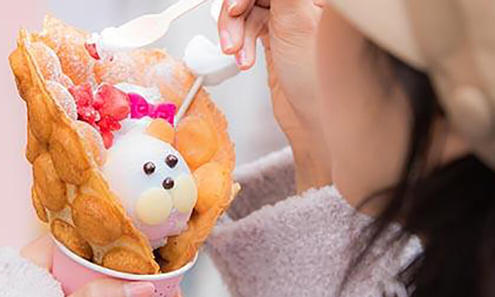 There are many food shops, including old-fashioned Nagoya gourmet and newly-made sweets shops in Osu, so snacking while walking on the street is a must-do! Also, Osu has so many different cuisines of the world, it is said that you can food-travel in Osu. You will enjoy the dishes starting from Taiwanese cuisine arranged in Nagoya style, to Korean, Chinese, Turkish, Vietnamese, Indian, Nepal, Sicilian, Indonesian cuisines, and the world's best pizza restaurant among others. Taste and compare the differences!
Check out the latest appliances alongside retro ones, just looking can be fun in and of itself
Osu once flourished as an electronics district similar to Akihabara in Tokyo. Pay a visit to the Ameyoko Buildings, which retains a sense of that time. There are three different Ameyoko buildings, and each of them has a number of specialized stores for electronic parts, audio devices, personal computers, cameras, etc. even now. There are shops that sell retro electric appliances and the latest electric appliances, and some junk products (broken items), so please take a look around and observe the transitions in Japanese manufacturing!
Visit a mecca of fashion from kimono to cosplay!
As Japanese of all ages visit Osu, there is a wide range of fashion related shops. You can buy reasonably priced Japanese kimonos at second-hand kimono shops. Aside from various specialty shops, there are shops for cosplay, military outfits, and imported items, displaying the uniqueness of each shop. Try and find your favorite, among clothes for everyday use or stage/event costumes!
Take time to join a cosplay even or to go to an antique market!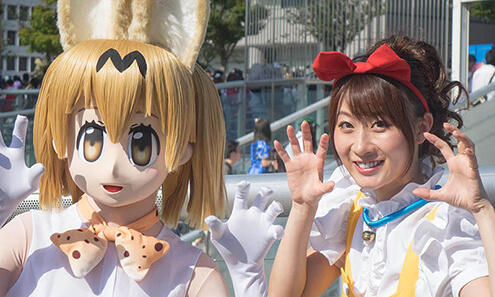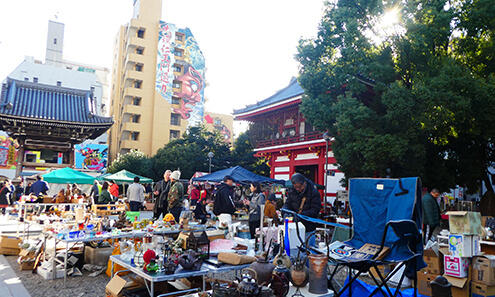 In Osu, many bustling events are held every year. Notably, the "Osu Cosplay Parade", which is held once a year, where cosplayers from around the world get together. The antique market and festivals are also lively and you can experience Japanese atmosphere.
Sunday in early August
Osu cosplay parade (Entire Osu shopping district)
Anime cosplayers from all over the world march in the procession.
The 18th and 28th of every month
Osu antique market (Osu Kannon)
Antiques from pottery to kimonos and toys are laid out. Sometimes items of high value and historical ones are sold.
・Free Amazake (sweet fermented rice drinks) (Osu Kannon)
The first 200 people recieve free Amazake.
The 28th of every month
Mochitsuki (Manmatsu-ji Temple)
A rice bowl called "Surrogate" is served from 6 pm
Myoon-san Day (Daiko-in)
At the the festival there are many stalls, etc., and it is said that women's wishes can be fulfilled.
Osu · travel tips
Complecated locations
Osu contains various aspects from history to subculture, but the areas are not precisely separated into those categories: for example, there is an old-fashioned store next to a multinational restaurant, or a maid's cafe and an Italian restaurant on the same floor. Temples and shrines are also thrown in the mix. Walking around the town while browsing various things is great, but if you want to use your time efficiently, go to the ones that interest you most. Even Japanese people get lost sometimes.
Wi-Fi
NAGOYA Free Wi-Fi is available in around 100 stores, and OSU WIFI is available for most of the places at Osu Shopping Street.