| Centrip Editorial Board
More Than Just a Castle: Nagoya Castle Half-day Tour
Nagoya Castle (名古屋城/Nagoya-jo) is an absolute must-see spot in Nagoya, and there are also various points around it waiting for us! You can visit the area surrounding Nagoya Castle with only one subway ticket!
Join Centrip for the Nagoya Castle half-day tour. Check it out and find what interests you!
Still, don't know how to enjoy Nagoya Castle? Check this out:
Sights around Nagoya Castle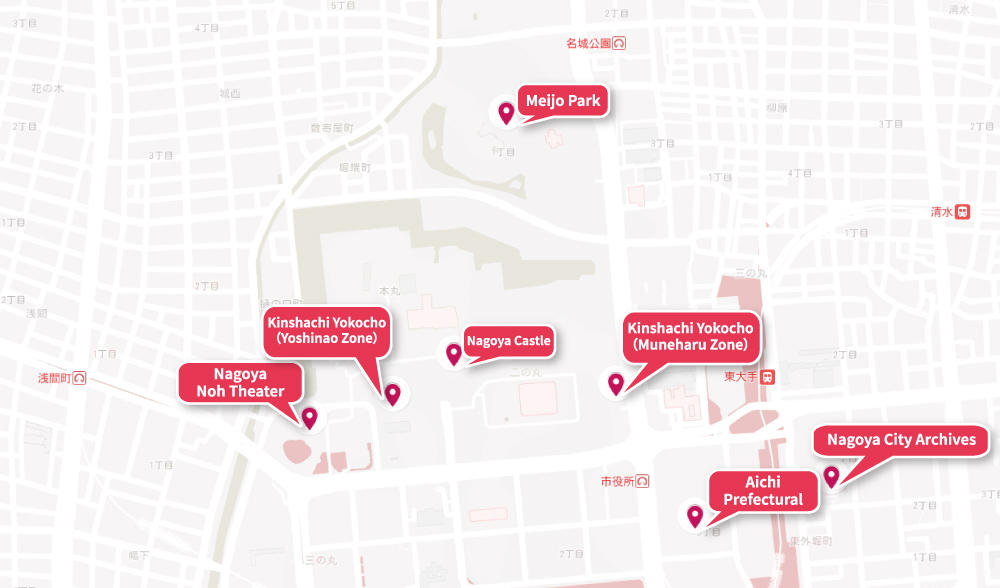 Today we will introduce you the cuisine street, Kinshachi Yokocho (金シャチ横丁), Meijo Park (名城公園/Meijo-koen), a traditional Noh Theater (能楽堂/Nohgaku-do), the uniquely Nagoyan Aichi Prefectural Office (愛知県庁/Aichi-kencho), and the Nagoya City Archives (名古屋市市政資料館/Nagoya-shi shisei shiryōkan). According to the map, we can see each location is close to the others.
Kinshachi Yokocho: a foodie's heaven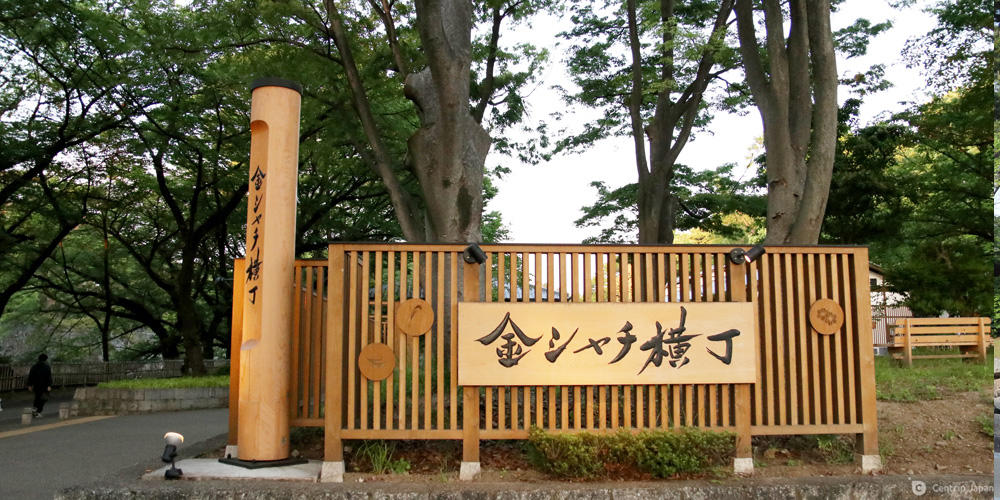 Kinshachi Yokocho is a cuisine street, near the entrance of Nagoya Castle, and is divided into 2 areas: Yoshinao Zone (義直ゾーン) and Muneharu Zone (宗春ゾーン).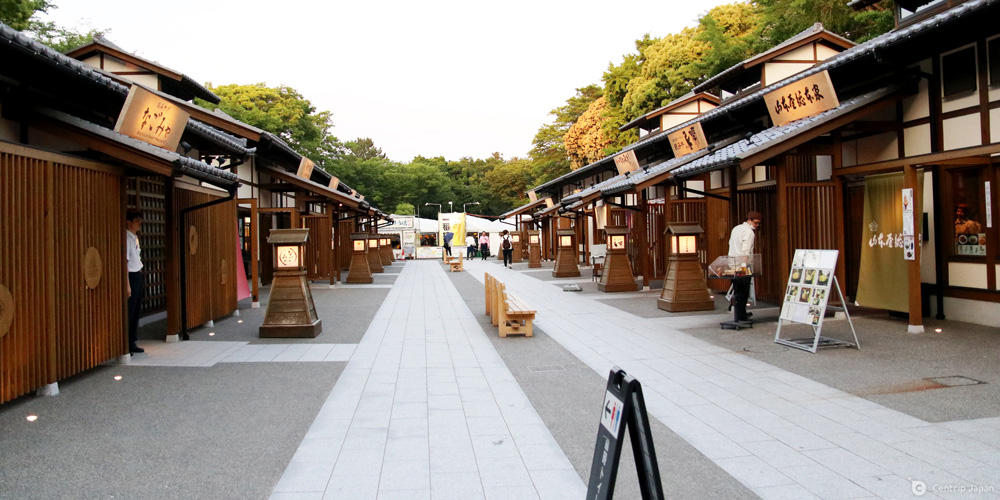 Most of the restaurants in Yoshinao Zone are famous historical brands supplying Nagoyan traditional cuisines such as Misokatsu (味噌カツ - pork cutlet with thick miso sauce) and Hitsumabushi (ひつまぶし - grilled eel on rice). If you want to enjoy the authentic and traditional tastes of Nagoya, come to Yoshinao Zone!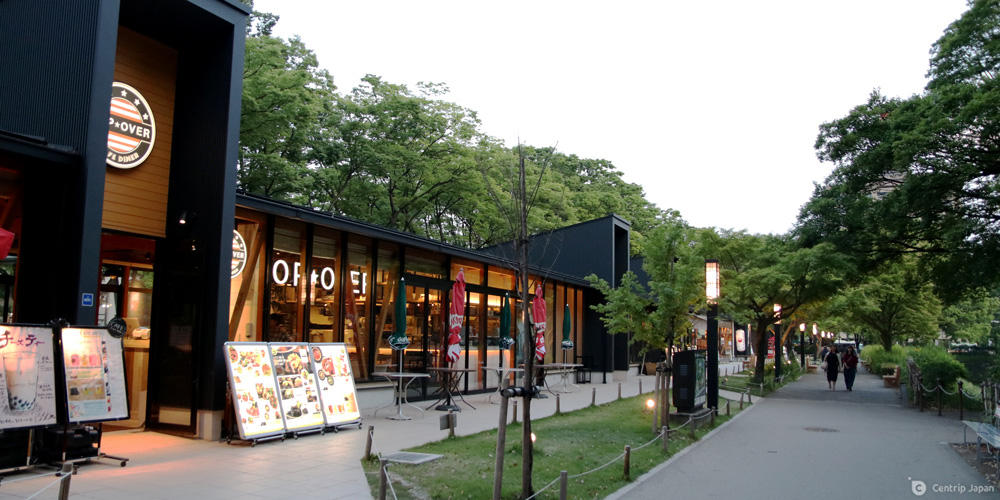 In Muneharu Zone, there are more innovative and original Nagoyan dishes such as Ankake spaghetti(あんかけスパゲッティ - spaghetti with a starchy sauce). Muneharu Zone is a nice place for enjoying modern Nagoyan tastes.
Meijo Park: a break from the hubbub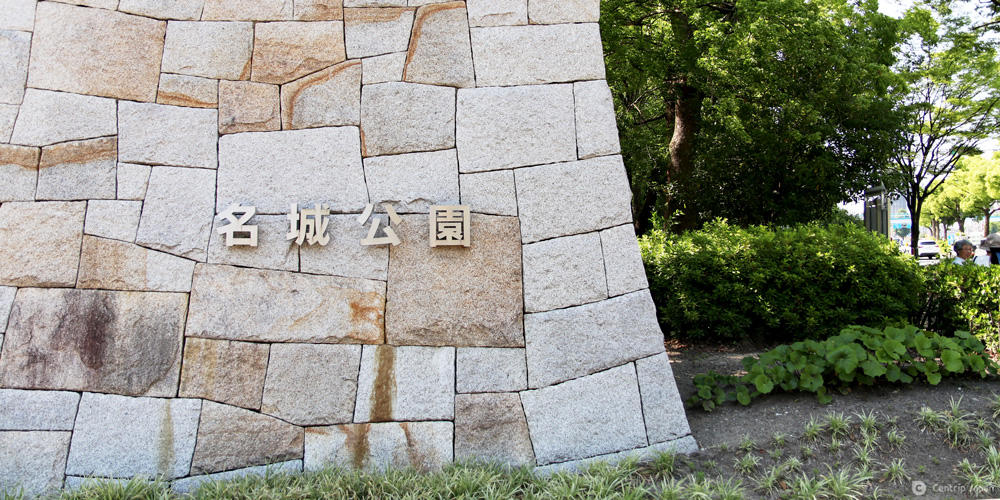 Meijo Park is an urban park covering an area of about 80 hectares, centered on Nagoya Castle. It is a forest within the city of Nagoya. Many people like to come for a walk or picnic. It is a good place to go whether on a family trip or a date.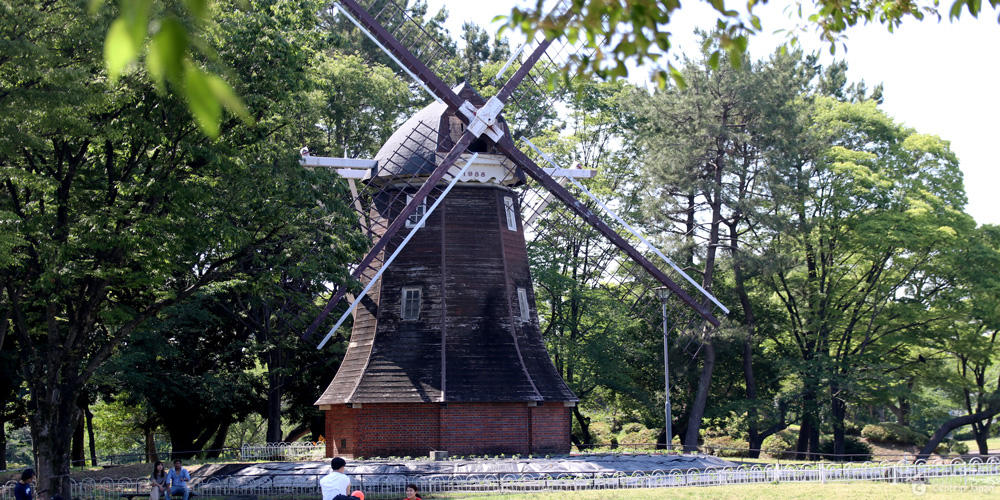 The Dutch windmill is a romantic place to take wedding photos.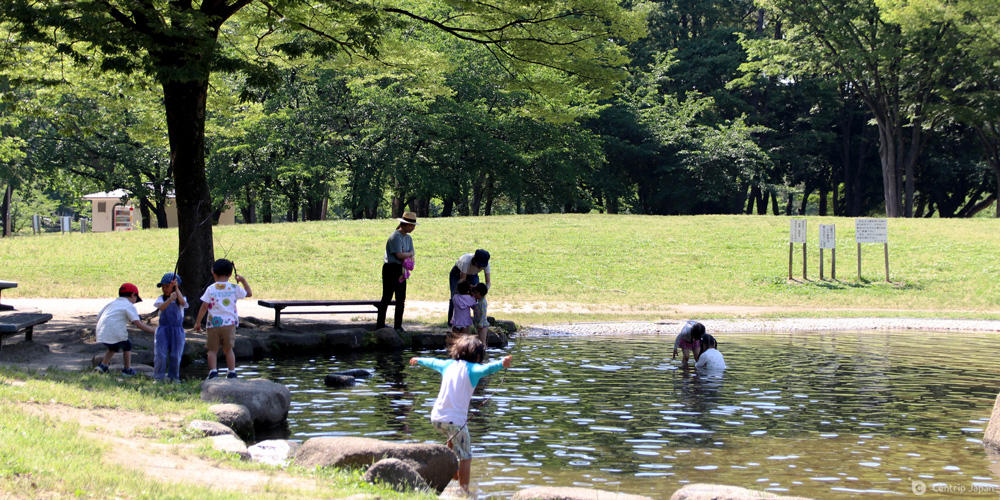 Children can enjoy themselves here, as well as find many new friends.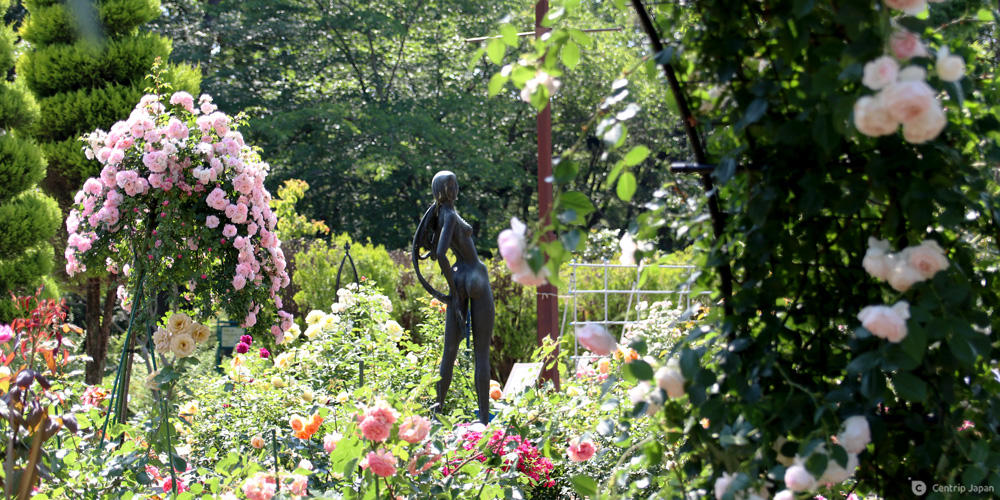 FLOWER PLAZA is full of wonderful floral scents.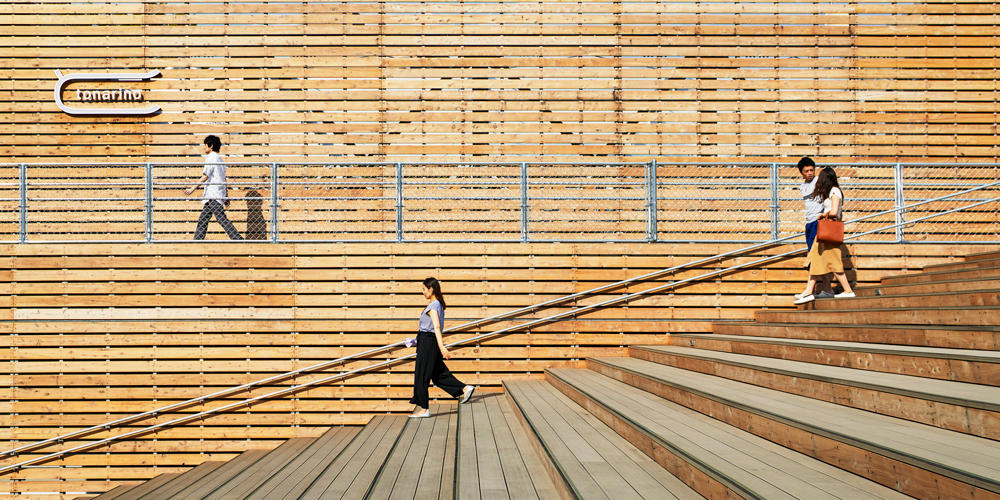 At the entrance to the park, there is a trendy leisure facility called Tonarino. Tonarino (となりの) is a Japanese word that means beside or nearby. There is a shower room and a dressing room here. After an intense exercise in Meijo Park, you can take a shower and change your clothes! So you can enjoy playing sports.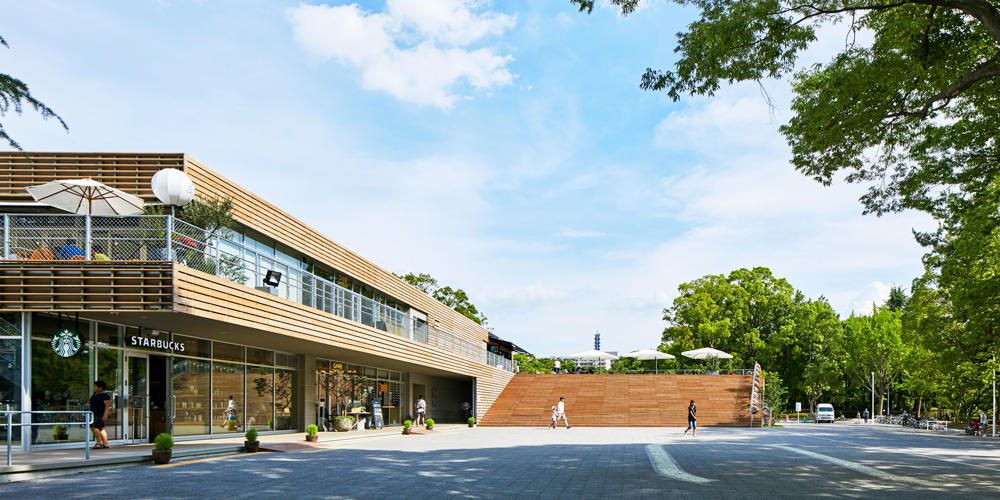 There are also many cafes, restaurants, sporting goods shops and more. After washing away your exhaustion, treat yourself to delicious food!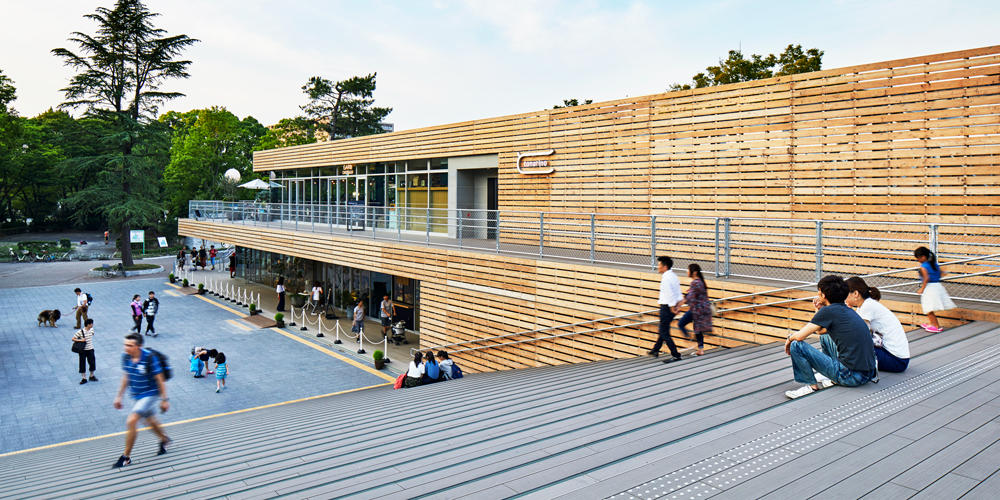 In the open area nearby, there are many markets, such as the student creative markets, which are held periodically.

Nagoya Noh Theater: Japanese traditional theater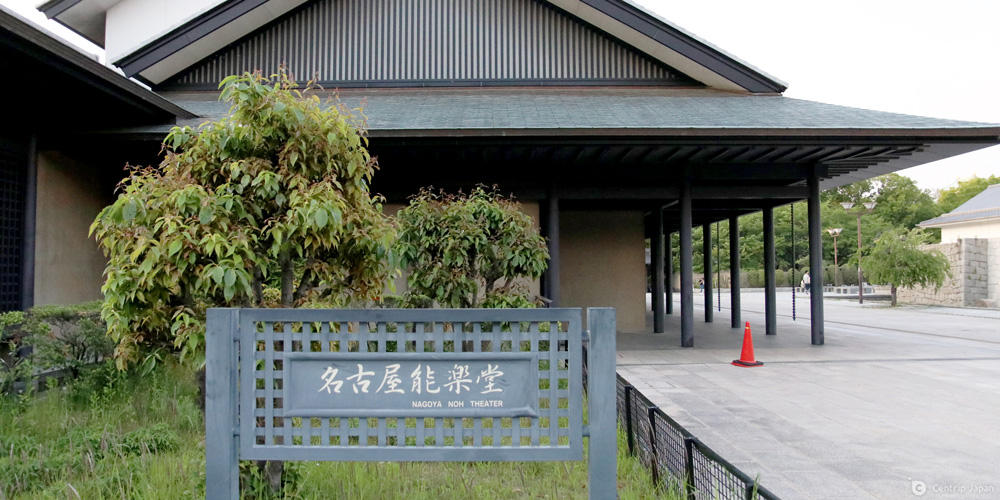 Noh is the oldest theatrical art still performed regularly today. A Noh program includes Noh plays and comedic kyōgen plays (狂言). The Nagoya Noh Theater has a cypress stage where you can watch plays from a short distance. The Noh plays are held regularly here.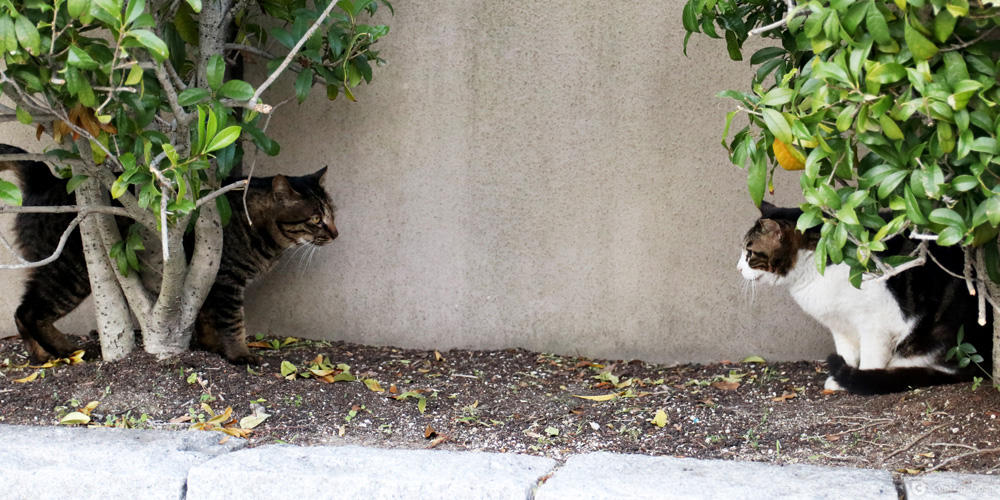 Here two cats can be seen rehearsing for the theater.
Aichi Prefectural Office: Japanese-Western Eclectic Architecture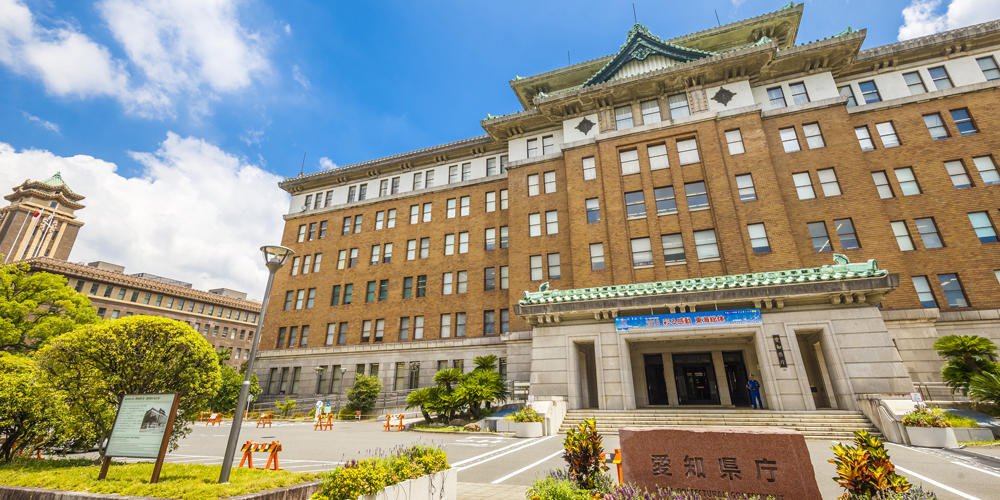 Built as a project to commemorate the enthronement of the Showa Emperor (昭和天皇/Showa Tenno) in 1938. It is an example of Japanese-Western Eclectic Architecture (和洋折衷建築/Wayou secchu kenchi) and opens to the public during weekdays. Since it is only open to groups with at least 5 members, if you are interested, get your family and friends to go with you!
Nagoya City Archives: an important national cultural property and film site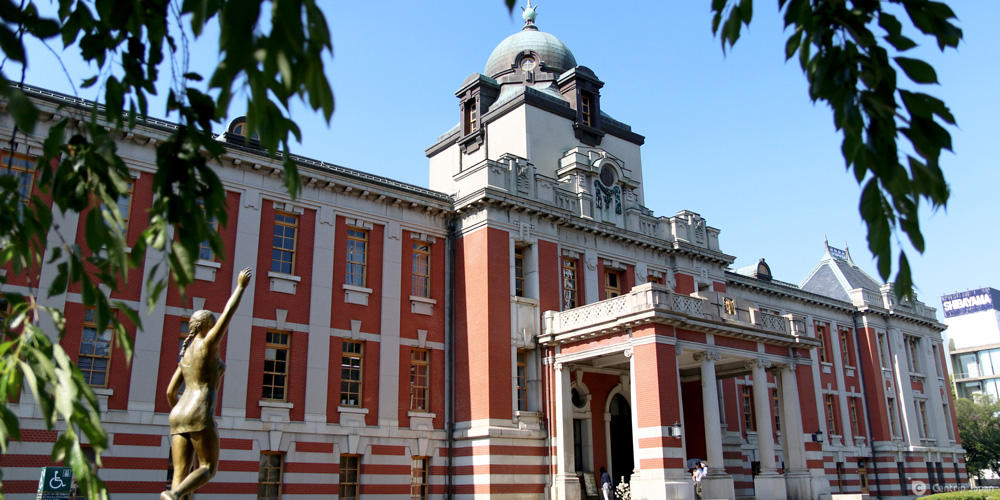 Nagoya City Archives was constructed in the Taishō era (大正時代/taisho-jidai), about 100 years ago. At the beginning, It was the Nagoya Court of Appeals building (名古屋控訴院地方裁判所区裁判所庁舎/kyuu nagoya kousoinn chihou saibansho kusaibansha), and is now designated as an important cultural property.
The interior is decorated in the western style. All the furnishings in the conference room recreate the old appearance, from woven carpets, chandeliers and curtains, to wallpapers, desks, and chairs. In addition, the stained glass of the central staircase is also a must-see spot. Many movies, Japanese TV dramas, and photographs were taken here.
There are a lot of administrative records and other documents relating to Nagoya stored here. If you are interested in the history of Nagoya or the development of Japanese law (日本法/Nihon hou), you must not miss this spot!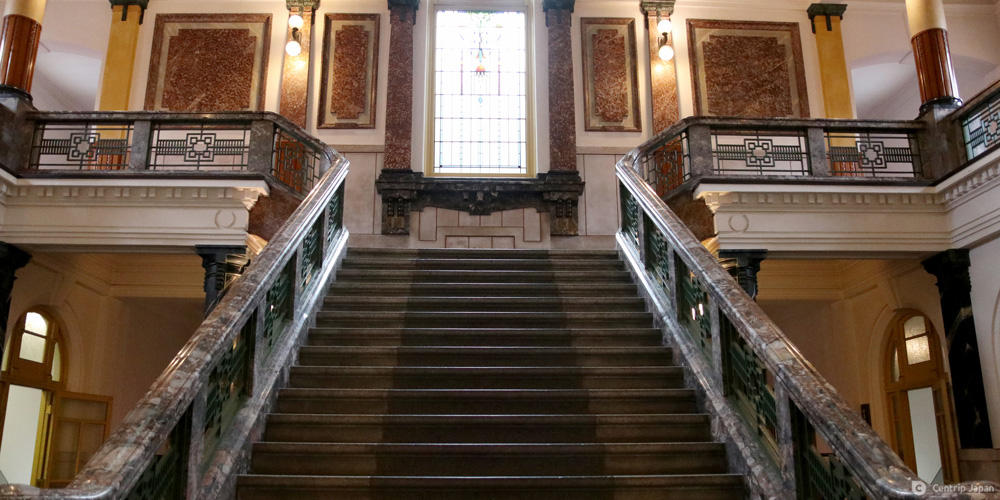 At the entrance, there are brochures in Chinese, English, and Korean. So don't worry if you can't understand Japanese!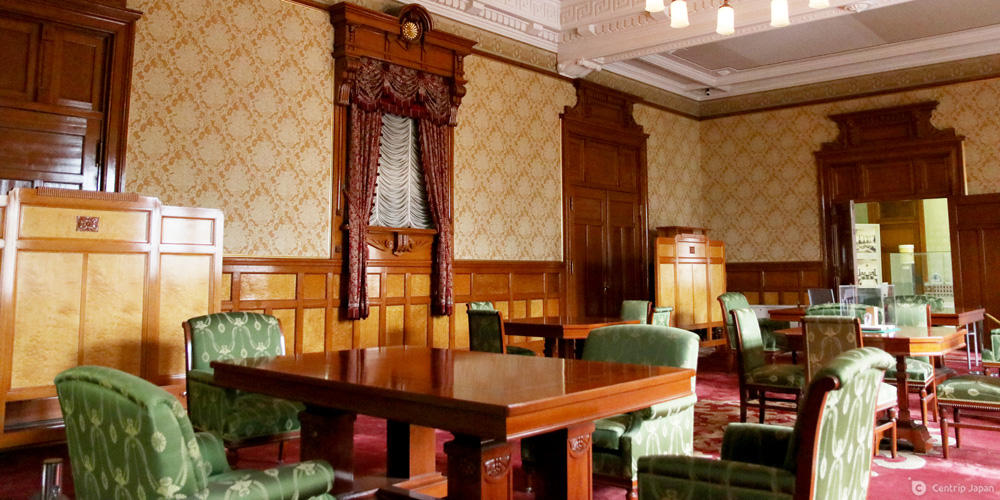 Aside from the document exhibitions, some rooms have been recreated in their traditional appearance. Let's travel through history here!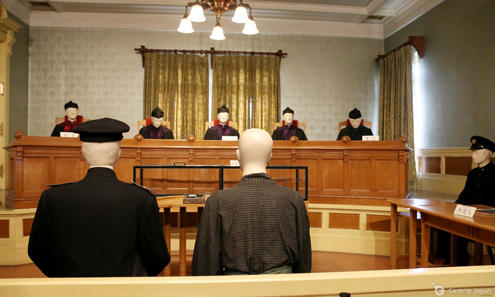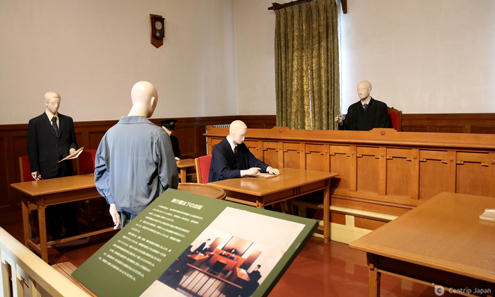 The same scene in different periods is displayed in neighboring rooms. This makes it very easy to see how things have changed over time.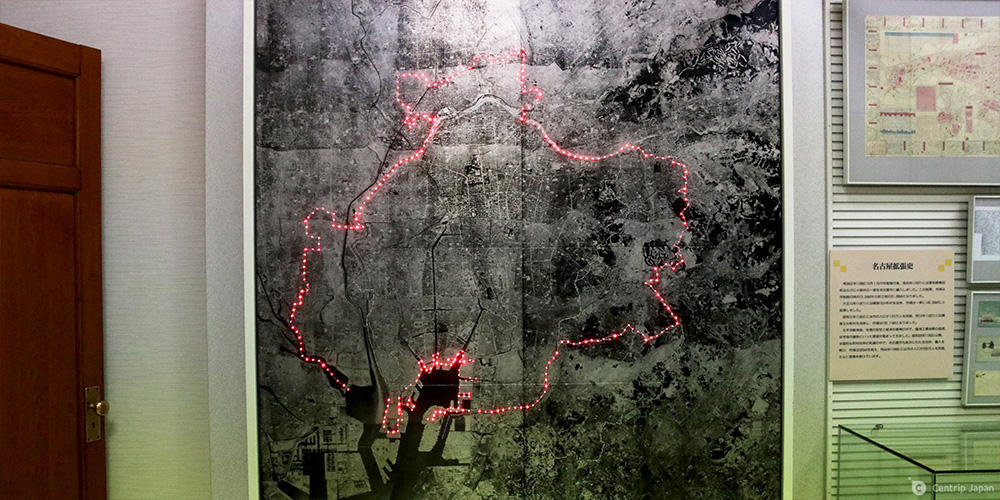 Of course, you can find many historical documents! It contains a large number of Nagoya administrative records and other documents (either restored or originals) from the past. From prisoner arrest records, judgments, and government official records such as policy implementation and other official documents, to records about fires at schools.
The records and documents are really interesting. Looking at the words written on the paper, you can imagine that their contents occurred just yesterday!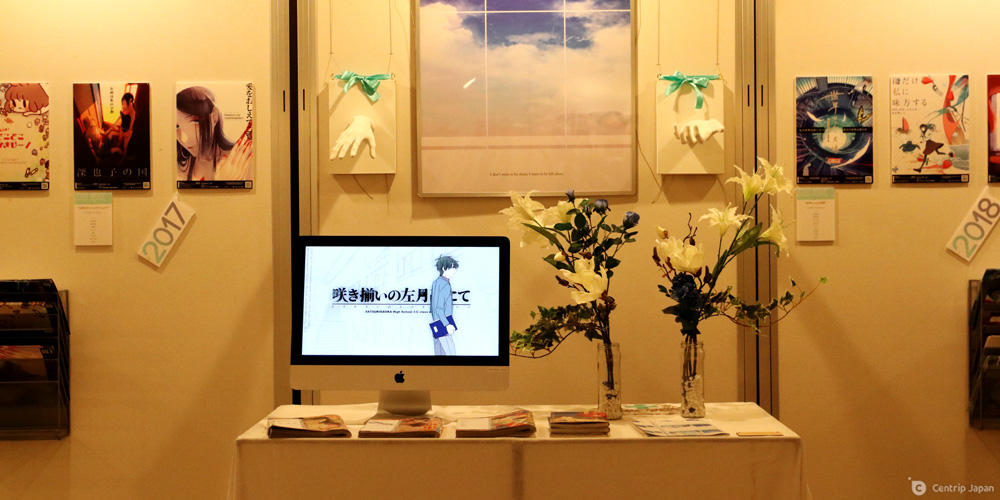 In addition to the historical exhibition, there are also some exhibition rooms which can be publicly rented. This is the graduation exhibition of Nagoya Zokei University (名古屋造形大学/Nagoya Zokei Daigaku). From comics and animation to the original furniture and architecture design. Everything is full of imagination!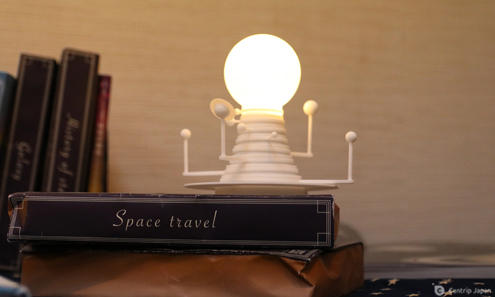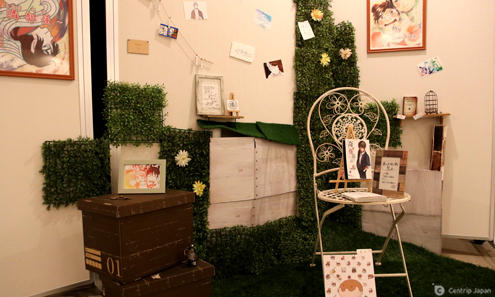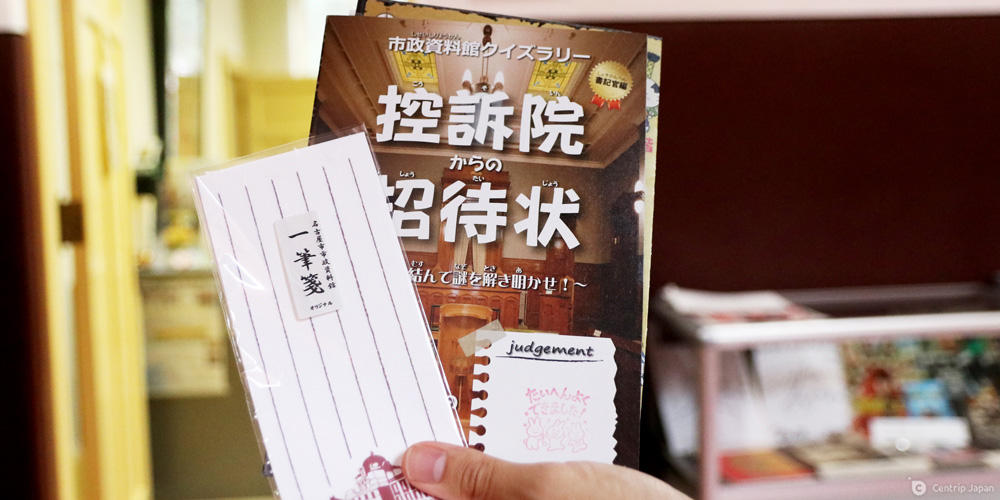 If you understand some Japanese, then try out the puzzle rally (it's easy)! There is an original gift waiting for you as a reward. The puzzle rally has 2 difficulty levels which you can choose yourself. If you are a stamp collector, you also can get a special paper at the office for collecting stamps in different rooms.
Wrap-up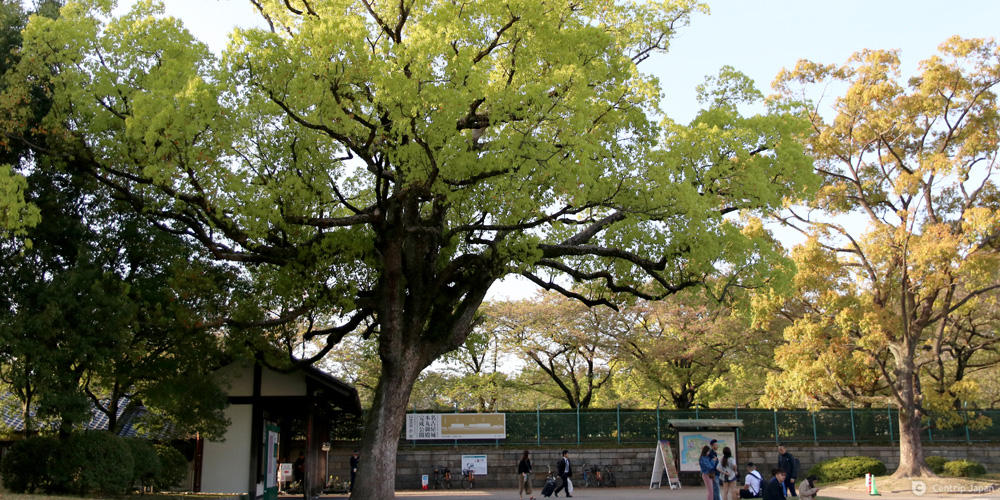 The history and nature around Nagoya Castle are impressive. Did you find your favorite spot? Next time when you visit Nagoya Castle don't forget to take a walk around the neighborhood.