| Centrip Editorial Board
Noritake Garden: Fine Tableware and Exquisite Ceramics
Located close to Nagoya Station is a European-style park, called Noritake Garden (Noritake-no-Mori), nestled among bustling city streets. If you are searching for some quiet time in the center of the city, and ceramics with a history dating back to the late-Meiji Era interests you, this is the place to come.
About Noritake Garden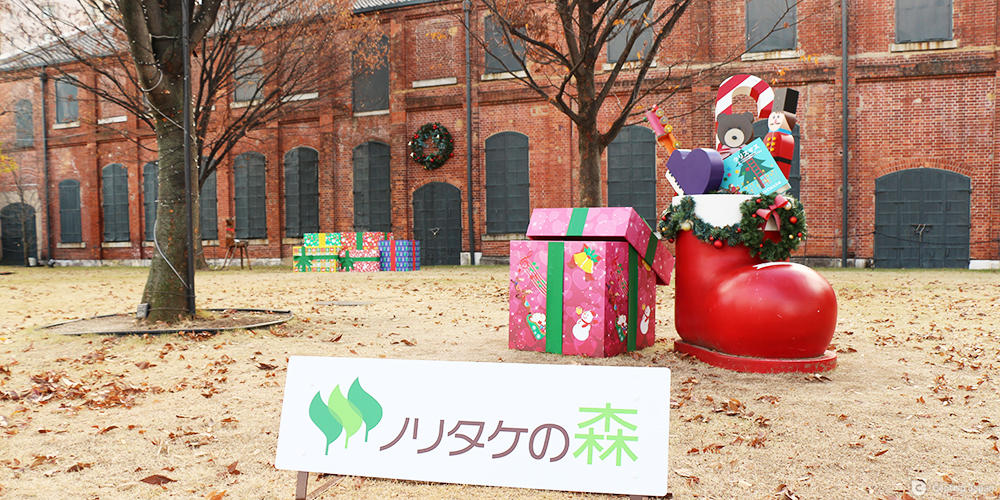 Noritake is one of Japan's leading ceramic manufacturers with a history of over 100 years. Noritake is named after the location where the company was first established. In 2001 in commemoration of the company's 100th anniversary, the company renovated the plant into a larger complex combining entertainment, food, and culture, and renamed it Noritake Garden. The red bricks of the old factory buildings contribute to the historic atmosphere. The park is perfect for taking an afternoon stroll.
At the pottery museum, see the techniques used by craftsmen to transform clay and bone ash into beautiful pottery. The museum has over 100 years of ceramics produced by Noritake on display. They even have some hands-on porcelain experiences for you to try.
Have Fun, Your Way at Noritake Garden!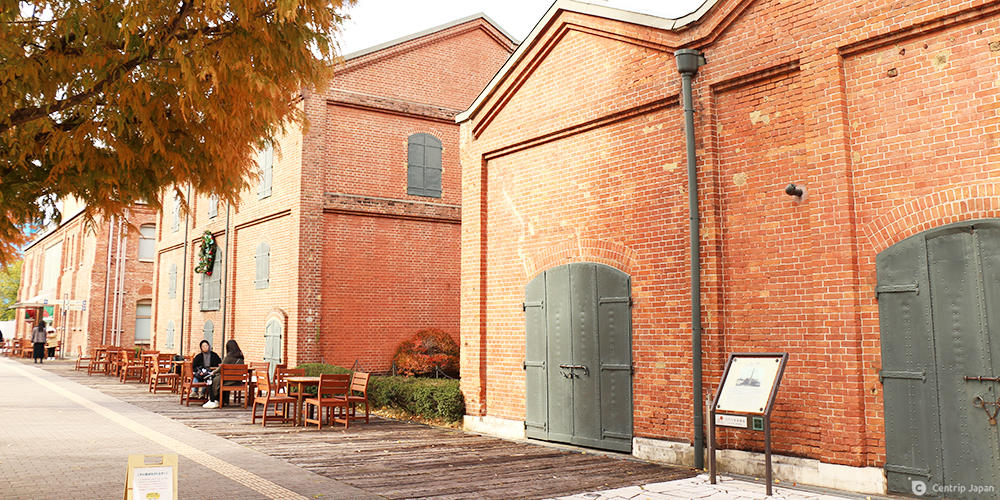 Enjoy Noritake Garden your way, touring, painting pottery, eating, or shopping. We'll cover three ways to enjoy Noritake Garden. Let's take a look!
Exploring Ceramics: Noritake Porcelain 100 Years of History
If you are a big fan of ceramics and Noritake, don't miss the hands-on experience with Noritake ceramics and learn about Noritake's history!
Craft Center & Noritake Museum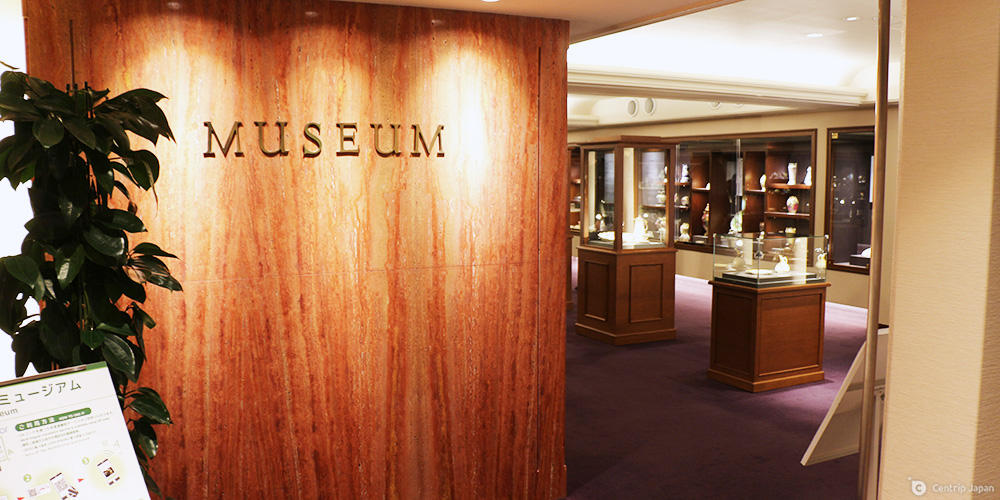 The Craft Center serves as the center of bone china production. The factory is semi-open, and you can see how ceramic clay is transformed into beautiful bone china. A multilingual guide is available. Here the secrets of the production process are unveiled. No photos, please.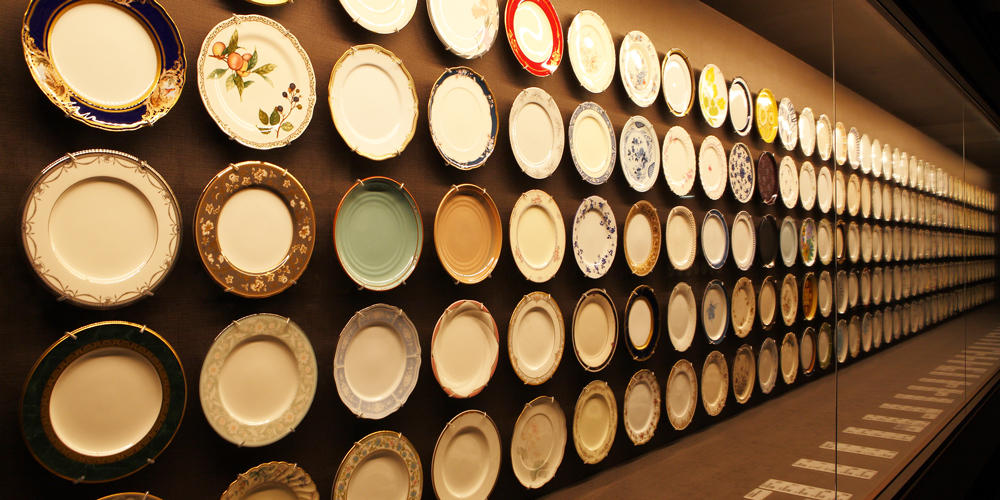 On the 3rd and 4th floors, beautiful pottery made throughout Noritake's history is on display. Experience the history of Noritake through the ceramics on display.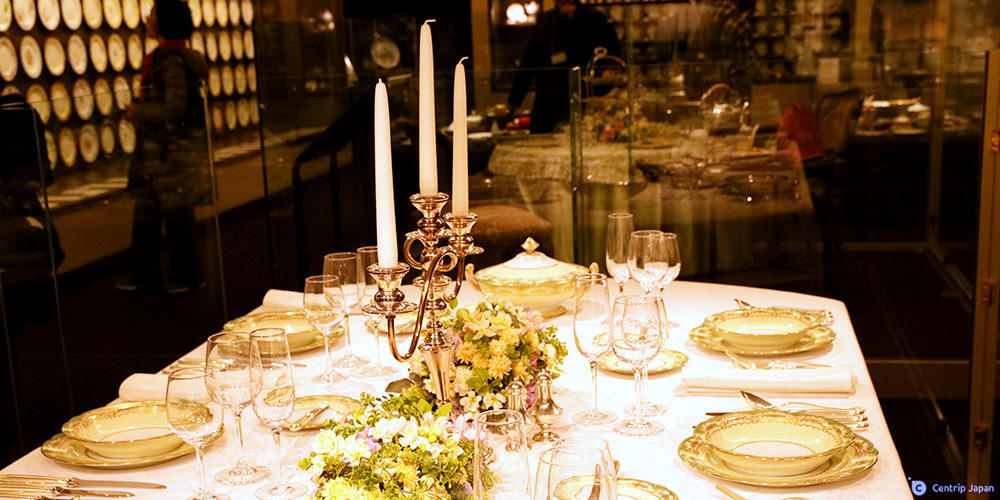 Western-style tableware is also on display here.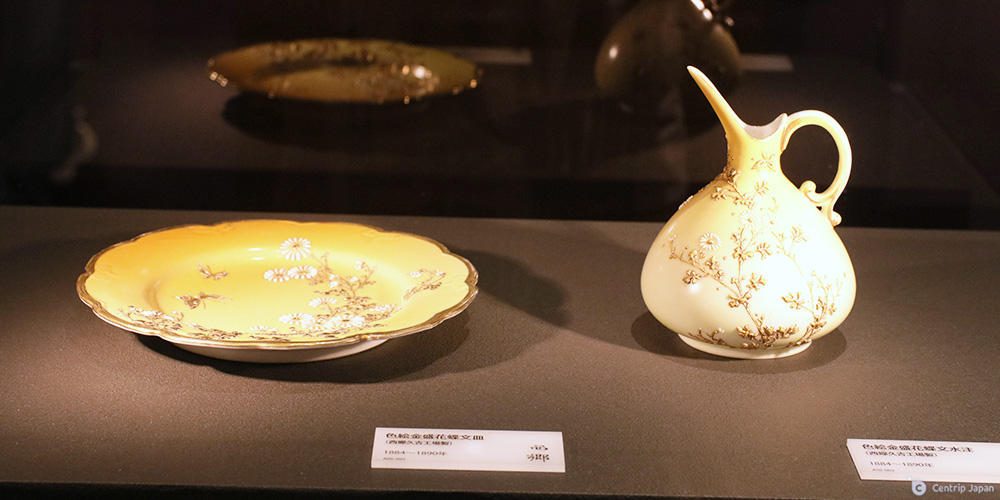 Early Noritake plates have a very unique Japanese quality. And are some of the oldest on display.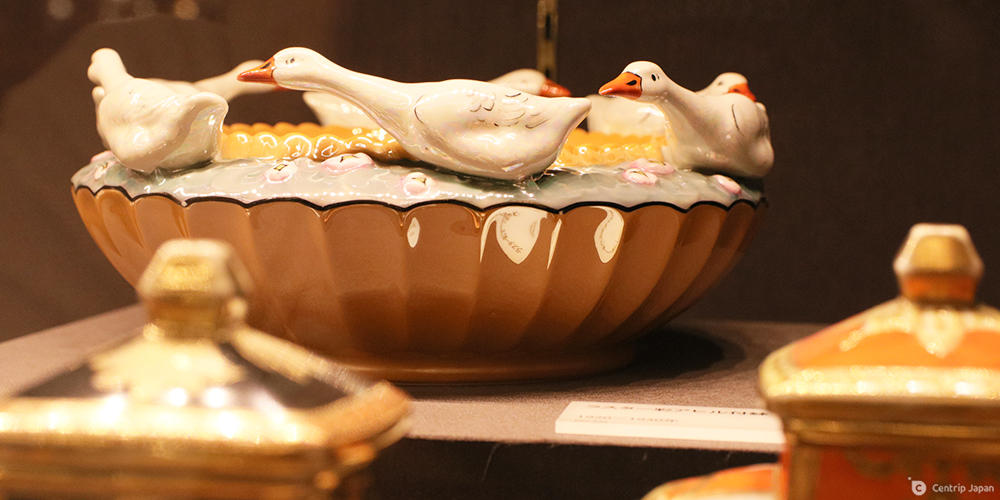 The painted scenery piques the imagination and invokes a world of fairy tales.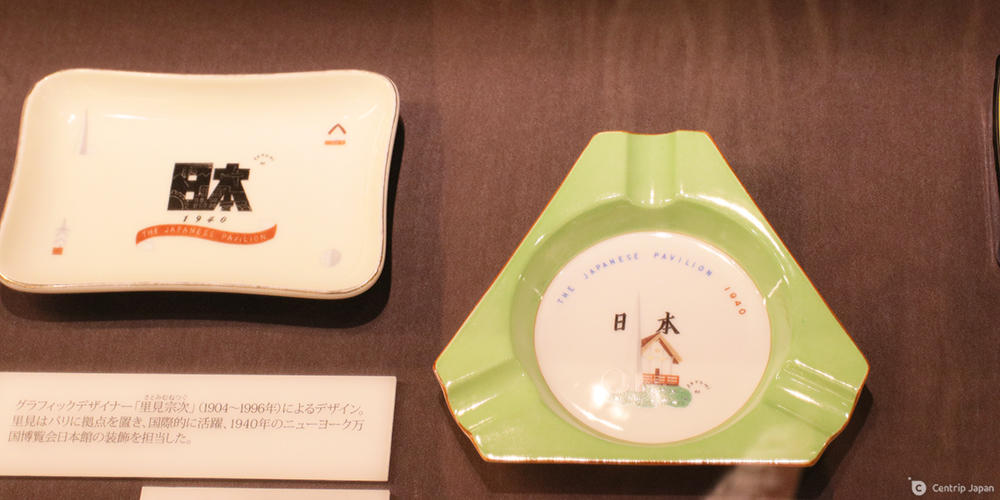 These ceramic wares were specially designed for the 1940 New York World's Fair. They are simple and express a Japanese aesthetic.
Welcome Center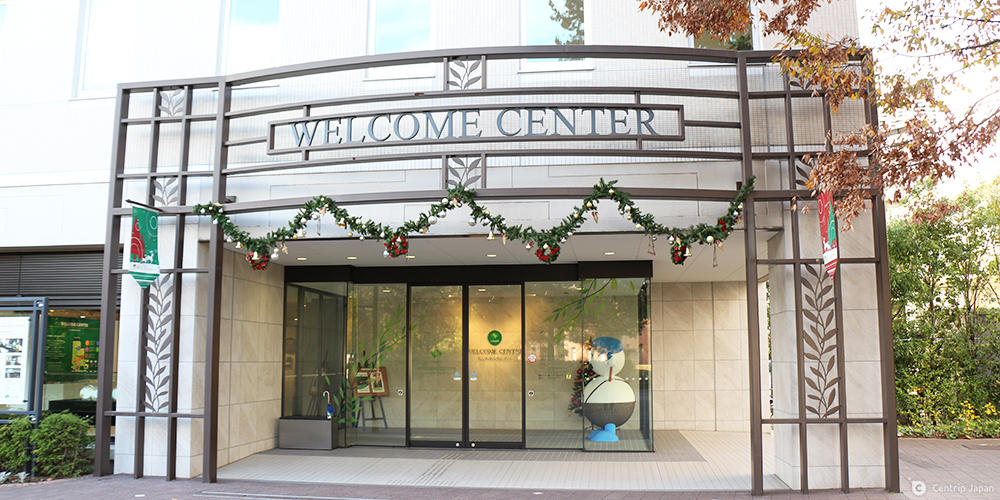 This 7-minute video introduces the history and business of Noritake and the Noritake Garden. The past, present, and future of Noritake are shown in detail, and current Noritake products and production technologies are explained.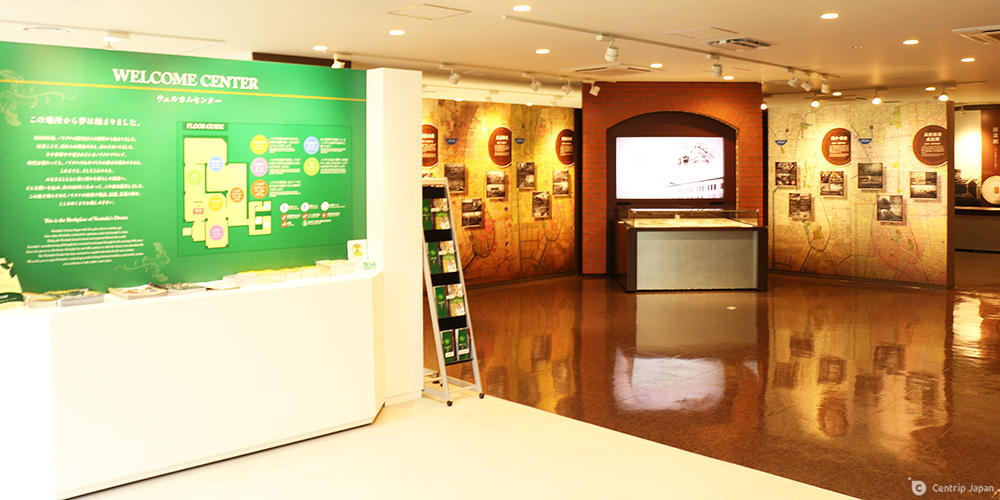 A must-see for ceramics collectors!
Noritake Garden Gallery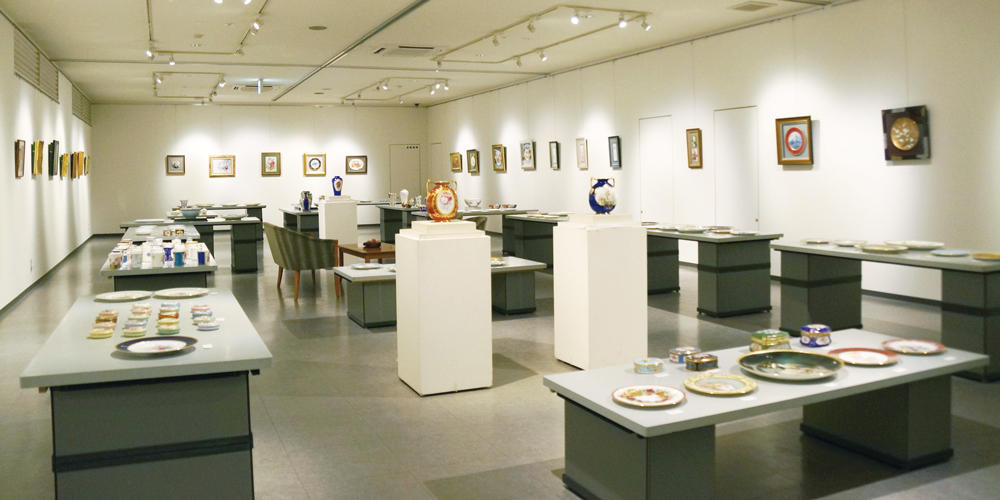 In the exhibition space, anyone can apply to exhibit their work. Masterpieces by professionals can be found alongside great works by ceramic enthusiasts.
Pottery Painting: Precious Memories through Creativity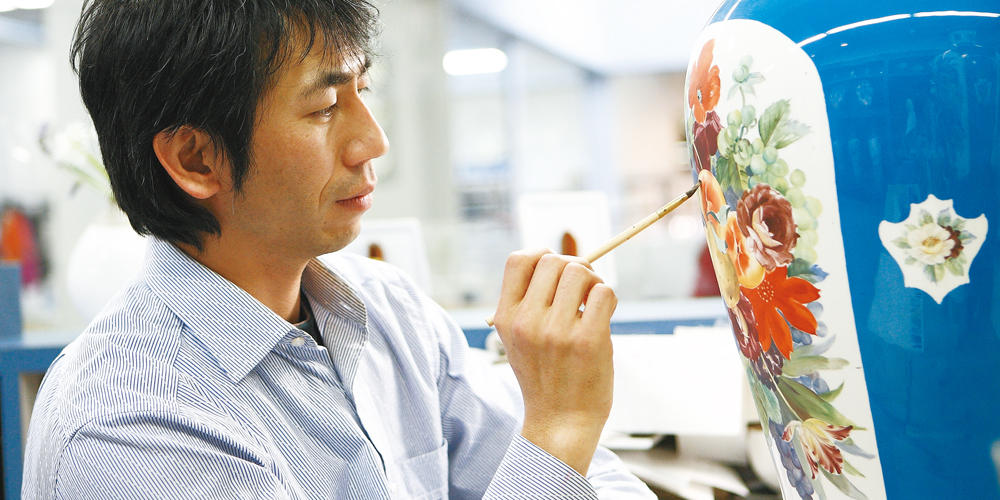 Once the ceramics have been baked they are ready to paint. On the second floor of the museum, there are professional craftsmen carefully drawing beautiful patterns onto pottery. If you want to try your hand at it go to the hands-on area to show off your skills!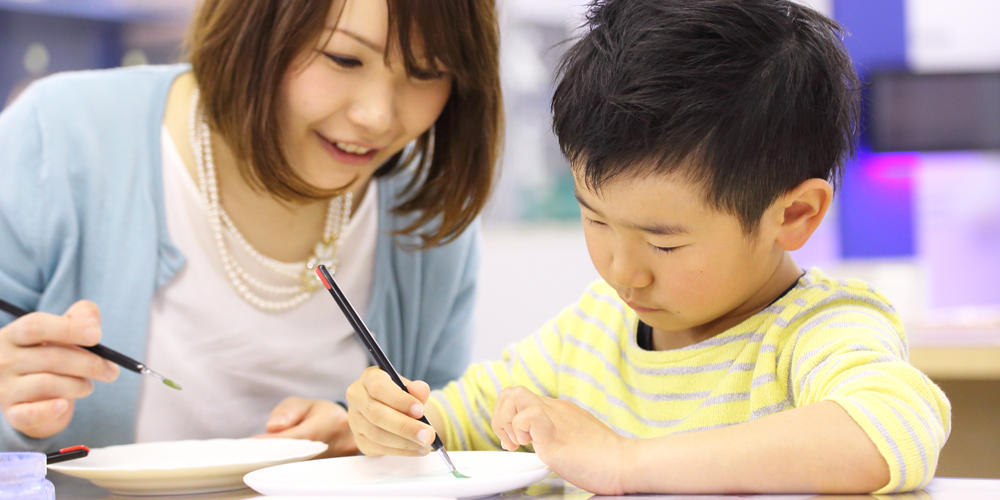 Choose from cups, plates, and accessories and paint them your way to make an original plate! If you can't draw well, the staff will be happy to assist. The painted ceramics require firing for the glaze to mature. This process will take about a week to 10 days. So, your work will be mailed to you after it's been fired. Domestic and overseas shipping is available for an additional charge.
Strolling around Noritake: Feel the Quiet Flow of Time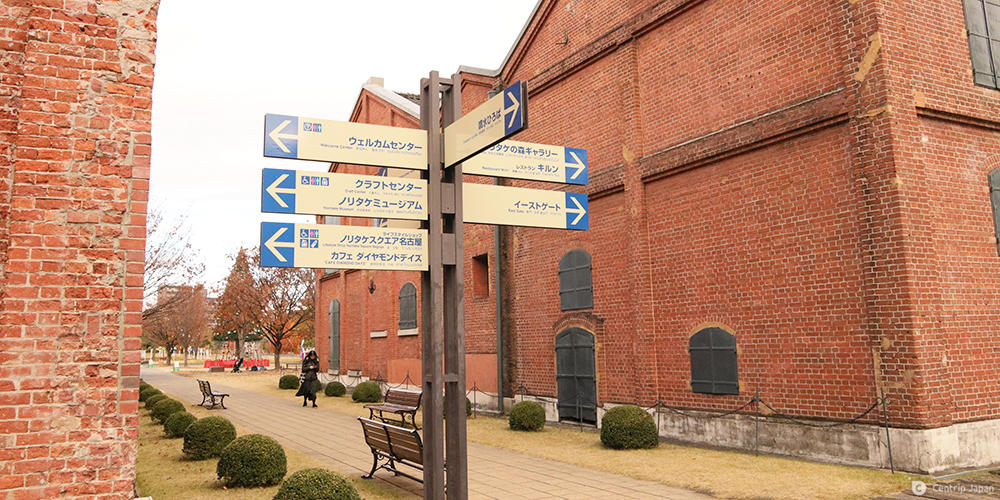 Noritake's history overlaps with the history of Western porcelain in Japan.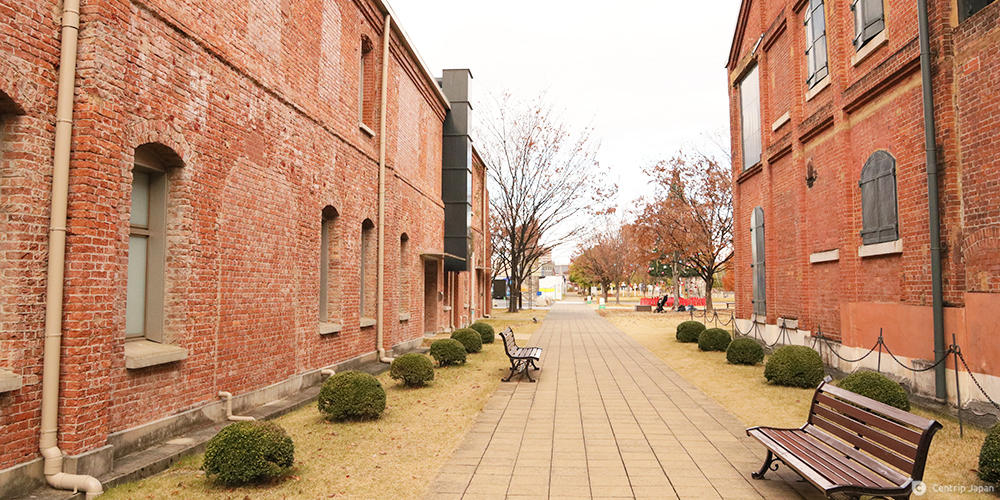 Once a production factory, large chimneys and brick kilns for pottery remain, lending to the retro atmosphere. We recommend taking photos here. There are also a variety of plants. The red bricks and the branch, make it feel as if you have traveled back in time to the Meiji era.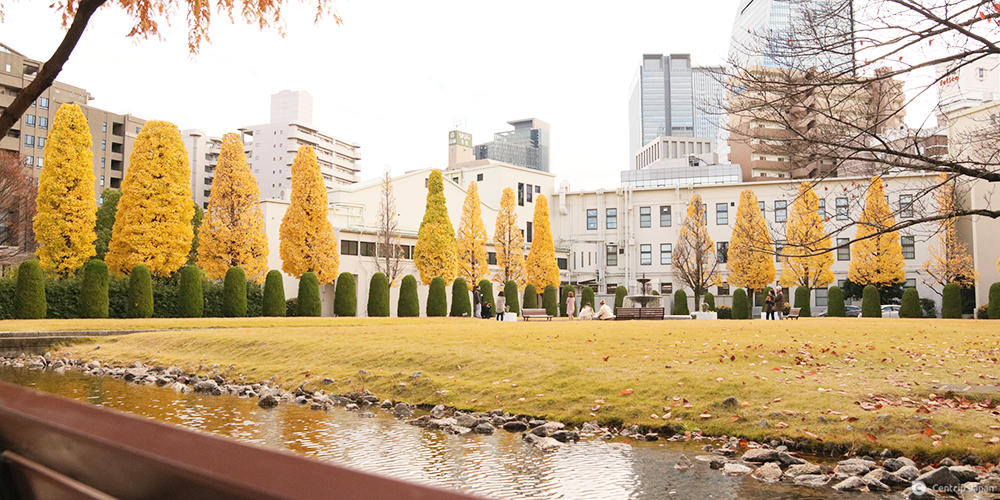 Even for visitors coming on their own, Noritake Garden is a wonderful space to relax and reflect.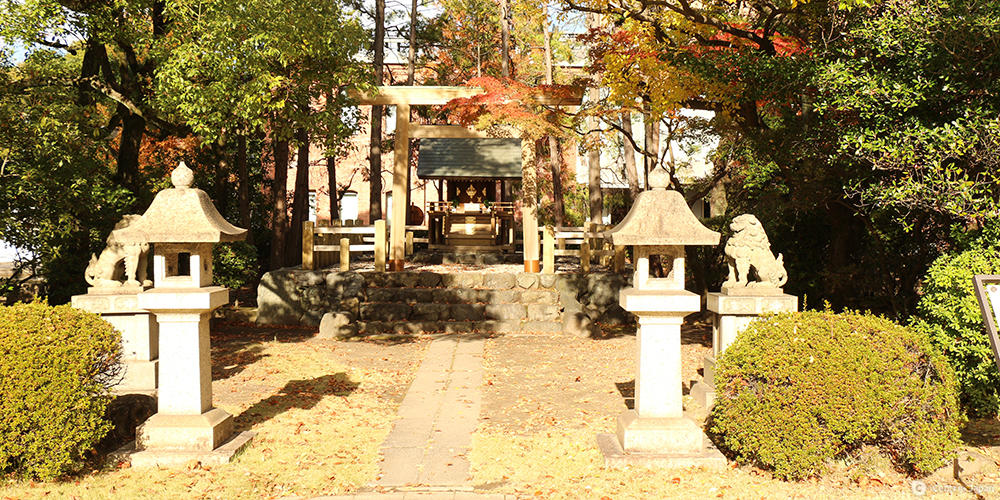 Nitto shrine stands out among beautiful scenery, it was built for workers to pray for safe production. The shrine is as old as the factory, with a history of more than 100 years.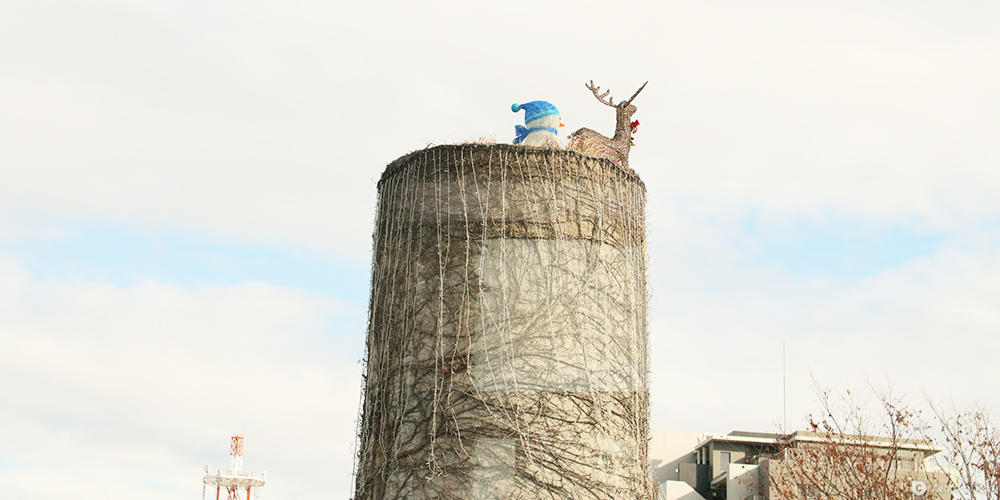 With each season, you will find new experiences waiting for your next visit.
Restaurants & Shopping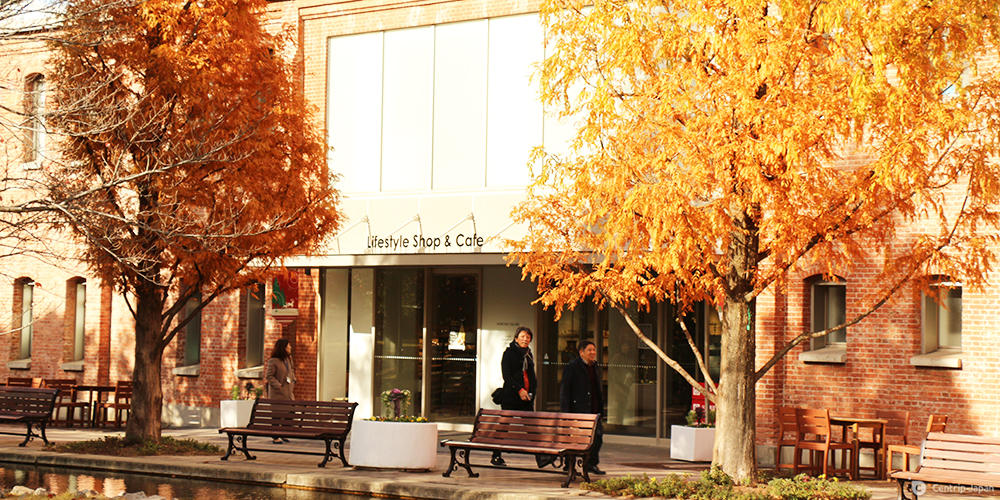 At Noritake Garden you can do more than just see exhibits and paint porcelain, you can also try a number of different foods and buy commemorative Noritake goods.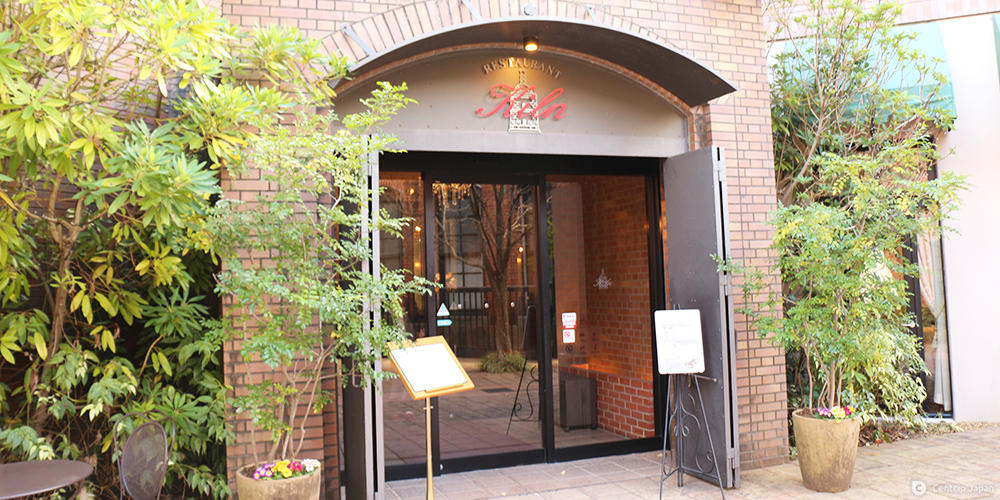 There are two restaurants at Noritake Garden, Restaurant Kiln and Café Diamond Days.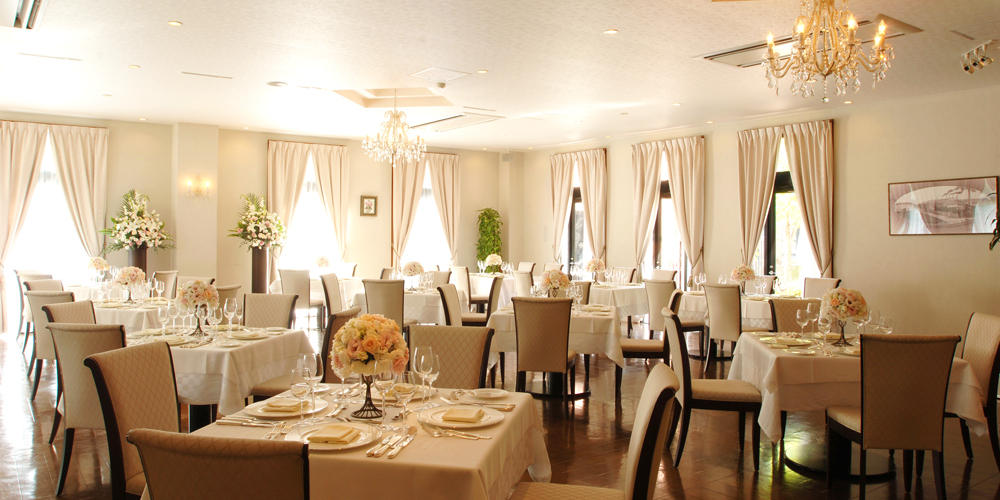 Restaurant Kiln, once a clay factory, takes its name from the kiln ovens used in ceramics making, and the building has a history dating back 100 years. All of the plates here are Noritake porcelain dishes and are one of this restaurant's main attractions. High-quality cuisine served on elegant tableware for a truly exquisite experience. Lunch is open to the public but dinner requires a reservation.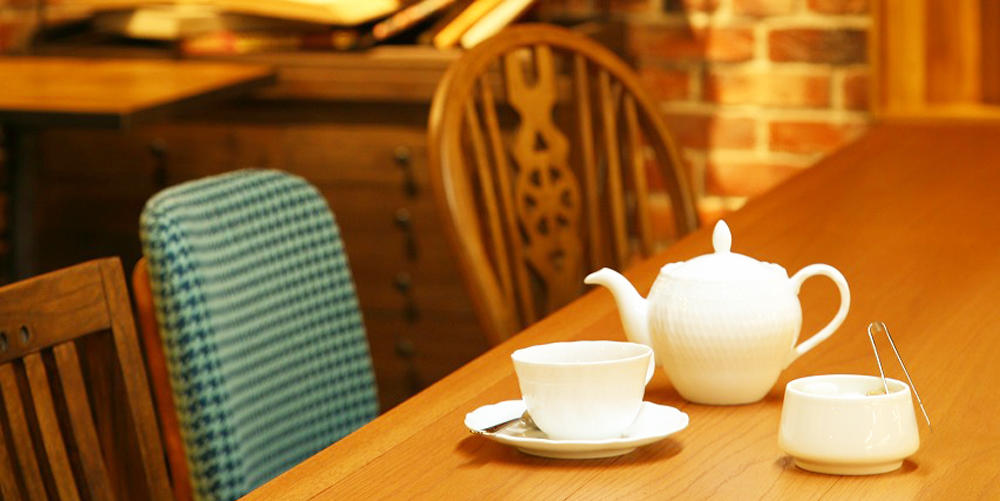 For something more laid back, try Café Diamond Days.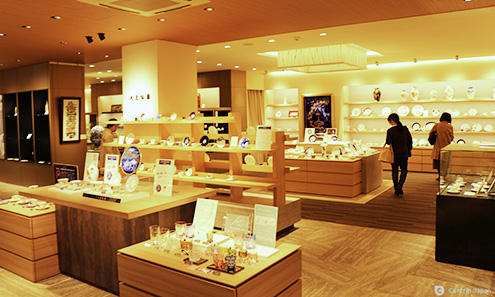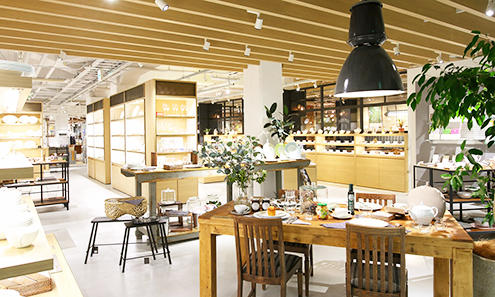 The Noritake Square Shop is a lifestyle shop with a large variety of tableware products, from low-cost accessories to beautiful tableware sets.
Wrap-up
At Noritake, you can have fun in a variety of ways. It combines leisure, sightseeing, hands-on experiences, food, and shopping. It's a place where you can experience history and even a touch of nature. Feel the passion of Japanese artisans bringing their art to life. When you visit Central Japan, be sure to consider including Noritake Garden on your schedule.