| Centrip Editorial Board
The Many Peoples of Japan: Gifu
Japan is a mountainous country, with mountains ranging from the north to the south. Each region has vastly different topography and climate and has developed unique traditions and cultures. This has resulted in many areas having distinctly different feels and flavors compared to others in Japan.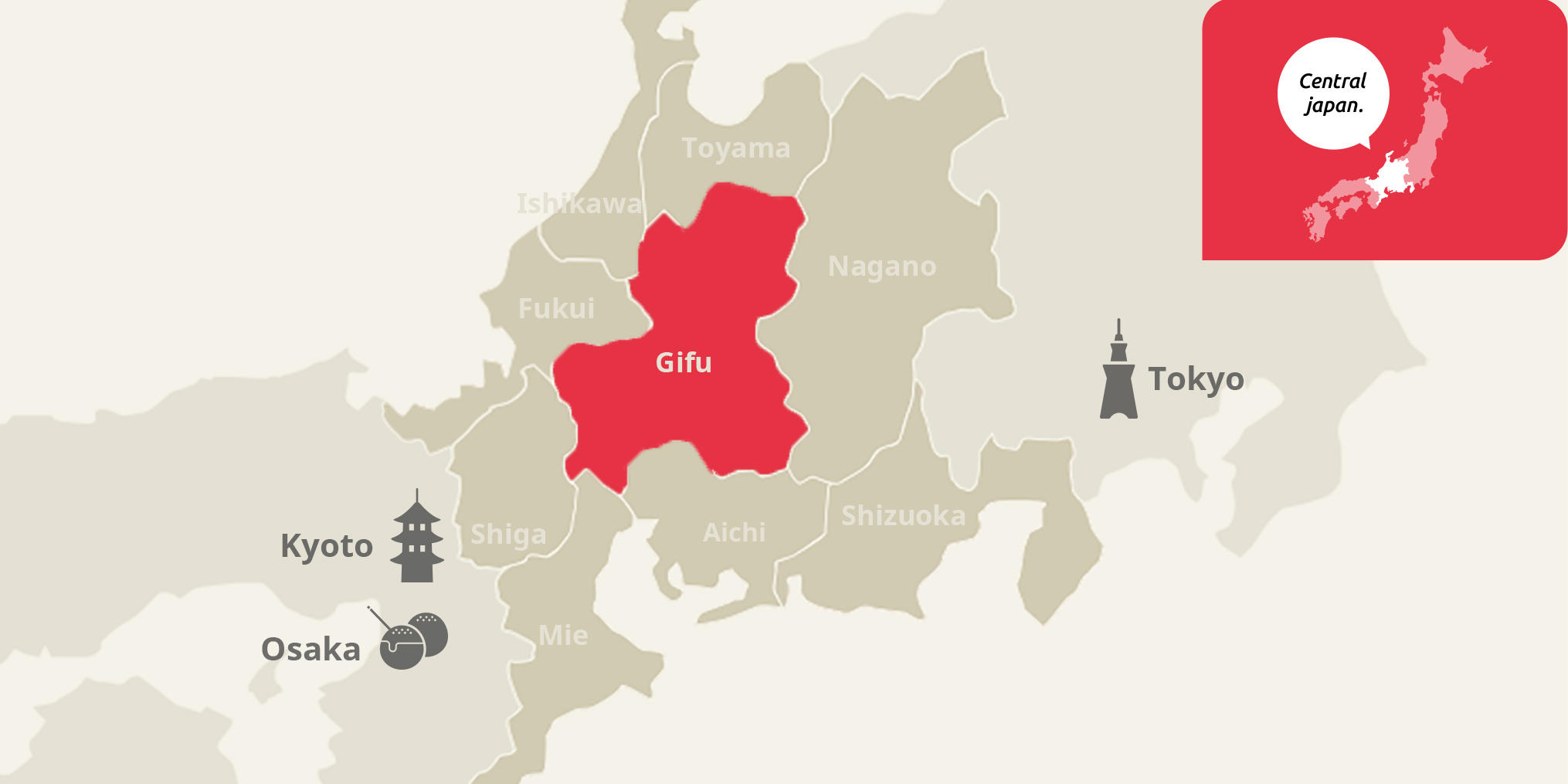 Let's take a look at the unique culture that has developed in Gifu on Aichi's border. Gifu is well known for its Gassho-zukuri, or thatched-roof houses, in Takayama City and Shirakawa-go, and bountiful nature. Once you've had a read I'm sure you'll want to visit Gifu.
Cafes and Restaurants: The #1 place in Japan to go out for eat or drink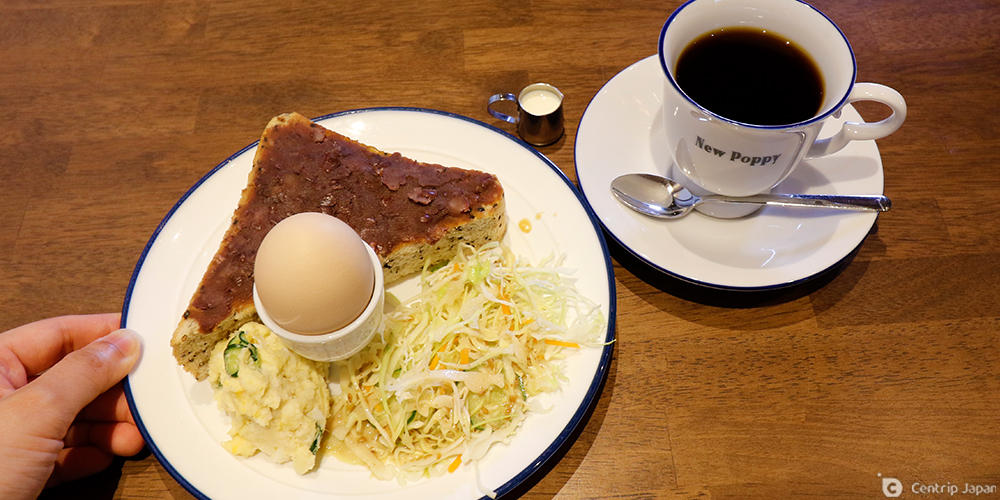 Gifu city ranks first in Japan in terms of annual spending per household on coffee. Japan has an annual average of ¥6,045 per year spent on coffee. Gifu, on the other hand, spends an average of ¥15,018. That's over twice the national average!
But where did this love of coffee begin? It originates from the textile industry in Ichinomiya, Aichi, which was at its peak in 1965. In those days, textile workers would work long hours and required a pick-me-up in the morning. So their go-to drink was a good old cup o' joe at the local coffee shop before a hard day's work. Ichinomiya and Gifu are separated by the Kiso River, and across the bridge in Gifu city, many textile-related stores can be found. So more and more coffee shops began to pop-up through the area. One local legend has it that the breakfast requirements of these workers gave birth to the big breakfast culture with a cup of coffee.
These days people in Gifu use coffee shops like their living rooms. They are used for a variety of situations, including breakfast, community meetings, and business meetings. They are used several times throughout the day. It's easy to see how strong the coffee culture is here.
*From "Household Survey Communication," No. 520, issued June 15, 2017, Statistics Bureau, Ministry of Internal Affairs and Communications.
When I tell people where I'm from, I say "I am from near Nagoya."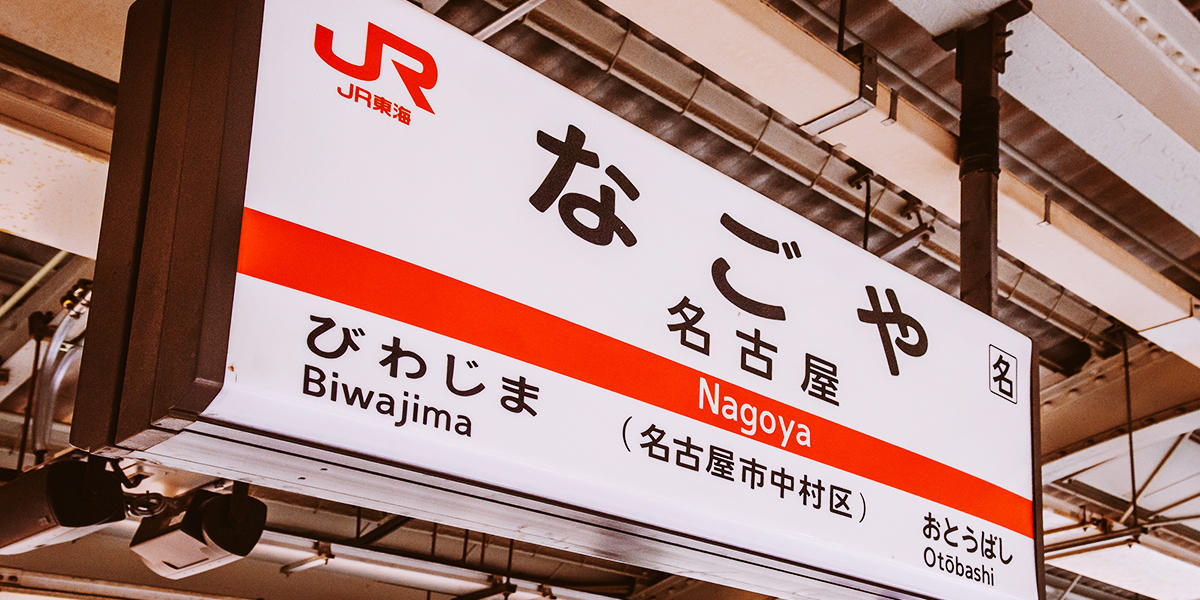 Gifu is right next to Aichi. When people from Gifu are asked "Where are you from?" or "Where is the best place to live?" many people answer with "Nagoya" or "near Nagoya" instead of "Gifu".
According to the annual "47 Prefectures Ranking of Attractiveness" conducted by the Brand Research Institute, a private research company in Japan, Gifu Prefecture ranked 40th in 2018 and 36th in 2019. When asked where they are from, if they reply with "Gifu" the next question inevitably is "Where is Gifu Prefecture again?". To avoid this many people reply with "Nagoya" for its easy recognition. Many people living in the southern part of Gifu commute to school or work in Nagoya because it can be easily reached in 20 or 40 minutes by train. Nagoya is in another prefecture, but it seems that many people from Gifu treat it like a second home.
Everyone in Gifu and Central Japan is familiar with Meiho ham!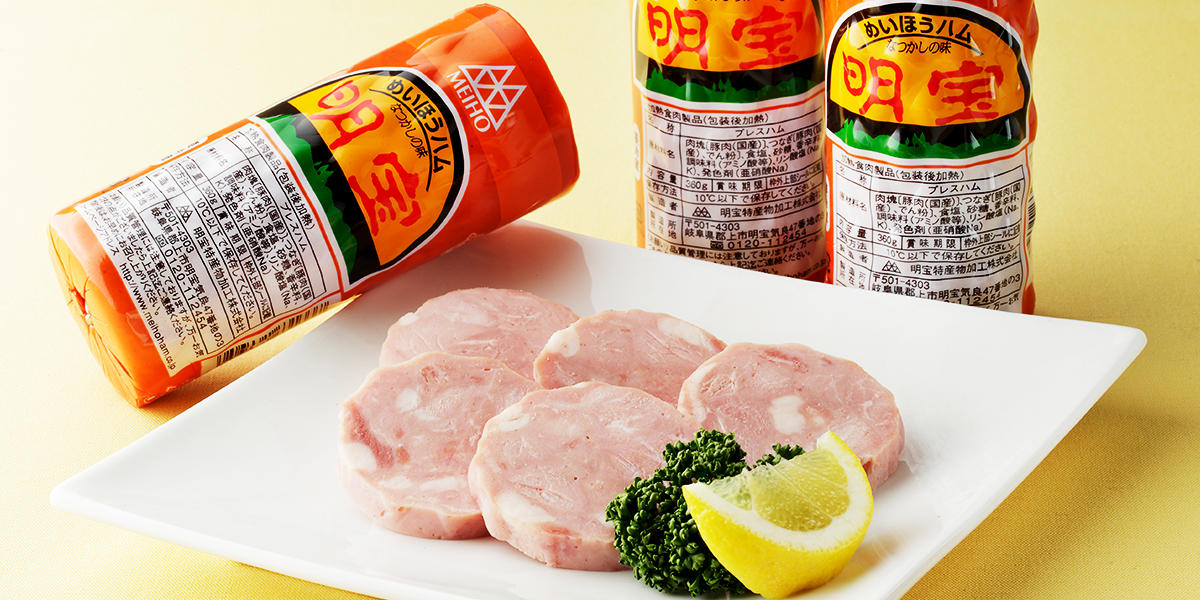 Everyone in Gifu and Central Japan is familiar with Meiho ham!
Meiho Ham is a pressed ham made entirely by hand, including the cutting of the meat. It's famous because it is packed with savory pork and has a nostalgic taste. No preservatives, colorants, antioxidants, or bulking agents are used, and the fact that additives are kept to a minimum is a big plus.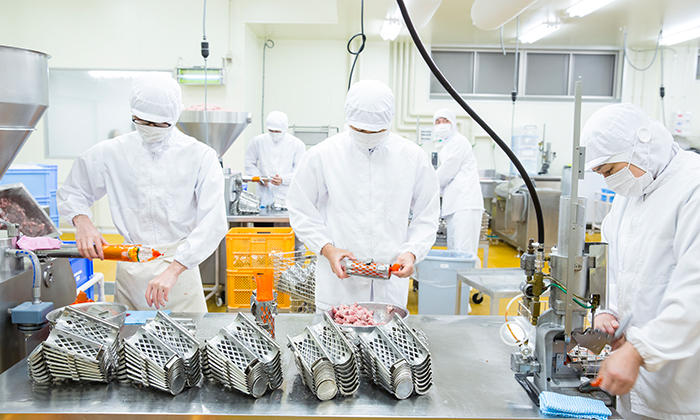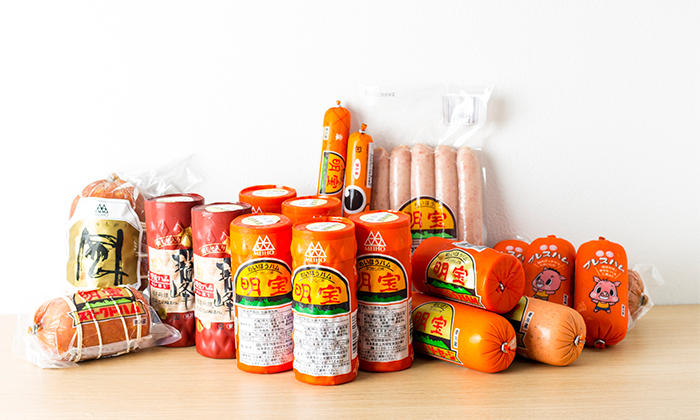 Meiho ham is sometimes called the phantom ham because it is in short supply. But why? The entire production process is done by hand, leaving supplies very limited. It is then sold to about 450 butcher shops and supermarkets, 80% of which are in Gifu Prefecture! Furthermore, for visitors to the region, Meiho Ham can't be taken home as a souvenir. It can only be eaten by visiting Gifu, Japan. If you get the chance to visit Gifu, we recommend that you check the local supermarkets for some Meiho ham.
What's different between Northern Gifu and Southern Gifu?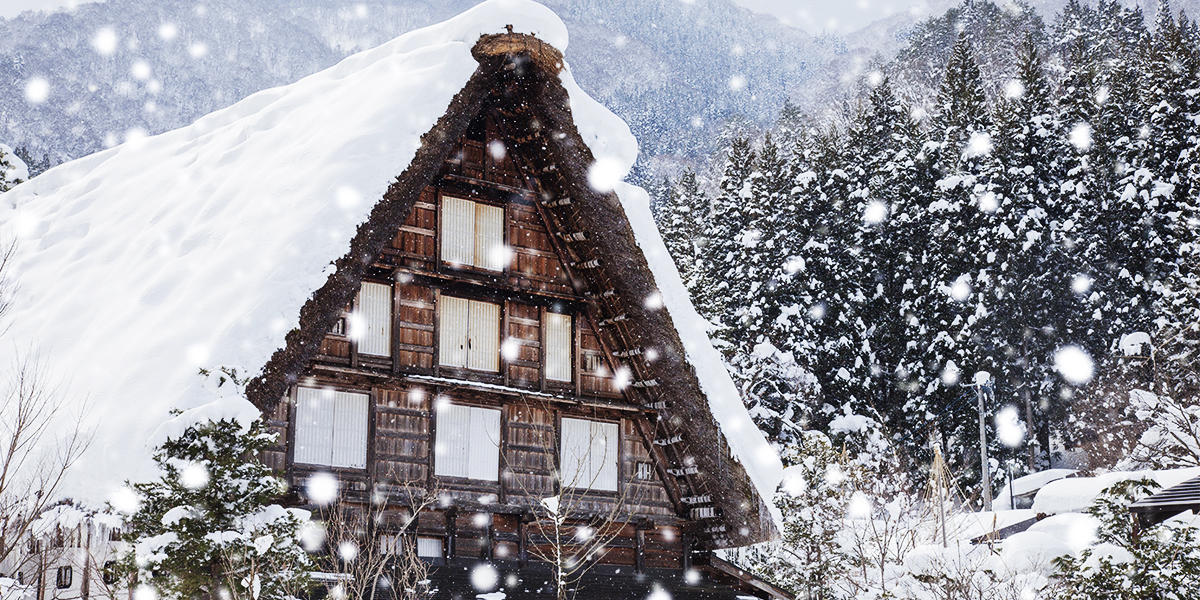 In terms of total land area, Gifu is the seventh-largest prefecture in Japan. It's blessed with nature and the northern and southern climates of the prefecture have very different characteristics. In the north, the Hida region is home to Takayama, a popular tourist destination for its historical townscape, and Shirakawa-go, for the thatched roof, Gassho-zukuri. The high mountain altitude leaves the winters feeling bitterly cold, with sub-zero temperatures and lots and lots of snow. On the south side in the Mino region, where Gifu city is located, the altitude is low and doesn't receive as much snow in the winter, while in summer, the plains of Gifu get very hot.
In Japan, miso soup is often eaten at home and is a big part of the culinary tradition of the area. The miso used differs between the northern and southern parts of Gifu Prefecture. In the Hida region, Inaka Miso is made with soybeans, barley, and wheat, and Koji Miso is made with soybeans and rice. The savory, sweet taste of the rice and barley in Hida's miso soup is warming. In the Mino region, Hatcho Miso is popular. It's made entirely from soybeans and is widely eaten partly because of its proximity to Aichi. Miso soup is one part of what separates northern Gifu from the south.
Tajimi City is one of the hottest cities in Japan.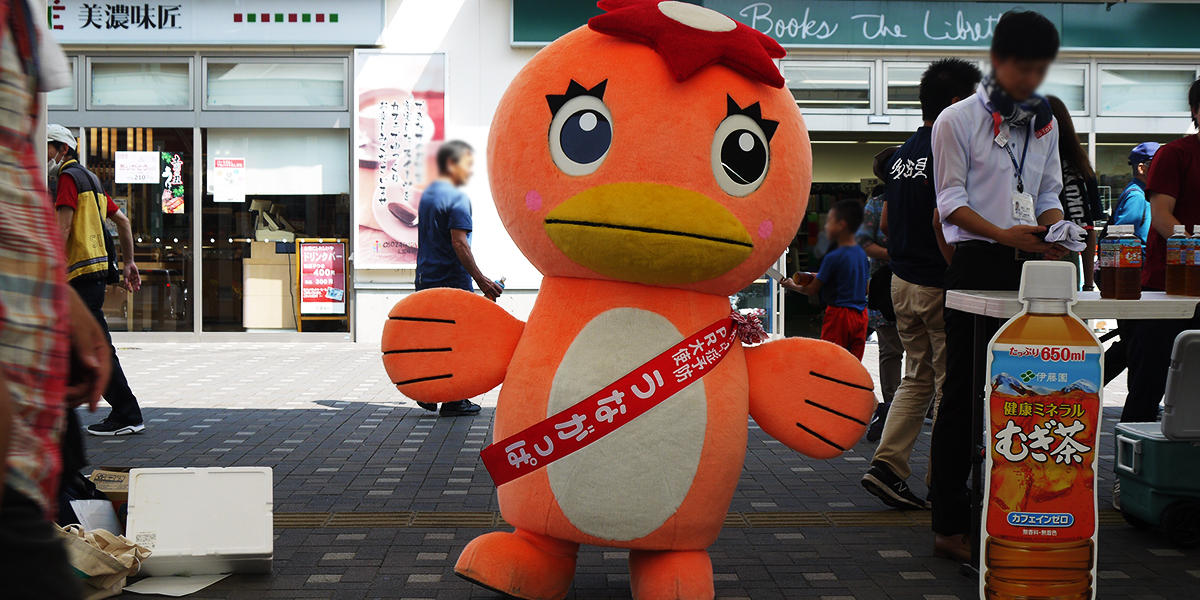 Where do you think the hottest place in Japan is in the summer? You might think it's Okinawa, Japan's southernmost prefecture, but you'd be wrong. The answer to this question has more to do with topography than latitude.
Gifu is a landlocked prefecture with many mountains and basins. Temperatures in July and August reach the 40s, due to both Foehn winds and the heat island phenomenon. Tajimi City in Gifu Prefecture has an average maximum temperature of 33.7°C in August (according to the Japan Meteorological Agency, statistical period 1981-2010).
The city advertises itself as "the hottest town in Japan". The city's mascot, Unagappa, helps to promote the city. The mascot is a combination of Tajimi's famous eel cuisine and a mythological Japanese river creature. Every summer Unagappa hands out fans in front of Tajimi Station to warn people about the dangers of heatstroke. However, on social networks the comment, "I'm worried about Unagappa!" always trends. The city says they take it very seriously and Unagappa rehydrates frequently and limits his activity to about 15 minutes before resting.
Wrap-up
People in Gifu Prefecture are said to be conservative and reliable. They don't immediately open up to people from other prefectures and tend to be more frugal when it comes to money. On the other hand, they enjoy living life, visiting coffee shops, buying locally produced ham, and taking it easy at home. Even going so far as to use intense heat as a way to garner visitors! Gifu Prefecture is often said to be a bit plain, but there may be many people who know how to enrich their everyday lives.