| Centrip Editorial Board
Chubu Snacks You Can Make at Home: Gohei Mochi and Ogura Toast
What famous snacks come from Chubu?
The Chubu region has unique snacks that are popular among all people, and are unique to the area. Gohei-mochi is a traditional snack with a nostalgic feel. Ogura Toast is toast topped with red bean paste. This article will introduce you to Gohei Mochi and Ogura Toast and how popular they are in coffee shops throughout Nagoya. They are so easy to make, and the ingredients are everywhere. So don't worry, if you can't come to Japan, you can make it yourself.
What is Gohei Mochi?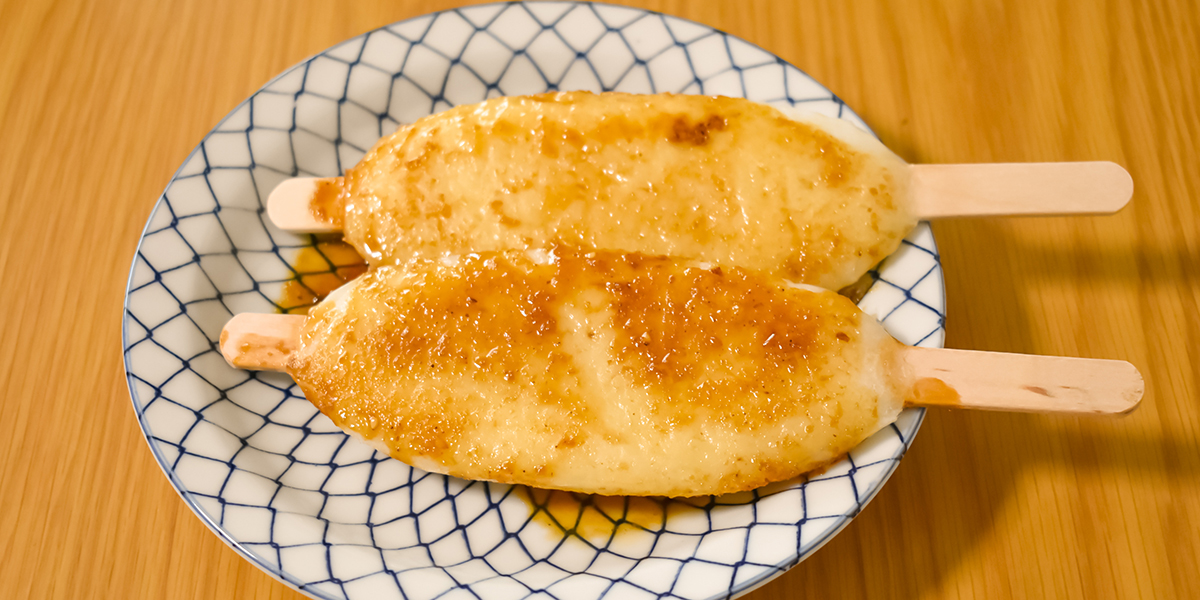 Gohei Mochi is a local specialty from the mountain areas of Chubu, including Aichi, Gifu, and Nagano prefectures. It's like a skewered rice ball. The rice is mashed flat and then grilled on a skewer with a combination of miso and soy sauce poured on top.
Gohei Mochi originally made in mountainside areas in the mid-Edo period. There are various theories about the origin of Gohei Mochi. The most common idea is that it is an offering to the gods. Another is about a man named Gohei who used to dip rice balls in miso and roast them over a bonfire. Yet another that it is a portable food for people who worked in the mountains. In the days when rice was valuable, it was served at festivals and celebrations, as food for sunny events, and was used as a staple food on occasions when people gathered. It's a popular and commonly eaten food from long ago.
In the 2016 animated film "Your Name." there is a scene with a character eating Gohei Mochi. The film's setting is in the mountainous region of Hida, Gifu. Local shops have become one of the most popular real-life locations to visit from animations.
Where can you eat Gohei Mochi?
Skewered Gohei Mochi can be eaten with one hand and are a good deal, costing between ¥100 and ¥300 per skewer. In the mountainous areas of the Chubu region, many shops specialize in Gohei Mochi. You can also find them at drive-ins, roadside stations, highway service areas, supermarkets, and shopping centers in the region. They are also available in food courts at malls and other locations.
The restaurant, from the scene in Your Name, is about a 5-minute walk from Hida Furukawa Station on the JR Takayamamoto Line. Called Shokogawa, it's just like the scene in the movie. You can eat in front of the restaurant, or enjoy it in a tatami room with other local dishes.
Let's Make Gohei Mochi!
Gohei Mochi is easy to make with readily available ingredients. Gohei Mochi is made in the following way. Mash the rice, shape it into an oval or round shape, put it on a skewer, and then put it on a plate with soy sauce and miso. Gohei Mochi is coated with a sweet and spicy miso-based sauce and baked for a savory taste. It's a great snack and a great snack to make with friends and family.
Ingredients: Serves 4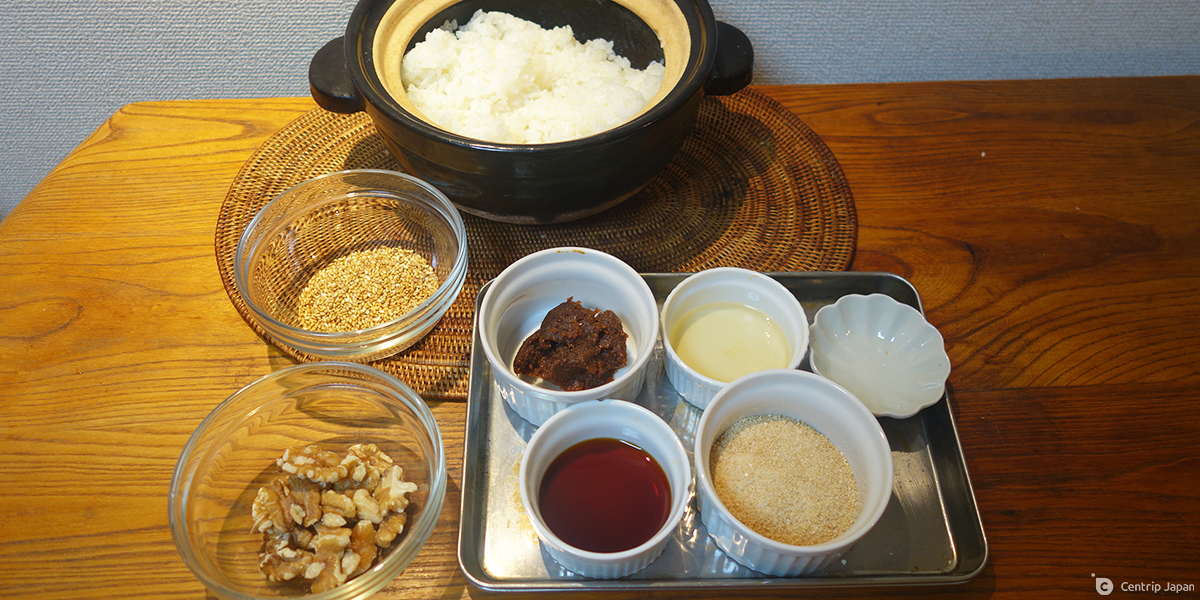 ・Warm rice (about 600g (2 pounds) *Stronger sticky varieties such as Koshihikari are recommended)
・40g toasted walnuts
・4 tsp white sesame seeds, roasted
・6 tbsp of sugar
・4 tbsp soy sauce
・2 tbsp miso (red miso, if available)
・4 tbsp mirin (sweet cooking sake)
・2 tbsp of sake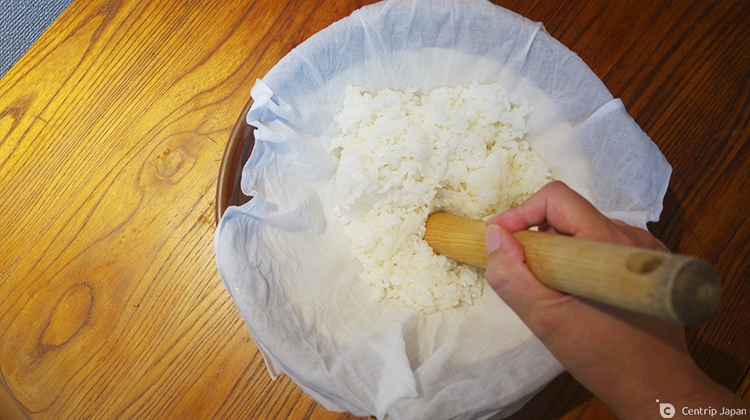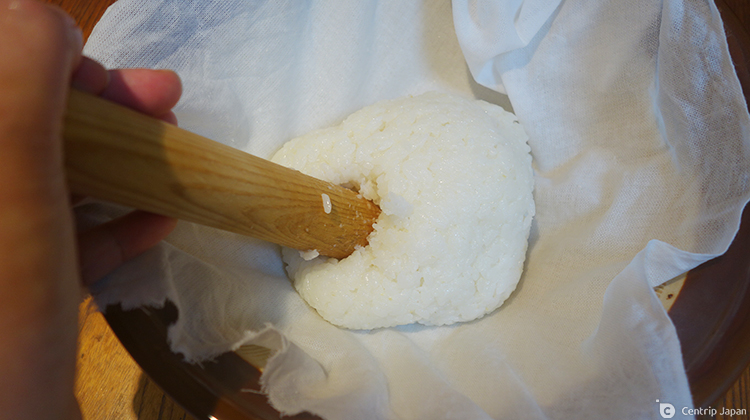 1) Put freshly cooked warm rice into a bowl or a mortar lined with a clean cloth. Mash it carefully until all the grains are gone.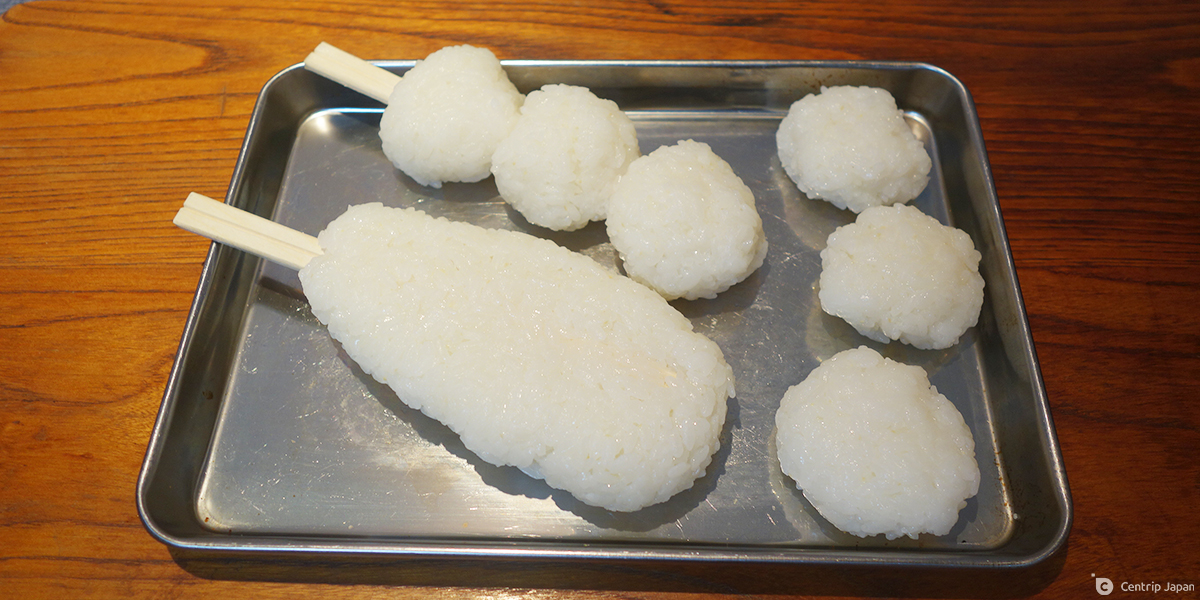 2) Form the rice into the desired shape (oval or round) and skewer it.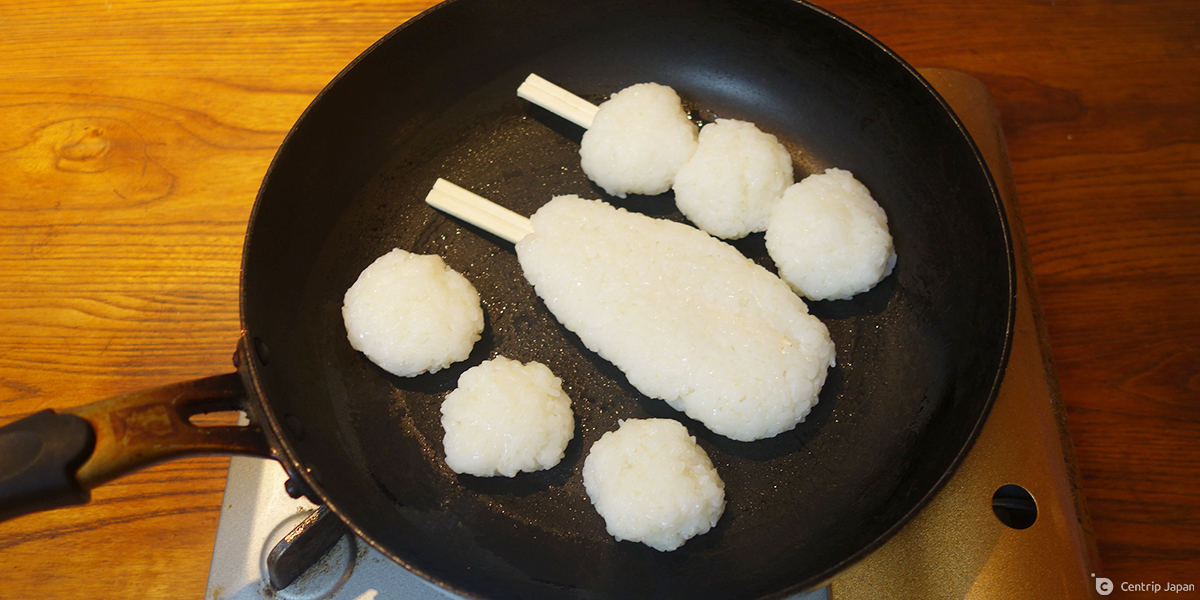 3) Arrange the Gohei Mochi in a non-stick frying pan.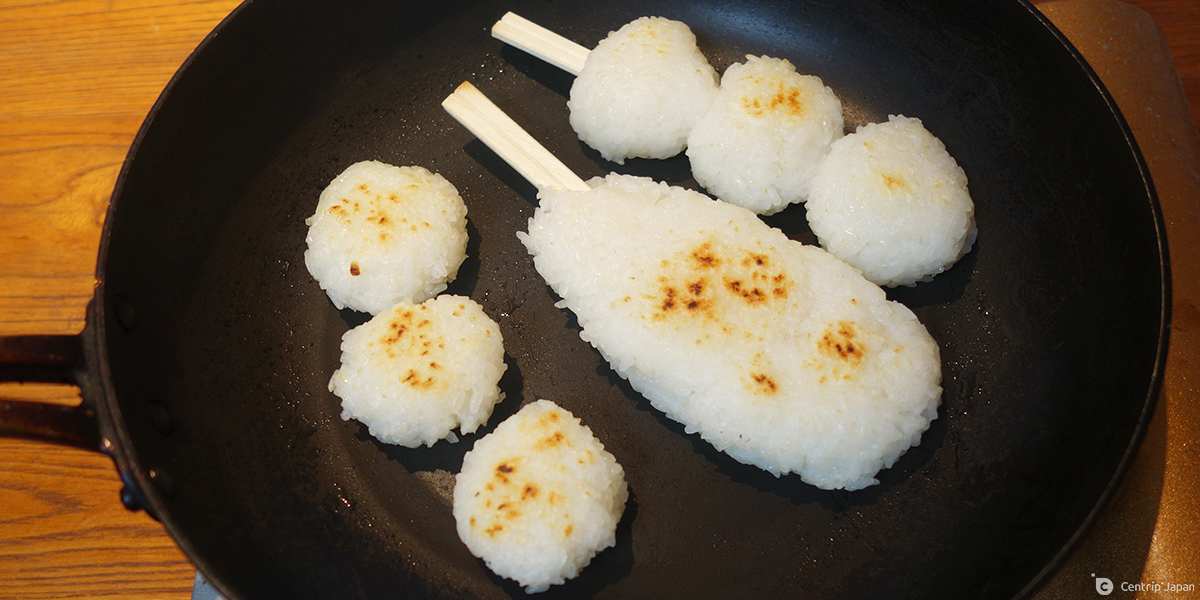 4) Grill on medium-low to medium heat until browned on both sides (about 3-4 minutes).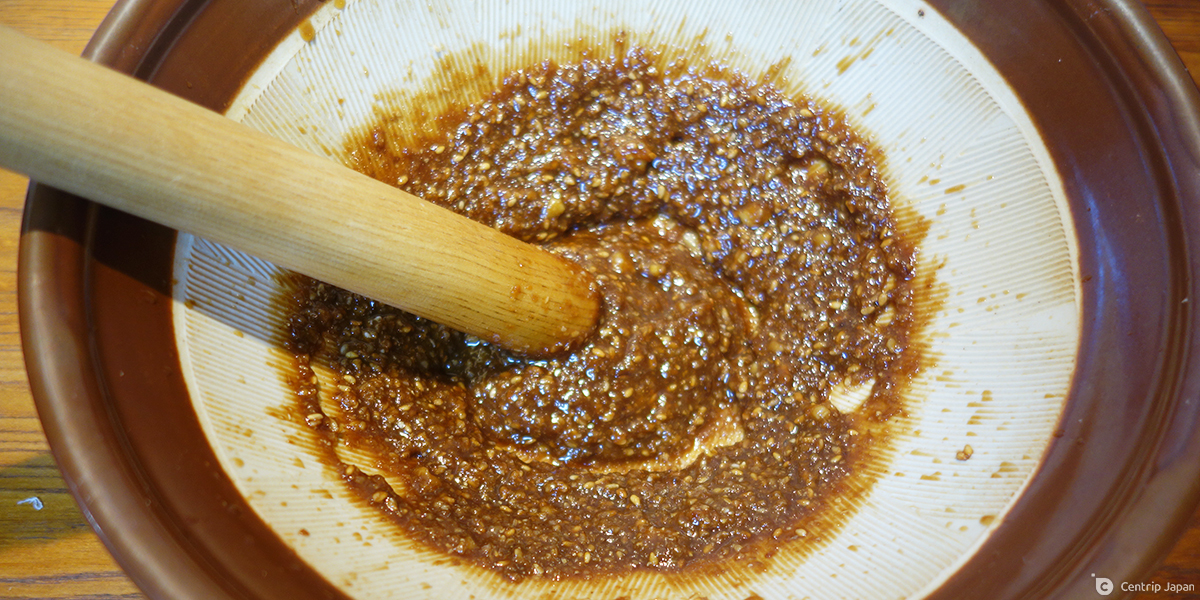 5) Combine and mix the ingredients for the sauce.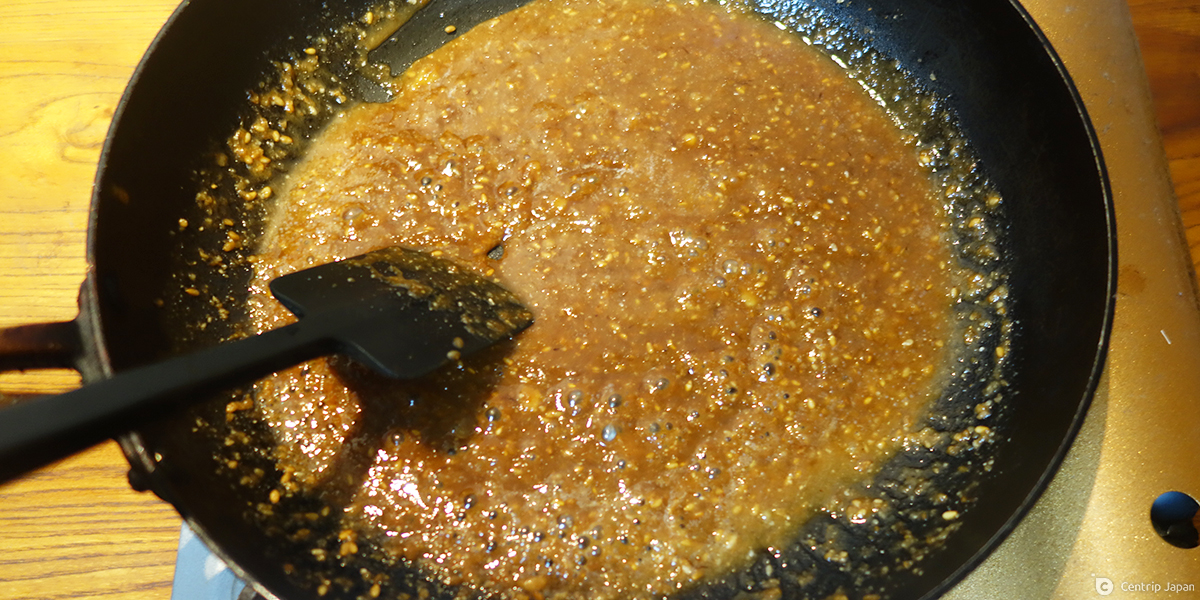 6) Remove the Gohei Mochi from the frying pan, add the sauce to the pan and heat.
7) Reduce with low to medium heat, stirring with a rubber spatula (about 2-3 minutes).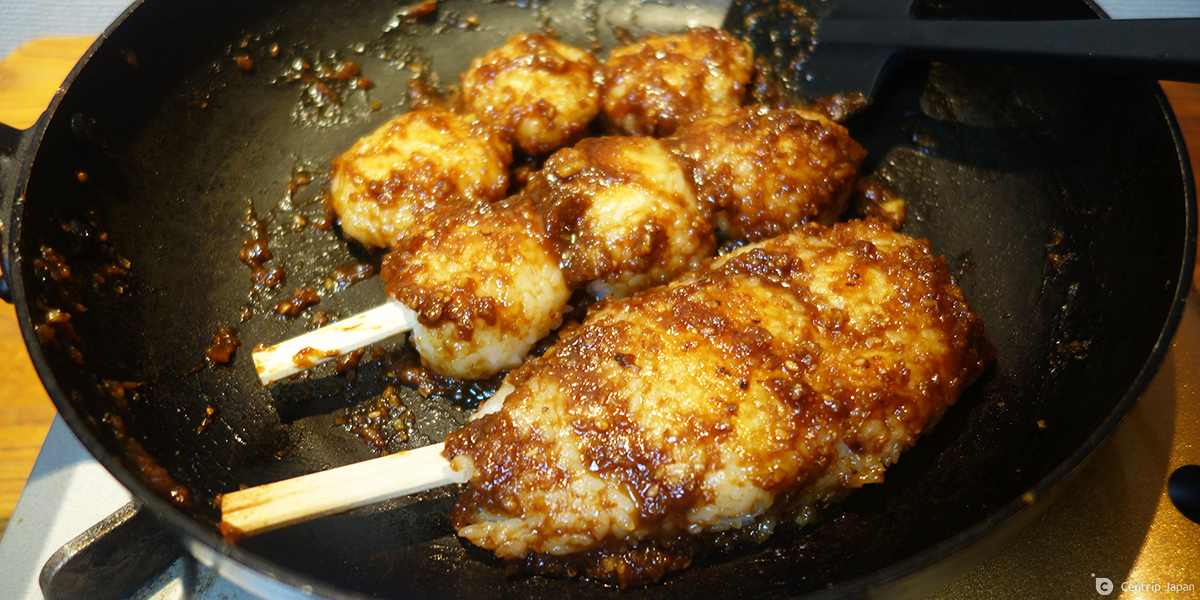 8) When the sauce has thickened, remove from heat and add the Gohei Mochi.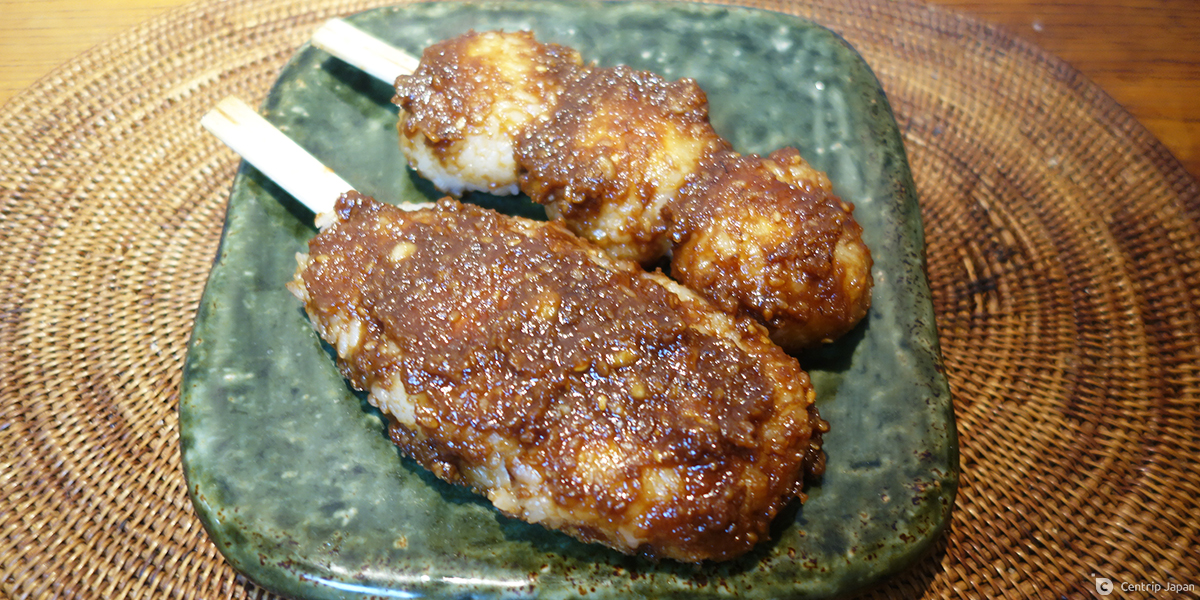 9) Pour the sauce over the Gohei Mochi, and eat!
What is Ogura Toast?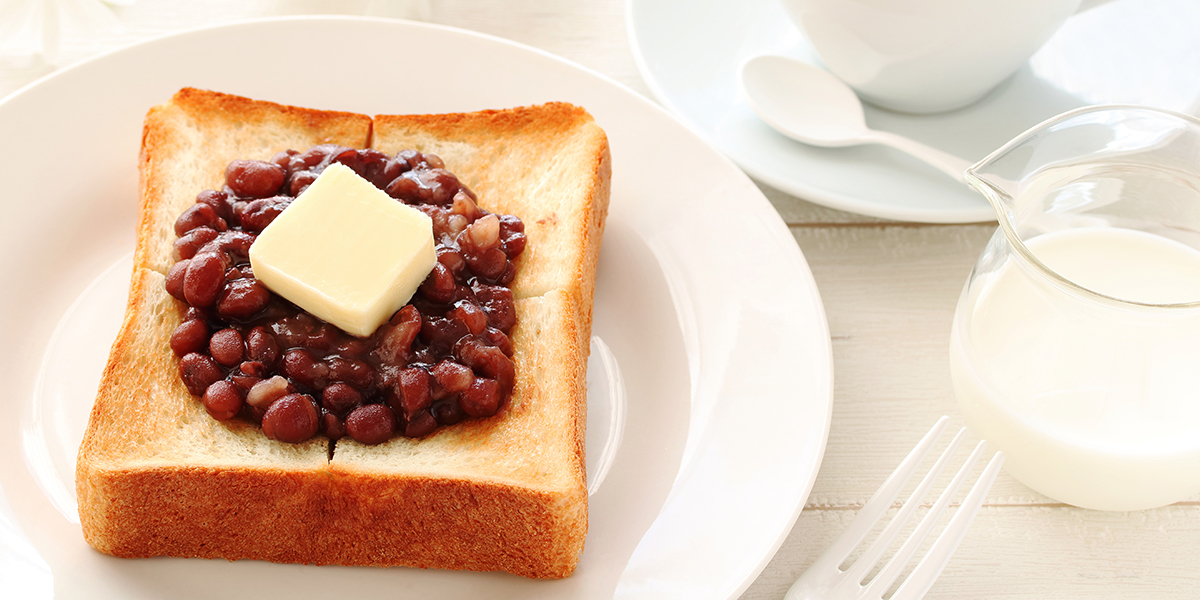 Ogura Toast is a light meal served at coffee shops peculiar to Aichi and is also considered Nagoya Meshi (Nagoya Cuisine). Toast a thick slice of bread, smear on butter or margarine, and top it with red bean paste. The usual way to eat it is open-faced, but some people have it sandwich-style with the sweet bean paste between two pieces of toast. You can also have toast, butter, and Ogura served separately and have it the way you want.
The birthplace of Ogura toast is Mitsu Ha, a coffee shop located in Sakae, Nagoya. Ogura toast was created around 1921. At that time buttered toast was added to the menu in response to the Western food boom. The shopkeeper at Mitsu Ha noticed customers dipping their toast in zenzai (Ogura porridge) and decided to create Ogura toast in response. Afterward, the dish spread across Aichi to become a cafe staple.
A place where you can eat Ogura toast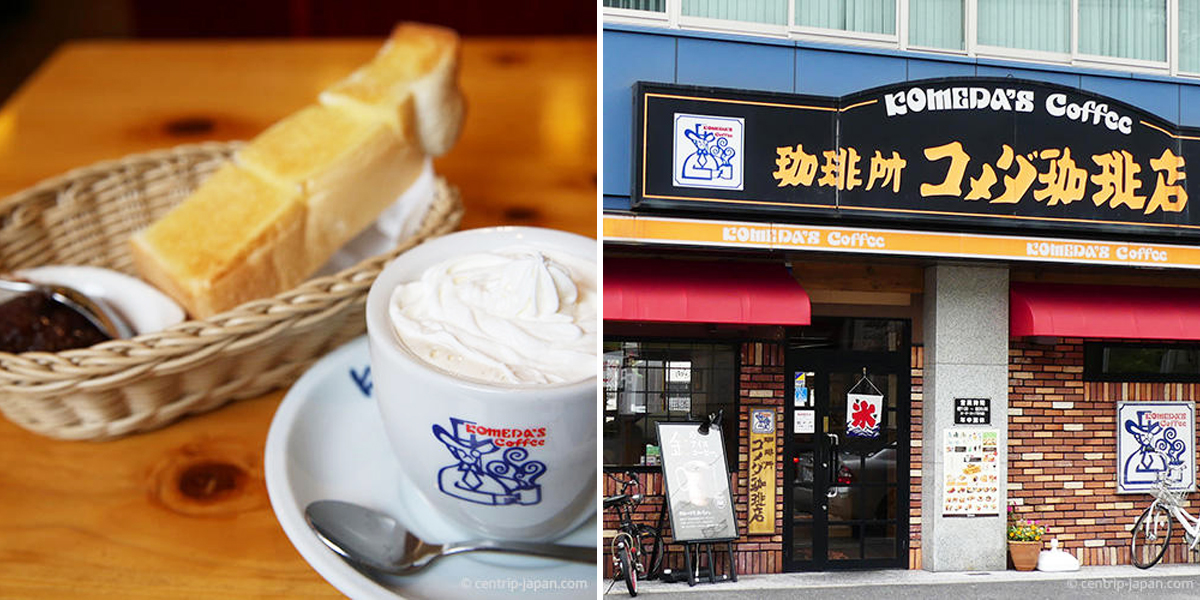 It's a staple menu item at coffee shops in Nagoya and the entirety of Aichi Prefecture. Some of them offer a breakfast service: a drink during breakfast hours comes with toast, boiled eggs, a salad, etc.
Komeda Coffee Shop originated in Nagoya City and has more than 800 stores nationwide and offers a variety of breakfast and regular specials.
Let's make some Ogura toast!
There are only three ingredients required to make Ogura Toast, and they're all easy to get your hands on. It is simple to make, even if you don't like cooking. Let's give it a try!
Ingredients serves 4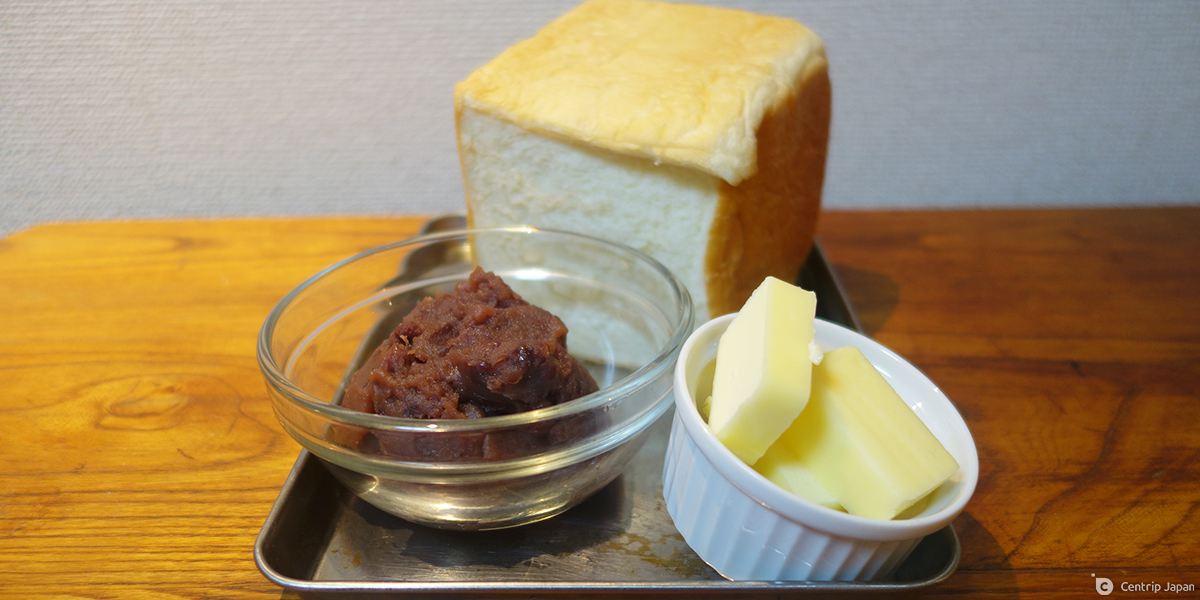 ・4 slices of bread
・60g salted butter (15g per serving)
・200g (50g per serving) *Sweetened red bean paste
If it's hard to find Ogura An at the nearest supermarket, you can shop at Asian markets or online.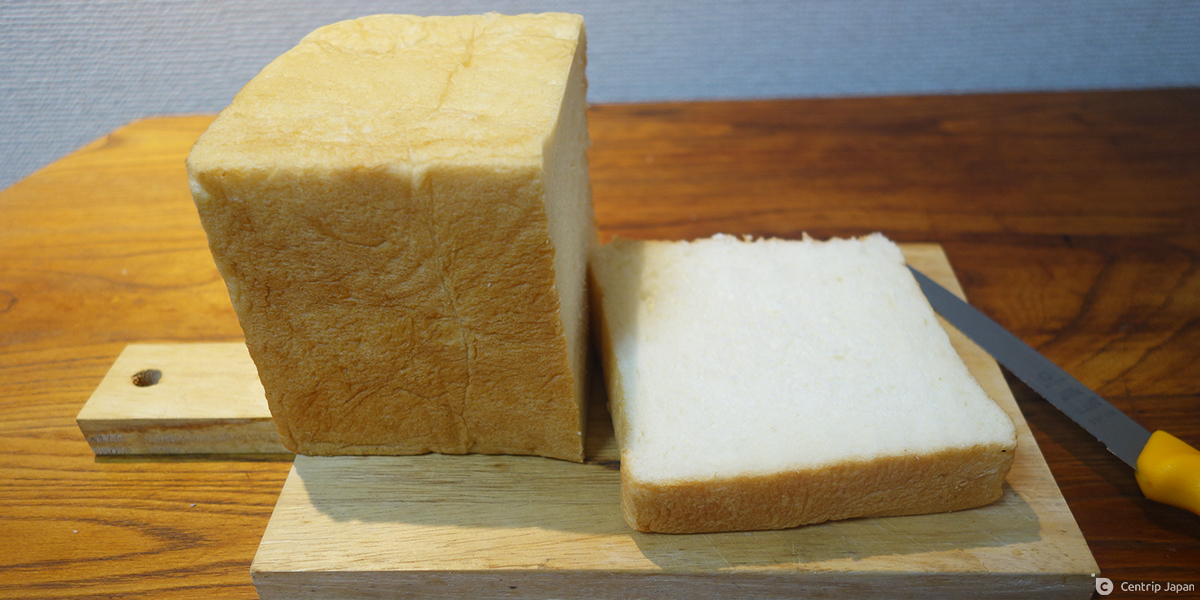 1)Cut the bread into bite-size pieces.
2)Warm butter to room temperature for easy spreading.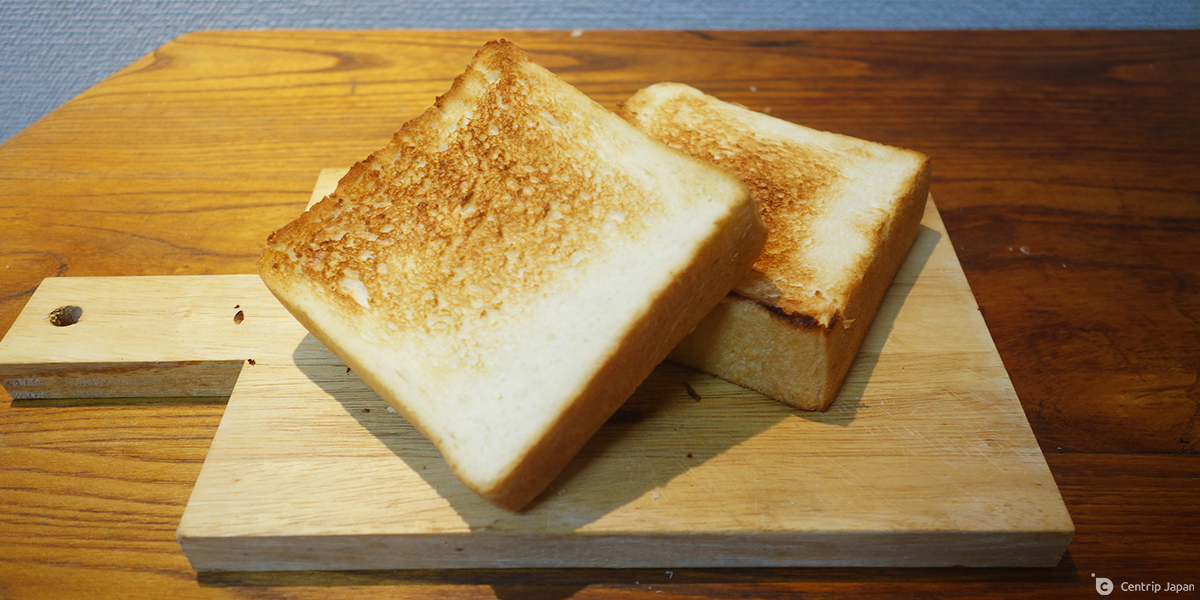 3) Toast the bread to a delicious golden brown.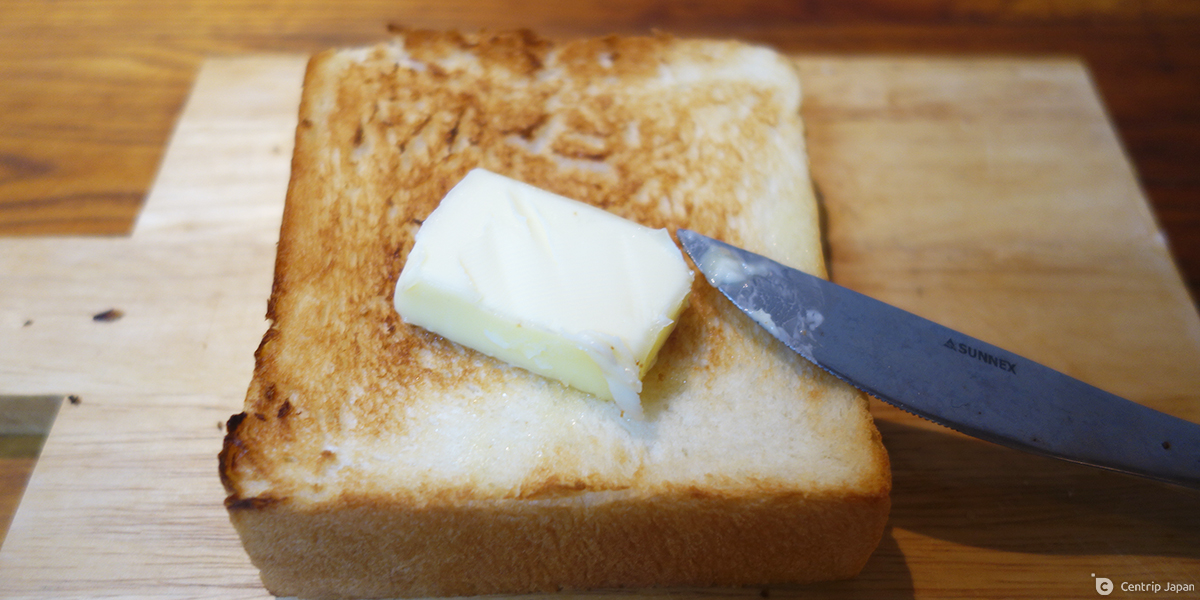 4) Spread butter on freshly baked food.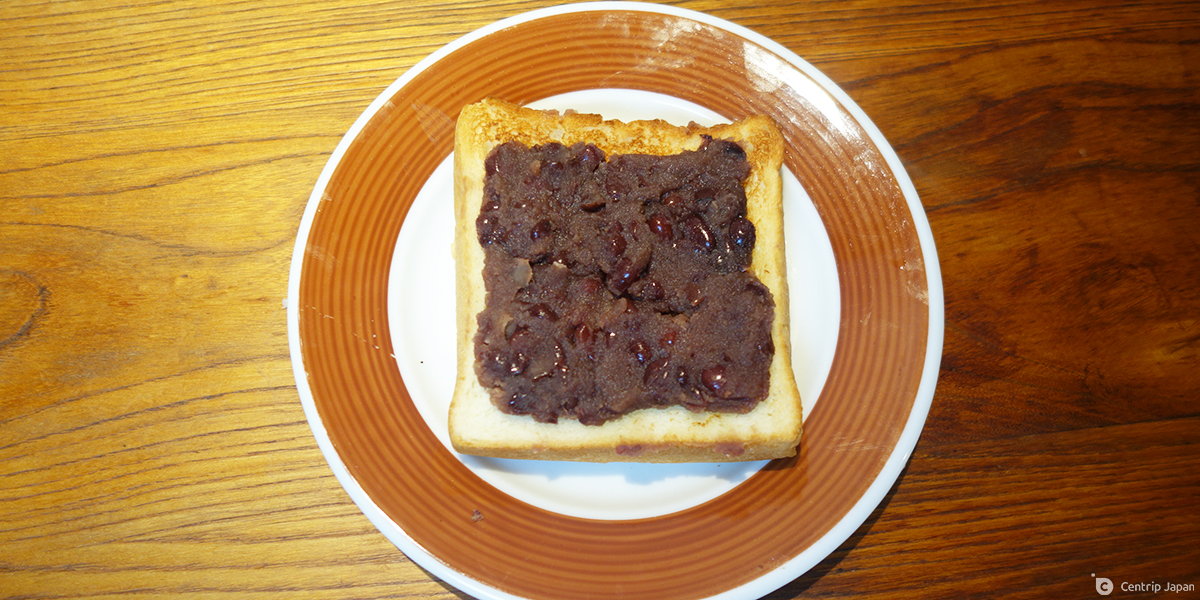 5) Spread the red beans over the entire surface of the toast.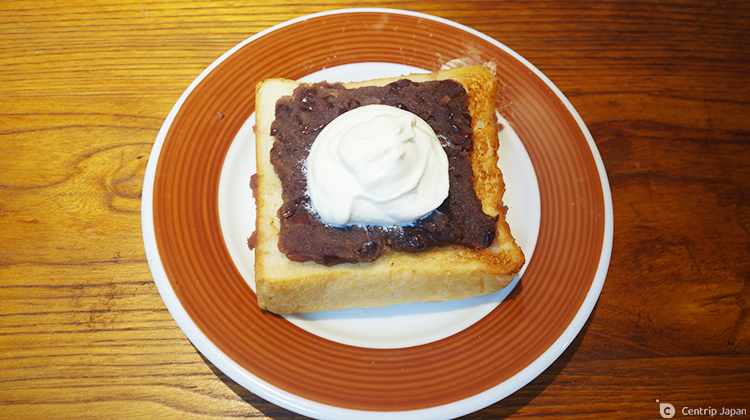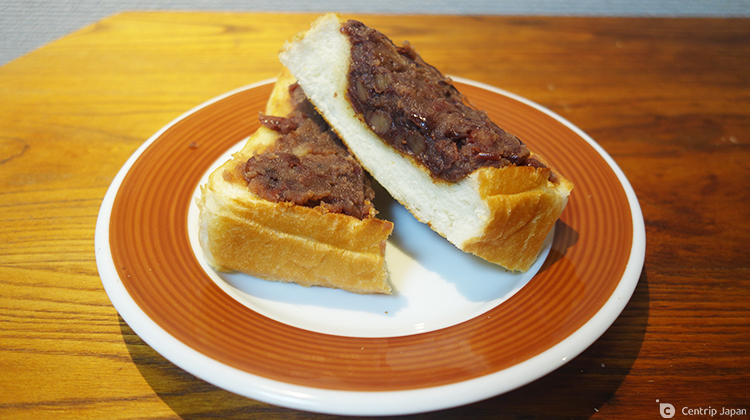 You can top it with more butter, whipped cream, or fruit if you like.
Wrap-up
Gohei Mochi and Ogura toast are traditional snacks in Central Japan. These snacks are easy to make with readily available ingredients. Both of these are familiar flavors that can be enjoyed by the entire family and with friends.
If you want to make Gohei Mochi, feel free to exchange the walnuts with peanuts or almonds, and if you want to make Ogura toast you can also arrange the toppings such as adding cream, fruit and matcha powder. Feel free to personalize it and make your variation.
Click here to get the latest information on Central Japan.Centrip Japan - Nagoya and Chubu Information