| Centrip Editorial Board
Local Homemade Cuisine: Keichan
What is Keichan?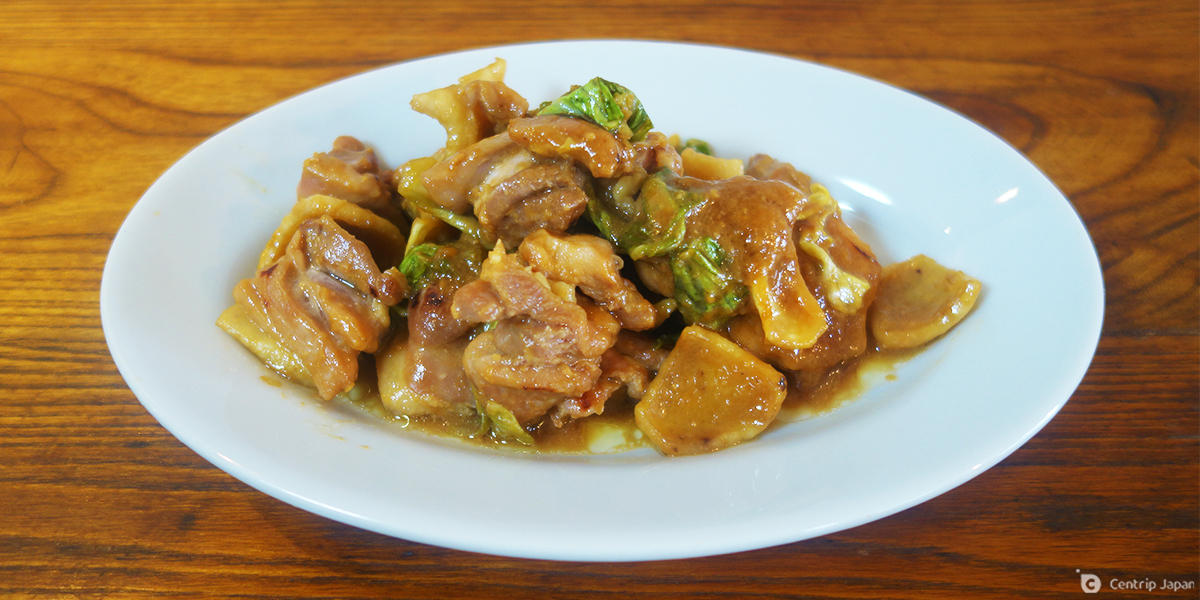 Keichan is a local dish eaten in the Hida area, in Gifu Prefecture, where Takayama, Gero Onsen, and Gujo are located. In the past, many families in the Gero/Gujo area raised chickens primarily for their eggs. Keichan cooking started when the chickens were done laying eggs. Keichan was created at a time when meat for eating was scarcer than today. It was considered a dish for special occasions, such as the New Year.
It was around 1960 that Keichan moved from home cooking to restaurant menus. In the 1970s, the price declined even further due to the spread of broilers, making it a beloved dish that is enjoyed by the people of the Hida area. It's a simple dish, first chicken is marinated soy sauce or miso-based tare, and stir-fried with cabbage, onions, and other vegetables. In the Hida area each home and restaurant has its own flavor. It's one of the unique points of Hida cooking. For example tare, miso, soy sauce, and salt flavor. When you visit the Hida area, we recommend that you compare the Keichan you eat at different restaurants.
Hida: History and Tradition
The Hida area is surrounded by mountains and bountiful nature. It takes about 2 hours and 30 minutes from Nagoya Station by express train, and about 3 hours and 30 minutes from Centrair by direct bus. There are not only hot springs that you can enjoy alongside nature, but also historic old towns, sites, and cultural assets. In addition to Keichan you can also enjoy a wide variety of local foods. Here are some recommended spots in Takayama, Gero, and Gujo, the most popular tourist destinations in the Hida area.
Takayama Area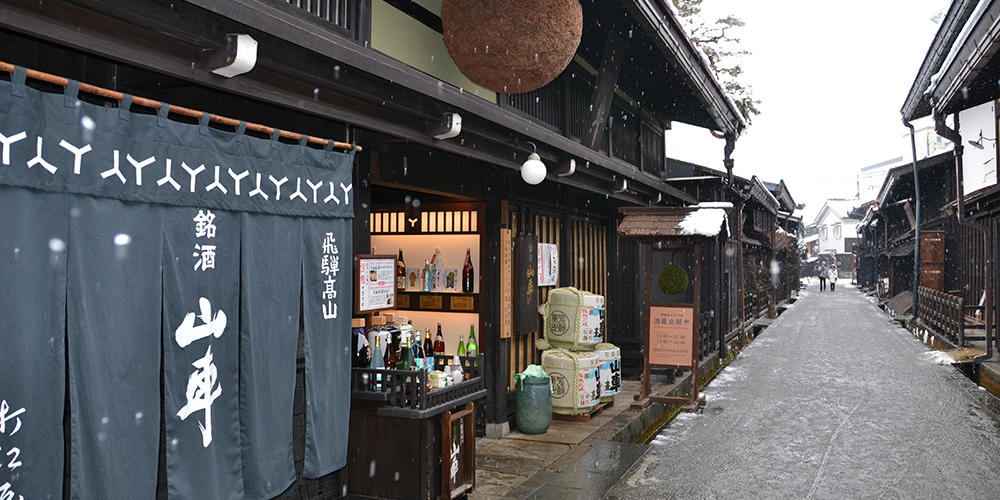 The Takayama area has a long history in the Hida area. This area, has prospered as a castle town since long ago. It is known as "Hida's Little Kyoto" because of the old streets, lined with historical buildings, built between the Edo and Meiji periods. One of the most popular sightseeing spots is Sanmachidori, which is a 5-minute walk from JR Takayama Station. A waterway runs under the eaves of the building, and there are many restaurants and cafes, folk craft shops, souvenir shops, and restaurants, as well as a sake brewery with a sake drum at the entrance. You can also enjoy eating Hida beef skewers, Mitarashi Dango, Gohei mochi (rice cakes), and tasting local sake.
Gero Area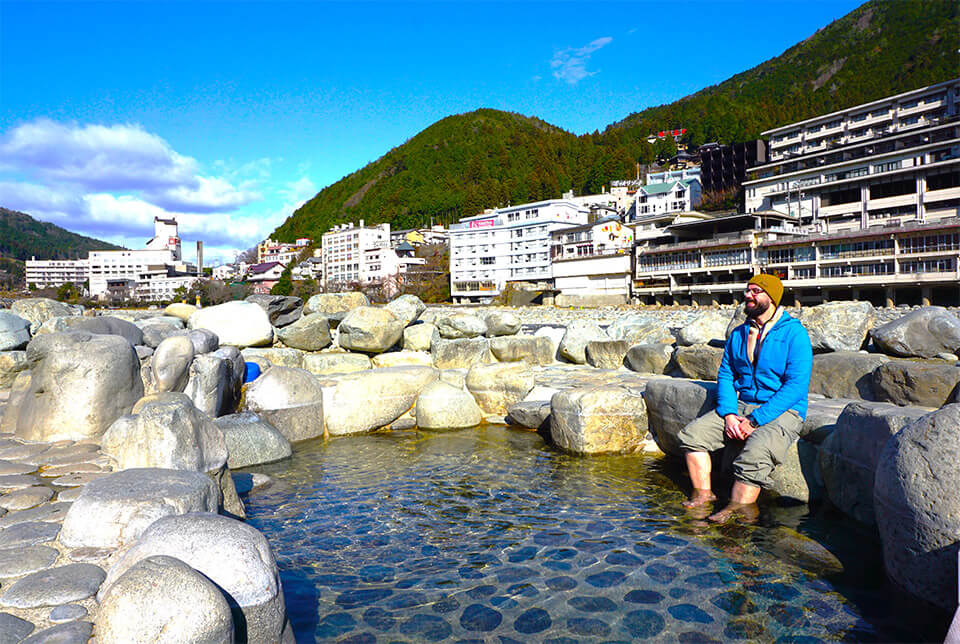 The best part of the Gero area is the hot springs. Gero, along with Kusatsu and Arima, is known as one of "Japan's Three Oldest Hot Springs". The hot springs of Gero are alkaline hot springs, characterized by a soft and smooth feel to the water. Tradition states that the hot springs will beautify the skin because the waters remove keratin and are said to make your skin smooth.
The best way to enjoy Gero is by staying at a Hot Spring Inn, but for travelers with little time, it can also be enjoyed as a day trip. For those who want to enjoy hot spring bathing as part of a day trip, the Yumeguri Ticket is a great option. If you purchase this ticket, you can enjoy three hot spring tours, including hotels and inns. There are also free footbaths scattered around, recommended if you don't want to take a full dip, and just want a quick refresh.
If you walk along the streets of Gero Onsen, you'll find many objects associated with frogs. Frog shrines are ready for visitors and frog souvenirs will make great mementos. The popularity of frogs derives from the fact that "gero", in Japanese, is "ribbit" in English.
Gujo area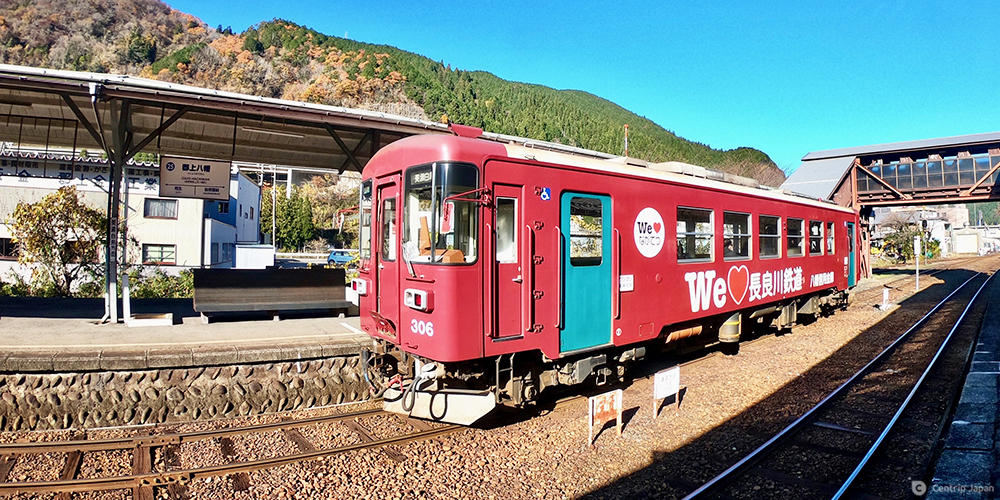 The Nagaragawa Railway is the best way to get to Gujo Hachiman, the center of the Gujo area. The train is so popular that some travelers visit Gujo Hachiman only to ride the red-retro carriages of the Nagaragawa Railway. You can also enjoy a leisurely train ride on the special sightseeing train "Naka", which runs once a day, there and back, and consists of two extra carriages: a dining car that serves full-course meals, sweets, made with local ingredients, and a sightseeing car with a luxurious interior.
Gujo Hachiman, known as the "Water Town", is a castle town characterized by the sound of flowing water that echoes throughout the town. It's full of clear streams and famous water. You can enjoy the relaxing sound of water as you walk around the town.
There are a total of 13 temples on the quaint streets, which have a similar atmosphere to Kyoto and have earned the city the title of "Little Kyoto" from the National Conference on Kyoto. In particular, the artisanal and blacksmithing districts have been selected as having important traditional buildings, and are protected by the government.
Silkscreen printing and food sample production are other traditional crafts in Gujo Hachiman. Especially, food sample manufacturing, for restaurant displays. The majority of food samples in Japan are made in Gujo Hachiman.
Let's make Keichan!
Keichan is a chicken dish, cut into bite-sized pieces and seasoned with sauce. It is one of the most popular local dishes in the Hida area and easy to make at home.
Serving Size: 4 to 5 people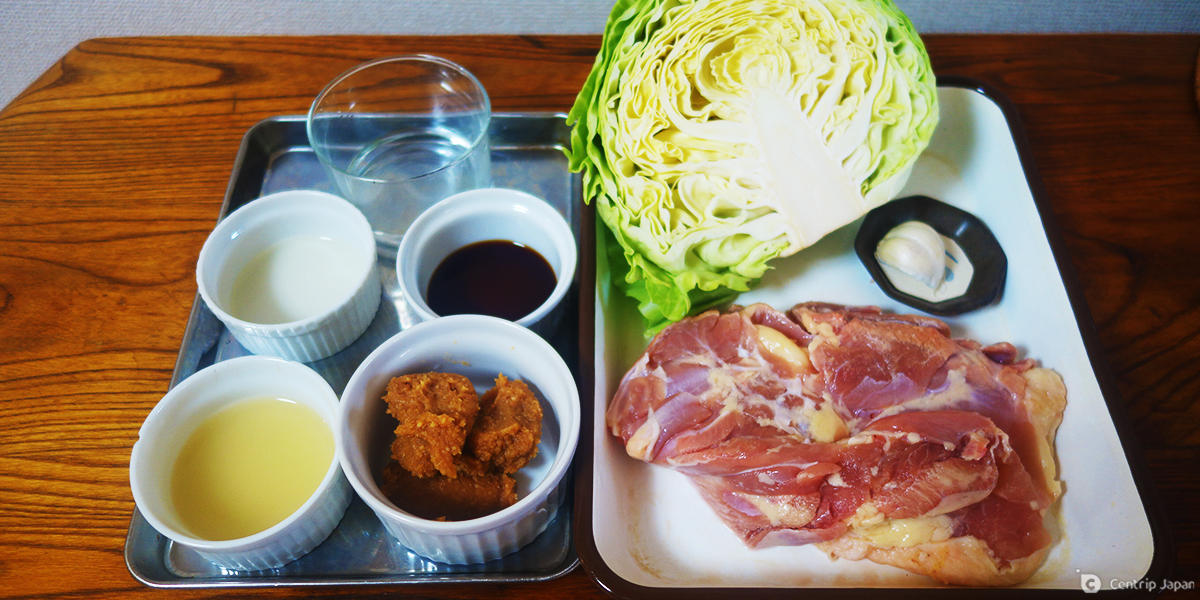 500g chicken (100g/person)
1/2 head of cabbage
Tare Sauce Instructions:
3 tbsp soy sauce
3 tbsp miso
1 tbsp mirin
1 tbsp sake
1 tbsp garlic (grated)
1 tbsp apple juice
Directions: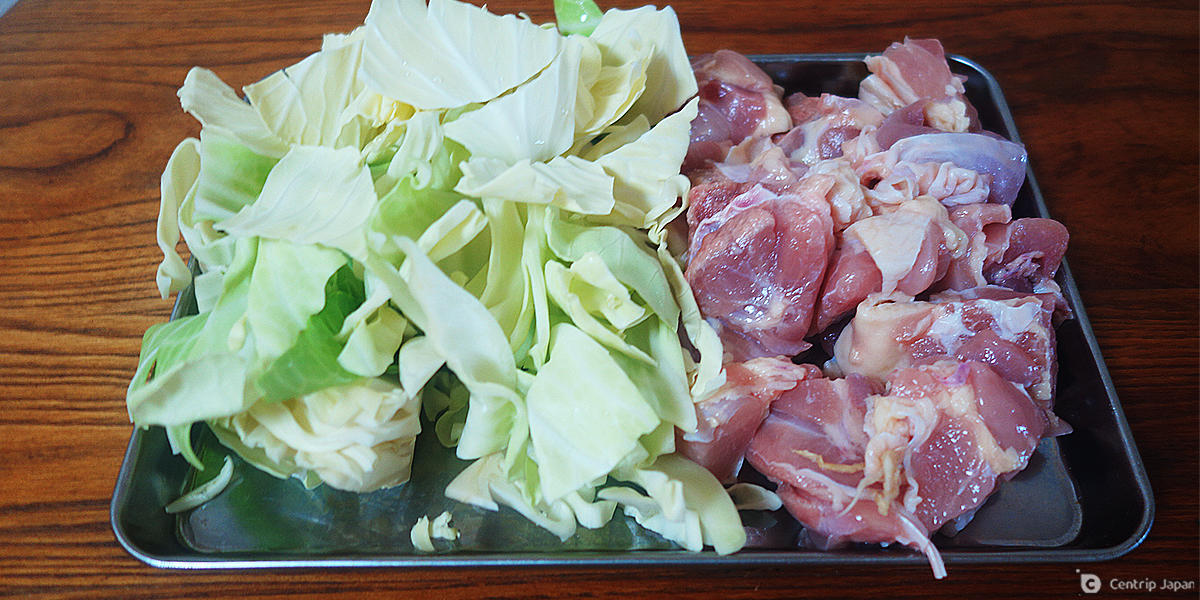 1)Cut the chicken & cabbage into bite-sized pieces.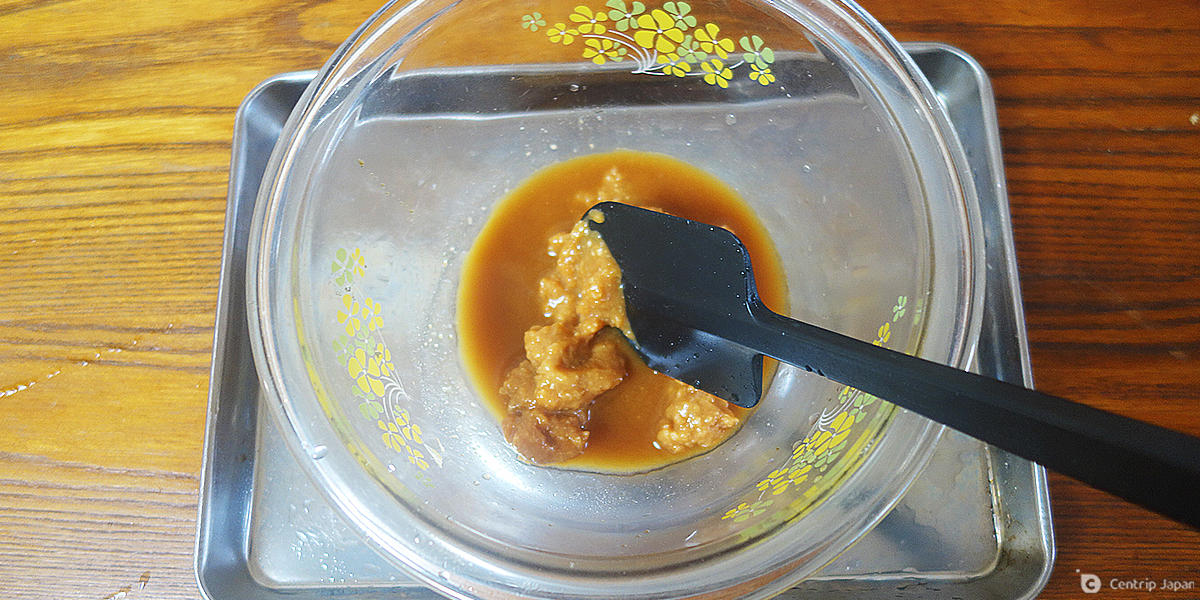 2) Combine all the ingredients for the sauce in a separate bowl and mix well.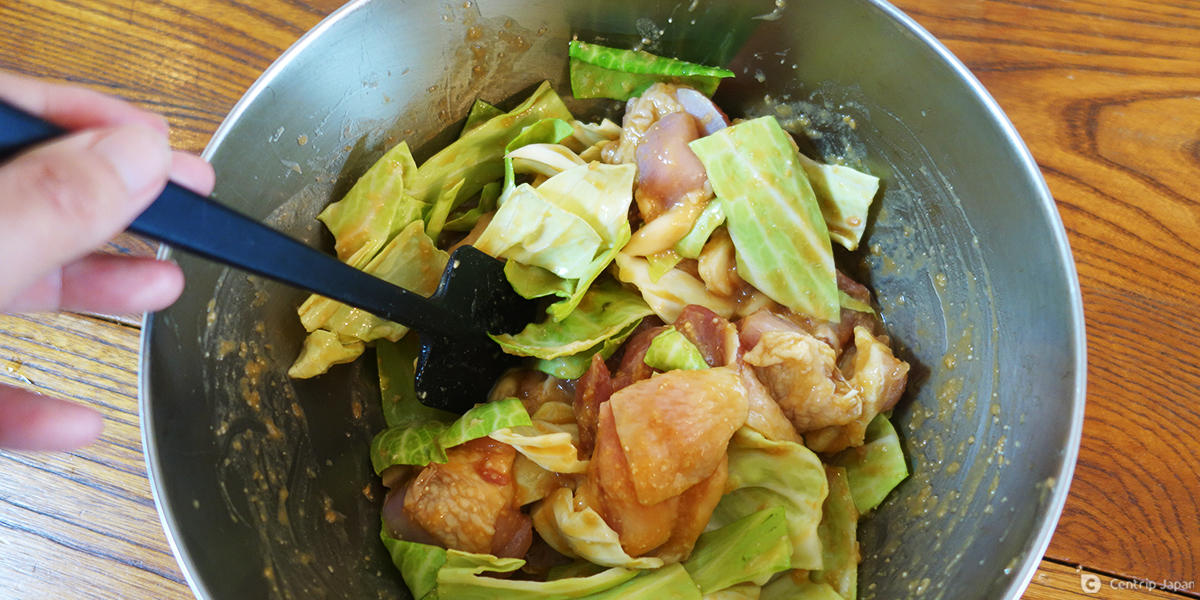 3)Add the chicken & cabbage to the bowl and toss it in the sauce.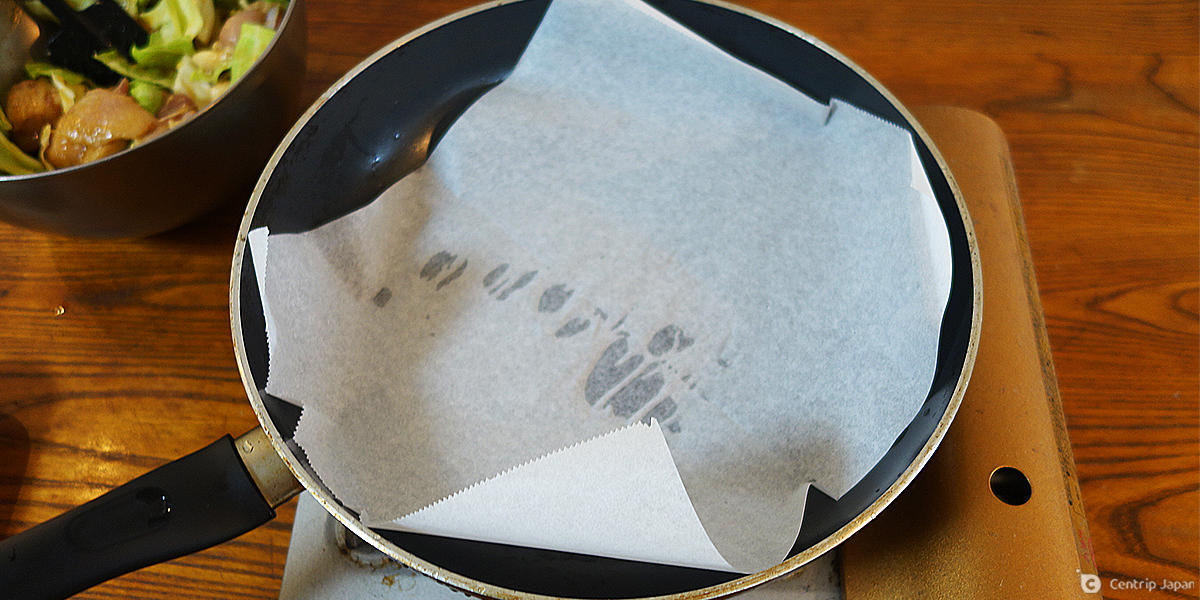 4) Line a frying pan with a cooking sheet and heat the pan.
Be careful not to put the mixture directly into the frying pan as it will burn.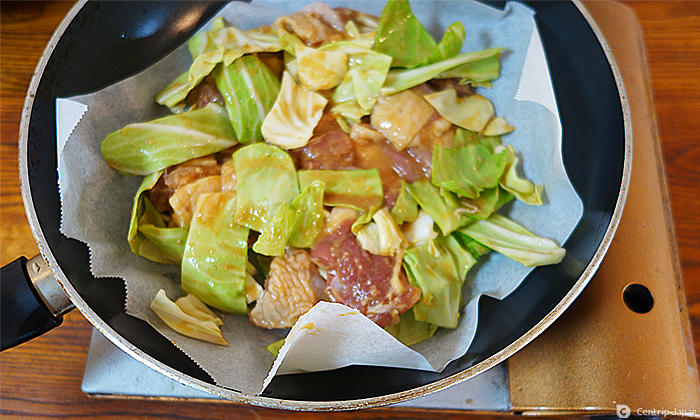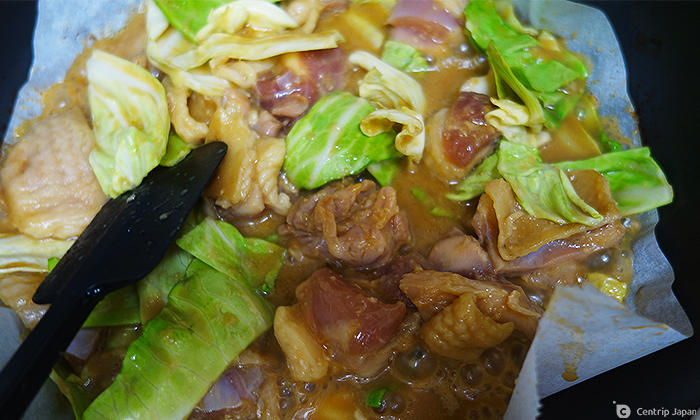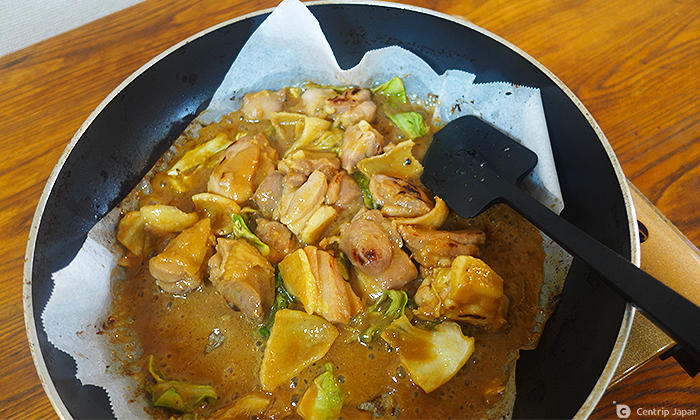 5) Put the mixture in a frying pan and fry while stirring.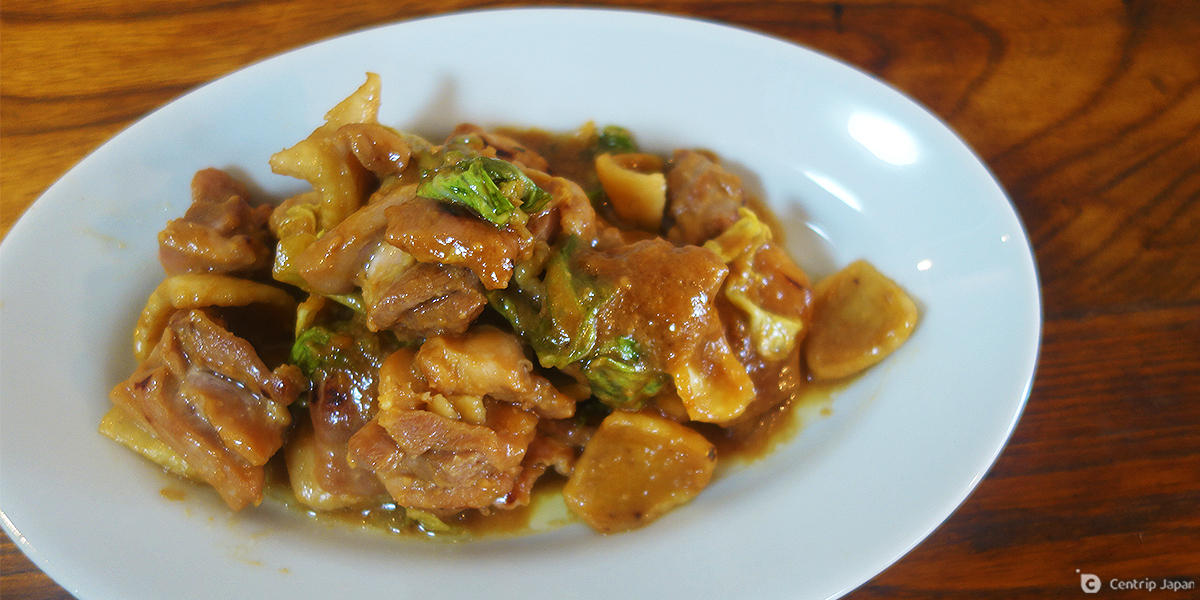 6) When the chicken is fully cooked, Bon Appétit.
Feel free to use your favorite part of the chicken, thigh or breast, & make sure you enjoy it while it's hot!
Wrap-up
Keichan is prepared differently everywhere you go. If you are in the Hida area. There are many different tastes to the dish, but the basic ingredients always remain the same. Don't pass up your chance to enjoy Keichan, in all its different splendor, while visiting the Gifu region.