| Centrip Editorial Board
Driving from Nagoya: Sea, seafood, Mt. Fuji! One-day trip to Omaezaki in Shizuoka!
In 2020, the new coronavirus has had a huge impact on our lives. Travel enthusiasts around the world are frustrated because they can't travel freely.
That's why Centrip is now offering personalized road trips without the need for public transportation. We're here to encourage travel enthusiasts to explore a new way to travel!
Our destination this article is Omaezaki and Yaizu in Shizuoka Prefecture. It takes about 2.5 hours from Nagoya by car, and about 3 hours from Tokyo, for a day trip.
In Omaezaki, you can enjoy fresh seafood dishes and walk along the beautiful coastline. In Yaizu, you can see Mt. Fuji, and reset with nature and the Pacific Ocean. Feel calm and regenerate so you are ready to get back to the grind!
Course Outline
Destination: From Nagoya Station to Omaezaki Kaisen, Nabura Market
Return trip: Ishibe Kaiyo Bridge to Nagoya Station
Total time:
9 a.m. - 8:30 p.m. (Duration: approximately 11.30 hours; Driving time: approximately 6 hours and 26 minutes)
Outline of the driving route
9 a.m., Nagoya Station
↓
(Travel time: about 2 hours and 30 minutes) Exit at the Sagara-Makinohara Interchange on the Nagoya Expressway Inner Circular Route C1, Nagoya Expressway No. 3 Odaka Line, Ise Bay Highway, or Tomei Expressway
↓
11:30 a.m., Seafood Nabura Market
↓
(Travel time: about 6 minutes)
↓
1:30 p.m., Omaezaki Cape Park
↓
(Travel time: about 20 minutes)
↓
2:30 p.m., Hamaoka Sand Dunes
↓
(Travel time: about 1 hour)
↓
4:00 p.m., Wadahama Beach and Ishibe Marine Bridge
↓
(Travel time: approx. 2 hours and 30 minutes) from the Yaizu Tollbooth, take the Tomei Expressway, Ise Bay Expressway, Nagoya Expressway No. 3 Otaka Line, or the Nagoya Expressway Inner Circular Route C1 / Nishiki-Bashi Exit.
↓
8:30 p.m., Arrival at Nagoya Station
11:30 a.m., Seafood Nabura Market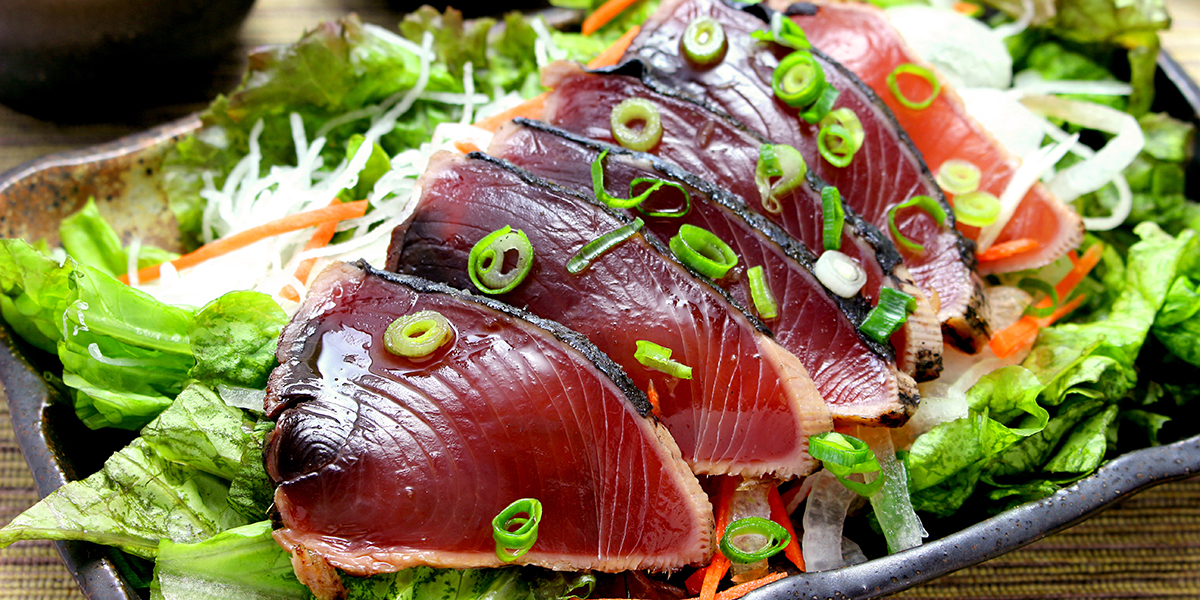 Departing Nagoya Station, it takes about 2 hours and 12 minutes. The place you will arrive at for lunch is Omaezaki Kaisen Nabura Ichiba, a seafood market. This is a market where you can find fish caught at the Port of Omaezaki and other marine products sent directly from all over Japan.
There is a food area called Shokuyuukan in the market. Enjoy your lunch here! Sushidokoro [Umi Sachi], a sushi restaurant run by a fishmonger, is one of the best places to enjoy fresh seafood dishes in the market. Among the many seafood dishes available at this market, skipjack tuna is the most noteworthy, because the Port of Omaezaki is located in the center of Shizuoka Prefecture. Because the Port of Omaezaki is one of the largest ports in Shizuoka Prefecture in terms of the amount of bonito caught. The Katsuo no waratataki Teishoku at the Ipponzuri Nikkoumaru restaurant is a good choice. The smoky aroma of grilled bonito combined with the flavorful freshness of the bonito makes this dish a great meal.
Parking: Free parking for 200 regular cars
1:30 p.m., Omaezaki Cape Park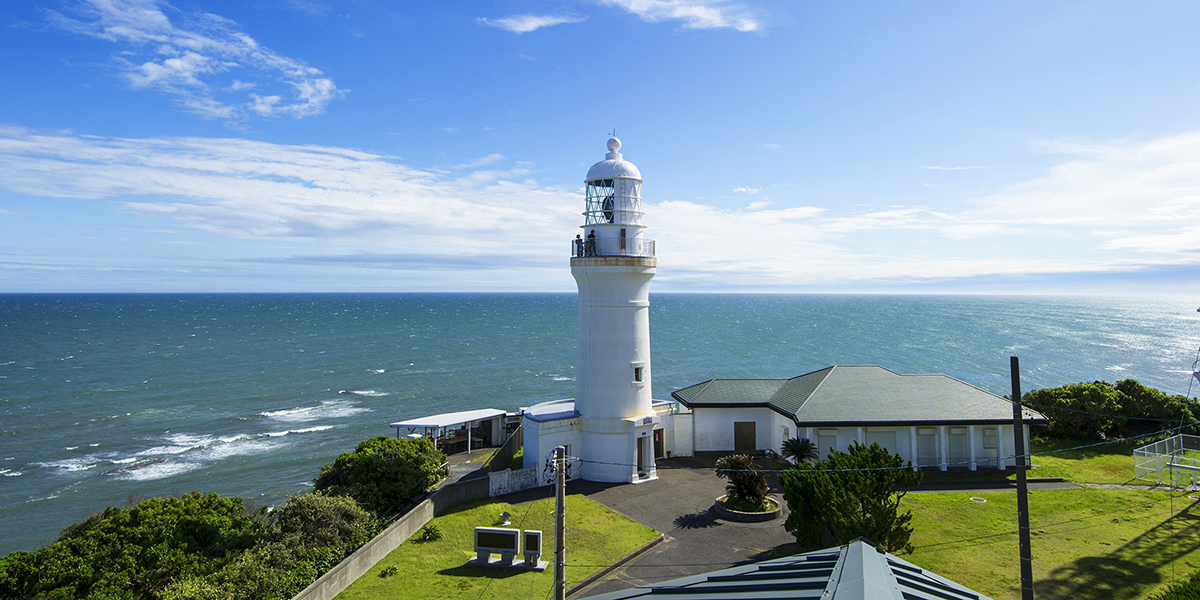 After you've filled your belly, take a walk over the Pacific Ocean horizon! The Omaezaki Cape Park is located about six minutes by car from Omaezaki Seafood Nabura Market.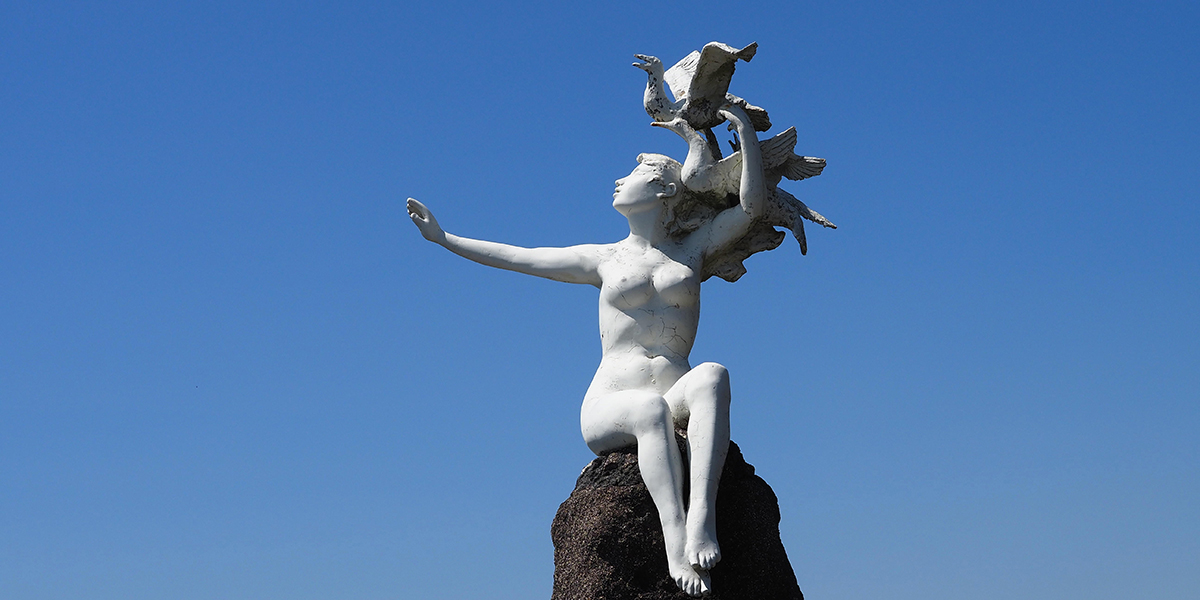 The 1.5 km promenade connecting the 130-year-old Omaezaki Lighthouse and the Sunset and Breeze Observatory is the center of the cape park. Inside the park, there are many places where you can enjoy a magnificent view of the ocean, such as Round Earth Observatory, where you can see the horizon. The area around Shiosai-no-Zou has been selected as one of Japan's best 100 sunset locations and is a delight for photographers. The area has been recognized as Koibito-no-Seichi, a private Japanese project to select good date spots, for their romantic atmosphere.
Feeling the sea breeze from the sea and looking at the endless horizon line, you will be able to enjoy walks here. The scenery will leave you feeling warm and content.
Parking: Free parking for 30 regular cars.
2:30 p.m., Hamaoka Sand Dunes.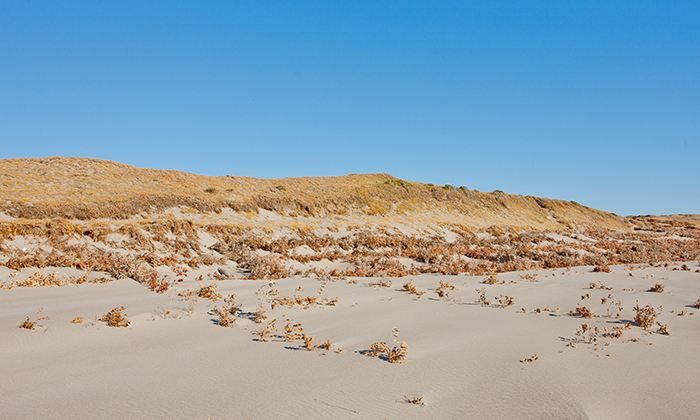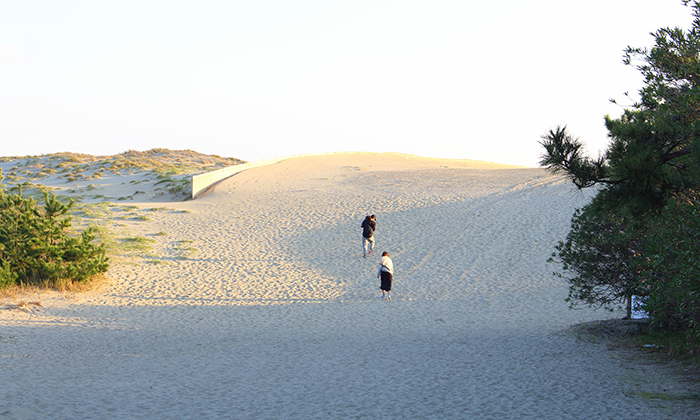 The sea off the coast from Omaezaki in Shizuoka Prefecture to Cape Irago in Aichi Prefecture is called Enshuu Nada. Hamaoka Sand Dune is located on the coast facing Enshu, where the rough waves made it difficult for ships to navigate throughout history. The Hamaoka dunes are part of Nanen-dai-sakyuu, one of the three largest dunes in Japan. It takes about 20 minutes by car from Omaezaki Cape Park. Park your car at Sirasuna Kouen, the entrance to the dunes.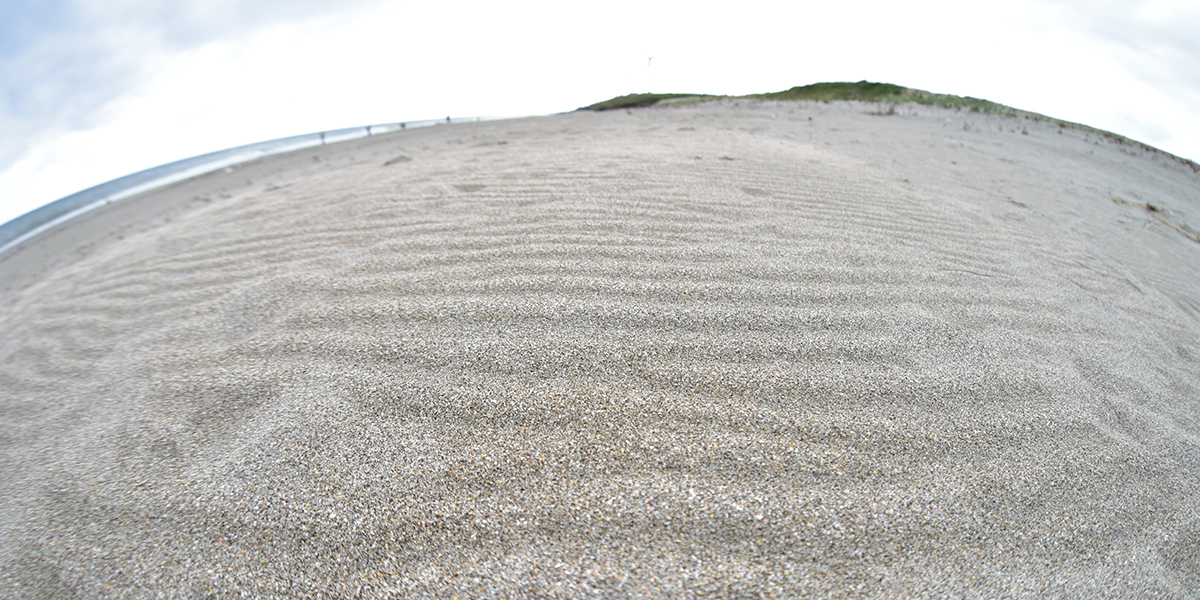 It's very windy at Hamaoka Dunes. It's a strange sensation as you feel your body lighten as the wind blows through your hair, clothes. The sound of the strong wind passing by my ears and the sound of the sand beneath my feet feels like stepping into a scene from a science fiction movie! In winter, strong winds from the sea sometimes create a phenomenon called 'Huumon', which is a wave-like pattern on the beach. When visiting Hamaoka Sand Dunes, be sure to take a photo with you.
Parking: Free parking is available at the entrance to Hamaoka Dunes.
4 p.m., Wadahama Beach and Ishibe Marine Bridge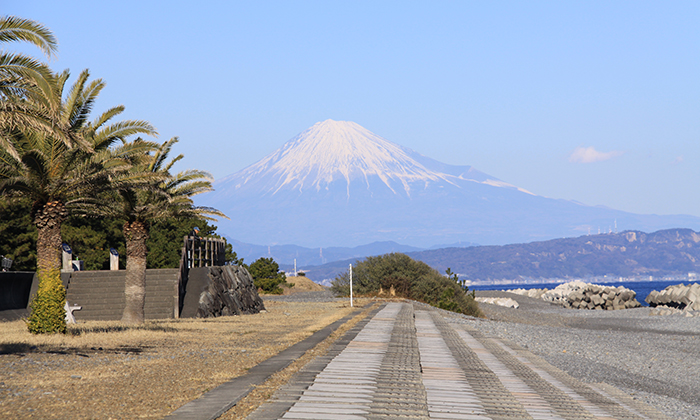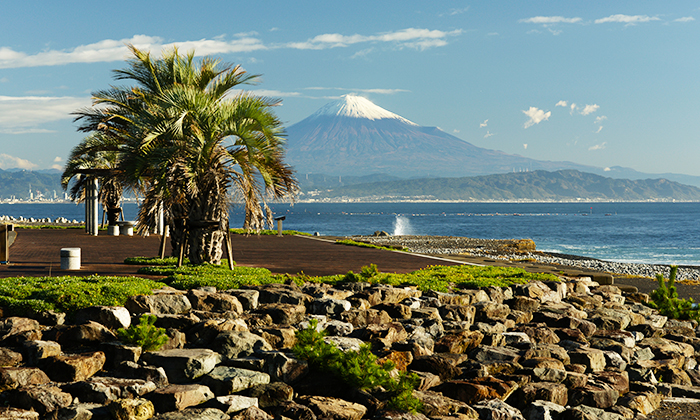 Mt. Fuji is one of the most special places in Japan. We recommend Wadahama Kaigan in Yaizu City, Shizuoka Prefecture, about an hour's drive from Hamaoka Sand Dunes.
Wadahama Kaigan is known as a famous fishing spot. Locals jog and walk their dogs on the beach. The tranquil atmosphere is appealing, and you can enjoy a panoramic view of the sea and Mount Fuji. Fuji from Wadahama Beach is "gentle and serene", as some Japanese describe it. You can sit on a bench and gaze at it for hours.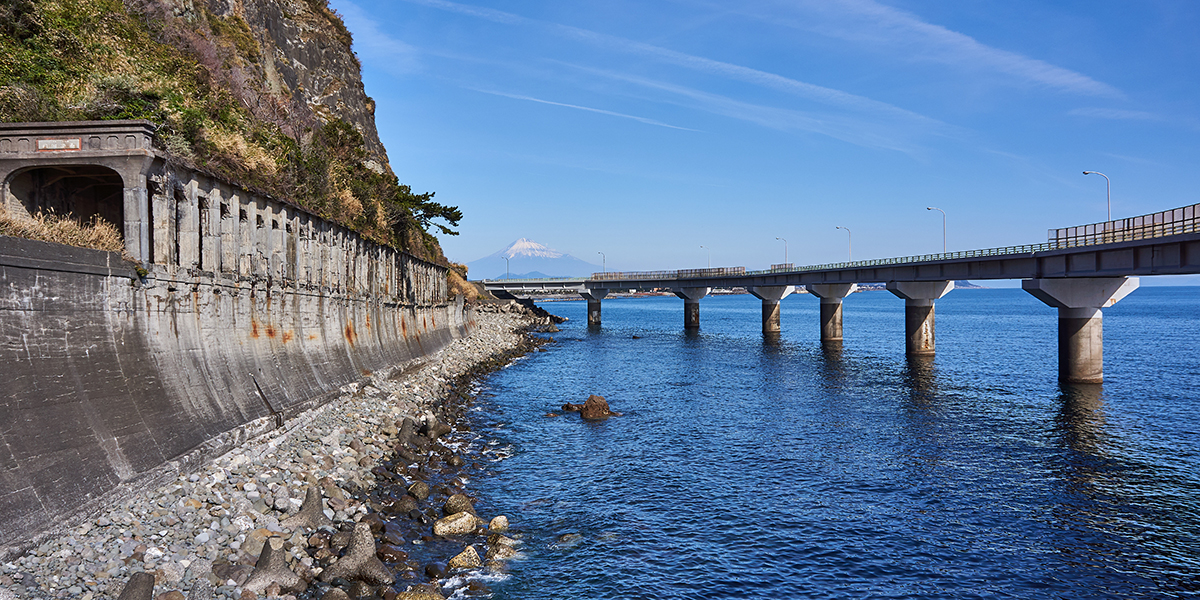 If it's a clear, cloudless day when you drive, go to one more spot before you head back to Nagoya! It's called Ishibe Kaijyou Bashi. From Wadahama Beach, take Prefectural Route 416 toward Shizuoka City and drive for about 20 minutes to reach it. Fuji can be seen as you drive along the bridge over the ocean. Mt. Fuji is also very impressive as it comes closer and closer into view from over the ocean.
Parking: Free parking lot at Wadahama Beach.
Wrap-up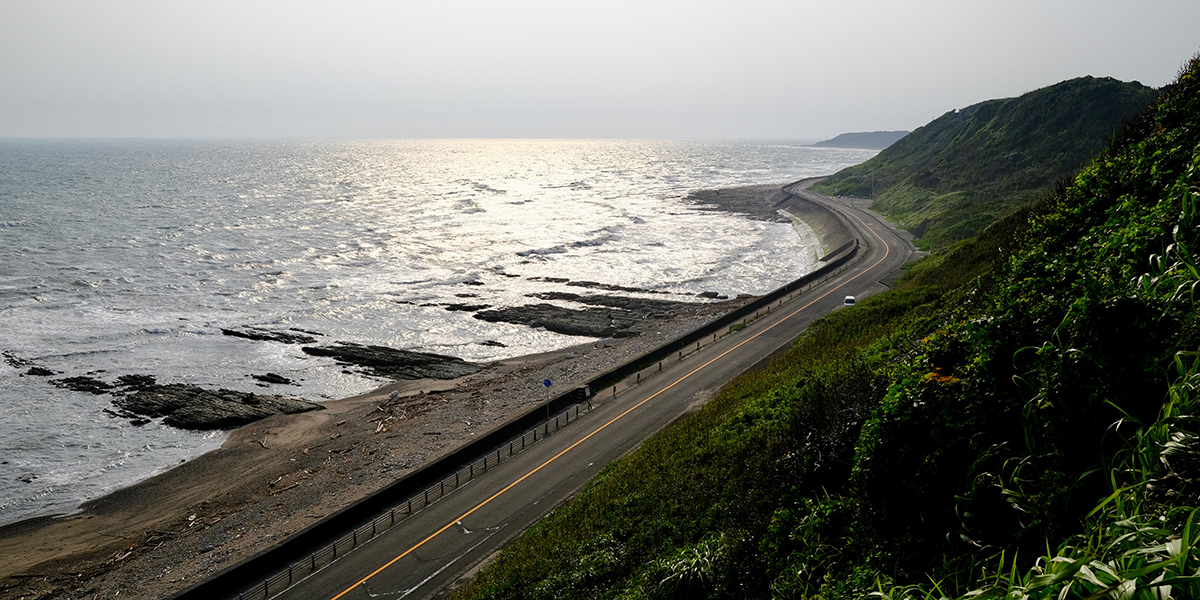 Speaking of driving, have you heard of the Fast Travel Central Nippon Expressway Pass (CEP), an unlimited expressway pass available to foreigners visiting Japan? You can use the toll roads for a flat rate, so if you want to get around Japan at a reasonable price, you should check it out. You can apply for this service when you rent a car at a designated car rental shop.
*The service is temporarily suspended at the moment due to the coronavirus. Check the official website to see when it will resume in the future.
Another fun part of driving in Japan are the service areas or roadside station. They offer a wide range of local specialties and foods from popular restaurants and are a lot of fun to eat and explore. Large service areas are especially noteworthy for the variety of products they offer. We recommend Kamigou and Hamanako service areas for this course.
Finally, let's talk about clothing. Many of the areas introduced in this article are areas with strong winds. For the ladies, pants are recommended over skirts. Also, in the dunes, wear shoes that you don't mind getting dirty! A mini-towel is also handy to have on hand for when you wash your feet.
Click here to get the latest information on Central Japan.Centrip Japan - Nagoya and Chubu Information