| Centrip Editorial Board
Central Japan's Revitalization: Discover the Region's Fresh Offerings in 2023
Central Japan has undergone a quiet renewal, with many new and interesting attractions coming to completion. We have put together a list of some great places to visit. So come, and check them out!
1. Hisaya Odori Park: An urban stroll (Nagoya, Aichi)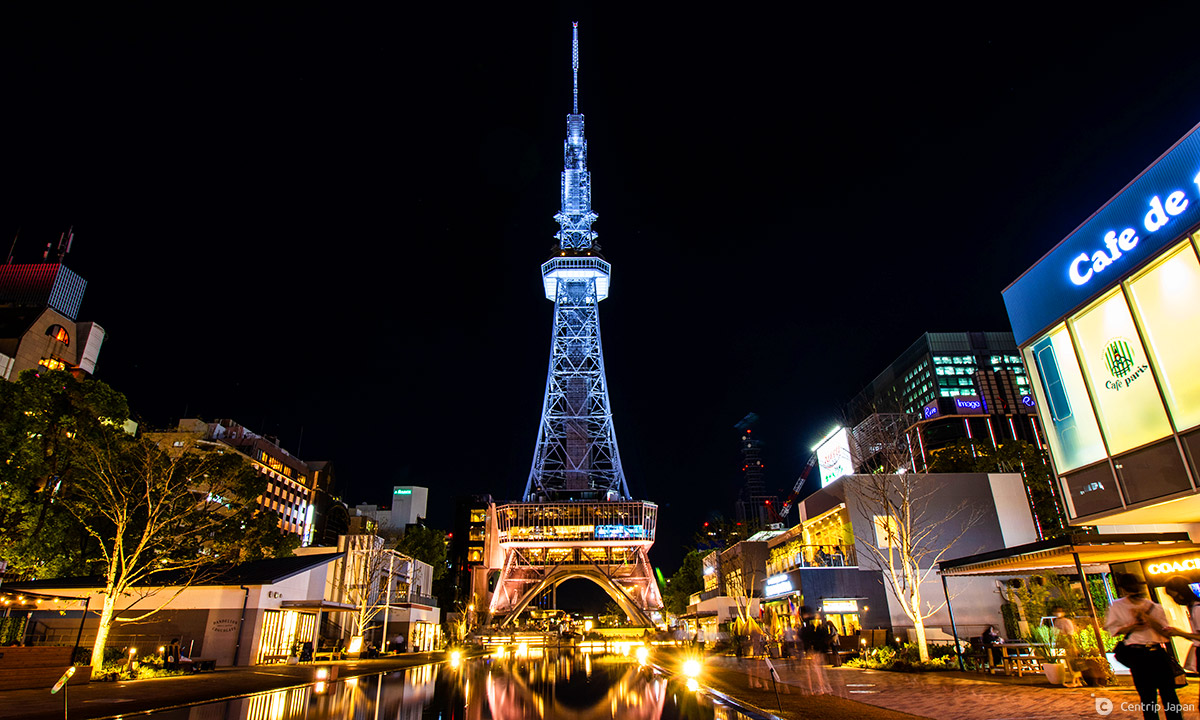 Keywords: Leisure, Arts, Culture, Delicious
What to see: Hisaya Odori Park is no longer just a park. In 2020 the park transformed into a commercial area, combining the benefits of nature with urban revitalization.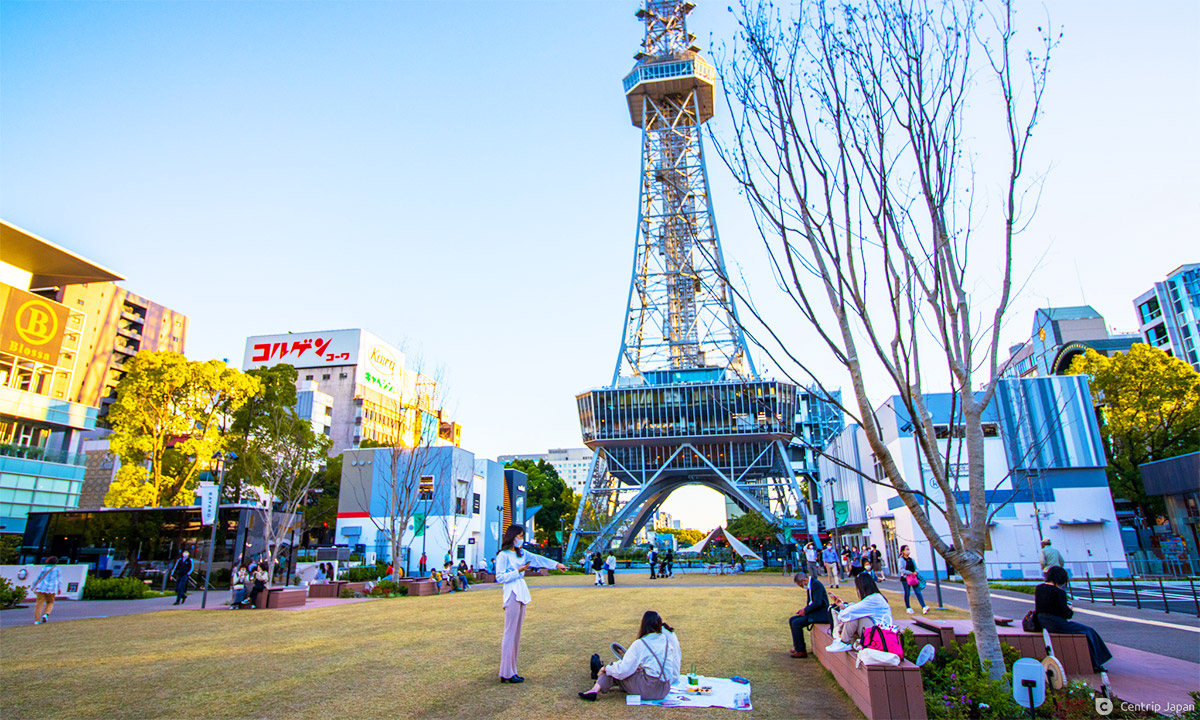 The park is divided into four zones, each with its characteristics, and meeting your needs for recreation and relaxation. Come to Zone 4 to stroll along the romantic pond after a busy day, or head over to Zone 3 for a picnic or a game of pool to relax and unwind! You can also traverse the quiet forest path in Zone 2 and enjoy the beautiful scenes of flowers and plants in all seasons, or take a break on the large lawn in Zone 1 or check out the pop-up markets.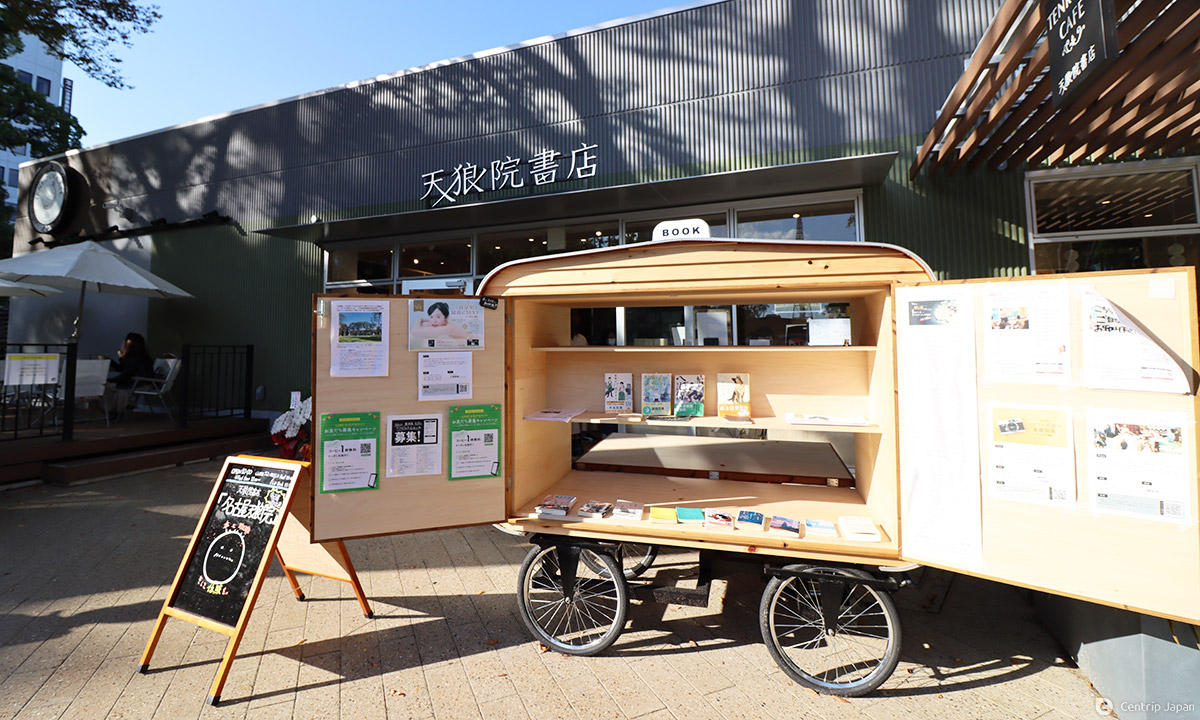 There are so many amazing stores here! In 2020 twenty-five chains opened their doors in Nagoya for the first time! If you like food, don't miss the popular Tokyo muffin cafe ESPRESSO D WORKS, visit the popular Korean dessert store Cafe de Paris, and head over to PEANUTS Cafe to get your hands on Snoopy paraphernalia. HARIO CAFE & Lampwork Factory's collection of glasswork, jewelry, and coffee might be right up your alley. Tenro-in Bookstore is also a treasure trove of literary works. Not to mention the popular Karuizawa cafe, and ELOISE'S Cafe... the list goes on.
Editor's Recommendation: Want to get together with your family for a relaxing meal? Meet with friends or that special someone for afternoon tea? Maybe study alone to recharge your batteries? Or explore the most popular stores in Nagoya - come and visit the new Hisaya Odori Park!
2. Historic site - Sekigahara Battlefield Memorial Museum (Sekigahara-cho, Gifu Prefecture)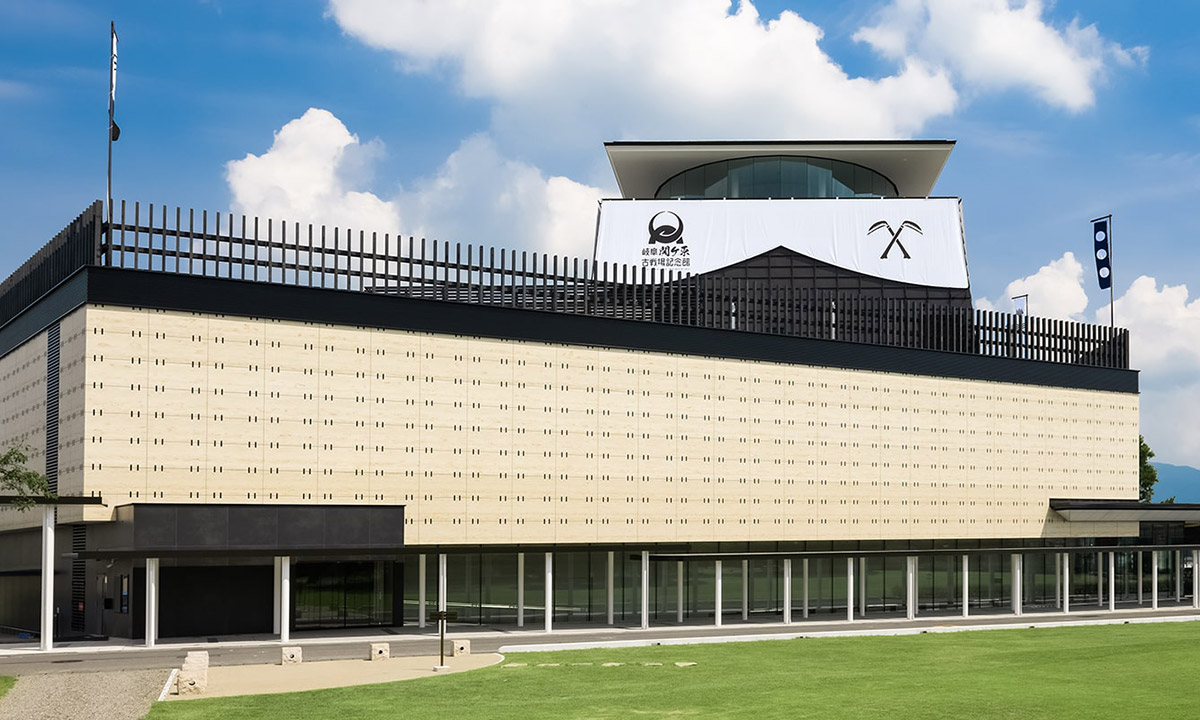 Credit:SEKIGAHARA MEMORIAL
Keywords: History, Experience, Exhibition, Relics
What to see: The Gifu Sekigahara Battlefield Memorial Hall (Sekigahara Battlefield Memorial Hall), a 10-minute walk from JR Sekigahara Station, opened in 2020, is a must-see spot for lovers of Japanese history.
More than 400 years ago, the Battle of Sekigahara took place here. When Toyotomi Hideyoshi, the de-facto ruler of Japan, died of illness, his general, Tokugawa Ieyasu, grew in power. Tokugawa Ieyasu then violated the prohibitions on warfare and Ishida Mitsunari, a loyal general to the Hideyoshi family, started a northern expedition against Ieyasu. These actions culminated in a decisive battle at Sekigahara, near Mino (Present-day Gifu). Tokugawa Ieyasu won the fight and laid the foundation for the Tokugawa family's centuries-long rule, and is known as the decisive battle that ended the Warring States period.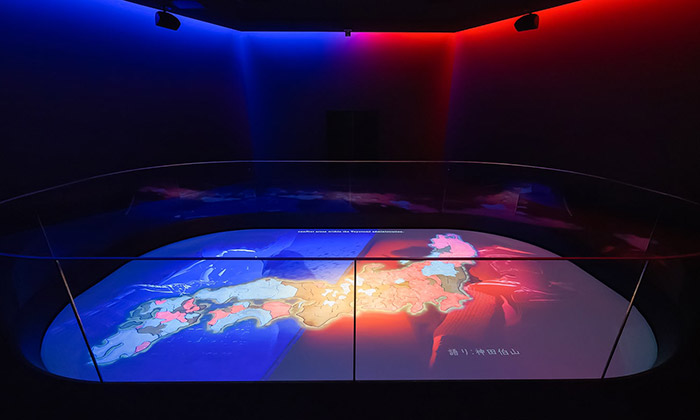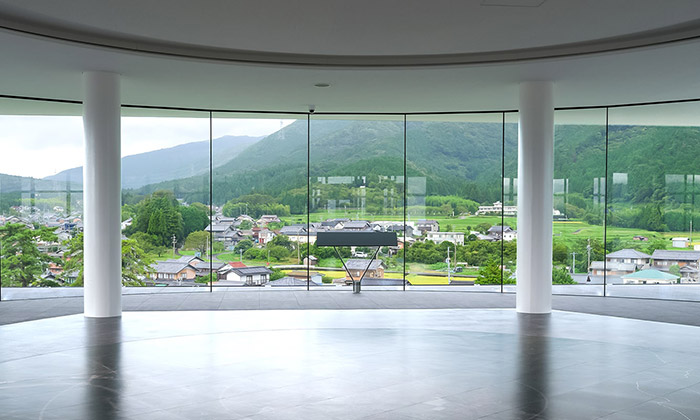 The site of the ancient battlefield memorial hall is on the plains of the battle. The museum features a stunning Ground Vision exhibition, a display room with artifacts from the Warring States period, an experience area, and an observation room with a panoramic view of the battlefield, giving you a sense of the excitement of the period.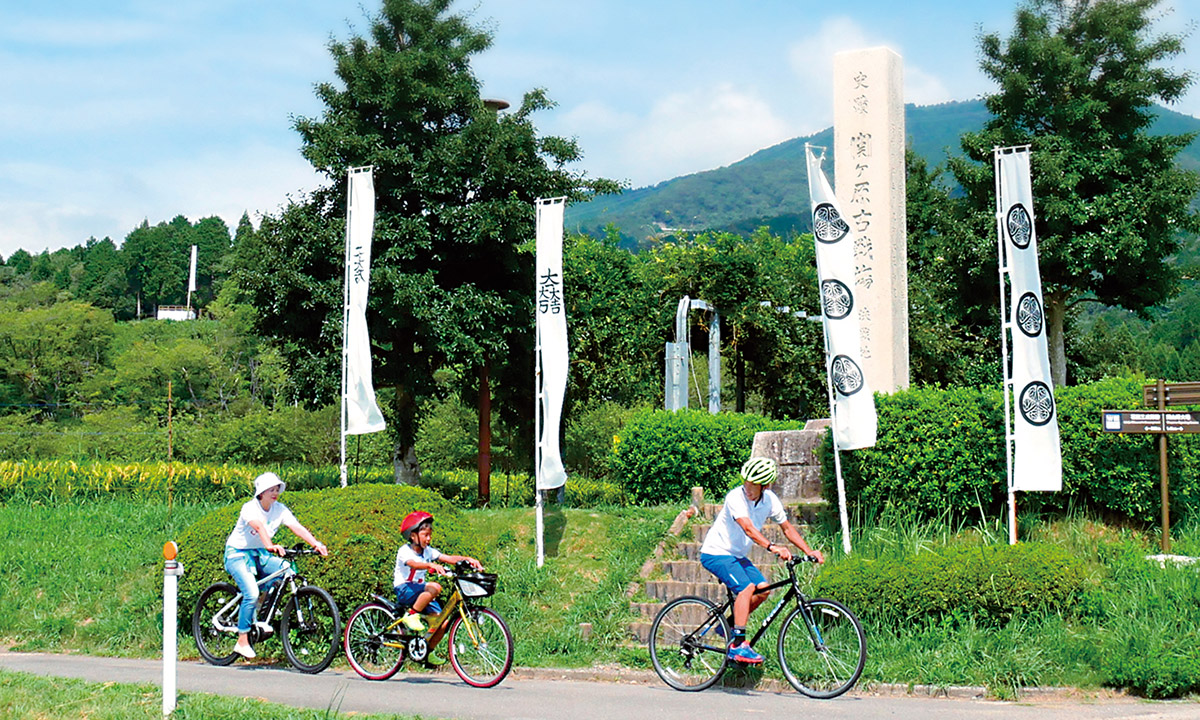 Credit:SEKIGAHARA MEMORIAL
A variety of tours are available at the memorial hall - from daily routes that depart at regular times to tours that visit the historical sites of samurai, such as the Tokugawa Ieyasu Route and the Ishida Mitsunari Route. Each route has explanations from a professional guide. The surrounding cycling routes are also very engaging! The memorial hall offers bicycle rentals and the chance to wear the armor of one of Japan's great generals. An experience history lovers are sure to enjoy!

Editor's recommendation: A visit here is a must for Japanese history lovers!
3. National Crafts Museum (Kanazawa City, Ishikawa Prefecture)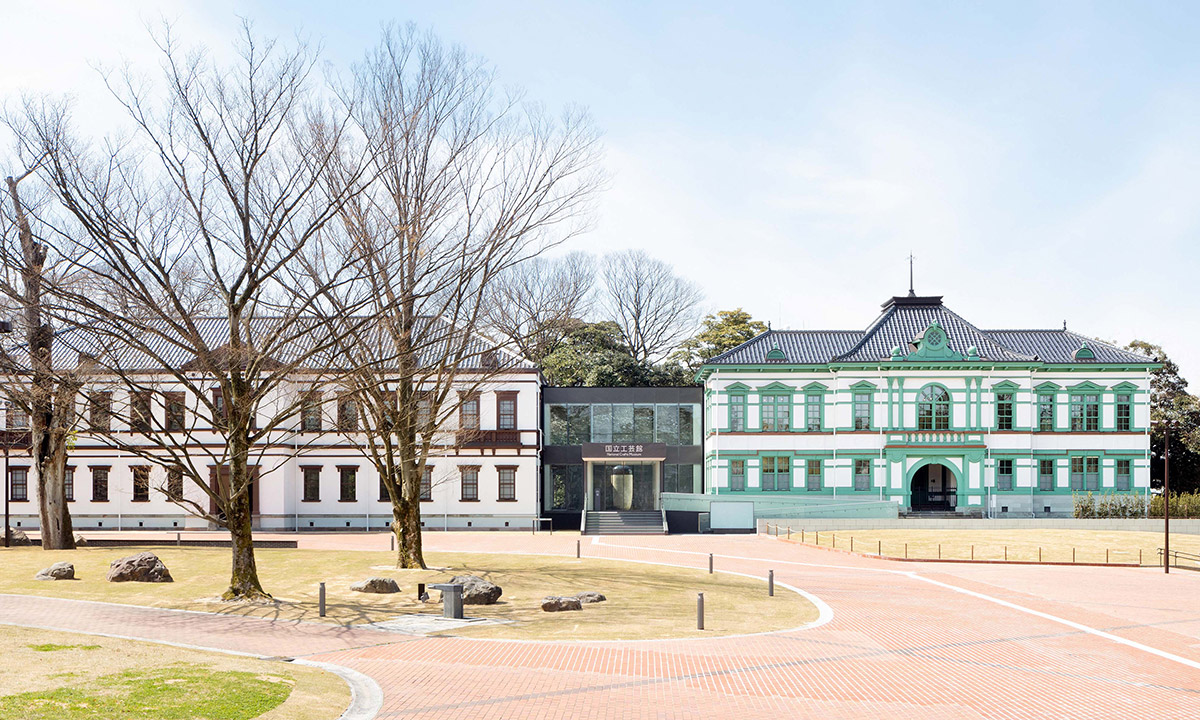 National Crafts Museum (photo by Takumi Ota)
Keywords: Craft, Culture, History
What to see: Kanazawa City's famous garden Kenroku-en has many historical and cultural buildings and various museums located around it. Earning it the name the Forest of Culture. In 2020 October, the Forest of Culture added a new building - the National Crafts Museum
The Kogeikan is a part of the National Museum of Modern Art in Tokyo and relocated to Kanazawa. Kanazawa has a rich historical and cultural atmosphere, and the relocation of the gallery to this location will add to the charm of both Kanazawa and the gallery. Currently, about 1,900 pieces of fine crafts, including ceramics, lacquerware, dyed goods, gold, and other works of art, will be transferred to Kanazawa, accounting for more than 70% of the original Tokyo collection.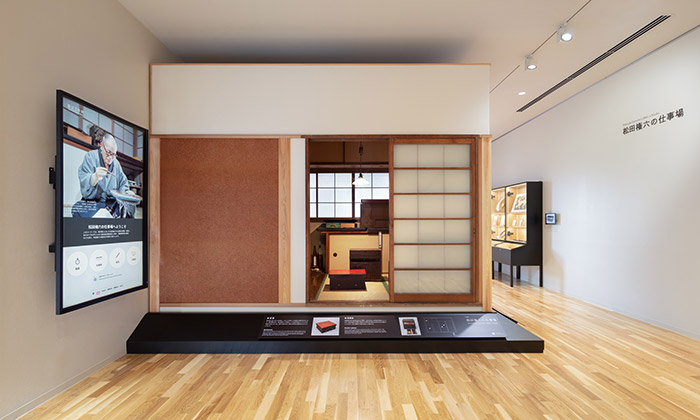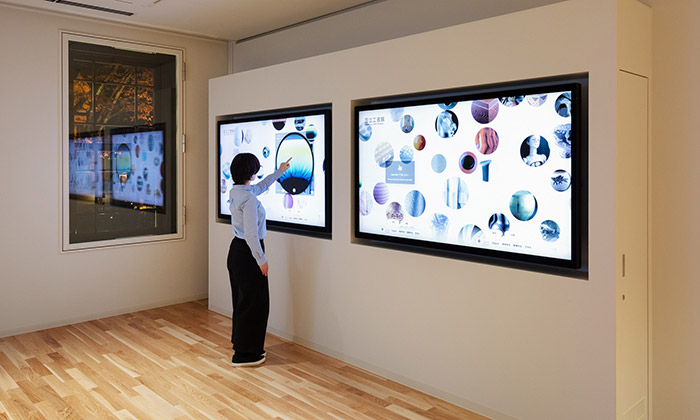 The exhibition hall is in the national tangible cultural property, the Ninth Division Headquarters Hall, located next to the Ishikawa Prefectural Museum of Art and the Ishikawa Prefectural Museum of History. Walk around the Forest of Culture and experience the beauty of craftsmanship.
Editor's Recommendation: Museum lovers can't miss it! Plan your route and walk your way through culture.
4. Snow Peak Land Station HAKUBA (Hakuba Village, Nagano Prefecture)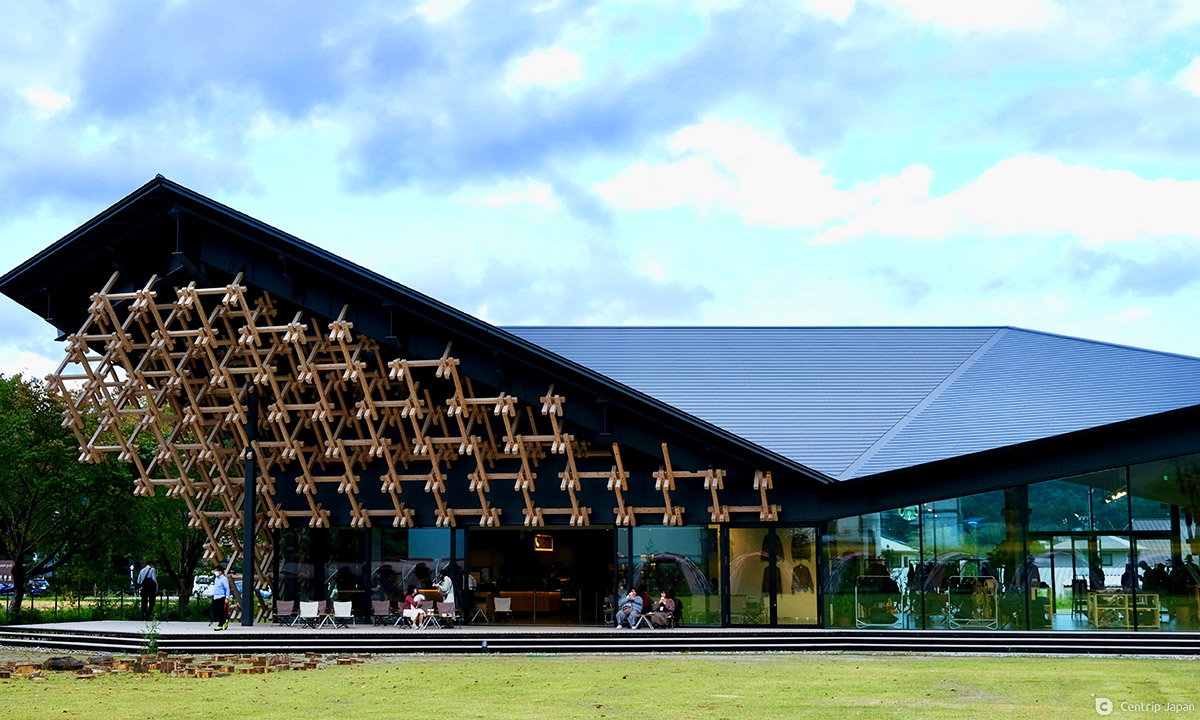 Keywords: Camping, Delicious, Snow, Mountains
What to see: Snow Peak Land Station HAKUBA, a resort with a view of the three mountains of Hakuba, is located in the center of Hakuba Village, a ski resort in Nagano Prefecture, and officially opened in April 2020. The building, designed by renowned architect Kengo Kuma, exists in perfect harmony with its surroundings. There are three areas: shopping, camping, and activities, and a combination of sightseeing, shopping, camping, gourmet food, hot springs, and other resort facilities. The resort has a large camping goods mall and also provides bicycle rental services.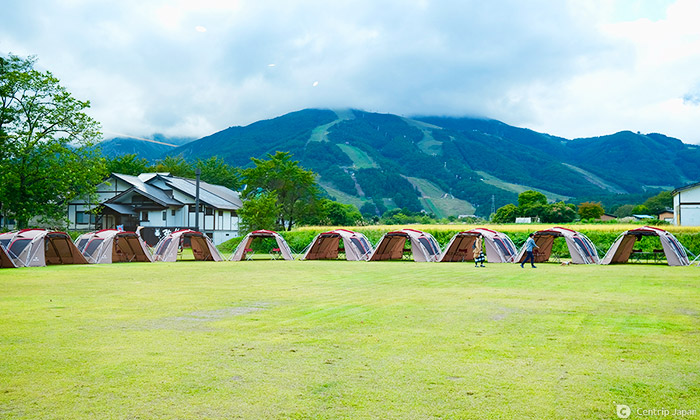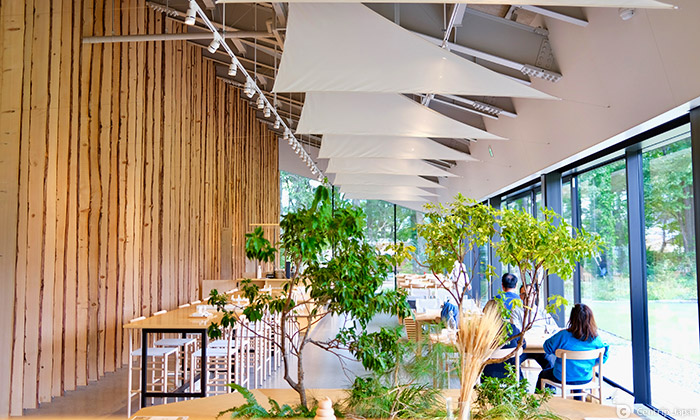 It's worth noting that there are different camping options to choose from, together with gourmet food prepared by Michelin star chefs, and hot springs, as well as a magnificent view of the snow-capped mountains.
Editor's Recommendation: Whether you have plans to come with your family for shopping, camping, or traveling with your friends to a hot spring, this is a great place to go for vacation.
5. The Shinhotaka Ropeway (Takayama City, Gifu Prefecture)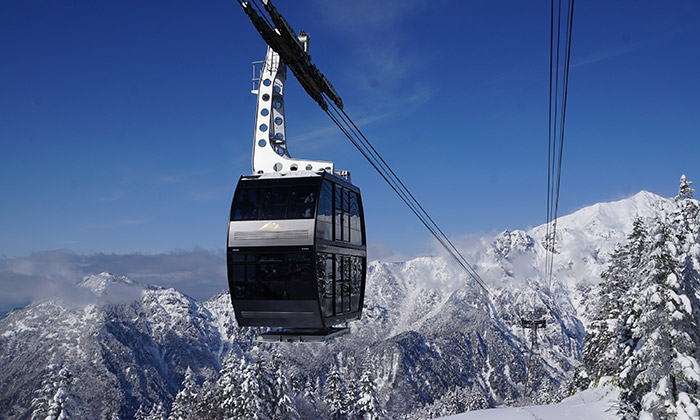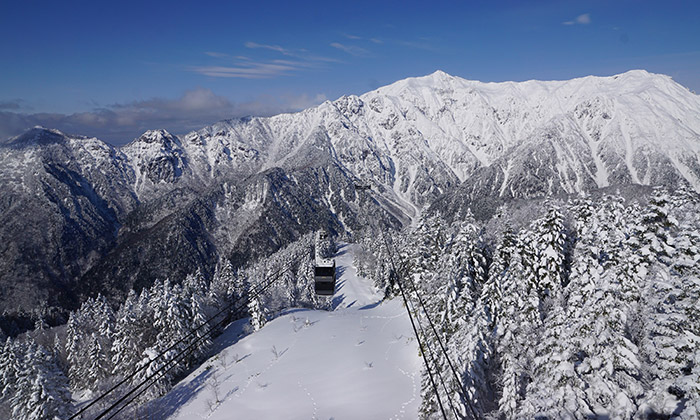 Keywords: Double-decker cable car, anti-fogging glass, multi-lingual tour
What to see: The Shinhotaka Ropeway is the only double-deck cable car in Japan and is a popular tourist attraction, offering a panoramic view of the Northern Alps. 2020 brought with it a new overhaul to the cable car. The new cable car is equipped with anti-fog glass, allowing passengers to see more and get closer to nature! A new multi-language tour guide has been installed in the cabins, allowing overseas visitors to listen and watch while onboard for an improved travel experience.
Scenic night rides are also available as the cable car rides to the observation deck 2156 meters above sea level giving you the chance to count the stars unobstructed by the city lights!
Editor's recommendation: Come and visit the new double-decker cable car! Enjoy the great view!
6. Vison (Taki Town, Mie Prefecture)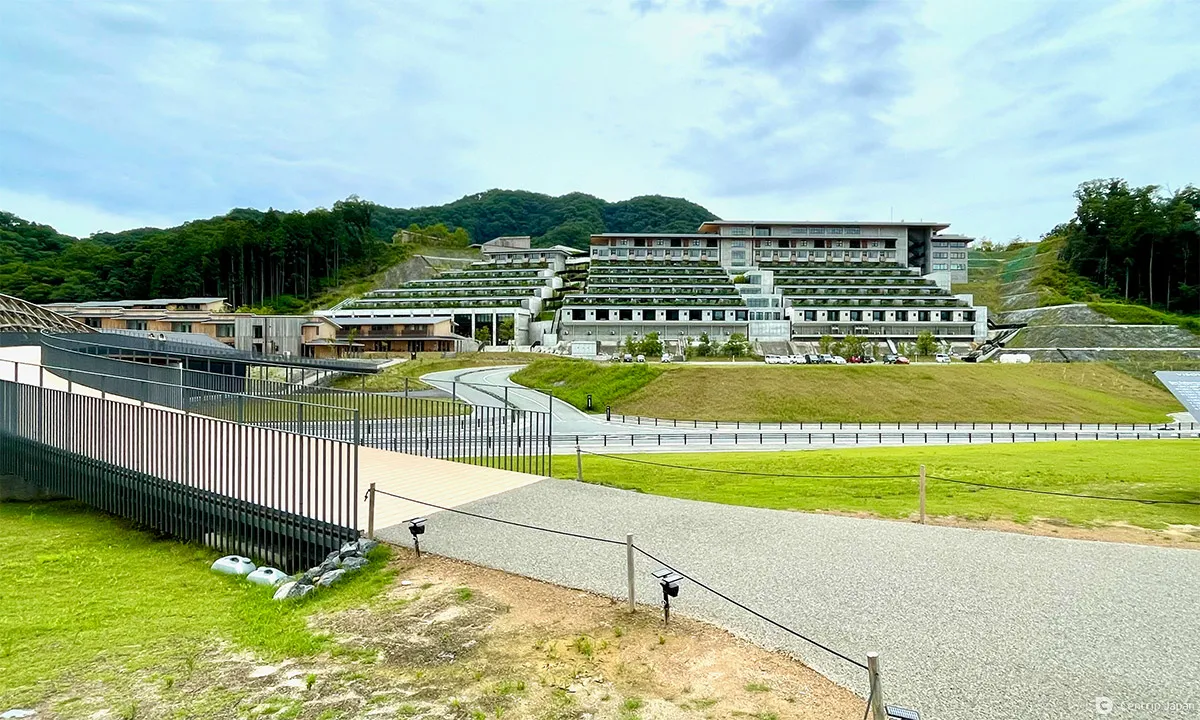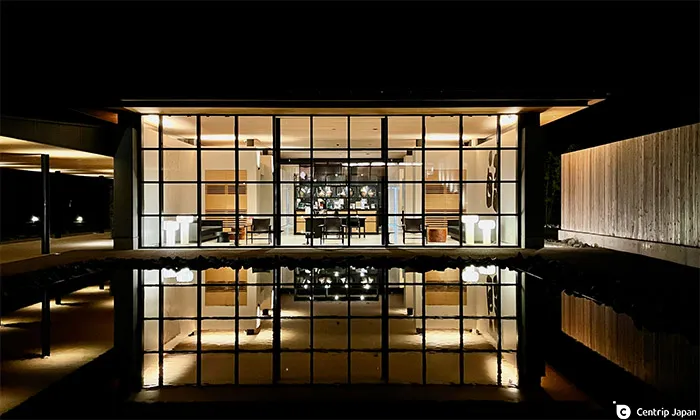 Keywords: Nature, Fashion, Hot Springs
Looking for a peaceful getaway surrounded by nature? Look no further than Vison, a leisure complex located in the mountains just a 20-minute drive from Ise Jingu Shrine. This haven of healing and food, which opened in July 2021, boasts luxurious lodging facilities, a special herbal hot spring, a delectable Japanese restaurant, and a natural farm. It's the perfect place to unwind and recharge while immersing yourself in the beauty of the Japanese countryside.
Editor's recommendation: Take some time to indulge in the slow life and soak up the stylish atmosphere.
7. AEON MALL Nagoya Noritake Garden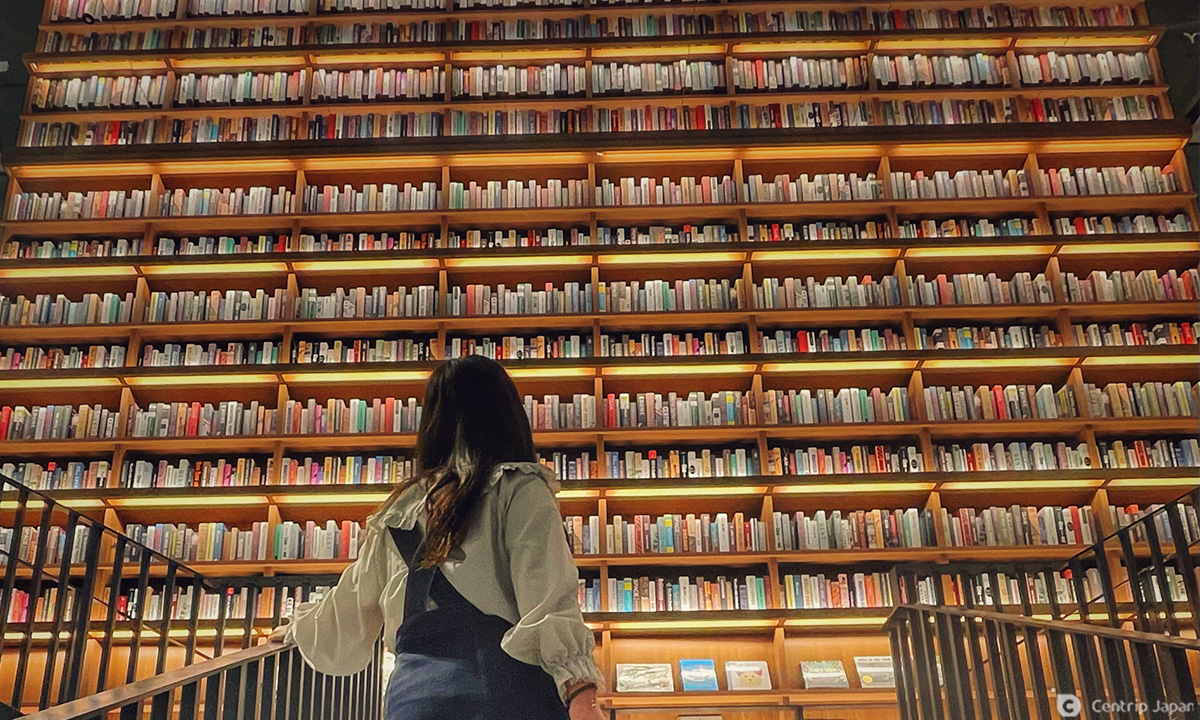 Keywords: Food, Shopping, Instagrammable
AEON MALL Nagoya Noritake Garden recently opened in 2021 in Nagoya, Japan. It is located just a 10-minute walk from Nagoya Station and is next to the Noritake Garden porcelain museum. The mall has a variety of stores, including popular restaurants, fashion stores, and cafes. Many of the stores are new to Nagoya, making this a great place to find unique shopping experiences. One of the most talked-about stores in the mall is Tsutaya Bookstore. The store has high bookshelves that stretch to the ceiling, creating a beautiful and inviting space. Many people come to the store to take pictures for their Instagram accounts.
Editor's recommendation: If you're looking for a new and exciting place to visit in Nagoya, be sure to check out AEON MALL Nagoya Noritake Garden! Just a short 10-minute walk from Nagoya Station, it's the ideal place to explore, shop, and snap some amazing photos. Don't miss out on this must-visit destination during your time in Nagoya!
8. Maruei Galleria (Nagoya City, Aichi Prefecture)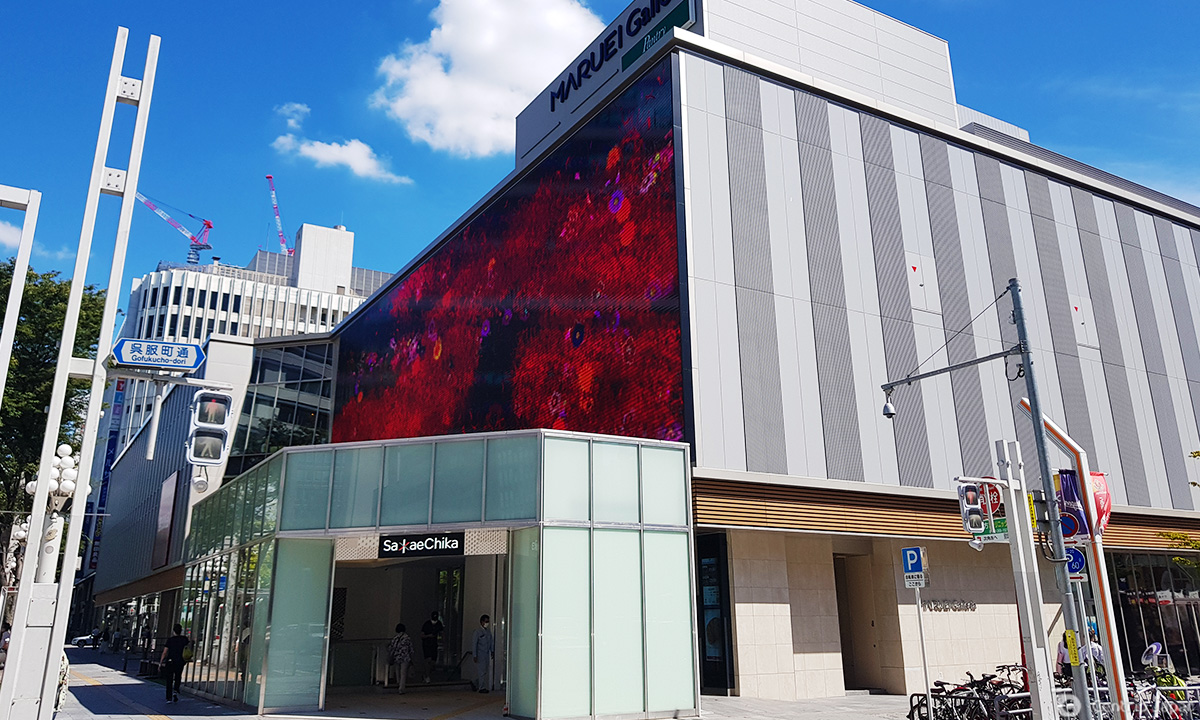 Keywords: Nagoya's largest MUJI, Stylish restaurant
Maruei Galleria opened its doors in March 2022 and is a unique combination of a restaurant, café, general merchandise, and high-end supermarket. The first floor houses a beautiful dessert café and Pantry, and a high-end supermarket specializing in healthy and organic products.
The second floor is home to Nagoya's largest MUJI.
On the third floor, you'll find a variety of restaurants, including the well-known yakiniku spot Xiaoxi En and Nagono Pasta, which uses locally sourced ingredients from Aichi Prefecture.
Editor's recommendation: Maruei Galleria is for anyone looking for the newest and hottest restaurants and stores in town.
Wrap-up
Step into Central Japan in 2023 and be prepared to be astounded by the remarkable transformations that have unfolded since 2020. The region has undergone significant changes, and with new developments and attractions in place, there is a world of excitement and adventure awaiting you. Whether you're exploring the vibrant cities, immersing yourself in the rich cultural heritage, or indulging in the breathtaking natural landscapes, Central Japan promises an unforgettable experience that will leave you in awe. We eagerly await your visit to discover the wonders that await you in this dynamic region.
Click here to get the latest information on Central Japan.Centrip Japan - Nagoya and Chubu Information