| Centrip Editorial Board
Nagoya's Sakae District: The Ultimate Above-Ground Shopping Guide!
As the third largest city in Japan, it's no wonder that Nagoya is a bustling city. And it is also a must-visit shopping area while traveling in central Japan. The most popular areas are Nagoya Station and Sakae.
Now, Centrip Japan has put together the most detailed Guide to Shopping in Sakae. After reading it, you will learn everything you need to know about the area and the special points of every store so you can find the perfect one for you. I recommend you read this guide alongside the Underground Guide.*
Sakae Shopping Map & Access
Let's check the Sakae aboveground and underground shopping map first! The "green & red areas" are underground stores and the "purple areas" are aboveground.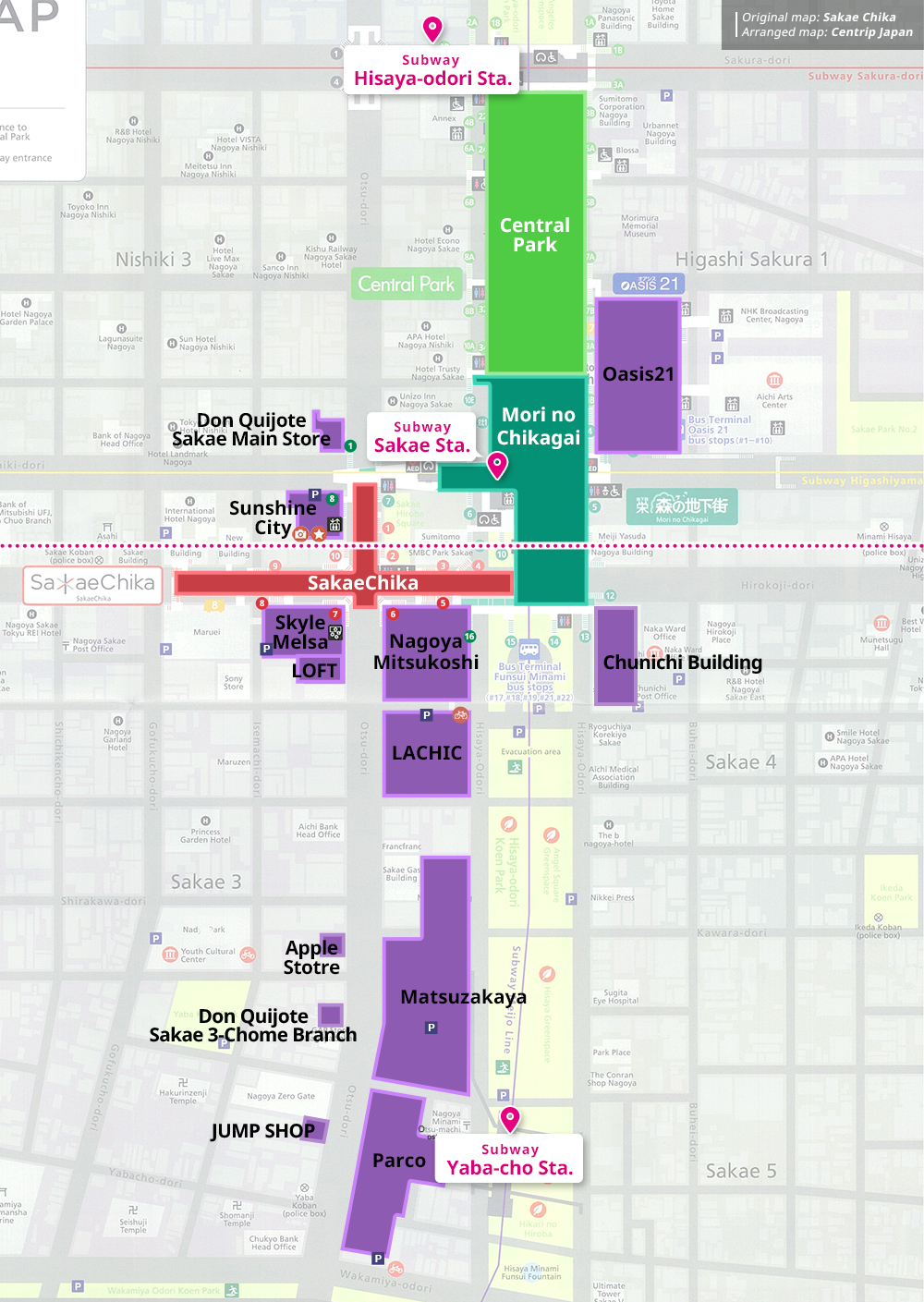 To reach Sakae, you can take the subway, use either the Higashiyama line or the Meijo line to Sakae Station, or the Meijo line to Yabacho Station. It takes only 10 minutes to walk from one station to another. You can decide which station to get off at depending on your situation. Let me introduce the specialties of every store in Sakae in 2 parts: the south area and the north area, which surround Sakae Station.
South Area: Department Store Central
From Sakae station to Yabacho station, it takes only 10 minutes to walk. In this area, there are 4 major department stores: Mitsukoshi, LACHIC, Matsuzakaya, and PARCO, you can also find LOFT and the Apple Store here.
Take this street! Recommended Shopping Route
I recommend that you follow the route below marked with the arrow. After coming out of Sakae Station, you should visit the "Sakae Chika Underground Street" and then go aboveground to see the department stores.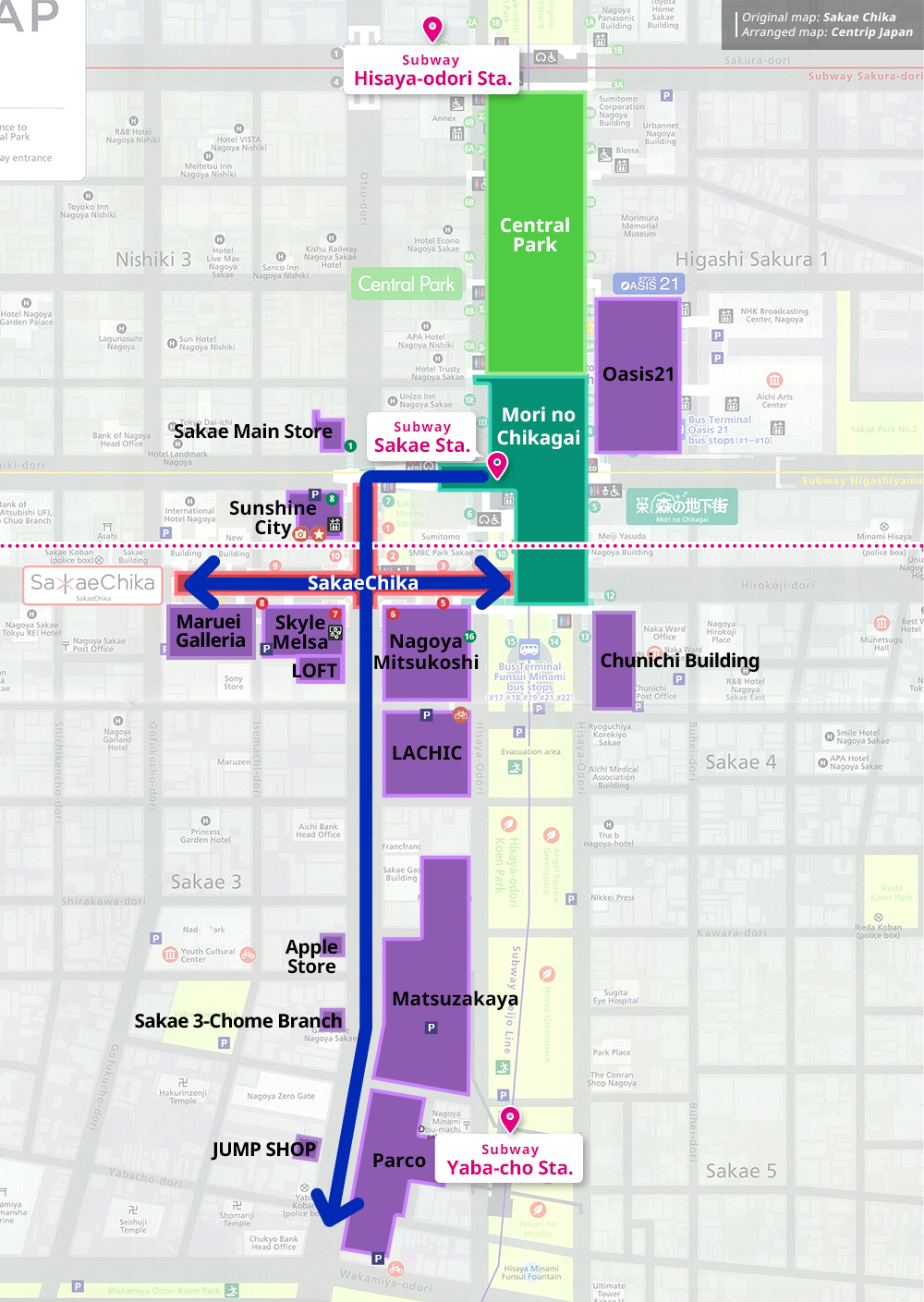 Following the arrow, you can go shopping in the Sakae Chika Underground Street, while visiting the 4 department stores in Sakae: Mitsukoshi, LACHIC, Matsuzakaya, and other stores such as LOFT and the Apple store. You even can go straight to Osu in 25 minutes.
Recommended Shops and Department Stores
General commercial facility: SKYLE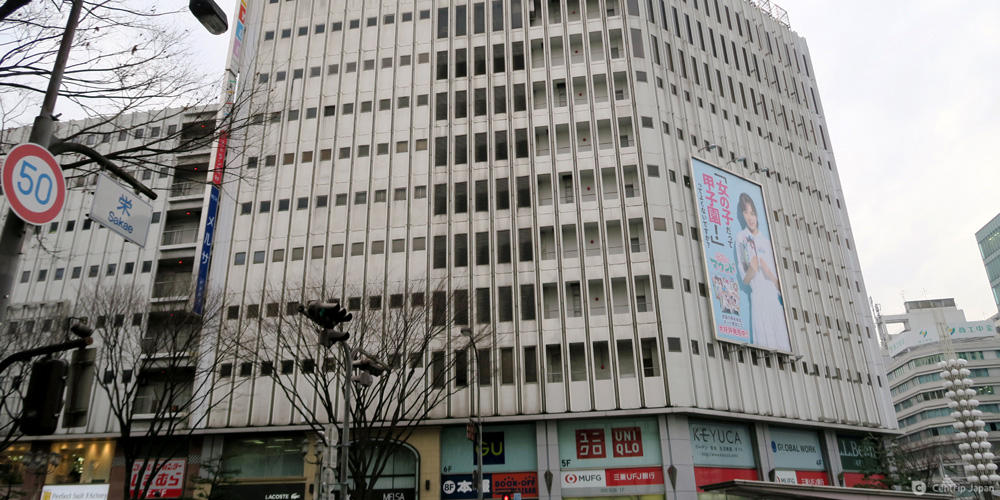 SKYLE is connected to the Sakae Chika. There are many famous chain stores such as MUJI, UNIQLO, GU, and DAISO. Moreover, you can also find a large second-hand CD & Book store "BOOKOFF" where comic books cost as low as ¥100.
Location
3-4-5 Sakae, Naka-ku, Nagoya
Open Hours:
10:00-20:00 (BOOKOFF: 10:00-21:00)
for most restaurants, 11:00-22:00
Official website
http://www.skyle.jp/
General commercial facility: Maruei Galleria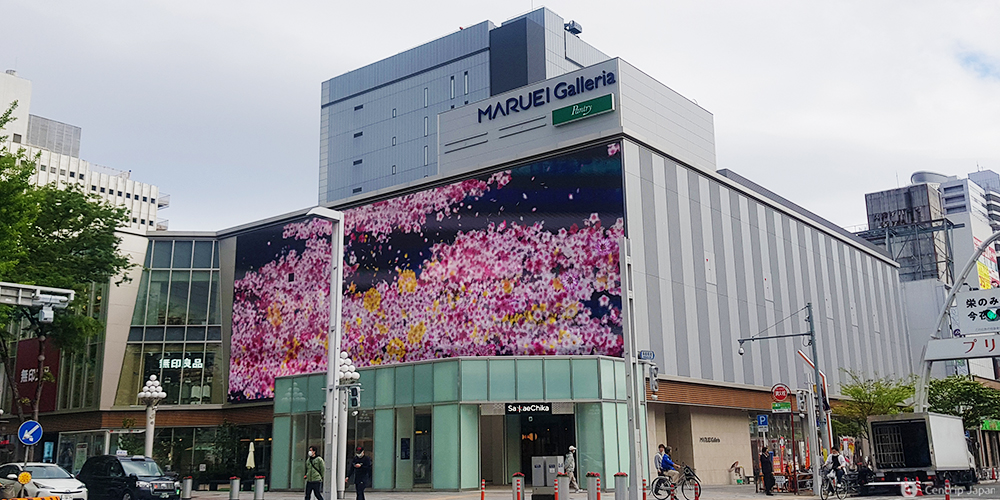 Maruei Galleria opened its doors in March 2022 and is a unique combination of a restaurant, café, general merchandise, and high-end supermarket. The first floor houses a beautiful dessert café and Pantry, and a high-end supermarket specializing in healthy and organic products.
The second floor is home to Nagoya's largest MUJI.
On the third floor, you'll find a variety of restaurants, including the well-known yakiniku spot Xiaoxi En and Nagono Pasta, which uses locally sourced ingredients from Aichi Prefecture.
Location
3-3-1 Sakae, Naka-ku, Nagoya City, Aichi Prefecture
Open Hours:
1F・2F:10:00~21:00
3F:11:00~23:00
Official website
https://maruei-galleria.jp/
Department Store: Mitsukoshi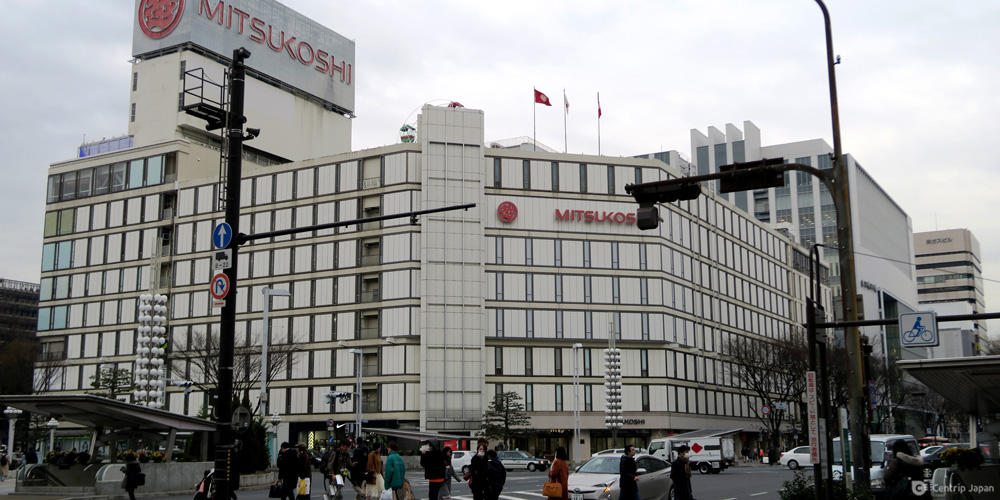 Mitsukoshi is connected to the Sakae Chika. There are many Luxury brands catering to customers 40 and older.
There are many kinds of souvenirs, fresh foods, and Japanese or Western desserts on floor B1.
Department Store: LACHIC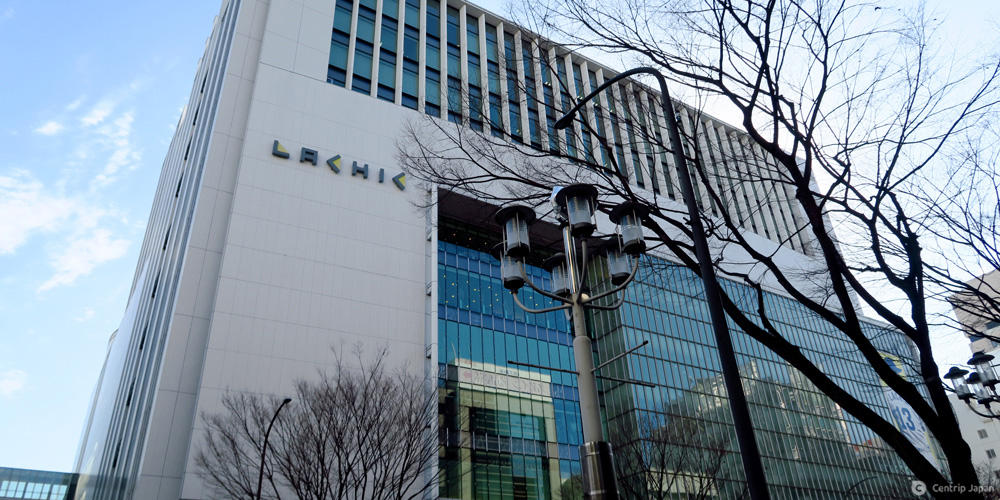 LACHIC is a Mitsukoshi department store. Customer ages range from the '20s to '40s. There are various restaurants such as the cake store HARBS and Misokatsu Yabaton both have good atmospheres and reasonable prices.
LACHIC is also connected to Mitsukoshi. You can shop at both Mitsukoshi and LACHIC from the underground street, without stepping outside.
Location
3-6-1, Sakae, Naka-ku, Nagoya
Open Hours
Stores (B1F-6F) 11:00-21:00
Restaurant (7F-8F) 11:00-23:00
Official Website
http://www.lachic.jp/index.html
Tax Free
Depending on stores
Department Stores: Matsuzakaya (Electronics Store: Yodobashi Camera)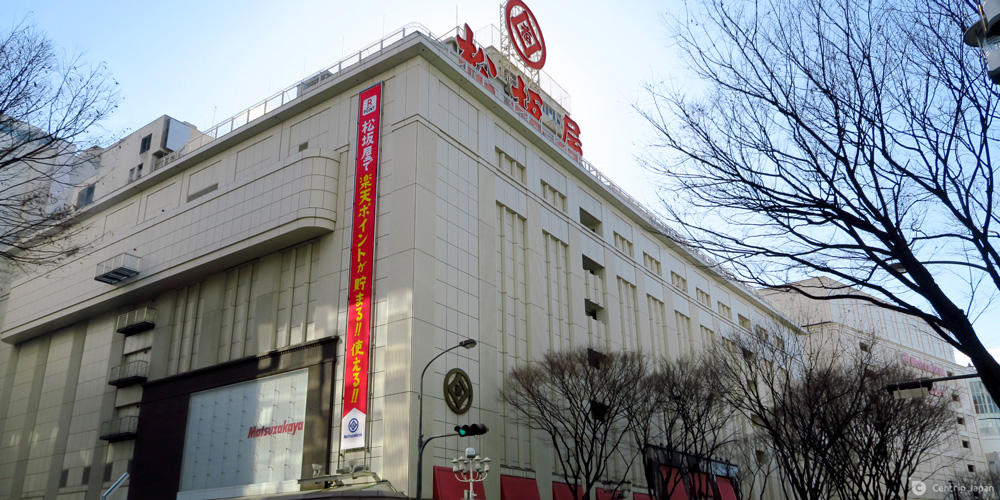 There are 3 Matsuzakaya buildings in Nagoya. The average customer age is 50, and most restaurants are good, such as the famous Hitsumabushi restaurant, Houraiken which is on the 10th floor.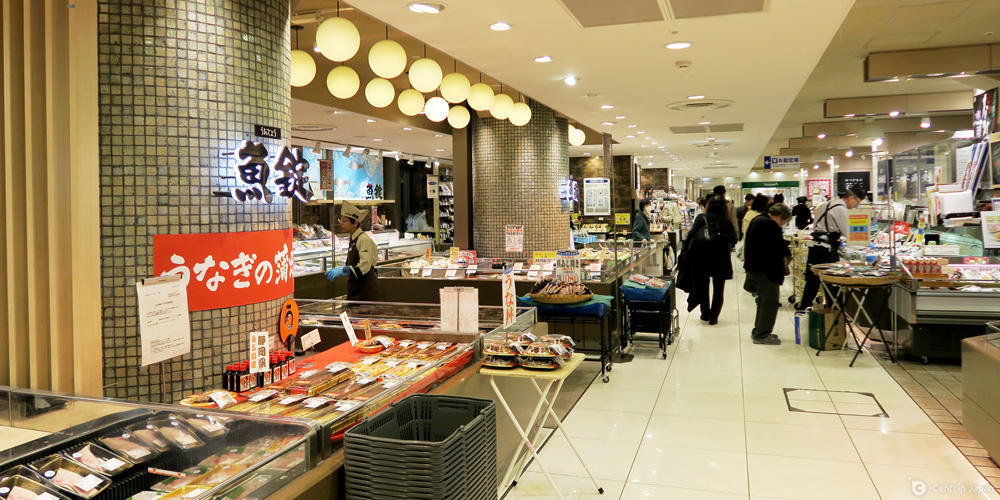 On B1F of Matsuzakaya, is a food market where you can find cooked food, fish, souvenirs, and desserts. It is also a popular place for housewives.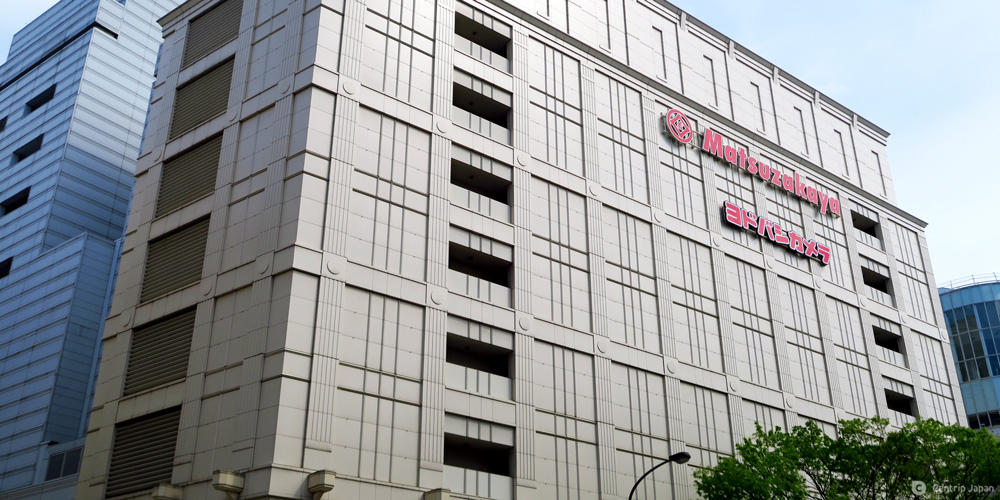 In addition, the electronic store popular among tourists, Yodobashi, is also here! In Yodobashi, you can find almost any electronic here.
Location
3-16-1 Sakae, Naka-ku, Nagoya
Open Hours
10:00-20:00(Main Building B2F-3F, South Building B2F-3F, North Building 1F-3F)
10:00-19:30(other floors)
10:00-22:00(Yodobashi Camera)
Yodobashi Camera:10:00〜22:00
Official Website
https://www.matsuzakaya.co.jp/nagoya/
Tax Free
Yes
Tourist Discount
get a 5% off coupon ticket at service counters or tax-free counter on 3F of South Building (passport required; not available for food, some brands and deals)
Department Store: PARCO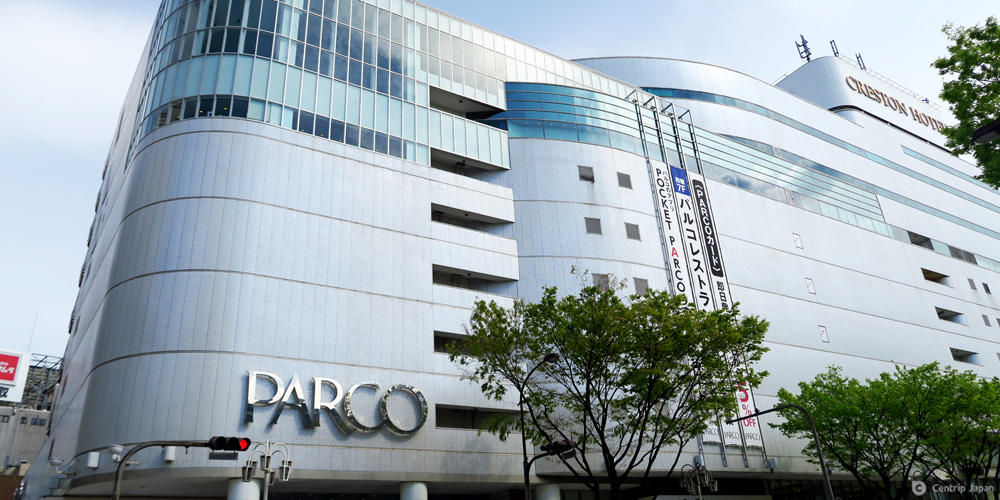 PARCO Nagoya is the largest department store in Japan. There is an east, west, and south building. Customer ages range from teens to the '30s. The south building is the largest one, selling female fashion such as Samantha Thavasa, JILL by JILL STUART. And there are various restaurants too.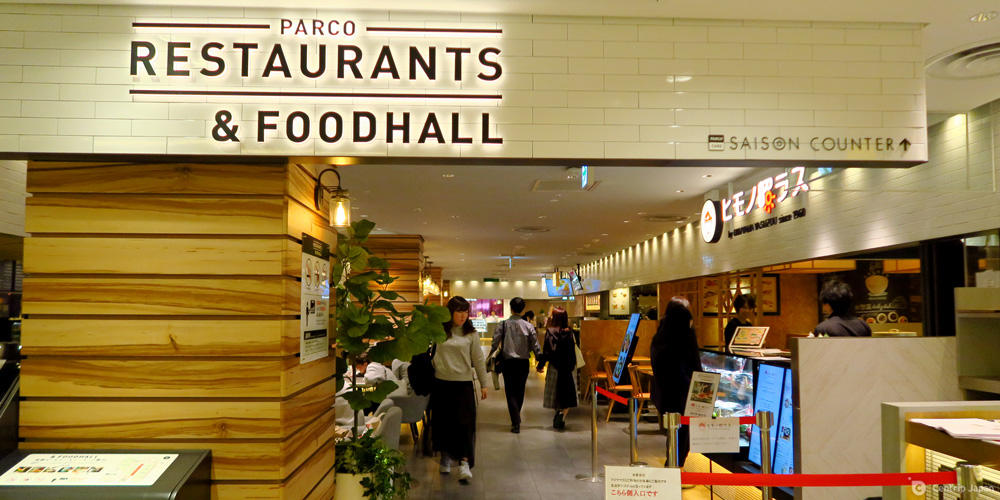 7F is a restaurant area, you can enjoy a meal in an elegant environment for about ¥1000-¥2000.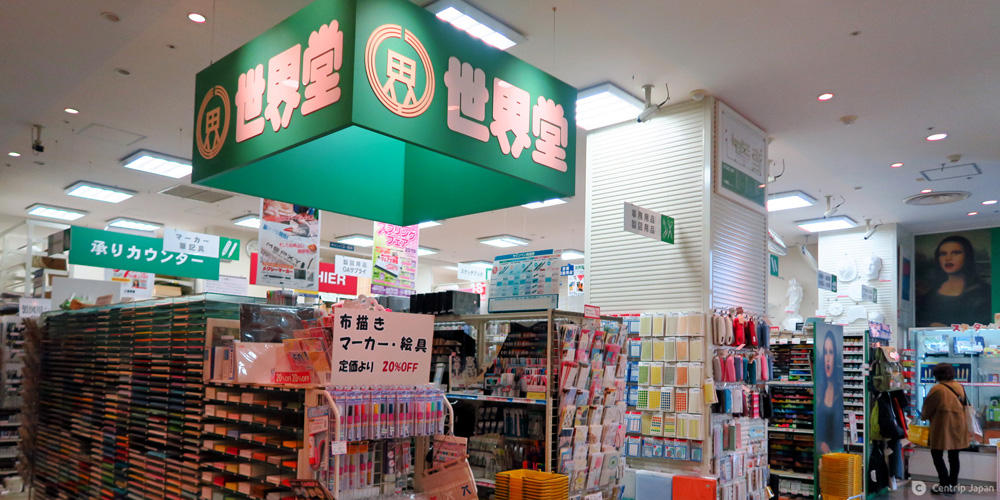 The East building is dominated by specialty stores and personalized clothing stores, such as animation store Animate, art store Seikaido, shoe store ABC-MART, and large-scale music store TOWER RECORDS.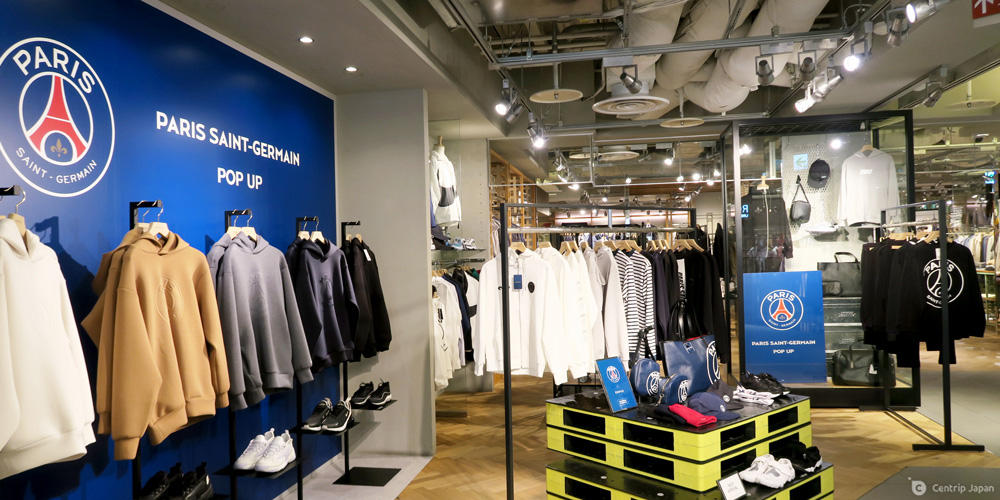 The South building is dominated by men's and unisex fashion. Popular brands such as "WEGO" and the optical shop "ZOFF", popular among tourists, can be found here.
Location
3-29-1 Sakae, Naka-ku, Nagoya
Open Hours
10:00-21:00,
11:00-22:30(the restaurant area on 7F&8F of West Hall)
Official Website
https://nagoya.parco.jp/
Tax Free
depending on stores
Lifestyle Variety Goods Store: LOFT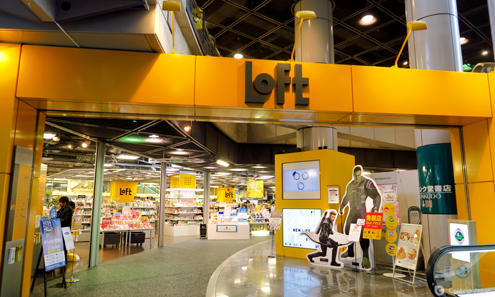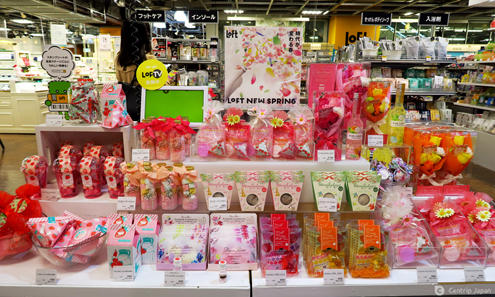 LOFT stands four stories high in downtown Sakae! They carry beauty goods, stationery, furniture, camping goods, and more! LOFT carries many interesting goods that make perfect souvenirs, no matter what you are looking for you can find it here.
| | |
| --- | --- |
| Location | SAKAE NOVA 3-6F, 3-4-5 Sakae, Naka-ku, Nagoya City, Aichi Prefecture |
| Open Hours | 10:00~20:00 |
| Official Site | https://www.loft.co.jp/ |
North Area: Special Facilities & Buildings
Between Sakae to Hisashiyaodori station, lie many of Nagoya's landmarks such as the Nagoya TV Tower, OASIS 21, AICHI Art Museum, and also the variety goods store Don Quijote. There is also a wide range of entertaining restaurants, Izakaya and Karaoke.
Recommended Department Stores and Shops to visit on your way.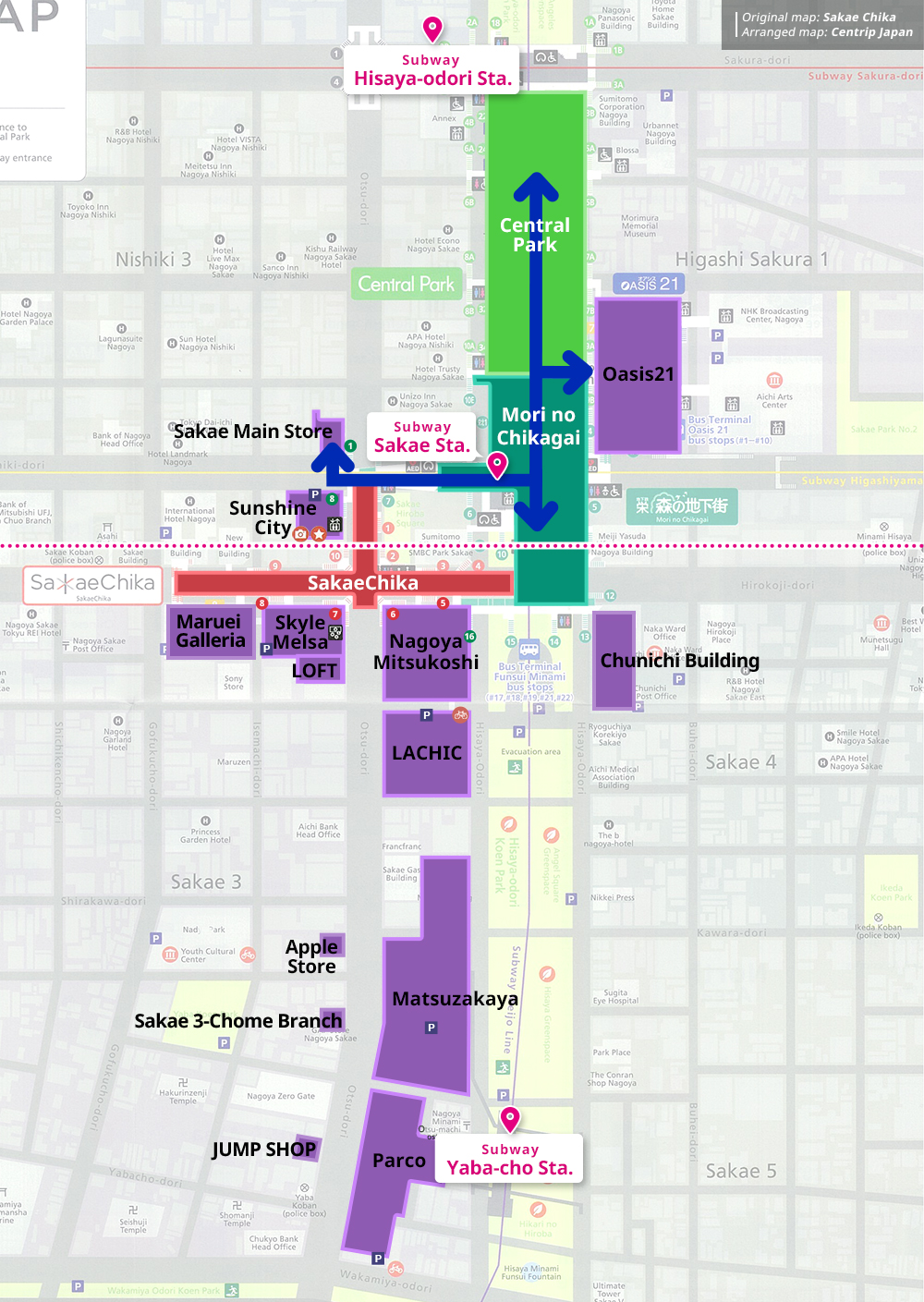 We recommend you go shopping in the Underground Street Central Park, Mori no Chika Street, OASIS 21, Don Quijote, and Sunshine Sakae (located on the north part of the map). While you are shopping, take time to visit Nagoya's TV Tower.
Recommended Shops and Department Stores
Art x Shopping x Bus terminal: OASIS 21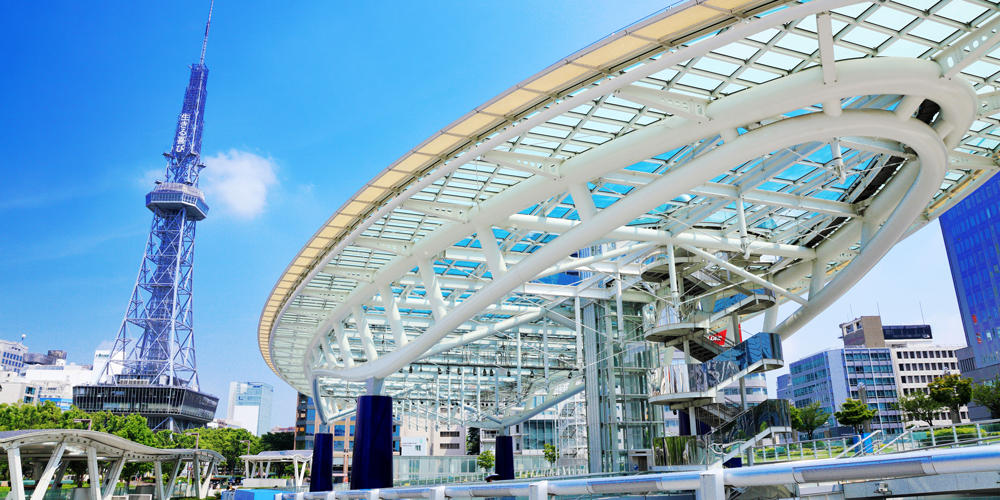 OASIS 21 combines a Bus terminal, restaurants and a shopping area.
If you are an animation fan, you can enjoy yourself at JUMP SHOP. And if you are a fan of Hayao Miyazaki and Studio Ghibli, do not miss the store Donguri Republic.
Studio Ghibli Specialty Goods Shop: Donguri Republic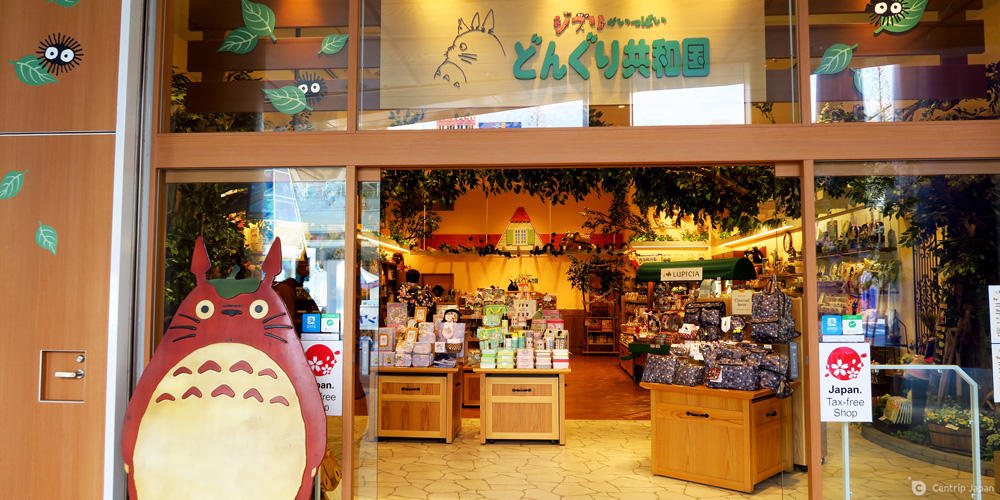 Donguri Republic (© Studio Ghibli) is a Studio Ghibli store that specializes in Studio Ghibli Goods and attracts many Ghibli fans. With cute goods and a magical atmosphere, you can't miss it.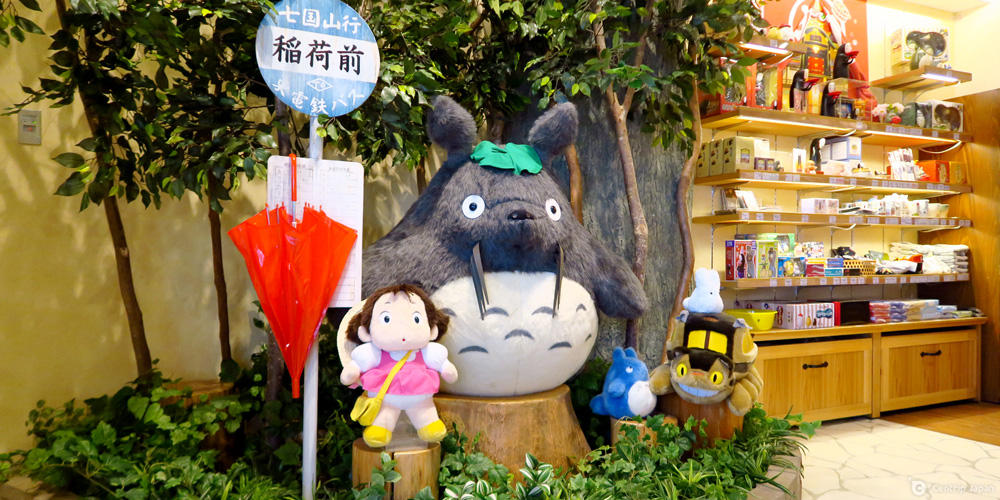 Donguri Republic has a variety of stores, each with its own personal style. In particular, the OASIS 21 shop has the bus stop that appeared in My Neighbor Totoro. There is a small red umbrella hanging on the stop sign, calling back to the scene where the children waited at the bus stop with Totoro!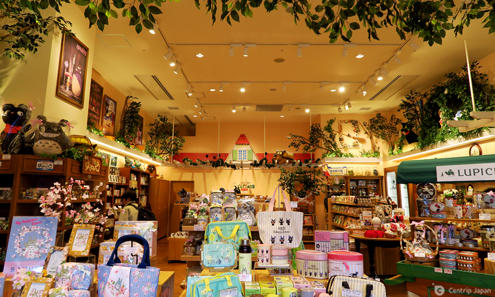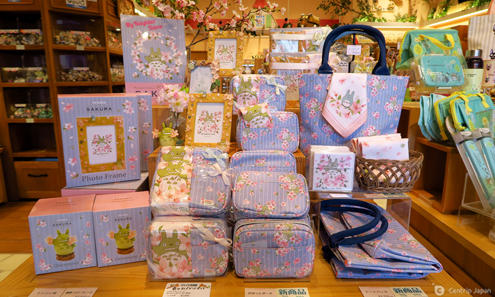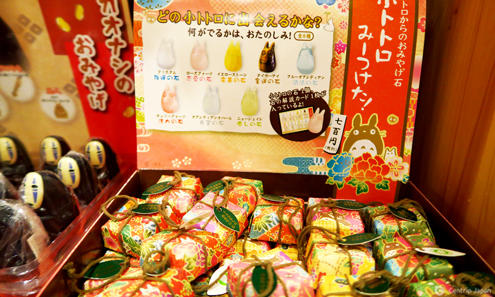 The store's best sellers are the Kaonashi Piggy Bank and Totoro Sky Wheel Music Box. If you put the money on the plate of Kaonashi, it will be "eaten" by Kaonashi! Click the video to watch it eat coins!
Shopping Paradise: Don Quijote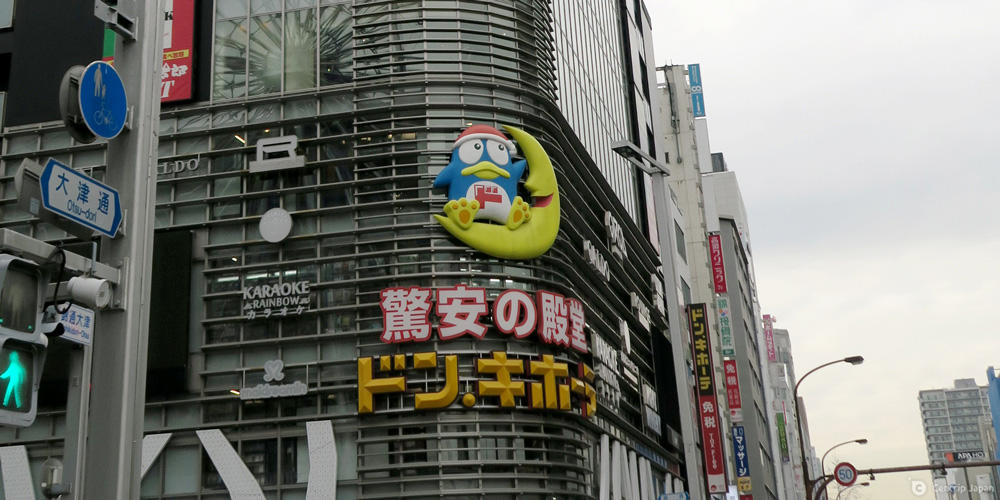 One of the most famous stores in Japan is Don Quijote. Here you can find the whole enchilada, snacks, beauty products, electronics, and alcohol all at a reasonable price! The multi-lingual staff is waiting to help you 24 hours!
| | |
| --- | --- |
| Location | 3-17-15 Nishiki, Naka-gu, Nagoya |
| Open Hours | 24hours |
| Official Site | http://www.donki.com/ |
| Tax Free | Yes |
Sunshine Sakae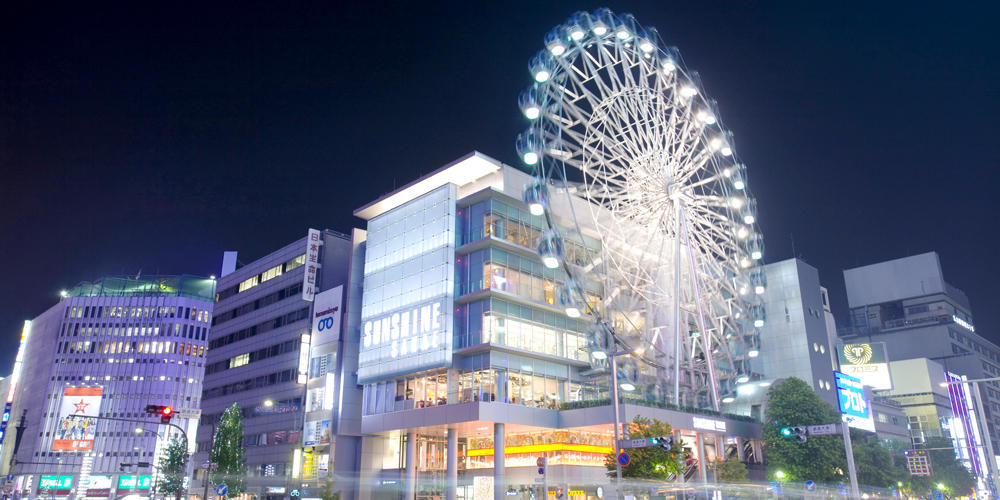 Do you think a Ferris wheel in a downtown area is unique? Come to Sunshine Sakae to experience it!
The second floor of this building is the theater of the all-girl group SKE48. If you are an SKE48 fan, do not miss it!
Summary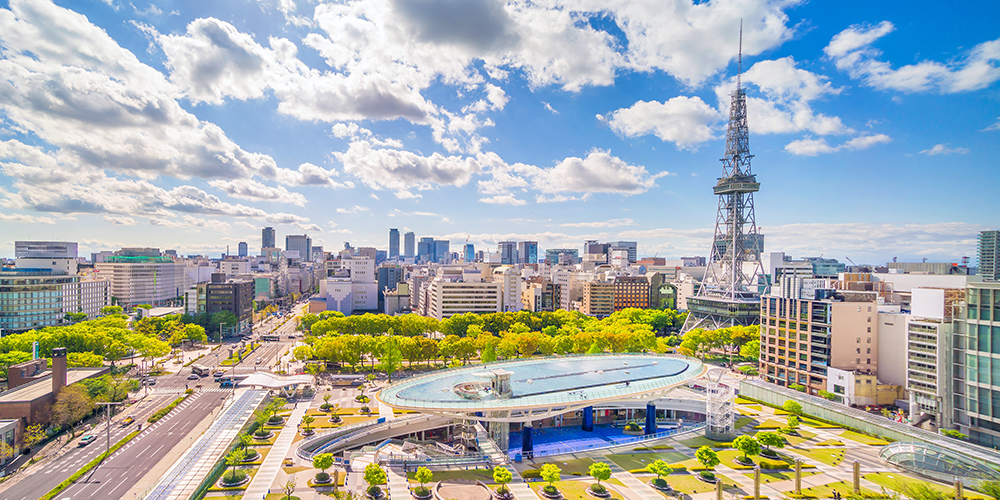 Sakae the most prosperous area in Nagoya can satisfy all your shopping desires. No matter your age you can find the store for your needs. With a high concentration of various stores as well as three underground shopping streets, it will take a long time to go shopping across all areas.
Compared to Tokyo or Osaka many people think that Nagoya is not as good for shopping. Take it from someone who has lived in all three cities I believe that Nagoya's advantages outweigh the others. Nagoya has wider roads, fewer people, larger shops, and many popular brands stores. It's a significantly more comfortable and better place for shopping. I hope that readers of the The Ultimate Above-Ground Shopping Guide will discover the charm and balance between prosperity, and the quality of life that exists here in Nagoya.