| Centrip Editorial Board
A selection of eight spots for night views in Nagoya's suburbs.
Nagoya, one of Japan's 3 largest metropolitan areas, has Japan's most beautiful night views.
A representative of Japnese night views. Many people imagine Tokyo or Osaka, but Nagoya is also one of Japan's 3 largest metropolitan areas and a city with many little-known night views. Nagoya has a port which handles the largest volume of cargo in Japan, alongside an industrial area with factories and a harbor where you can enjoy popular night views. This time let us introduce you to Nagoya night views, and those of Gifu, and Yokkaichi, both a short trip away from Nagoya.
Chubu's 8 Night Spots
1. Midland Square Sky Promenade -Station Night View-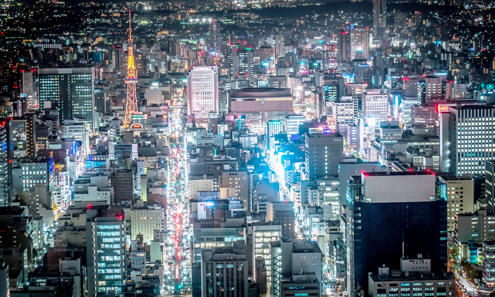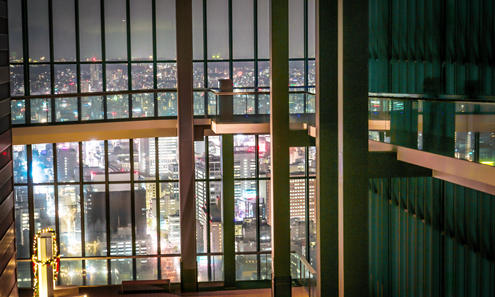 Conveniently located in front of Nagoya station is Midland Square. The 44th-46th floor of this office building is known as the Skydeck Promenade. The night view overlooking the highest point in Nagoya is beautiful, and wherever you look for 360° the light of the city shines. The light, fog and light effects that are performed every 20 minutes after 7 p.m. are also wonderful. The ceiling is open to the air giving a sense of openness, as a result, the temperature is the same as the outside, so it is better to have a jacket in seasons other than summer
Open hours: 11:00 to 22:00 (final entry 21:30) *Changes by season
Entry Fee: Adult ¥750 (Day pass ¥1050)
Ease of Access: ☆☆☆☆☆
Romantic Atmosphere: ☆☆☆
Rarity: ☆
2. Oasis 21 -Photogenic Spots-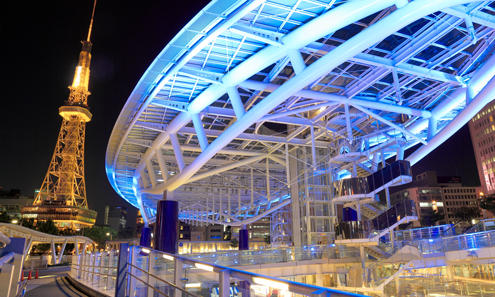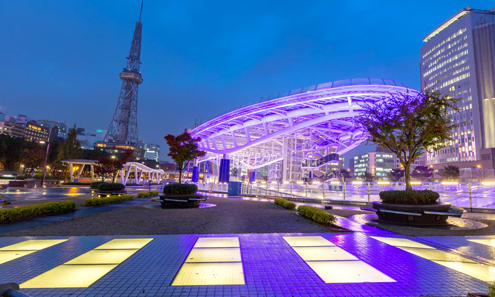 The observation deck of Oasis 21 is called a "Water Spaceship", located in Nagoya's downtown district of Sakae, is especially popular among foreign tourists, and has been ranked number two in the "Photogenic tourist attraction rankings selected by tourists". 14 meters above the ground, the glass observation deck looks like it is floating in the sky. The flowing water is very romantic at night when it is lit-up by various colored lights. There are various facilities nearby including a park and bus terminal accessible for free. While it is open you can board the "spaceship" whenever you like.
Water Spaceship Operating Hours: 10:00-21:00
Entrance Fee: Free
Ease of Access: ☆☆☆☆
Romantic Atmosphere: ☆☆☆☆☆
Rarity: ☆
3. Aichi Arts Center-View Corridor -Observe Oasis 21 from above-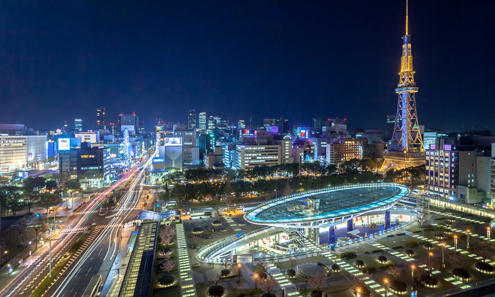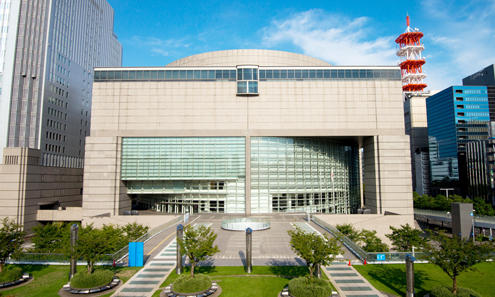 The observation corridor on the 11th floor of the Aichi Arts Center is a photogenic spot where you can look down on the Water Spacehip Oasis 21. You can see the bustling city of Nagoya and the downtown area of Nagoya including Oasis 21 colorfully lit up. It is a bit disappointing that the light from the observation corridor is bright and reflected in the window, but there are few places off the beaten path with few Japanese people visiting, so you can enjoy the night view quietly at your leisure.
Hours of Operation: 9:00-22:00
Entrance Fee: Free
Ease of Access: ☆☆☆☆
Romantic Atmosphere: ☆☆☆
Rarity: ☆☆☆☆☆
4. Higashiyama Sky Tower -Overlooking the night view of the city-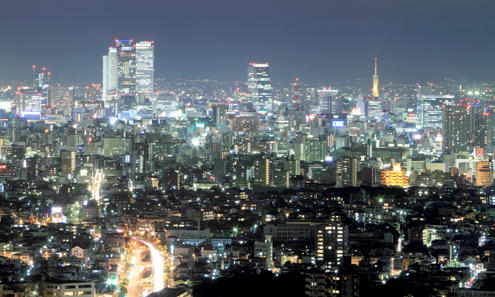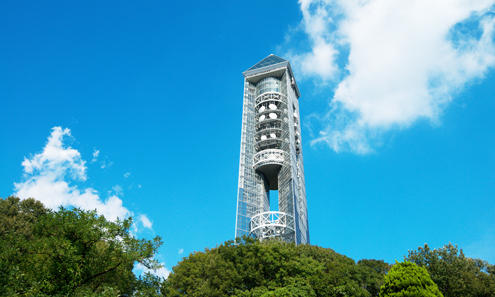 Higashiyama Sky Tower is an observation tower, located in a hilly area outside the heart of Nagoya. The "Holy Place for Couples" is an observation room 100 meters above the ground. Couples' seats are available to create the perfect mood. Visit our 360° Panoramic Observation room where you can see a complete view of Nagoya city. This site is famous among Japanese night views and is considered one of the top 100 Night Views and as a Night View Heritage Spot.
Hours of Operation: 9:00am-9:30pm (Last Entry 9:00pm)
Entrance Fee: Adults ¥300 (Zoo Ticket ¥640)
Ease of Access: ☆☆☆
Romantic Atmosphere: ☆☆☆☆☆
Rarity: ☆☆
5. Centrair Skydeck -A night view with airplanes unique to the airport-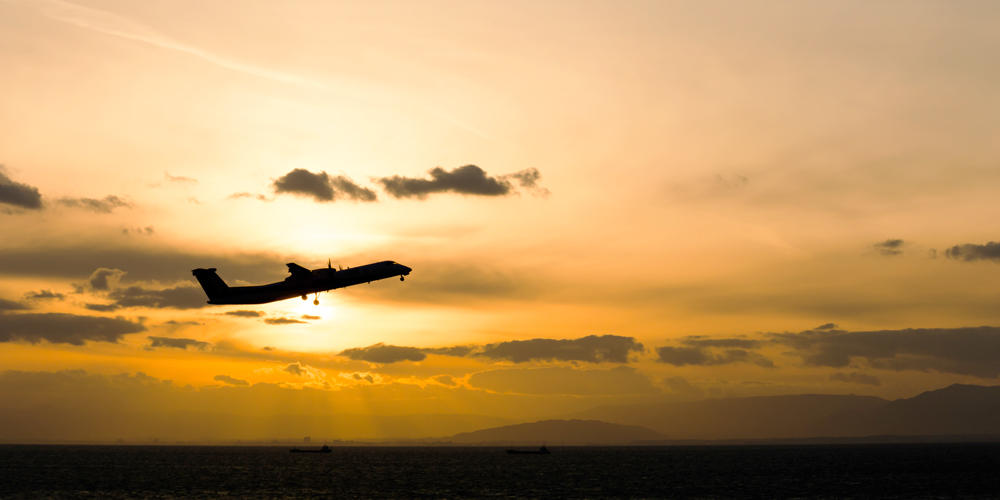 Chubu International Airport (Centrair) has one of the few observation decks in the country where you can see the night view of the runway, 300 meters in length. You can see planes taking off and landing, the lights on the runway, ships passing by in the ocean, and if the weather is good, the lights from the city across the bay can be seen. The transition between the sky, the sea, and the runway, from dusk to night, is the beautiful one you will never tire of. From November to March, the observation deck is illuminated. You can spend a romantic night while at the airport.
Hours of Operation: 7:00-22:30
Entrance Fee: Free
Ease of Access: ☆☆☆☆☆
Romantic Atmosphere: ☆☆☆☆
Rarity: ☆
6.Yokkaichi-port Portbuilding -Industrial Views-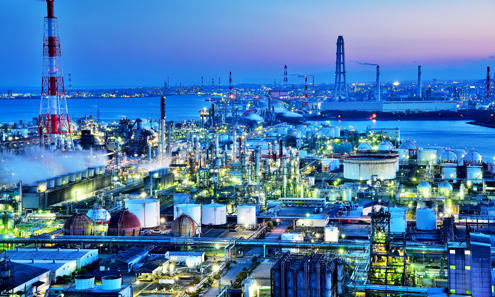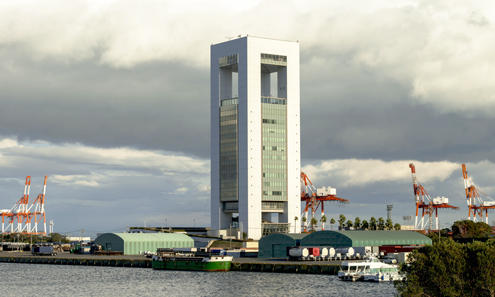 Yokkaichi-port Portbuilding is located 40 minutes away from Nagoya by train. The 90-meter high observation room "Ocean Terrace 14" and "Industrial View" are popular among Japanese residents. The area consists of a large port and an industrial area that connects from Yokkaichi all the way to Nagoya. At night the constantly moving lights create a dynamic and enjoyable scene. Places like this, where you can see them so closely, are rare in Japan. It is ok to use a tripod and blackout screens are available for rent so you can take the best photos. Please be aware that viewing can only be done on Saturdays and Sundays.
Opening Hours: (Weekdays) 10:00am-5:00pm (Weekends/Holidays) 10:00am-9:00pm (Last Entry) 30 minutes prior to closing)
Entrance Fee: Adults ¥300
Ease of Access: ☆
Romantic Atmosphere: ☆☆☆☆
Rarity: ☆☆☆☆
7. Mt. Kinkan Observation Deck -A night view on foot-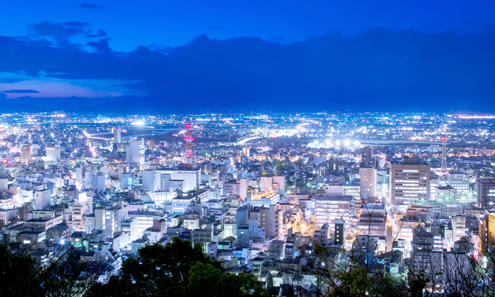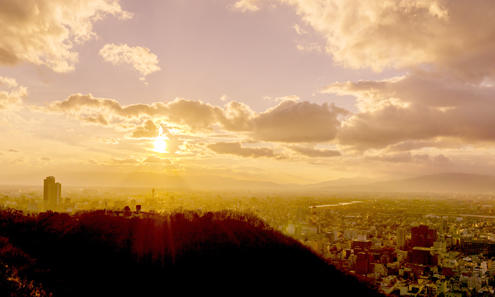 Gifu city is located 30 km north of Nagoya. Unlike the plains of Nagoya, a large river flows through Gifu city and at the top of Mt. Kinka rests Gifu Castle. Unique features include high-rise buildings and city lights that run from the foot of the mountain. Mt. Kinka's observation deck overlooks Gifu city. The view of the scenery and landscape is marvelous. However, if you are coming by car the road closes at 9 p.m. so if you come by train the building in front of the station is recommended.
Access Hours: 7:00-21:00
Entrance Fee: Free
Ease of Access: ☆
Romantic Atmosphere: ☆☆☆☆☆
Rarity: ☆☆☆
8. Gifu City Tower 43 -Free Access until 11 p.m.-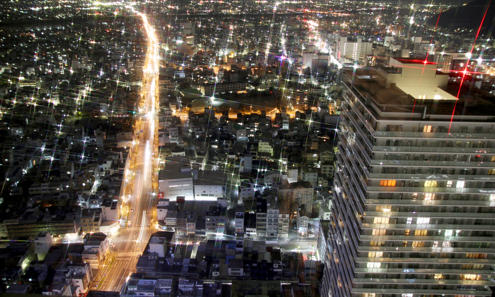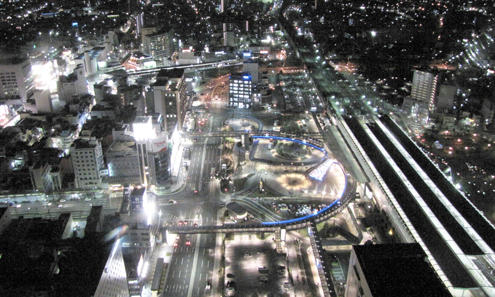 Gifu City Tower 43 can is reachable in 20 minutes by train from Nagoya. The observation deck is located on the 43rd floor of JR Gifu Station and is 153-meter high above-ground. Here the city views of both Gifu and Nagoya can be seen. The tower is open until 11 p.m. and is a little-known and free to use spot. In front of Gifu station, there are about 400 Izakaya, including "Sekai no Tamamiya" often frequented by visitors, and a nearby underground road where you can enjoy drinking. Night views with a human touch, it's not just your imagination.
Access Hours: 10:00am-11:00pm (Last Entry 10:00pm)
Entrance Fee: Free
Ease of Access: ☆☆☆
Romantic Atmosphere: ☆☆☆☆
Rarity: ☆☆☆☆
Summary
Following this guide, you can enjoy various types of night views in and around Nagoya. Do you like seeing high-rise buildings from above, do you prefer to look at them from afar, or see "spaceships" that glow in various colors? There are also places where you can view airplanes, enjoy the industrial night views, take-in the natural topography. You can also find free places to see night views near the town and visit Izakaya's (Japanese bars) near the station. Please enjoy the night views of Nagoya and its surroundings according to your travel plans!