| Hannah Tsai
Never Get Lost in Nagoya With Our Guide to Nagoya Station Department Stores
Nagoya is Japan's third-largest metropolitan area and a must-go shopping destination when traveling in central Japan. The best areas to shop in are Nagoya Station and Sakae. In our previous guide we took you to the Sakae underground and the department stores in that area, so now let's turn our eyes towards Nagoya Station. Our shopping guide will show you what each department store has to offer and some other places where you can shop around the station. We'll help you make the most of your time!
The Features of the Nagoya Station Area & How It Differs from Sakae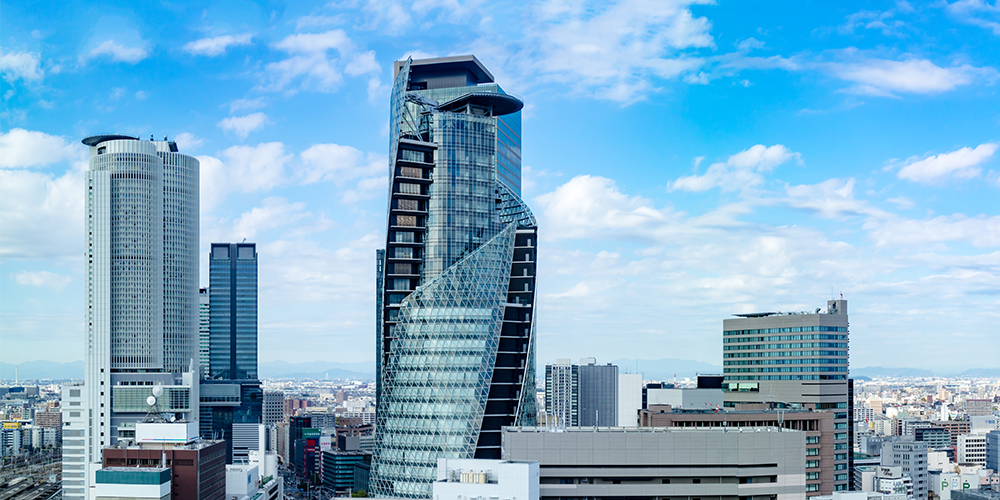 What Are the Differences Between Nagoya Station and Sakae?
Nagoya Station and Sakae areas are not like those in Tokyo, where high school students hang in Harajuku, and ladies gather in Daikanyama. Nagoya's areas don't cater to a single category of people. Instead, we recommend you decide where you'd like to go based on your hotel & preferred transportation, as well as the overall shopping atmosphere.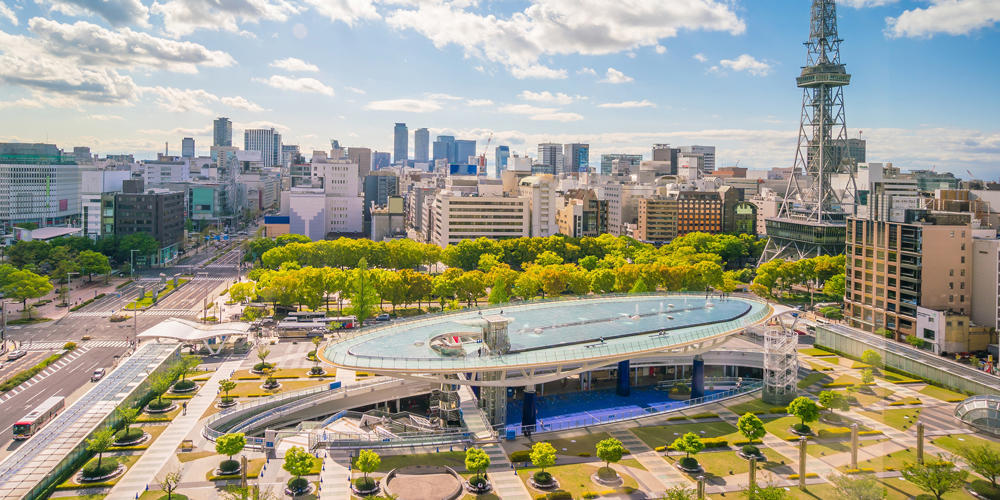 Sakae developed much earlier than the area surrounding Nagoya Station. The department stores you find there are older and due to their age, they aren't quite as high as those around Nagoya Station do. However, Sakae's shopping district covers a larger area, so it offers more to see and do. The streets of Sakae are often closed to cars on the weekend, letting shoppers freely walk around. There are also several seasonal music and art festivals held around Sakae, and there are parks and art facilities to check out as well.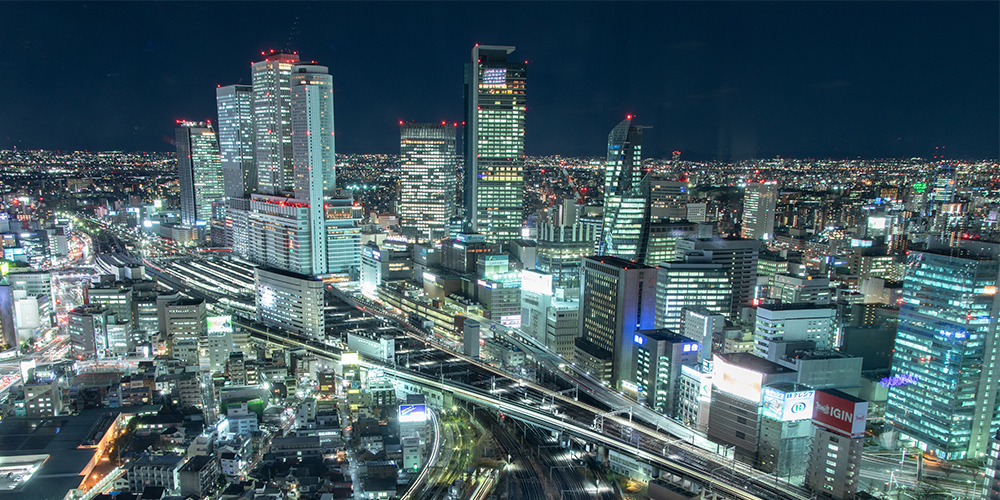 Nagoya Station acts as a regional transportation hub, where the JR Shinkansen, Meitetsu Airport Line, subway, etc. all meet. In recent years the area around the station has developed rapidly, with new department stores and restaurants popping up one after the other. If you enjoy the glitter of high-rise glass facades and enjoy the feel of an authentic Japanese metropolis, then the bustling and trendy area around Nagoya Station will captivate you!
In summary, Sakae offers more open space, with many parks and areas for leisure, with the Osu district a short walk away. While Nagoya Station's department stores are tightly packed, with convenient transportation options readily available. Both areas are always bustling with people working and shopping. Pick your hotel according to which area appeals most to you, and don't worry if you change your mind, a quick subway ride can take you between both.
Department Stores & Shops Around Nagoya Station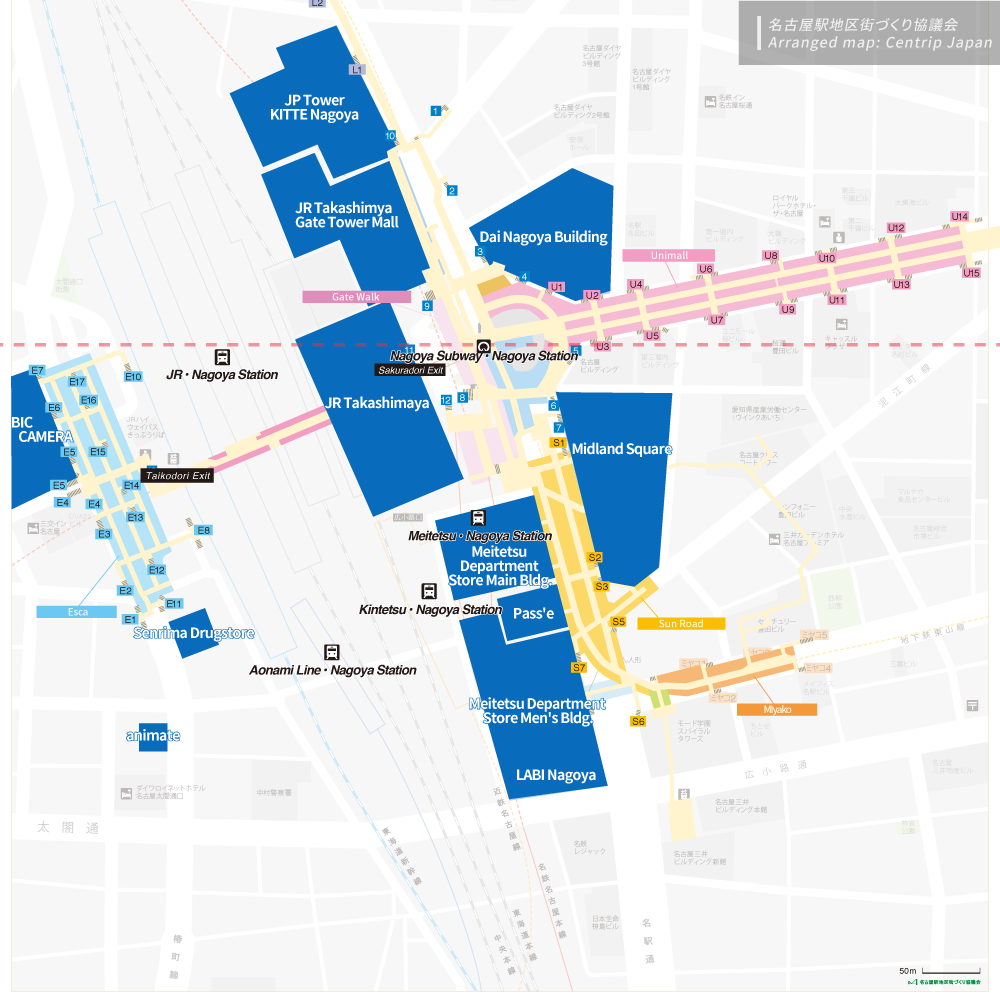 Nagoya's underground shopping streets are well developed and locals who know the area well don't even have to take a step outside when going between department stores and the station. If you are new to Nagoya, we recommend that if you go underground you use Sakura-dori as a reference point to divide Nagoya Station by North, and South.
North of JR Nagoya Station (take the JR Sakura-dori exit and turn left)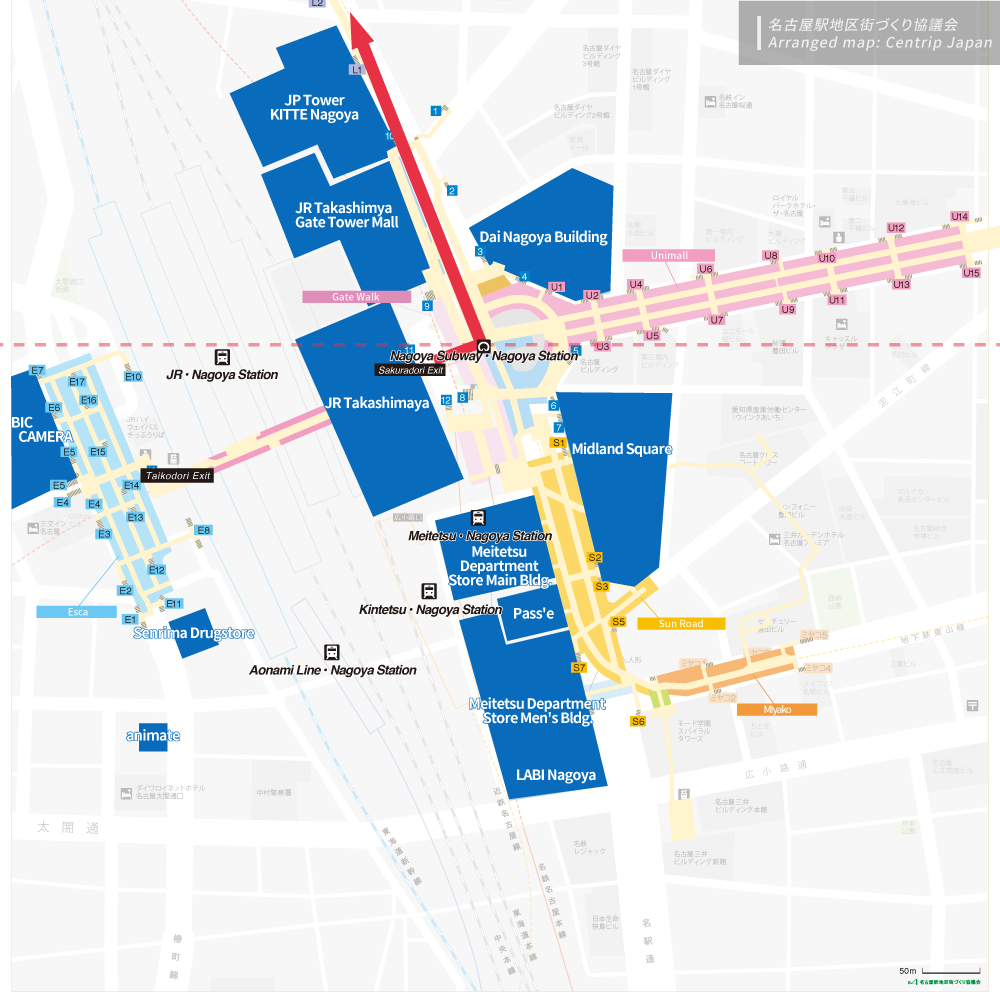 Takashimaya GATE TOWER MALL - A Girl's Favorite Fashion Department Store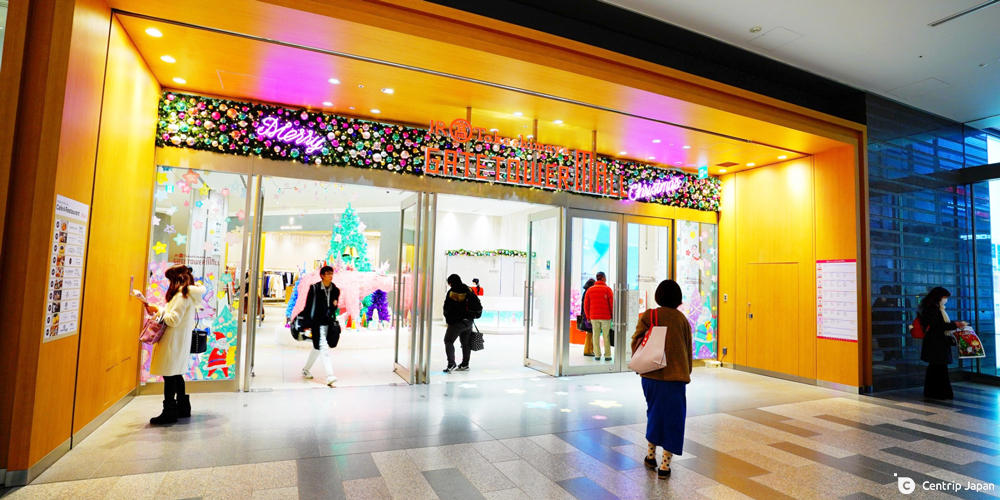 Turn left after getting off at JR Sakura-dori exit, or exit G9 of Nagoya Subway Station, and you will arrive at Gate Tower Mall. The mall exudes a youthful atmosphere and fashionable decor. It is targeted at the 20 to 40 demographic, and the prices are affordable. It is one of Nagoya's must-visit department stores. If you don't have enough time, put all your focus into this department store.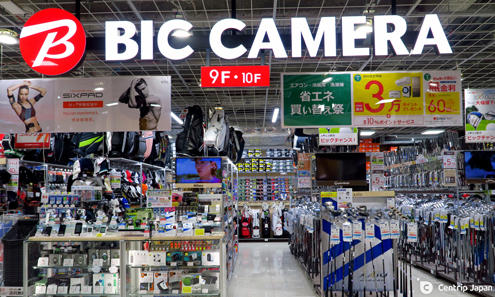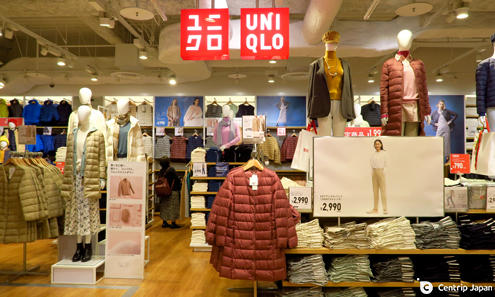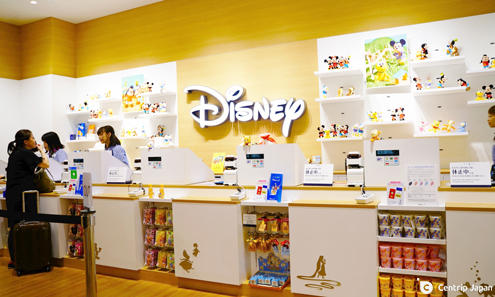 Large chain stores, such as the electronics store BIC CAMERA, clothing stores: UNIQLO and GU, cartoon character stores: Ghibli Republic, Disney Store, Sanrio, Snoopy, Rilakkuma, etc. are popular among travelers. You could spend an entire day just in these stores.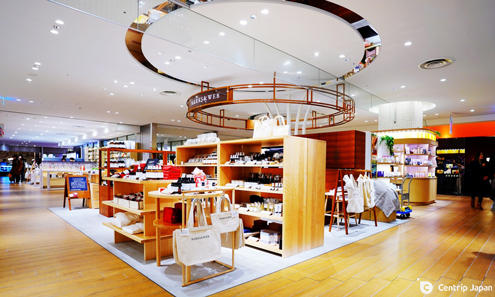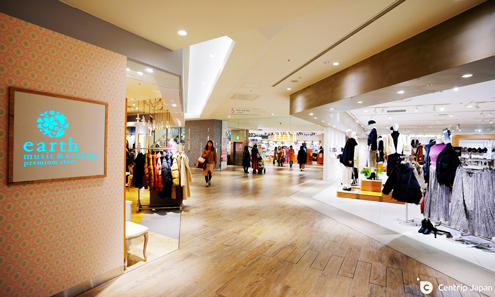 2F–7F has clothing and groceries, both popular and of high quality. It is a good option for women who value quality in their clothing. Recommended stores to visit include the hat shop CA4LA, classic & cute clothing store F.i.n.t, and the sophisticated style clothing store Te Chichi.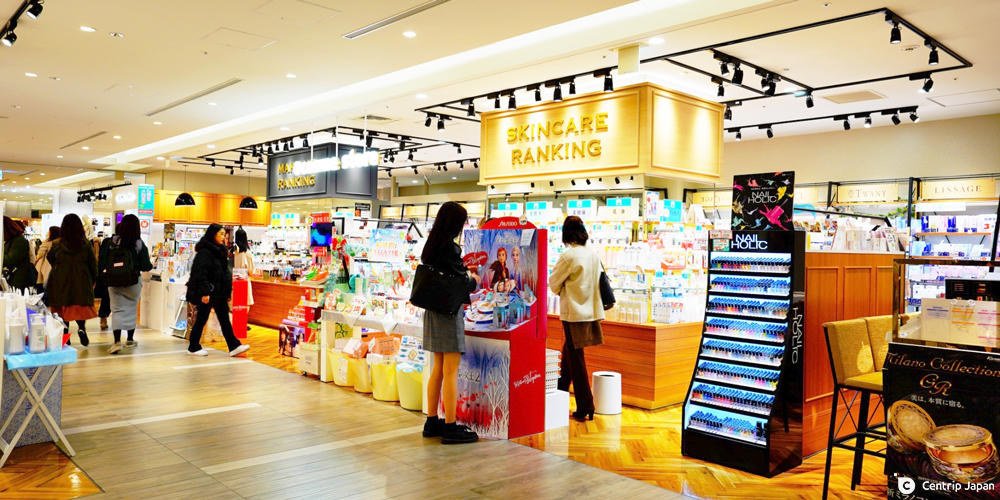 @cosme store is the largest beauty website in Japan. Here you can find their brick-and-mortar store. In this store, popular makeup and skincare products can be found, as well as a popular product ranking area for various products you can buy. You can choose the best one without having to sift through various websites.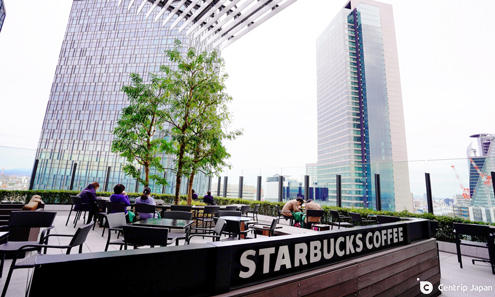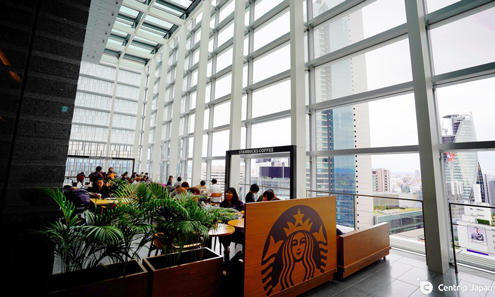 When you need a rest, take a load off at Starbucks on the 15th floor of GATE TOWER MALL. It ranks as the highest Starbucks in Japan, with an open floor plan where you can enjoy your coffee while overlooking the busy streets of Nagoya.
JR Nagoya Takashimaya: Luxury & Sweets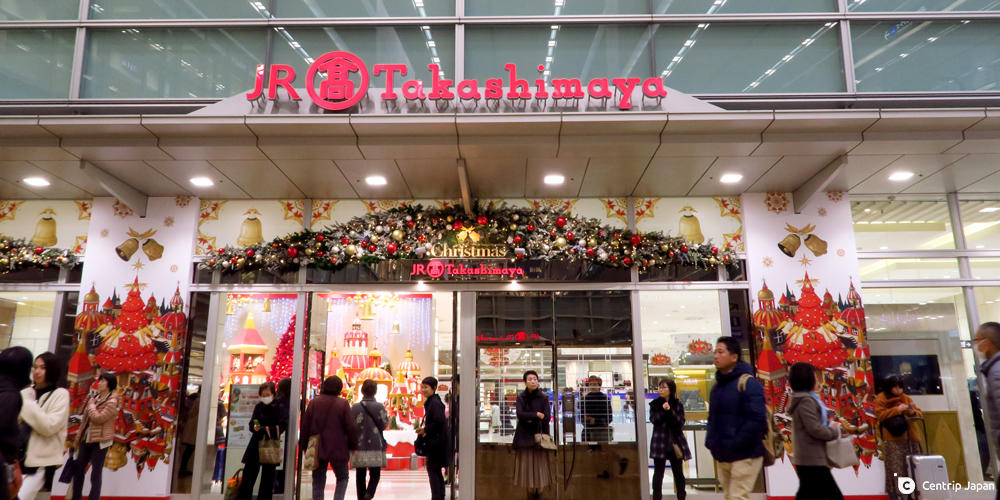 The entrance of JR Takashimaya is next to the Sakura-dori Exit of JR Nagoya Station, and the landmark Golden Clock of Nagoya Station is nearby. This department store caters mainly to luxury products, targeting female customers between 30–40. Takashimaya is connected to GATE TOWER MALL on almost every floor by walkways for your convenience.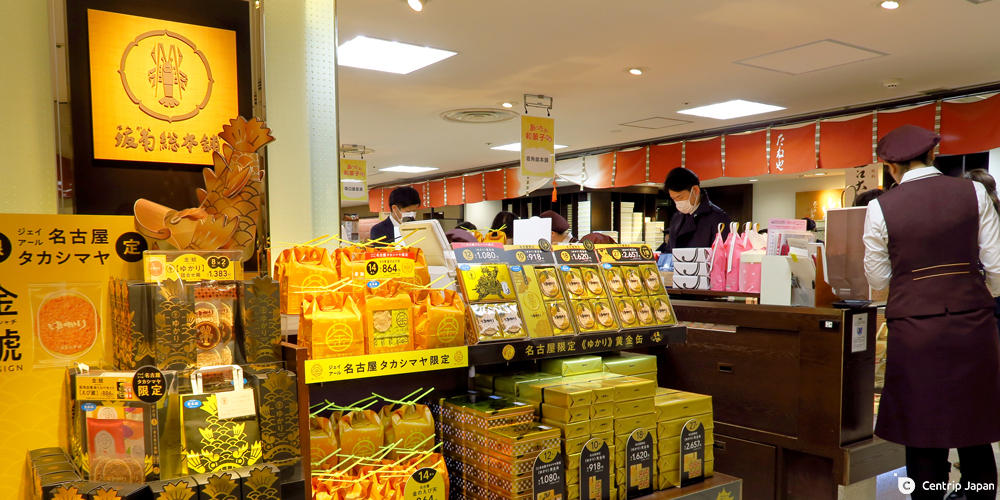 JR Takashimaya's most popular areas are the B1 and B2 food areas. Popular souvenirs, desserts, and Japanese bento are all on offer. If you're looking for high quality, limited edition sweets, this is the place for you!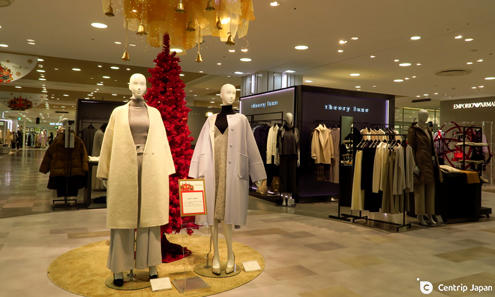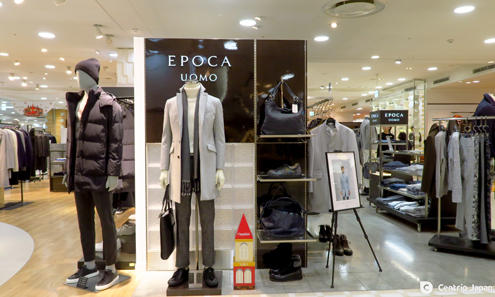 Clothing can be found between the 4th & 8th floors. The sophisticated clothes offered here are a good choice for business people.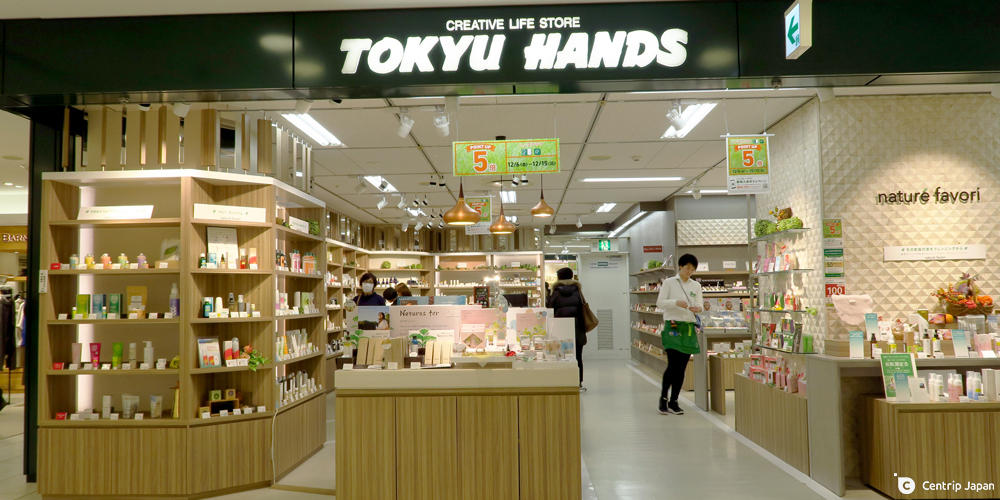 TOKYU HANDS is a popular department store, overflowing with a variety of knickknacks and useful household items, spanning the 5th to 11th floors. The goods here cover everything from DIY supplies, bedding, kitchenware, to stationery. Tokyu Hands offers a larger variety of specialized products, such as woodworking tools, pliers, etc.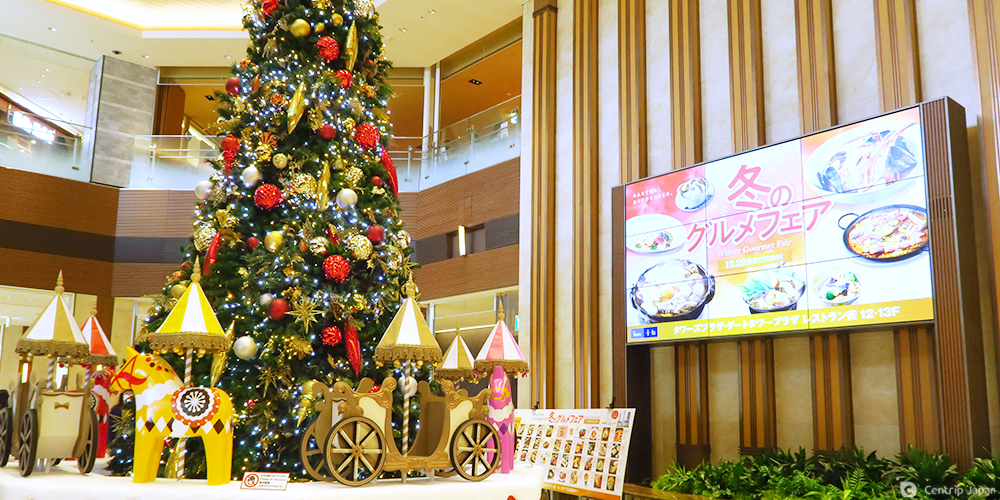 The 12th and 13th floors of Takashimaya are home to a variety of restaurants. Many restaurants here are highly ranked on Tabelog, the Japanese Yelp. Prices for a single diner range from ¥1,500–¥10,000! There are many dishes worth trying, such as Nagoya Asada (kaiseki cuisine), Kounan (ramen), and Tori Gotetsu (chicken and egg rice).
KITTE Nagoya (JP Tower Nagoya): Limited Edition Items & Chic Restaurants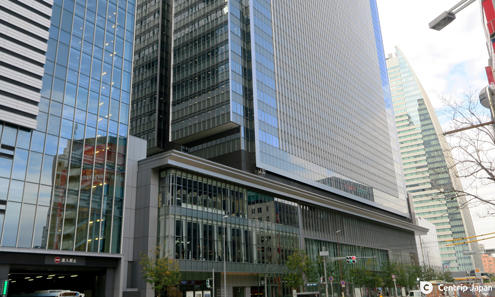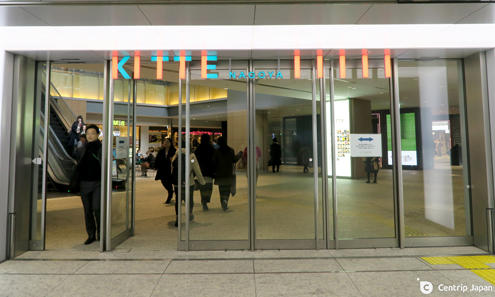 Take a one-minute walk and you'll arrive at KITTE Nagoya. Just exit the Sakura-dori Exit of JR Nagoya Station, or from subway exit 10.
There are two main reasons to come to KITTE, to eat food and buy limited run post office products!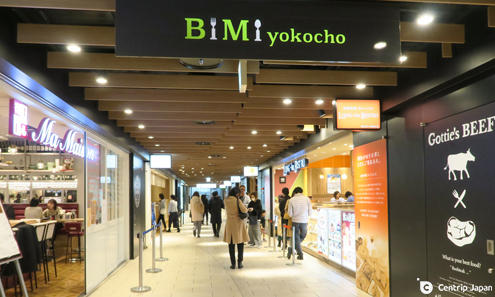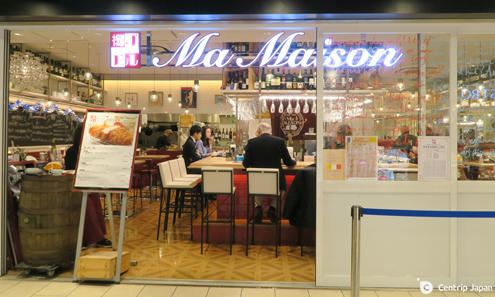 There are many restaurants in KITTE Nagoya B1F–3F. B1F's food street BiMi Yokocho is highly recommended. There are 11 restaurants here, both Japanese and Western, and the prices are fairly reasonable. It is a nice place to enjoy gourmet foods and drinks.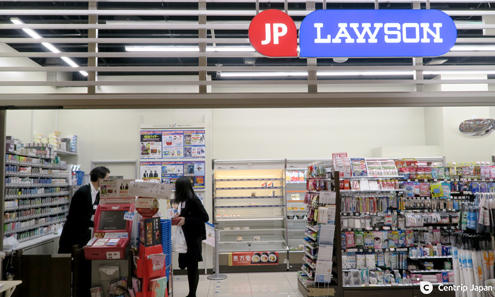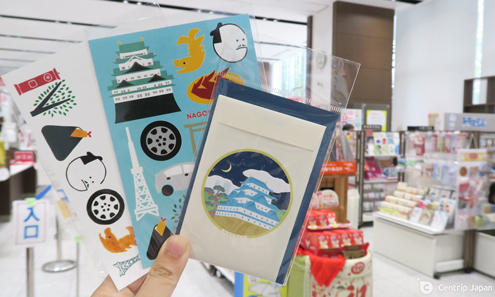 On the 1st floor is Japan Post Office x LAWSON, a special convenience store that sells original limited post office products, such as postboxes, money boxes, and postcards. Also on the 1st floor, there are some special Nagoya specific limited edition products like adorable postcards and ticket holders which you only can buy in Nagoya.
South of JR Nagoya Station (take the JR Sakura-dori Exit, turn right)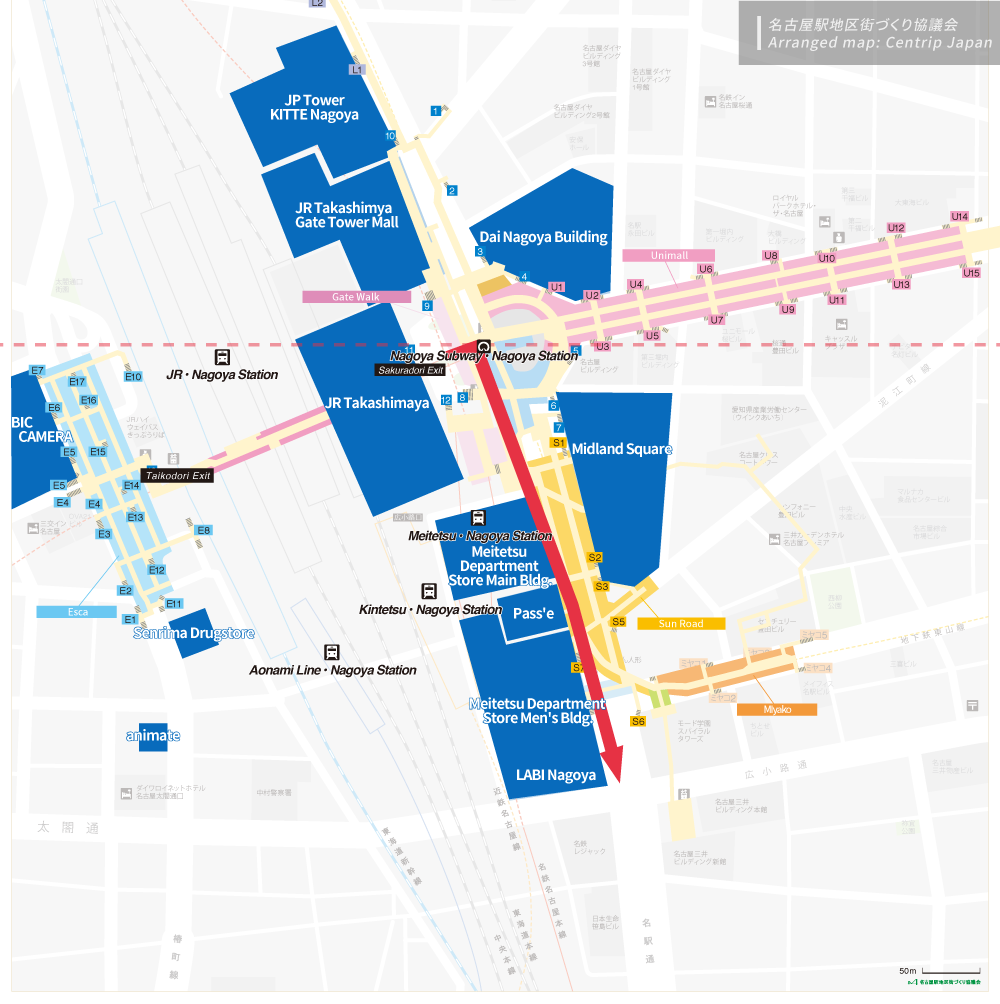 Meitetsu Department Store Honkan: Souvenir shops collection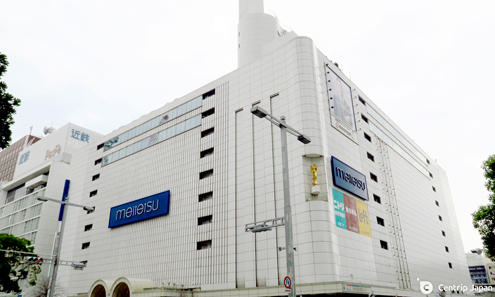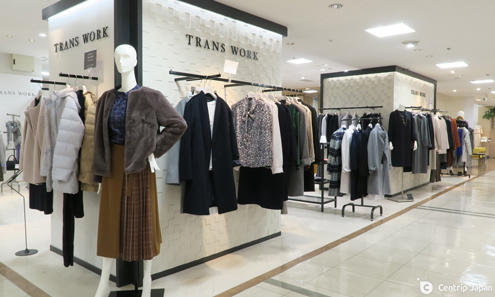 Meitetsu Department Store is an old department store in Nagoya, its Honkan (main building) is just above Meitetsu Nagoya Station. If you leave from the JR Sakura-dori Exit, you'll get here in one-minute after turning right at the exit. Meitetsu Department Store is a premium outlet targeting customers between 40–50 years old.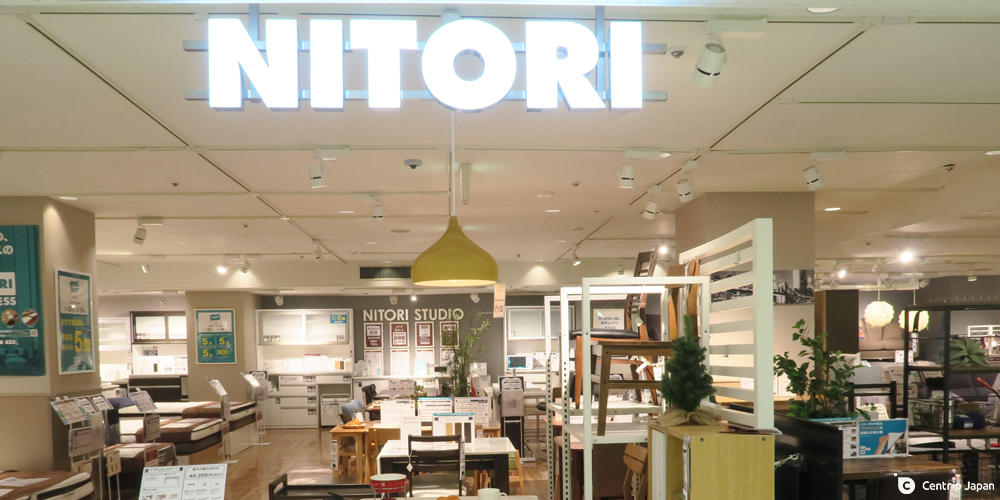 Nitori (7F) is Japan's first home goods chain store. The prices are low and there are many Japanese-style designs. There is a lot of great stuff to pick up here, for example, the storage goods, pots, and stylish tableware.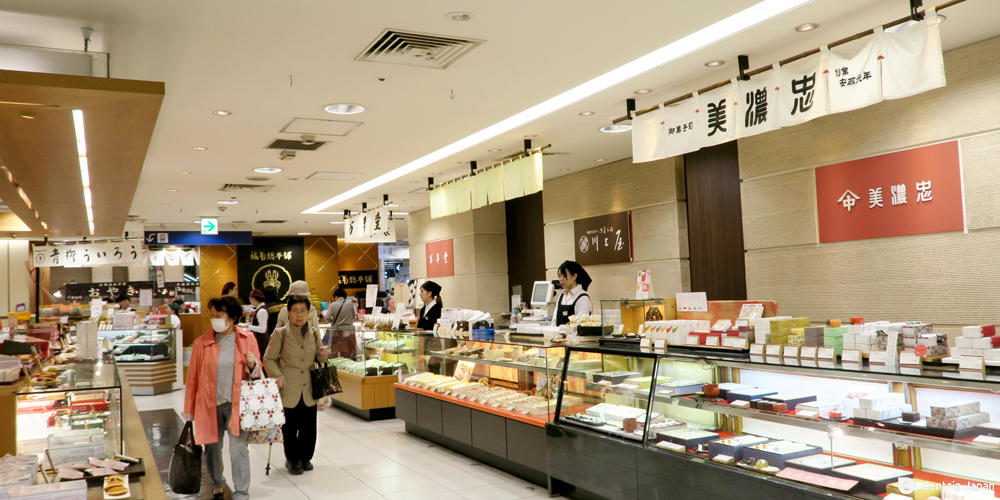 B1F is a dessert, souvenir & food area, with a selection of local and famous shops from Central Japan and other cities in Japan.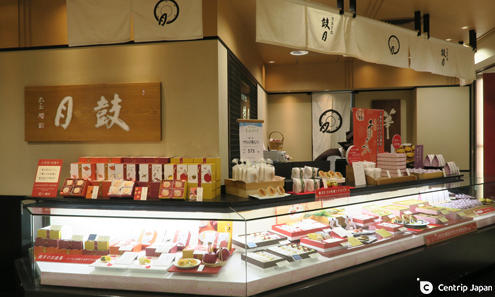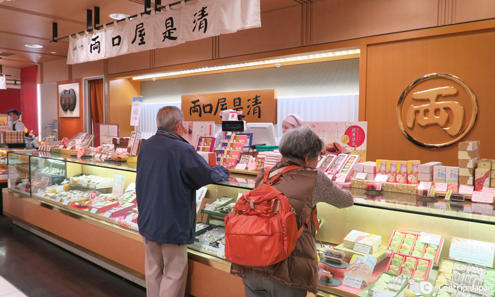 When you arrive at B1F, the scent of tea will transport you to an elegant and delicate Japanese dessert town. The shops here are well known in Japan. For example, Ise's famous red bean mochi shop Akafuku, Nagoya's traditional Japanese confectionery Ryoguchiya Korekiyo, a famous cream-filled senbei shop Kogetsu, and Nagasaki's cake shop Fukusaya.
Kintetsu Pass'e:Paradise for Young Women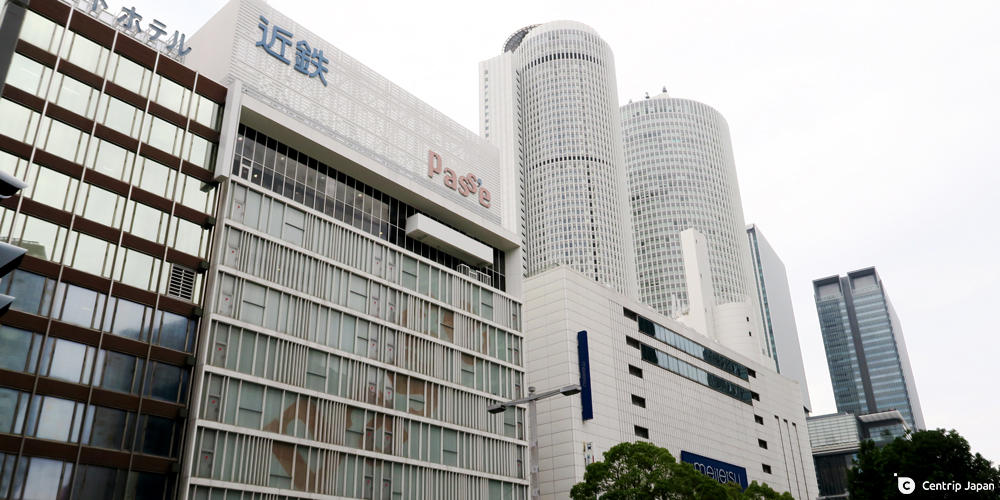 Kintetsu Pass'e department store is above Kintetsu Nagoya Station, if you come from Nagoya Station, turn right at the JR Sakura-dori Exit and walk for a minute.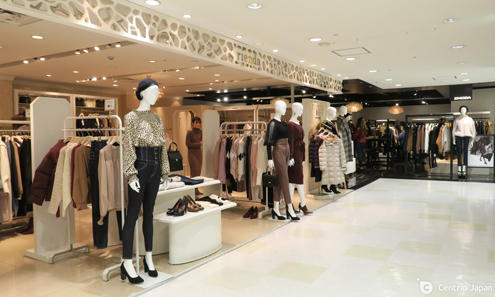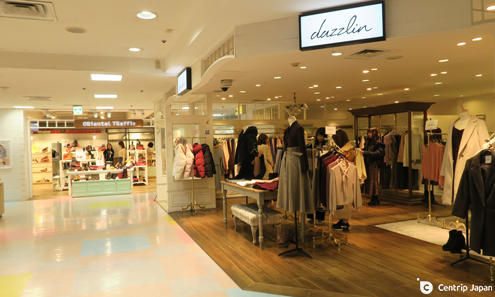 Kintetsu Pass'e's main customers are between 10–20 years old, and the prices are lower than in other stores. Stores here cater to various styles, styles such as CECIL McBEE, AnkRouge and more are on display, and there is a sticker machine (Purikura) area on the 7F. An official ONE PIECE goods store is on the 8F and the large record company TOWER RECORDS is on the 9F.
Meitetsu Men's Building: A Must-visit for Men.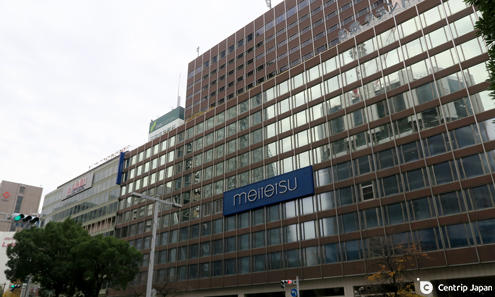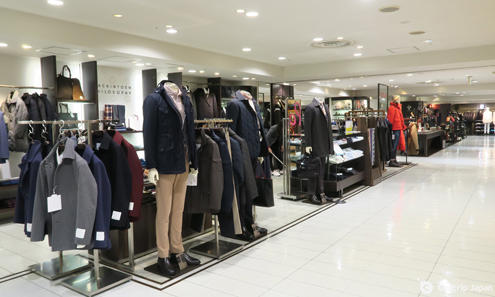 Meitetsu Department Store Men's Buiding is located on the right side of JR Sakura-dori Exit, a one-minute walk away. As the name suggests, this department store mainly sells men's clothing and watches. On the 5F, is the fashionable variety goods store LOFT, and on the 6F, is MUJI. It is worth mentioning that there is also a MUJI coffee shop Café & Meal MUJI on the 6F. The coffee shop specializes in seasonal vegetables and is very popular!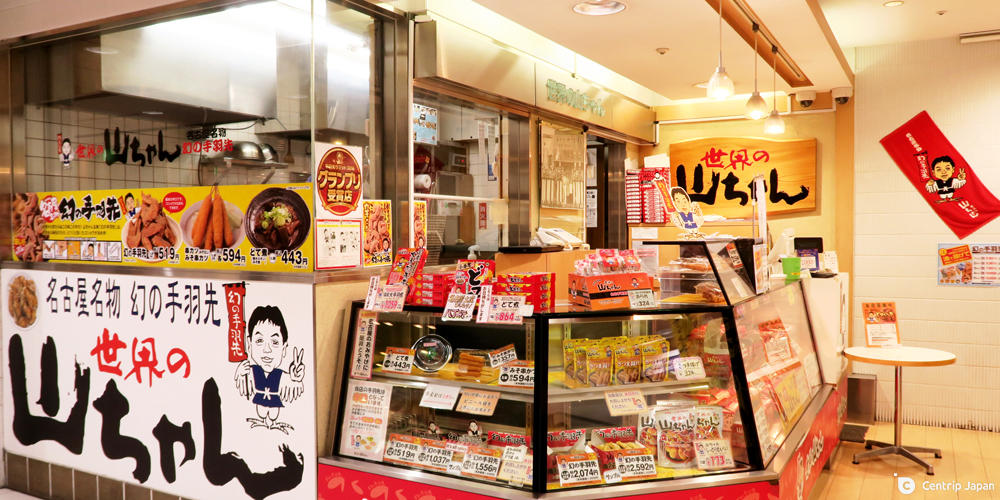 Meitetsu Department Store Men's Building B1F sells take-out food such as sushi and crepes, as well as the famous chicken wings from the restaurant Sekai no Yamachan. Freshly fried chicken wings can be a good nighttime snack.
The Giant Doll: Nana-chan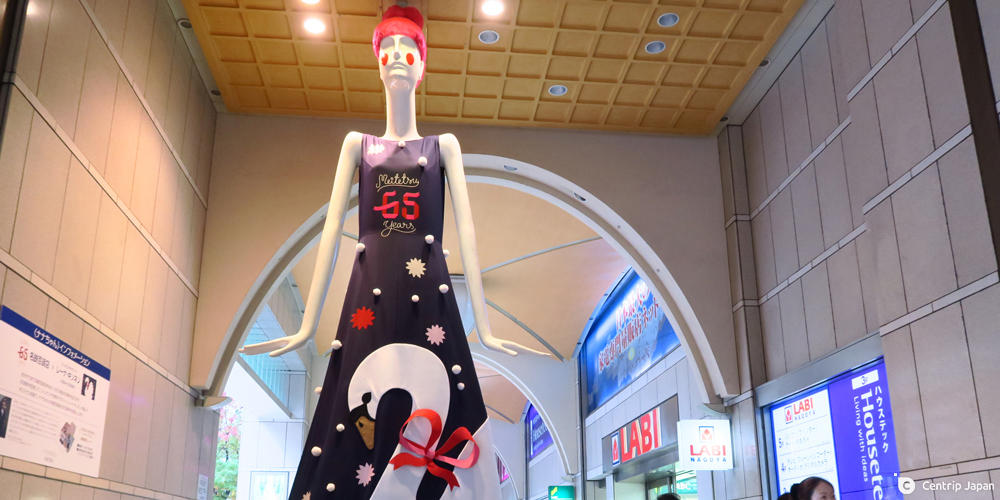 In front of the Men's Building, there is a giant doll know by local Nagoyan's as Nana-chan! She is a landmark of Nagoya Station and comes in at a staggering 6.1 meters tall, weighs in at a massive 600 kg. The doll is dressed up once every two weeks depending on the season and events. A bikini set for summer, Santa Claus for Chrismas, Superwoman, and Goku in Dragon Ball are just a few examples.
Check out today's Nana-chan clothes (past-dresses can also be viewed)
East of JR Nagoya Station (in front of JR Sakura-dori Exit)
Midland Square: Nagoya's Highest Night View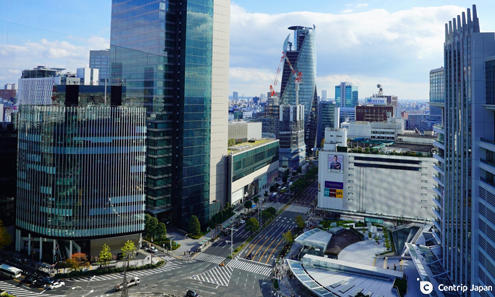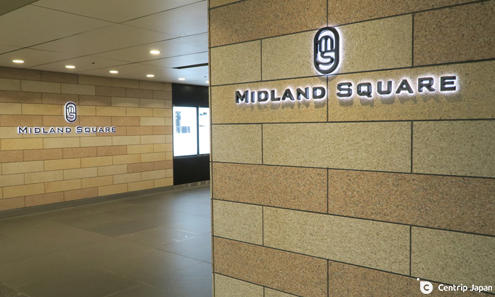 With 46 floors, Midland Square is the tallest building in Nagoya. It is located opposite the JR Sakura-Dori Exit, or it is accessible from Exit 7 of Nagoya Subway Station.
Midland Square is a complex building combining restaurants, shops, and offices. Most of the shops are boutique shops. The restaurants are located on the 41st & 42nd floors and are all high-class restaurants. The prices range from ¥ 5,000 to ¥ 30,000. The atmosphere is a perfect pairing to the bright night views offered by Nagoya. It also makes a good choice for important occasions, such as wedding anniversaries, receptions, etc.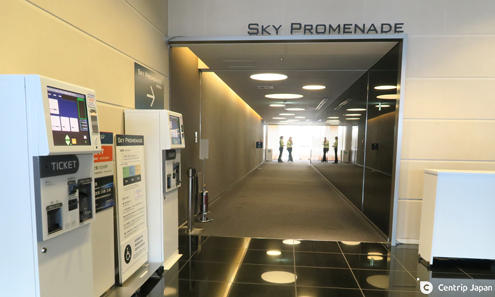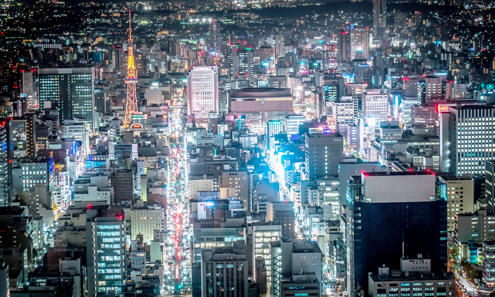 If you want to see Nagoya at night, don't miss the Sky Corridor (44–46 floors). Not only you can see the lights of Nagoya in all directions you'll also be at the highest point in Nagoya. After 7pm, a light and water show is performed every 20 minutes, to add to the dream-like fantasy. The best part is that the tickets are only ¥750.
There's a large movie theater called Midland Square Cinema on the 5th floor. The facilities are new and conveniently located. If you want to watch Japanese films unreleased abroad, you have to check this one out.
Dai Nagoya Building: Specializing in food and apparel!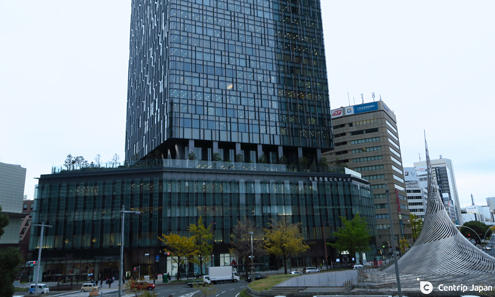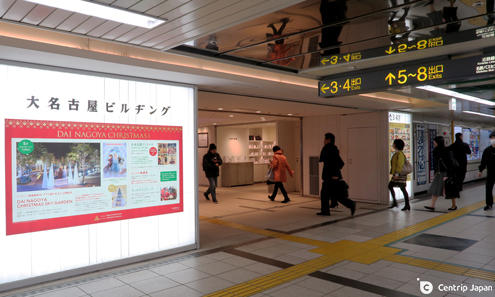 The Dai Nagoya Building is directly opposite the JR Sakura-Dori Exit, or it can be reached from Exits 3 and 4 of the Nagoya Subway Station.
The Dai Nagoya Building is a mixed department store and office building, but it is most famous for its tasty and inexpensive food—always a good choice! There are about 50 restaurants between the B1 and the 3rd floors. The area is beautifully decorated prices are around ¥1,000–¥3,000.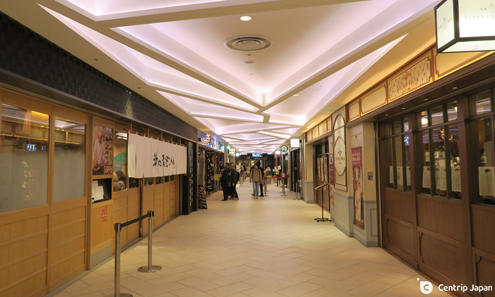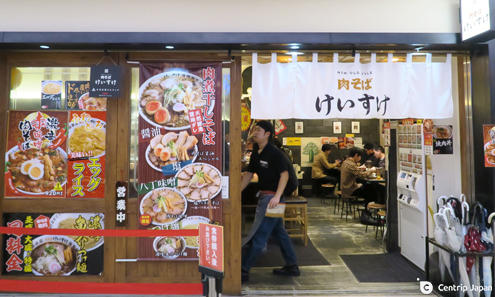 Recommended restaurants are as follows: Chicken egg rice restaurant Torisimizu (B1), Pagrus Chazuke Taicha Fukuno (B1), a ramen shop famous for its large amounts of meat, Nikuramen Keisuke (B1), and Crepe coffee shop, YURT (2F).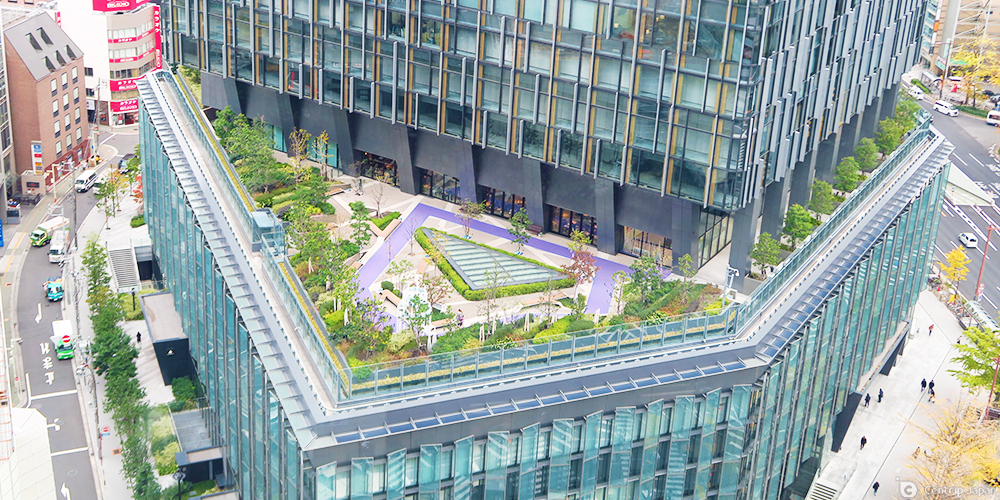 On the 5th floor, there is an outdoor sky garden. If you are tired of shopping, sit down and relax at this rare green oasis in this crowded city!
West of JR Nagoya Station (JR Taiko-dori exit)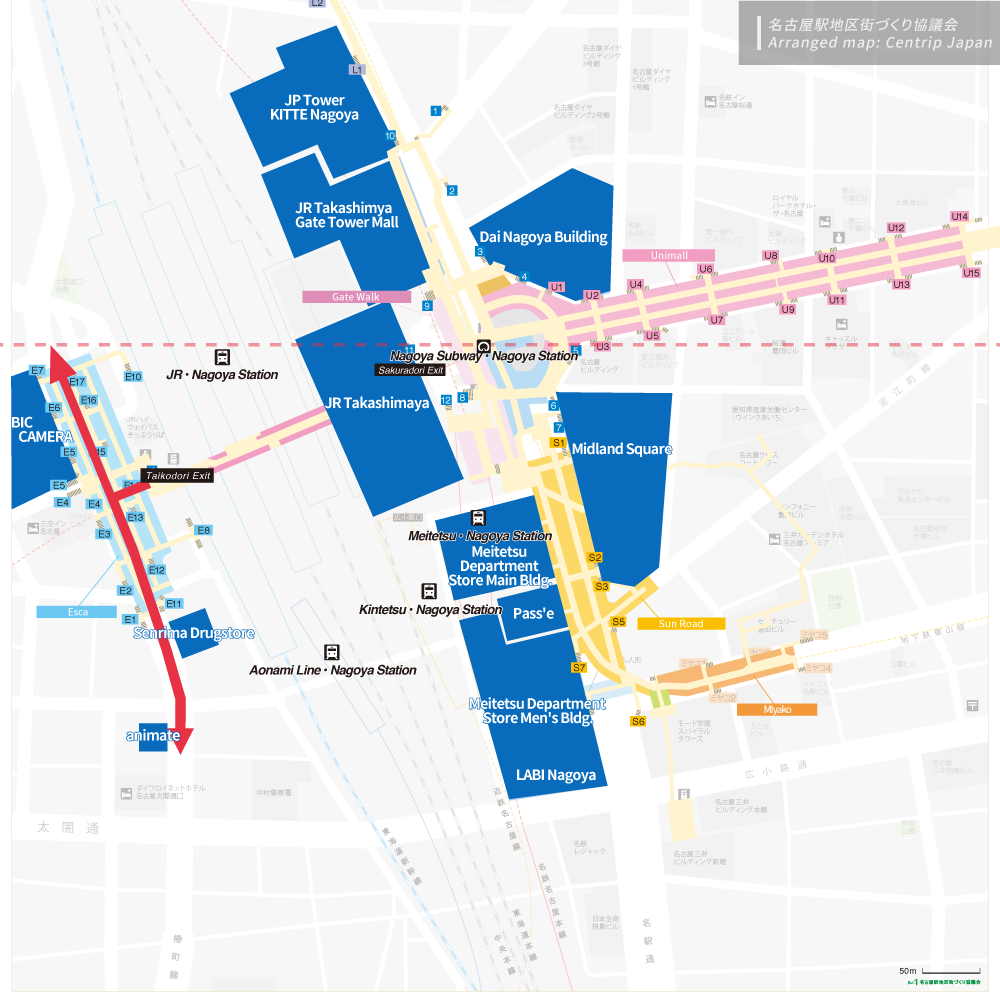 Around the Taiko-Dori exit of JR Nagoya Station are a lot of restaurants and a few shopping places. You can find the electronics store BIC CAMERA and low-cost pharmacies. If you are an anime fan traveling in Nagoya, the west area of ​​Nagoya Station is like paradise. You'll find animate, animate Café, K-BOOKS, and Comic Toranoana (8 floors, the largest in Central Japan) are all found here.
Electronics and appliance store: BIC CAMERA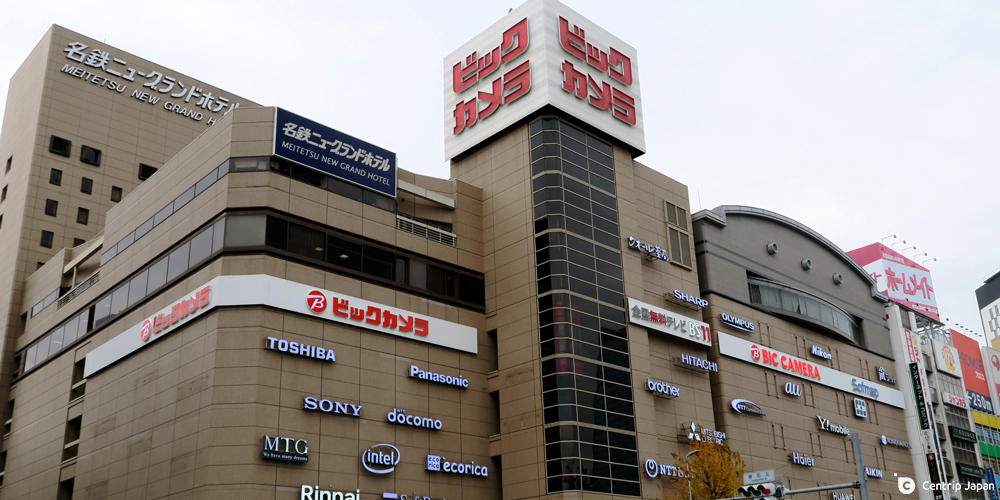 BIC CAMERA Nagoya Station West Store is a 6-story, large electronics store selling various products from computers, home appliances, to cameras. In addition to tax-free, there are additional benefits, and it is the place to buy your favorite Japanese appliances!
There are two BIC CAMERAs near Nagoya Station: Nagoya Station West Store & Gate Tower Store (which was introduced earlier). The stores are about the same size, but the Gate Tower store's products are aimed more at female customers, with products such as beauty equipment & health appliances.
Drugstore: Senrima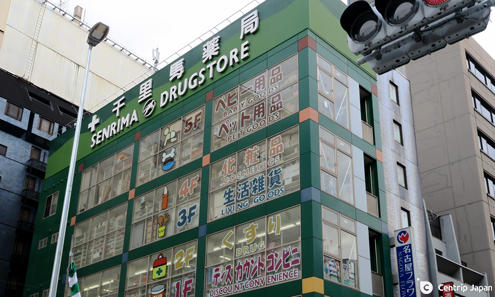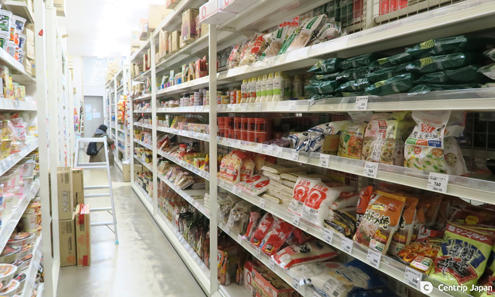 Senrima Drugstore is affordable and offers duty-free goods. The prices are cheaper here than many other drug stores. It is the first choice for many tourists when they shop in Nagoya.
Anime goods: animate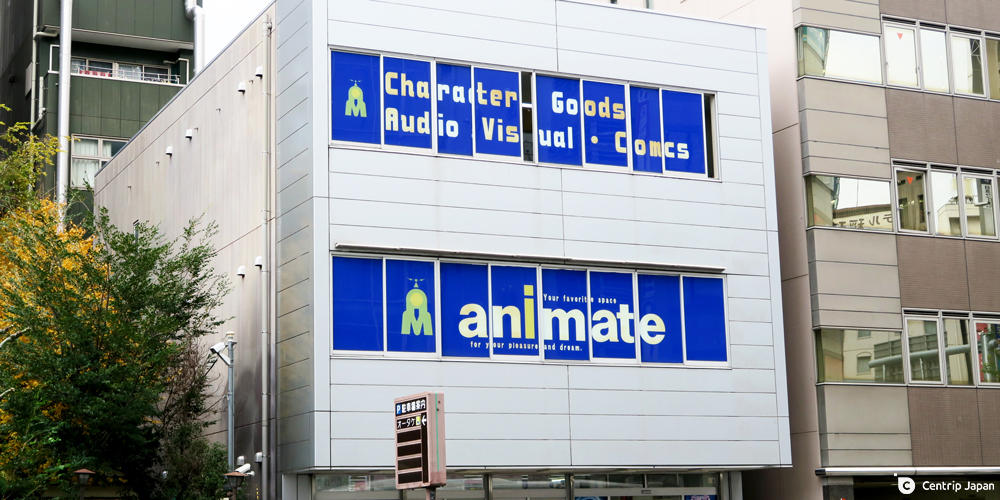 A well-known anime goods shop for you all otaku. Get your comics and official merchandise here.
Wrap-up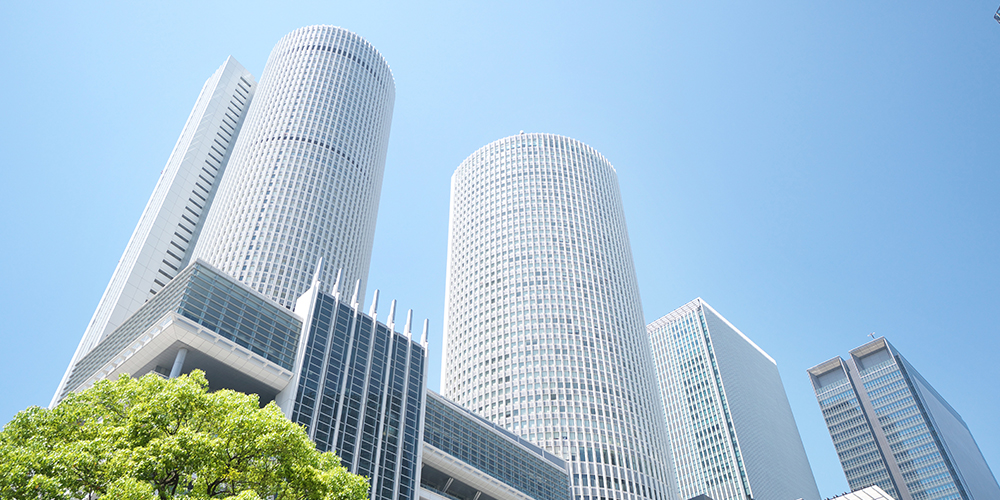 Nagoya Station is not only a transportation hub but also a shopping paradise. The surrounding area of Nagoya Station is under constant development and changes regularly. No matter when you visit, the constantly changing appearance will bring you new surprises around every corner. Find your favorite department store and go shopping!