| Centrip Editorial Board
Hamamatsu Industrial City
Hamamatsu has long been known as an industrial city in Japan. Industry giants like the Yamaha Corporation, the Suzuki Motor Corporation, Kawai Musical Instruments Manufacturing, and more are headquartered there. Join us as we tour this industrial playground and dive into various hands-on experiences learning the techniques that made Hamamatsu's industries great, and relax and enjoy music at Yamaha's Innovation Road.
Yamaha Innovation Road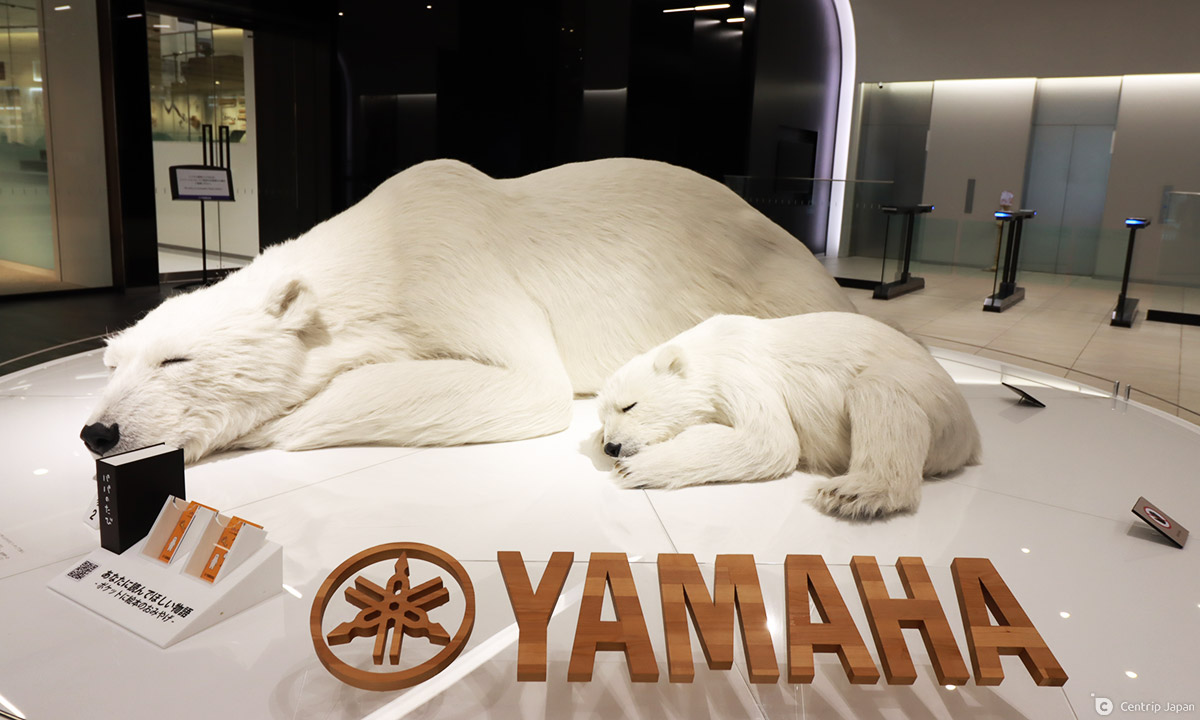 Established in 1887, Yamaha Corporation remains an innovator in the production of musical instruments. Yamaha built Yamaha Innovation Road as a museum to showcase their products. If a museum visit sounds a bit stodgy to you, don't worry, this museum is nothing but. A visit here requires a reservation at least a day in advance you are planning to visit.
Here you can do more than look at instruments, visitors get to play them. Throughout the entire facility are musical instrument stands ready for you to try out. There are 12 display areas with video and sound exhibits to give visitors an understanding of Yamaha's products and services.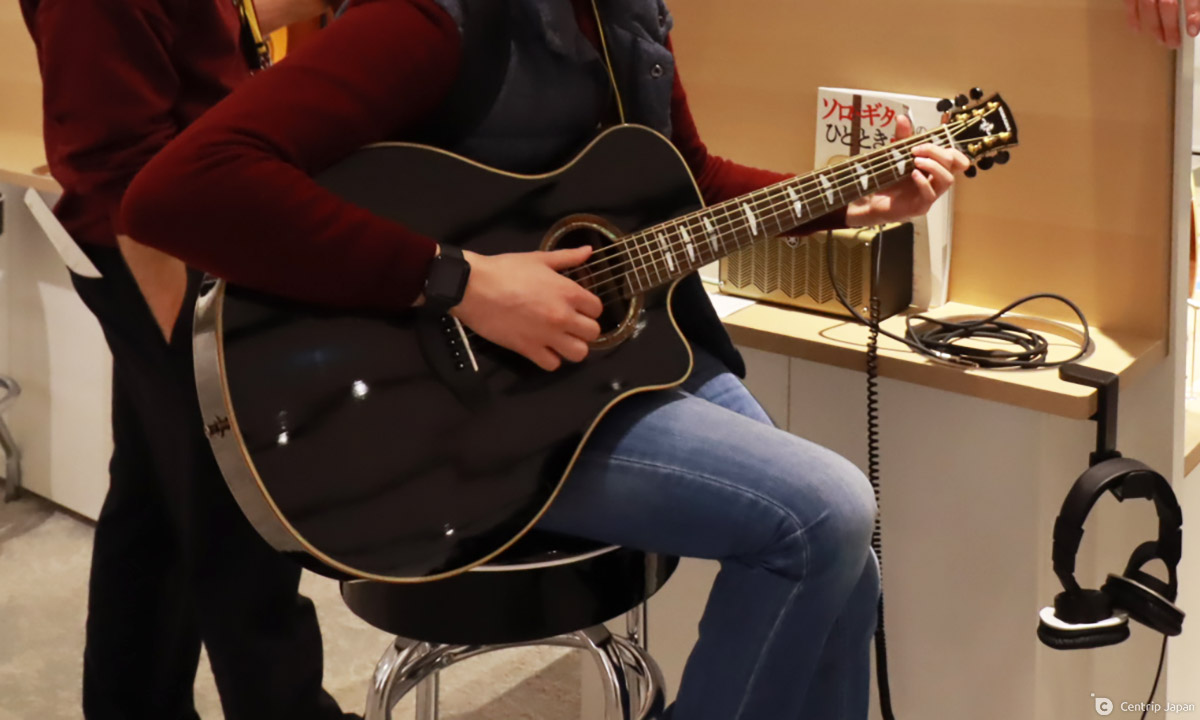 When you enter the facility, the Concept Stage greets you. There you can see an array of new instruments and an introduction to new ways to enjoy sounds and music. Then on your left is the Prologue, an introduction to Yamaha as a company and its corporate philosophy.
Next, head over to Craftsmanship Walk. Here, you can check out the internal components used in musical instruments and the fine detail involved in Yamaha craftsmanship. You'll also learn about the impact of technology and mechanization in music through the years.
Then step into the Musical Instrument Display Area. Here Yamaha has an impressive lineup of pianos and other musical instruments on display that you can try hands-on. The Life Scenes area allows visitors to experience how Yamaha's world view applies to real life. While the Digital Library has a massive touchscreen display that lets you search through Yamaha's database of information on their products.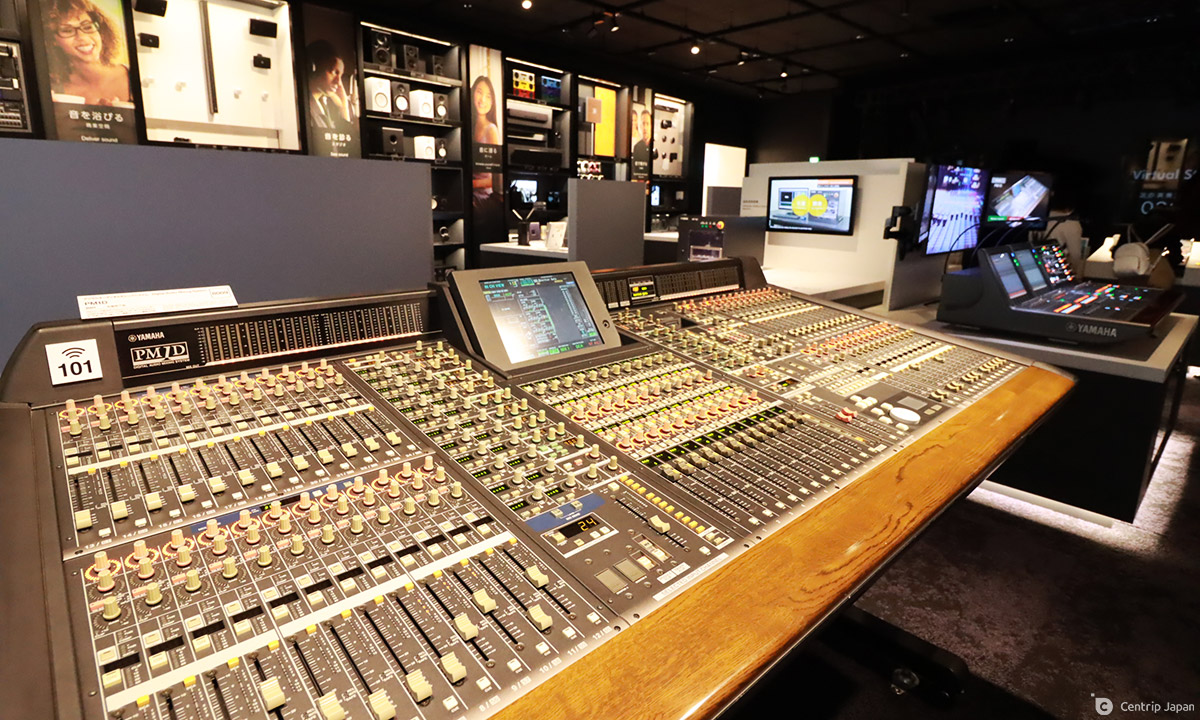 The Super Surround Theater lets you experience 3D sound technology while surrounded by a 220º wide screen. After listening to 3D sound, step back and take a look at the Innovation Road Map. It details the story of Yamaha's founding.
When you finish, take the History Walk. This area has more than 200 products from Yamaha's past and takes you into the future at Innovation Lab. Innovation Lab gives you a look at Yamaha's development process and a glimpse at things they are undertaking in the future.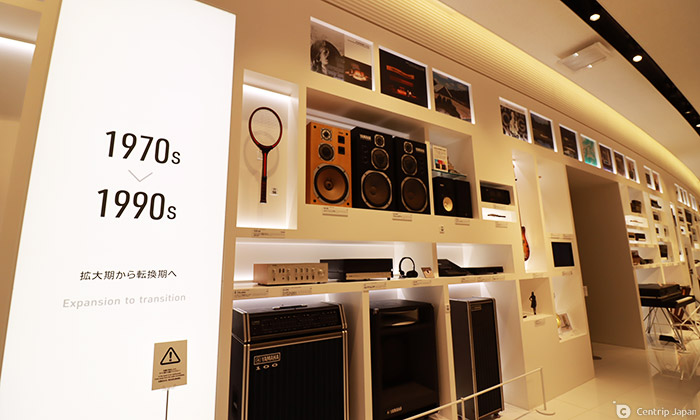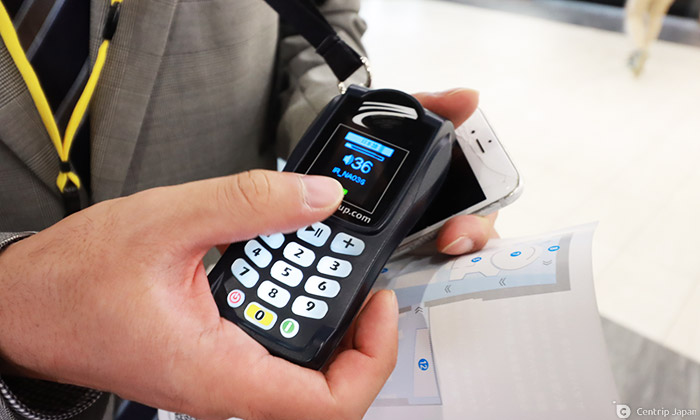 End your journey at the Sound Solution Display Area and the Virtual Stage. The Sound Solution Display covers the various audio equipment used in creating sound & music, while the Virtual Stage gives you a show of virtual images and automated music, almost like a live performance.
Yamaha Innovation Road is a wonderland for music lovers to experience a vast array of musical delights. Just remember you need a reservation!
Nihashi Injection Dyeing Factory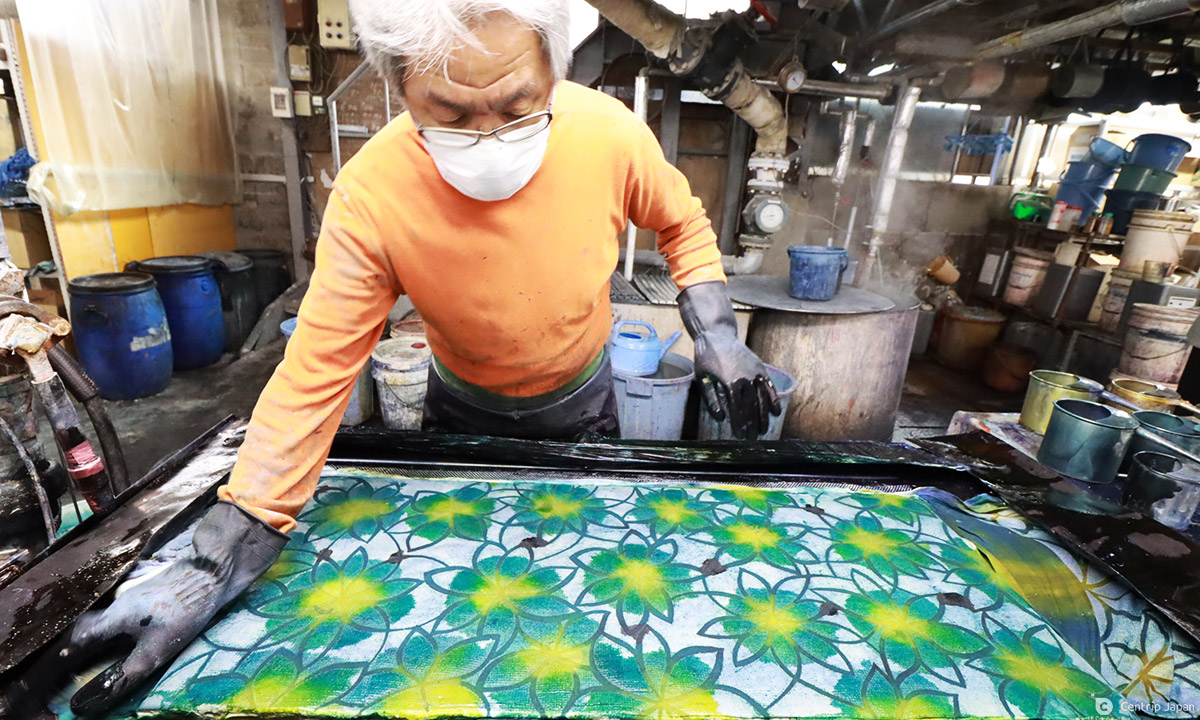 Since its founding in 1927, the Nihashi Dyeing Factory continues the tradition of the "Hamamatsu Chuzome Some" dyeing method. This dyeing method creates some unique and beautiful effects on cloth.
They even offer hands-on experiences for you to craft a one-of-a-kind memory.
As you can see in the video above, the process involves laying out a length of fabric then a layer of glue is applied over the template. This process gets repeated several times, and visitors can try their hand at the glue application process before moving on to the next step.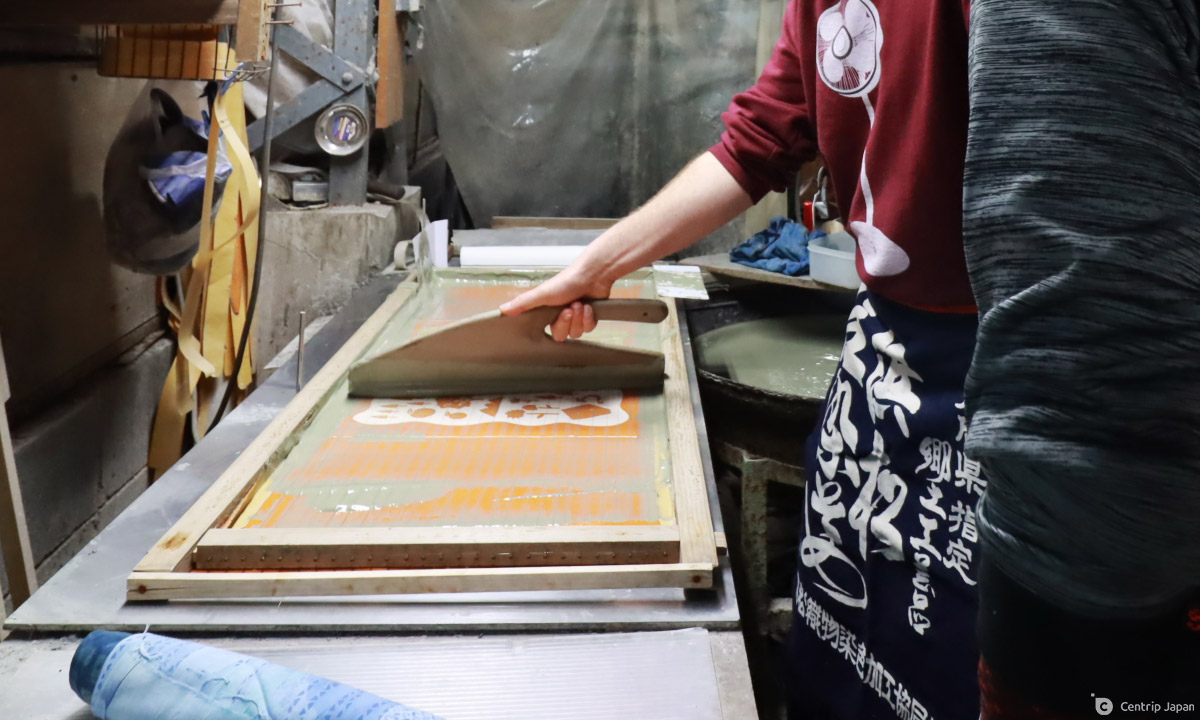 When the gluing process is over, the fabric is covered with powder to prevent it from gluing to other surfaces while it dries. Give it a try, and remember it's easier than it looks. You must be careful to apply it evenly.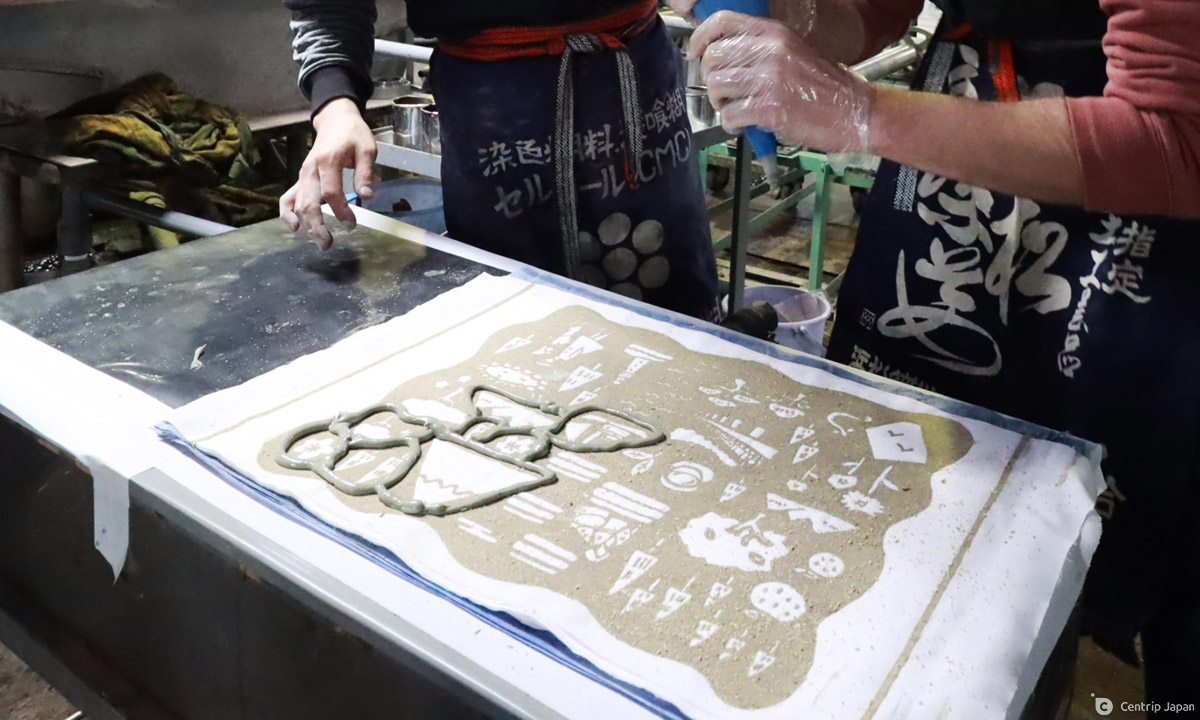 Glue is then piped over the fabric to create "wells" for applying the dyes.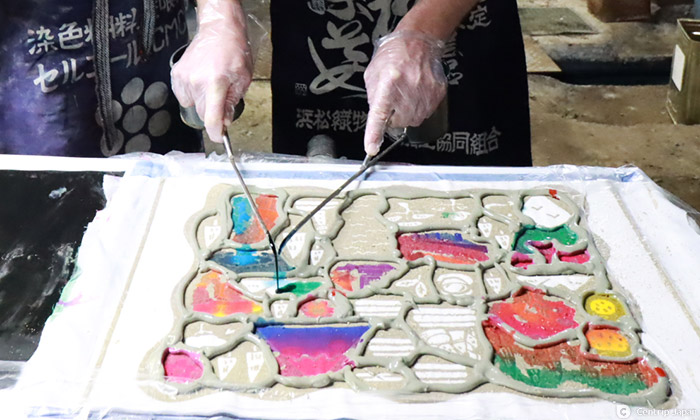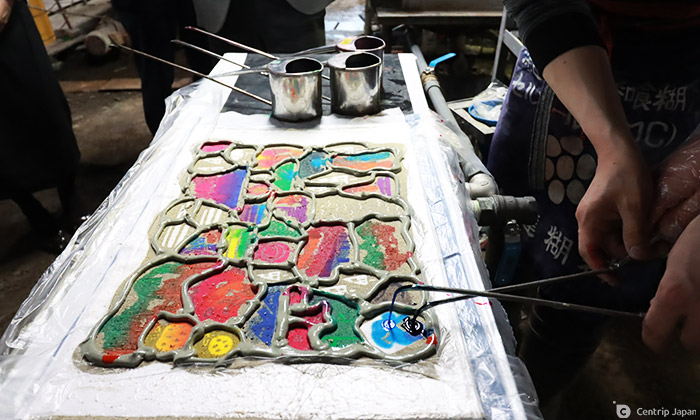 When the wells are built it's ready for dyeing. Dye is applied similarly, layer by layer, to create rich hues. It might be hard to visualize how things will be in the end, but go with the flow and trust in the experts guiding you, and it will turn out great.
Next, the glue is suctioned through the cloth to create a uniform pattern on each piece.
Finally, the cloth gets washed to remove any excess glue that may remain and then hung to dry.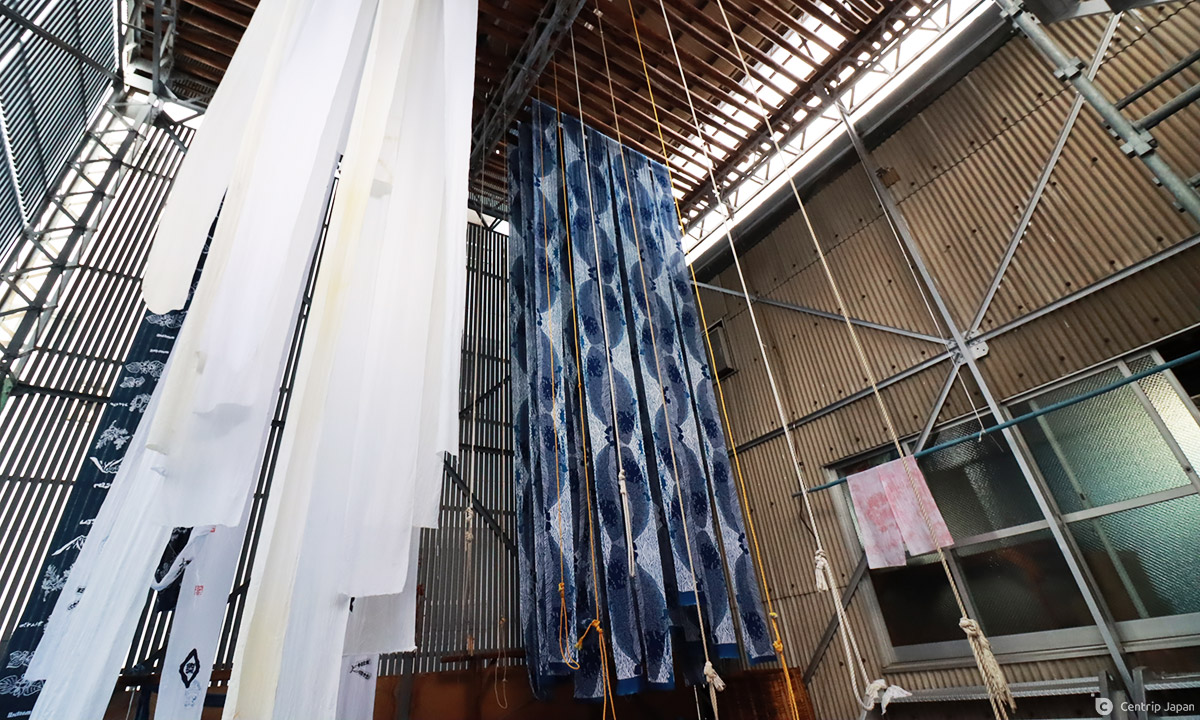 Don't worry, they'll dry your cloth quick so it's ready for your to go when you are finished.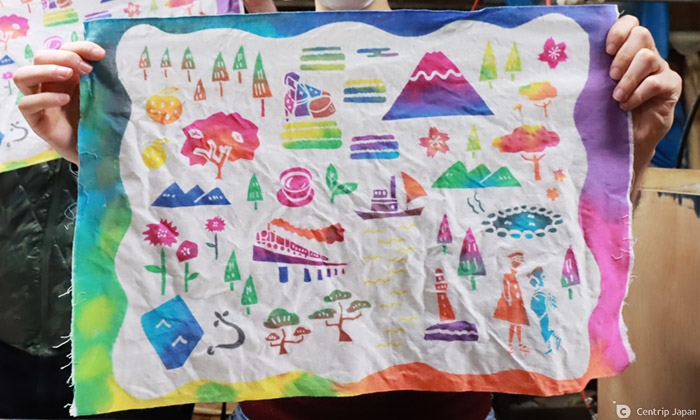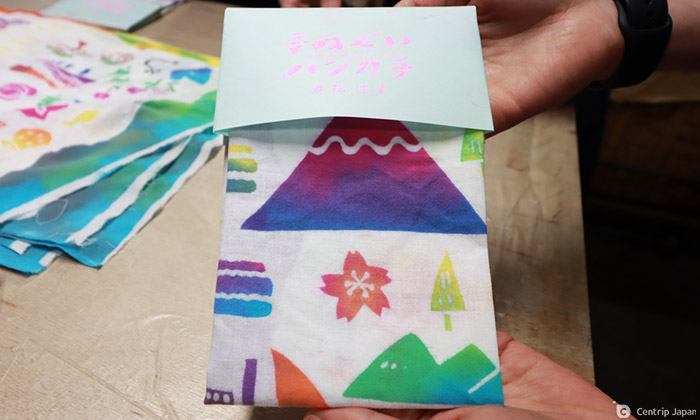 To finish off the tour, the staff will show you how to fold the fabric so that you can show off the uniquely patterned cloth when you go home!
A visit to the Nihashi Injection Dyeing Factory makes for a comprehensive introduction to the traditional dying practices in Hamamatsu.
Hamamatsu City Museum of Musical Instruments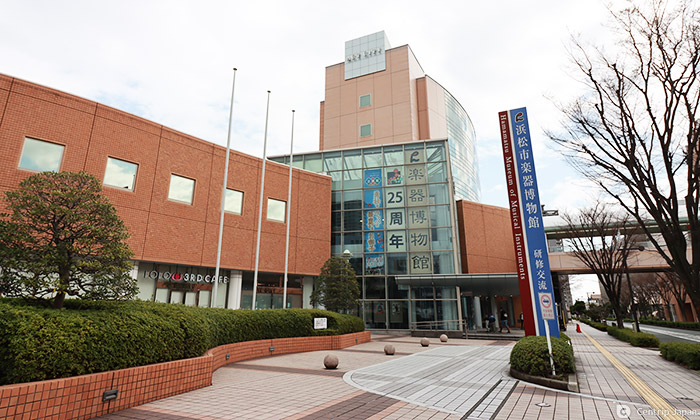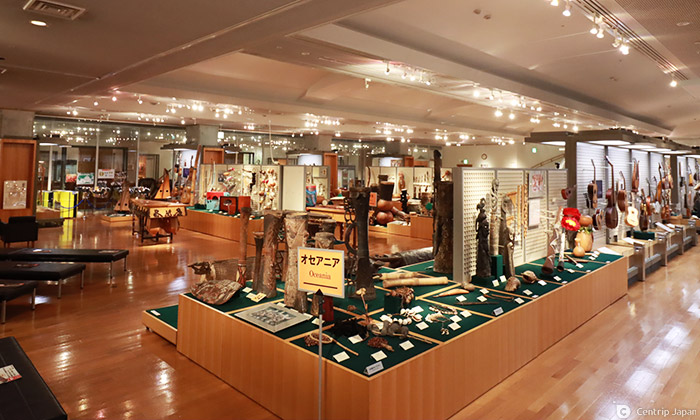 If Yamaha Innovation Road is a delicious sponge, then the Hamamatsu City Museum of Musical Instruments is the icing on the cake. This museum focuses on the history of instruments from around the world.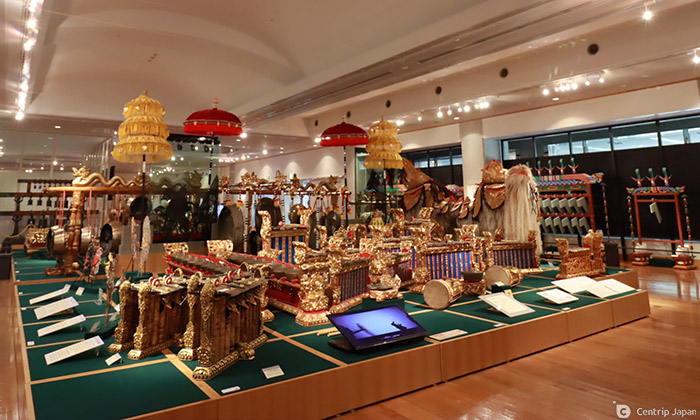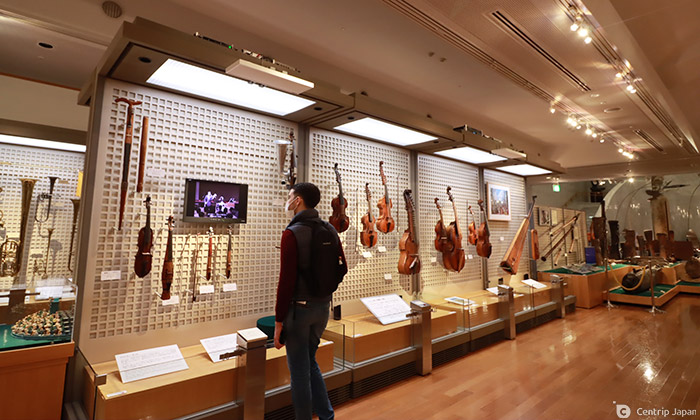 The museum is the first of its kind in Japan, established in 1981. The museum's mission is to "collect and preserve a representative selection of musical instruments and related materials from around the world, to research them, to exhibit them with an equal and unbiased perspective, and to cultivate a vast knowledge and understanding of music, musical instruments, and cultures through a variety of activities." As such is has a wide selection of instruments available for viewing from all over the world.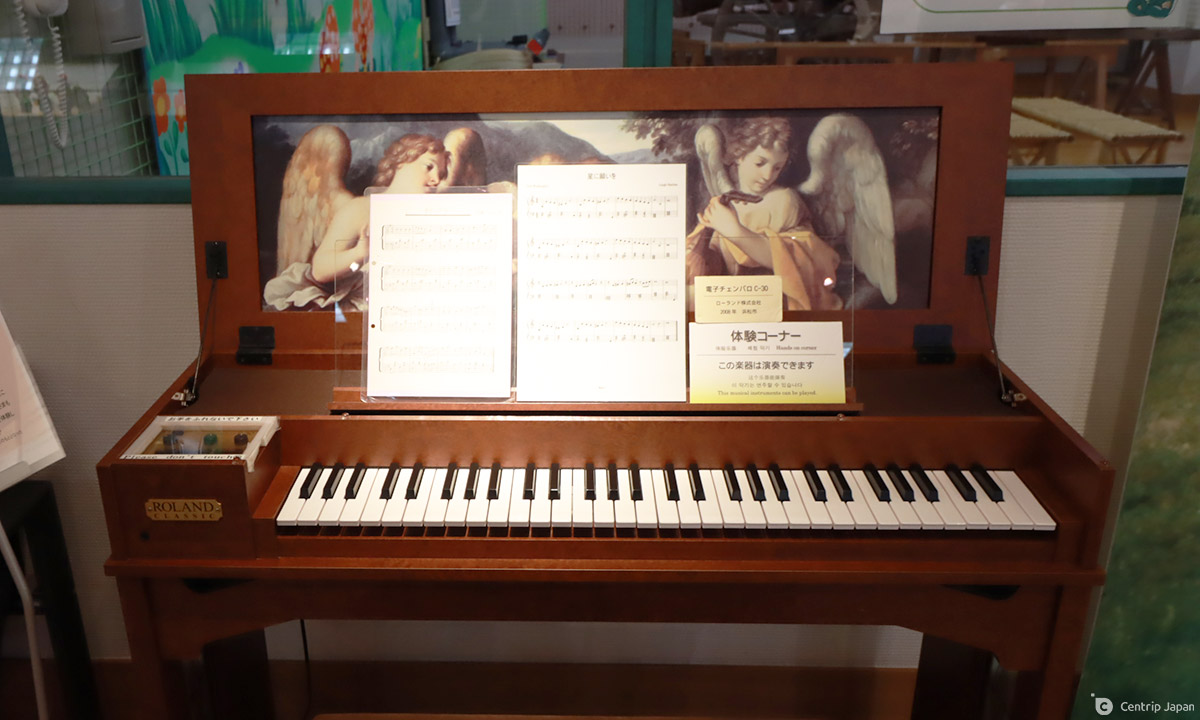 The collection houses over 1,500 materials, with special exhibitions, along with concerts and workshops. They even hold workshops in elementary schools in the city to encourage childhood interest in music.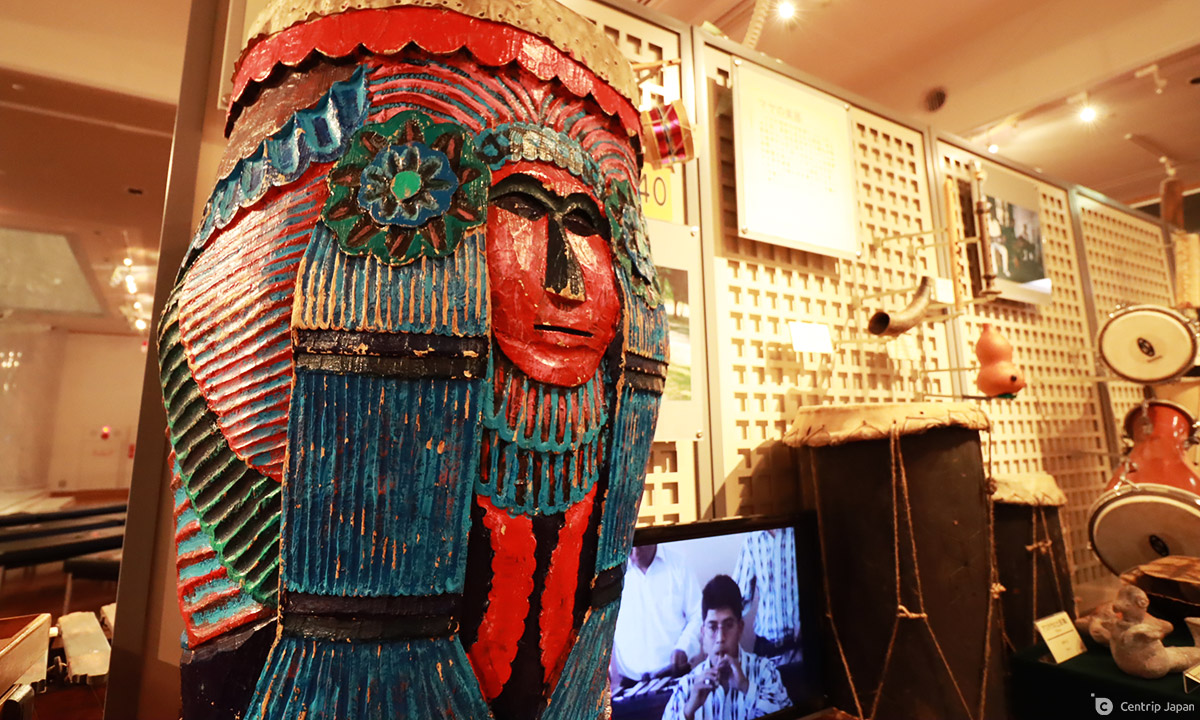 The Hamamatsu City Museum of Musical Instruments makes for a perfect end to a musical tour of Hamamatsu. Their wide range of instruments means there is something for everyone to enjoy.
Soichiro Honda Craftsmanship Center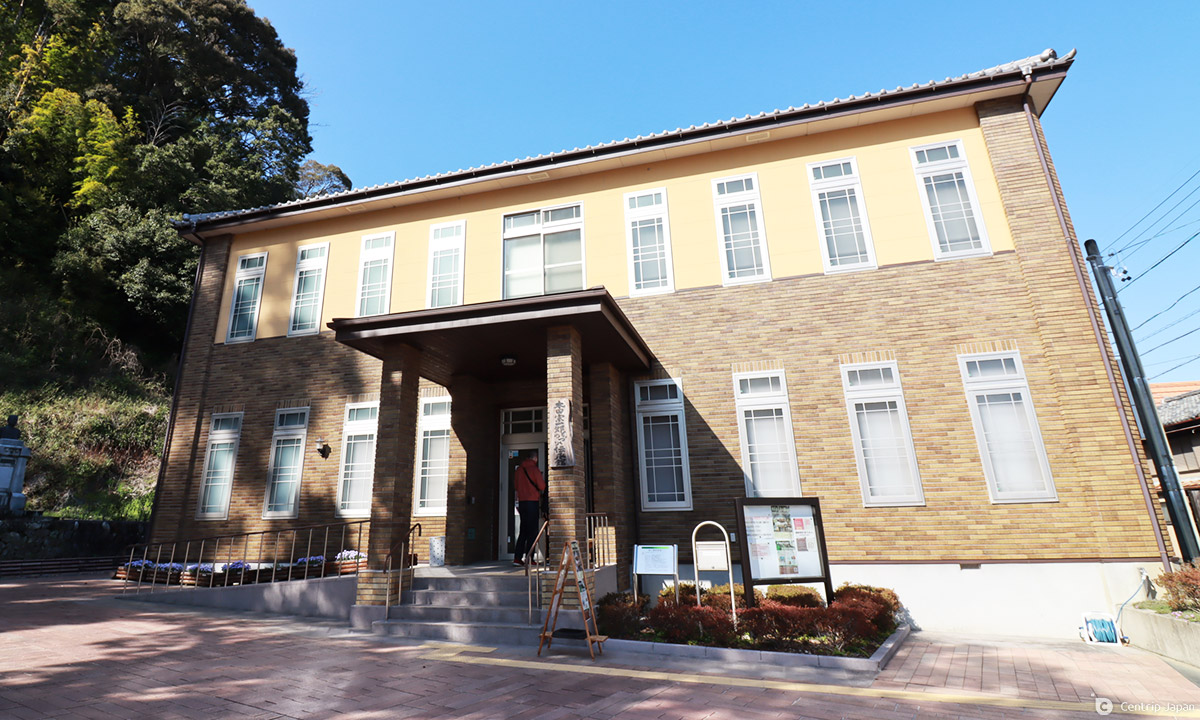 Our next stop is the Soichiro Honda Craftsmanship Center, built in honor of Honda Soichiro. Many Honda motorcycles are on display, with information related to their design processes.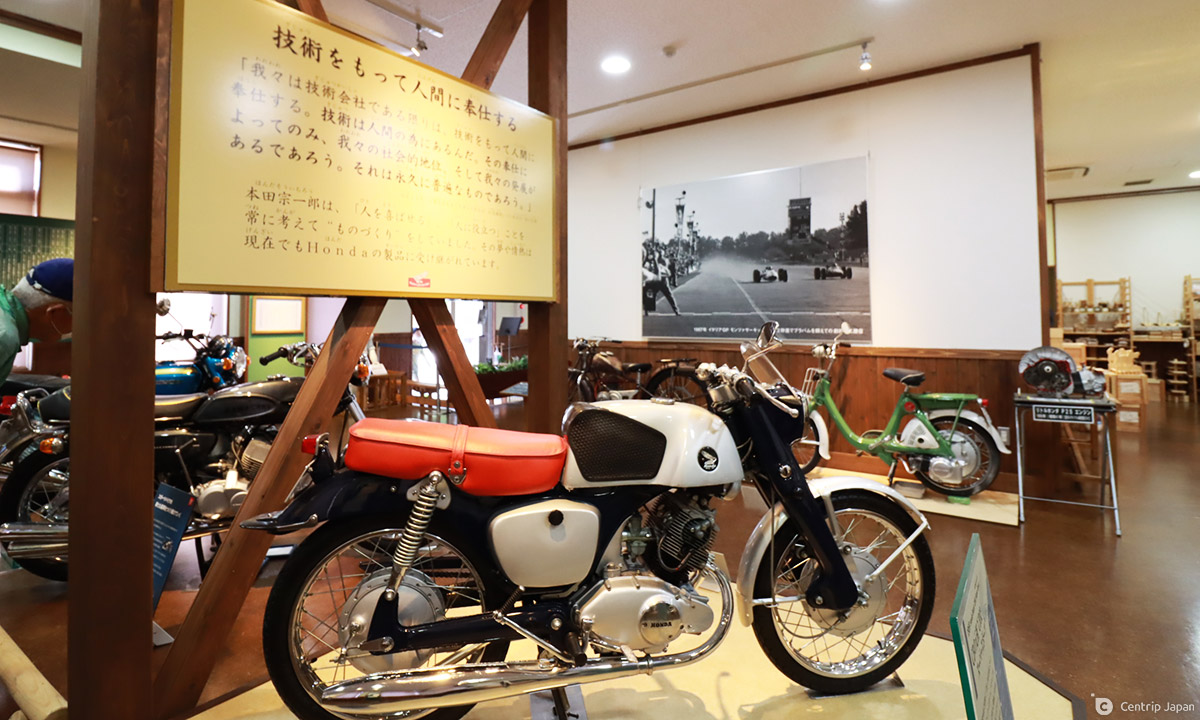 The museum is in the old Futamata Town Hall, now designated as a Tangible Cultural Property of Japan.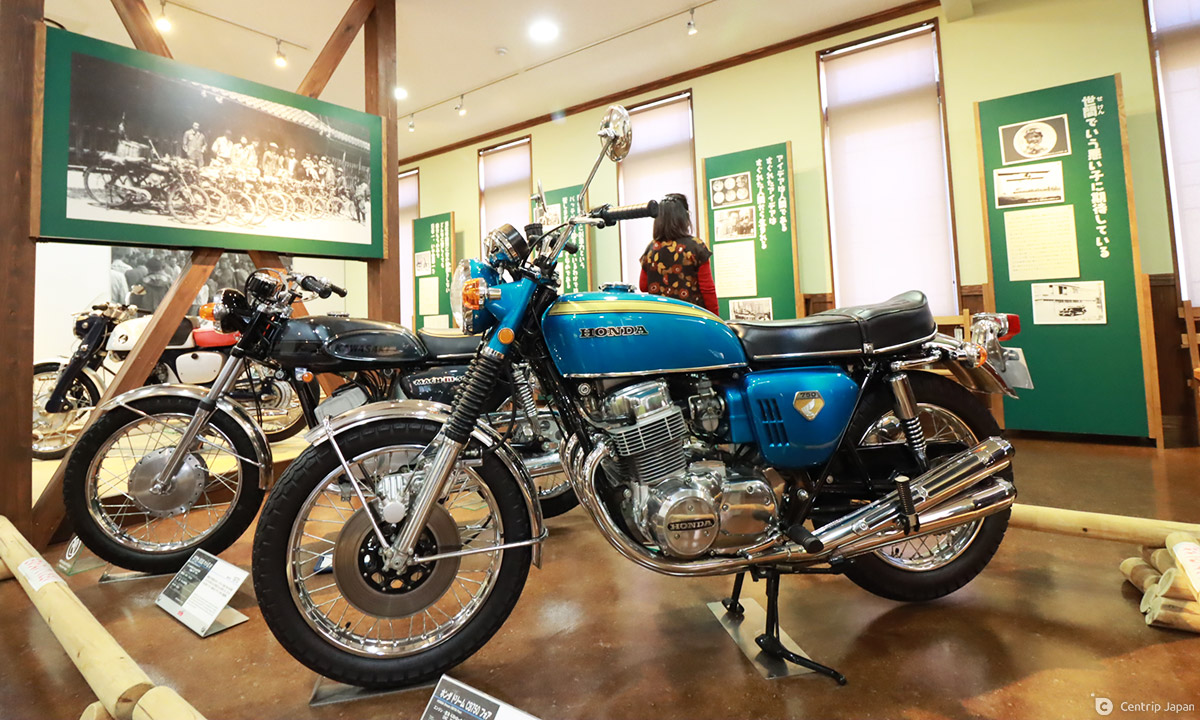 The second floor has video exhibits, with books and pictures used and painted by Soichiro.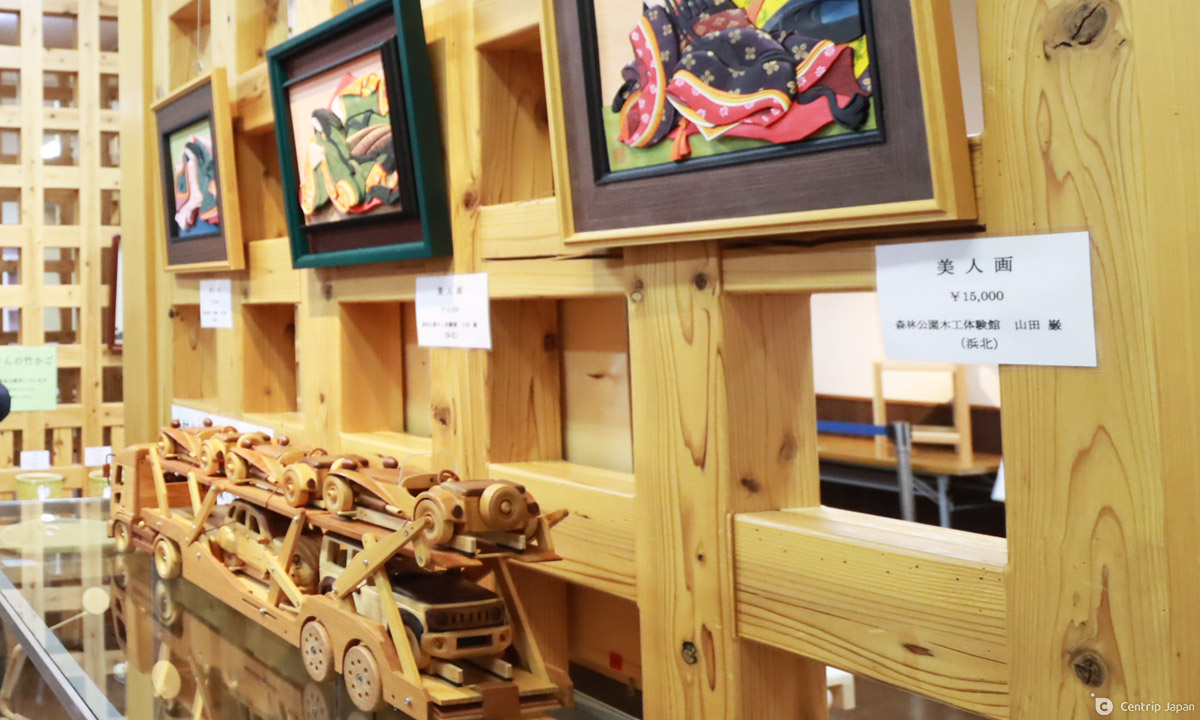 Soichiro Honda is considered a great innovator by many, and this museum is a fitting tribute to his life and designs.
How about traveling by car?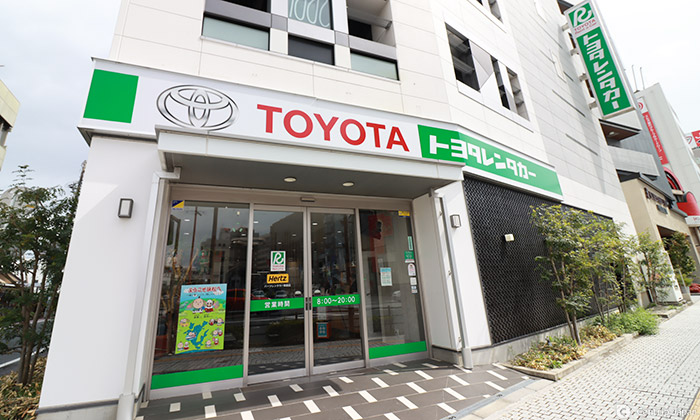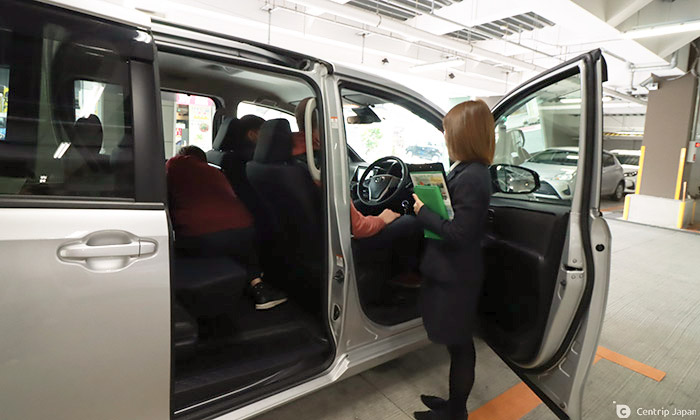 If you are planning a visit to Hamamatsu, you may want to think about renting a car. You can pick one upon your arrival at Central Japan International Airport or head to Hamamatsu by train. Toyota Rental Car has a conveniently located store near Hamamatsu Station where you can get the appropriate car for your travels.
Accommodation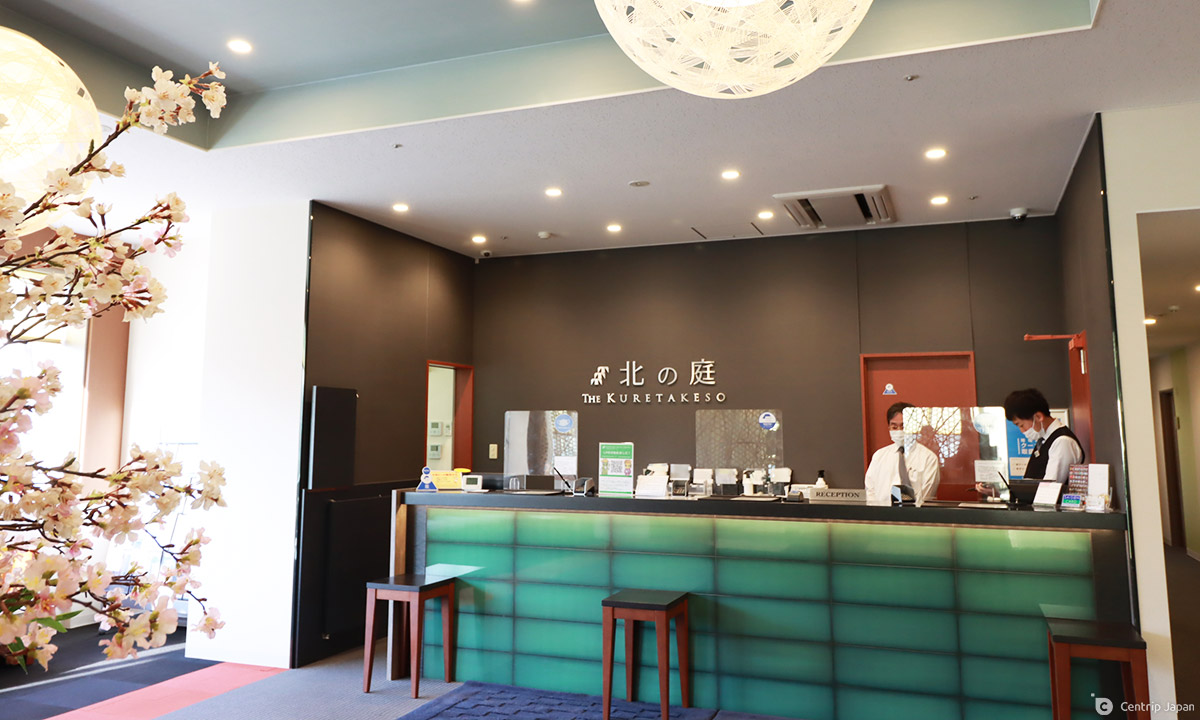 On our trip, we stayed at the Kuretakeso Hotel. They have many room types for small groups to larger families and over service in English. All at an affordable price.
Wrap-up
While a visit to a city famous for its industry might not be on the top of your list, it's easy to see how exciting it can be. Music lovers, designers, and makers alike can find many things to do in Hamamatsu that will appeal to them. We are sure you'll love your visit as much as we did. Why not hop in a rental car and drive around Hamamatsu tomorrow?
Which of these destinations grabbed your attention the most? Which would you like to visit? Be sure to visit our Facebook page and comment there!
Click here to get the latest information on Central Japan.Centrip Japan - Nagoya and Chubu Information