| Centrip Editorial Board
Takayama: Festival, Floats & Food
Takayama Festival, occurs in spring and fall. The festival has a deep history and is considered one of the top 3 festivals in Japan. The festival has numerous floats that parade through the town and can be seen in the off-season at the Takayama Festival Floats Exhibition Hall (Takayama Matsuri Yatai Kaikan). Don't forget to try some of Takayama's delicious eats, like ramen and wagyu.
Takayama Festival takes place twice a year. Takayama Spring Festival takes place every April 14 and 15. The Spring festival centers on the Hie Shrine and is held for a good harvest. The highlight of the Spring parade is the 12 floats accompanied by traditional Japanese music. Another bonus to attending the Spring festival is it coincides with the cherry blossom season.
Getting to Takayama
Hourly JR Hida limited express trains connect Nagoya and Takayama in about 150 minutes. The one-way fare is around ¥6,000, covered entirely by the Japan Rail Pass.
By bus
Take the Takayama Nohi Bus at Nagoya Station. It will take about 160 minutes for ¥3,100.
By car
Take the Tokai-Hokuriku Expressway to Takayama. It takes about 120 to 150 minutes.
Takayama Festival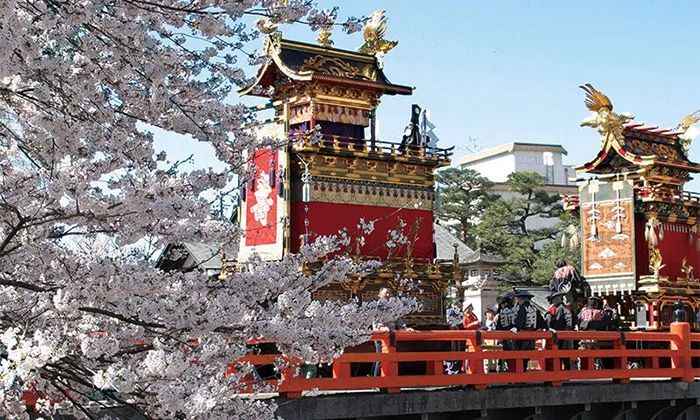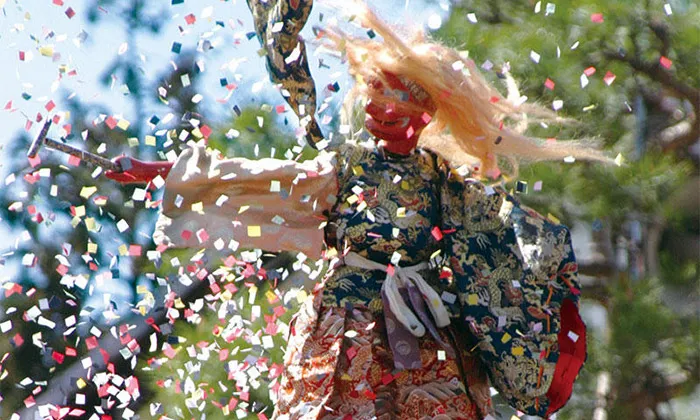 The Autumn Festival is held every 9 and 10 October and centers on the Sakurayama Hachiman Shrine. The festival is held after the harvest and is for giving thanks. It has 11 floats in total and is one of the 3 largest festivals in Japan. And while you are in the area, check out the Japanese scenery framed by the beauty of Autumn leaves and try some leaf peeping.
Takayama Festival Floats Exhibition Hall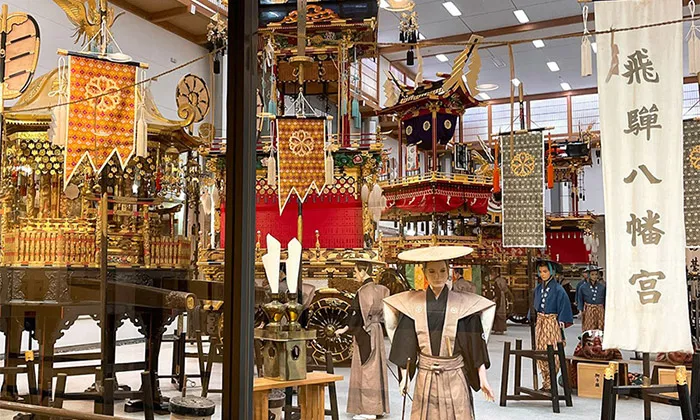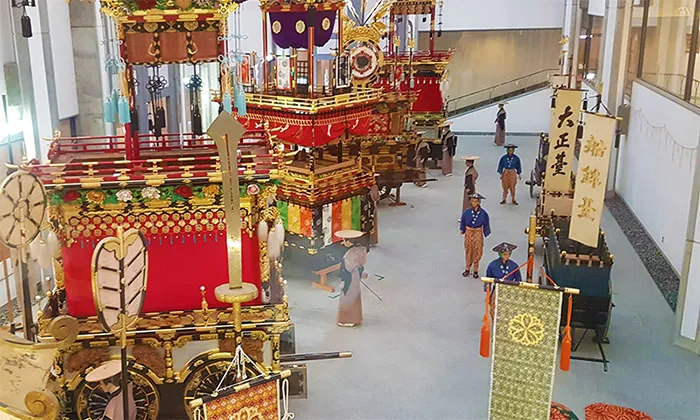 If these dates don't work for you, head over to the Takayama Festival Float Museum. During the off-season, the museum is home to 4 of the parade floats and information on the festivals, floats, and town history. The floats are covered in beautiful decorations and date back to the 17th century.
Takayama Good Eats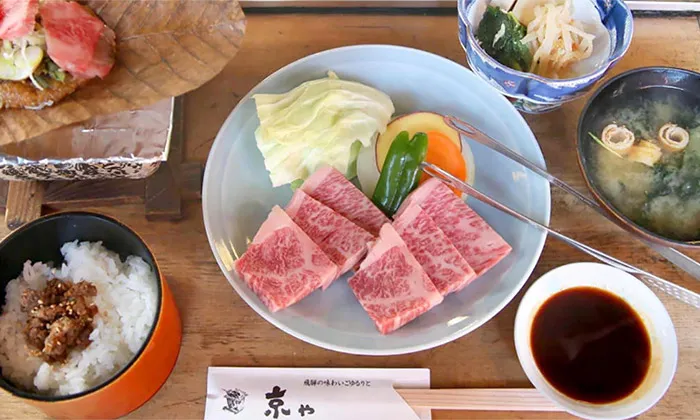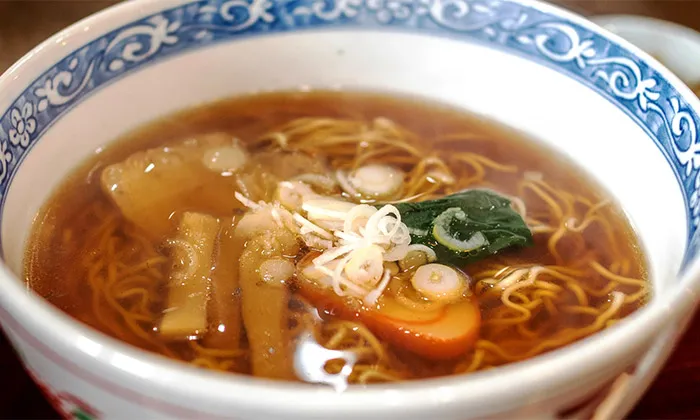 And what is a festival without food? Takayama has lots of great local food o choose from but is famous for Wagyu. Takayama's Wagyu is known locally as Hida Gyu, and it's used in various dishes like Hida Beef Sushi, Takayama Ramen, and Yakiniku (Japanese-style BBQ).
Click here to get the latest information on Central Japan.Centrip Japan - Nagoya and Chubu Information