| Bonnie Chow
Winter Food and Culture in Fukui Prefecture
Fukui Prefecture is one of the best places in Japan for history and food lovers, with a wealth of historical and cultural attractions. Attractions include Eiheiji Temple, one of the two major temples of Zen Buddhism, and Maruoka Castle, the oldest surviving castle in Japan–a claim challenged by both Inuyama Castle and Matsumoto Castle. In addition, the Fukui Dinosaur Museum and the view of the famous Tojinbo cliffs are breathtaking.
Fukui Prefecture is also famous for its food, like Echizen crab, which is famous for its sweet taste and high price. Let's have fun with a small winter trip to Fukui Prefecture in two days and one night.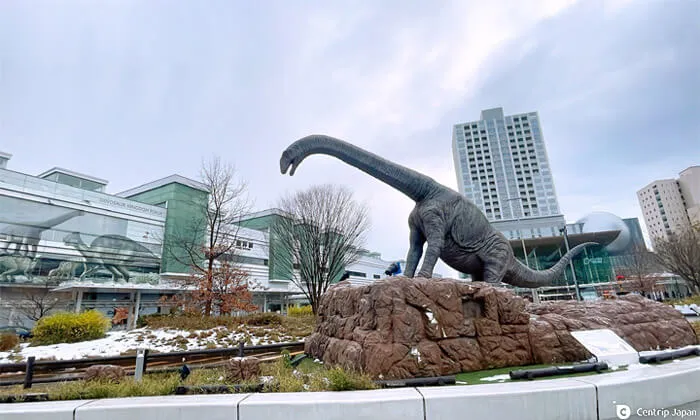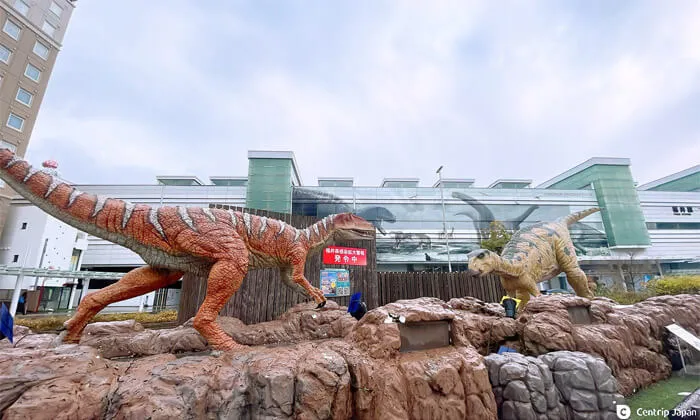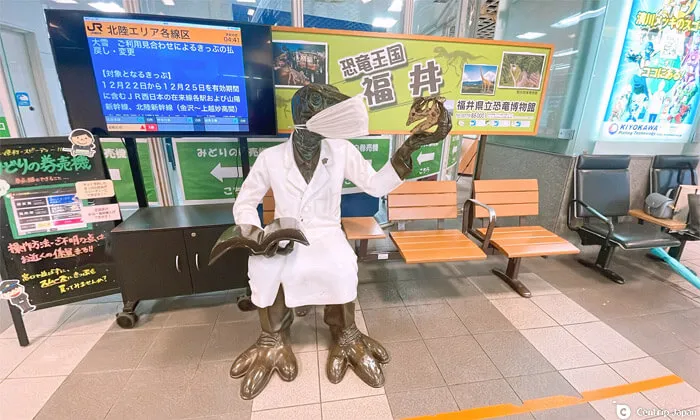 Eiheiji Temple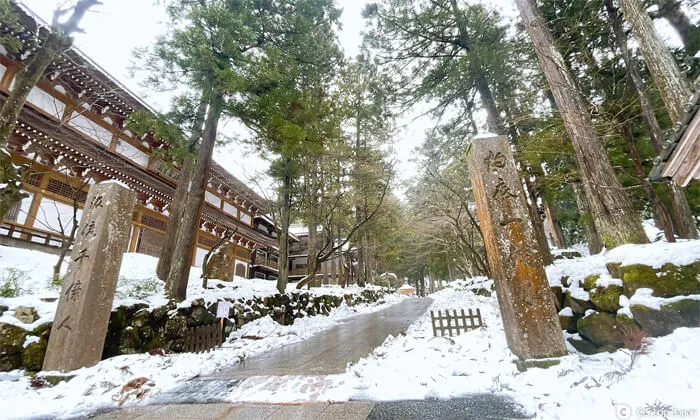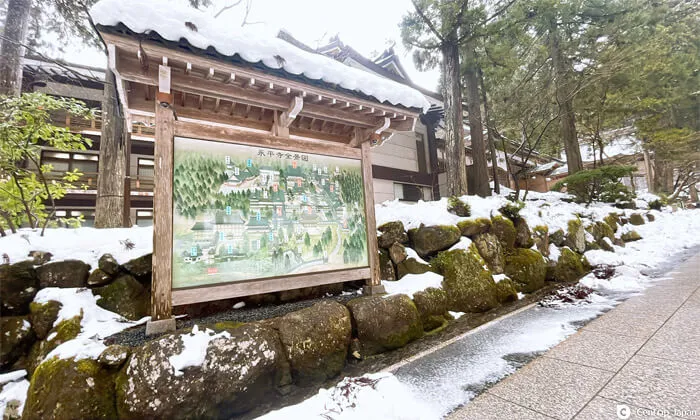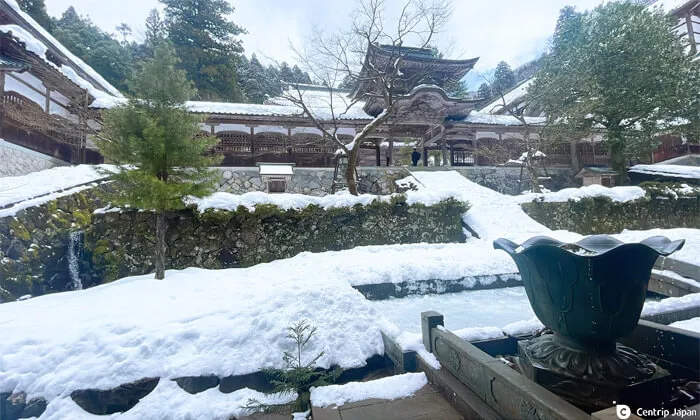 Located on the outskirts of Fukui City, Eiheiji Temple has a history of over 700 years and is the ancestral temple of the Tso Dong sect in Japan, also known as Omotesan. The temple was built in the style of the Song dynasty Myōshū Zen temple, with seven halls of Garan. It has the largest number of monks in Japan and is known for its rigorous training, and is known as the number one Zen practice in Japan. Before entering Eiheiji Temple, I found the walkways, trees, bridges, and rivers inside the temple were covered with snow, and I was attracted by the beautiful winter scenery. The temple, surrounded by nature with fresh and soothing air, is the perfect retreat for busy urbanites to come and visit Eiheiji Temple.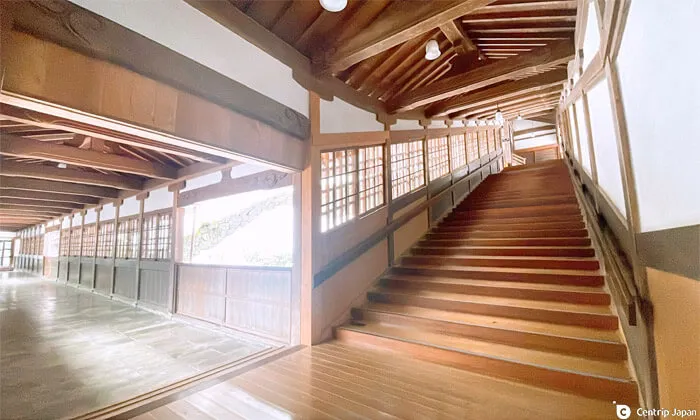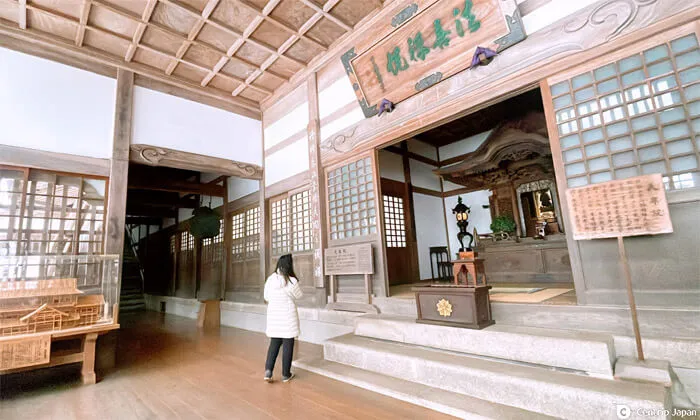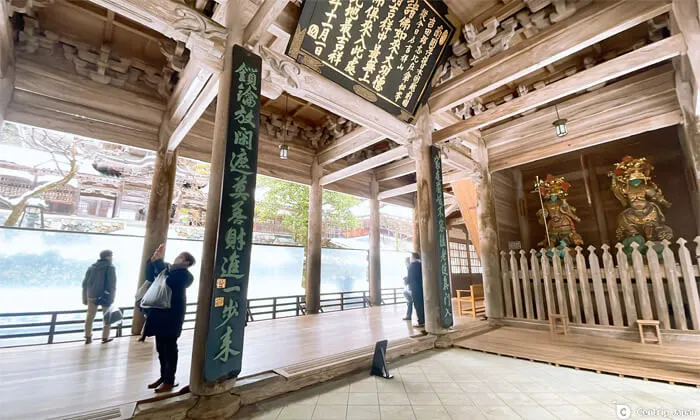 You are not allowed to wear shoes when visiting Eihei Temple, so I recommend you wear thicker socks and clothes for winter, because you'll need to walk up and down stairs and corridors to reach the highest hall of Buddha. The seven halls of the temple are famous for the seven halls of the temple, which are the Hatto (lecture hall), the Butsuden (Buddha hall), the Sodo (Priest's or meditation hall), the Daiku-in (kitchen, three stories, and a basement), the Sanmon (gate), the Tosu (toilet), and the Yokushitsu (bath), where the monks practice every day.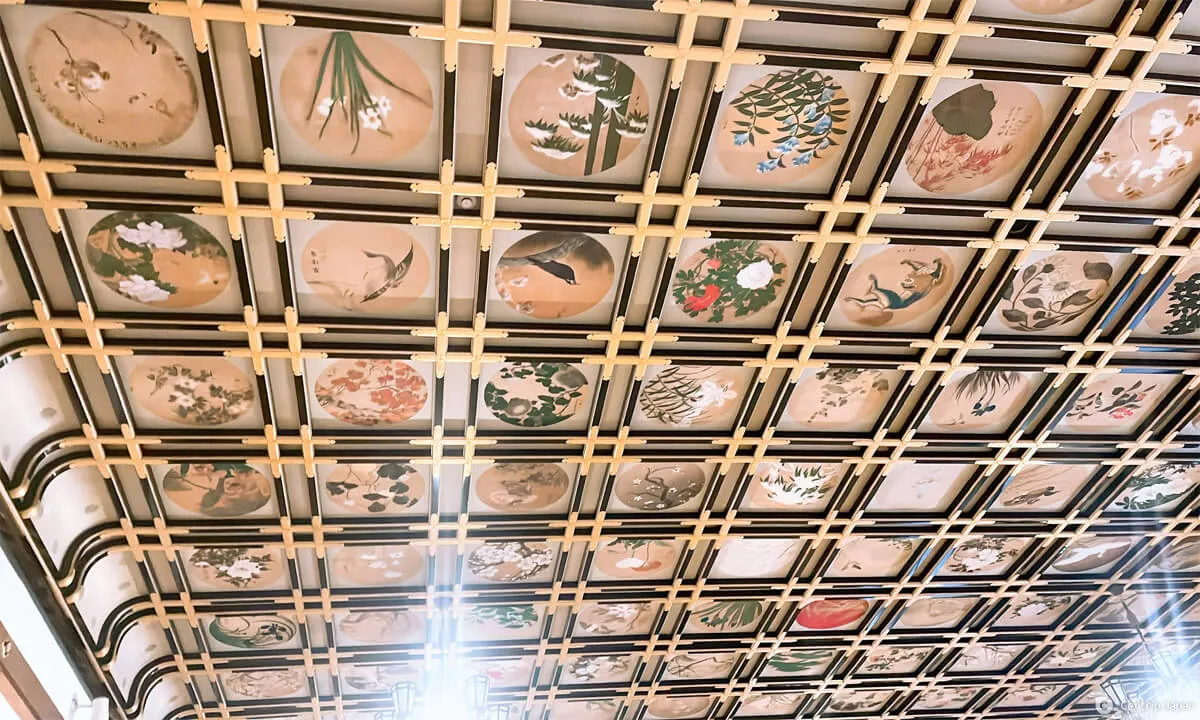 Sanshokaku has a ceiling composed of 230 colorful paintings
Sanshokaku is also a must-see at Eiheiji Temple. Sanshokaku, the reception hall, has a ceiling of 230 paintings painted by 144 famous Japanese painters, built in 1930, and renovated in 1994. The paintings are full of Japanese atmosphere, and the gorgeous gold frames are worth enjoying. The paintings are mostly of flowers and birds, but rumor is that if you can find two koi fish, two Chinese lions, and a squirrel, you will have good luck. Take your time and try to find them when you visit.
Transportation: You can take a bus from Fukui Station directly to Eiheiji Temple for ¥750, and takes 30 minutes one way.
For more information:
Maruoka Castle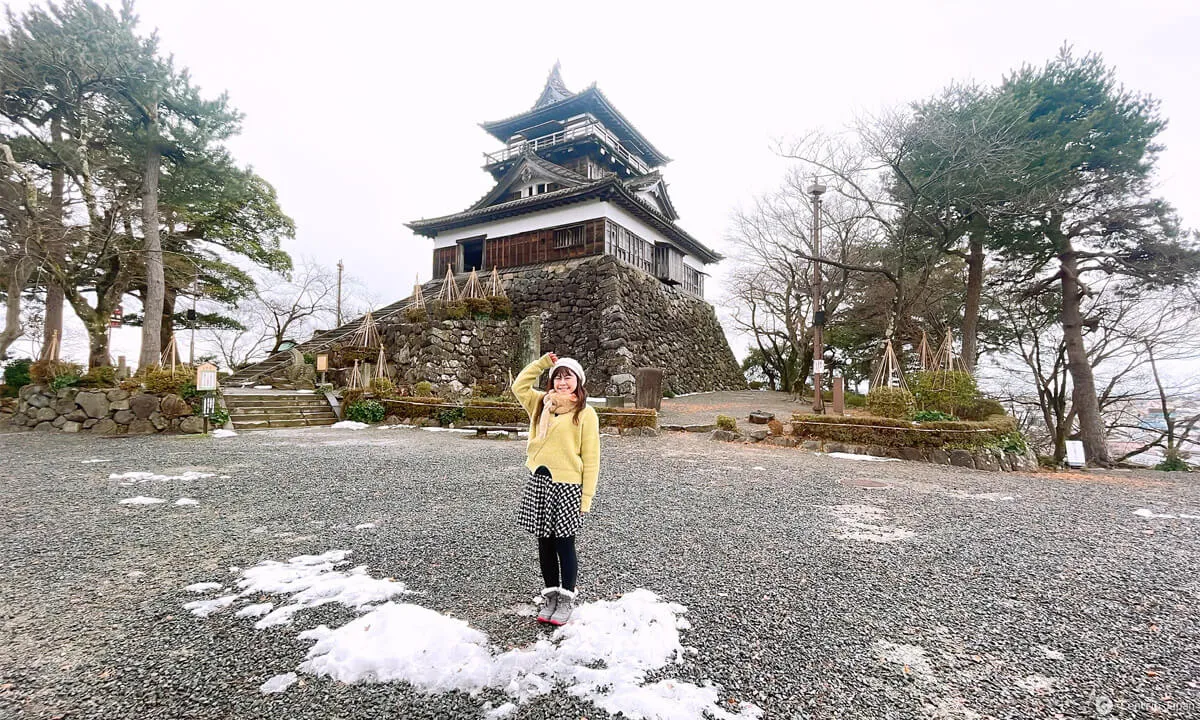 Maruoka Castle is an important cultural property in Japan, with a history of 400 years
After visiting Eiheiji Temple in the morning, take a 40-minute bus ride to Maruoka Castle, the only 400-year-old castle in Hokuriku, designated as an important cultural property.
Maruoka Castle is also one of the top 100 cherry blossom viewing spots in Japan. Every year from early to mid-April, the Maruoka Castle Cherry Blossom Festival is held in Maruoka Castle and the nearby Kasagi Park. There are about 400 Someiyoshino cherry trees to enjoy, and a lighting event is held after dark.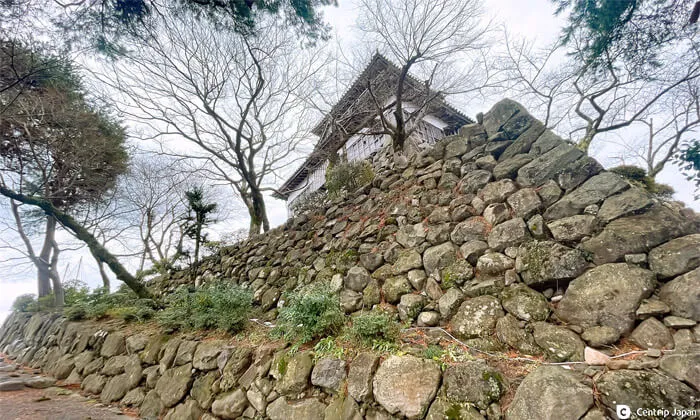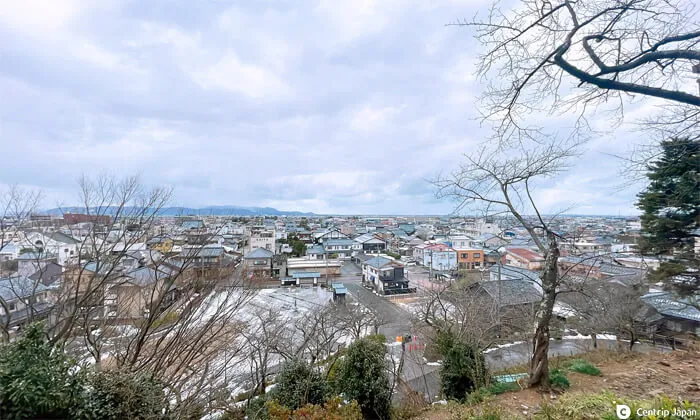 The three-story wooden Maruoka Castle is the only existing castle in Japan with a roof covered with stone tiles and steep stairs, 65 degrees from the first to the second floor and 67 degrees from the second to the third floor, a rarity in Japan. The castle's most interesting legend is that whenever an enemy approaches a thick mist appears, hiding it from harm, and how it got its nickname Kasumi-ga-jo (Mist Castle).
Outside the castle, there is a walkway and a park where you can see the town of Maruoka, ¥450 for adults and ¥150 for elementary and junior high school students.
Transportation: Maruoka Castle can be reached directly by bus from Fukui Station for ¥670 one way and takes 60 minutes, or from JR Ashihara Onsen for ¥570 one way and takes 20 minutes.
Fukui Winter Eats - Echizen Crab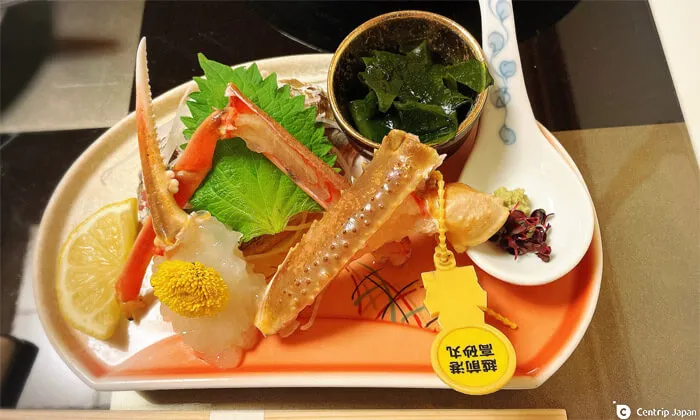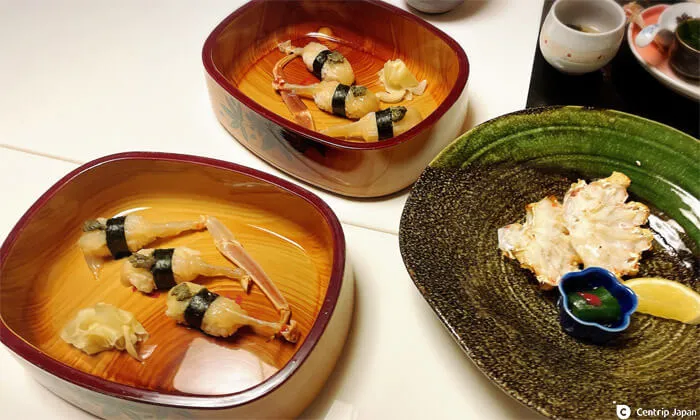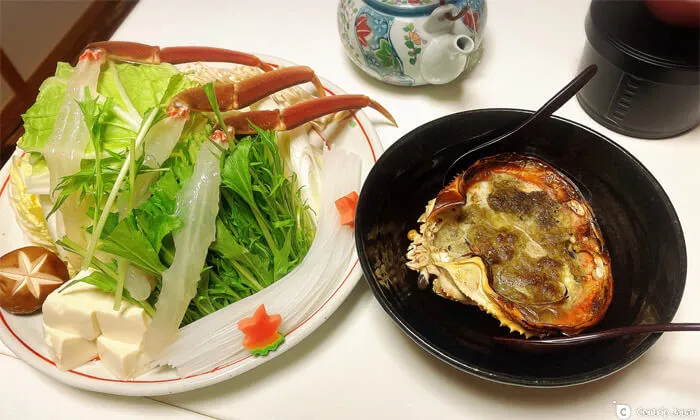 The black dots on the crab are leech eggs, and the more there are, the fatter and firmer the crab meat is. Since it is a high-quality snow crab, the price of Echizen crab is also higher, with a 900-gram crab costing ¥40,000 in December. If you want to try the Echizen crab feast and take a hot spring bath, you can consider staying at a hot spring hotel or B&B in the Echizen area for about ¥45,000 per person. Since there are many crab restaurants in Fukui, you can go to a restaurant for lunch or dinner of Echizen crab and choose from around 10-12 Echizen crab dishes such as crab sashimi, crab sushi, grilled crab, crab tempura, crab shabu-shabu, and grilled stuffed crab paste for ¥20,000 per person, depending on your budget. If you love crab don't miss the sweet, chewy, and plump Echizen crab.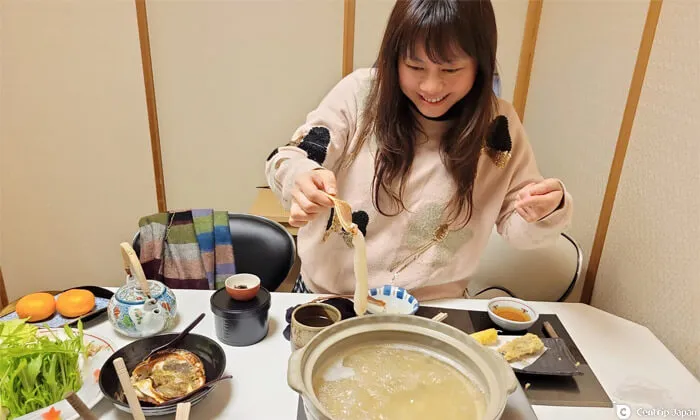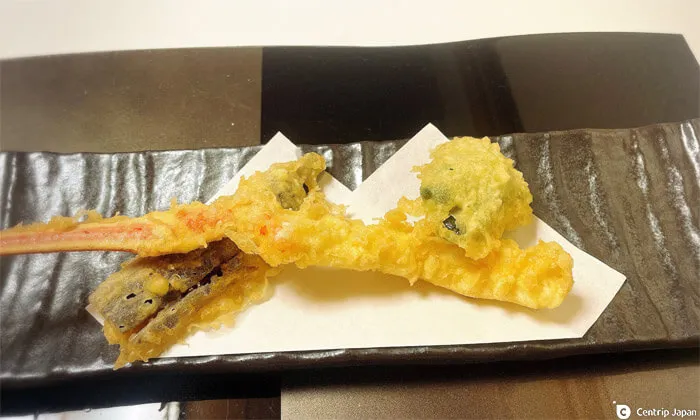 Accommodations in Fukui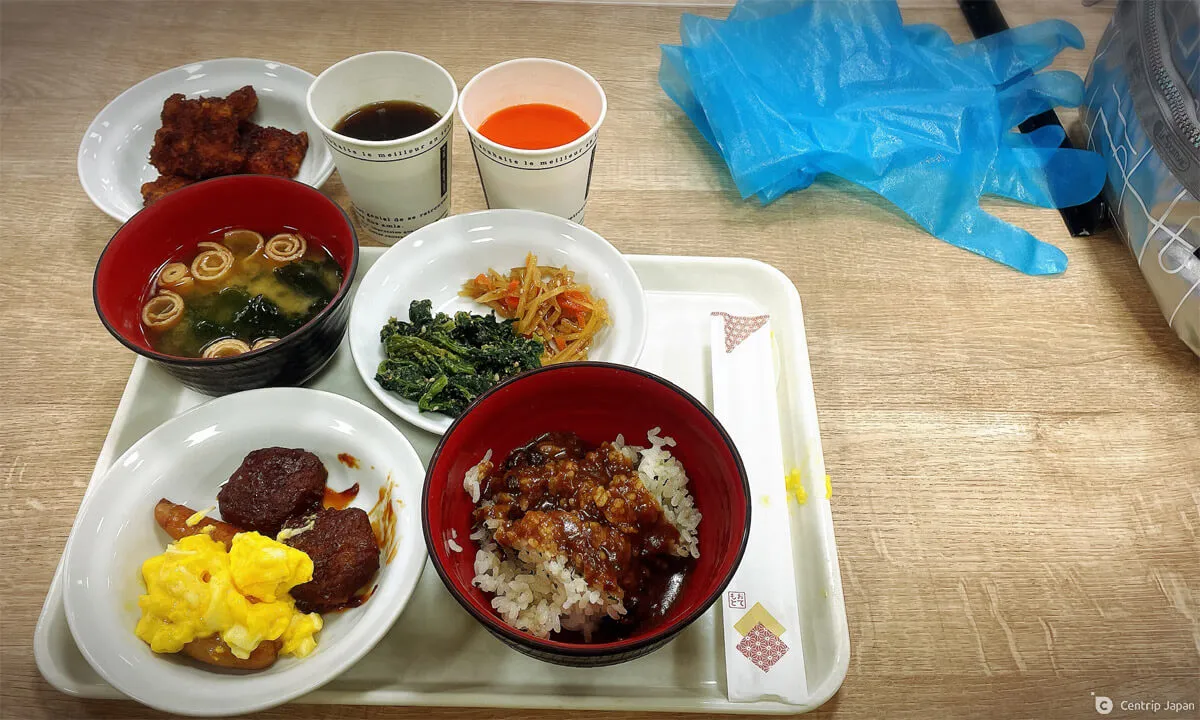 Several small commercial hotels are near Fukui Station, including a rich breakfast buffet.
There are a few small commercial hotels next to Fukui Station, they are inexpensive and include a breakfast buffet. Breakfast includes Fukui's famous miso pork cutlet and Japanese dishes, which are delicious. If you don't want to stay at a hot spring hotel, you can stay at a commercial hotel after having an Echizen crab feast at a restaurant near Fukui Station.
How do I get to Fukui?
From Nagoya Station, take the JR Shirasagi Express train, which takes 2 hours and 20 minutes for ¥5,810 one-way. Alternatively, you can take an express bus to Fukui, which takes about 2 hours and 35 minutes and costs ¥3,400 per trip.
Wrap-up
Fukui Prefecture has the famous and historic Eiheiji Temple and Maruoka Castle. The area isn't as busy, so take your time getting the perfect pictures and enjoying the scenery. In winter, don't forget the snowy scenery and fresh and sweet Echizen. Consider Fukui on your next trip to Japan and enjoy the winter food and beauty!
Click here to get the latest information on Central Japan.Centrip Japan - Nagoya and Chubu Information