| Bonnie Chow
Toyama, Gateway to the Tateyama Kurobe Route: Two-Days, One-Night
Toyama City, the second largest city in Japan's Hokuriku region, is the gateway to the renowned Tateyama Kurobe Alpine Route. While most tourists spend just one night in Toyama before heading off to explore the Tateyama area, the city boasts a wealth of unique attractions easily accessible by foot, bus, tram, or light rail. Discover the wonders of Toyama City as you embark on a thrilling two-day adventure. This article serves as your ultimate guide, highlighting seven must-see locations and inviting you to indulge in the region's delightful culinary offerings. Get ready to plan a fulfilling trip to Toyama City and create unforgettable memories along the way.
Day One-1 PM: Matsukawa Sightseeing Boat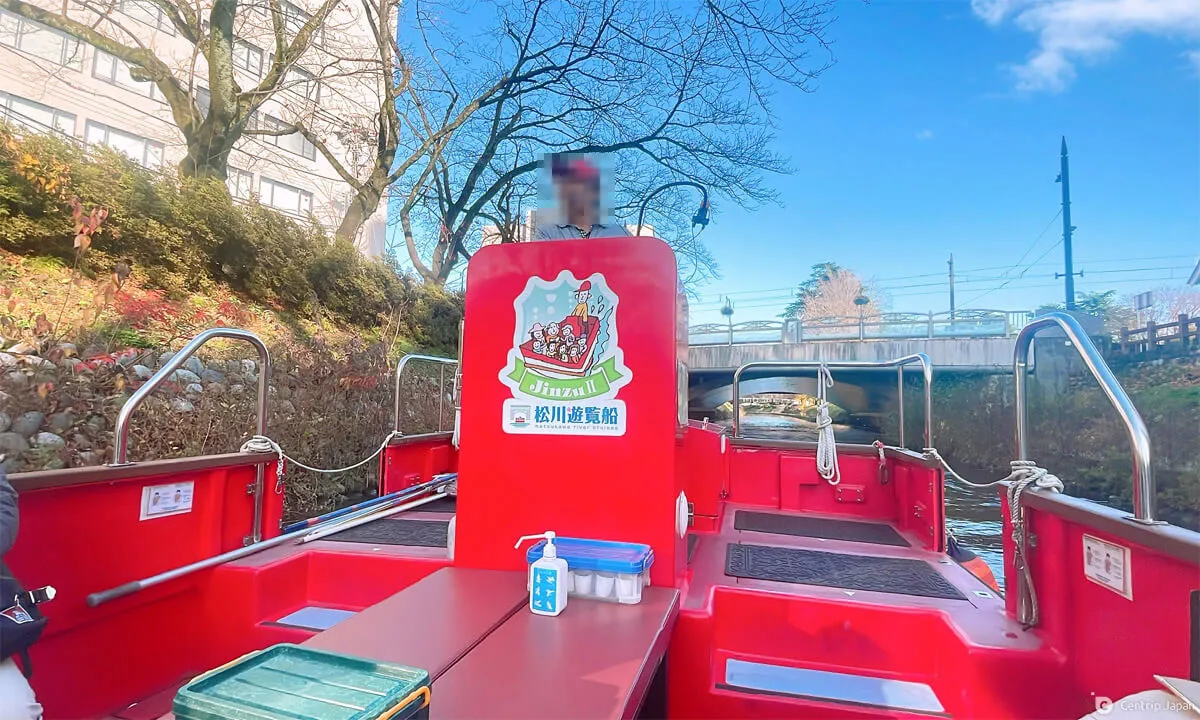 Embark on a 30-minute sightseeing boat journey
The public transportation in the city center of Toyama is very convenient, so grabbing a hotel near Toyama Station is convenient. When you arrive, you can drop off your luggage at the station and begin your day. The first recommended stop is Matsukawa Tea House in Toyama Castle Park which is the starting point for the Matsukawa Sightseeing Boat. It is approximately a 17-minute walk from the station.
The Matsukawa Sightseeing Boat takes you on a journey of the moat that once surrounded Toyama Castle, with a charismatic captain at the helm, making for a fascinating 30-minute boat tour. Not only will the captain introduce landmarks along the way, but the scenery is also stunning, showcasing the unique charm of each season. In particular, Matsukawa has been selected as one of Japan's top cherry blossom spots, offering a breathtaking cherry blossom tunnel in spring, vibrant autumn foliage, and a picturesque snowy landscape in winter. These sights are unmissable!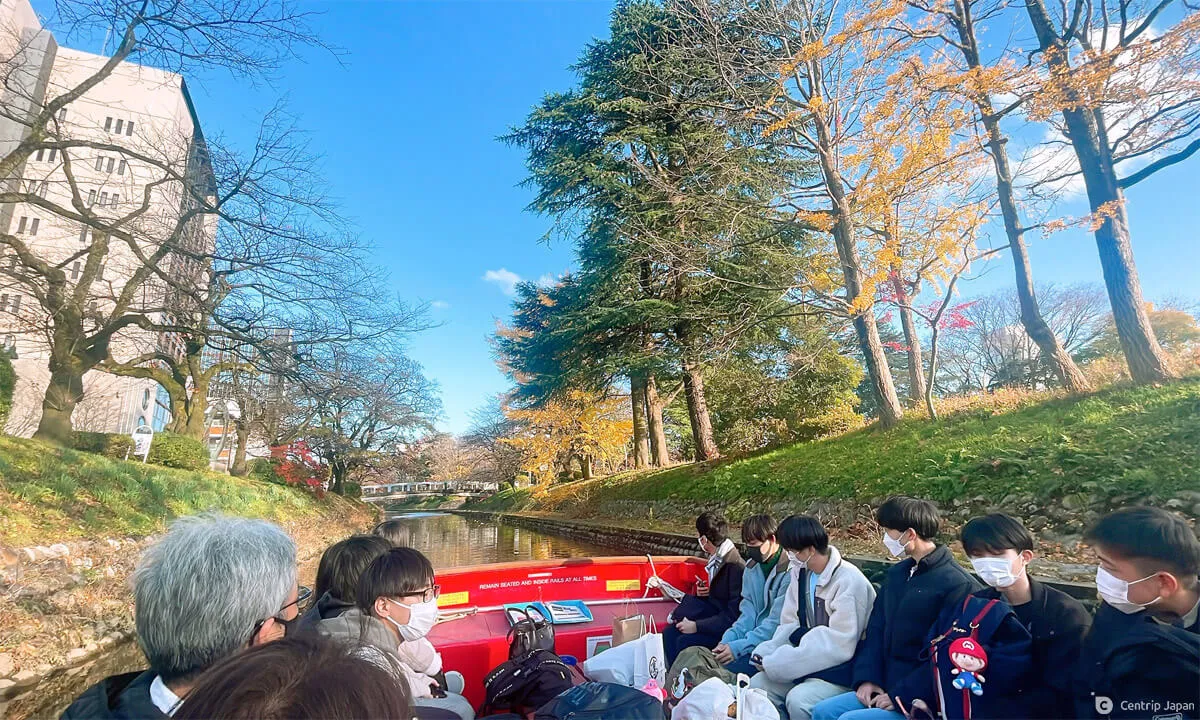 Golden Ginkgo trees alongside Matsukawa river in autumn
At the Matsukawa Tea House, located at the boarding point, you can indulge in a variety of desserts and snacks such as matcha parfait, coffee, ice cream, shaved ice, amazake (fermented rice drink), shiratama dumplings, soba noodles, and udon noodles. It's the perfect opportunity to relax and enjoy the delicious treats while soaking up the beautiful scenery.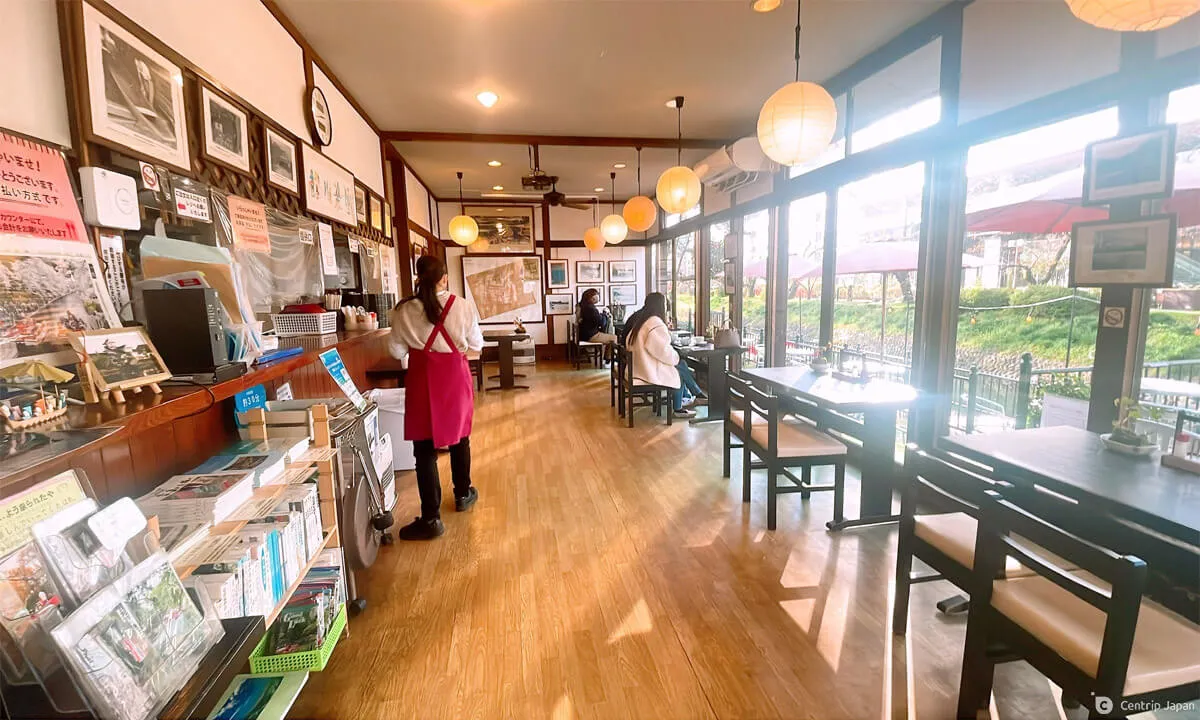 At Matsukawa tea house, you can savor various desserts and snacks.
For more information, please refer to the official website below. Don't forget to check the boat schedule!
3 PM: Visit Toyama Castle Park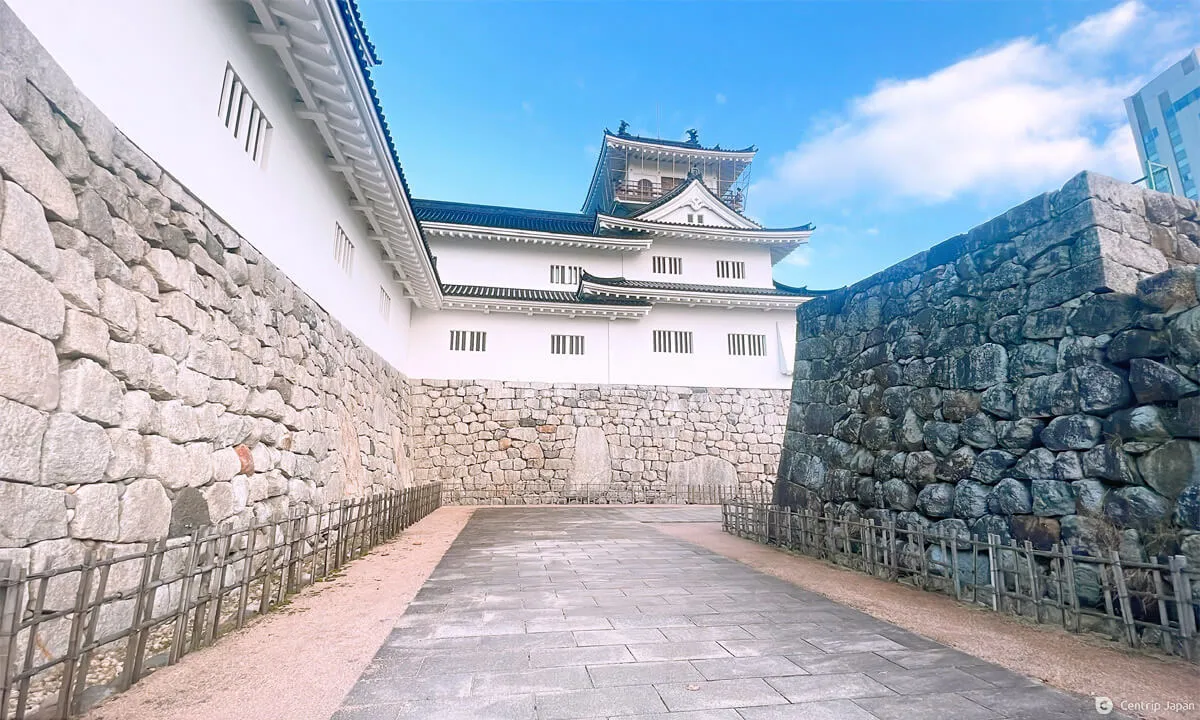 Toyama Castle reconstructed in 1954
After disembarking, you can take a detour to Toyama Castle Park. Demolished during the Meiji Era (1868-1912), the current castle was rebuilt in 1954 using reinforced concrete, with some parts of the original walls and moat preserved. Inside the castle tower, you'll find the Toyama City Folk Museum explaining the city's and the castle's history.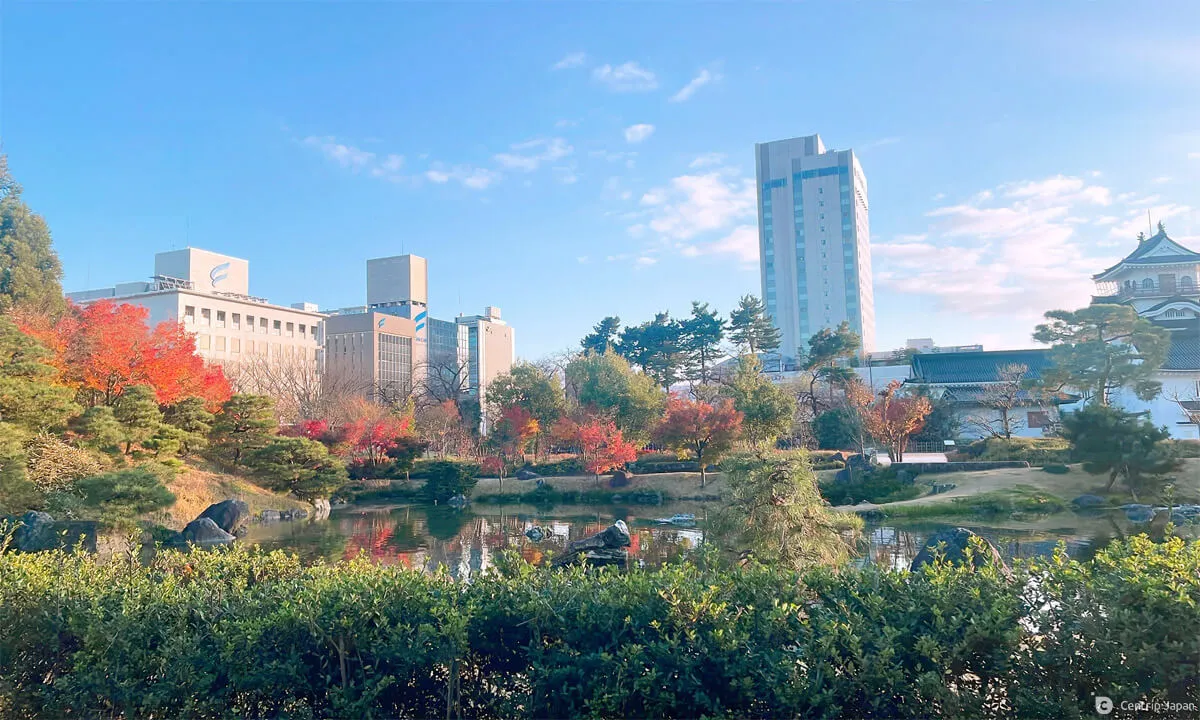 Scenic Japanese gardens await your arrival
As luck would have it, this visit coincides with the autumn foliage season, and with fewer tourists around, you can leisurely appreciate the beauty of the Japanese garden. Besides autumn, this place is also a popular cherry blossom spot. Typically, early April is the best time for cherry blossom viewing. Toyama doesn't attract the same crowds as Kyoto or Tokyo, but a great cherry blossom viewing spot.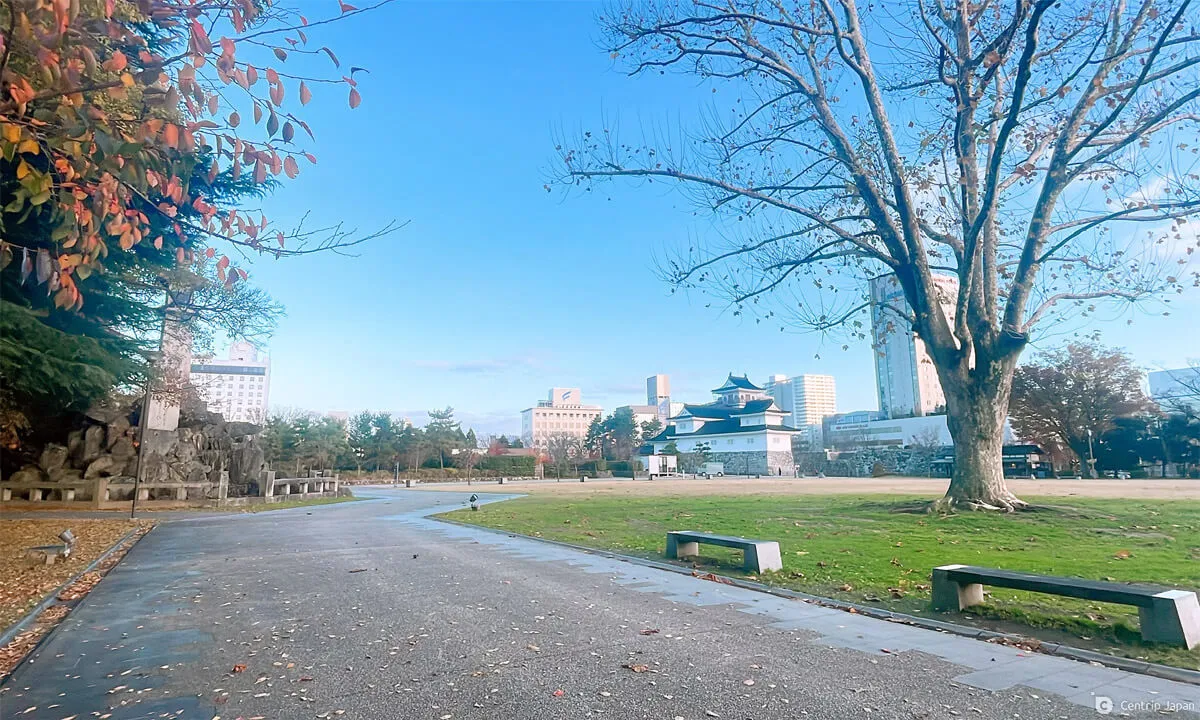 Taking a stroll in Toyama Castle Park is a delightful experience
5 PM: Visit Toyama City Hall Observation Tower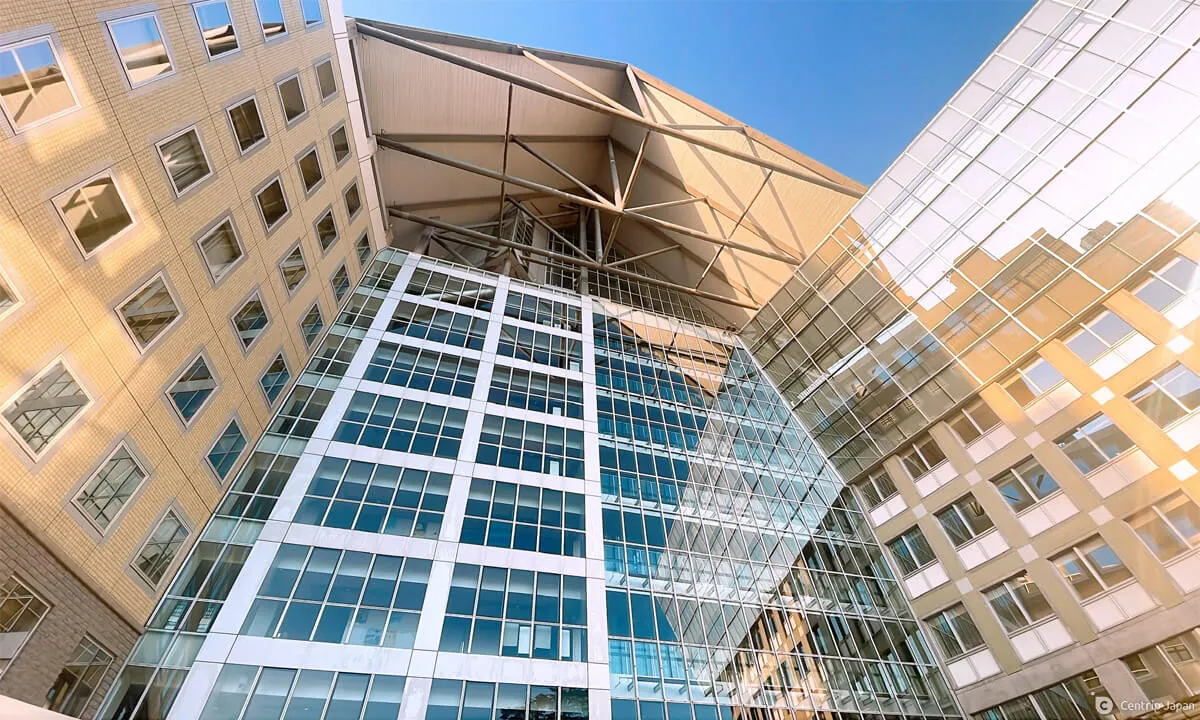 Entrance to the Observation Deck of Toyama City Hall
The free observation deck of Toyama City Hall is just a 3-minute walk from Castle Park. On clear days, visit here for the magnificent view of the Tateyama mountain range and the 360-degree panoramic view of Toyama City. It is very famous during the cherry blossom and autumn foliage seasons.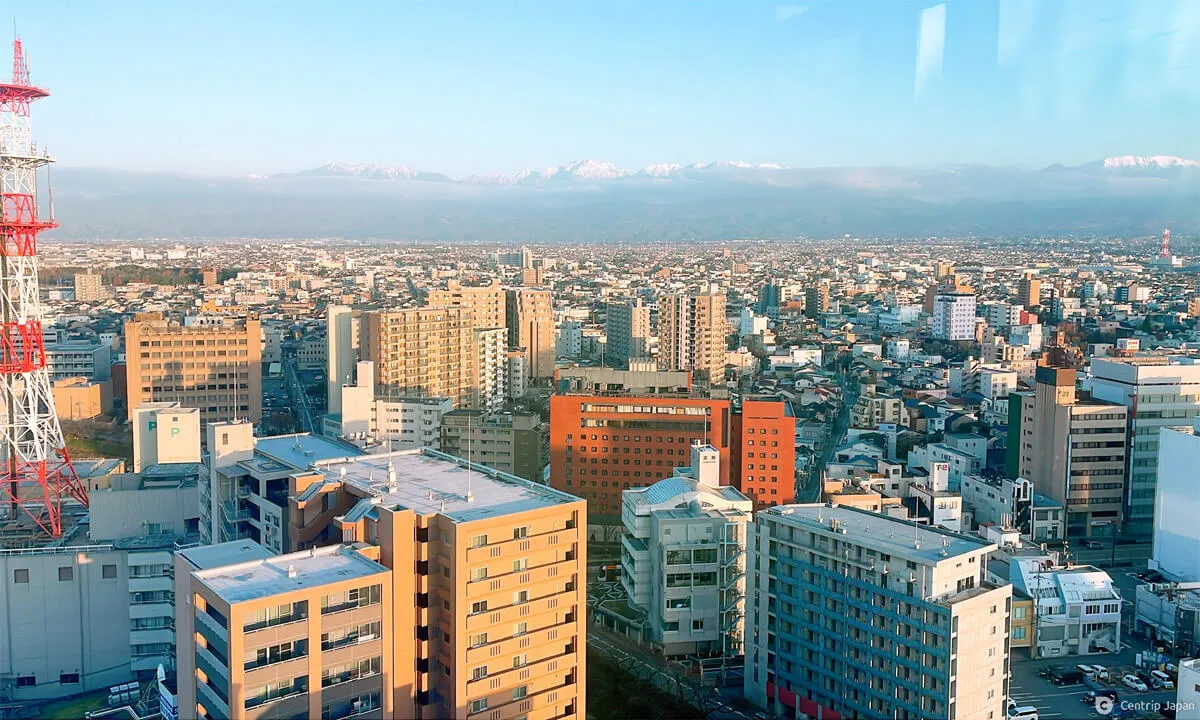 A breathtaking view of the majestic Tateyama mountain range
The observation deck, located 70 meters high in Toyama City, offers a unique experience of gazing at the snow-capped peaks of the Tateyama mountain range. It is open from 9 AM and 10 AM until 9 PM on weekdays and weekends from April to October. During other months, it closes at 6 PM. The enjoyment is comparable to visiting the magnificent and towering 20m high snow walls of the Tateyama-Kurobe Alpine Route.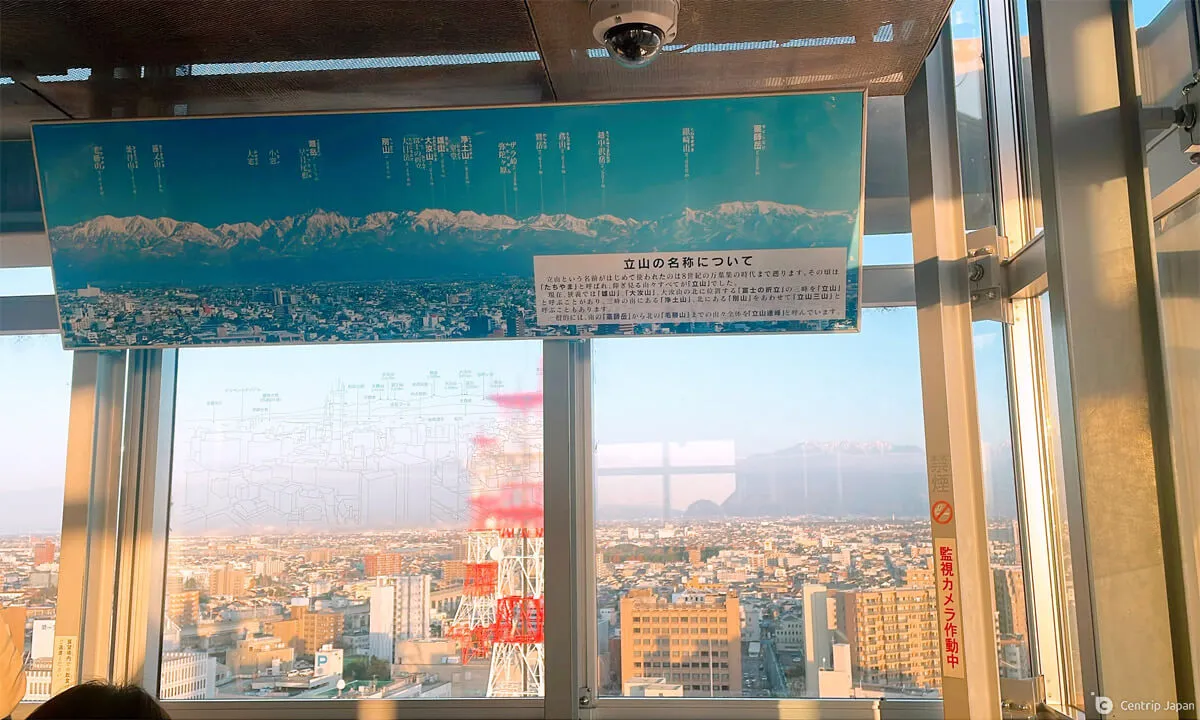 An explanation of the name of Tateyama and its peaks
6 PM: Enjoy Authentic Toyama Cuisine
The most popular food among local people in Toyama Prefecture is the conveyor belt sushi using fresh seafood from Toyama Bay and Toyama black ramen. Iroha Ramen, which has won the Tokyo Ramen Championship for five years, is recommended for its rich flavor and elasticity!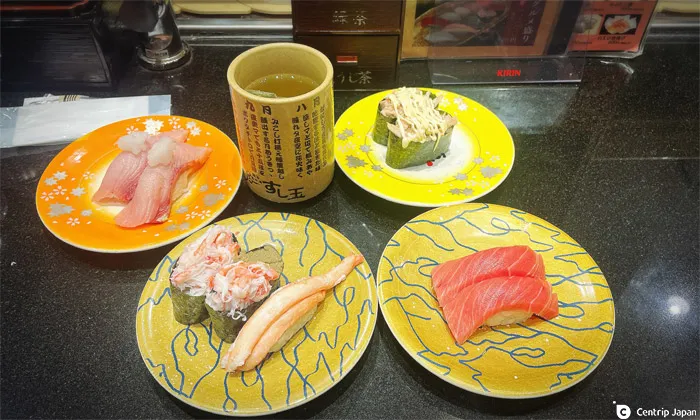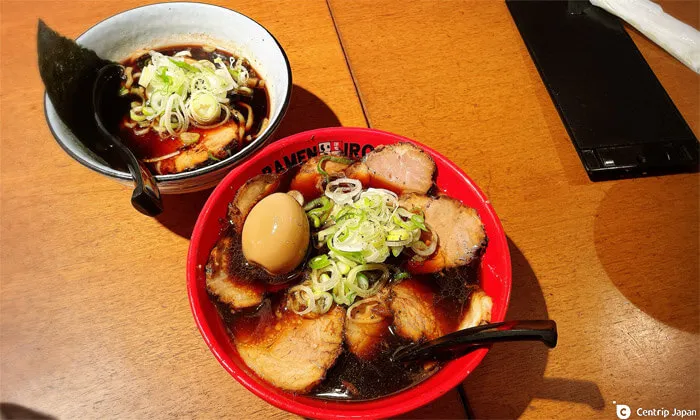 Day Two-9 AM: Kansui Park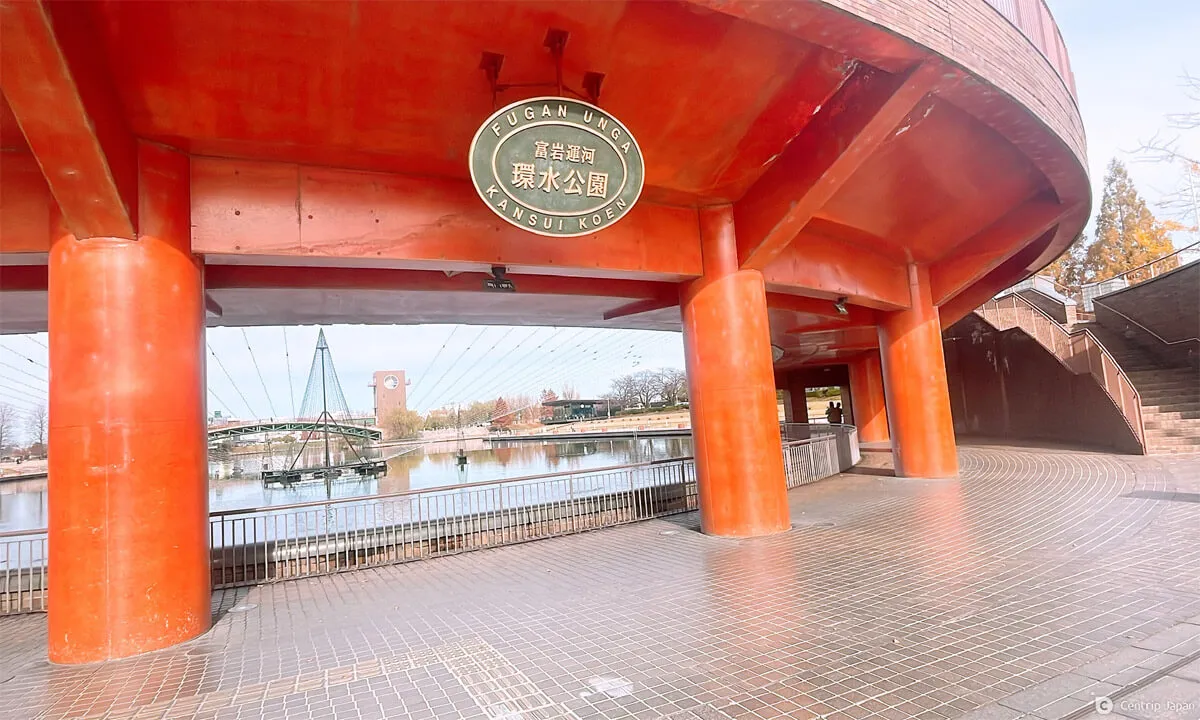 Entrance of Kansui Park
This morning we recommend going to the popular tourist attraction Toyama Canal Park, which is a 15-minute walk from Toyama Station, and there is a must-see World's Most Beautiful Starbucks here. If you come in spring, the park is decorated with cherry blossoms along the riverbank, making it a hot spot in Toyama. Here, you can walk on the Tenmon bashi Bridge while enjoying the view of Tateyama and the park!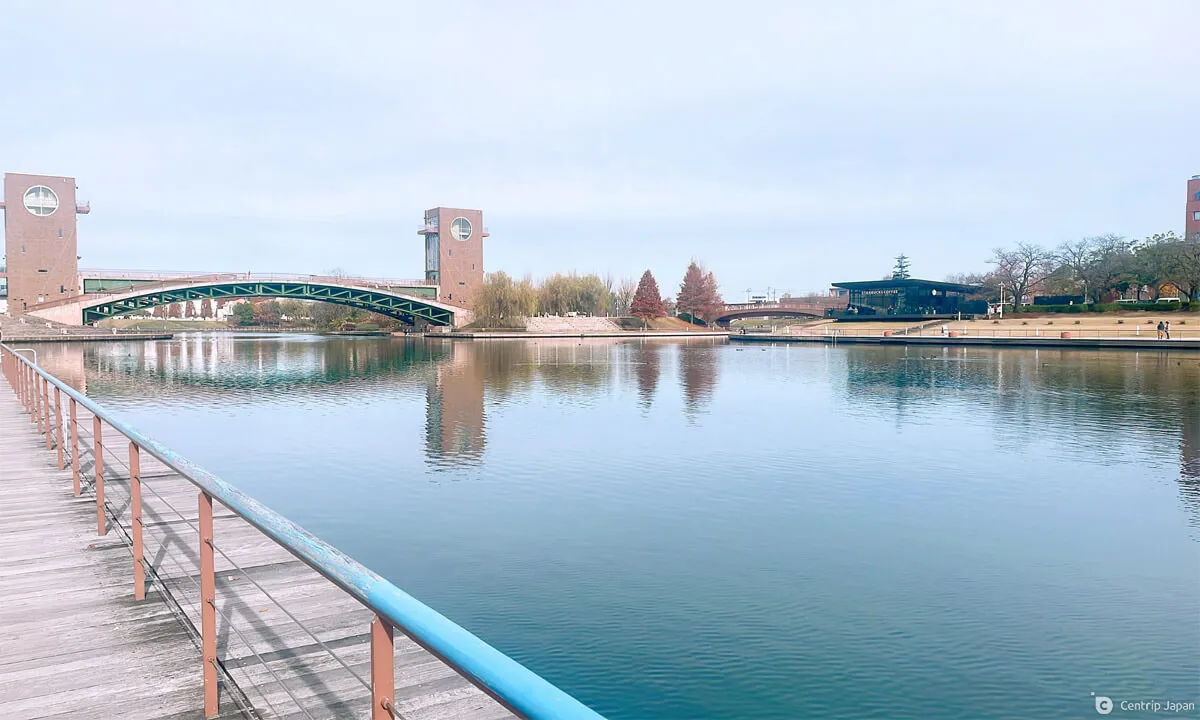 A popular spot in Toyama is the World's Most Beautiful Starbucks
11 AM: Toyama Prefectural Museum of Art & Design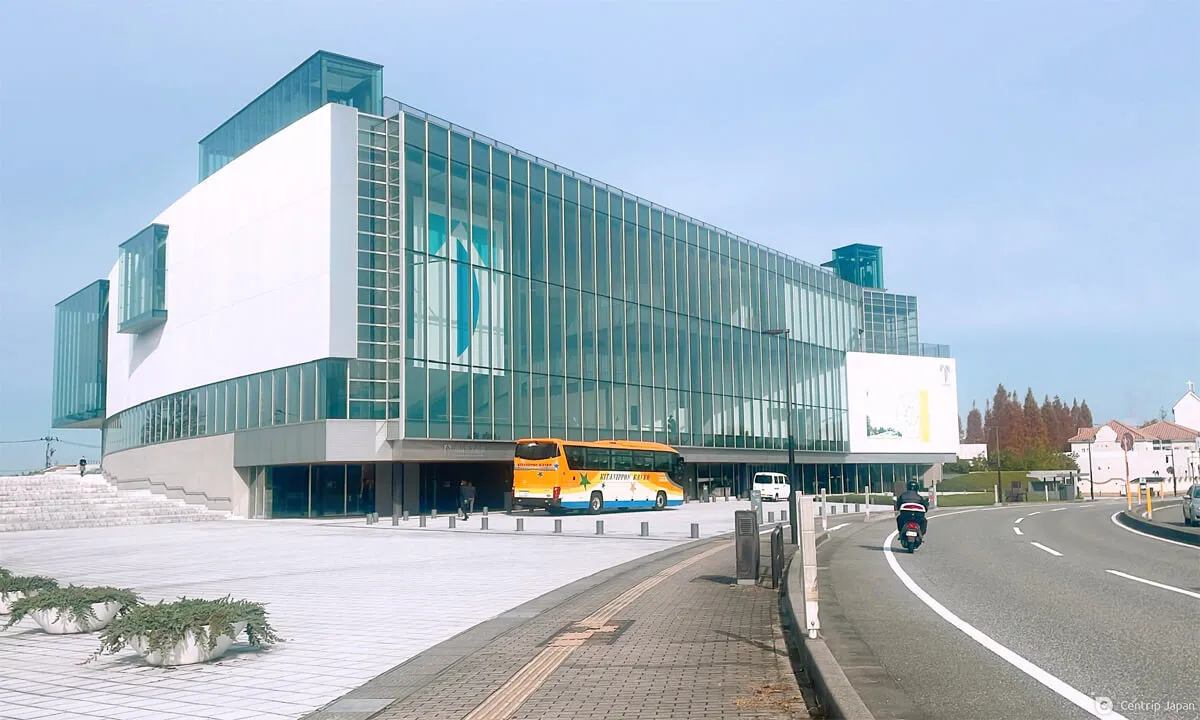 Toyama Prefectural Museum of Art & Design
The Toyama Prefectural Museum of Art & Design opened in 2017 and is a seven-minute walk from Kansui Park and houses a collection of 16,000 pieces of modern art, including works by Picasso, Chagall, and other 20th-century masterpieces.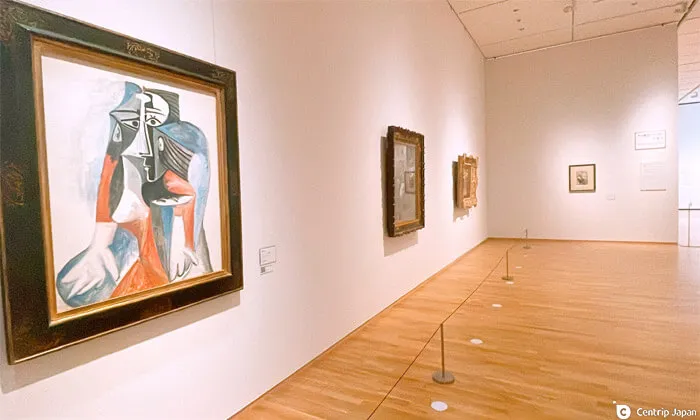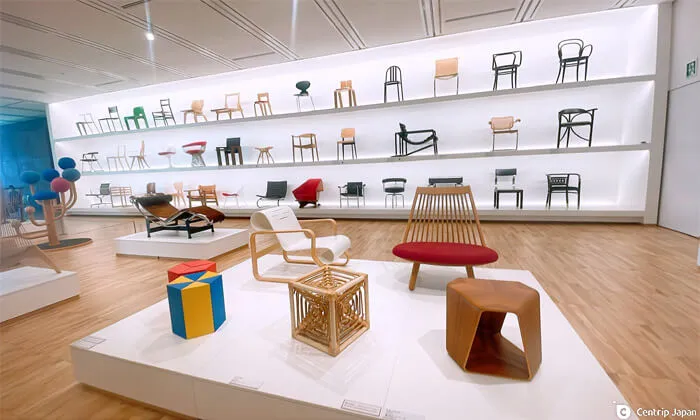 The open-air playground nearby, designed by Taku Sato, features uniquely designed rides with Japanese sound effects, with a view of the magnificent Tateyama Mountain Range.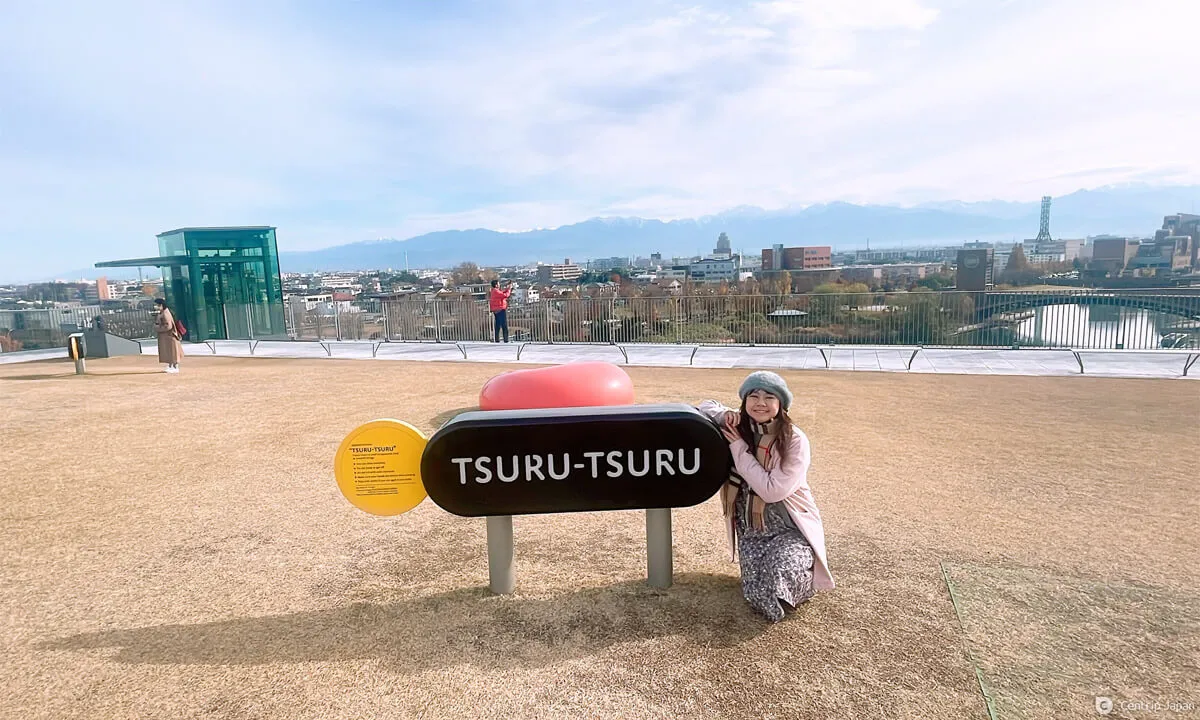 The open-air playground in the house
There is also a restaurant and cafe inside the museum, and the admission fee is ¥300 per person, making it an easy choice for a half-day visit!
1 PM: Ikedaya Yasubei Shoten (lunch of medicinal food)
To try Toyama's famous Yakiniku lunch, take a 17-minute bus ride from the museum to Ikedaya Yasubei Shoten.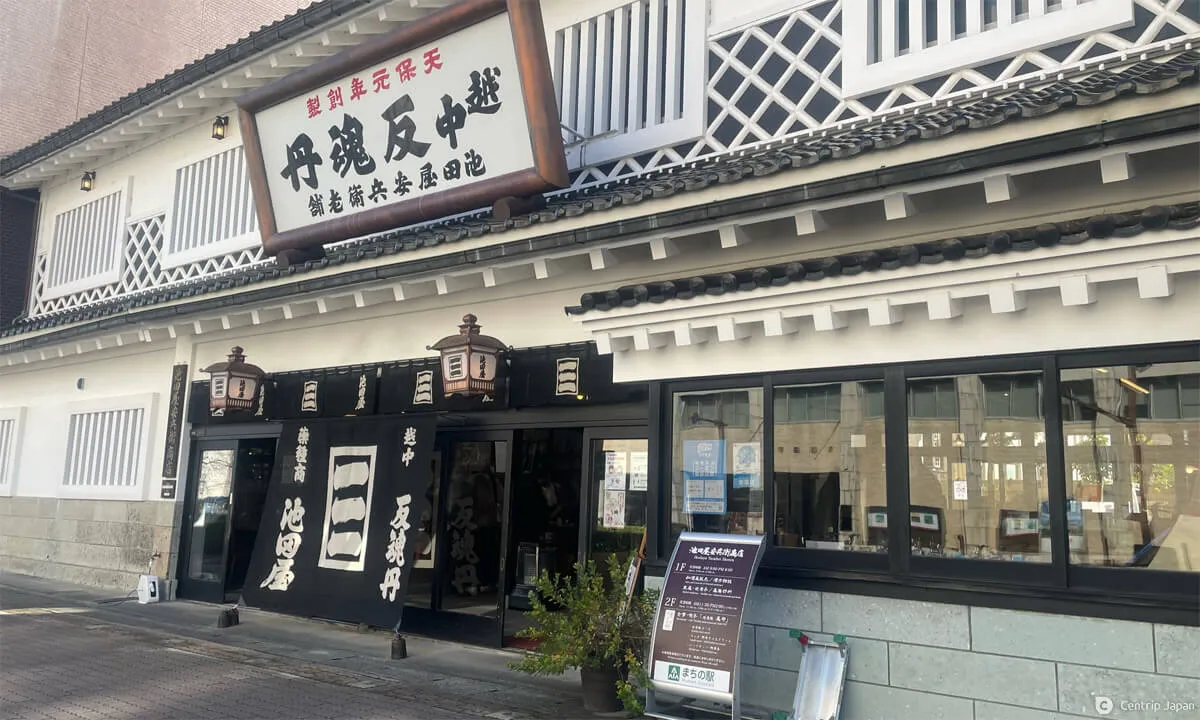 Ikedaya Yasubei Shoten
Ikedaya Yasubei Shoten started manufacturing medicine soon after the war (1936), using Japanese Chinese herbal pills as everyday Chinese medicine to treat common ailments such as stomach aches and colds. The second floor is a Japanese herbal medicine store and an herbal restaurant. The chef uses seasonal ingredients according to the weather and prepares herbal lunches based on Chinese medicine, so the menu changes every three months. The fall lunch is made with pumpkin, ginkgo, chestnuts, mushrooms, chicken meatballs, shrimp, etc., and is served with wild herb tea, making it a nutritious and healthy choice in Japanese cuisine.
Restaurant website (closed Tuesday and Wednesday)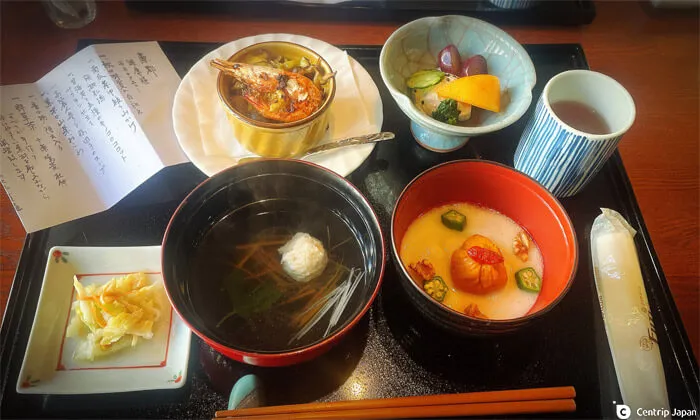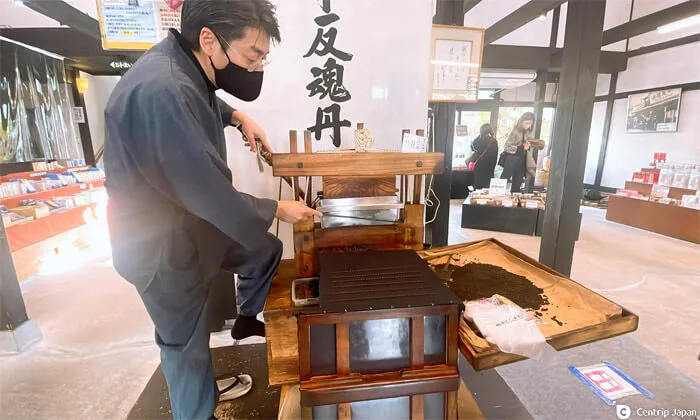 2 PM: Toyama City Glass Museum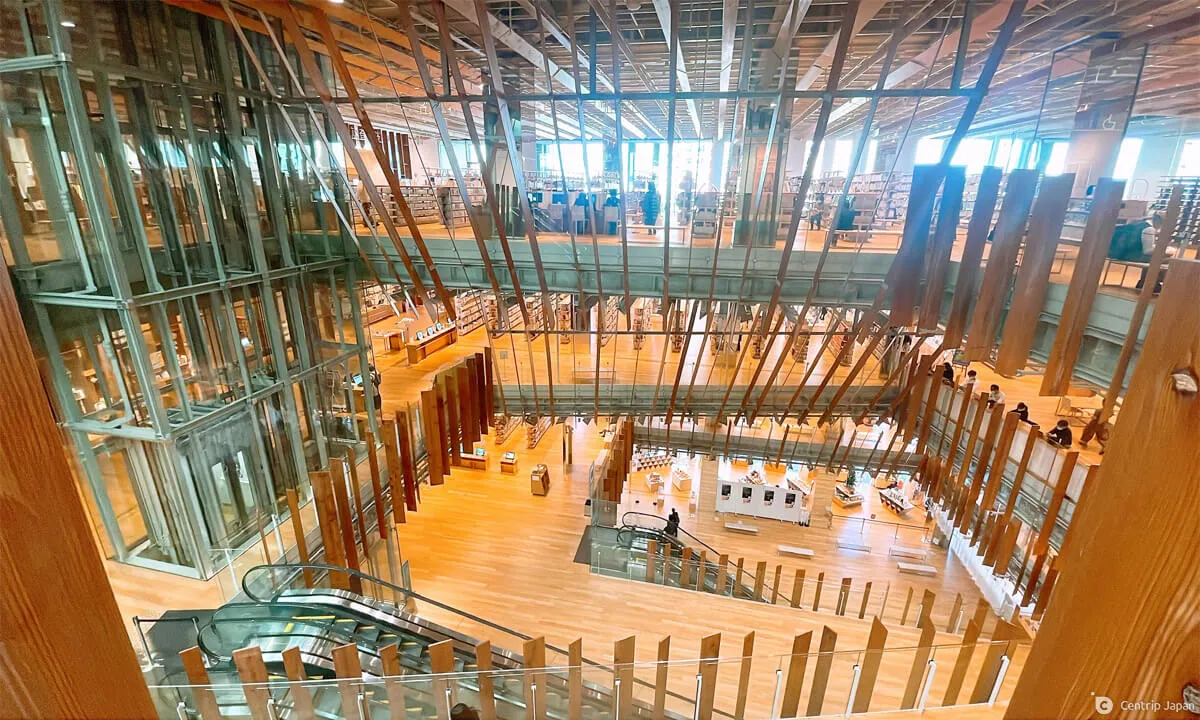 Designed by Japanese architect Kengo Kuma, using cedar and natural light
After lunch, we recommend a 3-minute walk to the glittering Toyama City Glass Museum, officially opened in 2015 and designed by Japanese architect Kengo Kuma, where you can enjoy the warmth and soft light of the building while looking at the arrangement of Toyama cedar wood panels, glass and mirrors that gently reflect the light.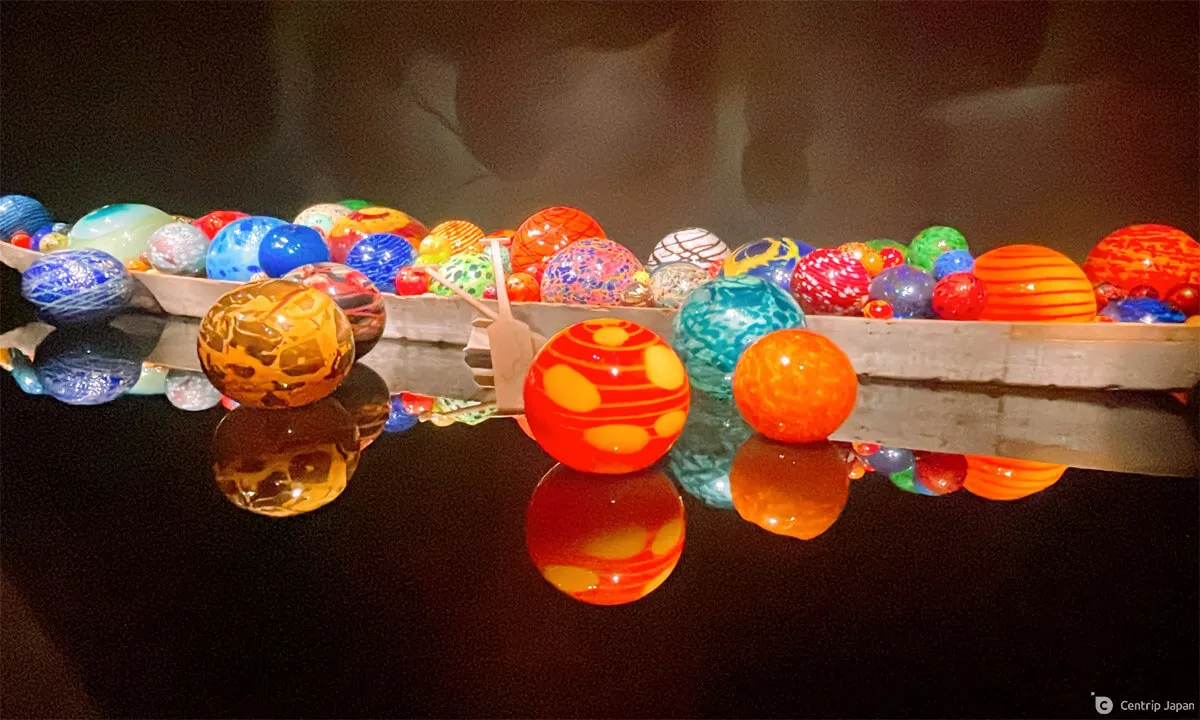 See the permanent exhibition or the works of American glass sculptor Dale Chihuly
The museum has a library on the 3rd to 5th floors of the building, and the quiet atmosphere adds to the artistic feel. Admission to the permanent exhibition is ¥200. In addition to the works of American glass sculptor Dale Chihuly, there are a variety of modern glass works, each of which is unique and colorful.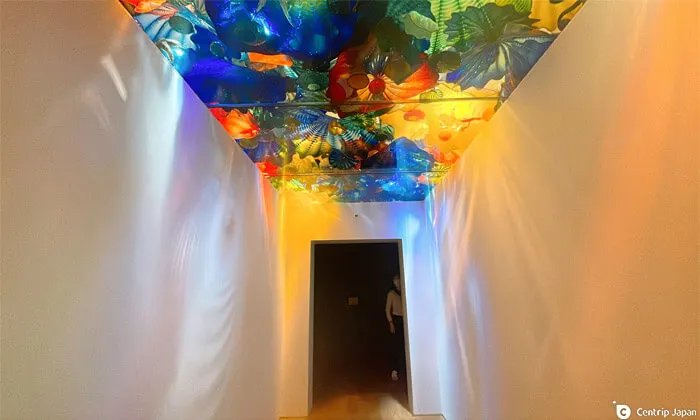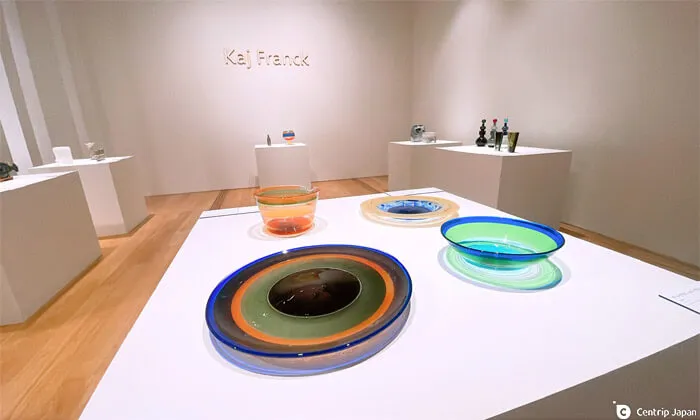 Wrap-up
Toyama City has a wide variety of scenic spots, convenient transportation, and two days and one night, you can eat a variety of Toyama's Japanese cuisine, and the cherry blossoms and leaves the city does not get too crowded, so you can take your time to enjoy them.
Click here to get the latest information on Central Japan.Centrip Japan - Nagoya and Chubu Information