| Centrip Editorial Board
You Won't Believe These Six Must-Eat Dishes in Toyama!
What Makes Toyama Cusine so Good?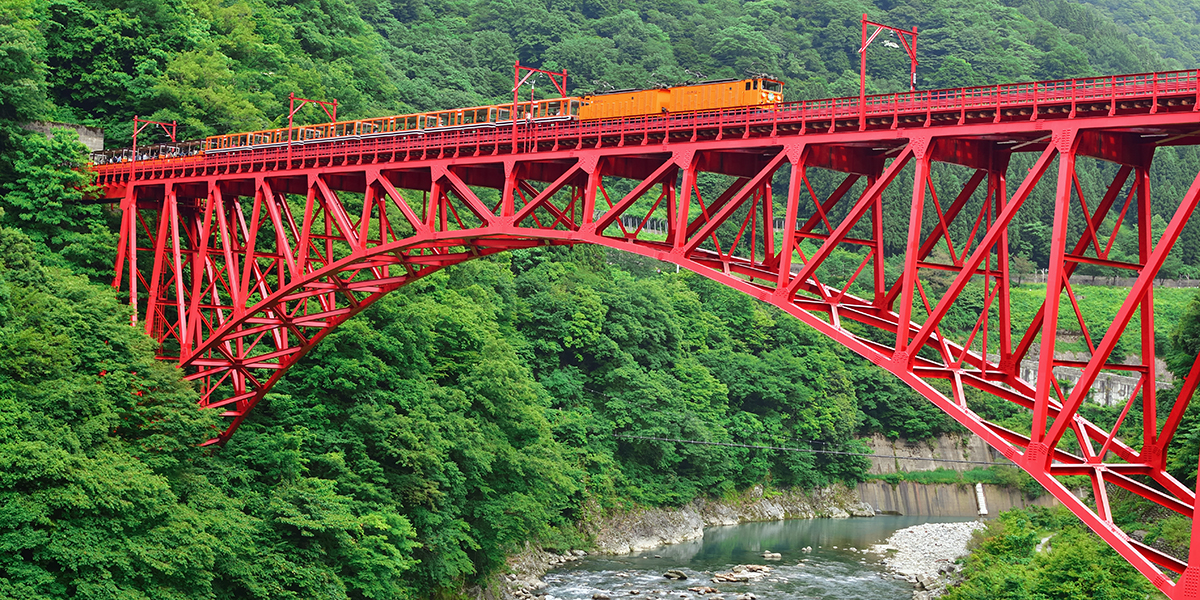 Toyama prefecture found in the center of Japan, faces the Sea of Japan, and is surrounded by rocky mountains on three sides, and is known for its beautiful scenery. Here you can take in magnificent mountain scenery, as well as the delicious seafood of Toyama Bay.
Toyama prefecture, surrounded by mountains, the sea, is home to a large number of fisheries and seafood, as well as unique and sumptuous cuisine. When it comes to the local cuisine of Toyama, we recommend trout sushi, udon noodles, and black ramen noodles; for seafood, we recommend white shrimp, Toyama Bay yellowtail, and firefly squid.
But what makes their food so good, and where can I get real Toyama dishes? Join us as we explore the world of Toyama cuisine!
Choose from Six Recommended Toyama Dishes
1. Trout Sushi: Portable and Delicious!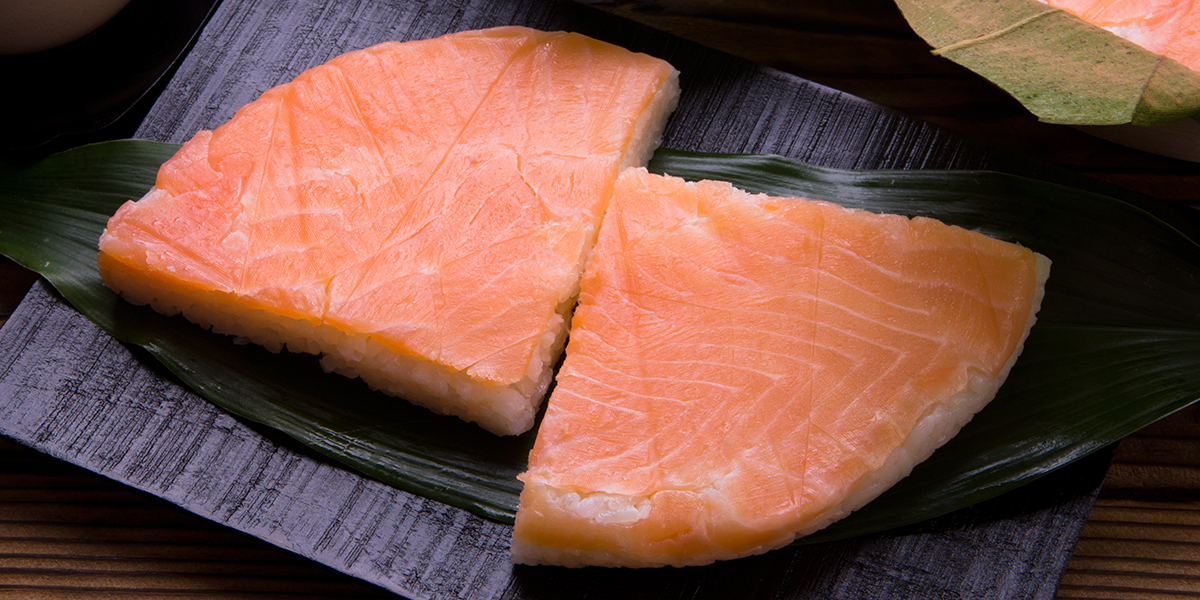 Trout sushi is a local dish from Toyama Prefecture and also a famous Ekiben (a lunch box sold in train stations). It is sushi made from trout salmon and rice that has been marinated in salt, wrapped in bamboo leaves, and packed in a Wagemono (a wooden container). When you are ready to eat, open the round lid and unwrap the bright green bamboo leaves one at a time to find sushi with glistening pink trout and a wonderful fragrance. Use the small bamboo knife included to cut the round sushi into fan-shaped pieces and enjoy them.
There are more than 40 trout sushi restaurants in Toyama city, each with different tastes from sour to salty, and with rice that is either soft or hard.
Recommended Shop: Minamoto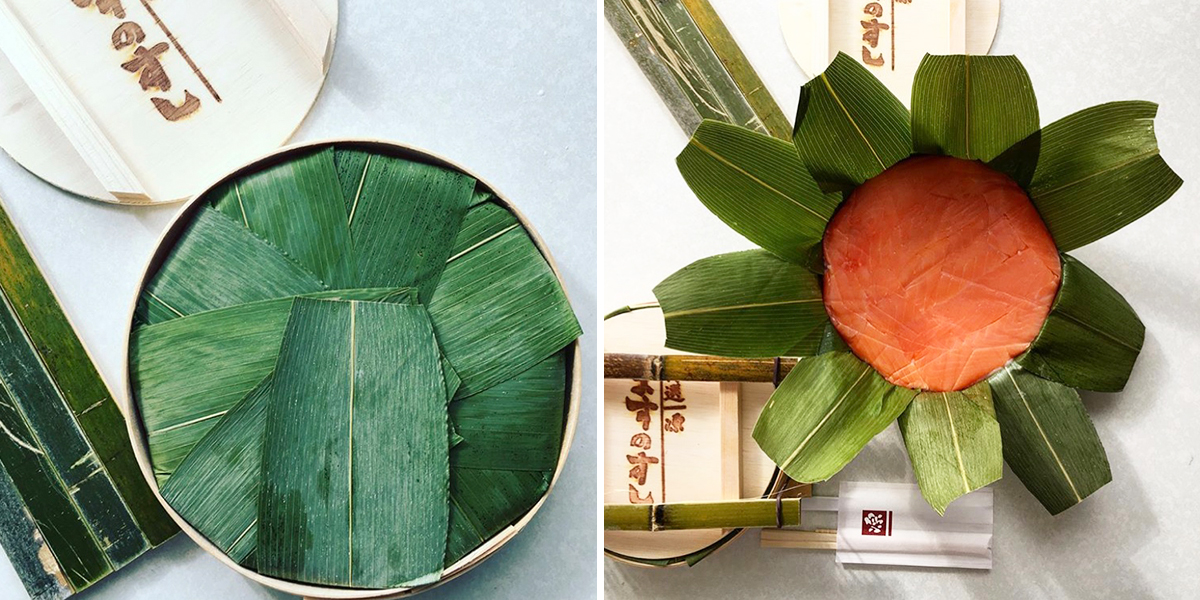 Credit: @iku3i8i8i
For authentic trout sushi, we recommend the century-old restaurant Minamoto. Minamoto is a long-established trout sushi specialty shop that has been making trout sushi for over 100 years and was the first to sell it as Ekiben. There are many specialty shops in Toyama Station and Toyama city, so you can enjoy trout sushi at the shops or buy Ekiben for take-out.
2. Himi Udon Noodles: Fine Noodles Made by Hand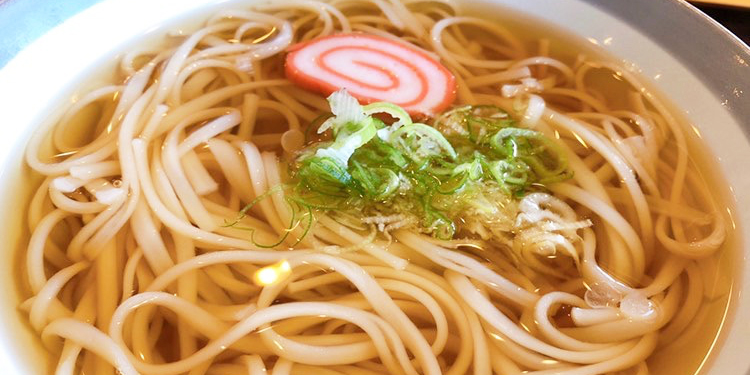 Credit: @daisy0998
Himi udon noodle is a famous product of Himi in Toyama Prefecture. Like Inaniwa udon, which is well-known among Japanese noodle fans, Himi udon is a fine noodle with an elastic texture and no oil on its surface. The noodles use the best wheat flour and high-quality brine. They are hand-made through a variety of techniques, rubbing, kneading, and pulling. Himi udon noodles are eaten both chilled and hot.
Recommended stores: Kaizuya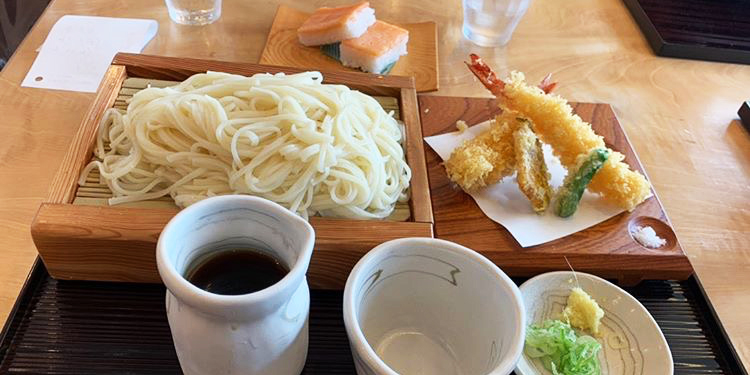 Credit: @satopon.nissan.c27serena
Kaizuya is a famous Himi udon specialty shop in Himi city, where you can see the traditional skills, flavors, and food culture, that emerged around this single type of noodle that people have been making since ancient times. The shop offers cold noodles, noodles in hot soup, stir-fried noodles, and a wide variety of condiments. If you don't like to eat out at restaurants, you can buy the noodles uncooked and make your own at home.
3. Toyama Black Ramen: A unique, rich, black soup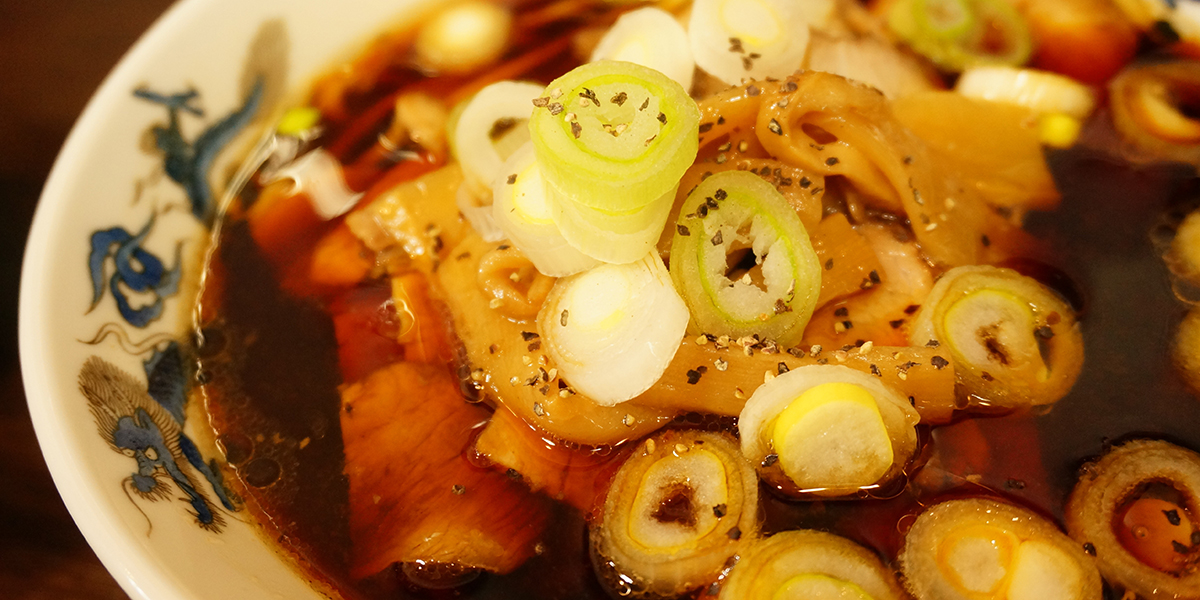 Toyama Black Ramen is a type of ramen that originated in Toyama city. The soup is black, made from thick soy sauce and black pepper, and has a strong flavor. Stories tell us that Toyama Black Ramen was made for hard-working laborers in the Showa Period to make up for the sodium lost through sweating, so the soup is salty. The noodles are wide, thick, and the broth is rich and full of flavor, and the added barbecue pork is big and tasty.
Recommended Store: Nishcho Taiki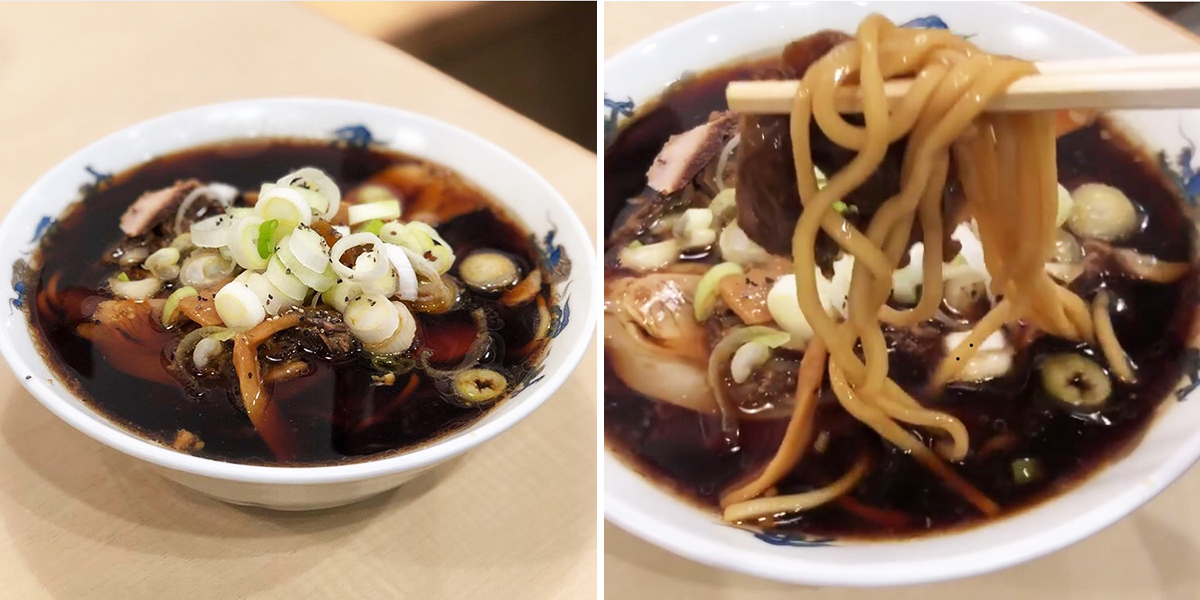 Credit: @29wagyu_hiroki
Nishimachi Taiki in Toyama city is the birthplace of Toyama Black Ramen, where you can enjoy the most authentic Toyama Black Ramen. The noodles come in regular, large, or extra-large bowls. You can also order a set meal with rice, which goes well with the rich flavor of the noodles. The broth is hot and has a strong aroma, and the noodles are chewy with a taste that will keep you coming back.
4. White Shrimp: Toyama Bay Gems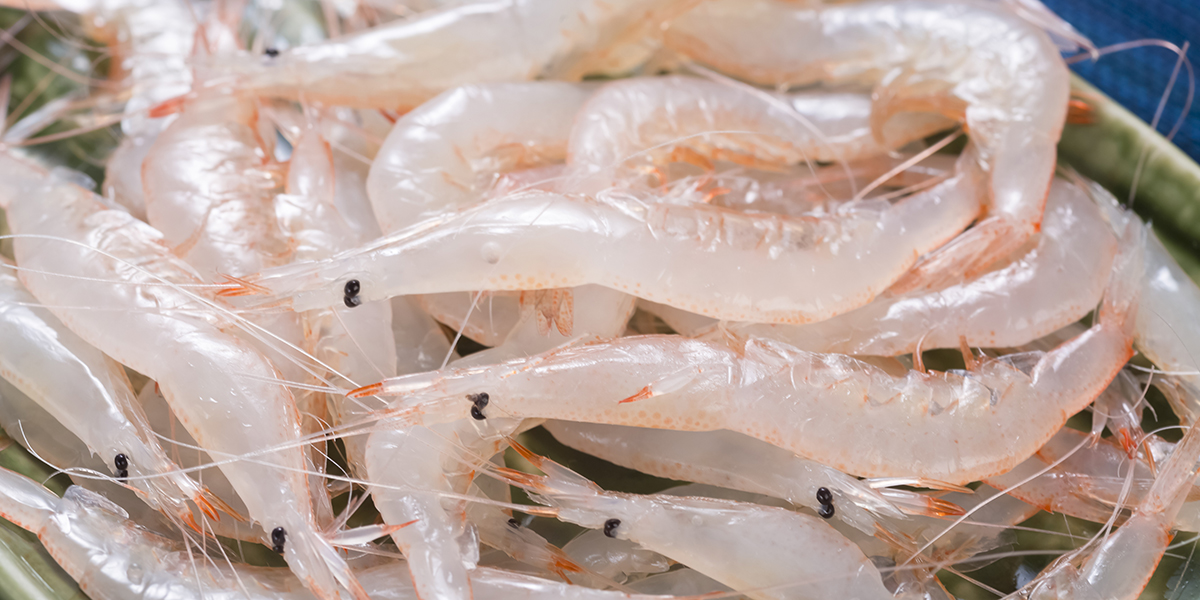 Known as the Jewel of Toyama Bay, white shrimp are a specialty product of Toyama Prefecture. Toyama Bay is the only place in the world to catch white shrimp in large quantities. They are crystal white with soft and sweet shells. You can eat them with burgers, rice, or as sashimi, sushi, and many other delicious dishes. One of the most popular dishes is the white shrimp tempura rice bowl, made from white shrimp coated in flour deep-fried in oil until crispy and golden, and served with rice. The white-shrimp tempura comes with rice, and the white-shrimp burger is mouth-wateringly delicious.
Recommended Store:Shiroebi-tei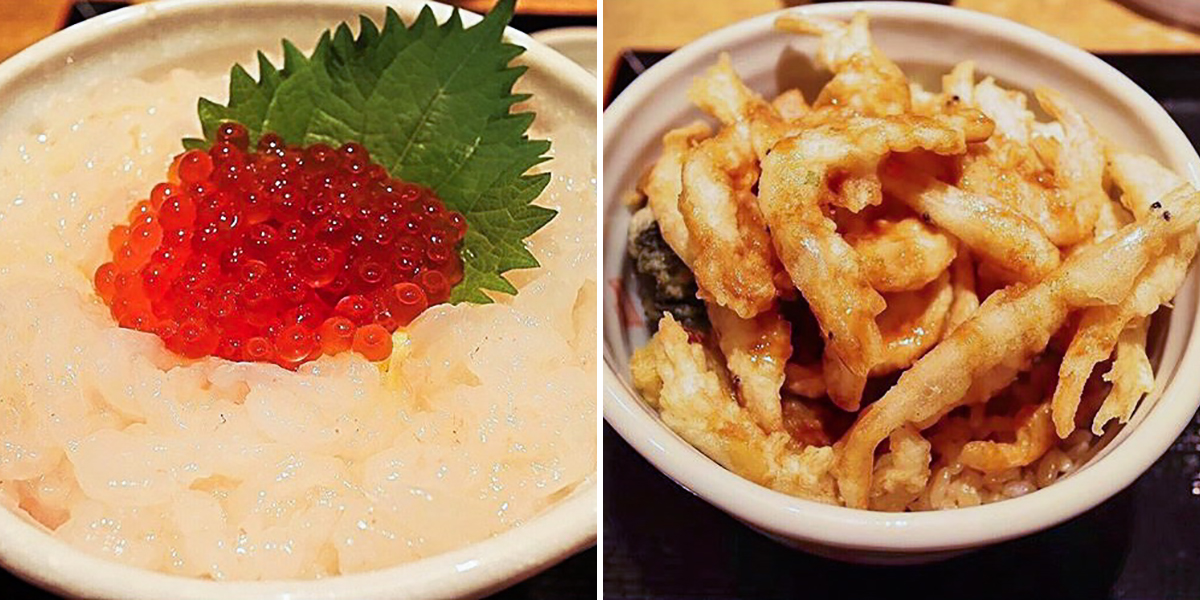 Credit: @atsuyama.1
If you want to try white shrimp dishes, we recommend Shiroebi-tei, a restaurant in Toyama City that specializes in white shrimp dishes and the home of the white shrimp tempura rice bowl. The signature dishes of Shiroebi-tei are the white shrimp sashimi bowl and the white shrimp tempura bowl: both are a must-try when you visit Toyama.
5. Toyama Kanburi (Winter Yellowtail): Fatty, High-end Fish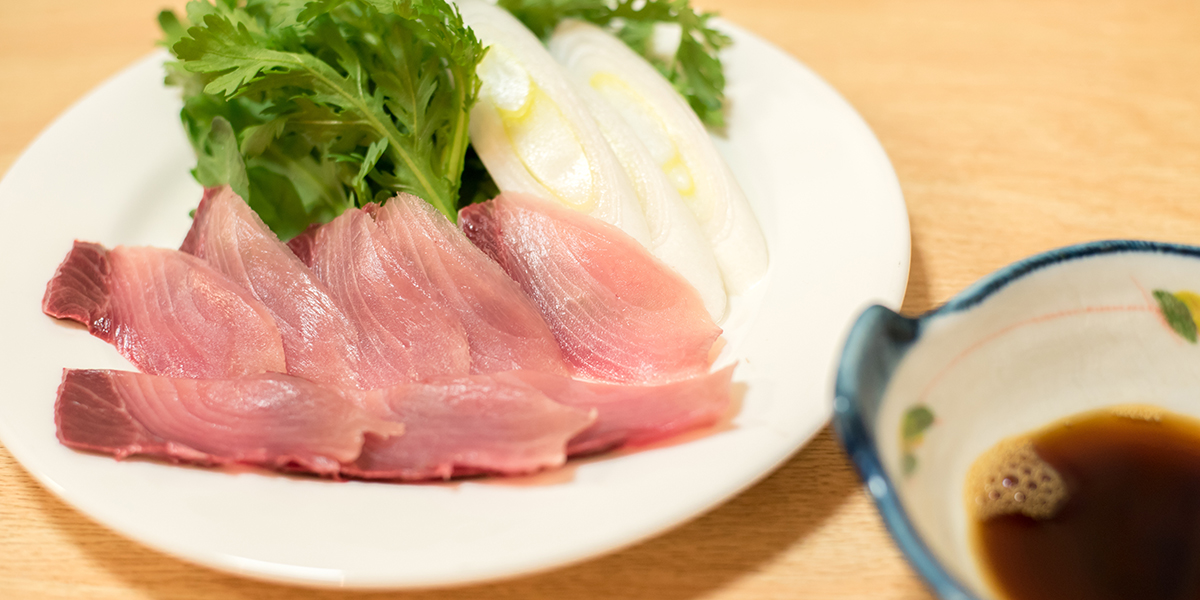 The deep-sea fish, yellowtail, caught during winter is called Kanburi in Japanese, and is a typical household dish for the people living near the Sea of Japan. The winter yellowtail from Himi city is the most famous in Japan. They are caught during November every year when they migrate to the Toyama Bay area. The fish are fatty with sweet and creamy flesh that melts in your mouth. In Toyama, they cook Kanburi in a variety of ways, including sashimi, sushi, teriyaki, grilled with salt, or stewed with radish.
Recommended Store: Himihama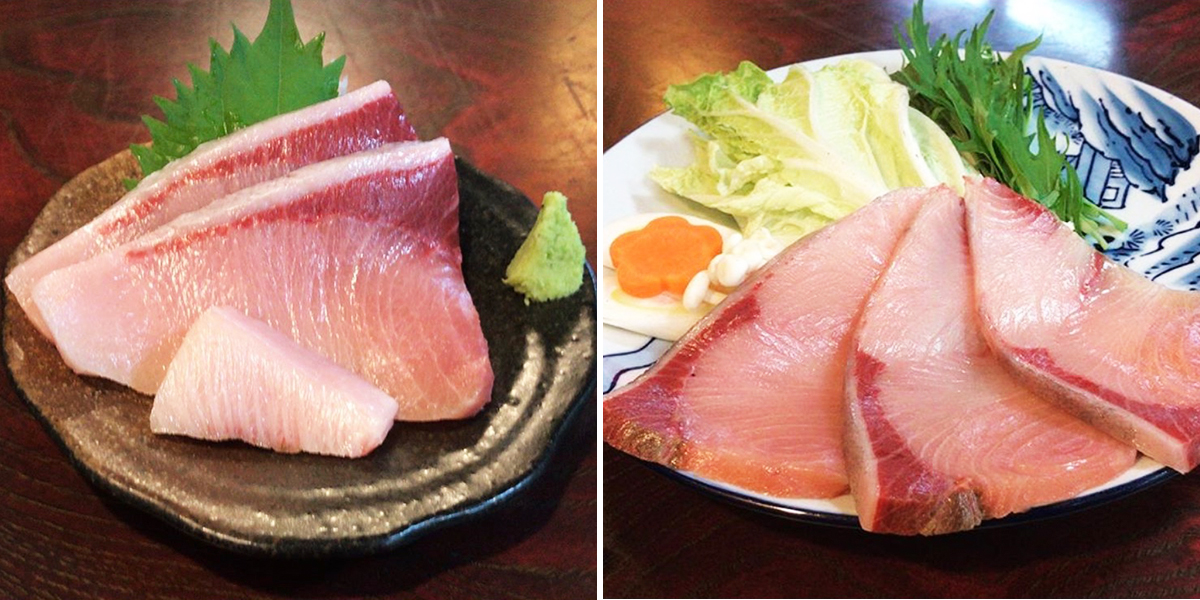 Credit: @bluebleuao
If you want to eat the best winter yellowtail, we recommend Himihama, a restaurant located in Himi city, which is famous nationwide as the king of winter yellowtail restaurants. In winter, when winter yellowtail is in season, Himihama buys fresh winter yellowtail from the Port of Himi, which weighs 10kg or more and prepares them for sashimi or grilling. It is important to note that winter yellowtail is a seasonal delicacy and can only be served in winter (as the name suggests).
6. Firefly Squid: A Fantastic Treat During Spring and Summer!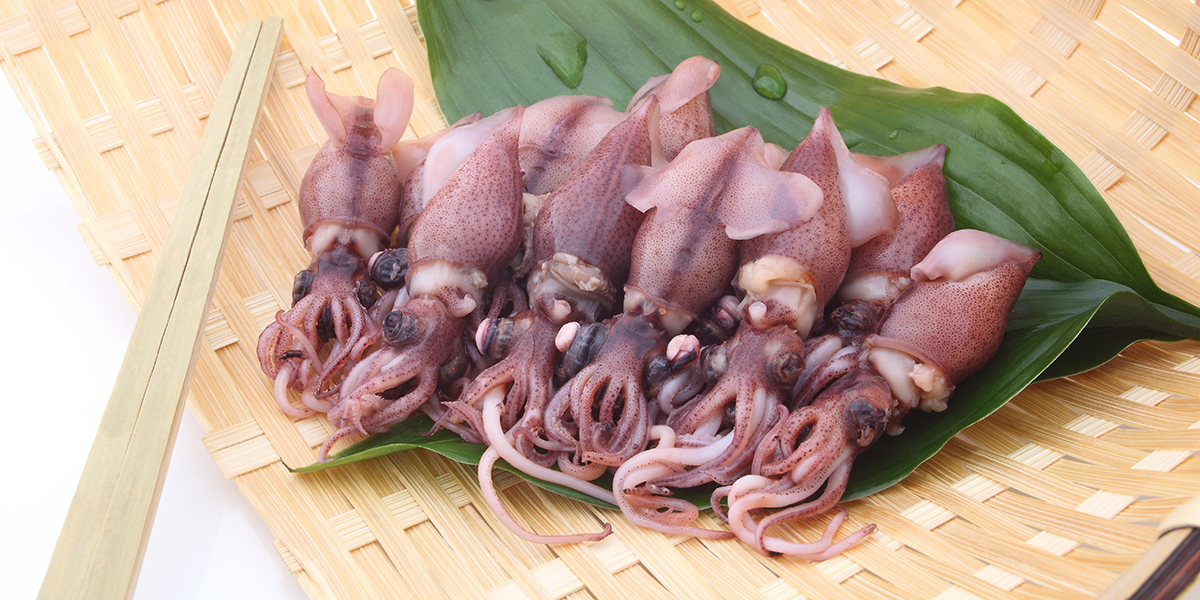 Firefly squid, caught in Namerikawa city, in Toyama Prefecture, has photophores on the surface of its body. The photophores emit a dreamlike blue-white bioluminescent glow. You can eat it as sashimi, mixed with salt, vinegar sauce, or even shabu-shabu. During the spawning season from March to June, millions of firefly squid swim up the shallows and swarm to the shore for a spectacular sight, only seen at Toyama Bay. If you visit Namerikawa city in the spring or summer, you can see this spectacular sight and enjoy delicious firefly squid.
Recommended Restaurant: Kousai, a Restaurant with a Panoramic View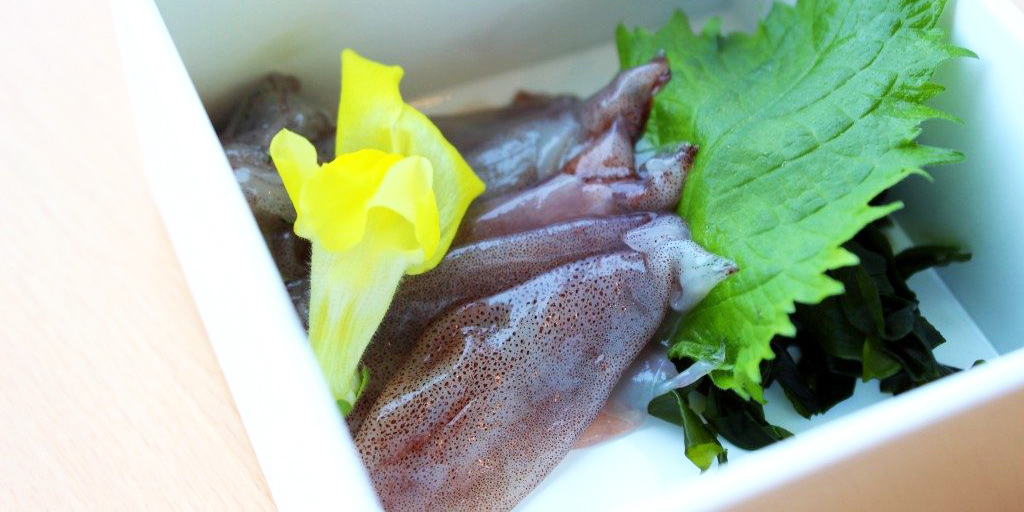 Credit: @富山游乐场
Try a variety of dishes made of firefly squid at the panoramic restaurant, Kousai, located in Namerikawa city. They serve a wide variety of firefly squid dishes, including not only Japanese-style firefly squid sashimi, tempura, and curry and rice, but also Western-style firefly squid pasta and pizza. Not only will you enjoy a great meal at Kousai, but you can also enjoy the panoramic view of the sea. If you want to eat Firefly squid in Toyama, we recommend Izakaya TAKU . However, remember that firefly squid is a seasonal delicacy and is only available in spring and summer.
Wrap-up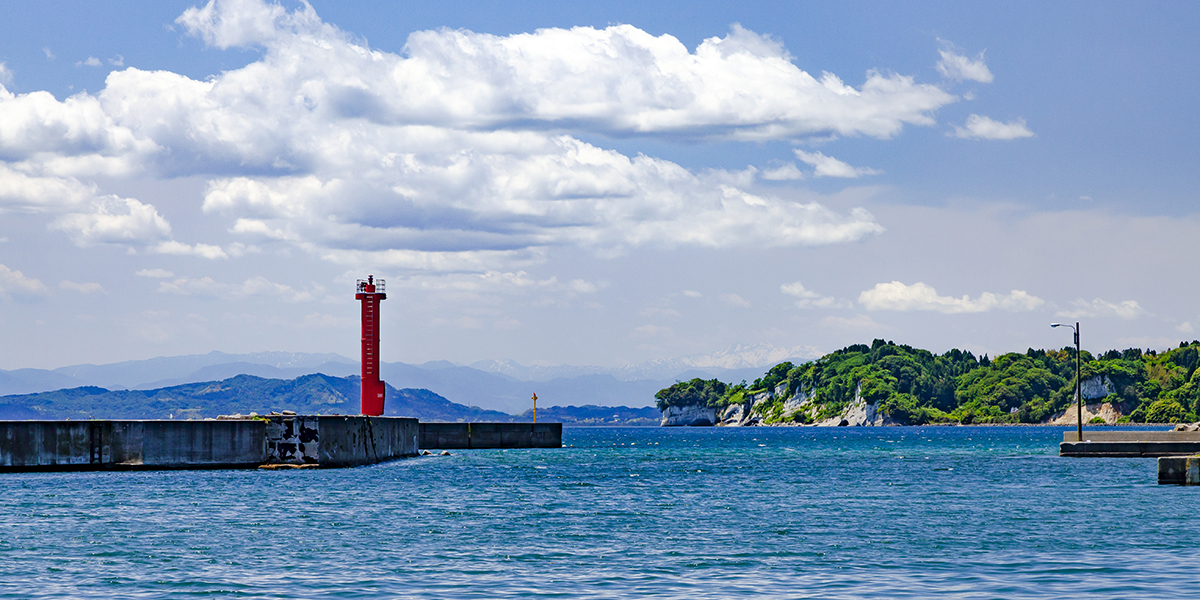 Traveling to Toyama not only allows you to enjoy the natural scenery, but also the local cuisine and seafood of Toyama Bay. If you love the sea and mountain scenery as well as seafood dishes, Toyama is where you will want to go.
Click here to get the latest information on Central Japan.Centrip Japan - Nagoya and Chubu Information