| Centrip Editorial Board
Shop till you drop! Check out the hot supermarket scene in Nagoya!
The local supermarket is the best place to understand a city. Every morning, fresh fruits, vegetables and goods are available. From sunrise to sunset, customers come and go, imparting the rich flavor of life and distinct local flavor. Taking time out of your trip to visit a local supermarket and you might discover some fresh new experiences.
What can be found in Japanese supermarket?
We've got a few items to be on the lookout for when hitting the supermarket during your trip to Japan.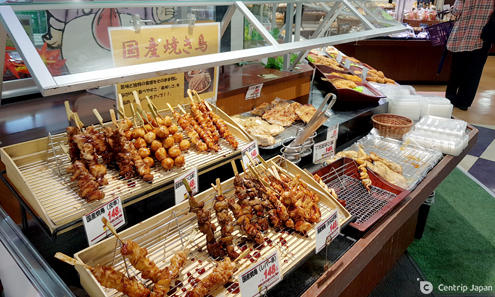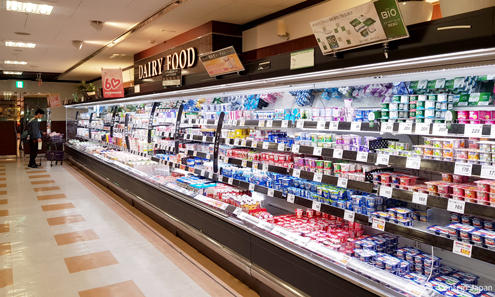 Sure, you'll find the standard fresh fruit and veg here, but one of the best things about grocery stores in Japan is their selection of pre-cooked, ready-to-eat items. This includes a number fried and grilled foods, but you'll also find a wide selection of sushi and sashimi. If you're looking to get a good deal on sushi, the supermarket stuff is cheaper and better than what you'll find at the convenience stores.
Grocery stores are also a great place to stock up on snacks. Japanese stores have large selections of chips, candies, and other sorts of things to nibble on. You can even pick up local spices like Nagoya's red miso for far less at a supermarket than you will at a souvenir shop.
Local Favorites
AEON
The most popular of all the supermarkets you'll find around town is AEON. (Not to be confused with the English conversation school with the exact same name.) AEON locations come in two variaties called AEON TOWN and AEON MALL. In addition to fresh food, they also have restaurants and clothing stores. The weekends are usually packed with Japanese families. AEON supermarkets offer a wide selection of things to purchase and visiting one will give you a good sense of that a Japanese supermarket is like.
SEIJO ISHII
SEIJO ISHII is a chain of slightly more upscale grocery stores. They carry a smaller selection of daily food items, but have a number of speciality items (including a good amount of foreign foodstuffs). If you're looking for something a little out of the ordinary, or just a really nice version of a standard item, SEIJO ISHII will have you covered.
Valor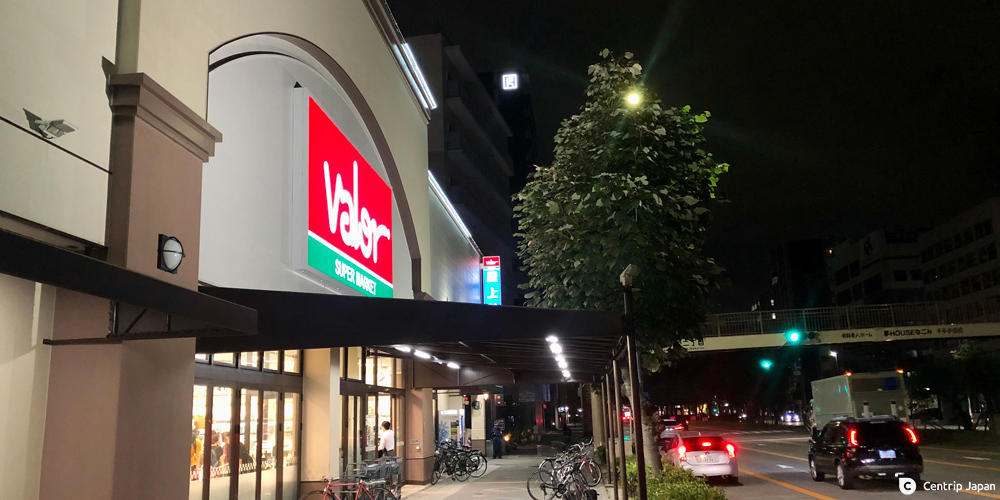 If you're looking to save a little bit of money, Valor has a decent selection of everyday items, and it's usually more inexpensive compared to AEON. Produce and meat here is particularly much cheaper than than the same items at AEON.
Recommended Supermarkets for Travelers
AEON MaxValue Taikou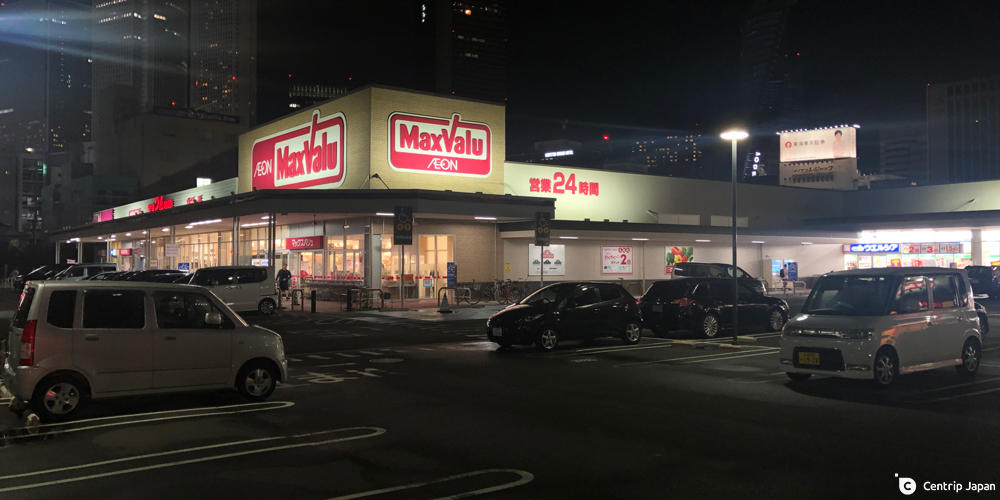 Open 24 hours
Near Nagoya Station
It's about 10 minutes to AEON Taikou from Nagoya Station. It's open 24 hours a day, so it'll still be open even after you've been out bouncing around town all day. If you visit after the evening rush, you may also have a chance to buy sushi, sashimi or a bento at a discounted price.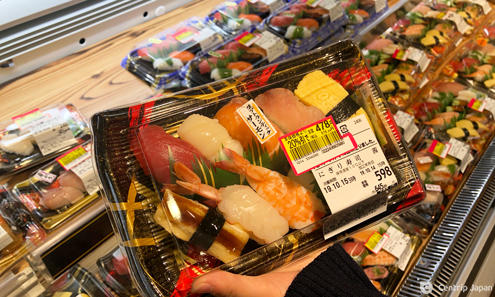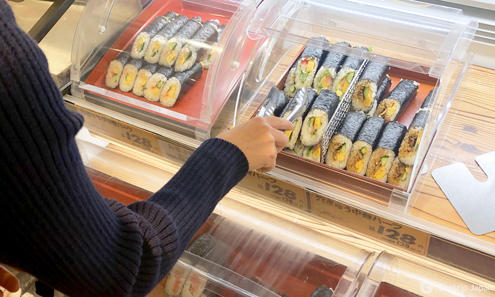 If you buy sushi at AEON, be sure to grab some of the little wasabi packets, because they don't put it on by default.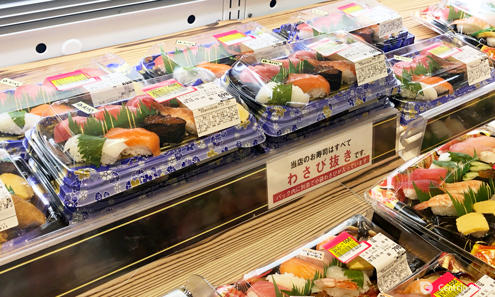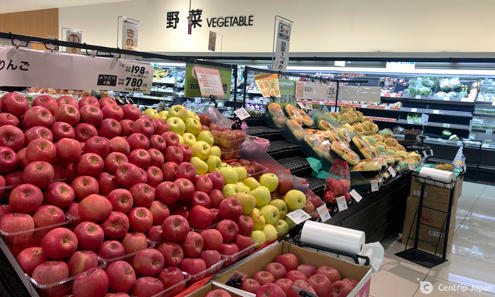 AEON Taikou is a pretty standard Japanese supermarket. You'll find fresh produce, meat, and fish, frozen foods, eggs, soy products, pre-cooked food, and beverages. The fruit here is very fresh and worth trying. You'll find everything you need for a balanced diet.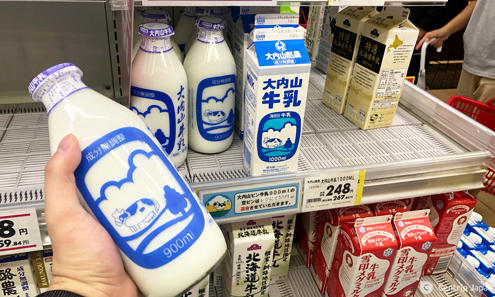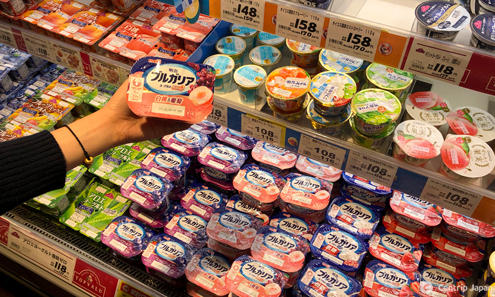 Be sure to check out the local milk produced in Aichi and Mie.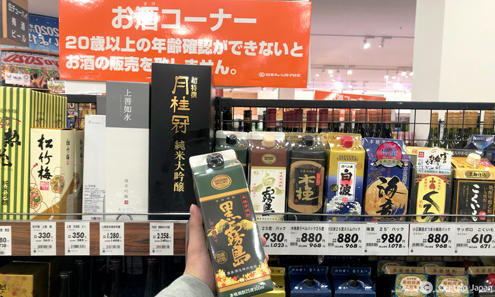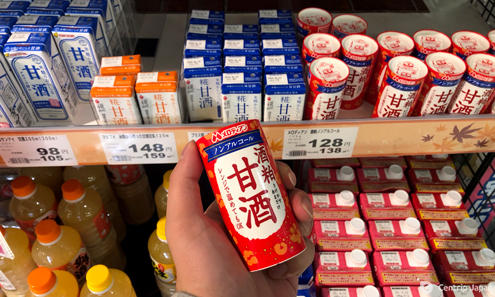 Of course, if you want to have a drink in the hotel or buy some special Japanese Sake as a gift, wine area is waiting for you. AEON has a lot of alcohol to choose from—most of which are popular in Japan. You must be 20 years old to drink in Japan though.. If you can't drink alcohol, sweet amazake is a good choice.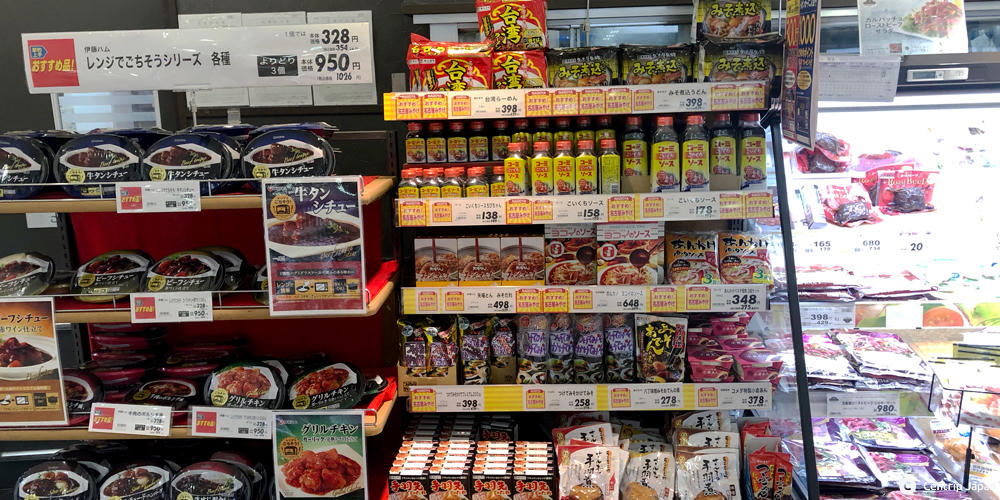 AEON Taikou is a great place to pick up souvenirs and other Nagoya local specialties too! Must trys include instant Yamamotoya Honten udon noodles, and Komeda coffee Ogura Red Beans—a staple of Nagoya breakfast. You may wind up taking them all back home!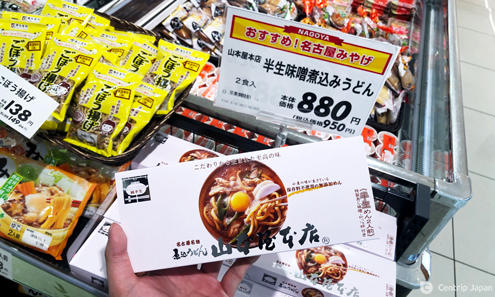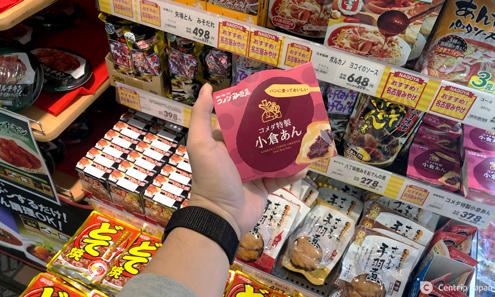 SEIJO ISHII LACHIC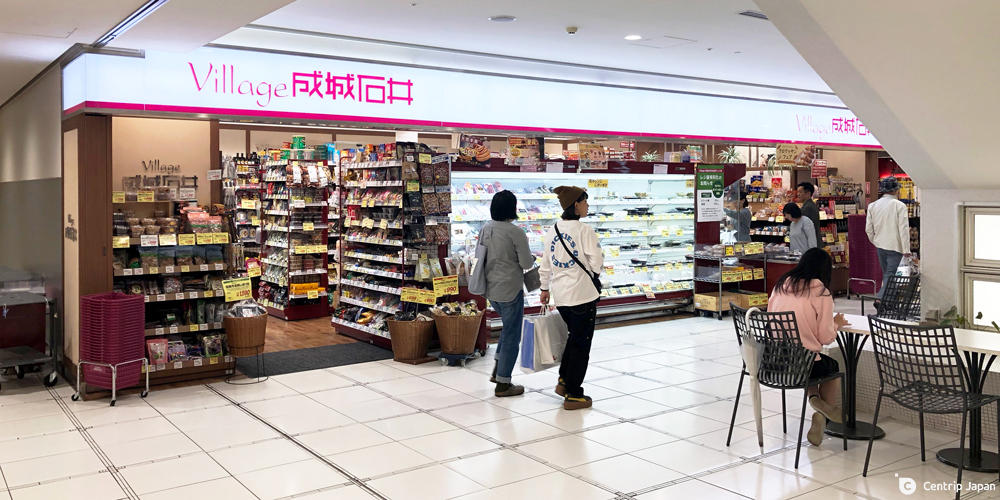 Open 11:00am–9:00pm
Near Yabachō Station (Sakae)
This is a special downtown "Village SEIJO ISHII", located on the basement of LACHIC, a department store in the Sakae area of Nagoya. This is a great place to pick up high-end foods. SEIJO ISHII is a boutique supermarket where 40% of the products are self-branded but also include exclusive imported items you won't find at other supermarkets. The staff strives to find special products from all over the world. The products here are definetely worth the price.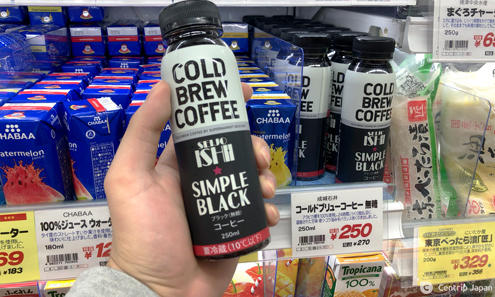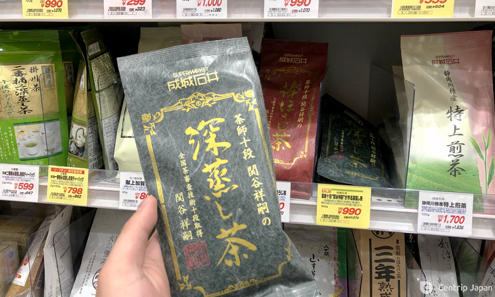 SEIJO ISHII has their own brand of products which include items like cold brew coffee and tea—both great as for yourself or as a gift.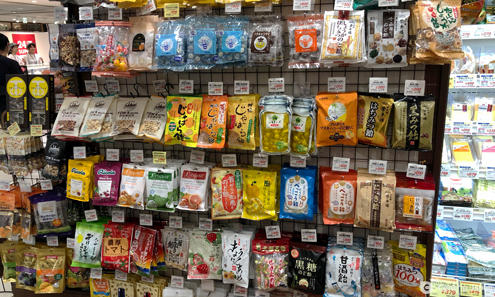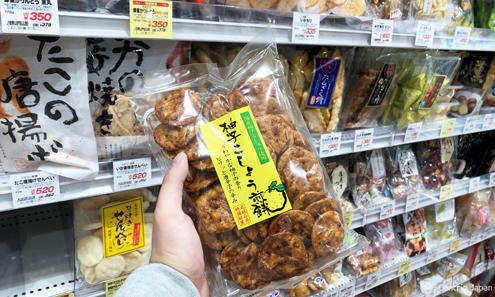 For those with a sweet tooth, don't miss the massive candy aisle. They've chocolates, sugar candies, and more traditional Japanese snacks like senbei (rice crackers) as well.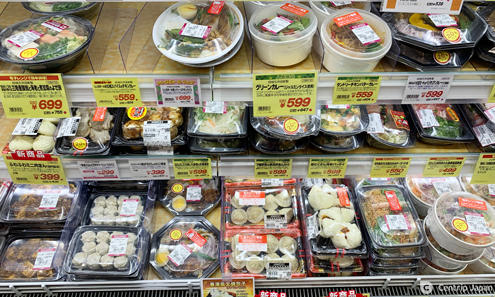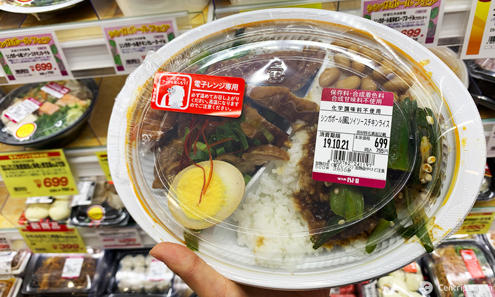 SEIJO ISHII is my favorite bento seller. Unlike common supermarkets, where the bento are outsourced from food manufacturers, the bento at SEIJO ISHII are self-produced. They are free from chemicals, so they don't last for a long time, but they are truly delicious. My usuals are the hand-peeled potato salad and the juicy pork Shumai with scallops, mushrooms and dried shrimp!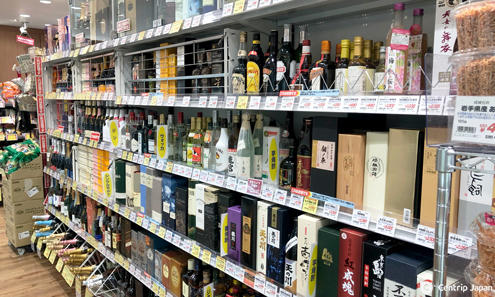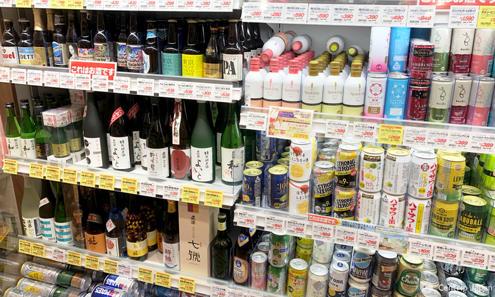 They also have a large selection of Japanese sake, shochu, beer, and wine. Perfect for yourself or as a gift.
Sanoya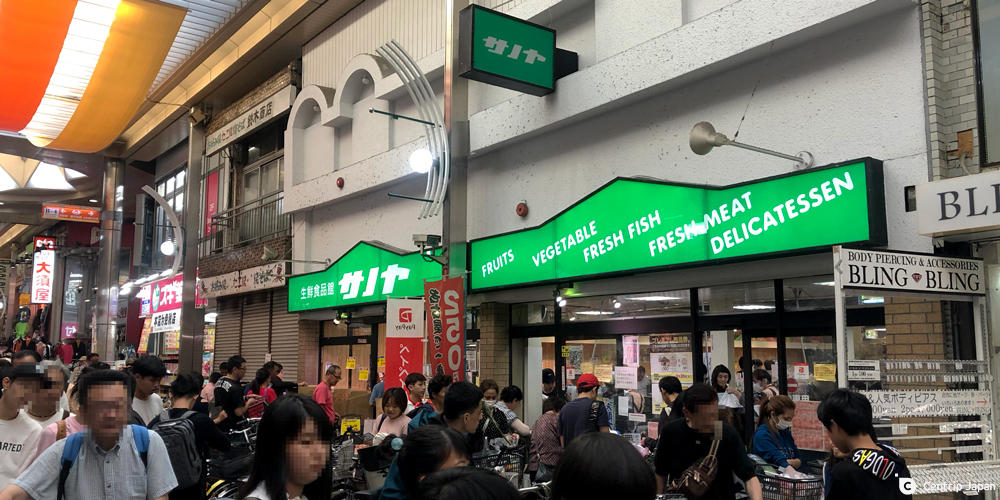 Open 9:30am–9:30pm
Near Kamimaezu Station (Ōsu)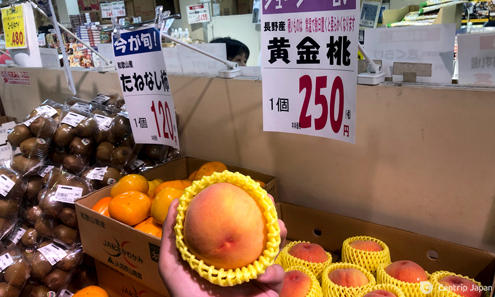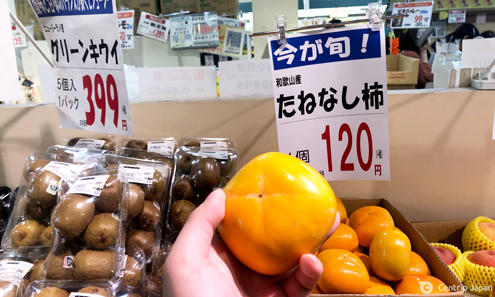 Sanoya is an interesting supermarket. The aisles are narrow, the shelves made of cardboard boxes, and packed to the gills on the weekend. You won't find a supermarket with cheaper prices in Nagoya.Sanoya is located in the center of the famous Osu Shopping Street. The fruits and vegetables are very affordable and the deep-fried cutlets can't be beat!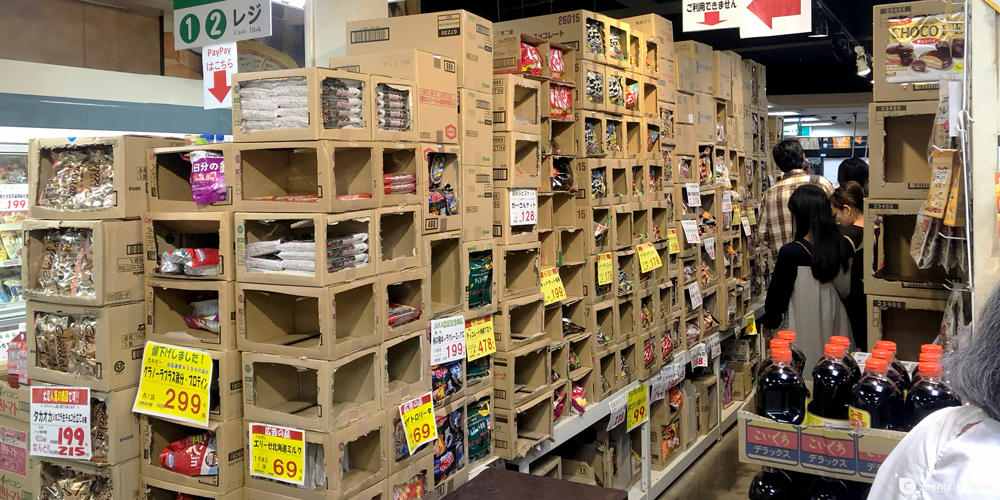 This shop has been around for 90 years. It's a Nagoya icon. Definitely worth a look.
Sanoya's a bit messy and crowded. You'll be stepping on someone's heels. But its popularity cannot be denied among local residents. Sanoya shows you what Nagoya's really like.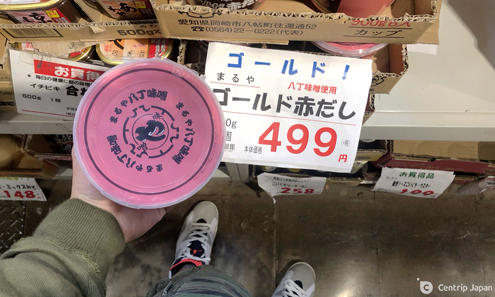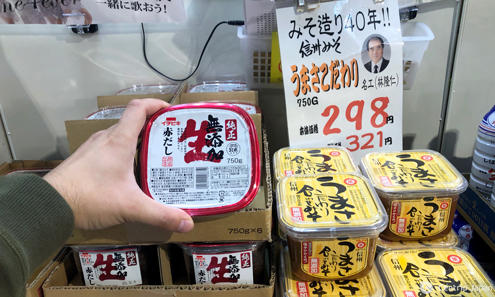 Sanoya is a great place to grab local Nagoya foods at a huge discount. But be aware, they do not take credit cards.
Also not far from Sanoya, there is a vegetable fruit shop "Food Shop Ito ", where the food is super cheap and fresh—it may be even better than Sanoya. However, it often closes before 17:00. Hopefully you luck out and get to check it out.
Wrap-Up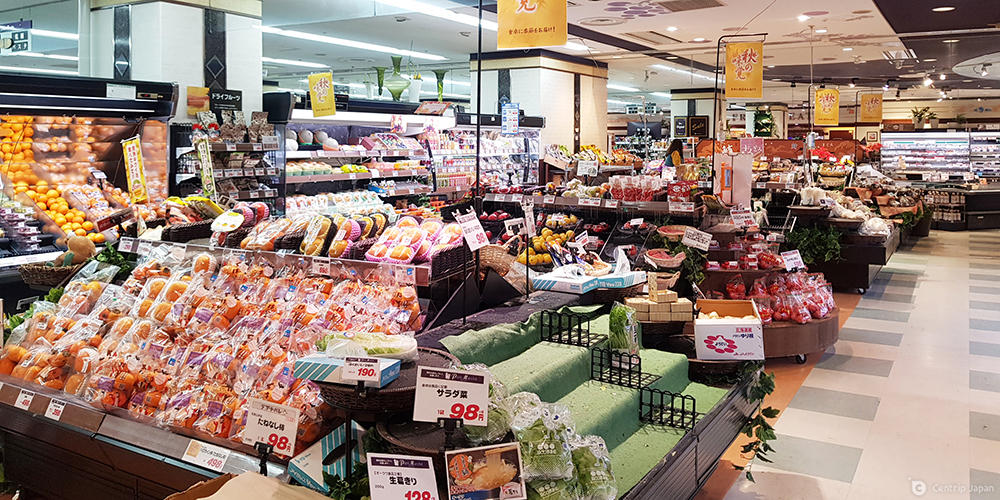 Rich or poor, everyone's gotta eat. The flavor of life is reflected on the shelves of supermarkets. If you have time, hit the the supermarket for cheap snacks and local products. Experience the life the locals live every day.