| Centrip Editorial Board
Kanten Papa Garden: A Day of Fun Activities in Ina
If you are looking to spend a day engaging in fun activities, I recommend that you visit the beautiful city of Ina in Nagano Prefecture. Ina is relatively small but offers a variety of attractions to its visitors. Its castle and park happen to be ideal hanami locations in spring, but today I would like to suggest an itinerary for those of you who will be visiting in summer or autumn. The Itinerary includes a visit to the famous Kanten Papa Garden, a stroll among Kannon statues, and a visit to a beautiful secular tree.
How to Get There
To reach Ina City from Nagoya Station:
Take the Shinano Line and get off at Shiojiri. From Shiojiri, take the Chuo Line, get off at Tatsuno Station, then take the Iida Line for Okaya and get off at Shimojima Station. It is a 15-minute walk from Shimojima Station to the garden.
Kanten Papa Garden
Kanten Papa is a chain store that sells a variety of items made from kanten. You can find Kanten Papa shops all over the prefecture, but the Kanten Papa Garden has way more to offer than just a shop. But first things first: What is kanten?
Kanten is freeze-dried agar seaweed essence. Agar seaweed comes from the sea, so why Nagano Prefecture? The freeze-drying process can take place only in extremely cold temperatures, hence why the mountain location.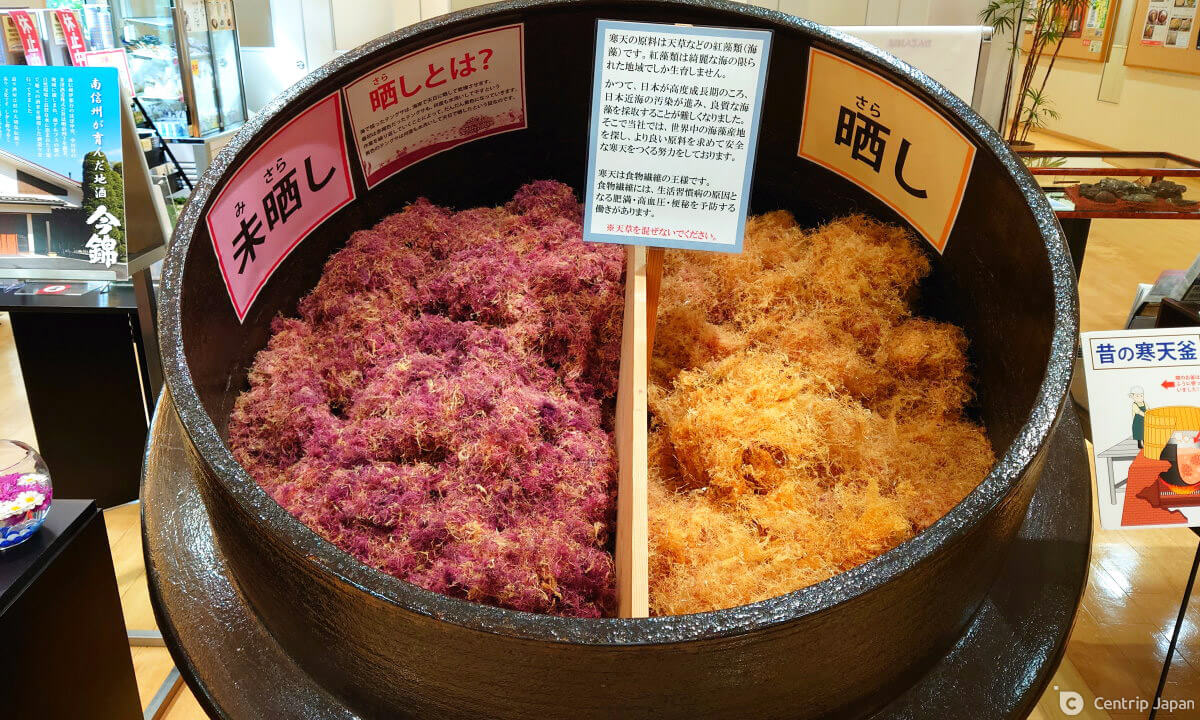 Agar seaweed
When you freeze-dry agar seaweed, what you obtain is a transparent-looking jelly, which is good for your health. It is a widely appreciated "diet food" as well because it is satiating and low-calorie at the same time. Kanten Papa Garden is a tourist attraction built around one of these Kanten Papa shops, and there is no entrance fee.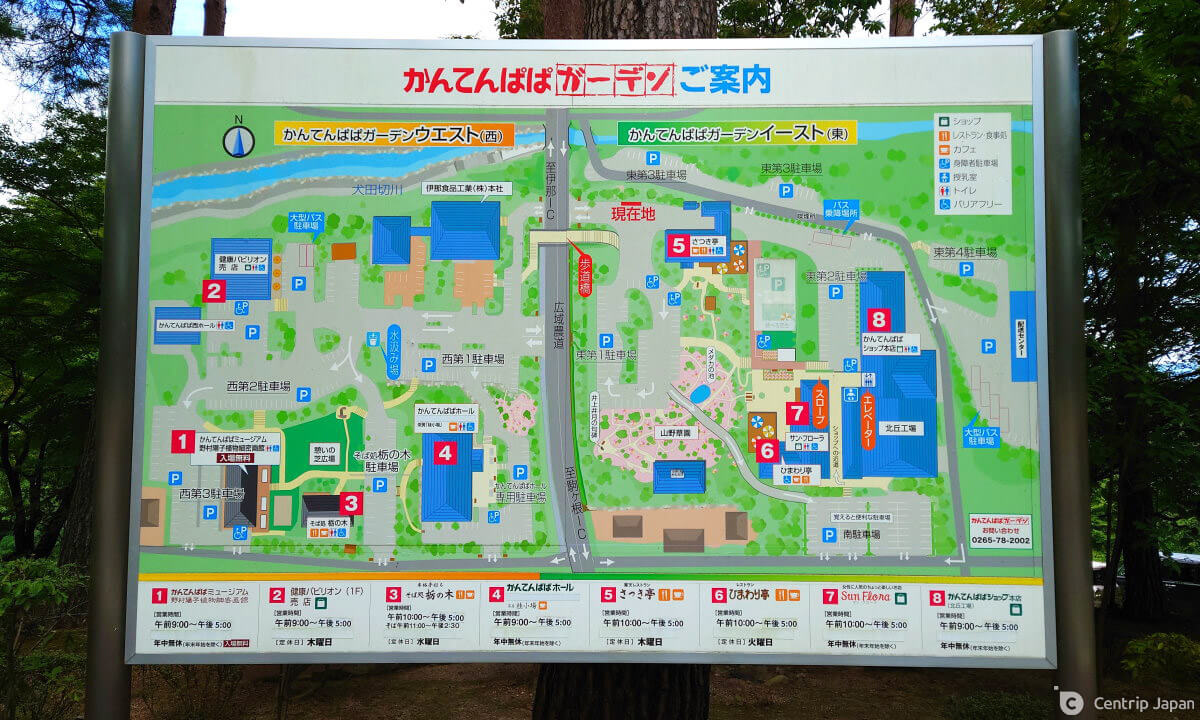 A map of the facility
The facility consists of a Kanten Papa Shop, where you can purchase kanten in all its possible forms (noodles, jellies, beverages, supplements…), cafes and restaurants where you can eat kanten food, a museum, all surrounded by a beautiful botanical garden with plenty of benches where you can observe the flowers all year round and relax with friends and family.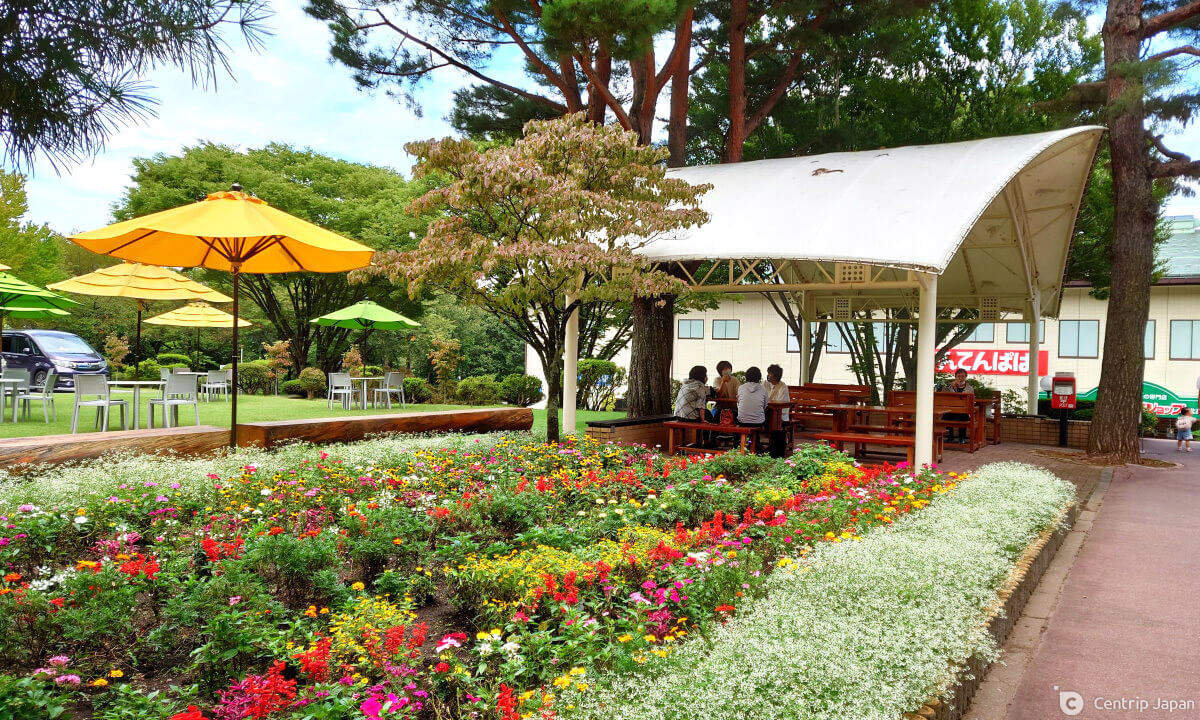 The garden
The garden is incredibly picturesque, and you will be able to appreciate the beautiful flowers regardless of the season, making this facility is enjoyable even for those who are not interested in kanten.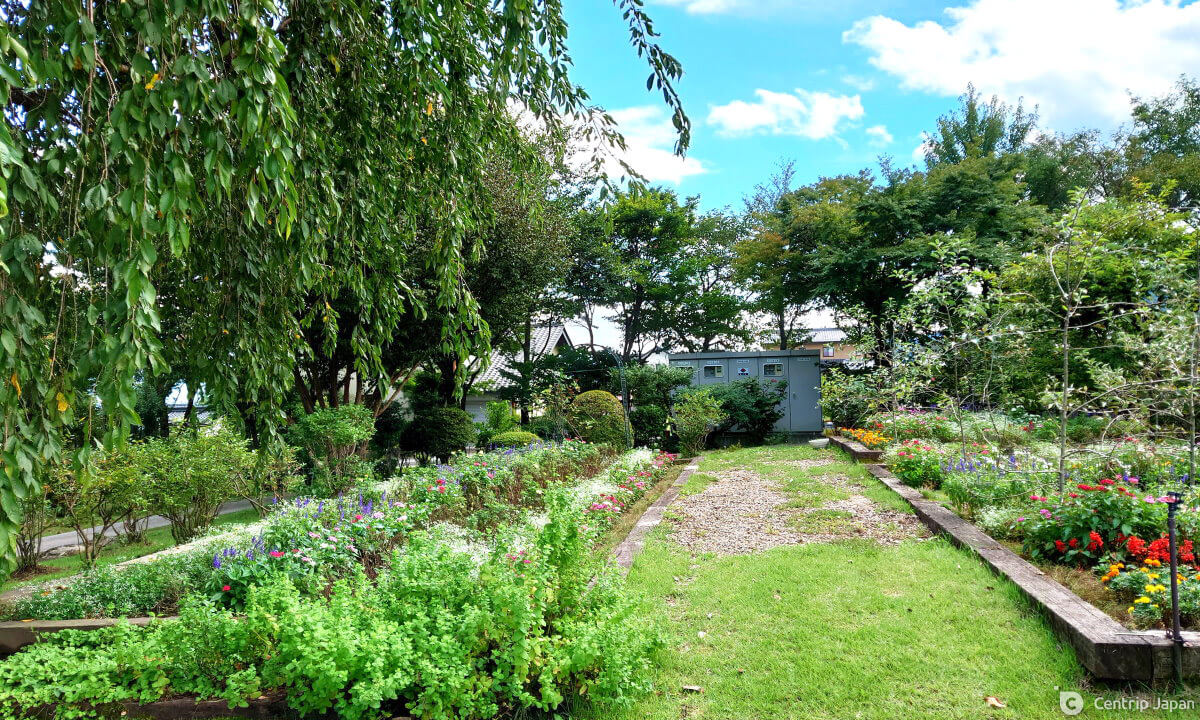 The garden
Kanten Papa Garden: Activities
Inside the facility, you will even find a little art museum that is free to visit.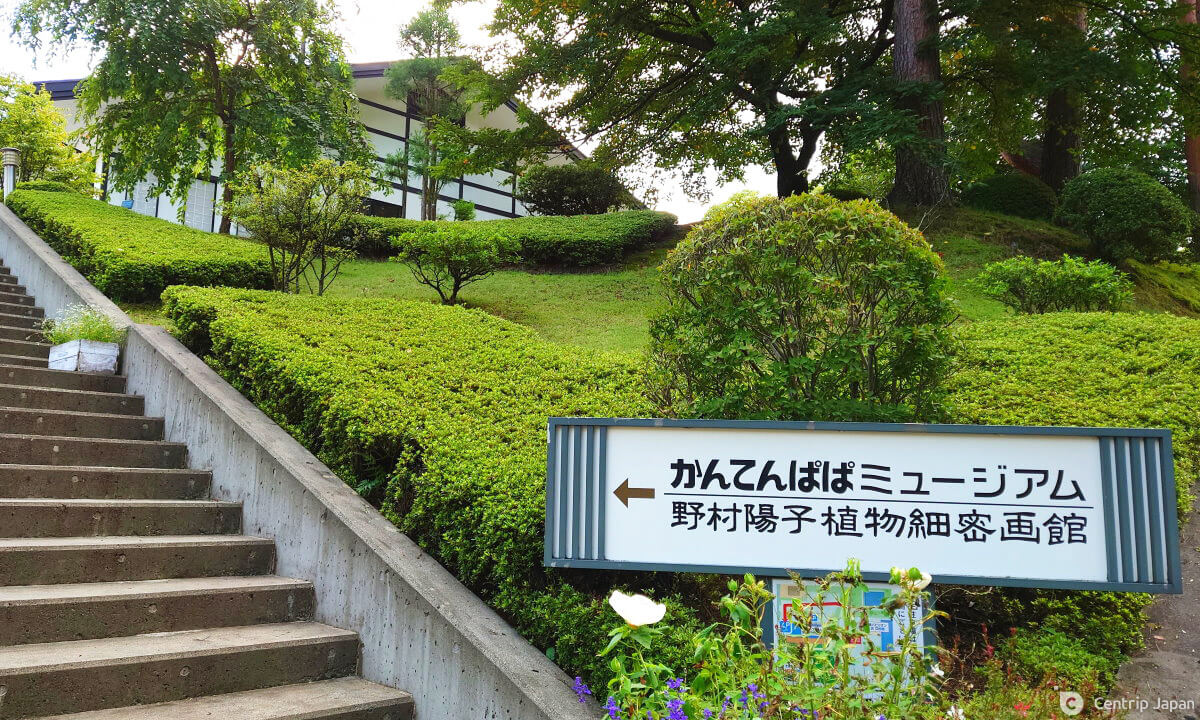 The art museum
It features the drawings of Nomura Yoko, an artist who passionately studies and draws vegetables and plants from a botanical point of view while providing accurate details and information about each plant. Unfortunately, you cannot take photographs inside the museum, but you can check her art online.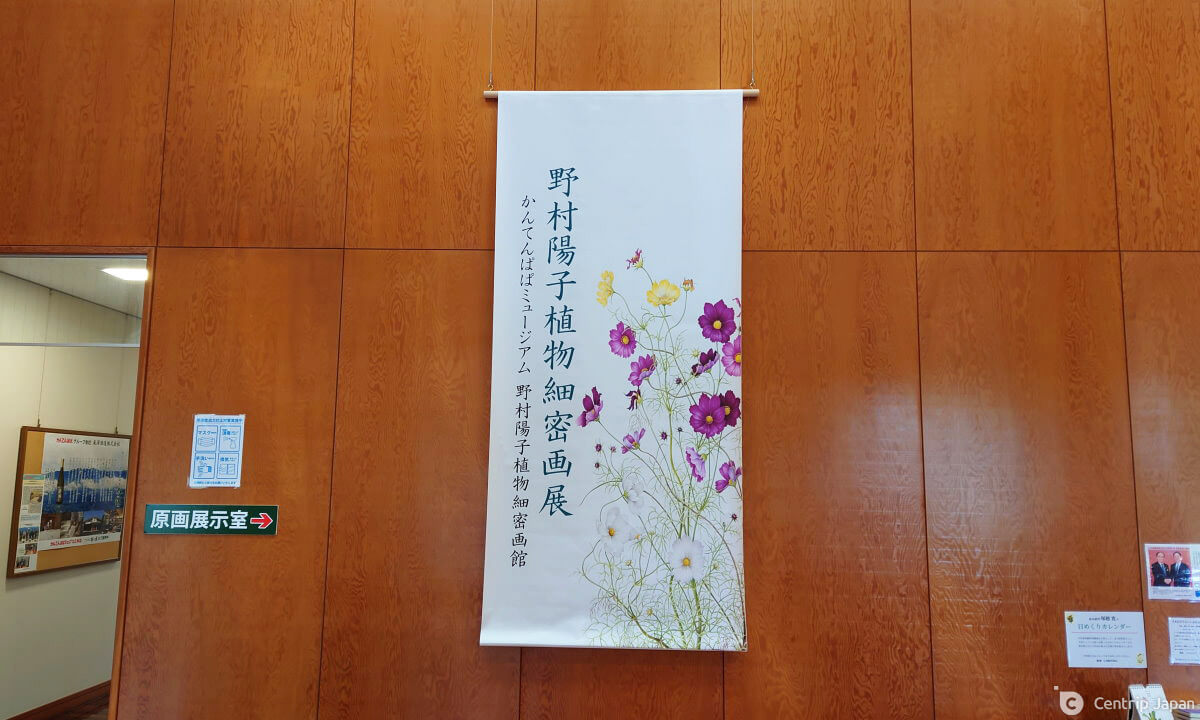 Nomura Yoko's poster
Another interesting feature of Kanten Papa Garden is the possibility to take a free health checkup, with the peculiarity that you will be the one operating the machines. You will be able to do so inside this building called "the Health Pavilion".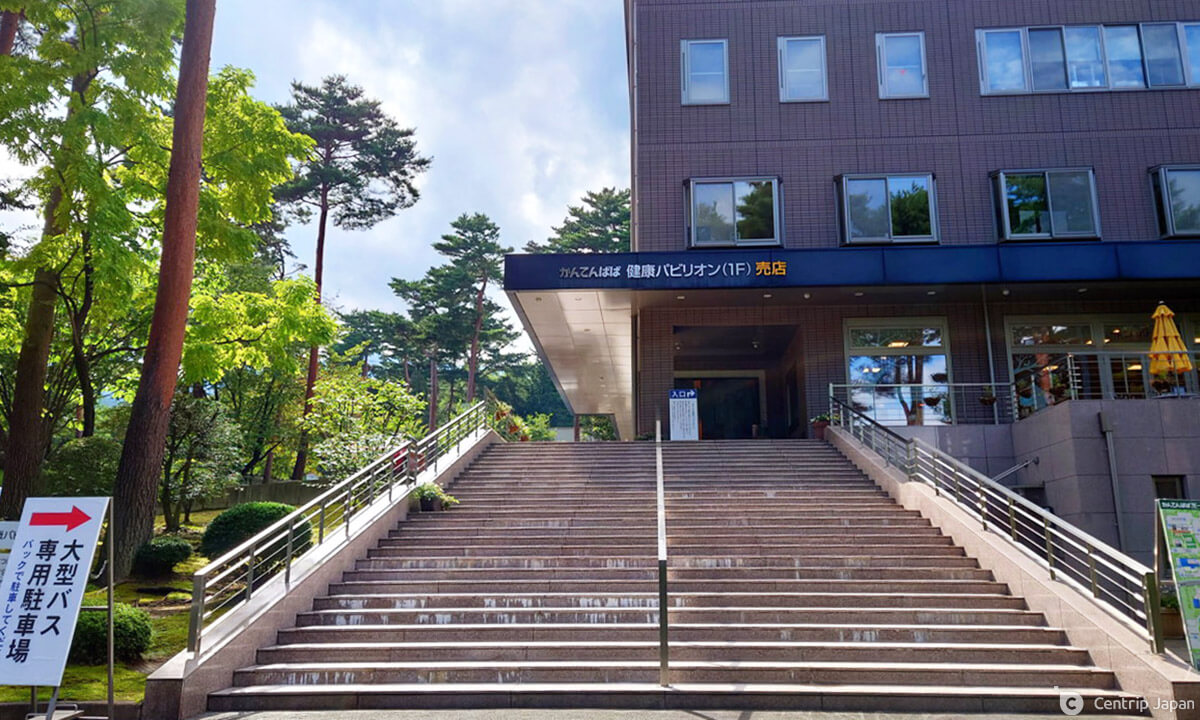 The health pavillion
And this is what it looks like on the inside.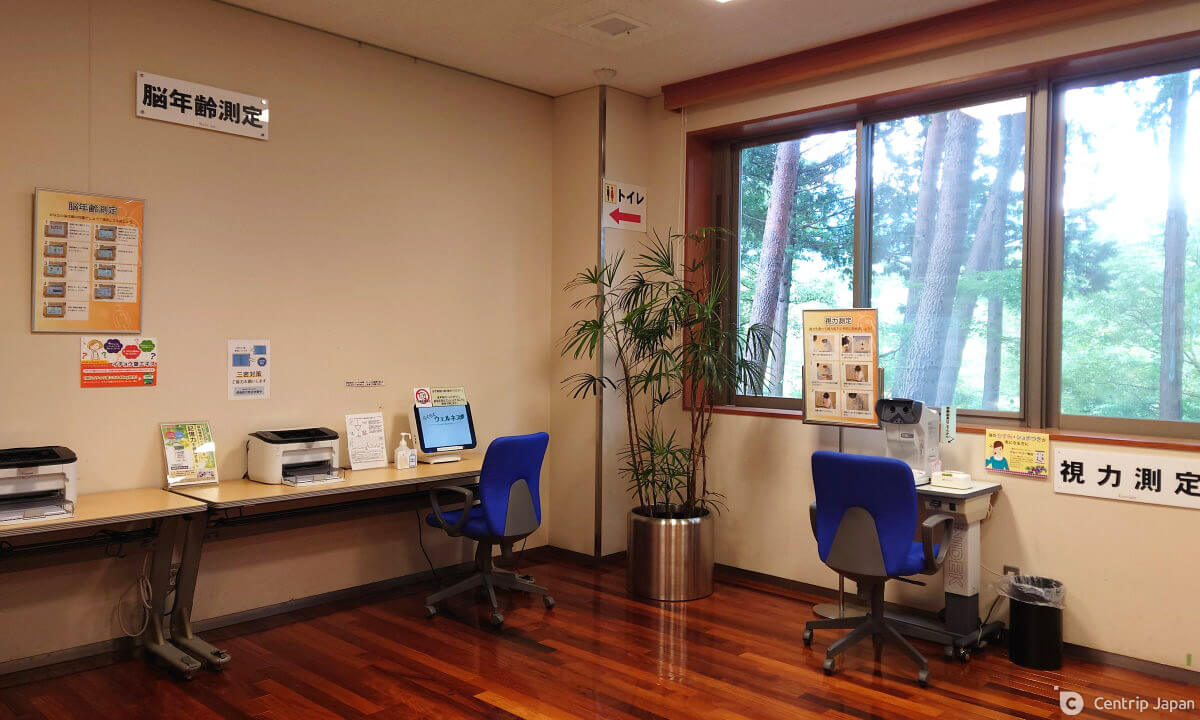 The machine that checks your brain age and the machine that checks your eyesight
You can check your blood pressure, get feedback on your skin health, your eyesight, and even see how your brain's speed and flexibility compare to your actual age! You can find more mainstream forms of entertainment as well.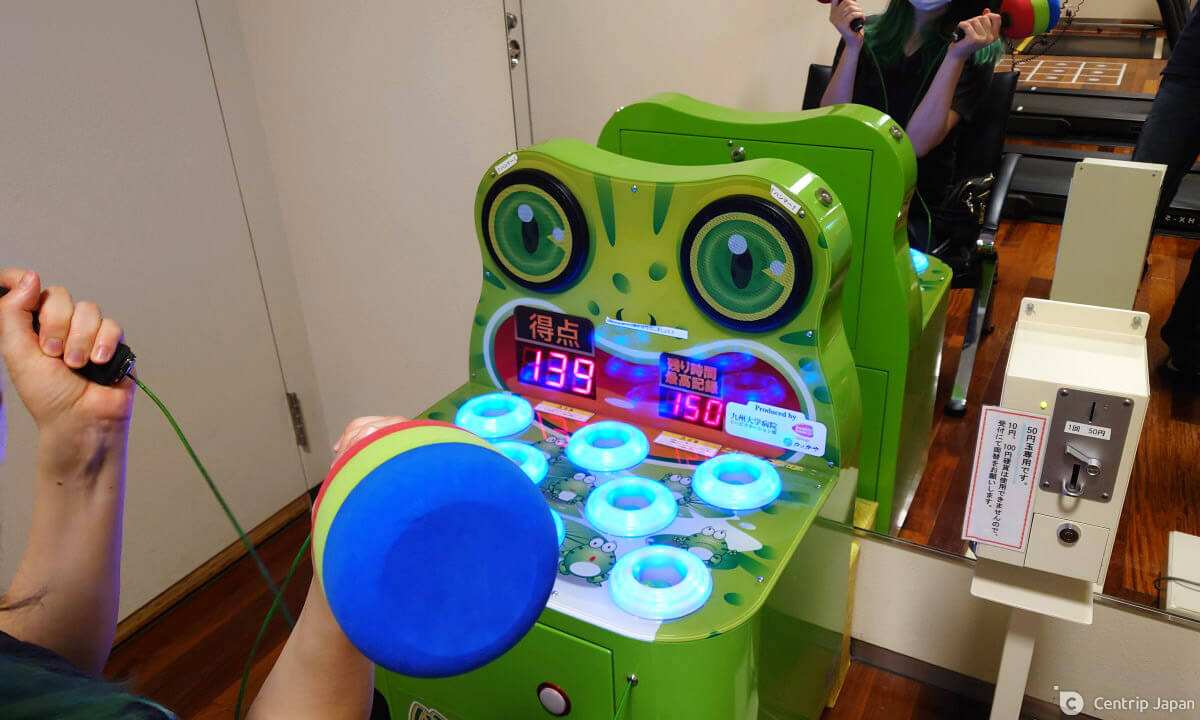 You have to pay 50 yen to use this one, though.
Making kanten requires good water and stay assured you will be able to find that here in Ina.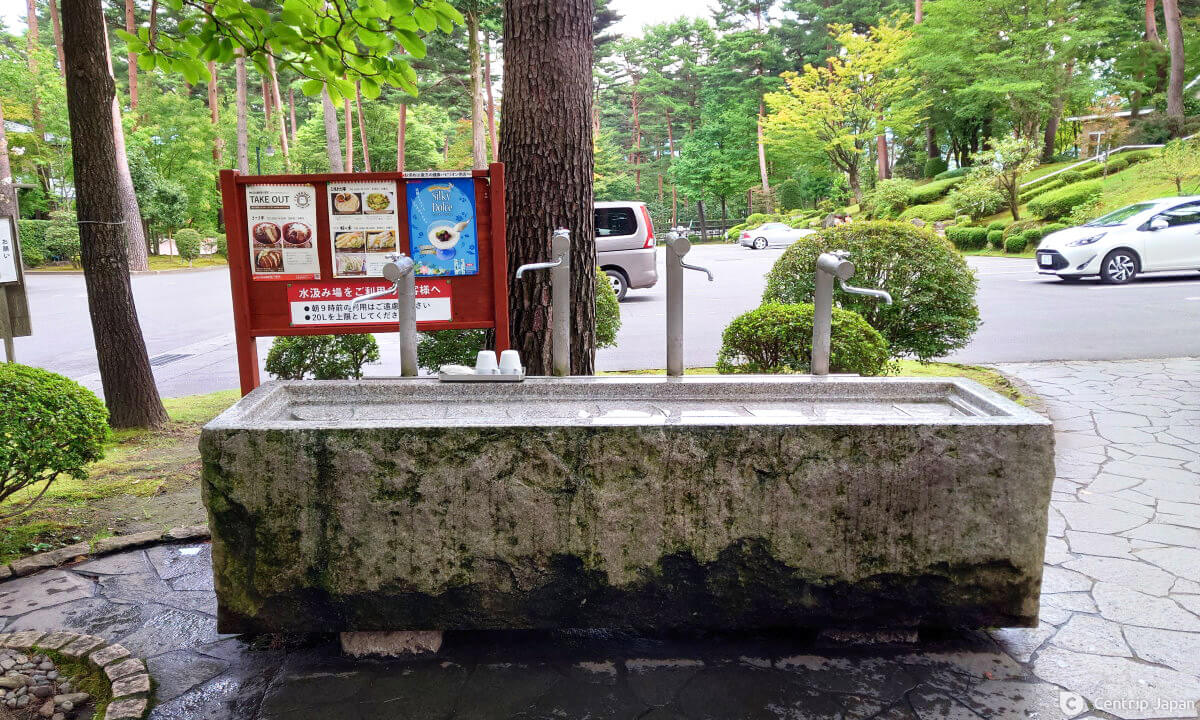 The water point. You can fill your bottles.
This is the facility's water point. People come by car and fill their empty water bottles, or enjoy a sip of delicious mountain water while they are here.
Lunch Time
The facility features kanten-themed restaurants and cafes for a healthy break. Kanten is the big specialty, so most dishes on the menu have kanten as the main ingredient. You find kanten noodles, kanten jellies, and kanten desserts. This is an example: cold kanten noodles with vegetables.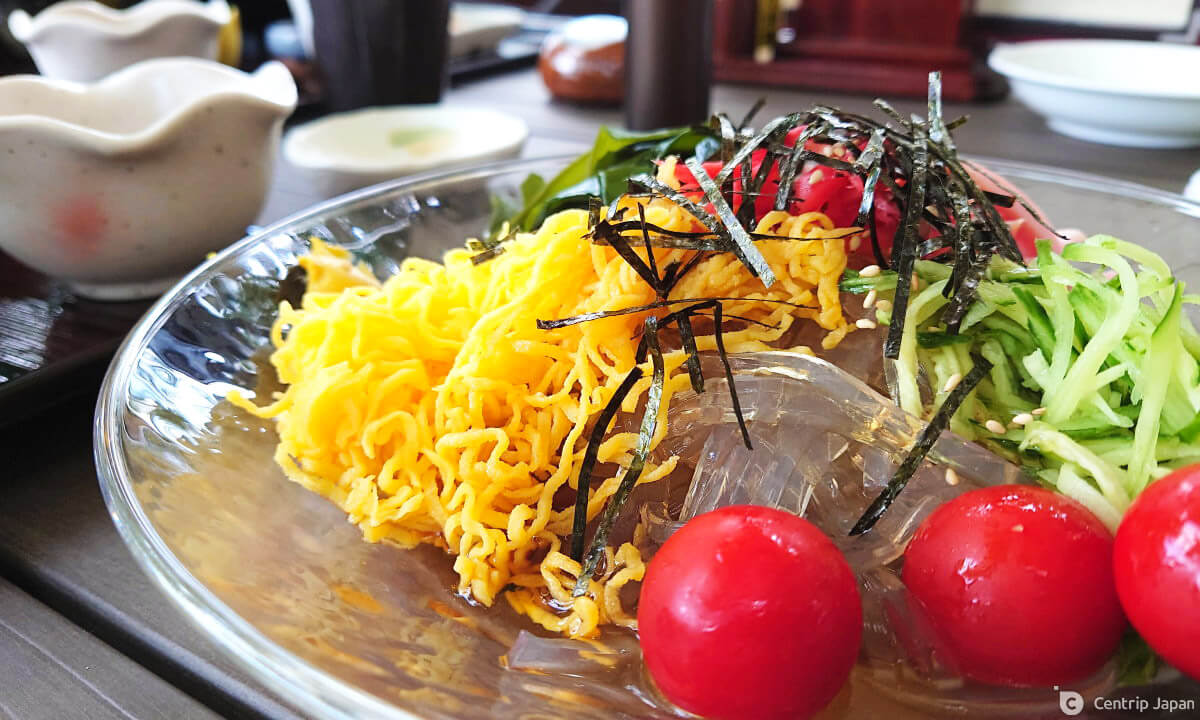 Cold kanten noodles
Another option is this local mountain salmon (Shinshu Salmon) and tuna rice bowl. It comes with miso and kanten soup and local pickles.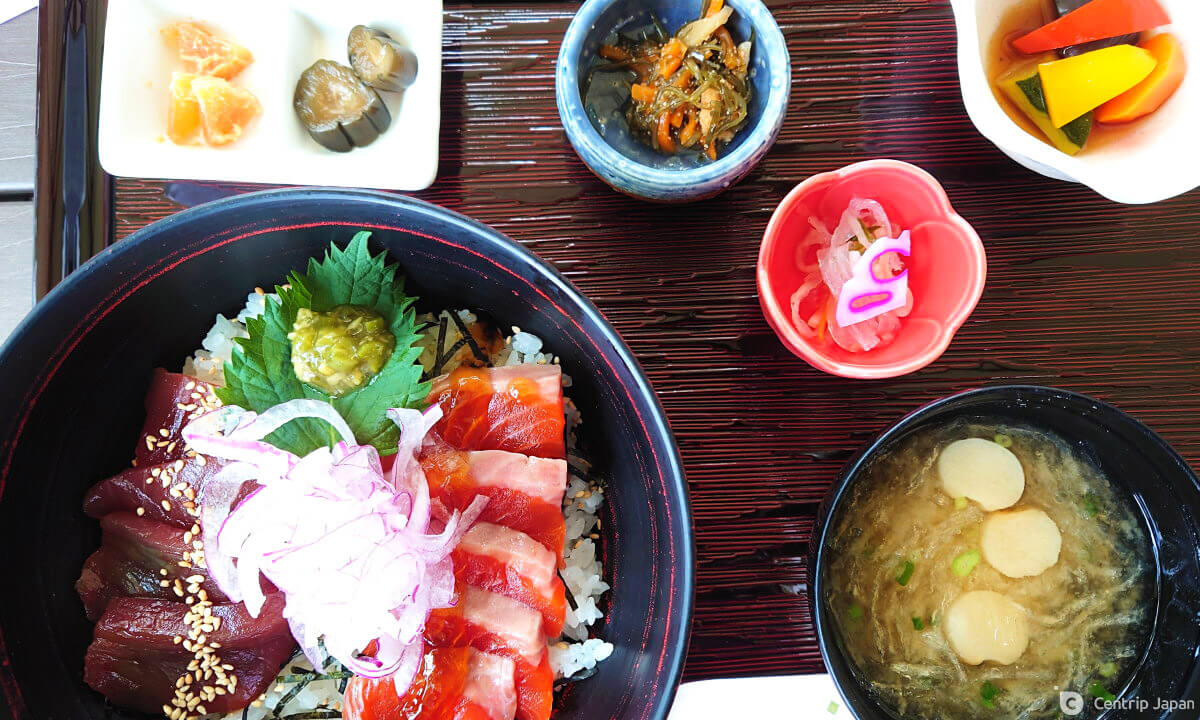 Shinshu Salmon
Jinmyo-ji Temple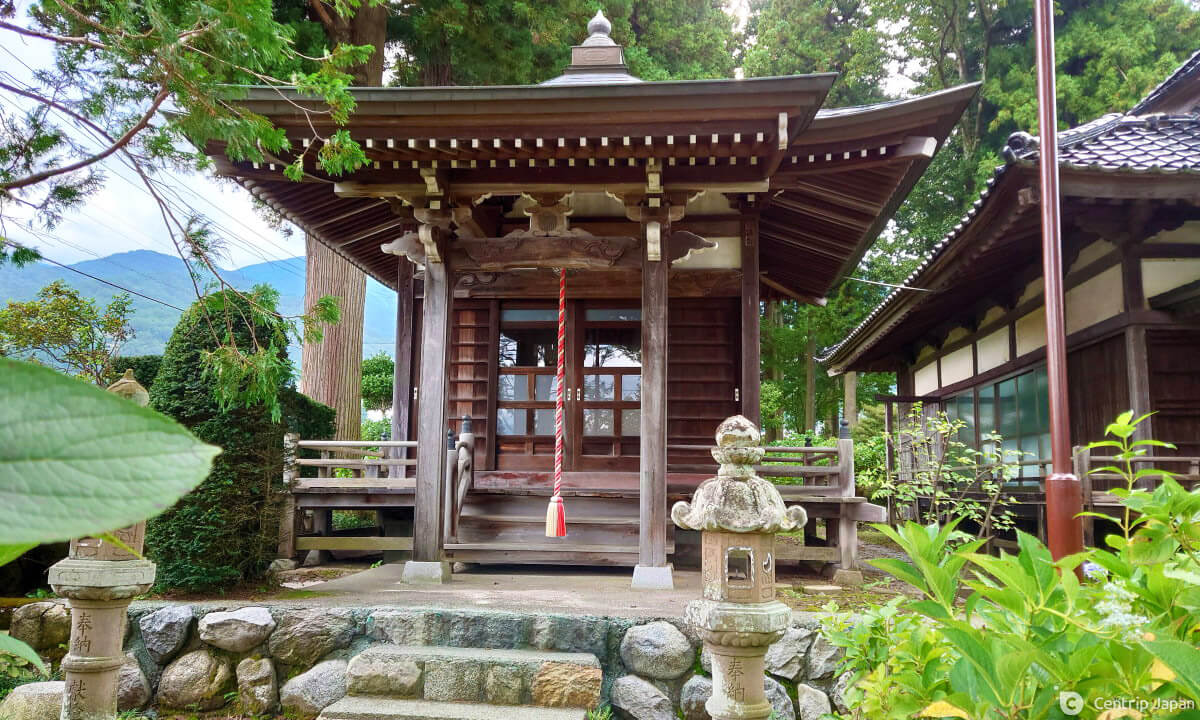 Jinmyo-ji
Affiliated with the Tendai sect of Buddhism, this temple was originally built in 1958, and moved to its current location in 1984. The atmosphere is peaceful but exciting at the same time. It features a beautiful garden with hydrangeas, bamboo, and other beautiful plants that you will be able to appreciate to the fullest in spring. It features beautiful rock statues, bells and pagodas as well. The path through the garden is lined by 33 Kannon (the merciful bodhisattva) statues.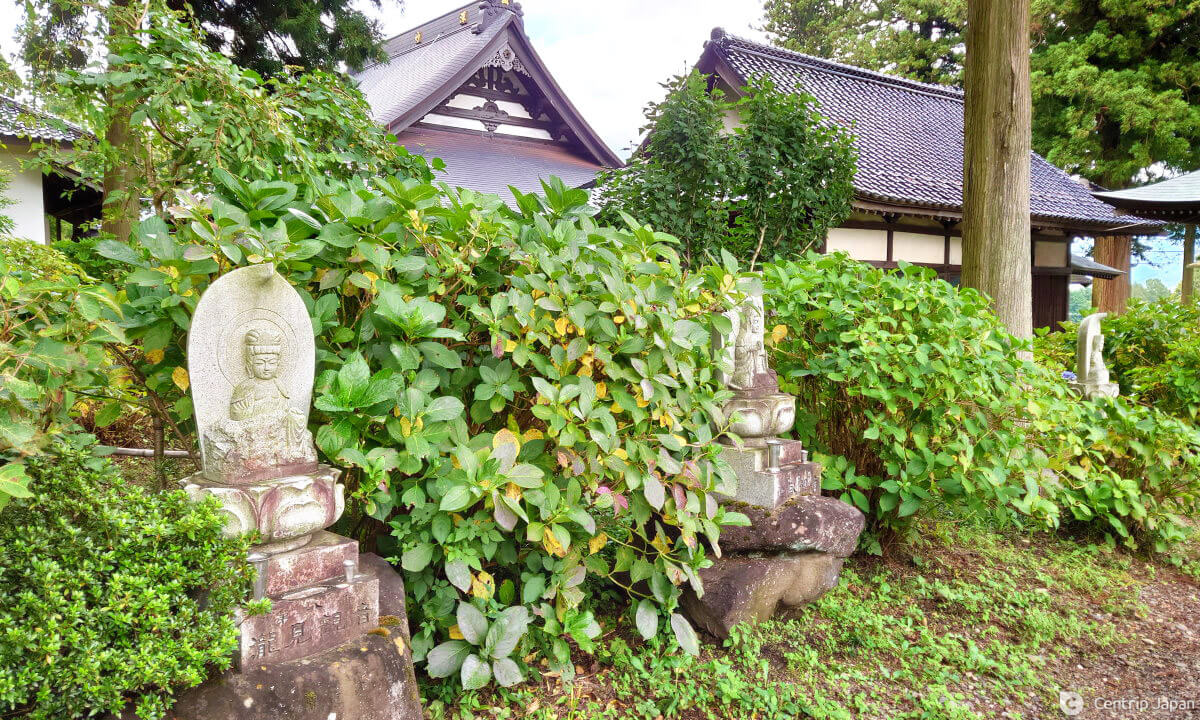 Kannon statues
Every statue is slightly different from the previous one.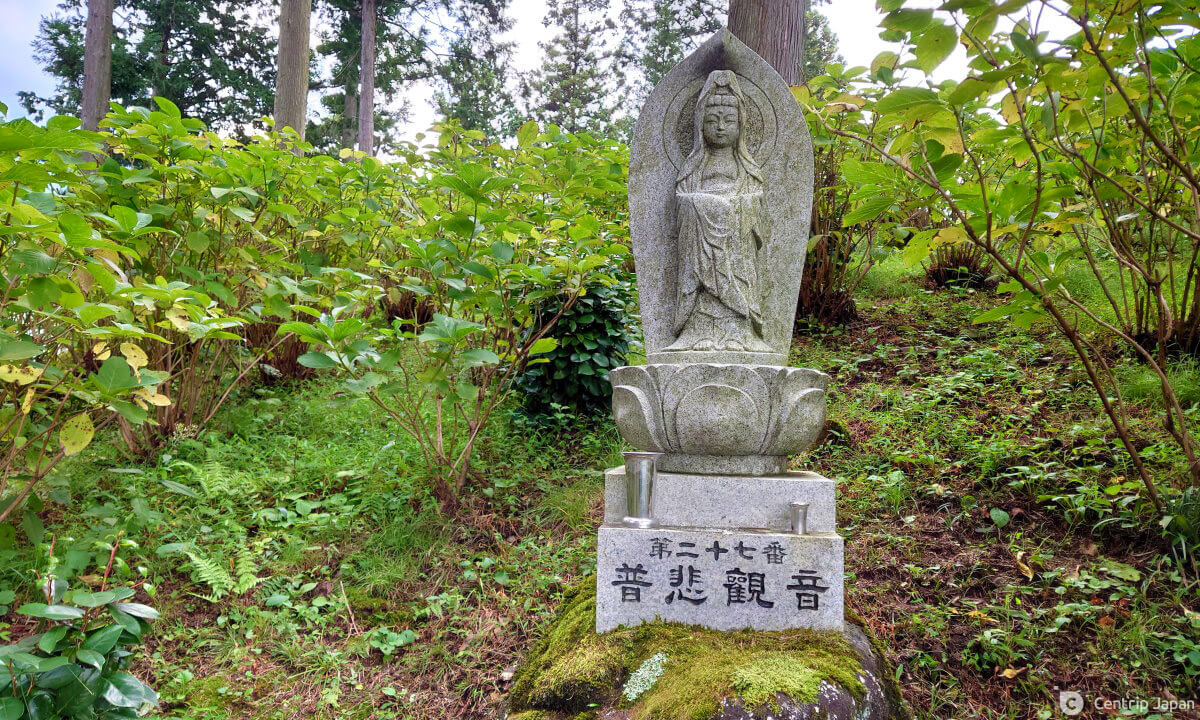 Kannon statue 27
They will lead you through the hydrangea and bamboo garden…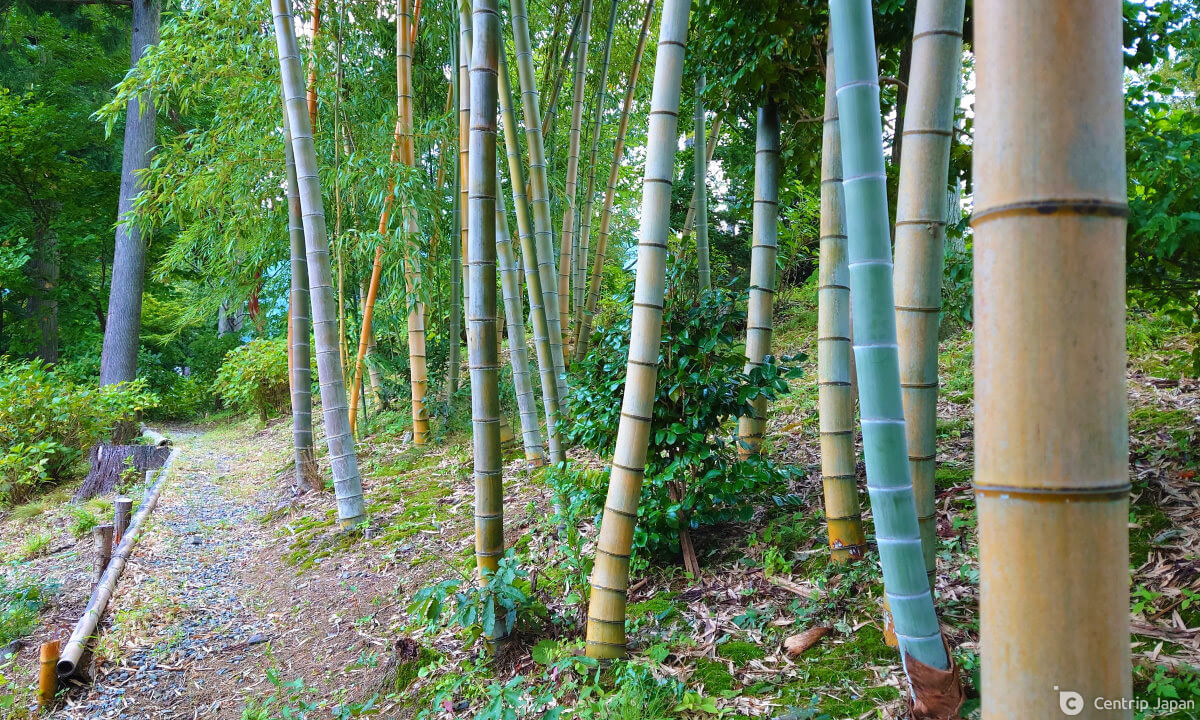 Bamboo garden
to this statue of Enma Daio, the ruler of Hell.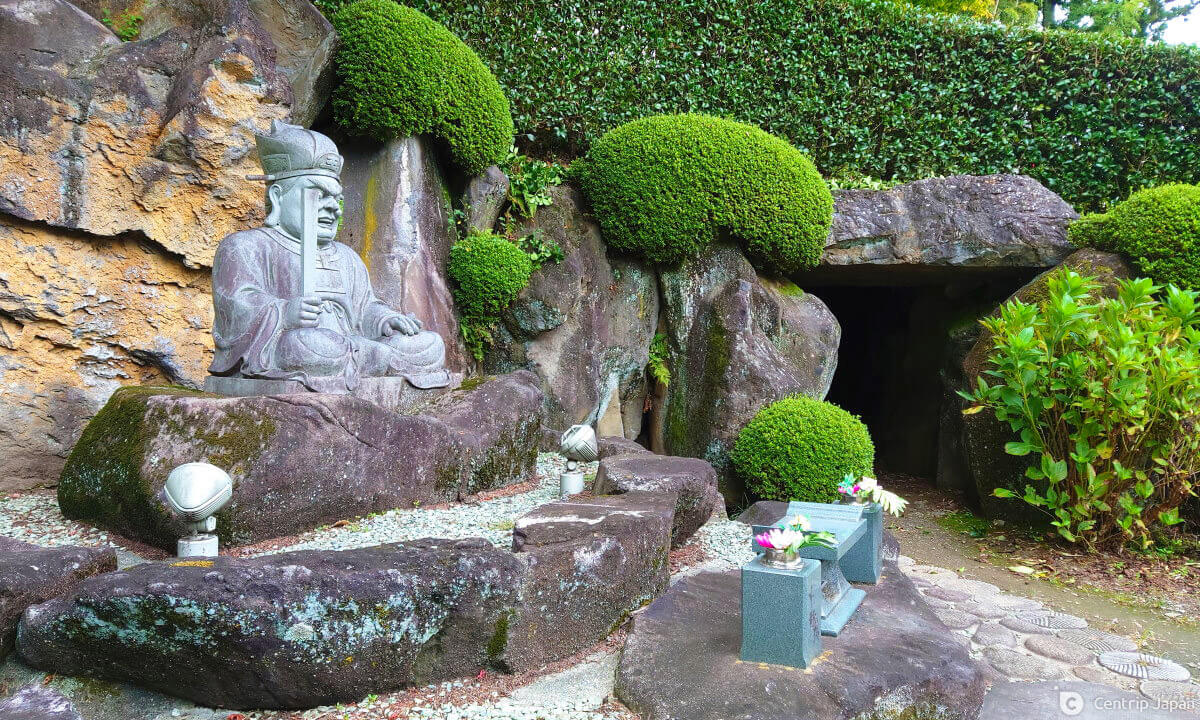 Enma Daio, the ruler of Hell
One more fun thing to try is to make the temple frog croak!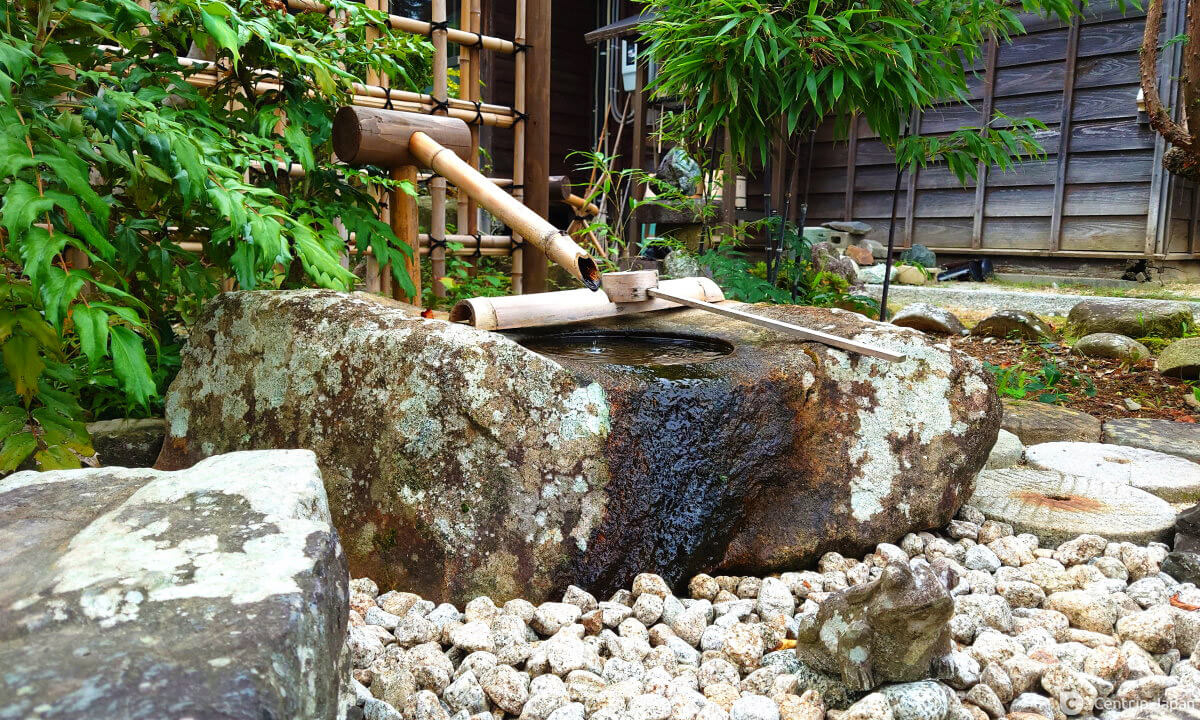 The temple frog
If you approach this little fountain, you will notice a little frog made of rock. If you pour water over the frog, it will make a sound that resembles that of frogs croaking.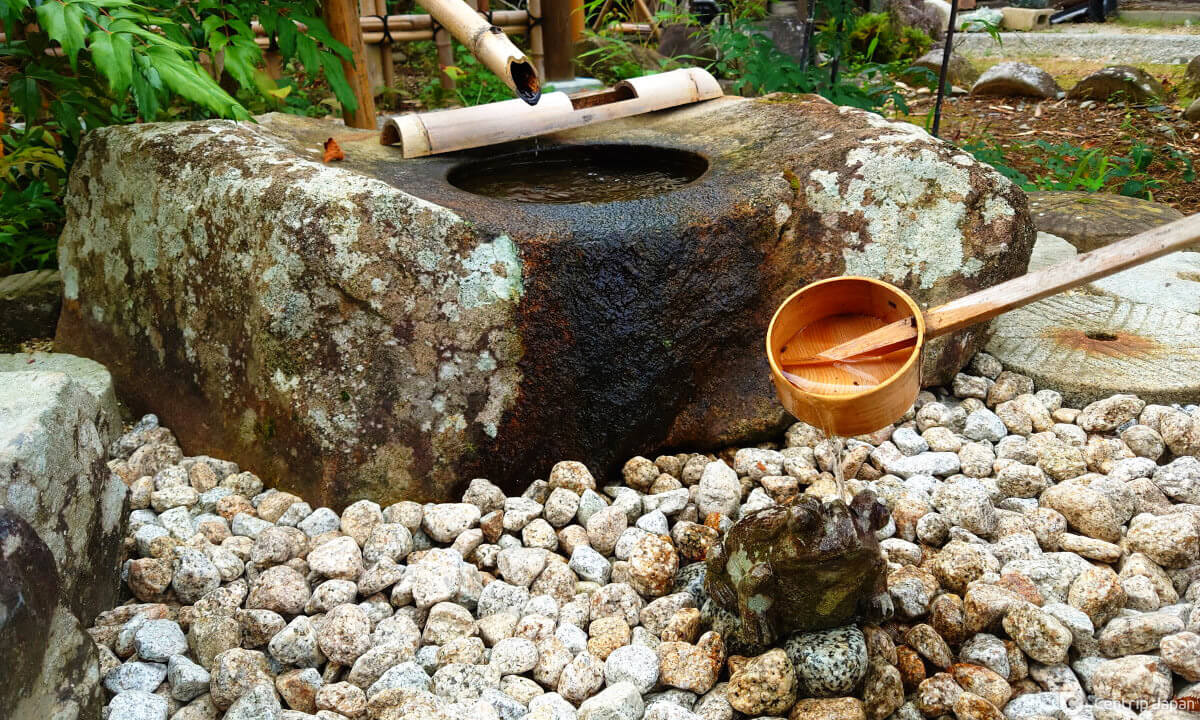 It croaks
This temple is within walking distance from the garden facility, requires no entrance fee, and is astounding.
Shirasawa no Kuri
At the end of the itinerary, why not you pay a visit to this beautiful secular Chestnut tree in the temple's proximities? It is called Shirasawa no Kuri (Shirasawa's Chestnut Tree) It is a secular tree, and in 1962 it was formally recognized as a Natural Treasure of Nagano Prefecture. The trunk has a diameter of 6.1 meters, whereas the tree is 11 meters tall.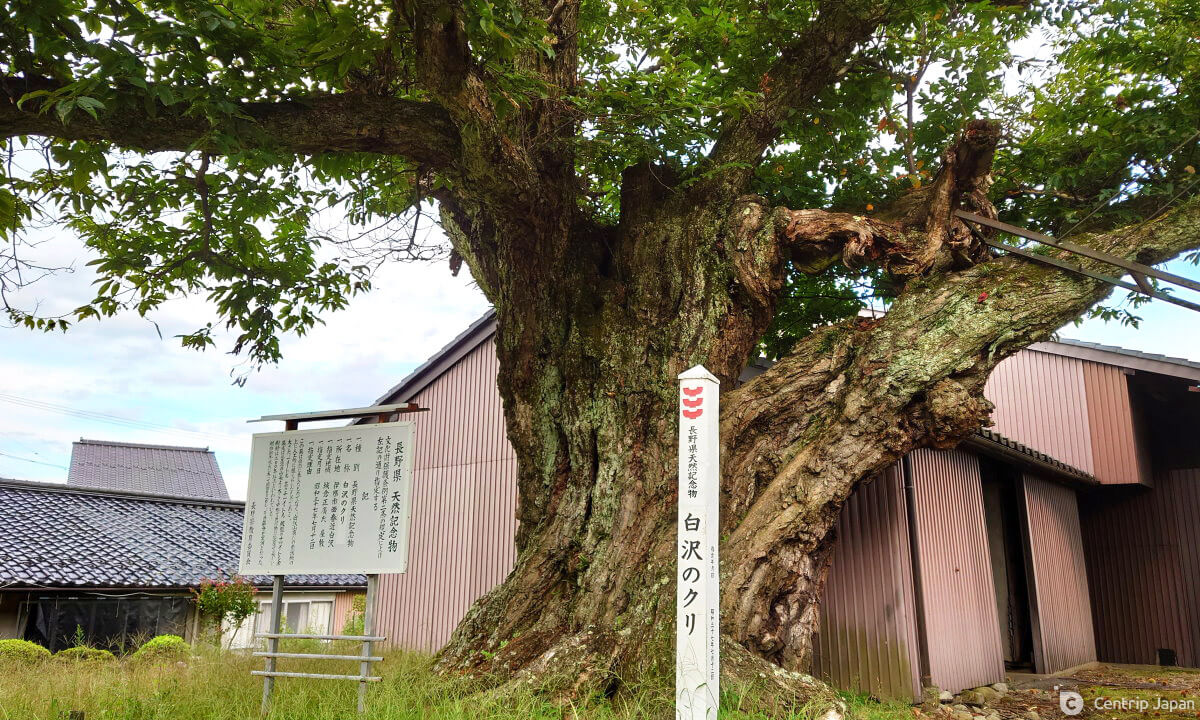 Secular chestunut tree
This tree has been here for more than 300 years!
Wrap-up
Whether in a big facility or just walking around, the city of Ina has a lot of beauty to offer. Come to explore the city and have fun!
Click here to get the latest information on Central Japan.Centrip Japan - Nagoya and Chubu Information