| Centrip Editorial Board
Central Japan has many tourist attractions where visitors can feel the region's history and culture. Visitors who come in winter will see spectacular snowy landscapes and experience traditional culture in the snow. Here are some recommended snow sightseeing spots in Central Japan.
Matsumoto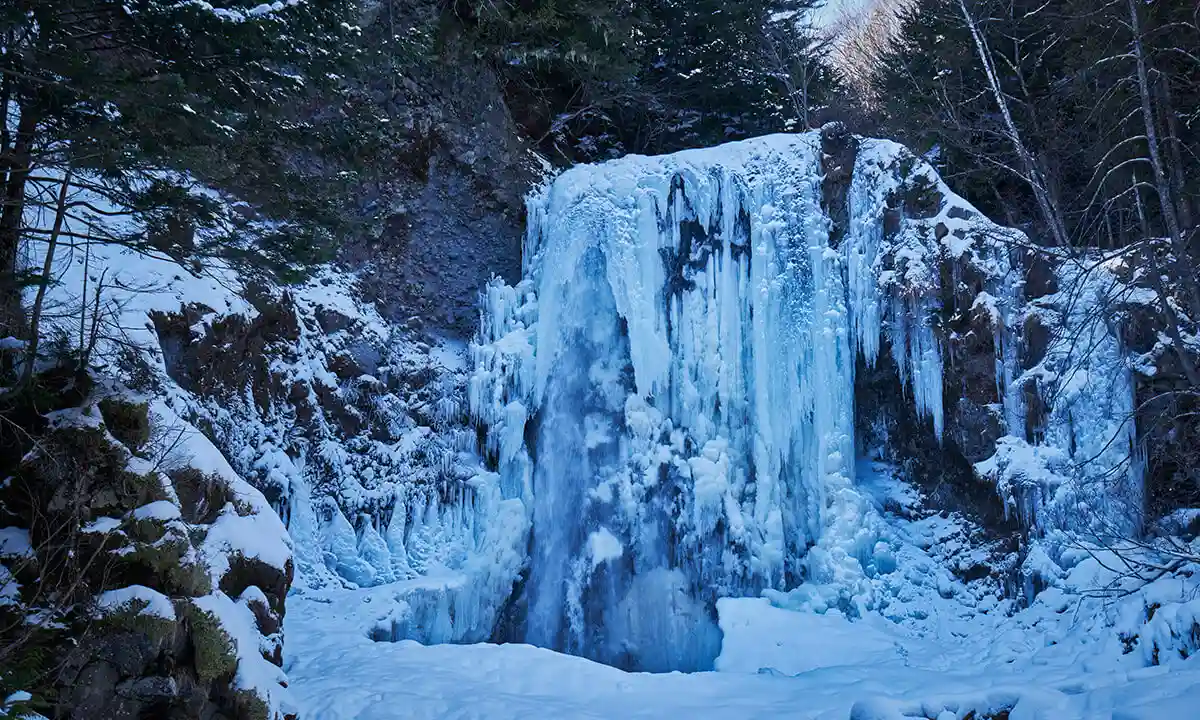 In this city is the renowned national treasure Matsumoto Castle, and during the winter, visitors get to see the castle covered with snow. Go to Norikura Kogen, wear snowshoes and walk the drifts to the icefall of Zengoro Falls. Or enjoy a hot spring bath while admiring the snow at Asama Onsen.
Suwa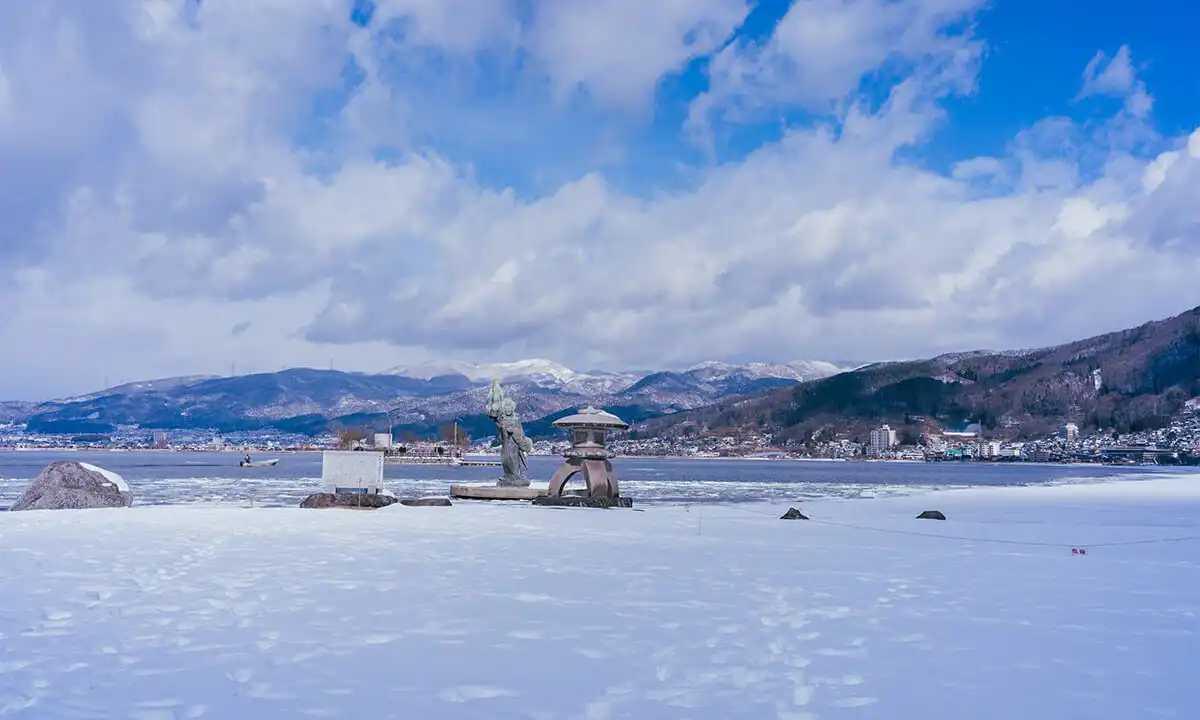 During the winter, go to the center of Nagano and experience ice fishing for wakasagi (smelt) on Lake Suwa. This winter-only activity attracts many visitors every weekend. Near the lake are several sake breweries with tours available. Tour participants receive a special glass and a stylish kinchaku bag.
Chino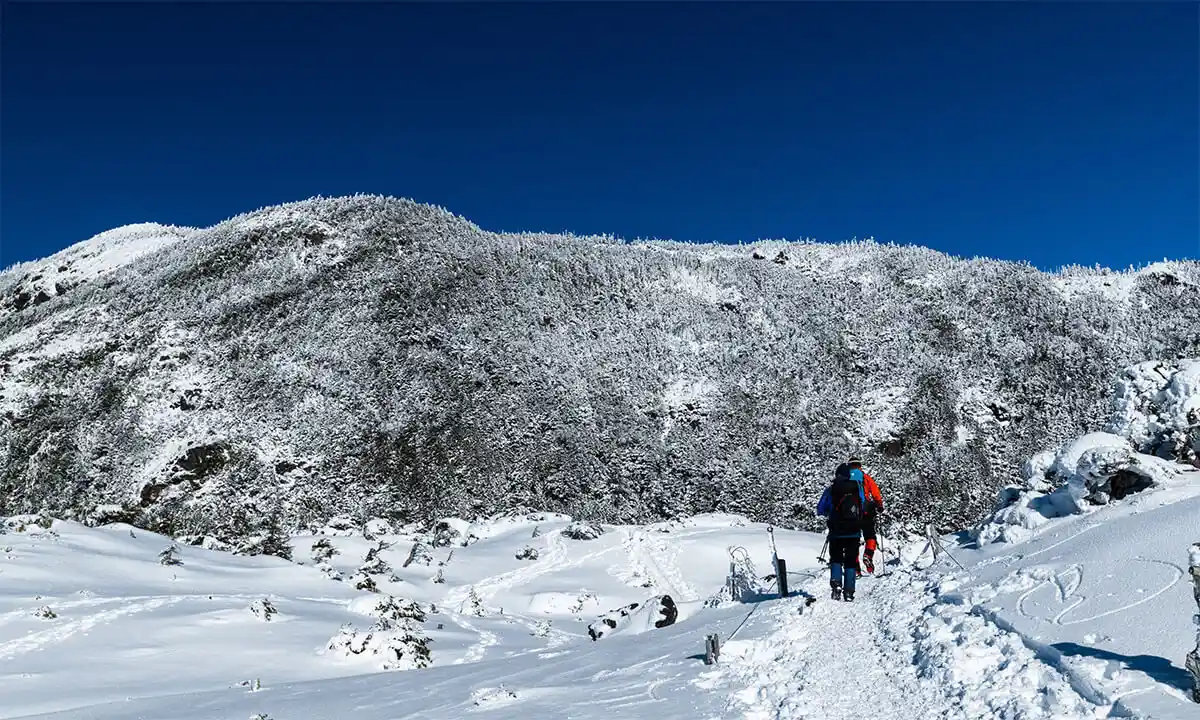 Enjoy a resort that offers a wide variety of snowy mountain fun. Try snowshoeing on Kita-Yatsugatake, or take in panoramic views of Mt. Yatsugatake and the snowy landscape at the Kurumayama Sky Terrace observation deck. After a day of fun in the snow, there is nothing better than relaxing in the historic Tateshina Onsen.
Komagane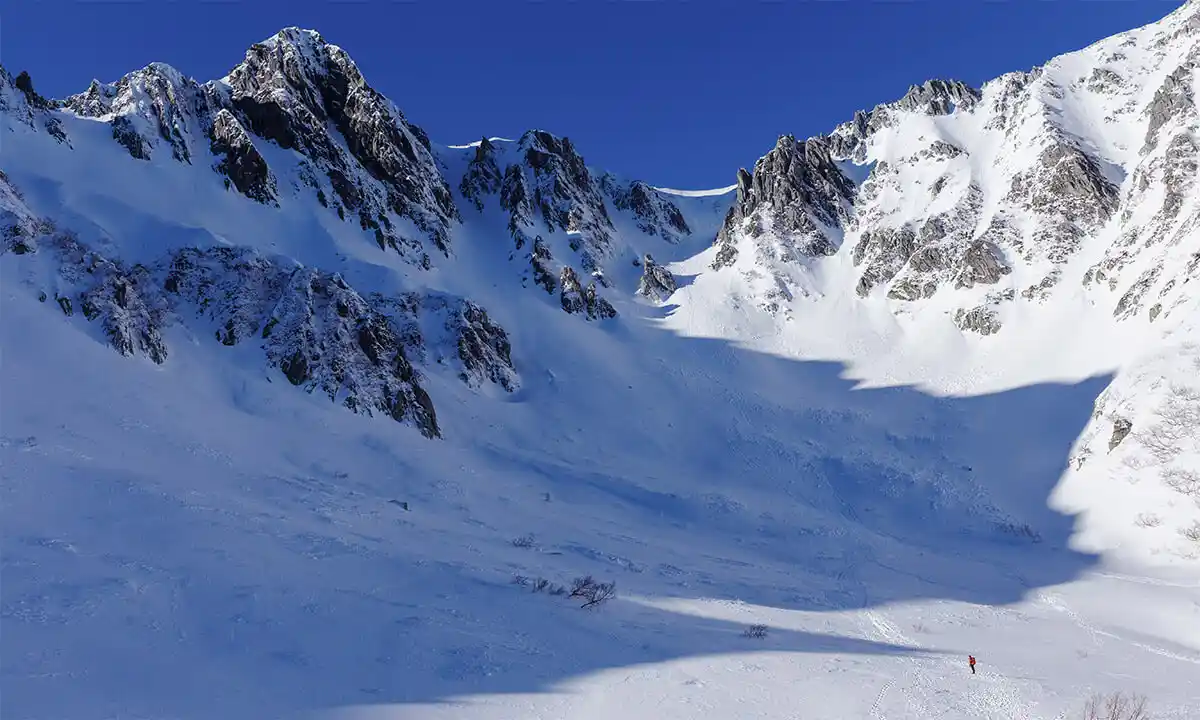 Ride the Komagatake Ropeway to Senjojiki Cirque, 2,612m above sea level. At the top, enjoy views of spectacular scenery and mountains covered in ice and snow as far as Mt. Fuji. After enjoying the alpine views, take a dip in the Hayataro Onsen at the foot of the mountain.
Kanazawa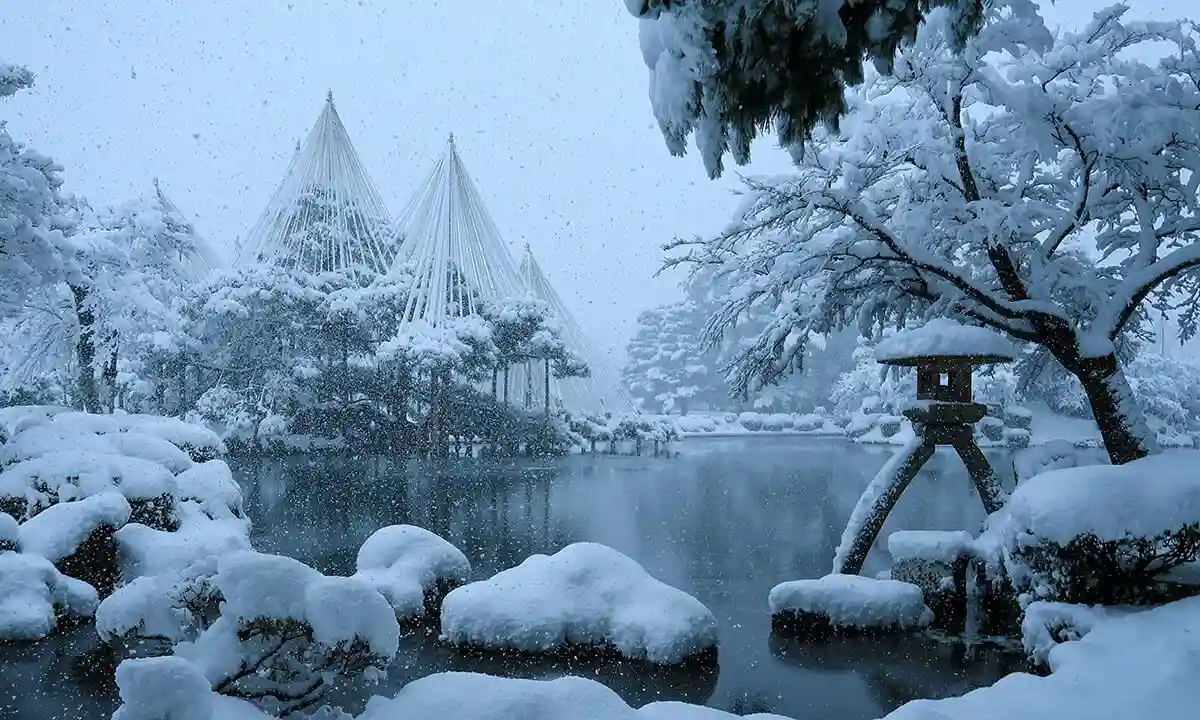 In the historical city of Kanazawa is Kenrokuen Garden, one of Japan's top three gardens. Each season offers unique scenery. In winter, ropes suspend the tree branches protecting them from breaking under the weight of snow. A stroll along the snow-covered streets of Higashi Chaya District and eating fresh winter crabs at the Omicho Market are winter favorites.
Takayama
The historic old town is draped in a blanket of snow in winter, enhancing the town's beauty. The observation platform at the top of the Shinhotaka Ropeway, 2,156m in elevation, offers stunning views of the majestic snow-covered Northern Alps. Also, at Shin-Hirayu Onsen, fantastical ice pillars illuminated by lights await at Shinsui Park.
Gujo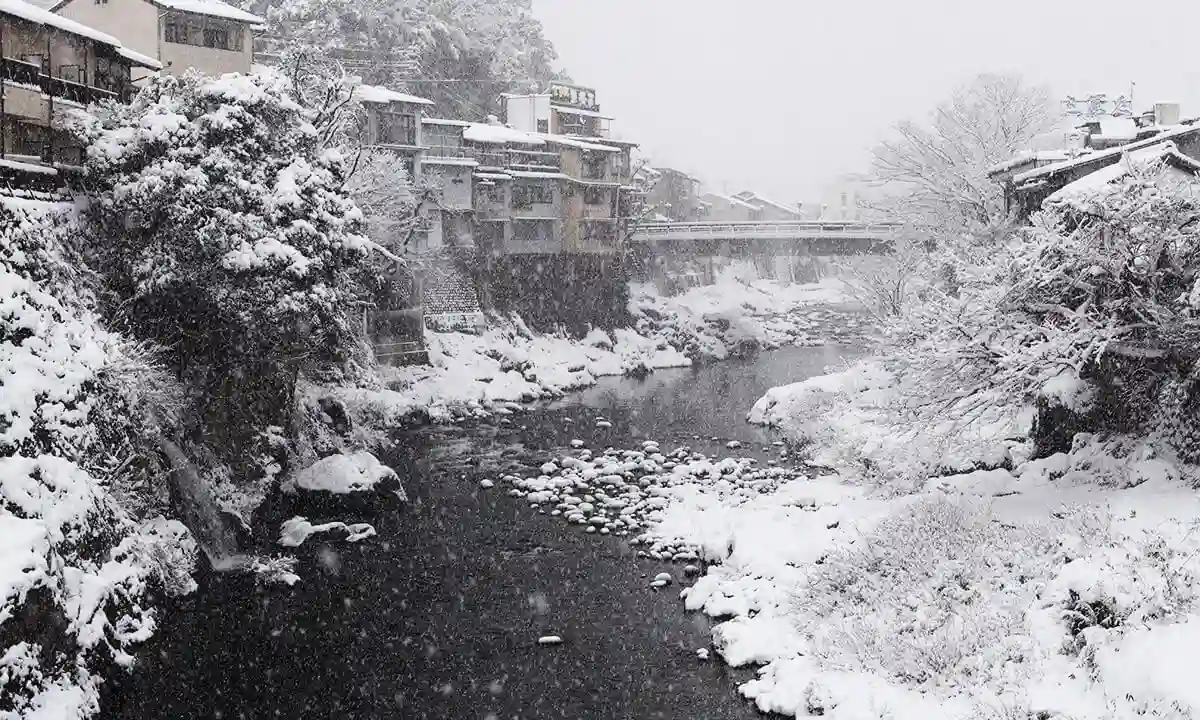 Gujo Hachiman Castle, called "the most beautiful mountain castle in Japan," becomes more impressive when the snow cover emphasizes the contrast between black and white. In addition, several ski resorts in Gujo are ideal for recreation in the snow, like Takasu Snow Park and Hirugano Kogen Ski Resort.
EXPERIENCE THE SNOW AND SIGHTS OF JAPAN
Click here to get the latest information on Central Japan.Centrip Japan - Nagoya and Chubu Information