| Jessica Piora & Yuichi Kobayashi
Suwa Gokura: Nihonshu tasting in Kami Suwa
Happy hour in Shinshu? We've got you covered!
Today we will introduce a Nihonshu tasting itinerary in the city of Suwa, in Nagano Prefecture.
What is Nihonshu?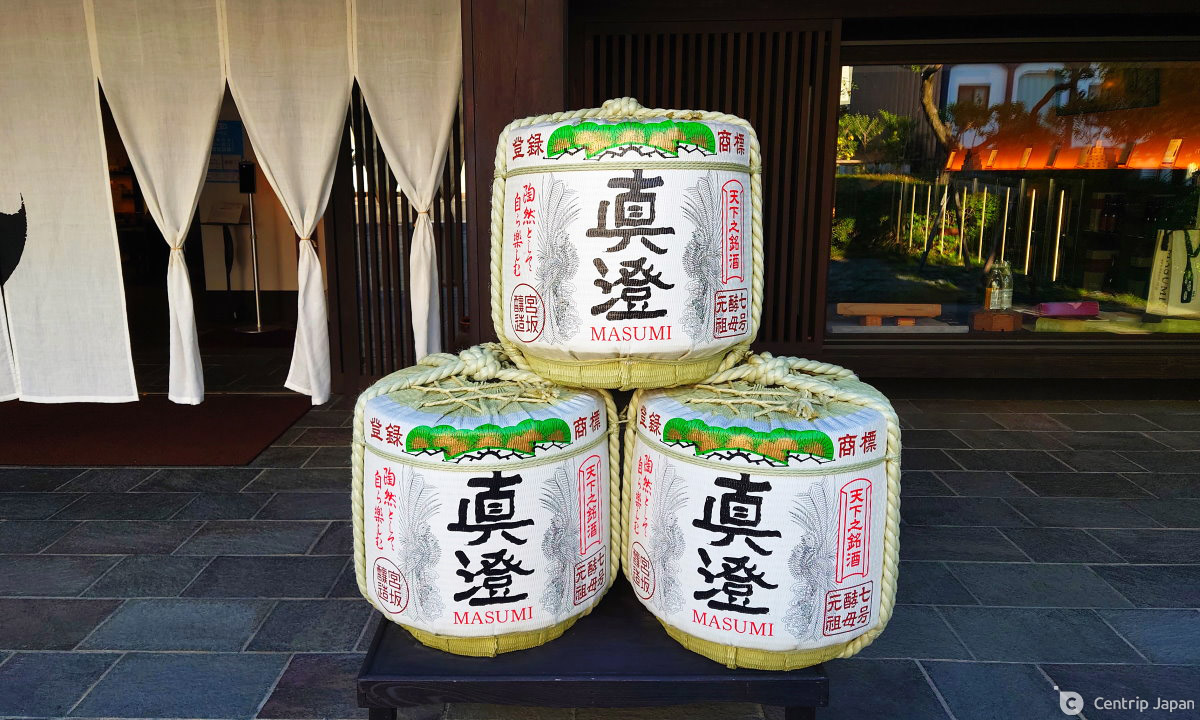 Masumi nihonshu barrels
Nihonshu, often called "sake" abroad, means "Japanese liquor".
It is an alcoholic beverage made from the fermentation of water, rice, and koji (mold microbes). Once filtered, the beverage results in a transparent liquor of relatively high alcoholic gradation (16% on average).
Nihonshu can be sweet or dry in taste, you can enjoy your nihonshu cold, or you can warm it up in winter. If you are in Japan, you can find it everywhere, from the closest convenience store to the izakaya downtown.
With that said, there are varieties of nihonshu, produced by small breweries, that are only available locally. That is why we recommend that all nihonshu enthusiasts pay a visit to Suwa Gokura, the five breweries of Suwa.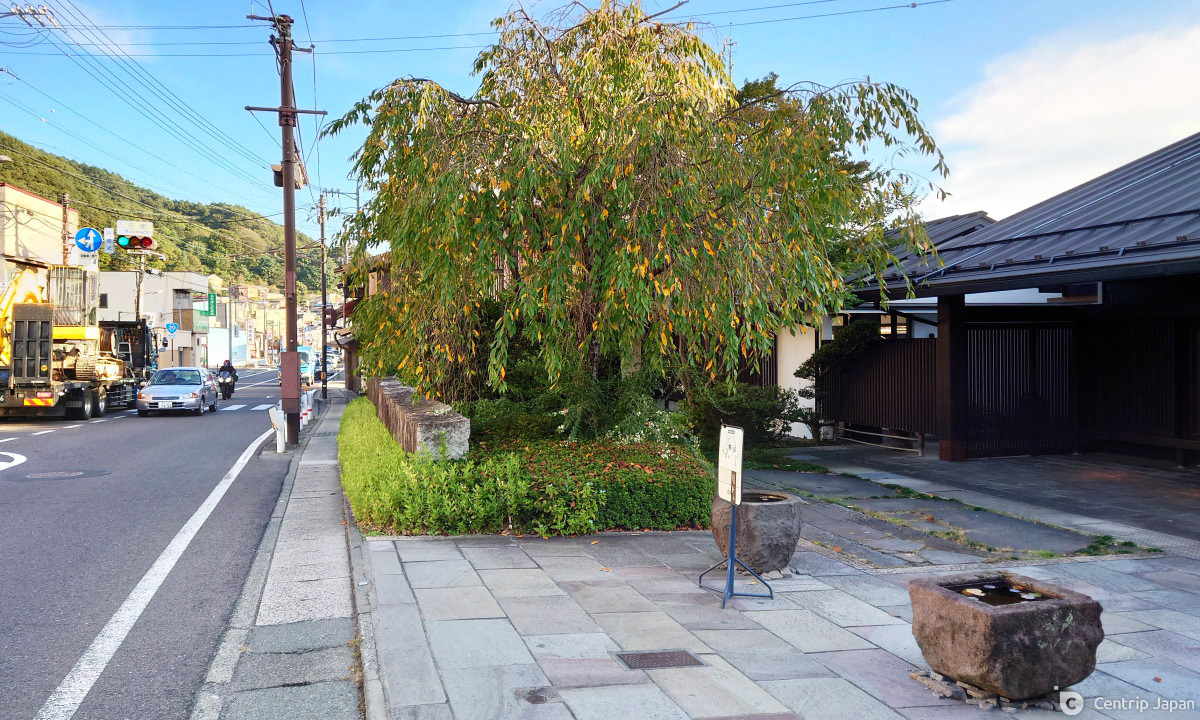 Right outside Masumi
What makes these breweries so special? Well, the Shinshu region, with its cold climate and delicious rice and mountain water, offers an ideal location to produce this liquor.
The five distilleries offer a special tasting course to visitors.
If you purchase a sake-meguri pass, you can enjoy nihonshu-tasting in all five breweries for a reasonable price.
Sake Meguri Pass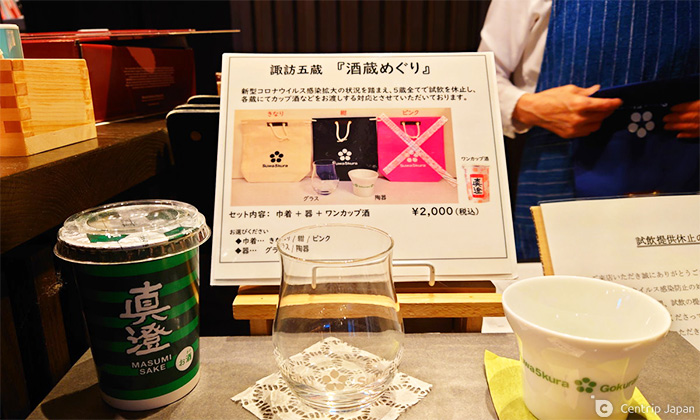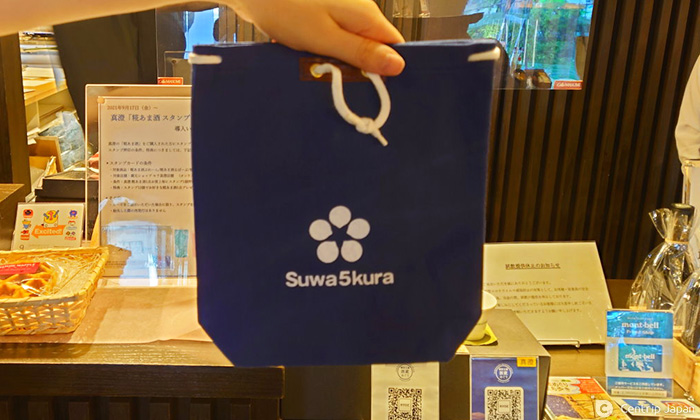 You can purchase this pass at either of the 5 breweries.
The pass currently costs 2000 yen, and it would normally cover a total of 25 varieties of nihonshu in the five breweries.
At this specific time, because of current restrictions, the tasting has been suspended, so nowadays the pass comes with a stamp card, a little glass (which varies slightly depending on the brewery from which you purchase the pass), and a bag (you can choose the color!).
When visiting a brewery, you will receive a special edition little glass cup of nihonshu that you can take home with you, and a stamp on your stamp card!
Besides the tasting, you can purchase full-sized bottles of nihonshu, cups, and other nihonshu related items.
The first and the last brewery of the itinerary are at 350 meters of distance from each other, and you can walk from the closest to the furthest in less than 5 minutes.
We recommend that you avoid visiting on Wednesdays and Sundays, as the breweries generally close on those days.
Each of the breweries specializes in a different kind of nihonshu, and the stories and scopes of their activity are completely different, so we talked to the staff of the breweries to learn more about the unique types of nihonshu that they offer.
Masumi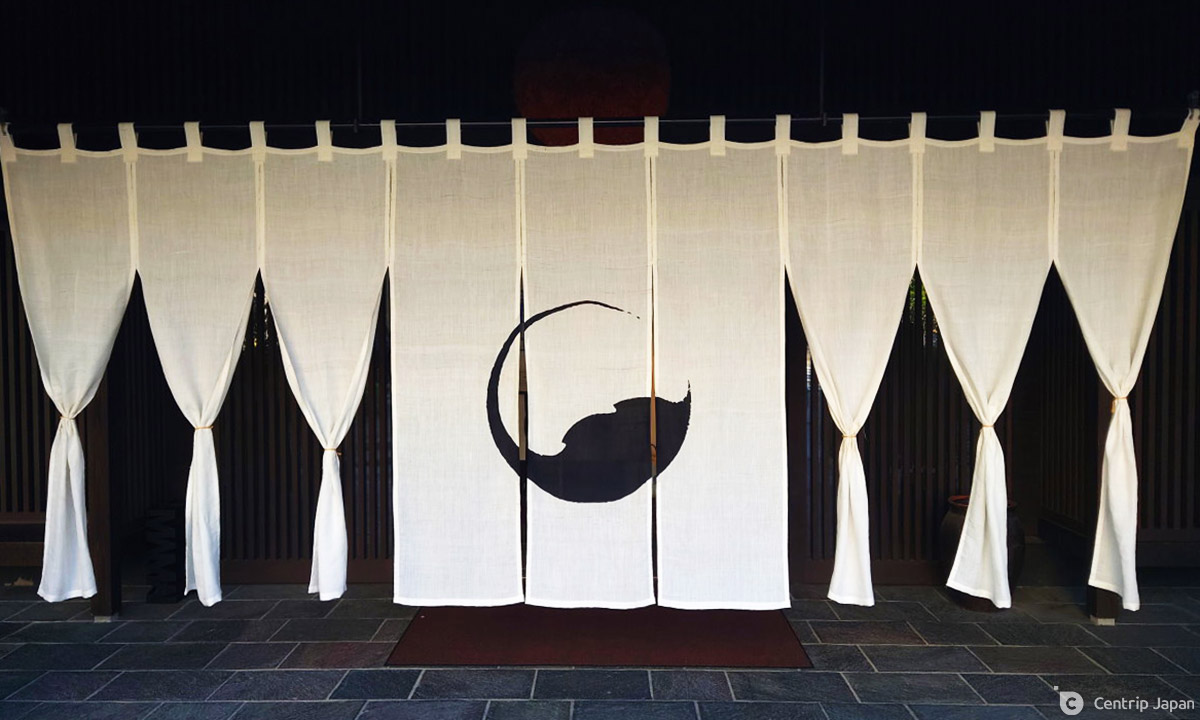 Masumi: entrance
Masumi is the first brewery we visited, founded in 1662, it is the oldest of the five. It was named after a shrine in Suwa. Masumi produces nihonshu using a special kind of koji, called nanago koji, local rice, and mountain water.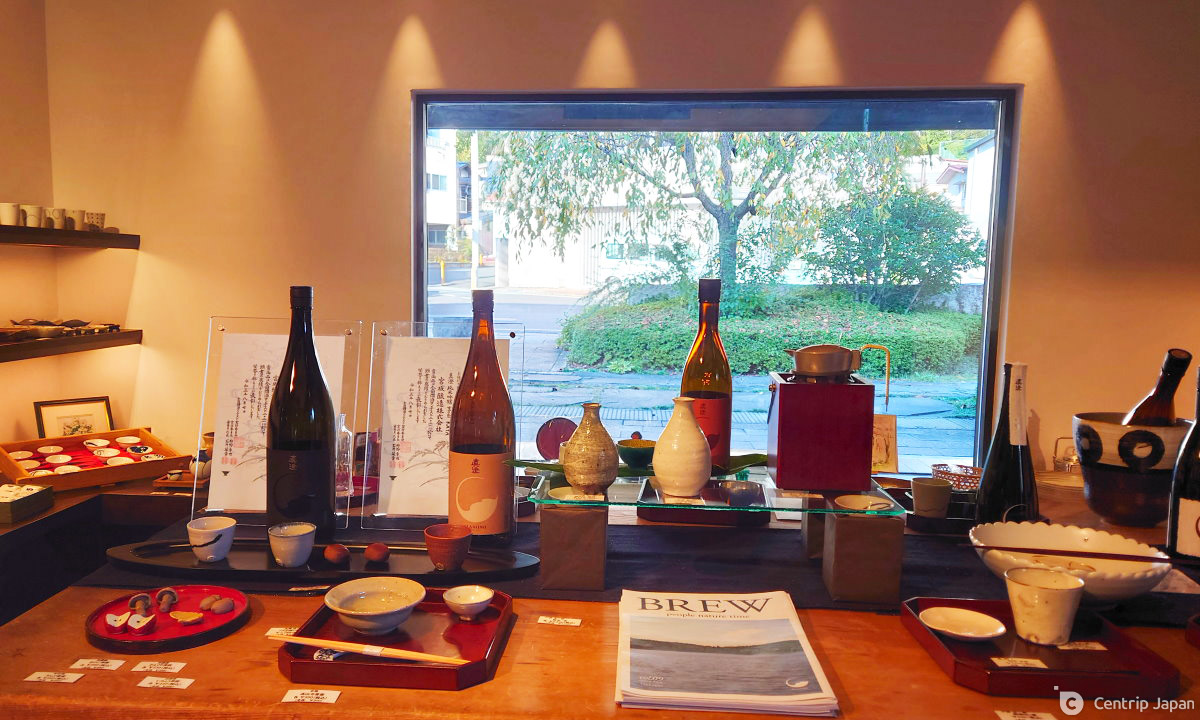 Masumi
Nanago koji is one of the reasons why this brewery is so widely appreciated.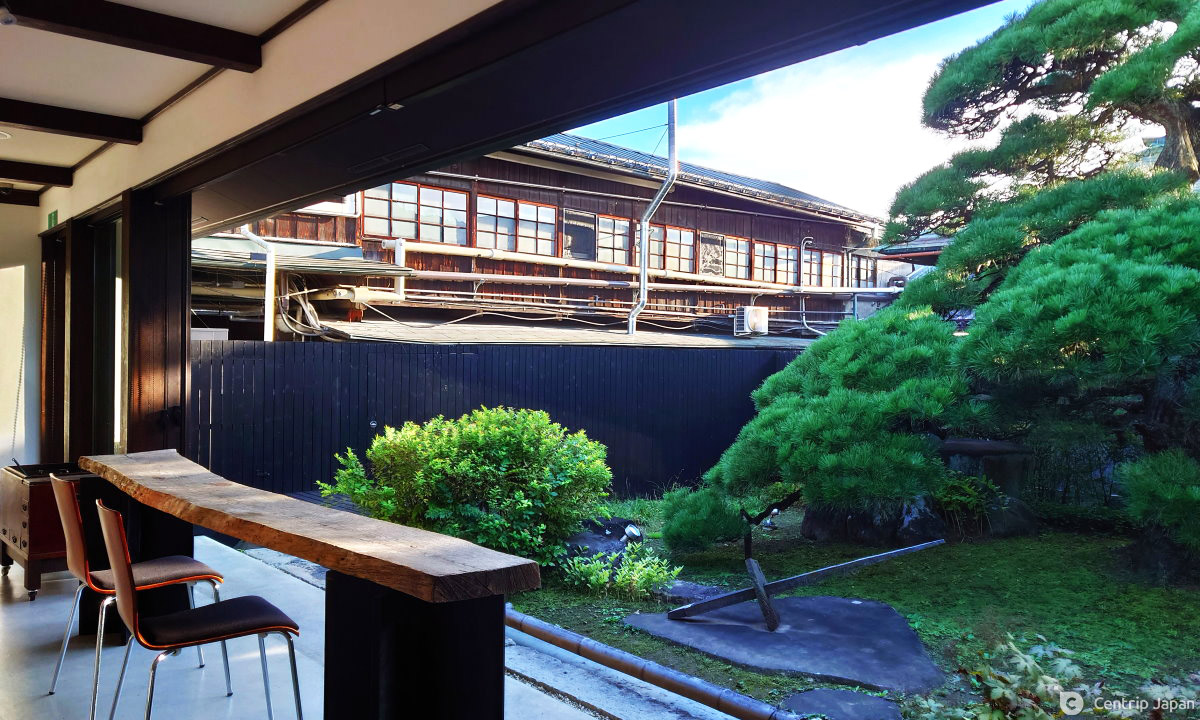 Masumi: the garden
Masumi has a lovely garden, where you can sit and sip on your nihonshu. The atmosphere is peaceful and relaxing.
Yokobue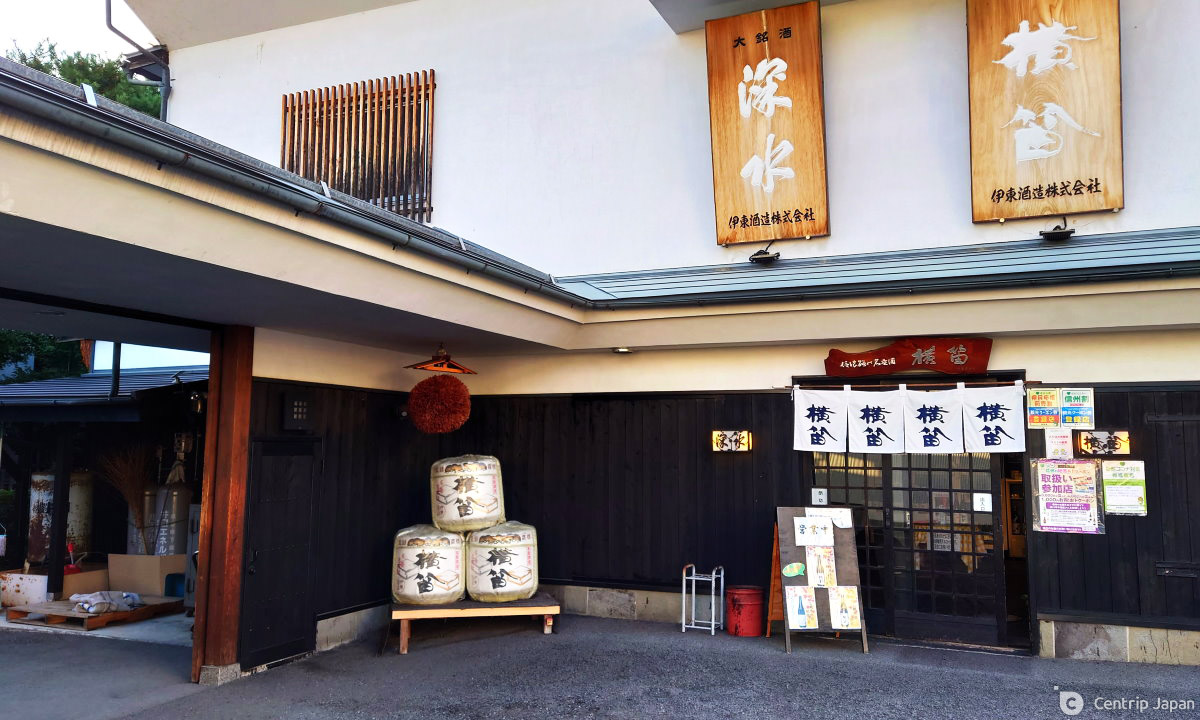 Yokobue: entrance
Originally located in Sakamura, Yokobue moved to its current location 60 years ago.
Yokobue specializes in dry nihonshu. Their peculiarity is their rotation of seasonal specials. They release a different seasonal special every month!
Yokobue only sells to the people who come to their shop in Suwa, and even Izakaya owners come to the shop to purchase the bottles personally.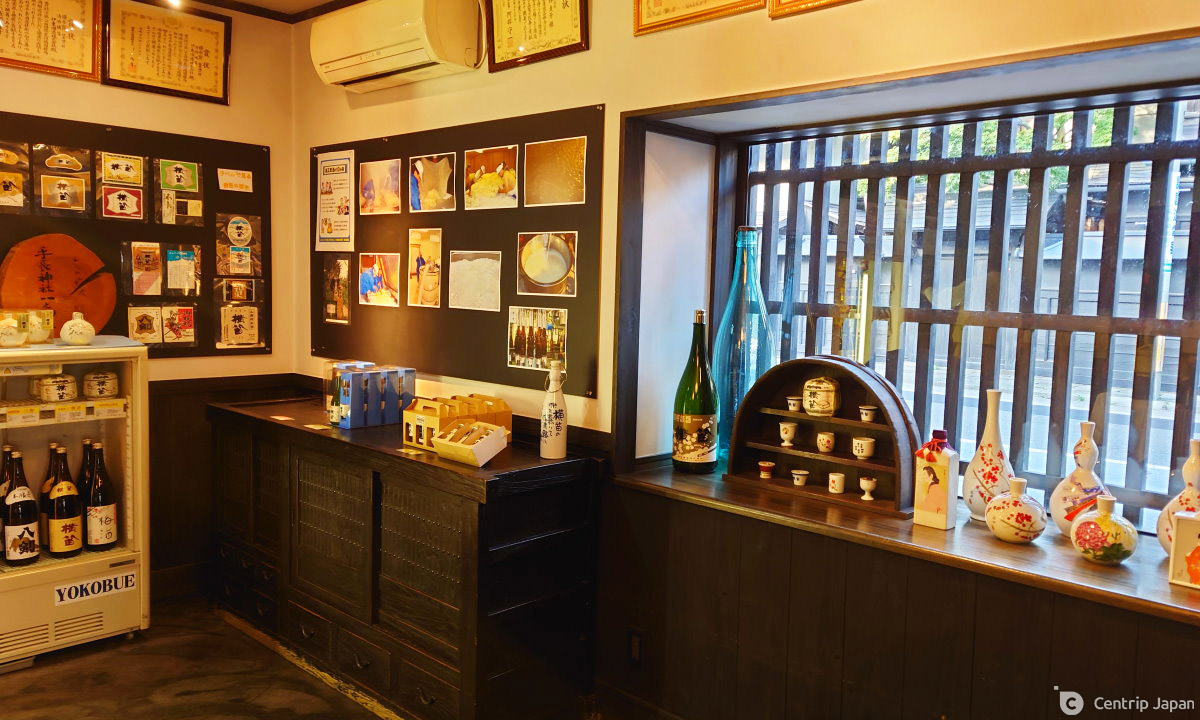 Yokobue
Honkin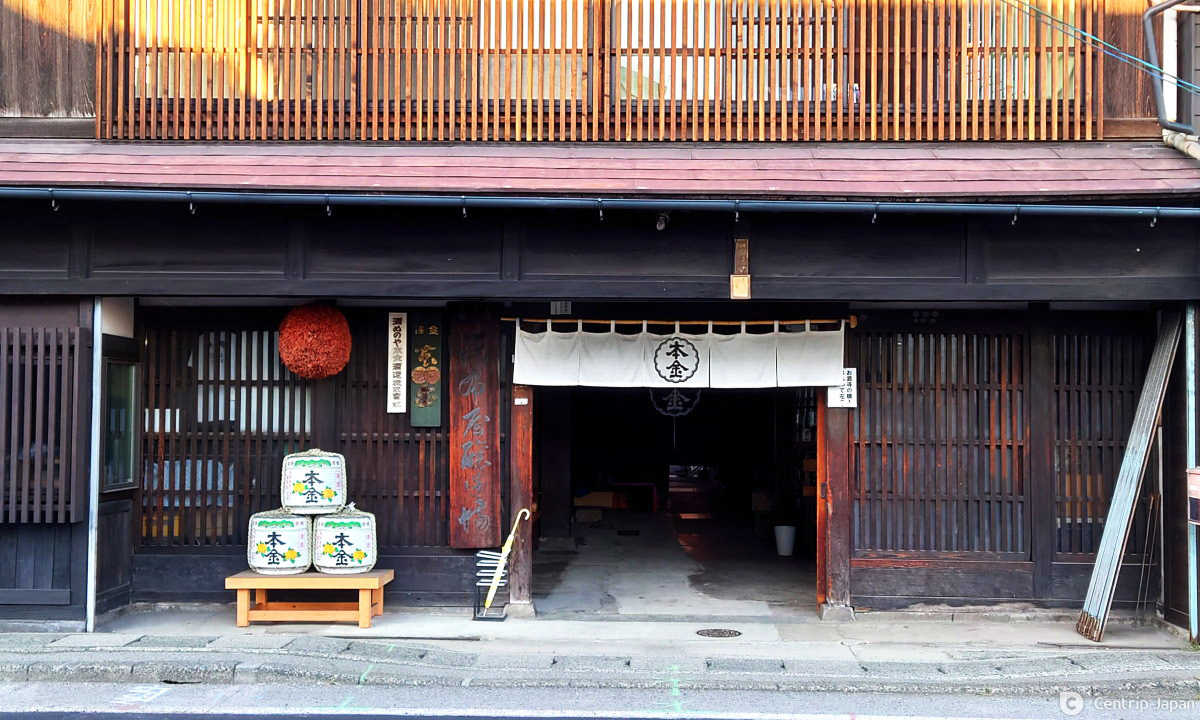 Honkin: entrance
Founded in 1756, Honkin is a small family business that worked hard to continue producing quality nihonshu for more than 250 years.
Their signature liquor is called Taiichi, and they only sell locally.
Their goal is to offer a simple liquor that brings people together.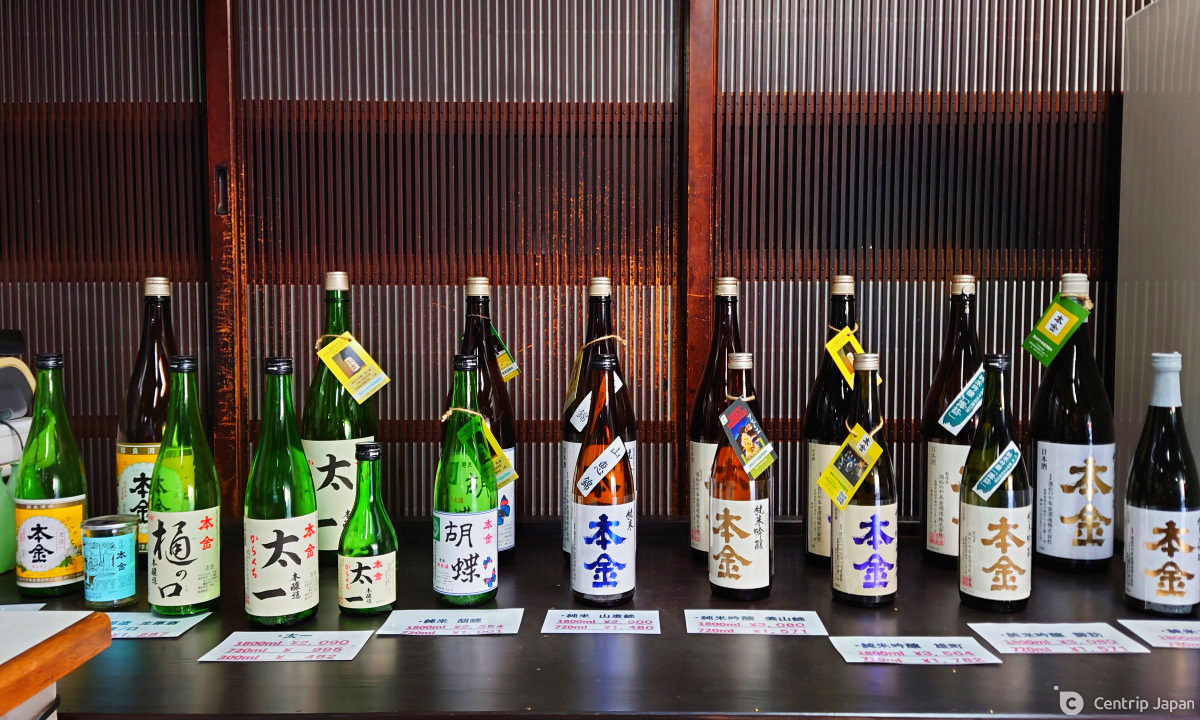 Taiichi and Honkin
Reijin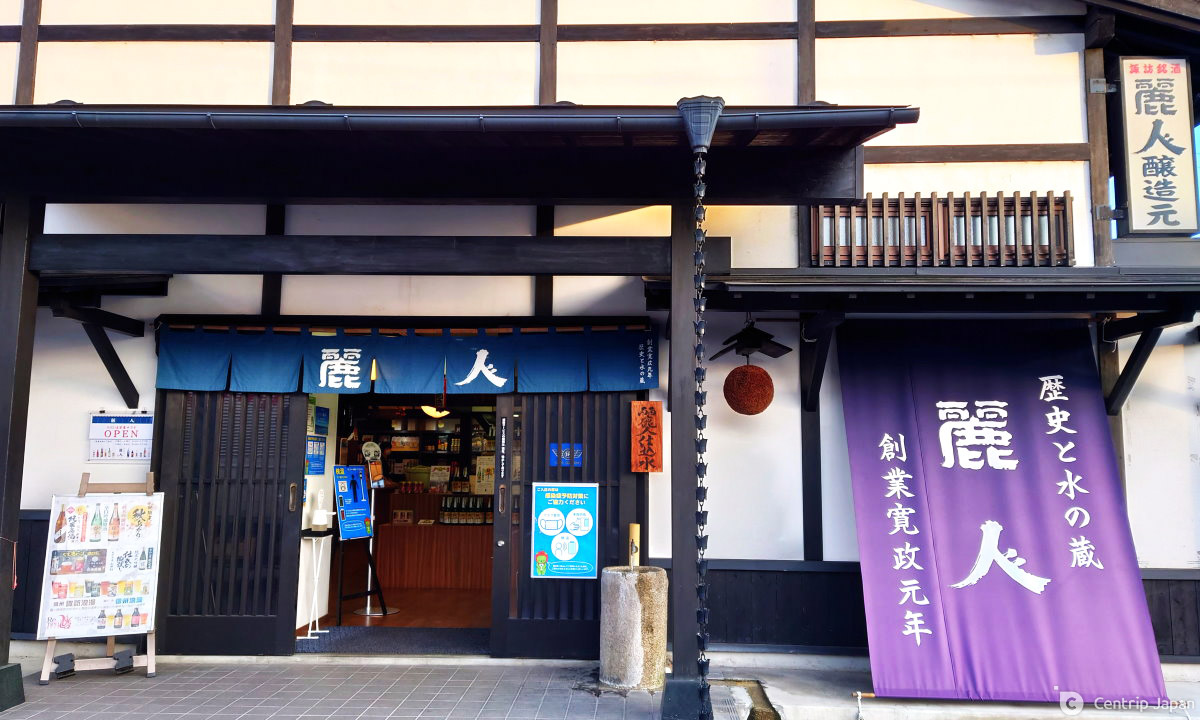 Reijin: entrance
Reijin is the only brewery out of the five to brew nihonshu and beer.
In fact, if you are familiar with Suwa beer, this is the brewery that produces it!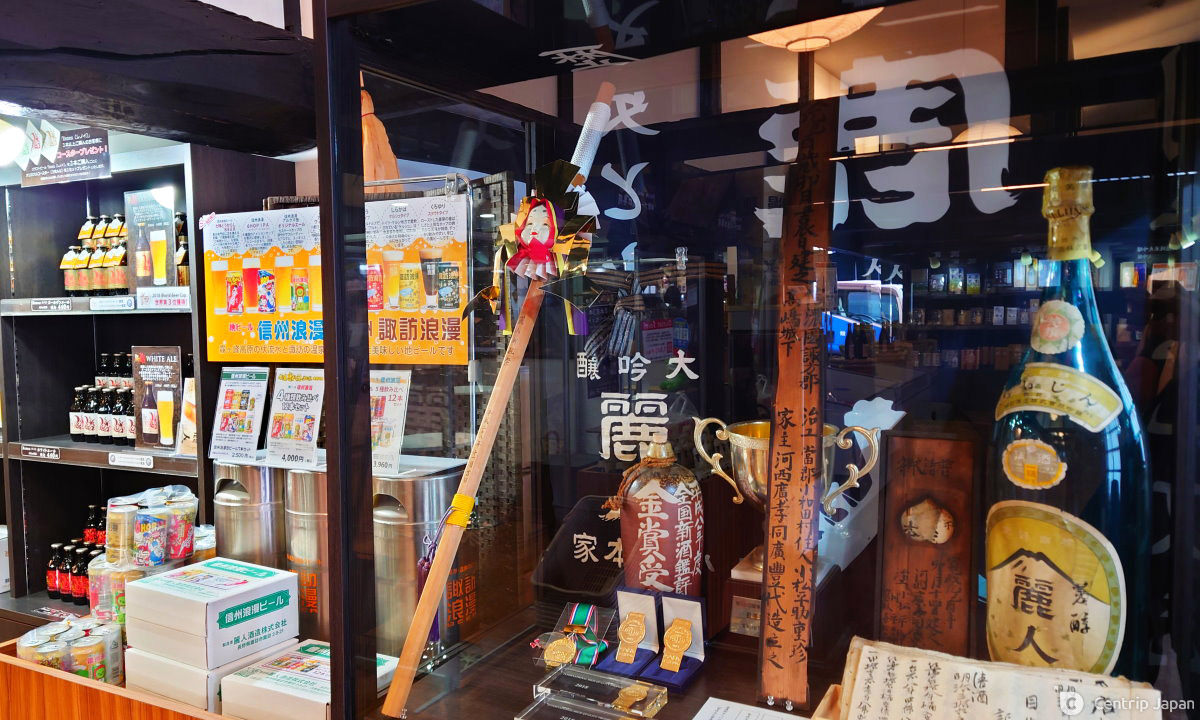 Nihonshu and Suwa beer
They started selling beer 20 years ago. They explained that nihonshu requires cold temperatures to be made, but you can brew beer all year round!
They sell their dry nihonshu all over the country.
Maihime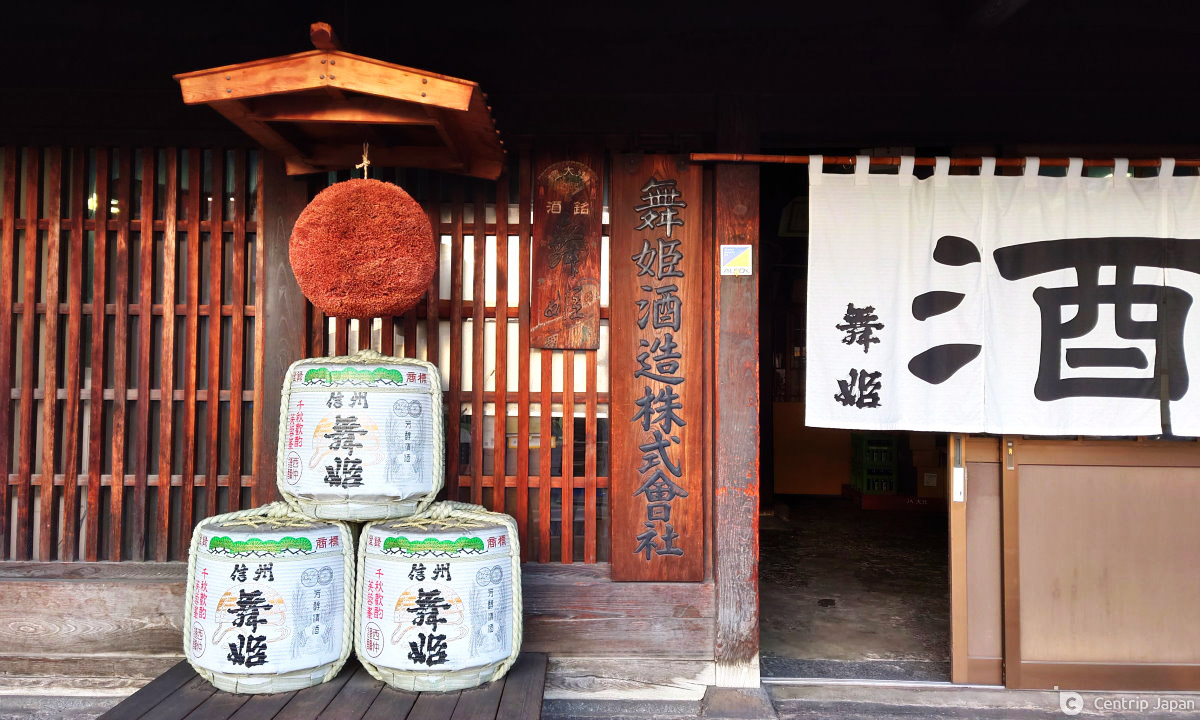 Maihime: entrance
This brewery's nihonshu was presented to the imperial household!
It is a sweet liquor characterized by good balance, produced with fine water and rice.
Maihime sells its nihonshu all over the country and it is quite famous.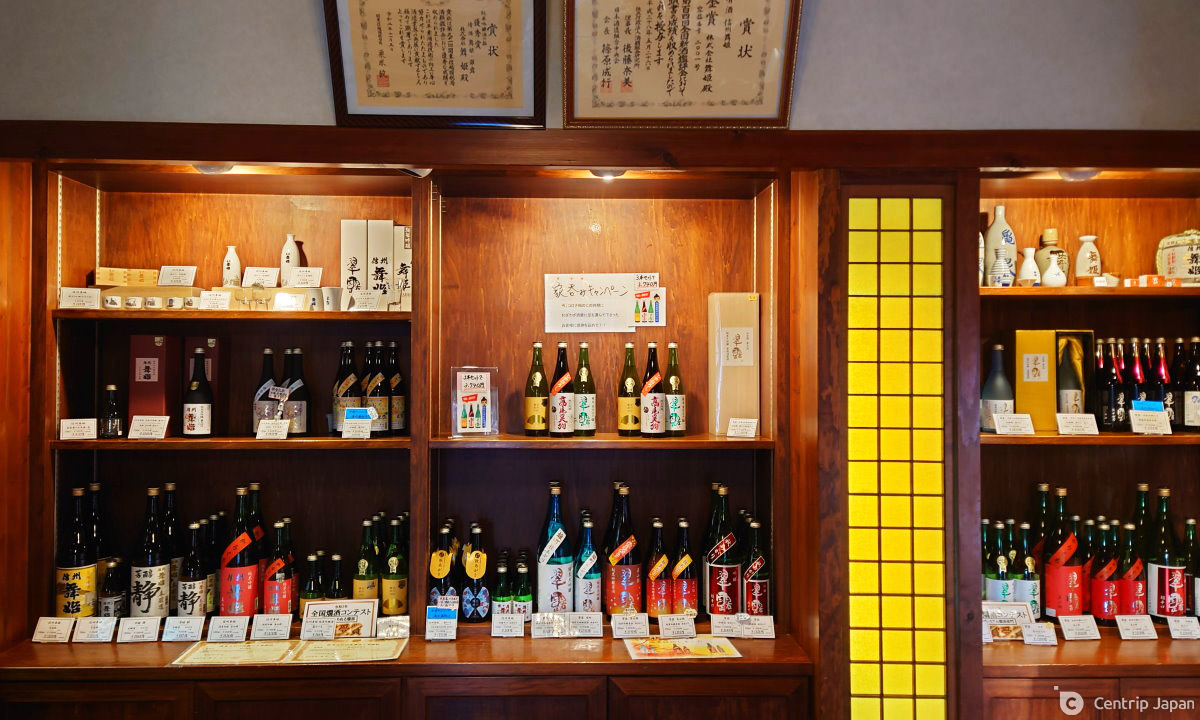 Maihime
Take a break
On your way from a brewery to another, you will find a picturesque Shinto shrine, named Yatsurugi Jinja, and a temple called Kyonenji.
Take a break from your tasting tour and enjoy these beautiful locations!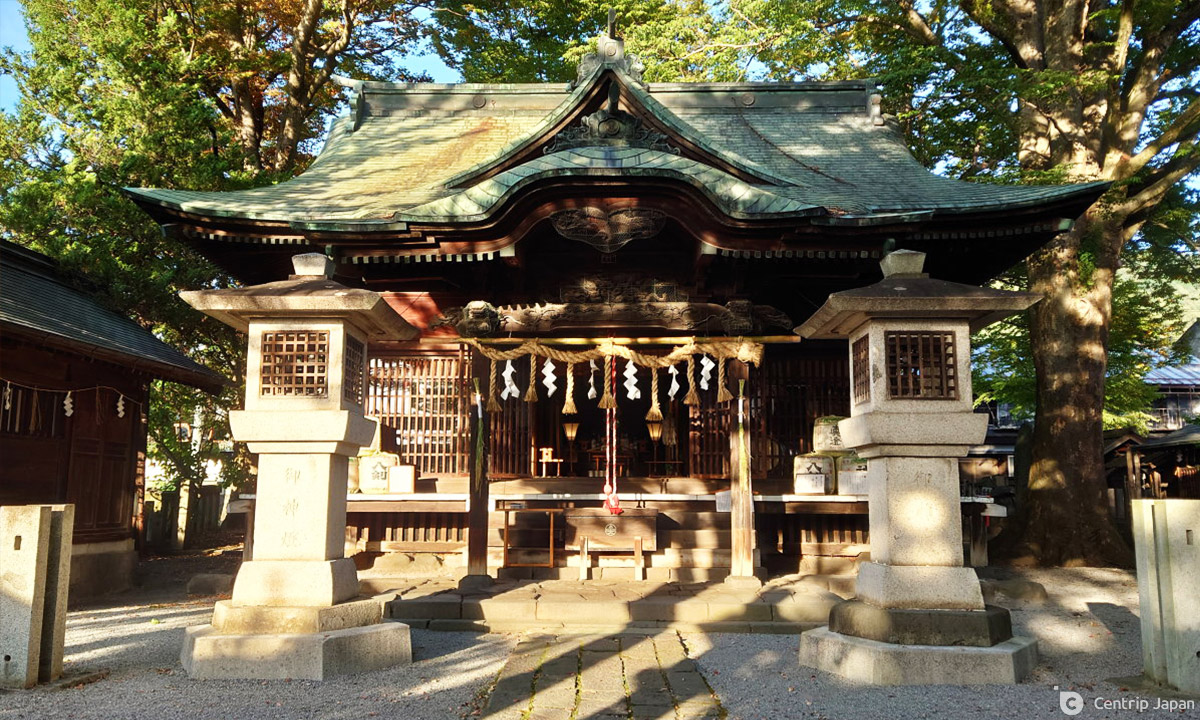 Yatsurugi Shrine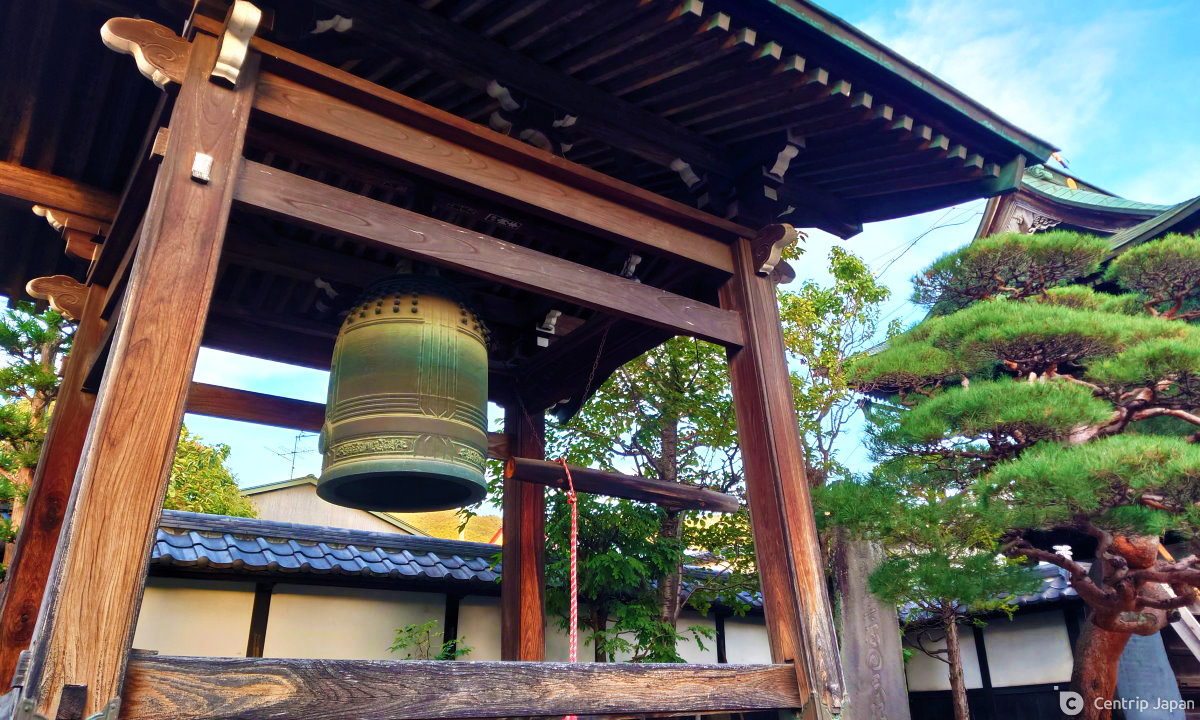 Kyonenji
Other attractions in Kami Suwa – Tateishi Koen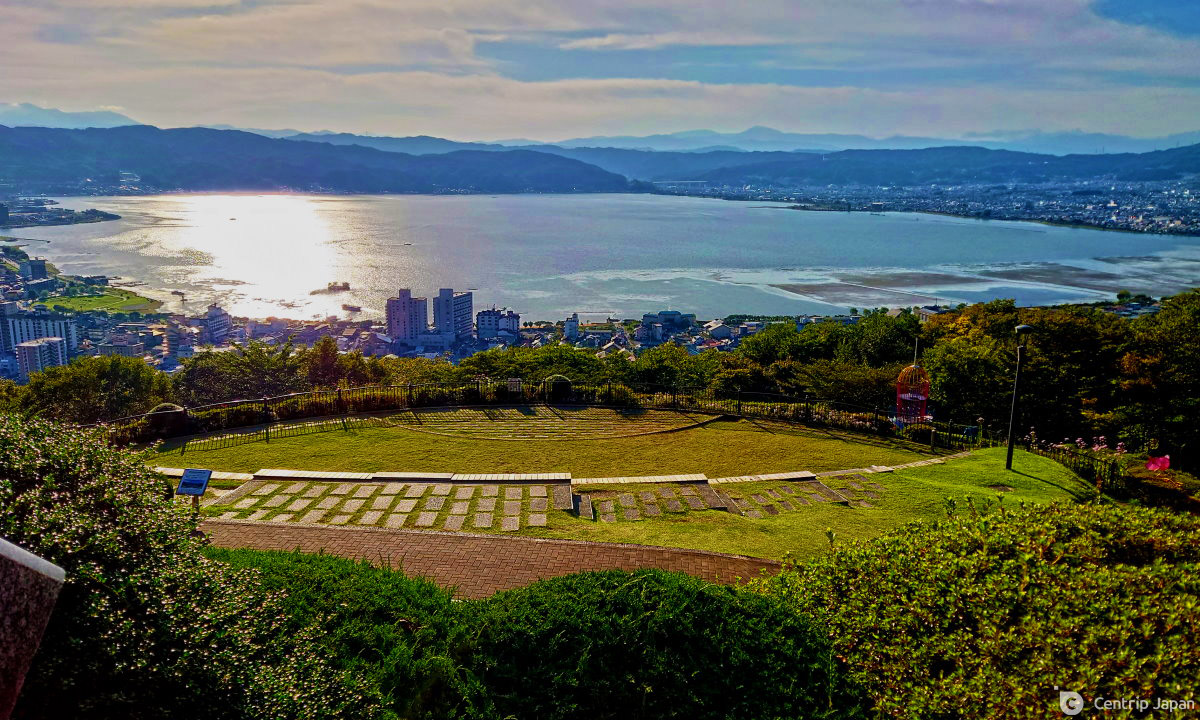 Tateishi Koen
Are you a fan of "Kimi no Na wa?" (Your Name). This is the place for you!
Tateishi Koen is a public park where you can go and enjoy a beautiful view of Suwa lake (the largest lake in the prefecture), and the city of Suwa.
The fans of the movie Kimi no Na wa are in awe of this location, because they can immerse themselves in the scenes of their favorite movie! If you too love the movie, make sure to pay a visit! You will not be disappointed.
Sunset at Suwa Lake and footbath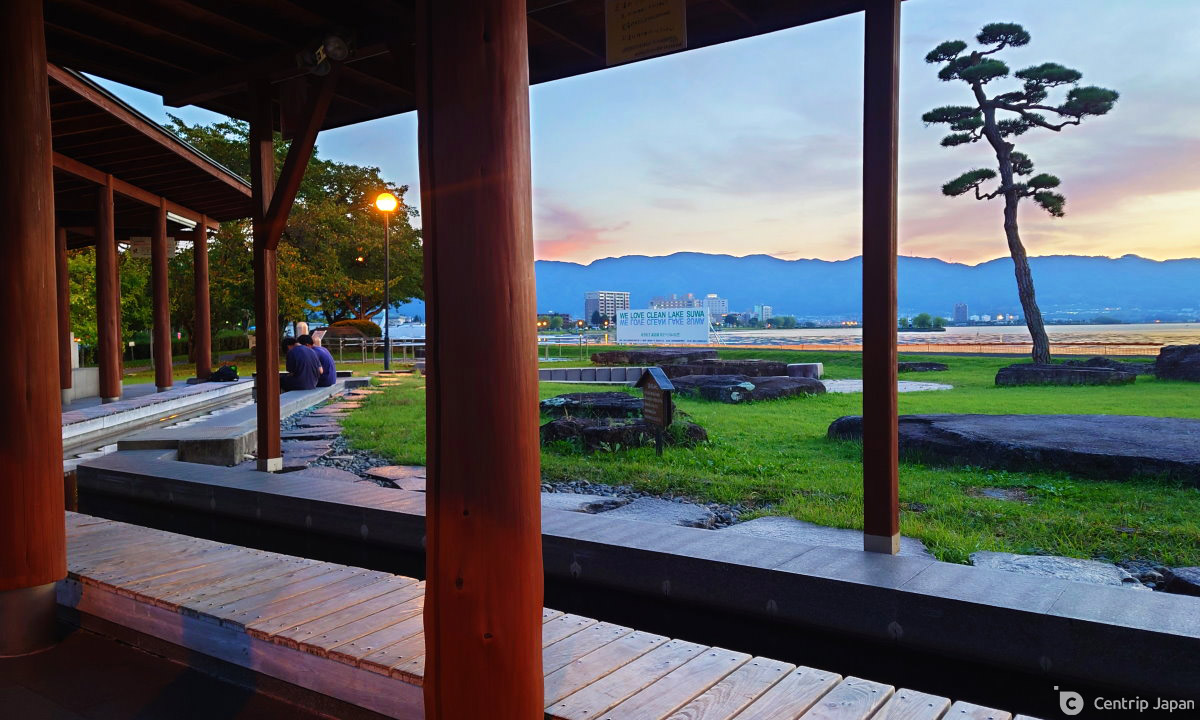 This is the footbath, soak your feet in hot water
After a long day walking around, you can, quite literally, rest your feet while watching the sunset on Lake Suwa.
Not only is the view of the lake incredibly picturesque, but you can also contemplate it while you enjoy a footbath.
This is the footbath location, and it is public and open to whoever wants to soak their feet and warm up.
How to reach Kami Suwa
From Nagoya station take the Chuo line to Shiojiri.
From Shiojiri take the Chuo line for Chino and get off at Kami Suwa station.
To keep in mind
Once purchased, the sake-meguri pass does not expire. You can complete the tour in more than one day.
Nihonshu is relatively high in gradation, drink responsibly.
The drinking age in Japan is 20.
Do not drink and drive.
Enjoy your time in Suwa!
Click here to get the latest information on Central Japan.Centrip Japan - Nagoya and Chubu Information