| Bonnie Chow
Travel Tips for Summer in Takayama
Summer in Takayama arrives around mid-July and lasts until the end of August. Takayama is blessed with a mild climate and sits in the heart of Japanese nature, attracting tourists on summer vacation who want to enjoy everything that Takayama has: delicious fruit, traditional dress, festivals, refreshing waterfalls, and colorful flowers. Here are all the must-eats and must-dos for July and August in Takayama.
Weather and clothes
In Takayama, tempuratures reach as high as 36ºC and as low as 24ºC. Takayama is not as humid as Tokyo or Osaka, making it a perfect place to escape from metropolitan heat. If you plan to spend most of your time outside, wear sunscreen because the mountain sun can be harsh. Summer events are held in the evening so that people can enjoy street food and fireworks while enjoying the cool breeze.
Hida peaches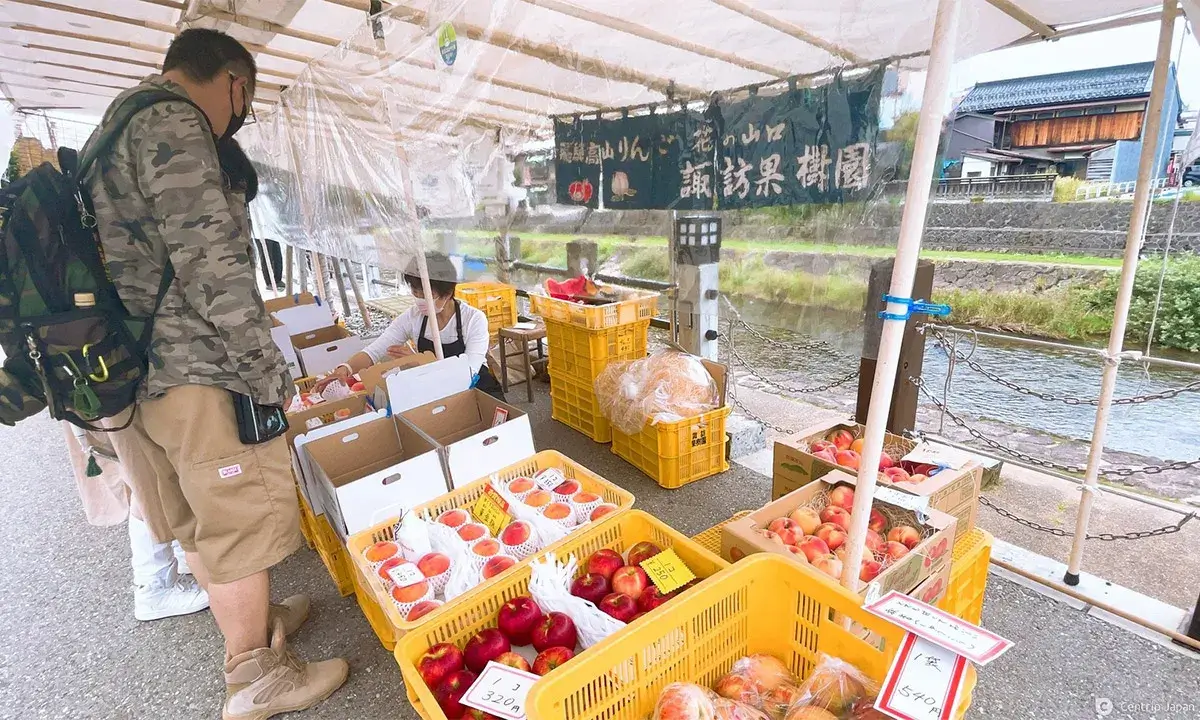 Hida peaches are sold in the morning markets in Takayama
Morning markets have been a Takayama tradition since the Edo period, where local farmers or merchants sell seasonal fruits, pickles, rice, miso, handcrafts, sarubobo dolls, and more.
The morning market is held from 8:00 a.m. to noon at two locations: in front of Takayama Jinya and next to the Miyagawa River. Hida peaches are one of the must-try fruits from late July to mid-August as they are fresh and delicious. The temperature differential of 10ºC in the Hida region provides the best growing conditions for peaches, increasing their sweetness.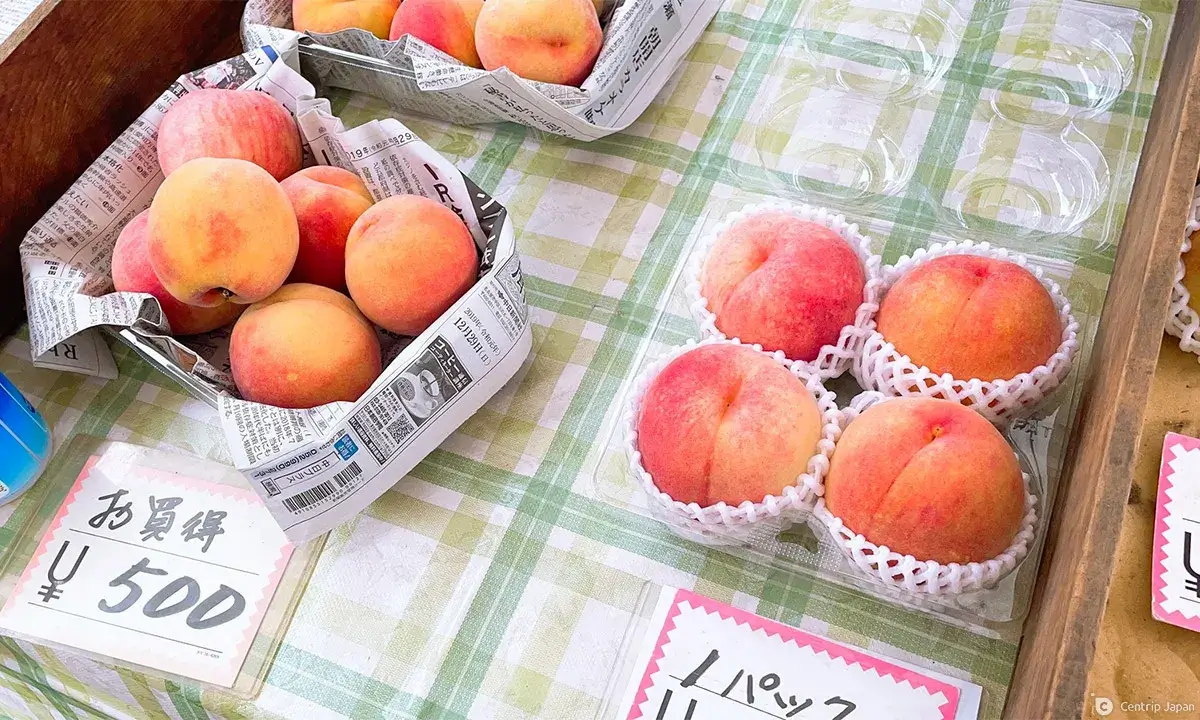 Six peaches for around ¥500 at the morning market
In the summer, check out the local cafes in Takayama for a delectable Hida peach parfait with ice cream, peach jelly, and cream to delight your taste buds.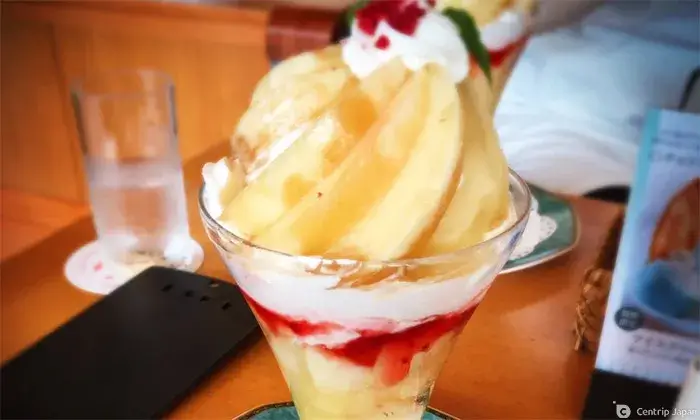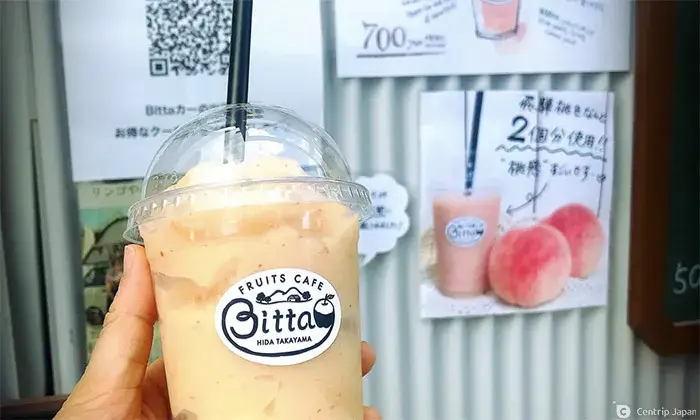 Dress up in yukata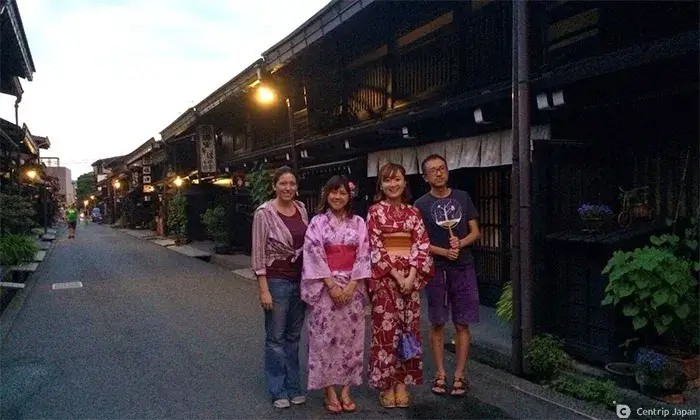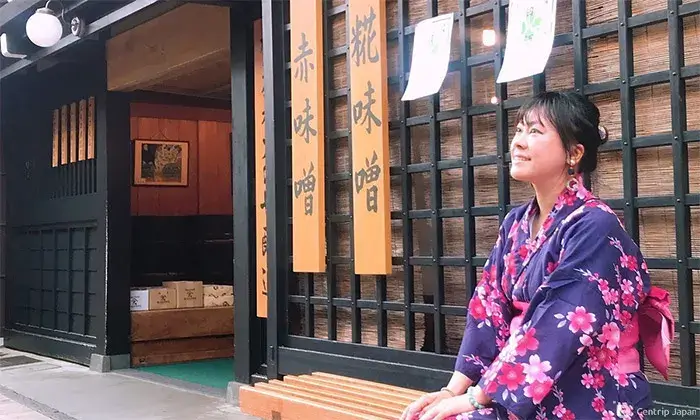 Yukata, a casual version of the Kimono, is commonly worn during summer festivals or when visiting a nearby bathhouse. Wearing a yukata is the best way to experience Japanese summer like a local as you stroll through the streets, and attend local events. Takayama has two yukata rental shops, or you can buy one for nearly the price of a rental. They cost between ¥4000 to ¥10000.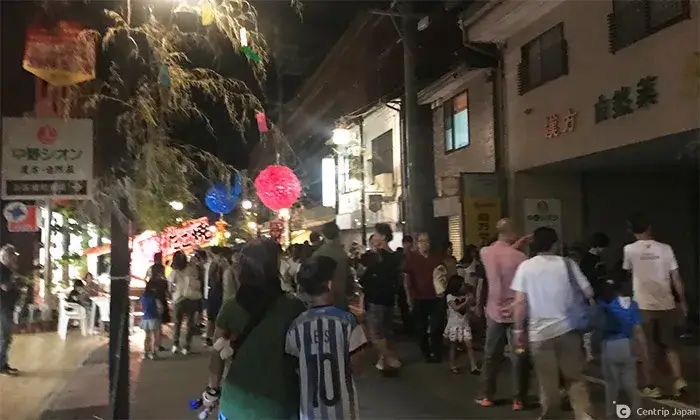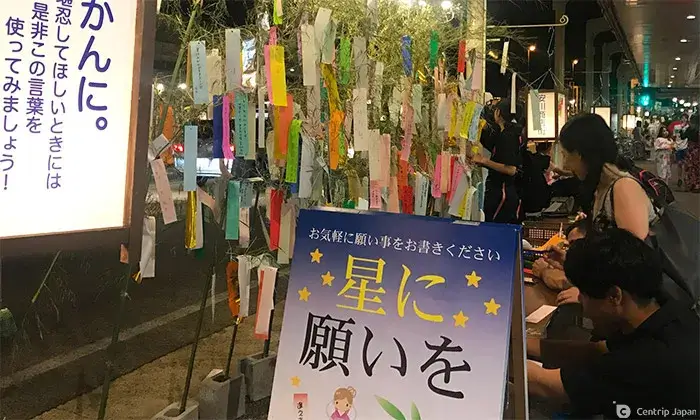 Tanabata, also known as the star festival, falls on the 7th of July or the 7th of August on the lunar calendar. In the Hida region, it is celebrated in August. According to Chinese legend, the Milky Way separated the stars Altair and Vega and they were only allowed to meet once a year at the star festival. In early August, Takayama's old town area is decorated with shiny colorful streamers topped with ornamental balls and bamboo trees. Write your wishes on colorful paper strips and hang them from the bamboo trees to experience this Japanese summer tradition.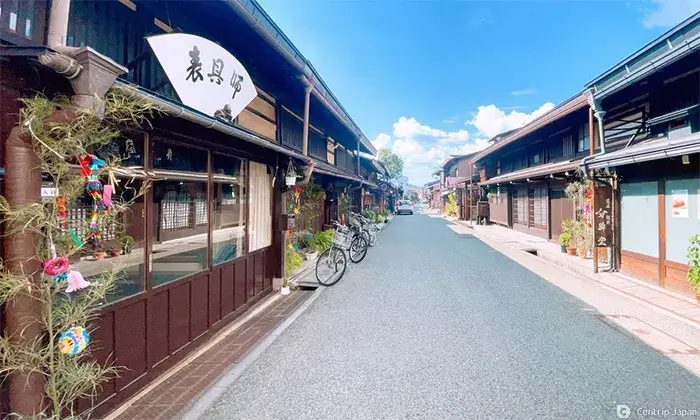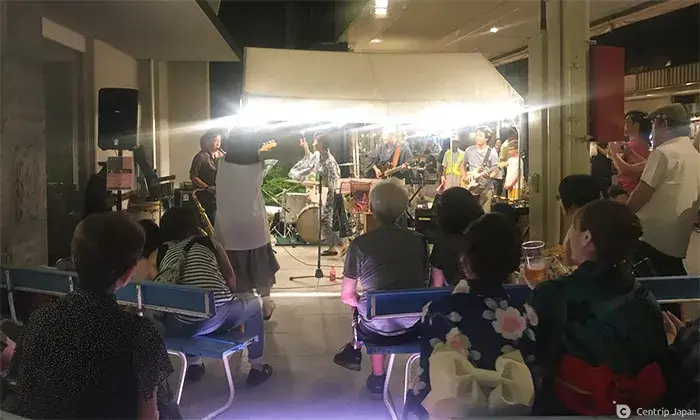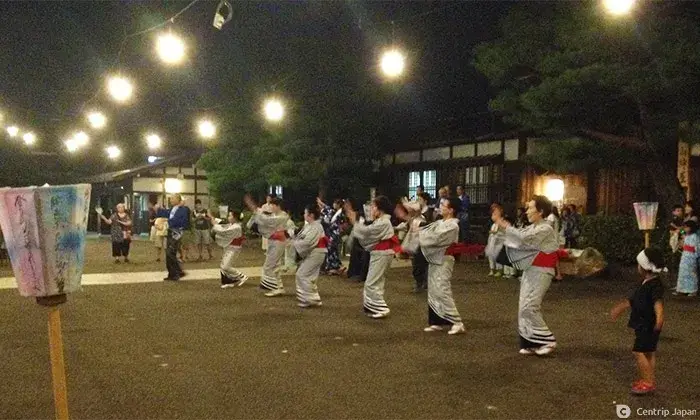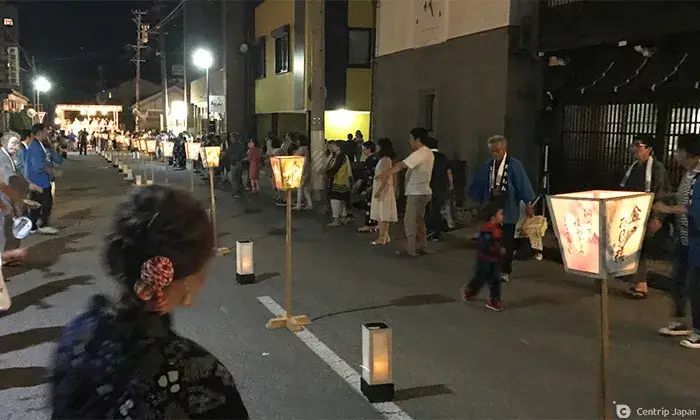 Why not try the Bon Odori in yukata? Bon Odori is a traditional dance performed in Japan between the 13th and 16th of August each year. Obon is a Buddhist holiday commemorated to remember and honor one's ancestors. The Bon Odori is a way for people to welcome their ancestors who return to this world during this period. The steps are simple so everyone is welcome to join the dance with the locals. Visit Takayama Jinya at night on August 14 and 15 (Cancelations may occur due to COVID-19) and you will see locals dressed in yukata dancing!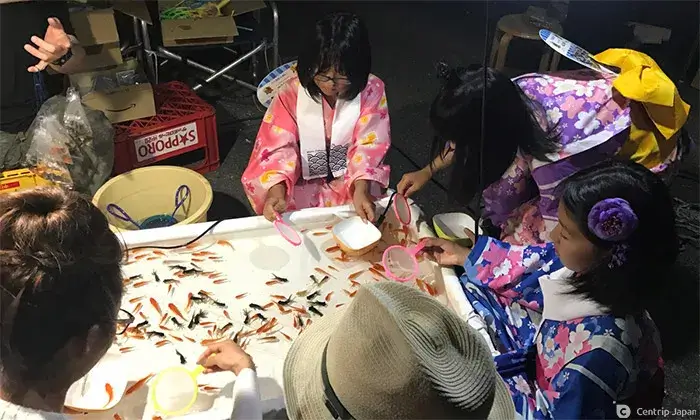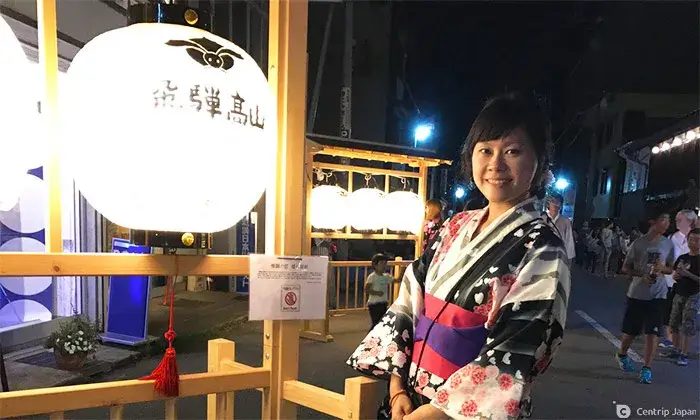 Sakurayama Hachimangu Shrine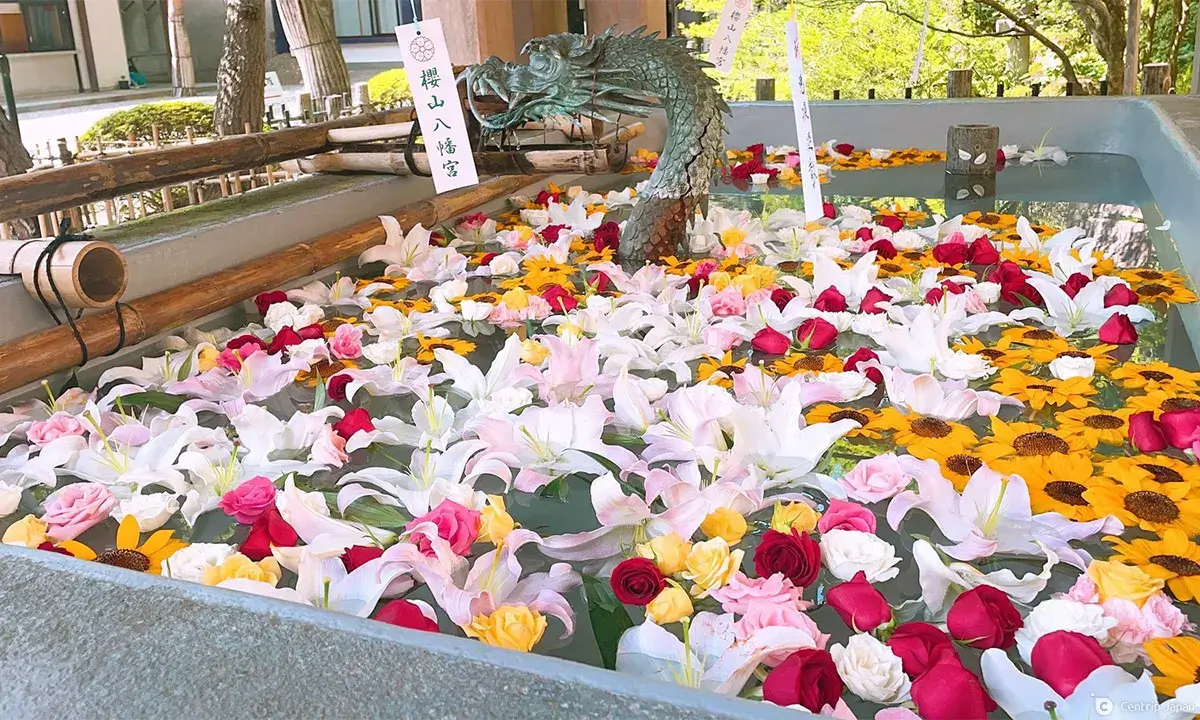 Beautiful water basin at Sakurayama Hachimangu during summer
When one thinks of summer in Japan, the sound of wind chimes at a shrine or in the streets comes to mind. Wind chimes are sold in various shops throughout the old town. People believe that the soothing sound of wind chimes makes them feel cooler. Two thousand wind chimes were hung at Sakurayama Hachimangu Shrine in 2021 as a symbol of warding off disease during the pandemic. The shrine also has a new photogenic spot called Hanachouzu, a water basin with floating flowers. Summer flowers like lilies, roses, and sunflowers can be seen in the basin while listening to the soothing sound of wind chimes.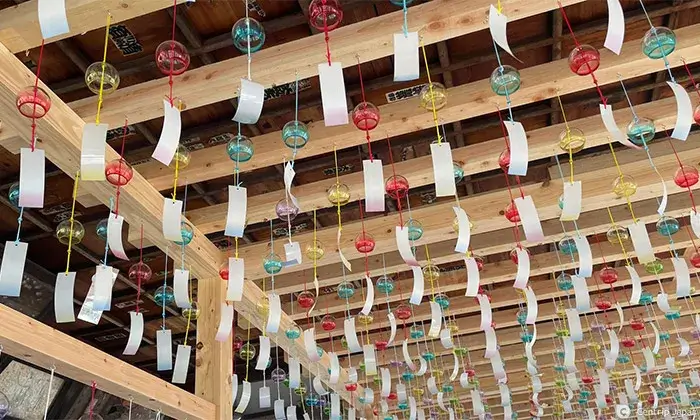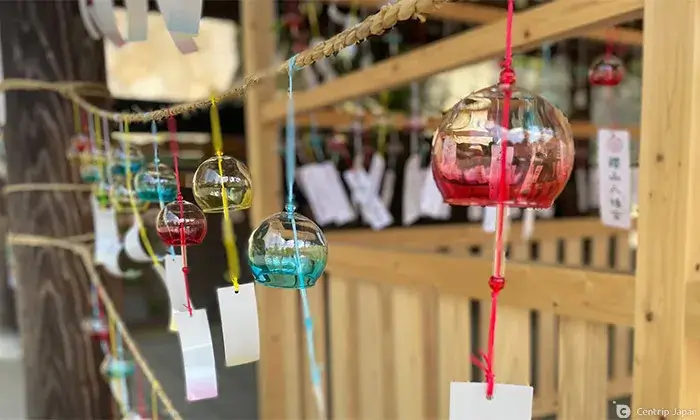 The Sakurayama Hachimangu temple should be your first choice when deciding on which Takayama shrine to visit in the summer. Hike up to Kitayama Park and stop by Cafe Ichii for a relaxed coffee break while taking in the breathtaking view of the Japanese Alps!
Enjoying the spring splash of Okurataki Waterfall Forest Park and the one-and-only Lavender farm
Okurataki Waterfall Forest Park is designated as a prefectural natural park in Kiyomi, around a 30-minute drive from Takayama. It has hiking trails leading to the top of Okura Falls. Local people in Takayama spend time at Okura Falls to refresh and enjoy the spring water at 800 meters above sea levels. It takes 50 minutes to hike the Hyakutaki course to the top, yet it is worth hiking to see the boulders in distinct shapes as well as one hundred waterfalls of different sizes on the way. Don't forget to taste locally grown soba noodles in the restaurant at the foot of the trail, they are highly recommended by locals.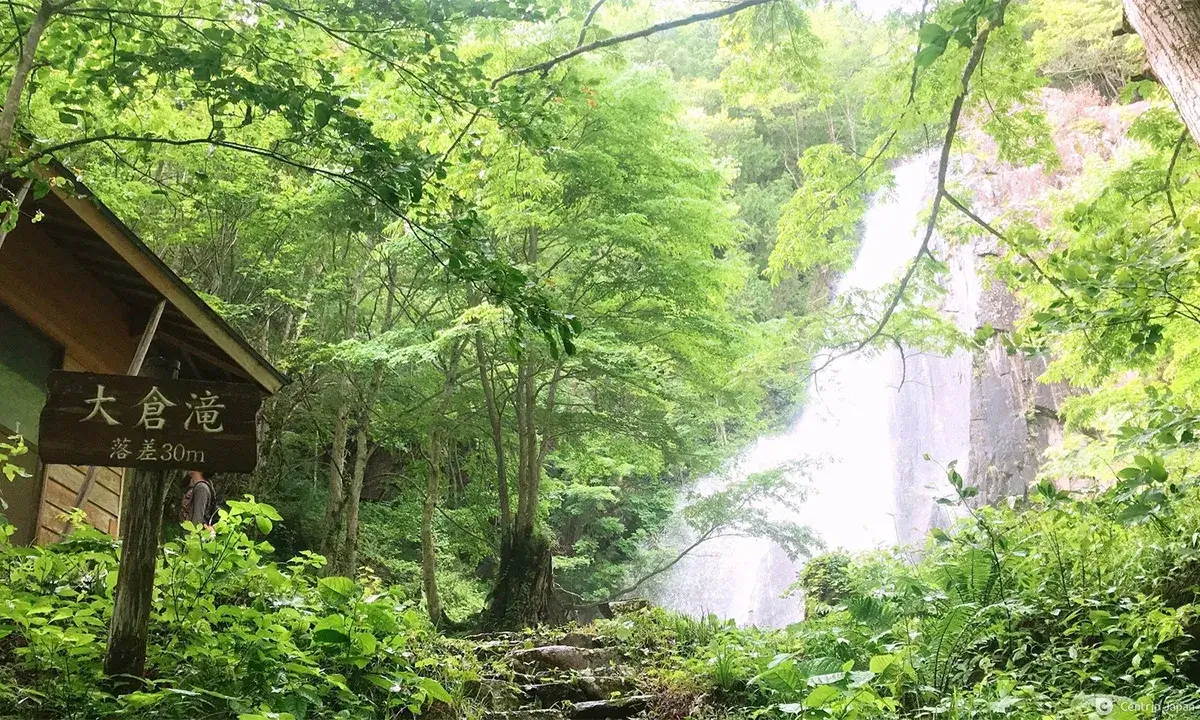 30-meter-tall Okura Falls is the highlight of the park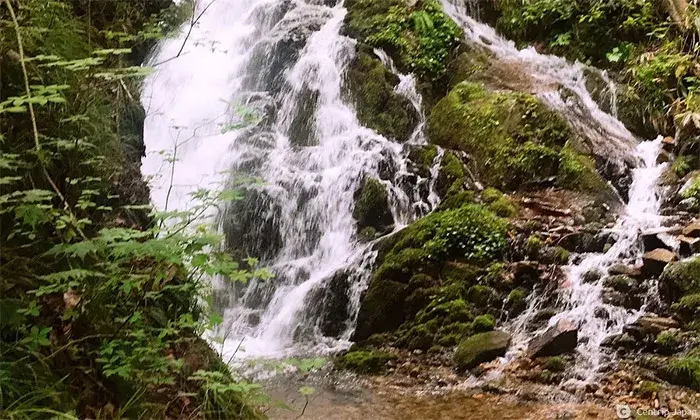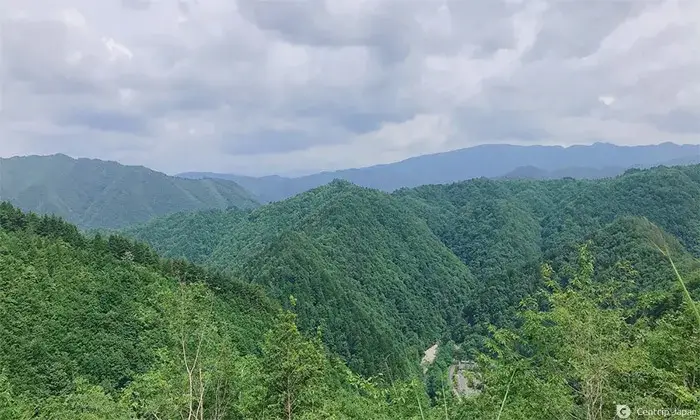 Drive another 12 minutes to reach the Lavender farm, open every summer till mid-July. The lavenders are so fragrant you may want to purchase some lavender or lavender-made souvenirs. Entry is free but keep an eye out for bees. To reach both spots take the Nohi Bus on weekdays. Check with the Nohi bus center for bus schedules once you arrive at Takayama.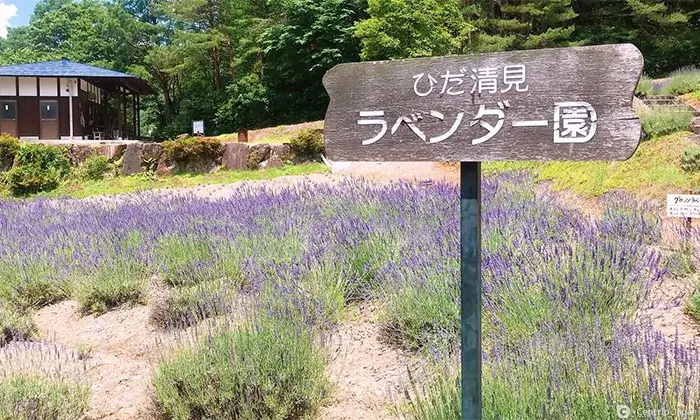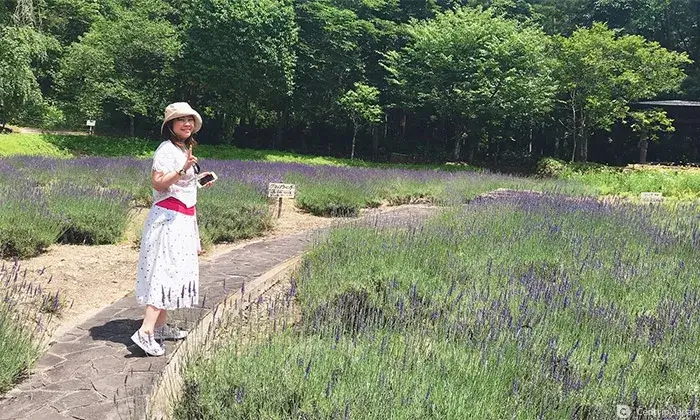 How to get to Takayama
From Nagoya, the fastest and most direct way to reach Takayama is by JR Wide View Hida train. It takes about 2 hours and 40 minutes. Alternatively, you can also take the public bus to Takayama. The one-way train price is ¥5,610 whereas the one-way bus fee to Takayama is relatively cheaper at ¥3,100.
Wrap Up
The summer in Takayama is filled with fun activities. From food, festivals, and flowers you have your pick of activities to try. Follow our tips and come visit Takayama in July and August to experience an authentic Japanese summer!
Click here to get the latest information on Central Japan.Centrip Japan - Nagoya and Chubu Information