| Hannah Tsai
Gifu City, Where History and Modern Culture Come Together!
Gifu City in Gifu Prefecture is a beautiful city where historical tradition and modern culture coexist. Over 450 years ago, warlord Oda Nobunaga established a base in the city to unify the country, and the city flourished as a castle town. Today, the area is home to historically significant buildings and the most beautiful library in Japan: Minna no Mori Gifu Media Cosmos, designed by the world-renowned architect Toyo Ito.
Gifu City and Nobunaga Oda: One of Japan's Most Famous Warlords
Gifu City is close to Nagoya, about 20 minutes from Nagoya Station by train.
Oda Nobunaga's connection to many places in Gifu City is obvious. Like Gifu Castle, which Oda Nobunaga conquered as a base from which to unify the country. Nobunaga used cormorant fishing on the Nagara River to entertain distinguished guests, and the port of Kawara-machi was a commercial center that supported Nobunaga's ambitions.
The city of Gifu still retains its history and culture and is worth a full day of leisurely exploration. Centrip Japan would like to introduce some of the highlights of Gifu City, so please read on.
Kawara-machi: An Old-fashioned Little Kyoto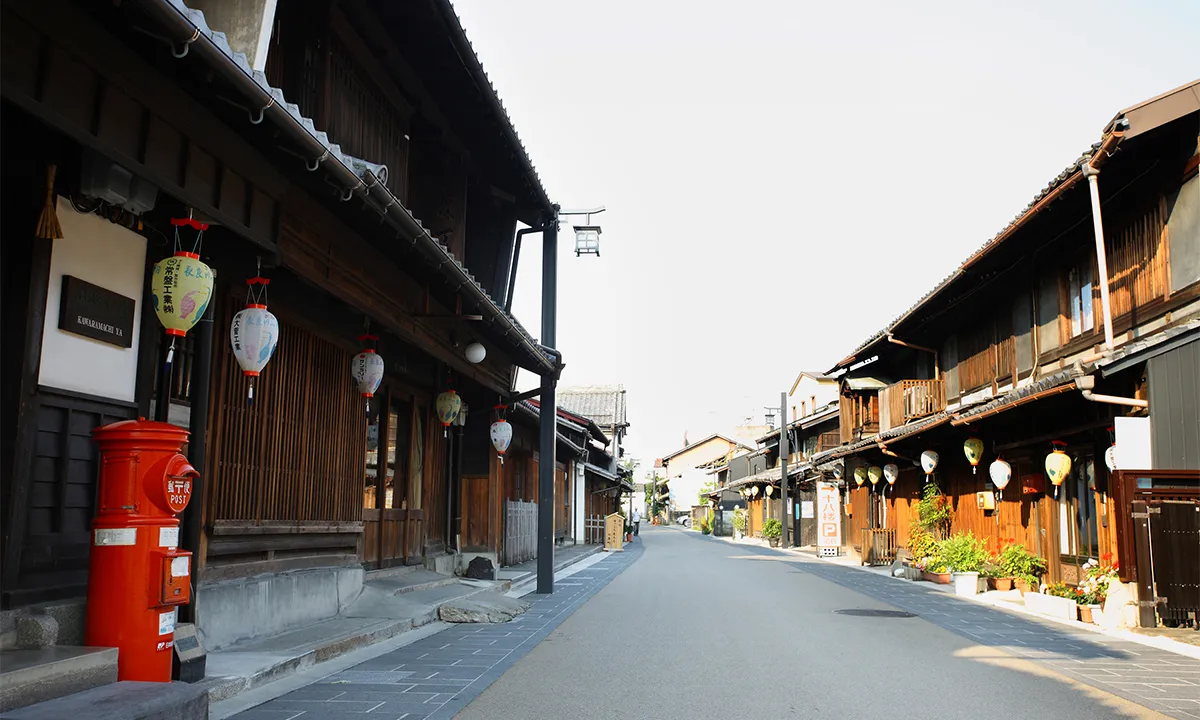 Kawara-machi is an old town along the Nagara River, an important river in Gifu Prefecture, which was a busy port for lumber and paper merchants in the Edo period. The old wooden townhouses, some 120 years old, remain intact, giving the area a quiet, Kyoto-like atmosphere. In addition to long-established stores handed down from generation to generation, many old private houses are now cafes, creating a perfect balance of tradition and modernity, making it an attractive and culturally rich place.
Rent a Kimono and Go to Kawara-machi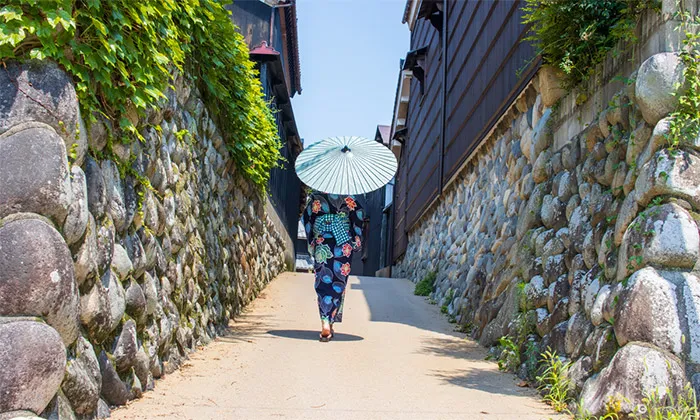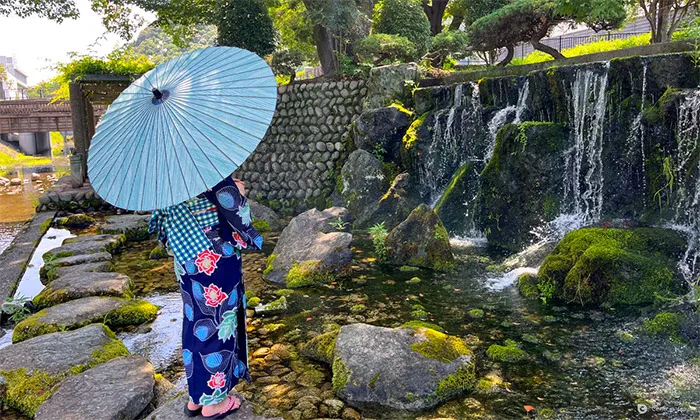 Kawara-machi offers old streets lined with wooden Japanese architecture, the Nagara River running along the town, stone walls, and various other landscapes. The old-fashioned atmosphere and the lack of crowds are perfect for putting on a kimono and taking pictures.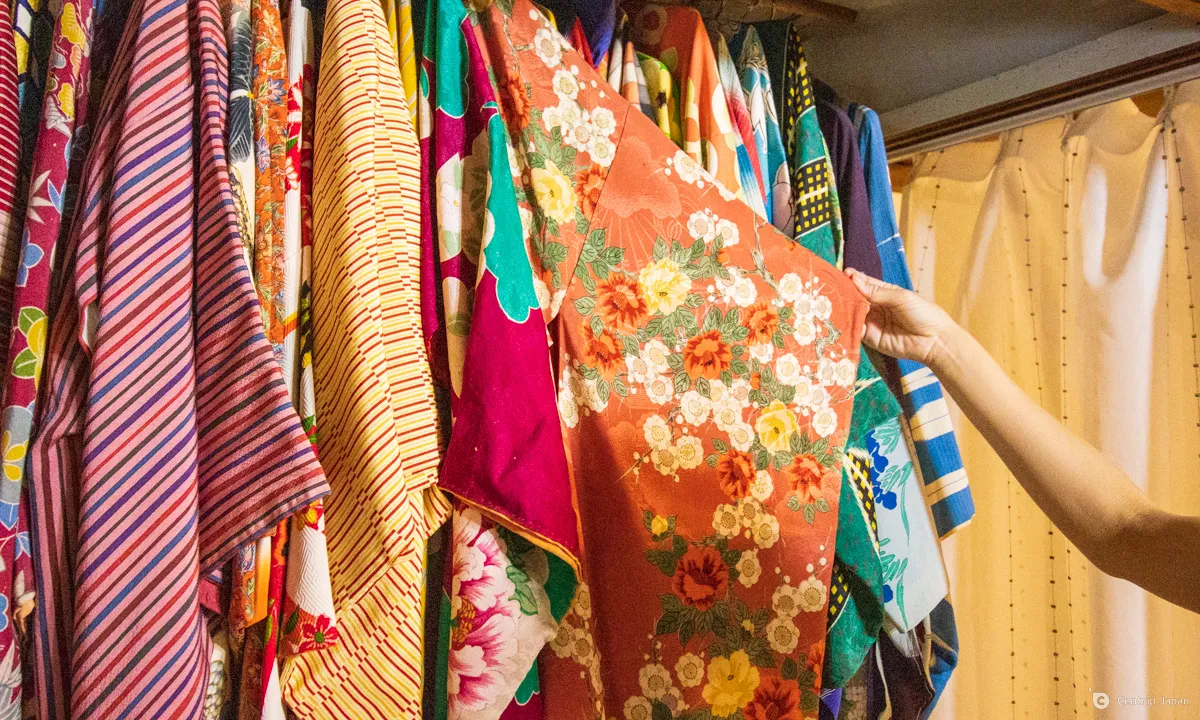 Vintage Kimono at ORGAN KIMONO
ORGAN KIMONO, a kimono rental store in Kawara-machi, carries antique kimonos with vivid colors and patterns from the early 20th century, which are rare and rarely seen in general rental stores.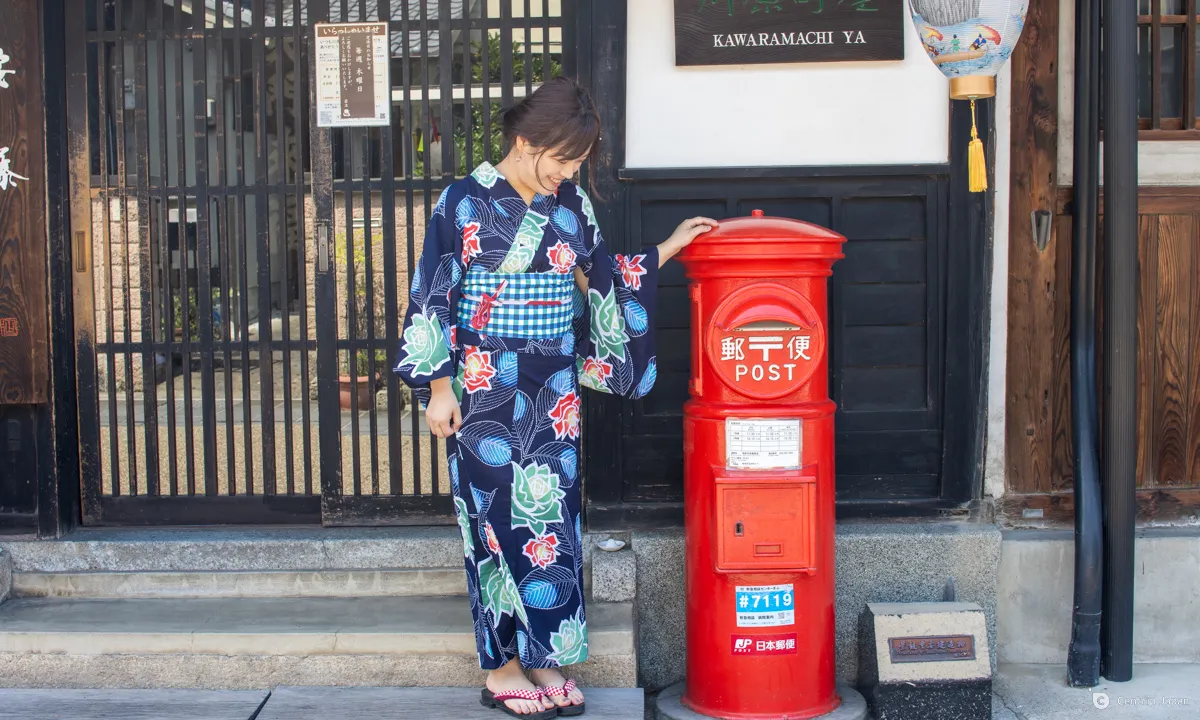 Experience in a yukata at ORGAN KIMONO.
The summer yukata are not so old (yukata do not last as long as kimonos), but they are made using traditional "dyeing" and "shibori" techniques and decorated with gentle color blurring that you can get with ordinary prints. Kimono rental at ORGAN KIMONO costs from ¥30,000 to ¥50,000. You can also rent a handmade Japanese umbrella for ¥1,000 yen. Getting one adds a touch of glamour to the experience.
A kimono experience is available on ORGAN KIMONO's official website, and reservations are required (Japanese only).
Distinctive Stores in Kawara-machi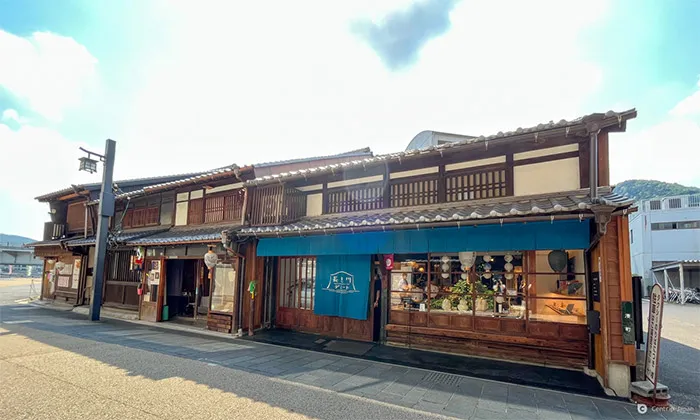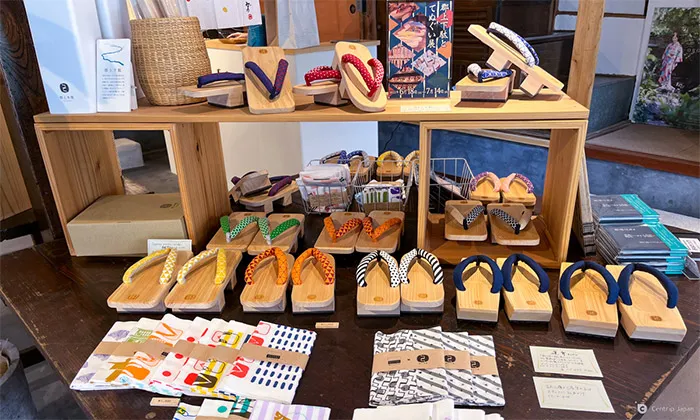 There are many select stores in Kawara-machi, such as the Nagaragawa Department Store, which sells modern design goods related to Gifu's traditions, such as Gifu lanterns and Mino washi earrings.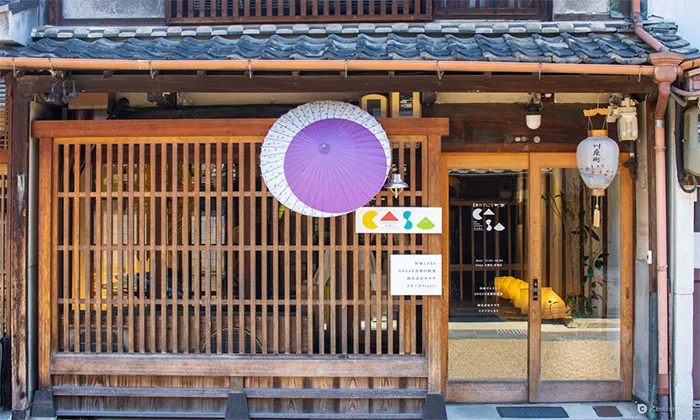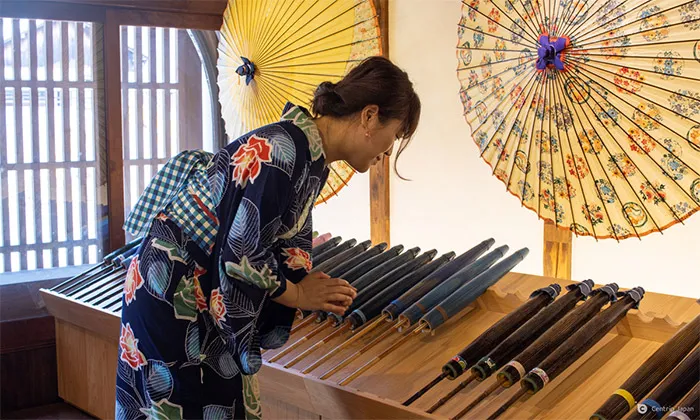 Since ancient times, goods transported on the Nagara River brought high-quality Japanese paper, bamboo, and other materials for making wagasa to Kawara-machi, making Gifu the largest producer of wagasa in Japan.
Gifu Wagasa casa, a specialty store of wagasa, was created by craftspeople to preserve the traditional method of making wagasa, which is gradually disappearing. We hope you will come to see the precious and delicate Gifu wagasa, each handmade over two months.
A 1,300 Year-Old Tradition: Cormorant Fishing on the Nagara River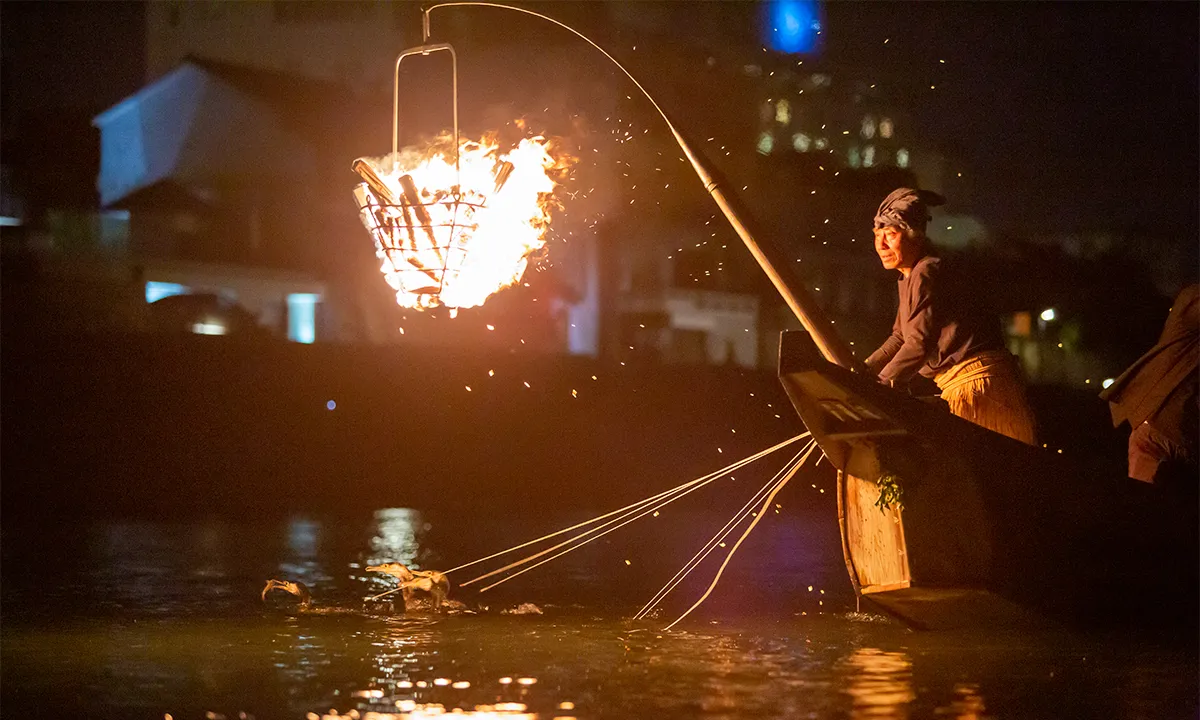 Fishermen and cormorants
The entrance to Kawara-machi is the departure and arrival point for the Gifu City Cormorant Fishing Boat. Cormorant fishing has been in Japan for more than 1,300 years. Using this method, a fisherman (cormorant master) manipulates a bird called a cormorant with a hand rope and makes it dive into the water to catch ayu (sweetfish), which are then released. The Nagara River is one of only 12 places in Japan where this technique remains. Of these, only two, including one in Gifu City, hold the title of Shikibushoku (official to the Board of Ceremonies of the Imperial Household Agency) and catch ayu for the Imperial Household.
For those who wish to see cormorants in action, the Gifu City Cormorant Fishing Boat departs in the evening to allow visitors to watch the cormorants at work. Tickets cost about ¥3,500, and making reservations is best.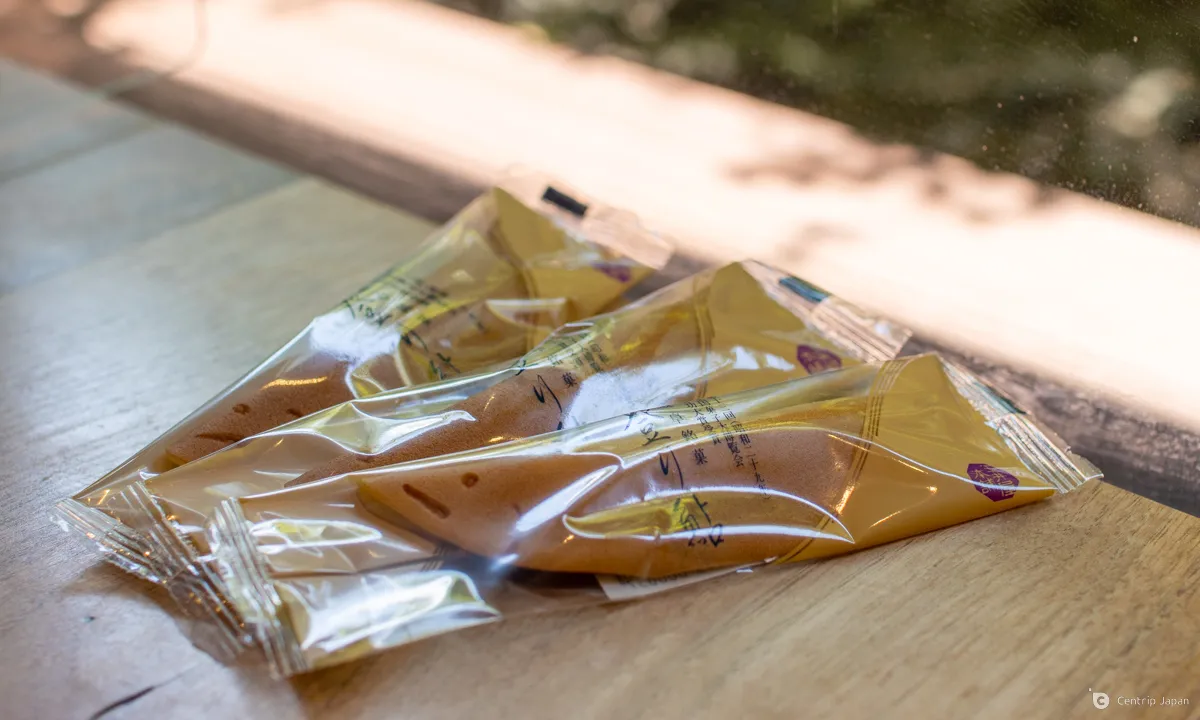 Climbing sweetfish from Tamaiya Honpo, which has a history of over 100 years
Gifu City's souvenirs are also heavily influenced by cormorant fishing. The famous Nobori-ayu (climbing sweetfish) looks cute with a motif of a sweetfish wrapped in a moderately sweet and elastic rice cake skin. This Nobori-ayu is said to have been invented by Tamaiya Honpo, a 100-year-old shop in Kawara-machi that sells more than 10,000 daily during the busy season.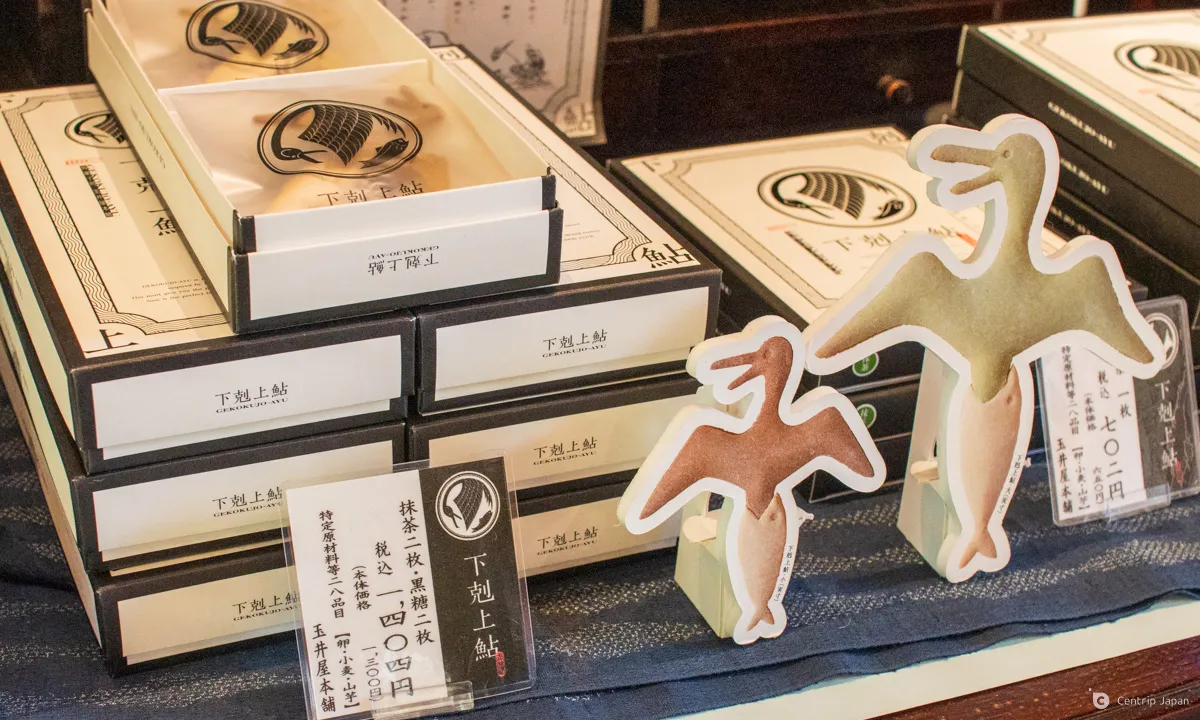 The baked sweet Shimokori Ayu is trending on social media.
Another popular item at Tamaiya Honpo is Gekokujo Ayu, inspired by cormorant fishing. In a cormorant fishing event, the cormorant bites the ayu fish, but in this baked sweet, the ayu fish bites the cormorant, making it a perfect gift to bring good luck. It is also good to buy as a snack when watching cormorants.
Mt. Kinka and Gifu Castle: 360-degree Views of Chubu
A 10-minute walk from Kawara-machi will take you to the foot of Mt.Kinka, a landmark of Gifu City. At the top of the mountain is the famous Gifu Castle, and at the foot lies Gifu Park.
Although Gifu Park is now a place for citizens to relax, it was once a luxurious garden with a residence resembling a landscape painting created by Nobunaga. Today, an information center, a small Japanese garden, and a teahouse called Kashoen with authentic powdered green tea and Japanese sweets are in the park.
There are two ways to climb Gifu Castle.
The first is to use the Gifu-Kinkasan Ropeway, which departs from Gifu Park. It is a 4-minute ropeway ride to the top of the mountain, followed by an 8-minute walk along a mountain path.
The other is an hour climb up to the mountain top. There are many hiking courses, and the elevation is only 329 meters, so even beginners can easily take the challenge.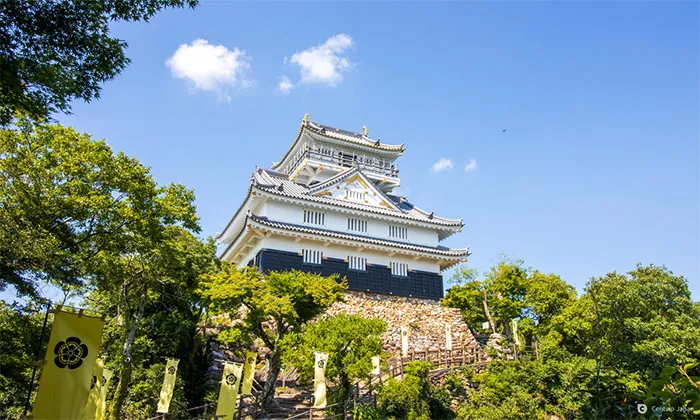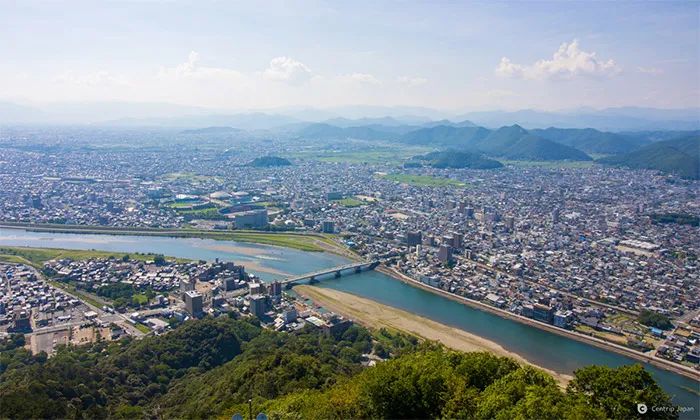 Admission to Gifu Castle is ¥200 with the main attraction, the 360-degree observation deck on the top floor, from which you can see the Japanese Alps, Nagoya Station, Inuyama Castle, and other landmarks in the Chubu region. See with your own eyes how the lord of the castle looked at that time.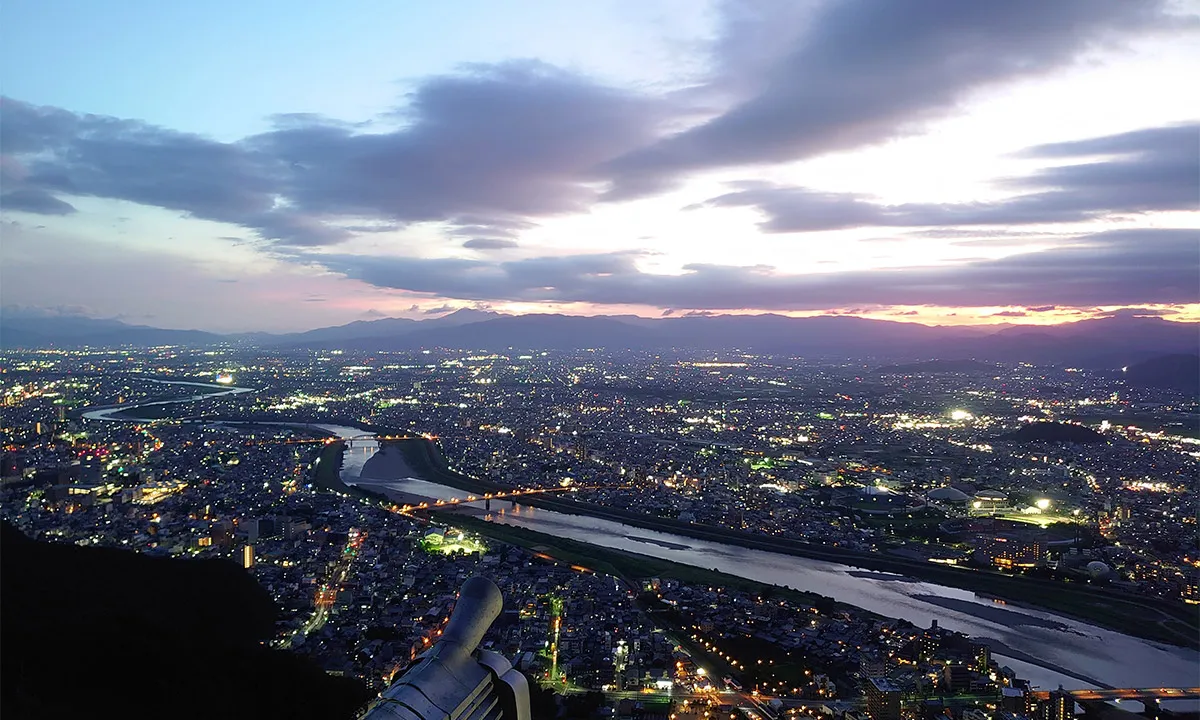 Night view from Gifu Castle
Every year, during summer and other limited periods, Gifu Castle, open until the evening, extends its opening hours into the nighttime. The Gifu Kinkazan Ropeway, which operates in conjunction with the castle, also extends its hours for nighttime operation. Visitors can enjoy a 360-degree night view from a high point, and during the cormorant fishing season, they can also look down on the lights of cormorants on the Nagara River.
See the Attractions below for special periods.
If you are traveling by car, enjoy the beautiful night view of Gifu at Kinkasan Observation Park, a night-view spot only accessible by car. (Driveway open hours: 7:00 - 21:00).
Inaba Shrine, Kogane Shrine, and Kashimori Shrine
If you like Japanese shrines don't miss the three shrines whose deities have a parent-child relationship: Inaba Shrine (father), Kogane Shrine (mother), and Kashimori Shrine (child). Visiting the three shrines has been a custom since the Edo period (1603-1868.) A visit to all three shrines is said to bring happiness to your family.
Each of the three shrines has its unique character, so start at Kogane Shrine, closest to Gifu Station, then move on to the second, Kashimori Shrine, and the third, Inaba Shrine.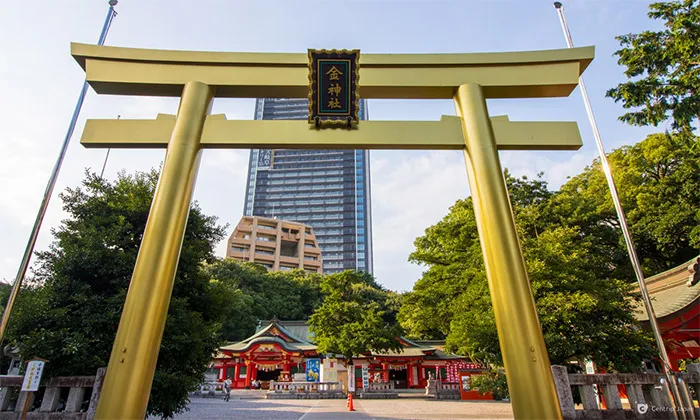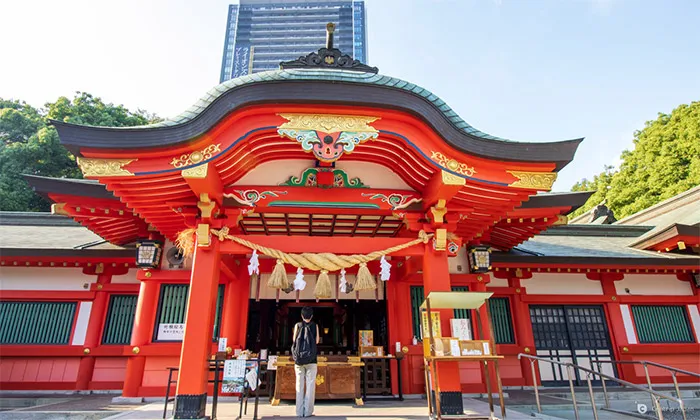 Upon arrival at Kogane Shrine, the first thing that shocks visitors is the massive golden torii gate. It is a sight that even Japanese people accustomed to seeing red torii gates cannot help but take pictures of. As the name suggests, Kogane (gold) Shrine brings good luck for money in business, and visitors are said to be especially numerous before the lottery draw.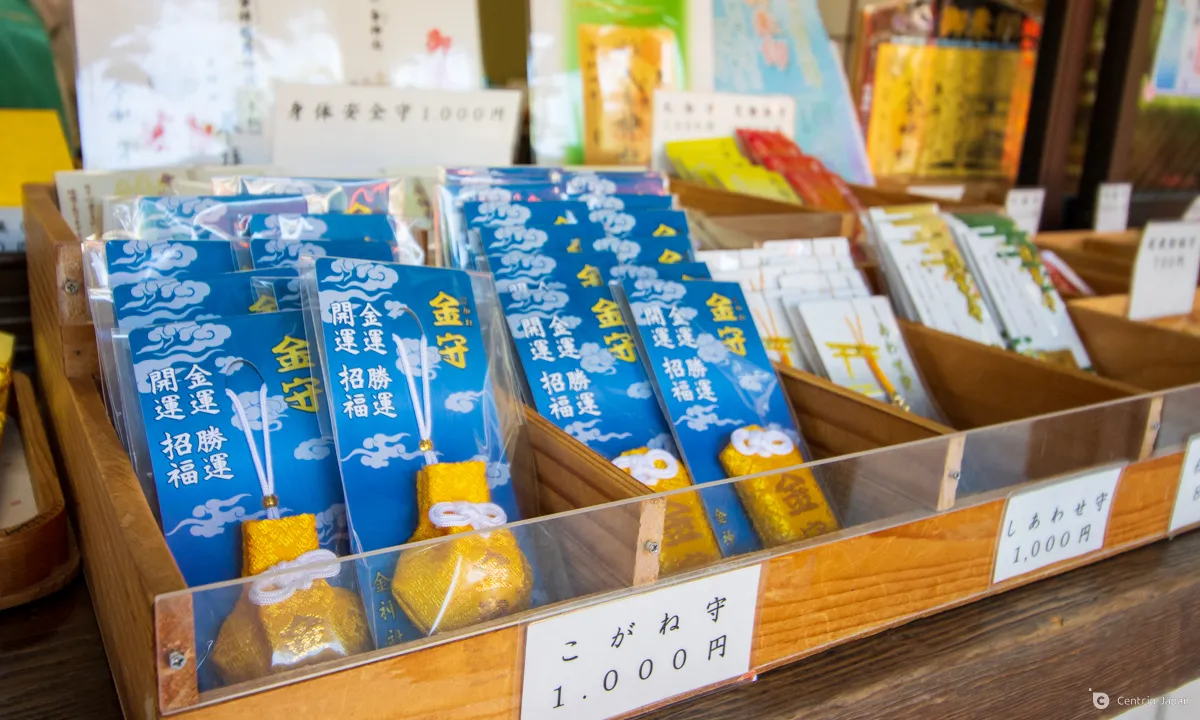 Various gold-colored amulets
The shrine is full of gold, and the shrine office has gold amulets and gold mallet key chains that bring good luck. Please look around to see what other gold items are available.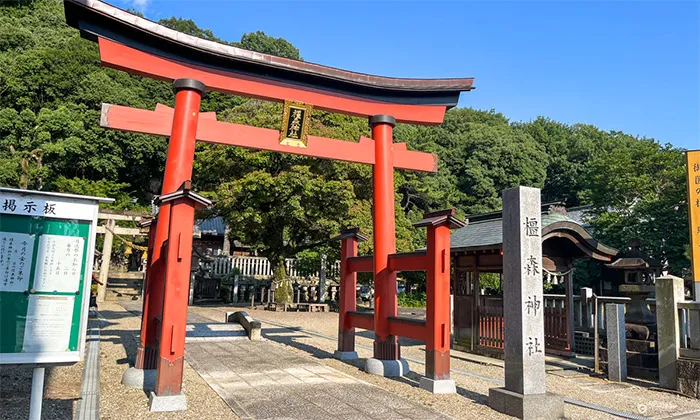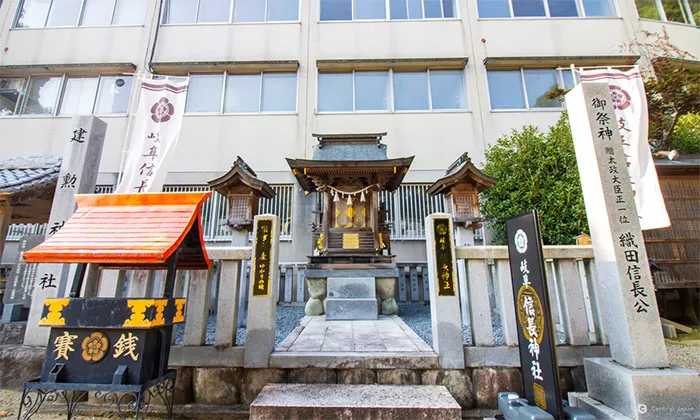 The second stop is Kashimori Shrine, located a short distance from the main road. This shrine protects the safety and growth of children.
Also, the Gifu Nobunaga Shrine is dedicated to Oda Nobunaga and is a must-visit for Oda Nobunaga fans and those who want to get ahead in life.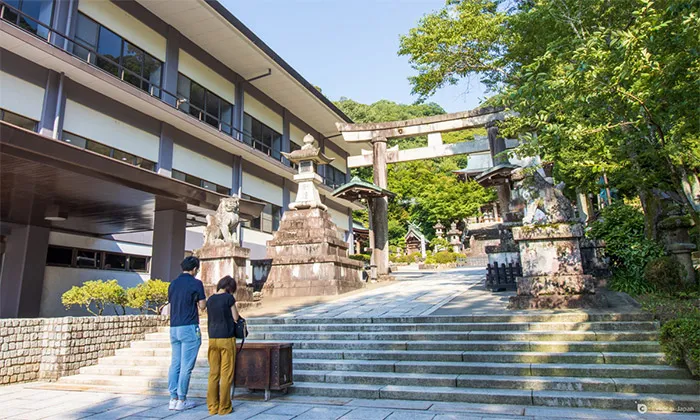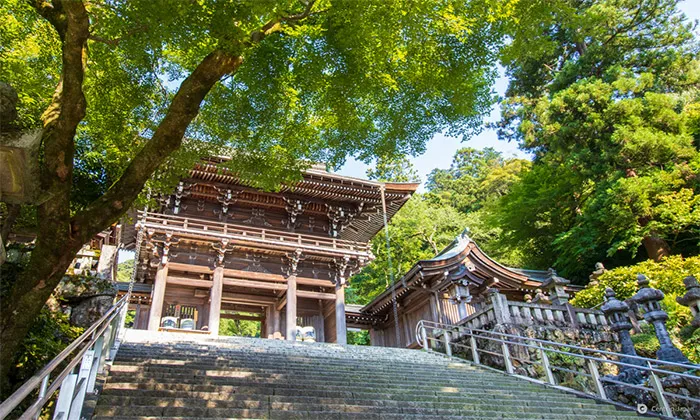 The third place to visit is Inaba Shrine, which has a history of 1,900 years. The vast shrine grounds have a large torii gate and a long approach to the shrine, and as soon as you enter, you will feel a sense of tranquility and solemnity. It is also the most visited shrine in Gifu Prefecture during the New Year's holiday, which shows the importance of Inaba Shrine to the local people.
Within the precincts of Inaba Shrine is the famous Kokuryu Shrine, which you might miss if you are not paying attention. It is said to grant any wish and is effective at healing illnesses and passing exams and attracting worshippers from all over Japan.
A Gorgeous Library: Minna no Mori Gifu Media Cosmos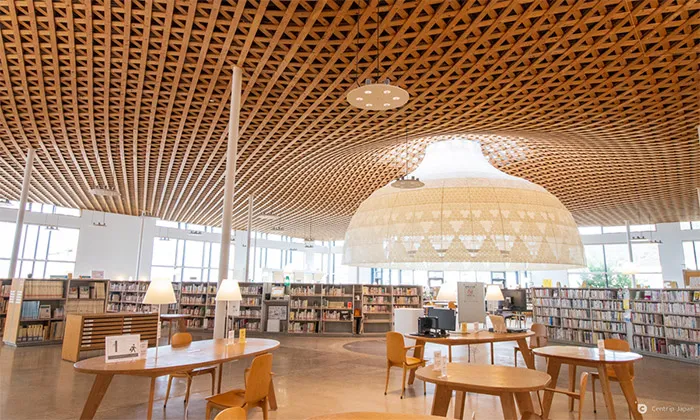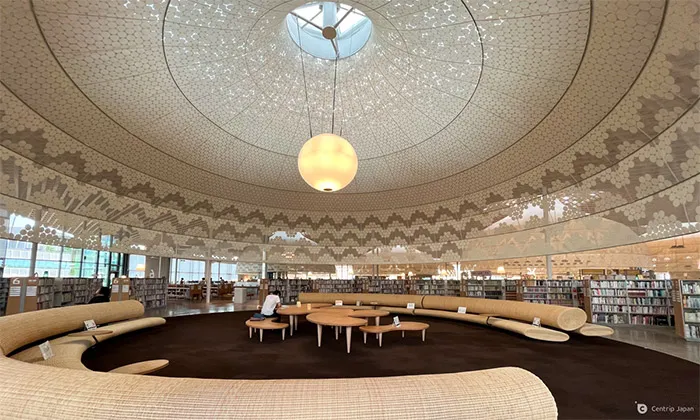 Minna no Mori Gifu Media Cosmos is a cultural complex with the Gifu Central Library at its core, designed by internationally renowned architect Toyo Ito and selected multiple times as the "Most Beautiful Library in Japan." The interior has a lattice-like roof made of Gifu cypress, and the open space has no walls and is divided into areas by 11 umbrella-like objects of different designs that float in midair. The warmth of the building, with natural light streaming in, is filled with the sounds of children playing, and you can even take pictures for social media (don't take photos of other people's faces.)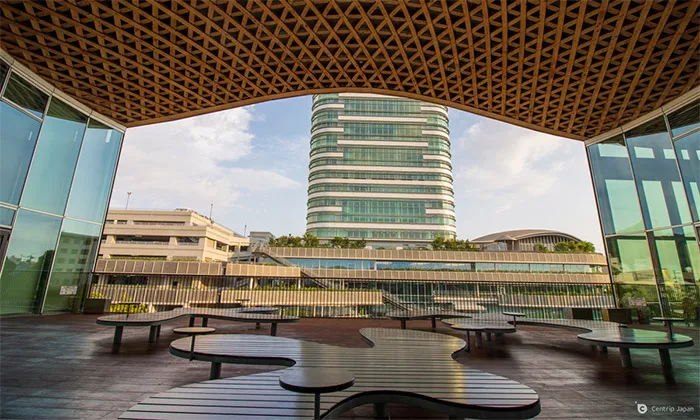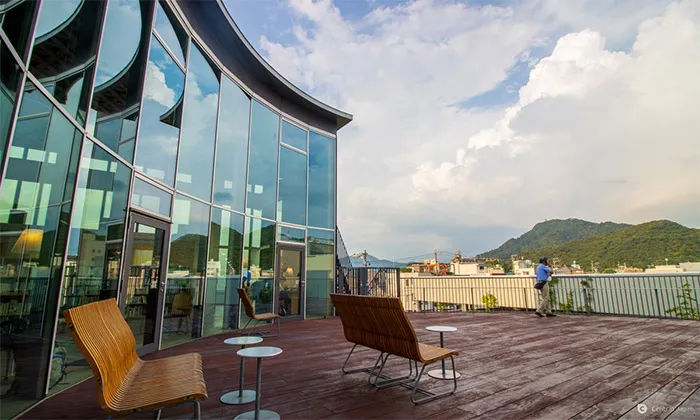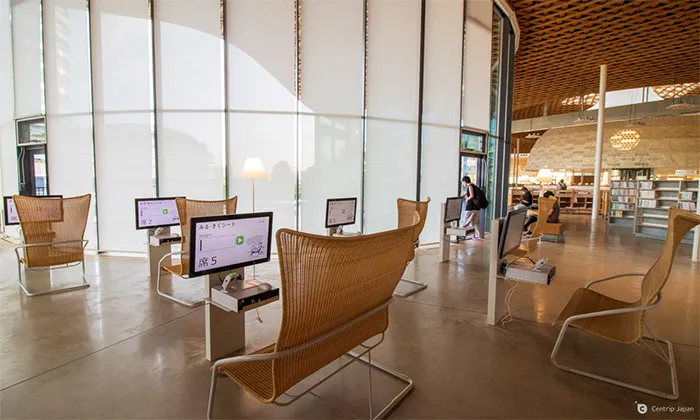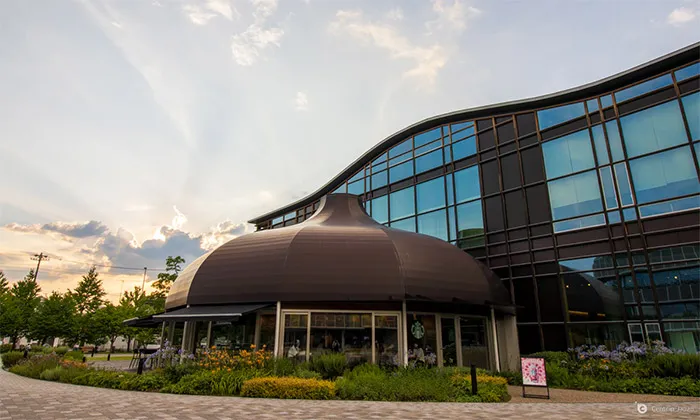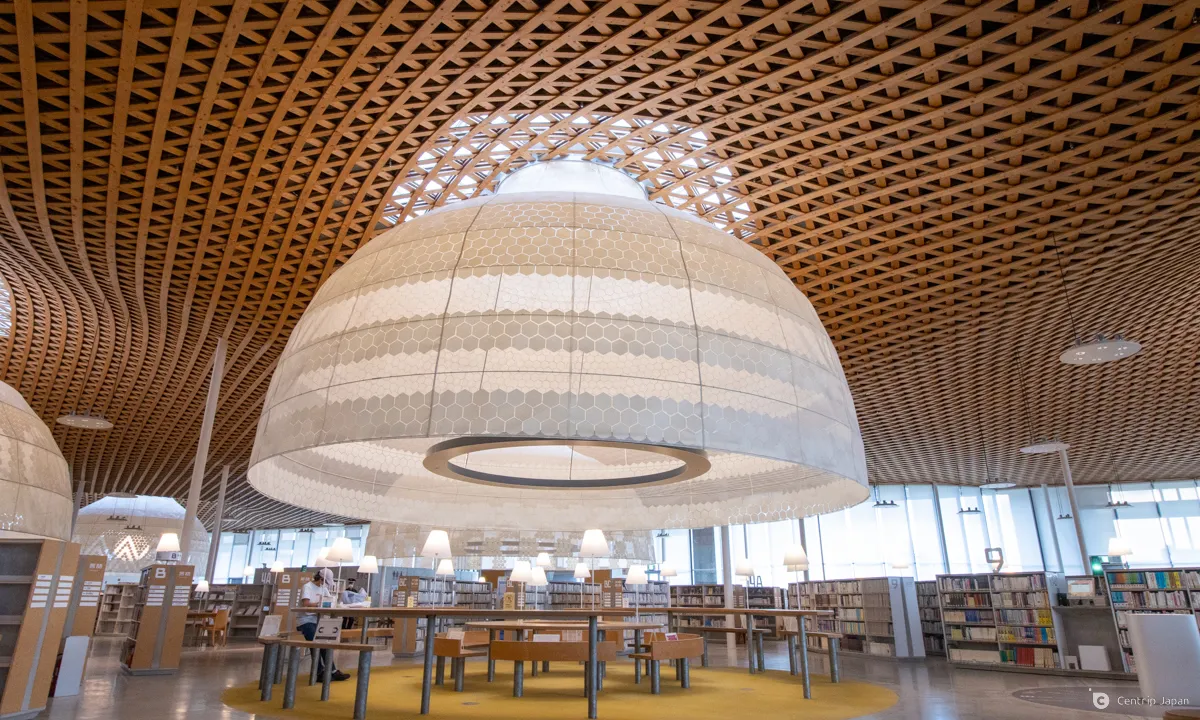 The entire library is like a work of art and is worth a visit even if you do not speak Japanese. It will make you jealous of Gifu citizens who get to use Gifu Media Cosmos anytime.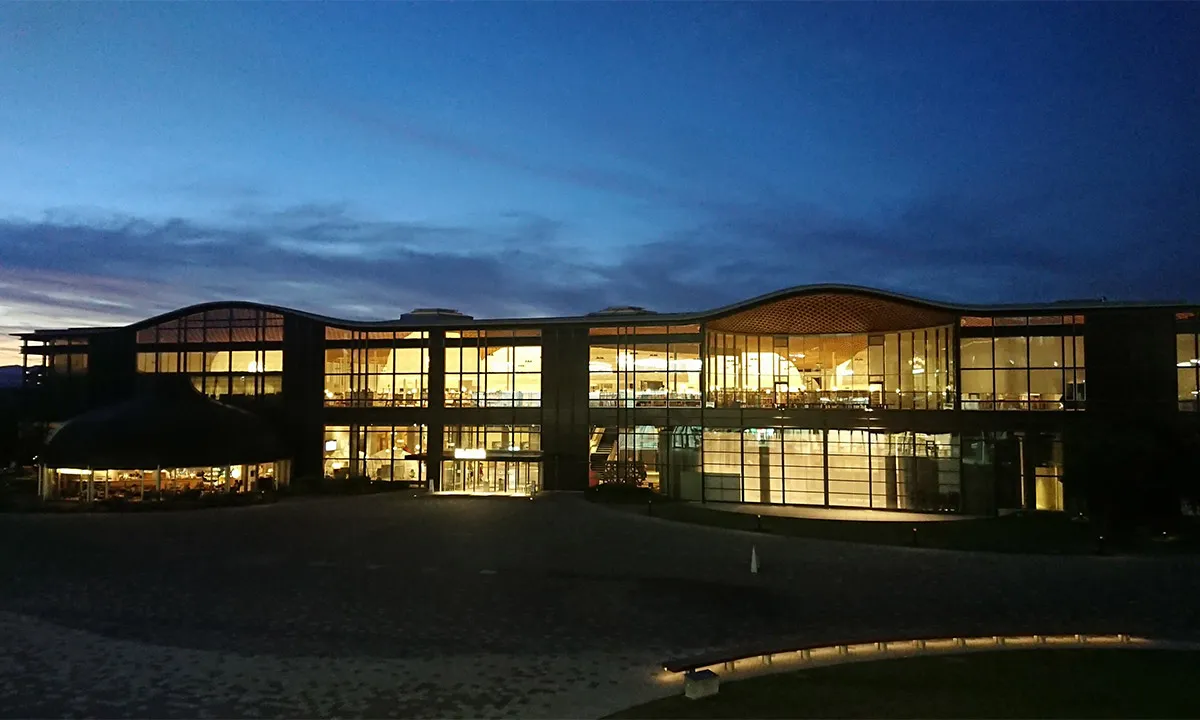 We also recommend taking a picture of the illuminated umbrella-shaped curtains at the observation space on the 17th floor of Gifu City Hall across from the library. (Observation space open hours: 8:00am - 8:00pm)
Access to Gifu City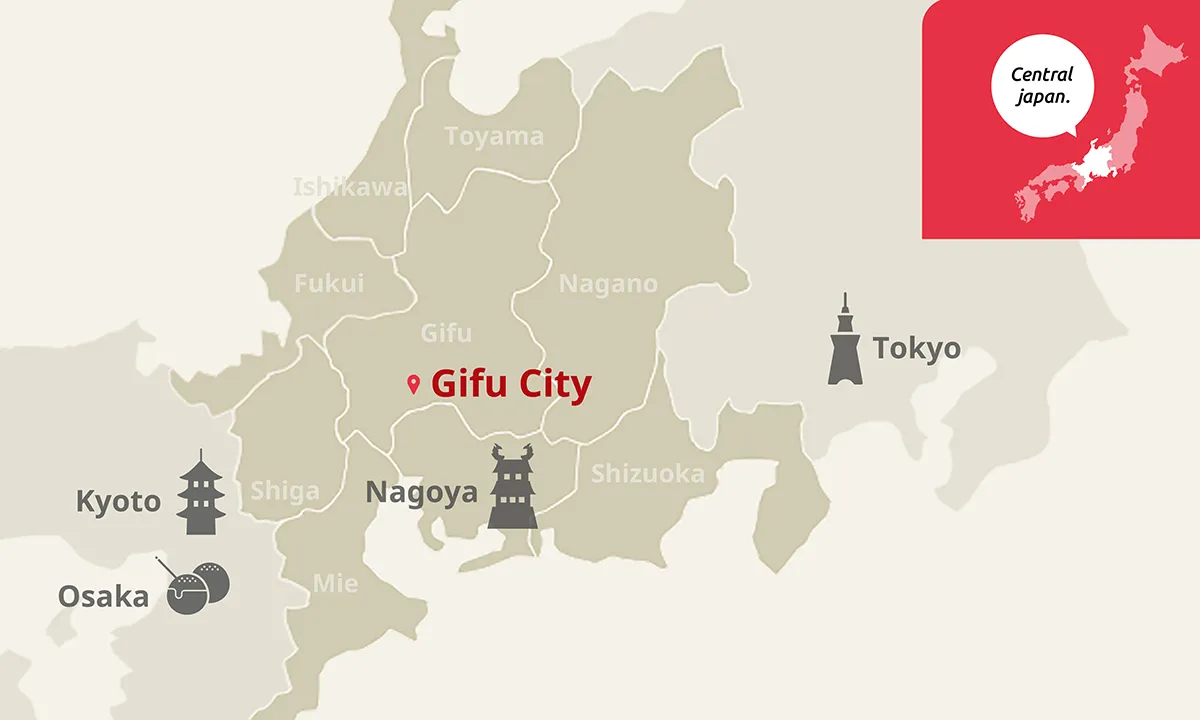 To Gifu City by Train
From Nagoya, take the JR Tokaido Main Line from Nagoya Station to Gifu Station (approx. 20 minutes, ¥470 fare).
From Chubu International Airport, take the Meitetsu Airport Line Express to Kanayama Station, and transfer to the JR Tokaido Main Line to JR Gifu Station (about 1 hour, ¥1,370). Or, take the Meitetsu Airport Line to Meitetsu Gifu Station (about 1 hour, ¥1,370).
From Hida Takayama, take the JR Hida Express train from Takayama Station to Gifu Station (approx. 2 hours, ¥4,500 for an unreserved seat).
To Gifu City by Car
From Nagoya City, take the Tokai-Hokuriku Expressway from the Nagoya Expressway, exit at the Gifu-Kakamigahara Interchange, and drive northwest for about 20 minutes to reach the center of Gifu City.
Wrap-up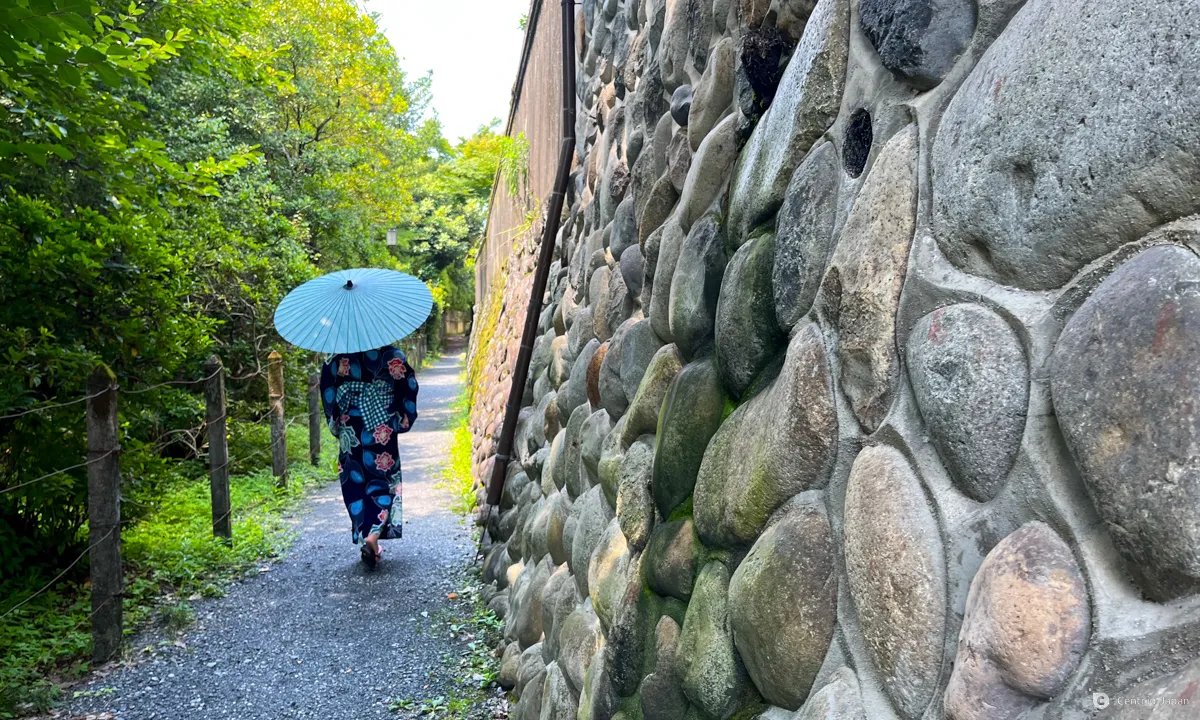 Kawara-machi Town
Stepping into Gifu City, the cultural capital of Japan, is like unearthing a treasure, and the deeper you get to know it, the more fascinating it becomes.
History and culture buffs should visit the old town of Kawara-machi, see the view that Nobunaga Oda admired at Gifu Castle, and then go to the Nagara River to see the cormorant fishing practiced there for over 1,300 years. Lovers of contemporary art and culture should visit Gifu Media Cosmos and experience the beauty of its architecture.
Just 20 minutes from Nagoya, the profoundly relaxing town of Gifu City awaits you.
Click here to get the latest information on Central Japan.Centrip Japan - Nagoya and Chubu Information