About Gero Hot Springs
Gero Hot Springs sits alongside the Hida River and was called one of the top three hot springs by philosopher Razan Hayashi, who served four shoguns, including Ieyasu Tokugawa and a Zen master at Kyoto Gozan during the Muromachi era, Banri Shuku. Gero's hot spring mountain village makes an attractive tourist destination.
Funsen-chi, Ashi-yu, Soto-yu
There are three public baths along the Hida River. There are also some free footbaths in town where you can take a footbath while exploring the town. You'll surely find a favorite as you walk around town.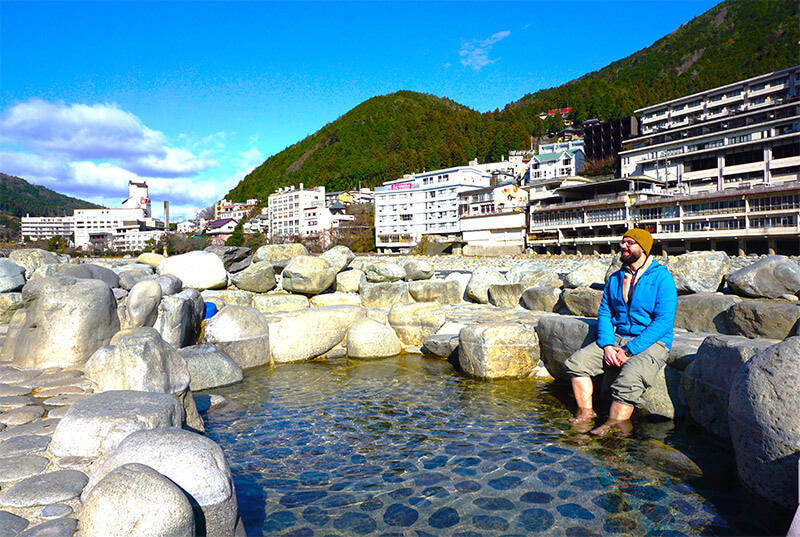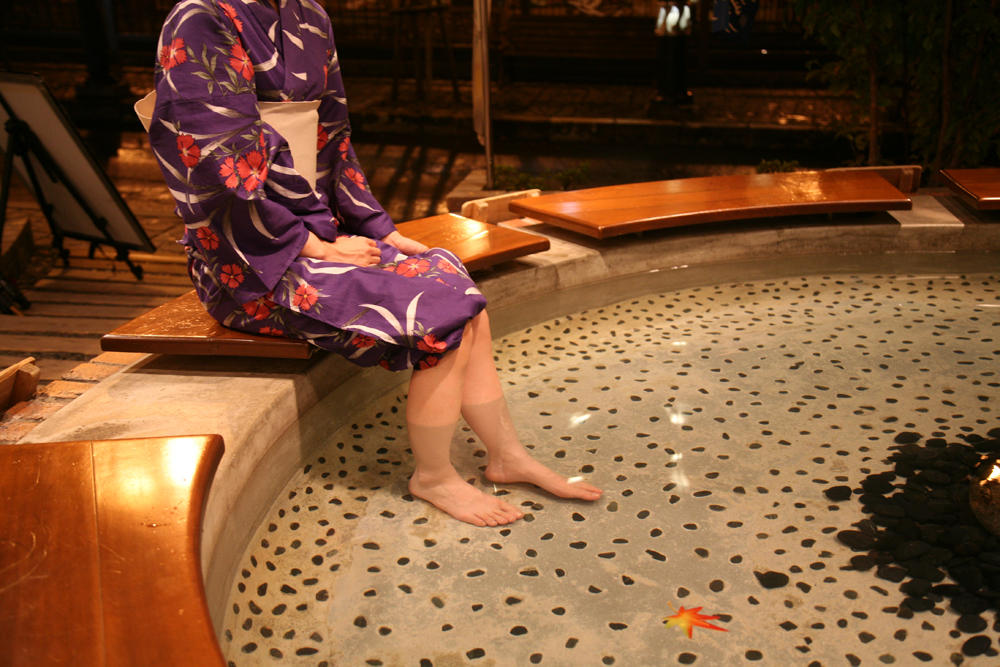 Spring Quality
Simple (Simple Alkaline Hot Spring) Try and see how smooth the water is.
Effects
Heals rheumatism, sports injuries, nerve pain, and helps with recovery from illness. The 9.2 pH levels in the water have a cleaning effect that will give you smoother skin and make it look healthier.
Management System
In order to provide the highest quality of water, the hot springs in Gero established a centralized management system in 1971, which became operational in 1974.
Hot Spring Manners
First, rinse your body outside the bathtub with some water from the tap or the bathtub using a washbowl.

Wash your whole body with soap.

After rinsing all the soap off your body, tidy up the area and enter the tub for a soak.

After you finished soaking, don't rinse your body with tap water. This will preserve the spring minerals and ensure you get the full effect of the spring water's benefits.
Bonus Tips
If you don't feel comfortable naked in front of other people, you can ask for a private bath.

Note that the bath water can be very hot. If it feels too hot, you can add some cold water, but only after checking with anyone who's already in the bath.

You can bring a small towel into the bathing area. But once you enter the bathtub, keep the towel out of the water.

Do not drain the bathtub water.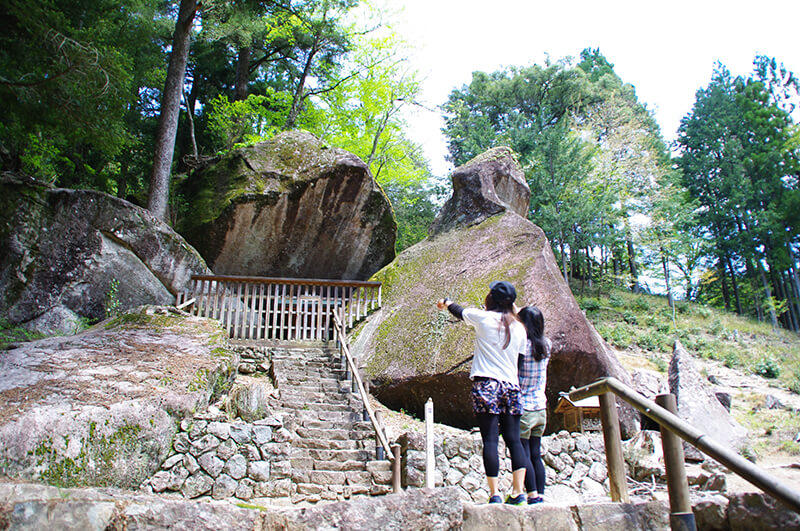 Kanayama-cho
Kanayama-cho flourished as a highway town during the Edo Period. It was often referred to as "The Gateway to Hida". It retains its pre-modern style even now. The area is home to an ancient power spot known as Kanayama kyosekigun. Ancient people used the large rock formation and its interactions with sunlight to understand the changing of the seasons. There are popular guided tours that you can take part in. Other popular activities in Kanayama include rock collecting inside an ancient mine and kayak tours of the local dam and adjoining lake.
Kanayama-cho Tourism Bureau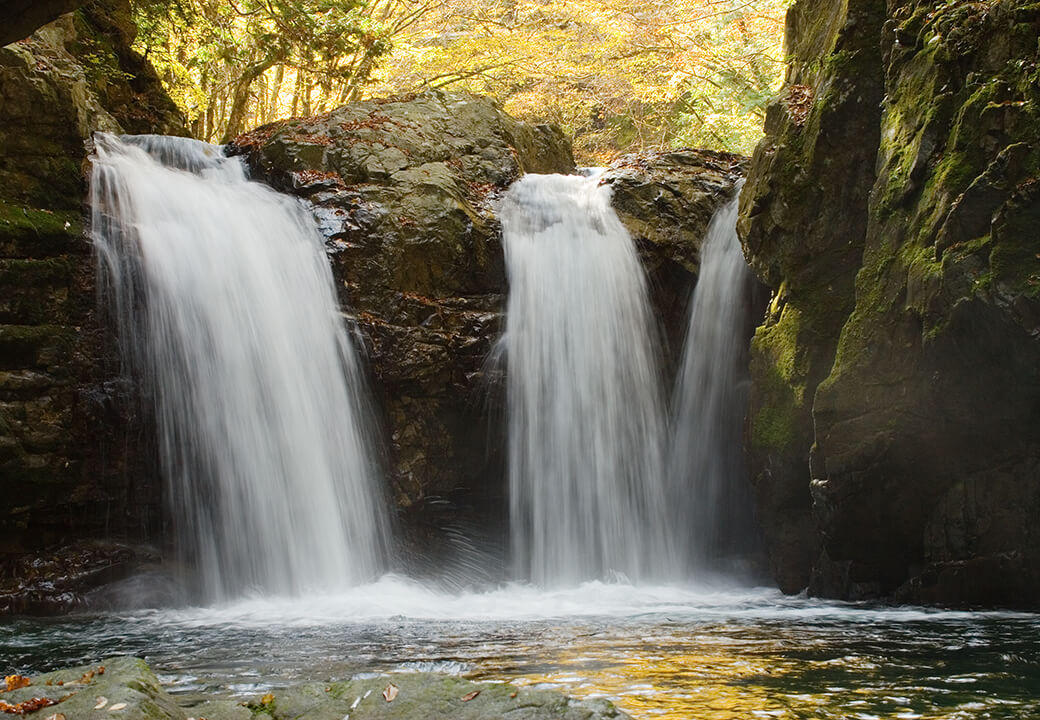 Osaka-cho
Osaka-cho, 98% of which is surrounded by trees, has more than 200 waterfalls created by the volcanic activity of Mt. Ontake. A tour with a local guide to see these falls and climb the canyons will give you the idea of being in the nature. In winter, there is a tour to go and see the frozen falls. Also, Osaka has naturally high-density carbonated spring water which is hard to find in Japan, so you can enjoy bathing or food cooked with the carbonated spring.
Hida Osaka Tourism Bureau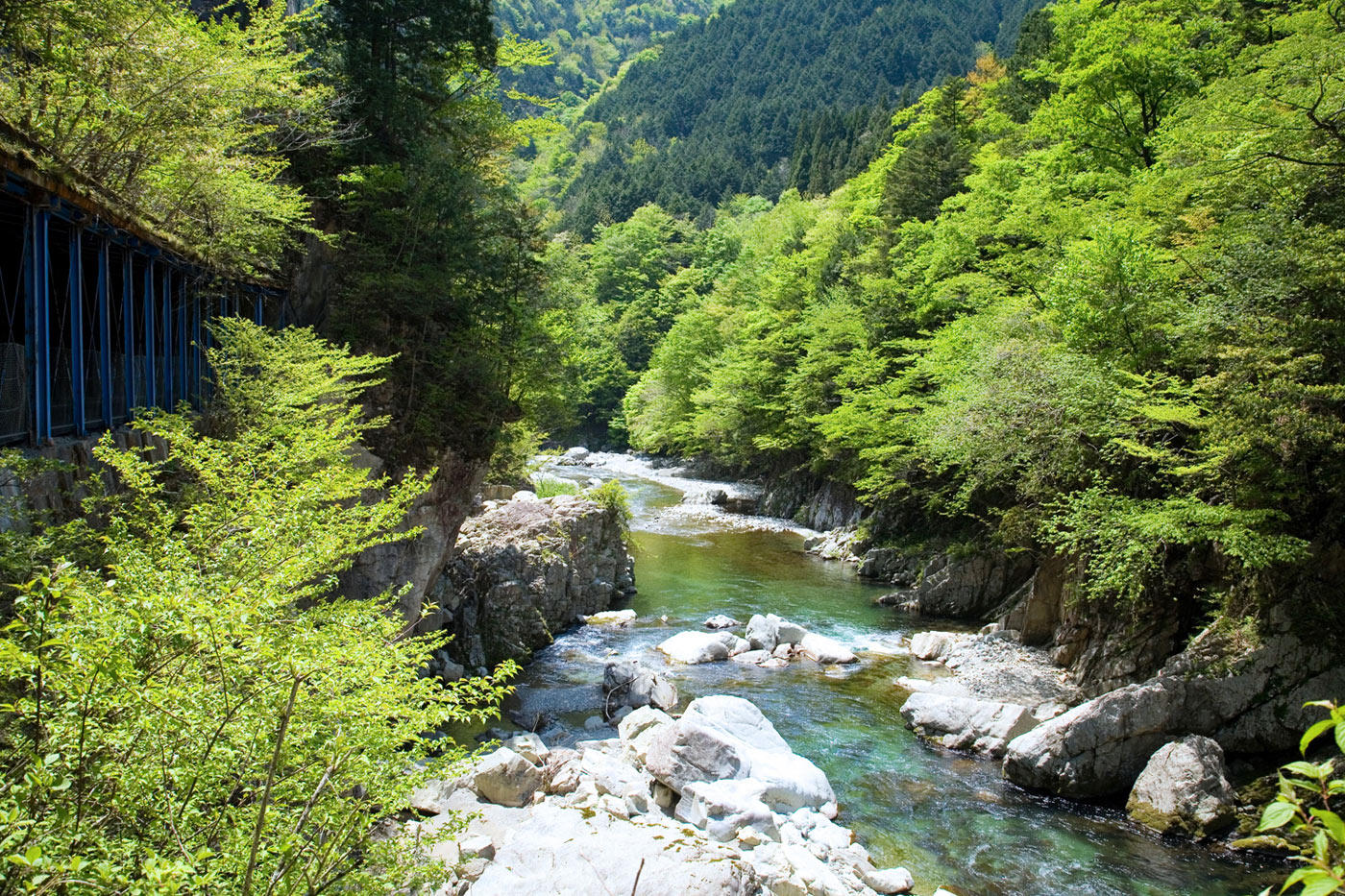 Maze
Many mountains including the Maze River are the source of local hot springs, and Maze is a member of the "Most Beautiful Village Association" due to its beautiful natural environment and historical assets. Field activities, canyon climbing, catching fish by hand, and blueberry picking are popular activities here. Maze's sweet fish won the first prize in a nationwide competition, so it's definitely worth checking out! In summer, many people visit Maze to enjoy fishing.
Minami Hida Mazegawa Tourism Bureau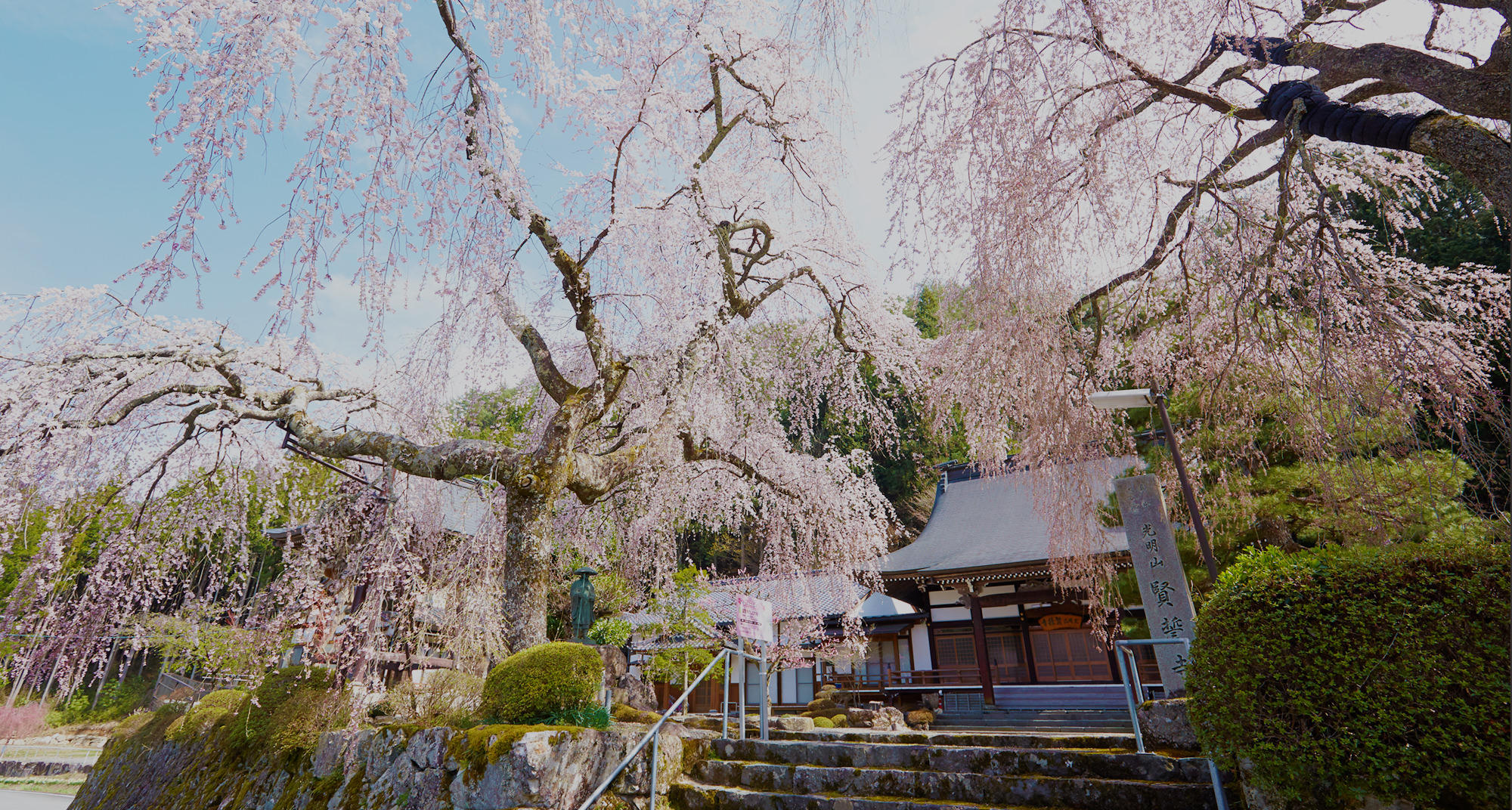 Hagiwara-cho
Hagiwara-cho flourished as a highway town. In the center of the town, there are many historical places including a sake brewery established during the Edo period. From summer to autumn, they hold a morning market every Friday. Many people enjoy shopping at the stores with lots of fresh local vegetables and specialties. More than 20 famous cherry trees including Iwataro no Shidare Zakura are here, so naturally, there are cherry blossom festivals and a cherry blossom walk in spring.
Hagiwara-cho Tourism Bureau