| Hannah Tsai
A Walking Map of Nagoya's Trendy Areas: See a Different Side of Nagoya
Tokyo is known for being fashionable, Osaka for its unique character, and Nagoya for its retro feel, local charms, and relaxing pace. It's all part of Nagoya's charm. Today join Centrip as we introduce you to the busy city of Nagoya, and give you the lowdown on all the top spots to visit.
Cost-Conscious Tips: Nagoya Subway Day Pass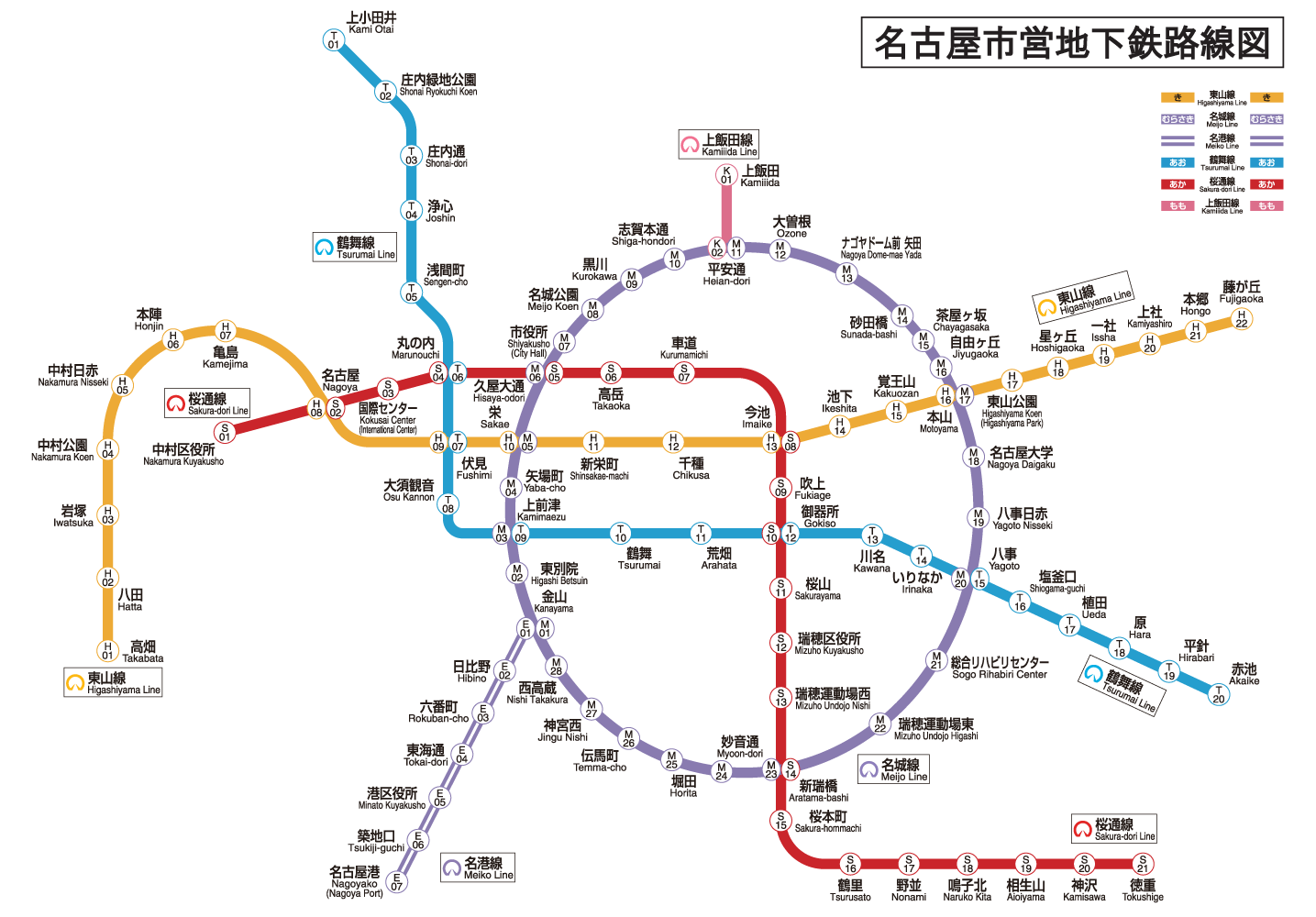 Source:Nagoya City Transportation Bureau
If you want to take in the sights all at once, we recommend a one-day ticket for the Nagoya Subway. Every location in the article is easily accessed by subway, so this ticket is a great value. It gives you full access to the Nagoya subway for 24 hours. The ticket costs ¥760 for adults and ¥380 for children. If you plan to ride the subway more than 4 times, you'll be rolling in savings.
On weekends and holidays, and the 8th day of every month, you can get an even better deal with the Do-Nichi Eco Ticket, which allows you unlimited rides on all city buses and subways for one day. At ¥620 for adults and ¥310 for children, the savings kick-in after the 3 rides.
9 AM Shikemichi: Go Downtown for a Bite of Nagoyan Breakfast (Kokusai Center Station)
Wake up early and don't miss out on Nagoya's unique breakfast offer!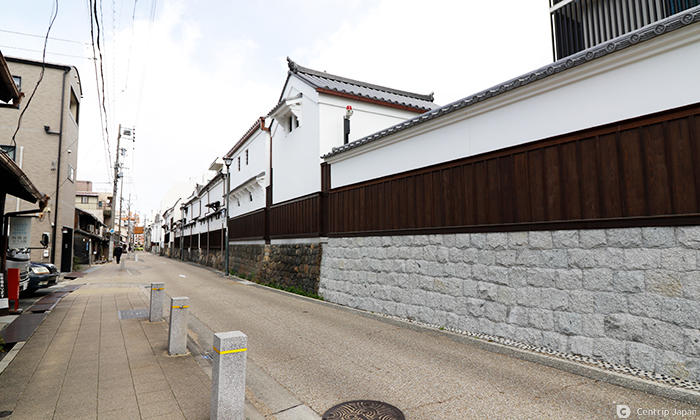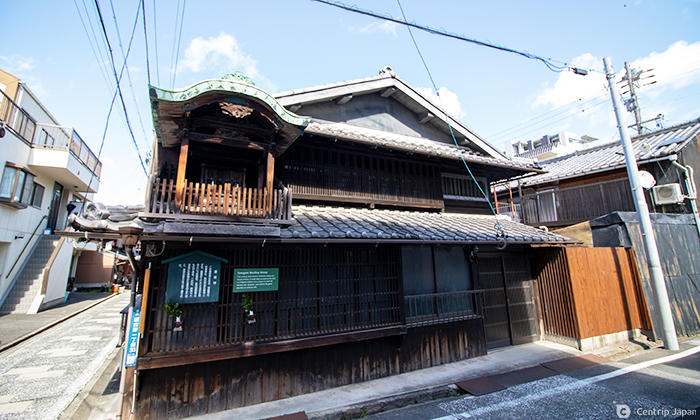 First, have a cup of coffee in the traditional atmosphere of Shikemichi. It was originally built as a commercial district in 1610 when Nagoya Castle was built. Shikemichi has flourished for over 400 years. Many old buildings remain with their white plaster walls and some houses have small shrines on their roofs.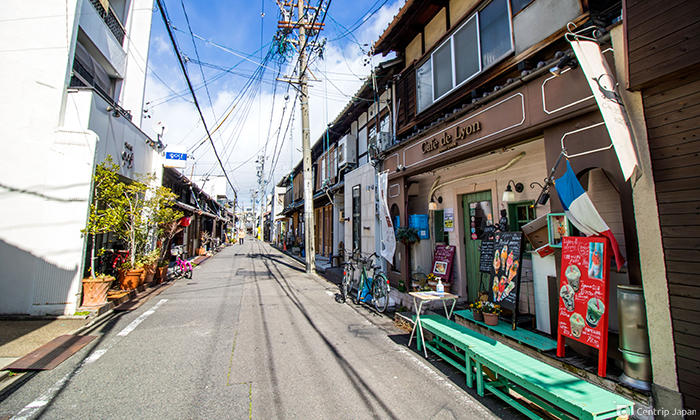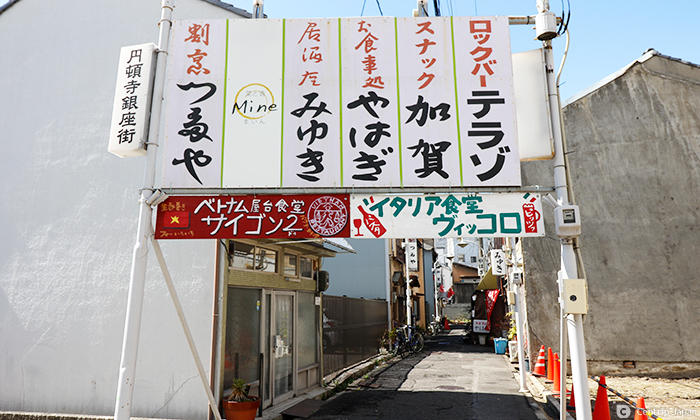 The Shikemichi area has always been quiet and peaceful, with few passersby. For the curious traveler, many tasteful cafes and restaurants are waiting to be found. Wandering around while stopping at spots that pique your interest is the best way to visit Shikemichi.
Retro Cafe: Cafe New Poppy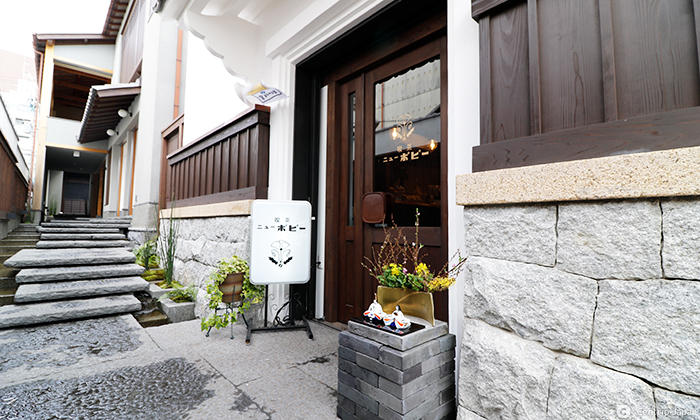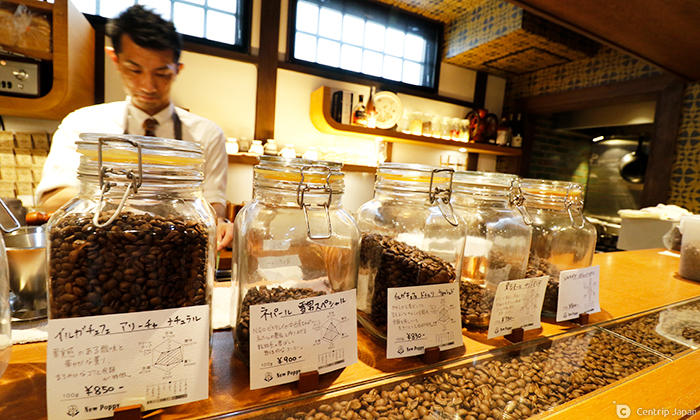 Shikemichi might be the path less trodden, but it has many tasteful cafes and restaurants awaiting discovery by travelers who wander through the area looking to experience what it has to offer.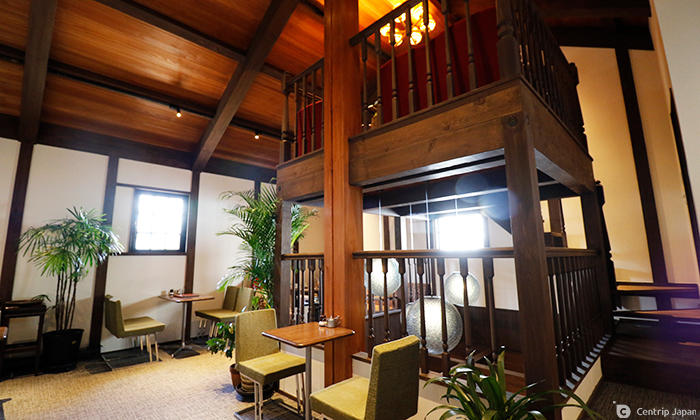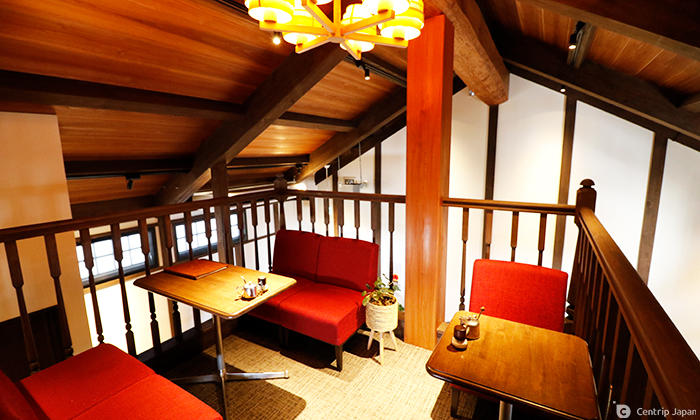 In this high-ceilinged Japanese ex-warehouse is a quiet little loft. Enjoy yourself in the quaint atmosphere while having coffee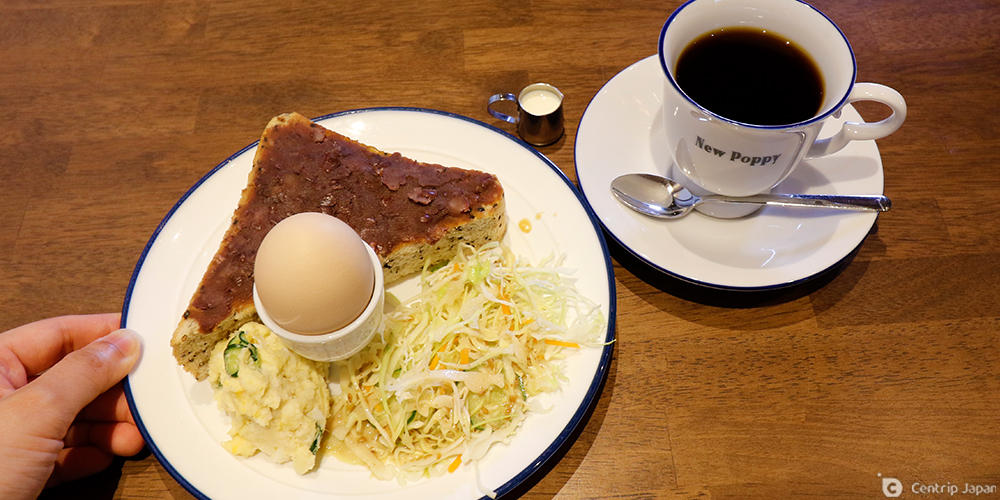 Breakfast service starts from 8–11 am, and with a drink order you'll get a free slice of toast (white or sesame), a boiled egg, and a salad. For an extra ¥100, you can add a red bean spread or roselle jam. Red bean paste is a staple of Cafe New Poppy. The faint milk-flavored bean paste is a handmade family recipe and is refreshingly sweet. It also comes with a sesame salad and homemade fluffy mashed potatoes. This hearty breakfast comes in at a mere ¥650! If you can't make it in the morning, the regular menu items of Griddled Toast with Red Bean Paste topped with Ice Cream (¥810) and Curry & Rice (¥850), are also recommended. Enjoy the taste of local Nagoyan cuisine while relishing in the aroma and sounds of freshly ground coffee.
11 am Meijo Park: Time for a Stroll (Meijo Koen Station)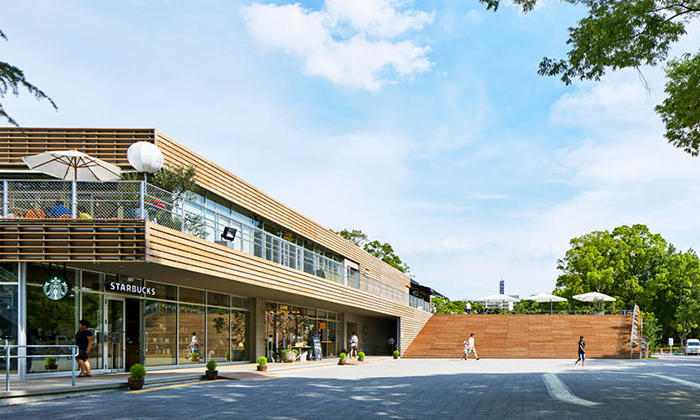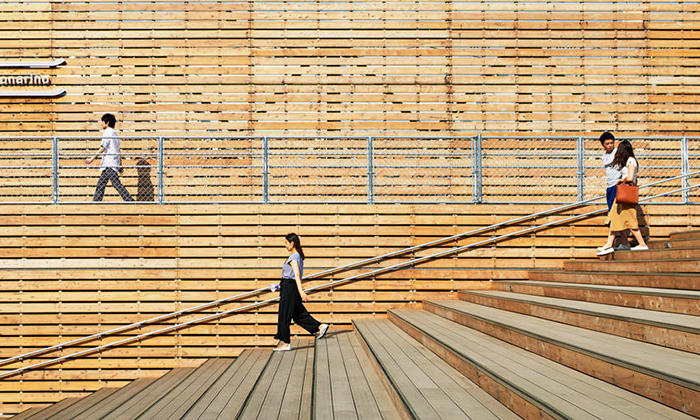 Meijo Park is located next to Nagoya Castle. Tourists often swing by for a stroll after they have finished touring the castle. Nagoyan locals also come here to jog or walk with their families. At the entrance of Meijo Park, there is a wooden building called Tonarino, that looks just like a work of art. It's a trendy leisure facility with a Starbucks, restaurants and sports shops.
The Tonarino Marche is held on the second and fourth Sundays of the month from 10–4 pm. Many locally made items are on sale from handmade accessories, vegetables, homemade jams, and more. Why not spend your morning at the market finding the perfect Made-in-Japan souvenir?
1 pm Kakuozan: The Best Cafes and Sundries (Kakuozan Station)
When you tell a Nagoyan that you live near Kakuouzan Station, their first reaction is "You live in a trendy area!". Kakuouzan is not only home to a large concentration of small stores and dessert shops, but also an upscale neighborhood that many locals aspire to live in. Its quiet, easy-going environment, has repeatedly earned it the position of #1 place to live in Nagoya.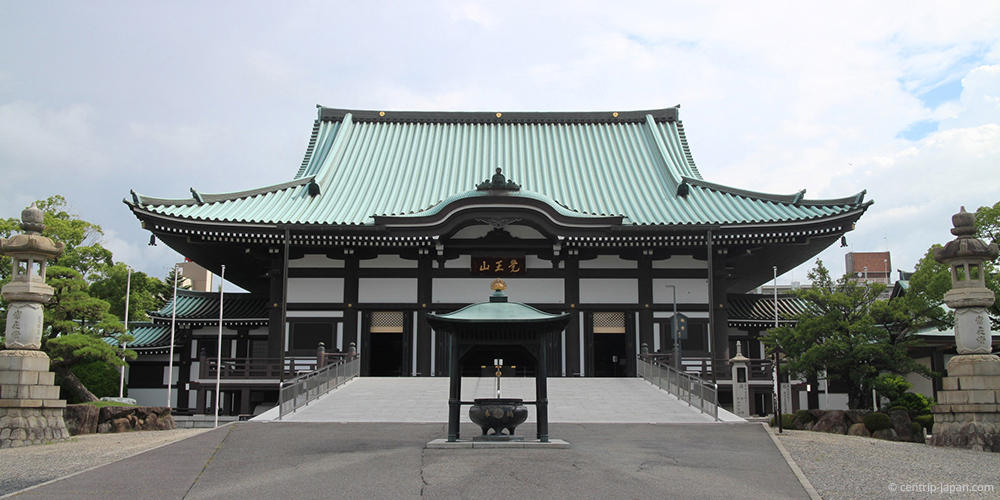 The Kakuouzan area is home to Nittaiji Temple. The road to the temple is long & straight, lined with nostalgic Japanese-style buildings and cute European style shops. This gives the whole area an engaging retro-turned-modern feel.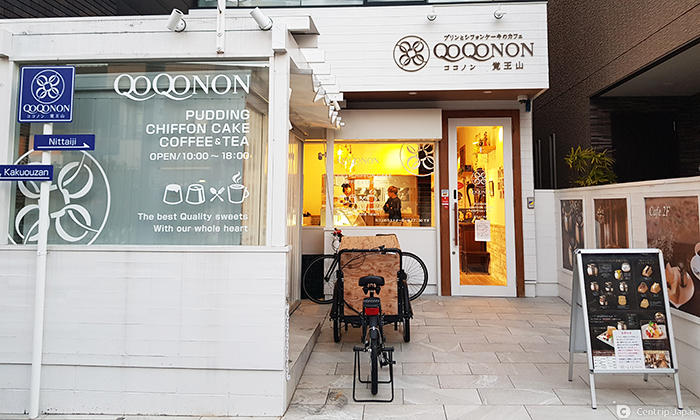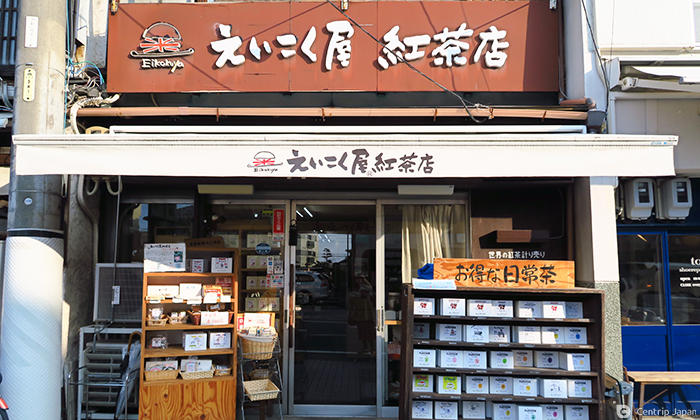 Various sweets and sundries shops line the roads. These include Kususu, specializing in cute buttons; Eikokuya Tea Shop, with an abundance of teas; QOQONON, with popular pudding desserts; and chez-Shibata, an award-winning cake shop. With so much to see and do make sure you don't lose track of time.
Hawaiian Cafe HaleLani Terrace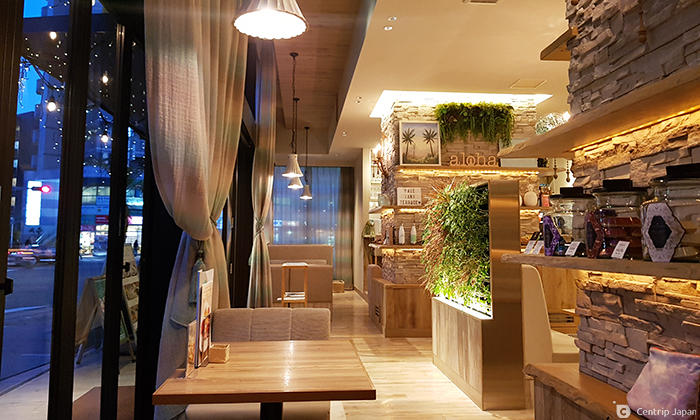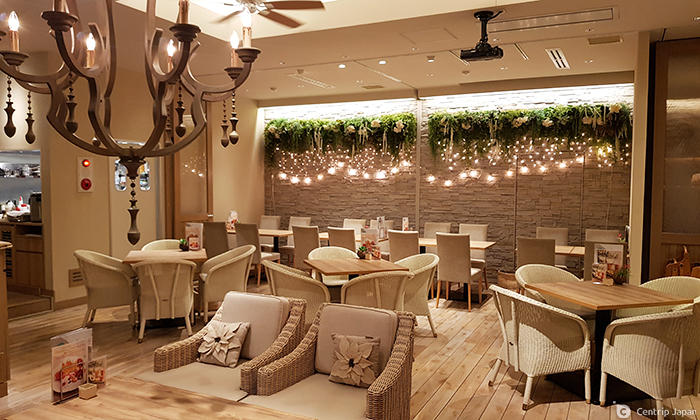 The Hawaiian-style cafe HaleLani Terrace is also here. The atmospheric decor makes the restaurant feel like a small island wrapped up in a tiny bundle. Modern décor, sand curtains, green plants, and sundries from Hawaii bring the tropical island straight to their guests.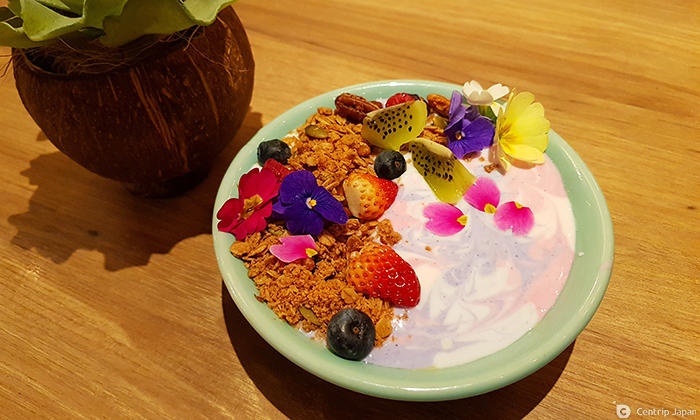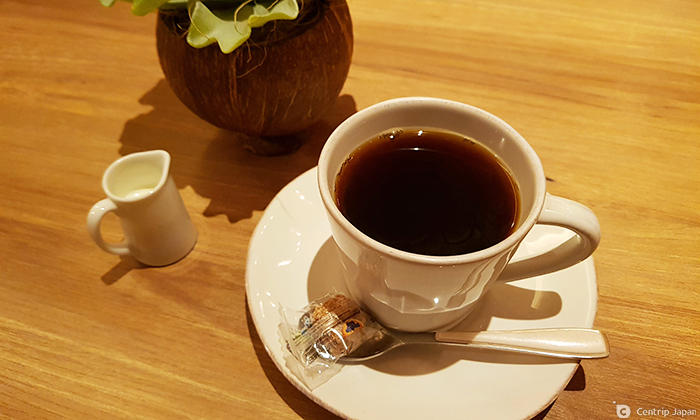 Their menu focuses on natural health. I ordered the famous Mermaid Bowl & a beautifully marbled smoothie, topped with a refreshing texture that's not too sweet. (¥990)
4 pm Osu: Treasure Hunting in Unique Vintage Clothing Stores (Kamimaezu Station)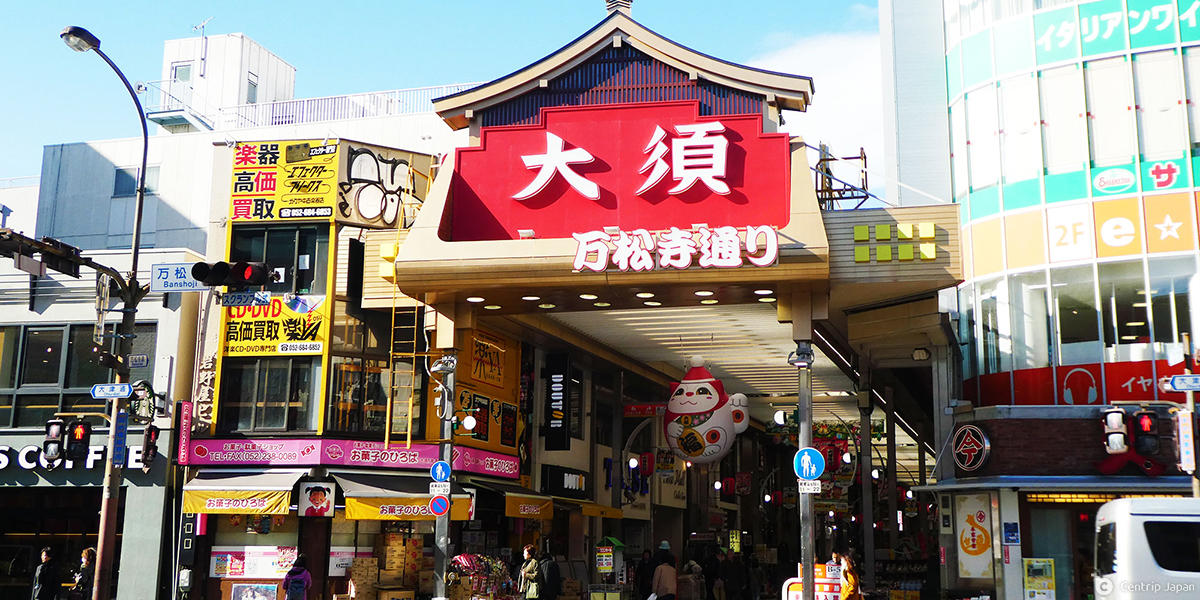 Osu is a must-visit tourist spot for visitors to Nagoya. At the same time, it's also a new shopping district where anime, second-hand clothes, and exotic gourmet foods can be found. If Kakuozan is a well-mannered youth, then Osu is bad boy chicks dig. Next, We'll take a look at a used clothing store in Osu!
H3: Store in History: Simple and Retro Used Clothes for Everyday Wear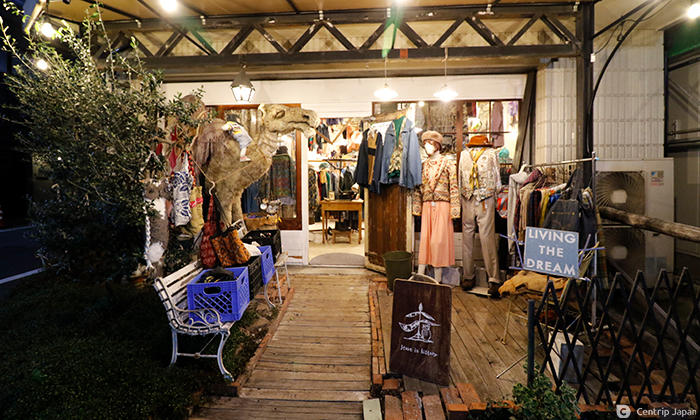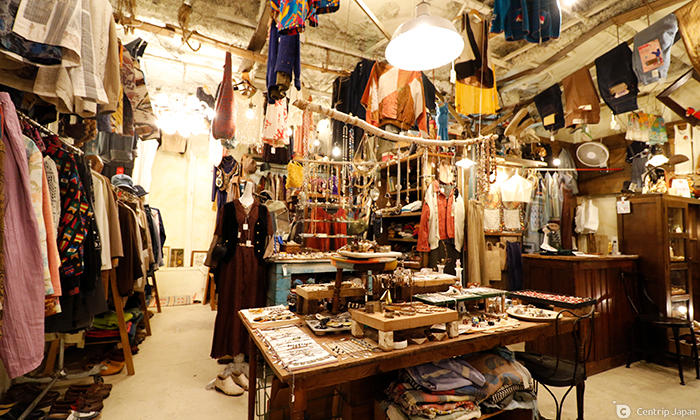 When you enter the store, you'll immediately be drawn into the world of quirky fashion! From the ceiling to floor, you can enjoy cutting your way through a jungle of clothes, with unique items hanging from the ceiling. Take a closer look and you'll swear those aren't hangers they're driftwood! The store has a large selection of clothes, accessories and household goods from Japan and abroad. The clothes match the culture and fashion of each country of origin, regardless of age or newness. The floral designs are unique and tasteful, and the prices are reasonable for people just getting into used clothing.
store in history
Address: 3-13-28 Osu, Naka-Ku, Nagoya-shi, Aichi Prefecture 460-0011
Business hours: 11–8 pm
Big Time: An American Western Paradise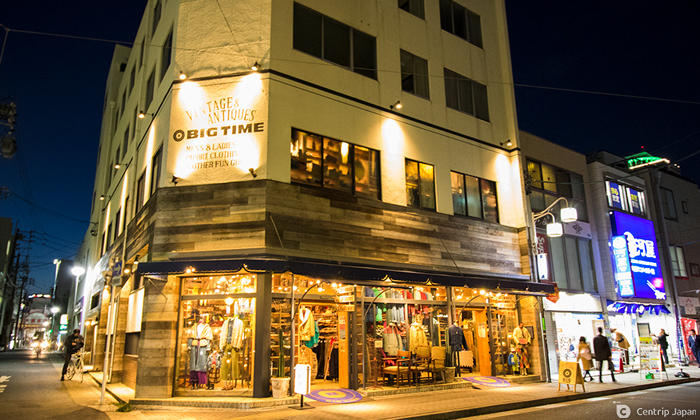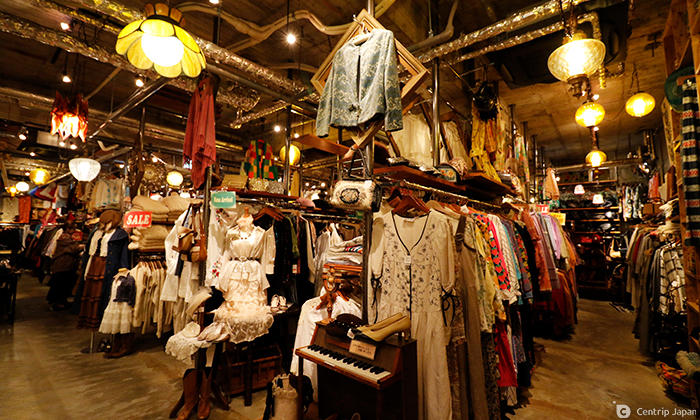 Big Time is a three-story building filled with thousands of American-inspired clothing items. Many of the products are imported from abroad, with an ethnic and rustic feel, with a wide range of styles from the 40s to the 90s. Choose from the most popular American-style military uniforms & vests, boots, wavy skirts, and denim hats. You'll look like the latest Hollywood celeb when you put them on! If you love fashion and want to wear something that sets you apart, Big Time will feel like paradise.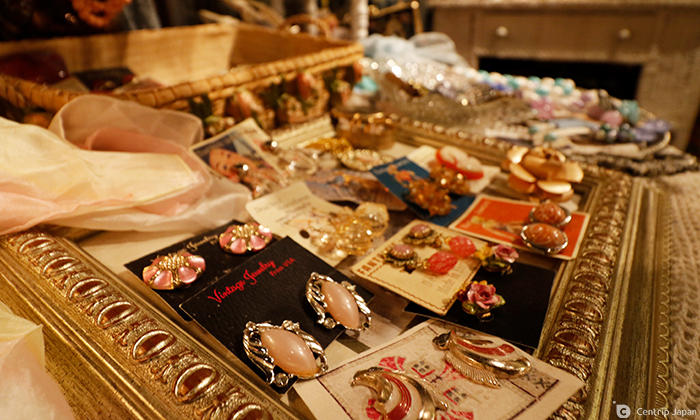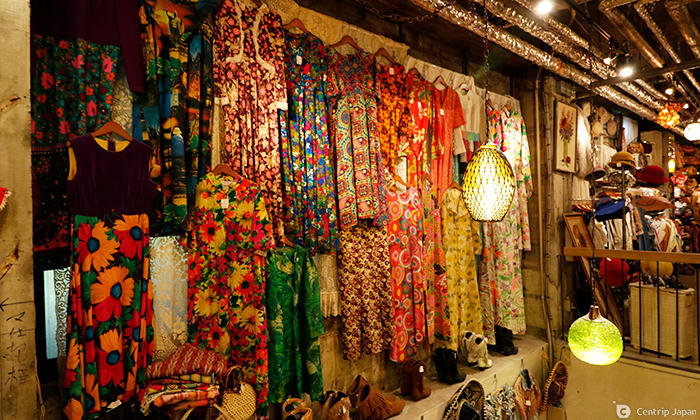 BIG TIME
Address:1F/2F/B1F, 3-16-14 Oso, Naka-Ku, Nagoya-shi, Aichi
Business hours: 11–9 pm
7 pm Global Gate: A Natural Shopping Mall (Nagoya Station)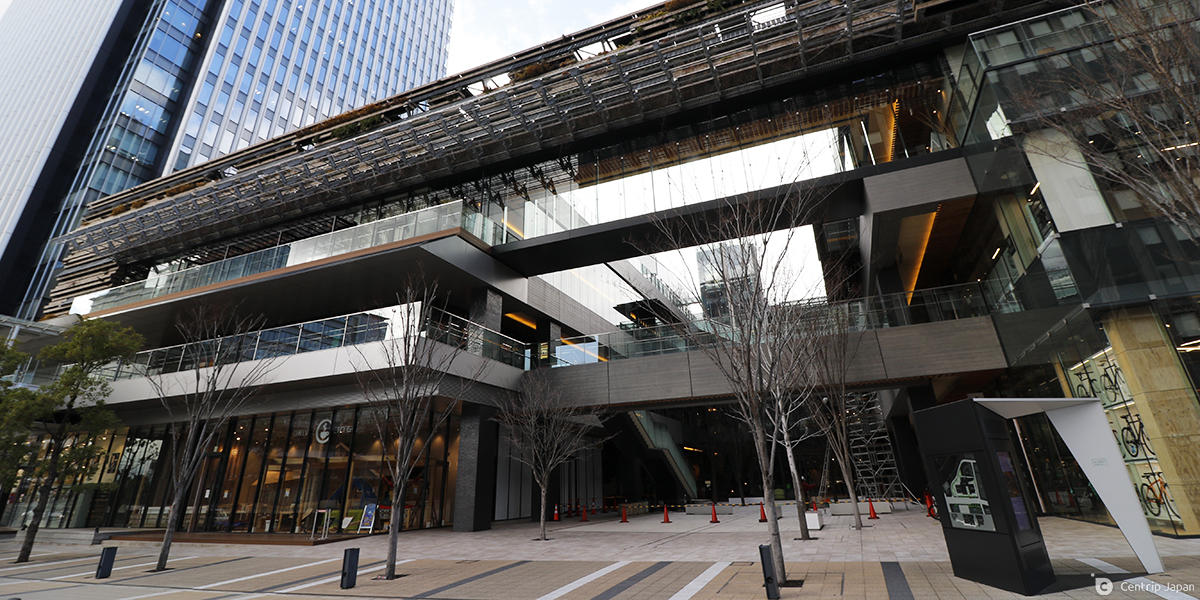 Looking for a merge of modernity and nature? Check out Global Gate a short 10-minute walk south of Nagoya Station! As you begin to head towards it, the crowds slowly begin to peel away, and right before your eyes the jewel that is Global Gate appears.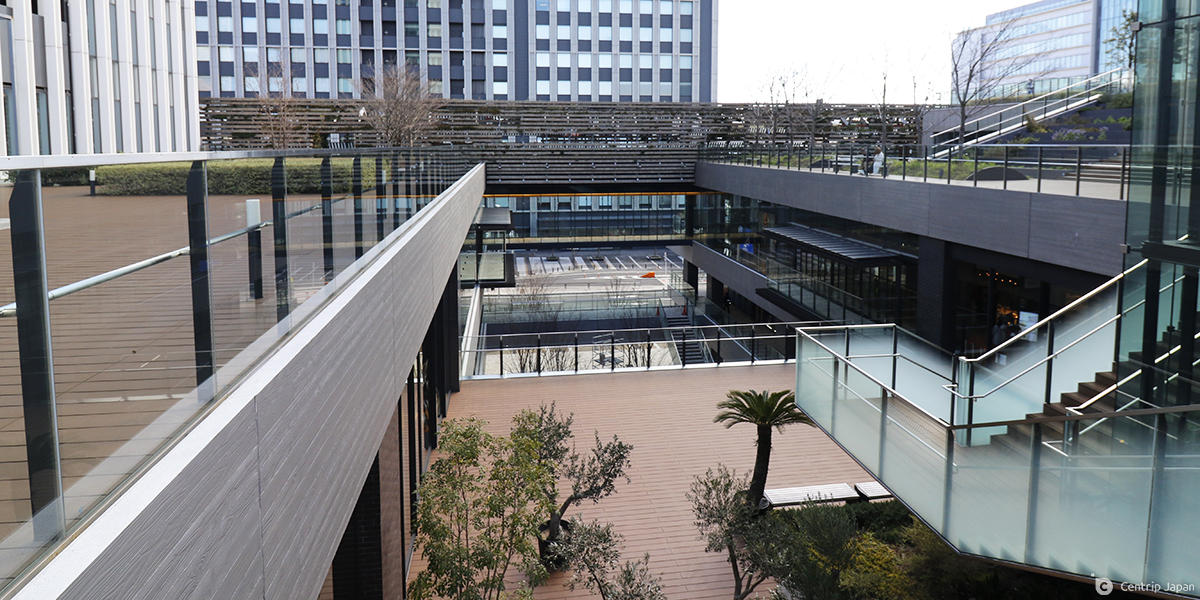 Global Gate operates on the philosophy of Green & Natural. The outdoor areas and plaza, are surrounded by greenery and the usual boring rooftops have been transformed into gardens of herbs and vegetables.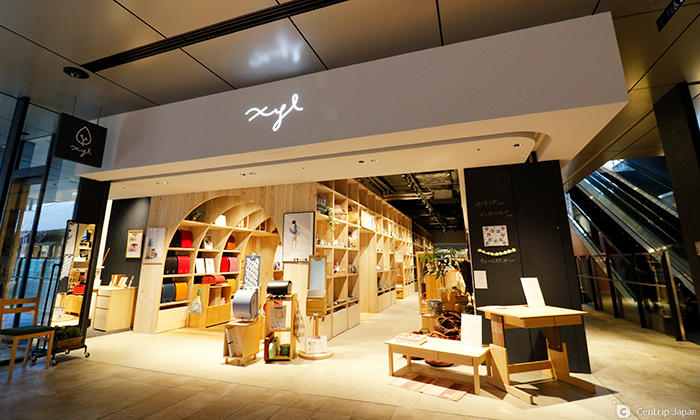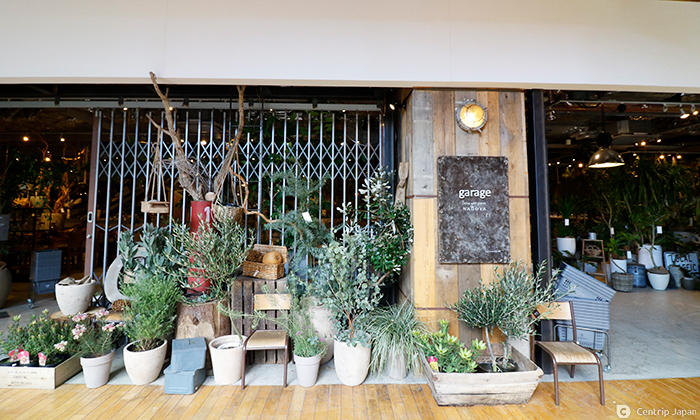 When you enter Global Gate the words "Design Sense" spring to mind. Even the food & baby goods scream style!
The store Interior Shop Garage is full of dried flowers, glass lights, and organic candles. It's like being in a greenhouse/home that I would love to live in!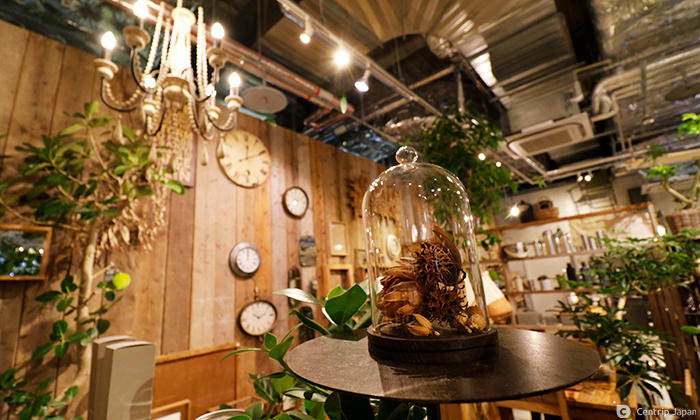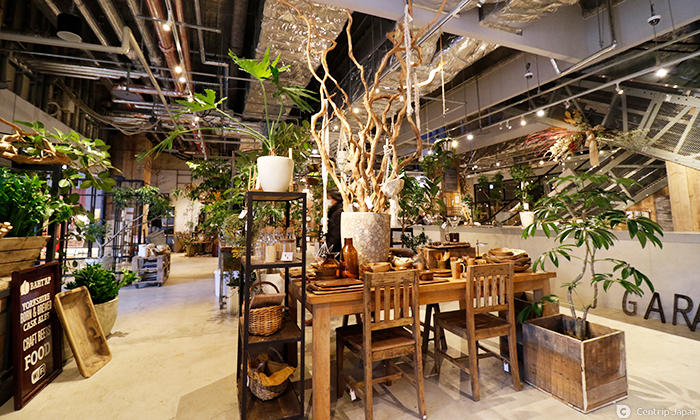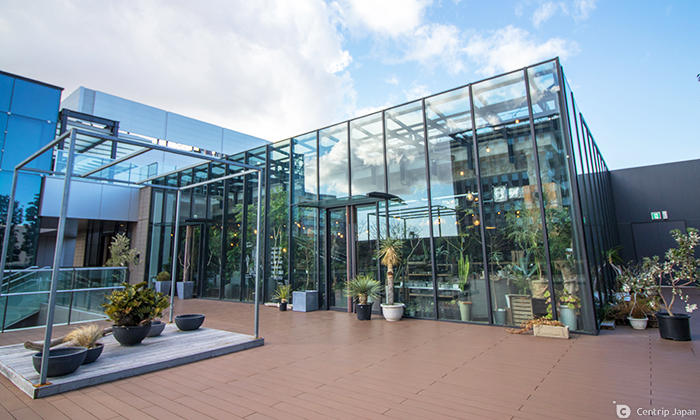 9 pm Lamp Light Books Hotel: Relax in a Sea of Books (Fushimi Station)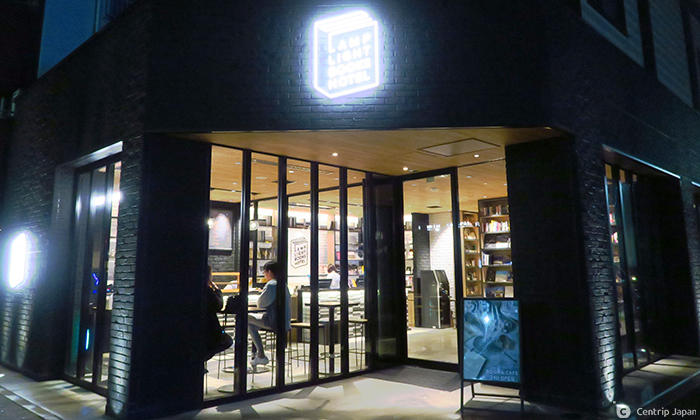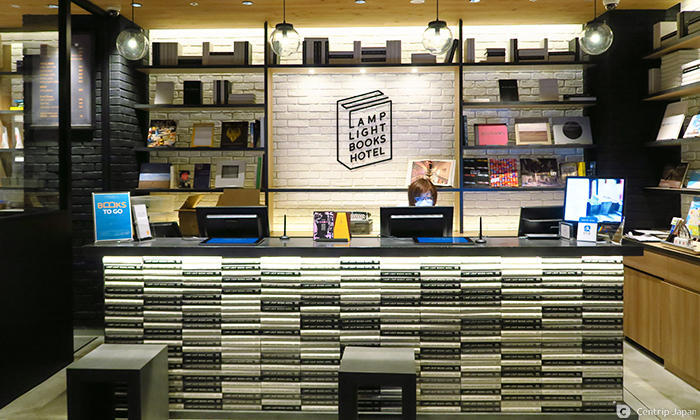 Books with Accommodation is the concept of the Lamp Light Books Hotel. The first floor acts as a 24-hour streetcorner bookstore/cafe, with more than 3,000 books covering topics of travel and fantasy. A large selection of Japanese and English books are available and lend to the fashionable decor.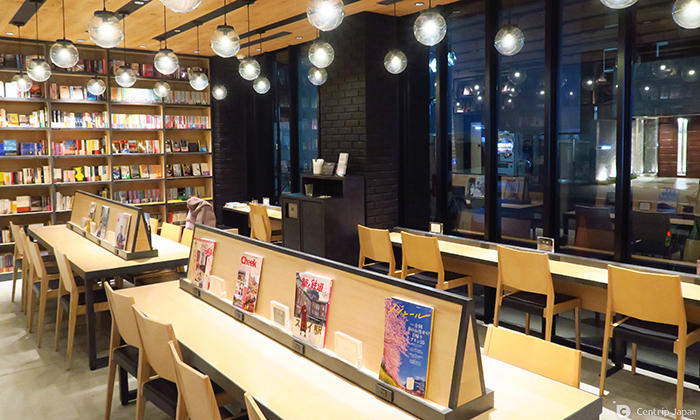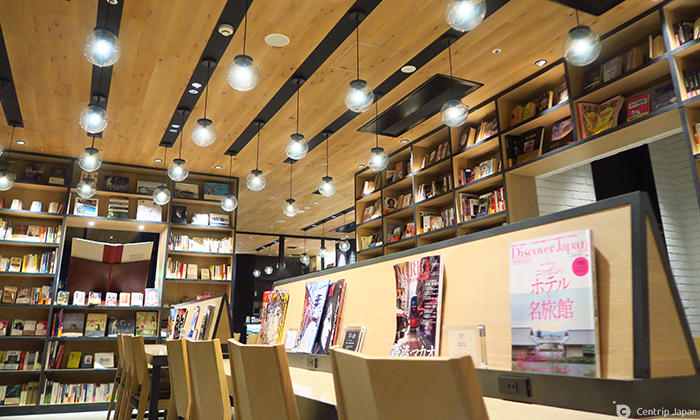 The guest rooms are located on the floors above the cafe and all rooms are completely private. Both the interior and lighting are designed with comfortable reading as the priority. In the day-time, when you open the curtains, you'll get ample daylight and can see the beautiful greenery outside. This hotel is a heaven for book lovers, and you'll love every minute here once you tuck yourself in bed with a good book.
Guests are free to take books to their rooms to read, or to enjoy a quiet moment in the cafe with a coffee or burger. Even if you've booked elsewhere, you're free to stop in and take a gander, no purchase required.
Enjoy your evening in Nagoya, open a book and start your next journey.
Wrap-up
Nagoya has a reputation for being a low-key city, but it hides many of its charms. If you are worried your trip will be jumping from one busy metropolis to another, then stop by Nagoya. It has many sides to show you. With a unique mixture of modern and retro and boasting of more natural areas than other Japanese cities. So don't forget Nagoya on your next trip to Japan.
Click here to get the latest information on Central Japan.Centrip Japan - Nagoya and Chubu Information