| Hannah Tsai
Two-day trip to Matsumoto and Azumino
Many visitors consider Matsumoto in Nagano as a one-night stopover on their way to the more popular Kamikochi or Tateyama Kurobe in Central Japan, but Matsumoto has much more to offer. Matsumoto is an excellent city to visit and stay for more than one day, thanks to its rich history and culture, as well as its proximity to Japan's most beautiful countryside, Azumino.
Day 1: Take a stroll around beautiful and historical Matsumoto
Matsumoto is only 3 hours away from both Tokyo and Nagoya. If you leave early in the morning, around 7 am, you'll arrive in Matsumoto at 10 am to start your visit.
Matsumoto, in Nagano Prefecture, is a big city with a variety of department stores. Unlike other big cities, it is home to a national treasure, Matsumoto Castle, as well as a castle town, and a large number of historical monuments, spared during the war. The broad streets, modern and historical townscape, and elegant ambiance of Matsumoto city will charm you.
Matsumoto city's tourist attractions are not far away and can be reached on foot. Let's go for a walk and see what we can find!
Authentic historical site: Matsumoto Castle, a national treasure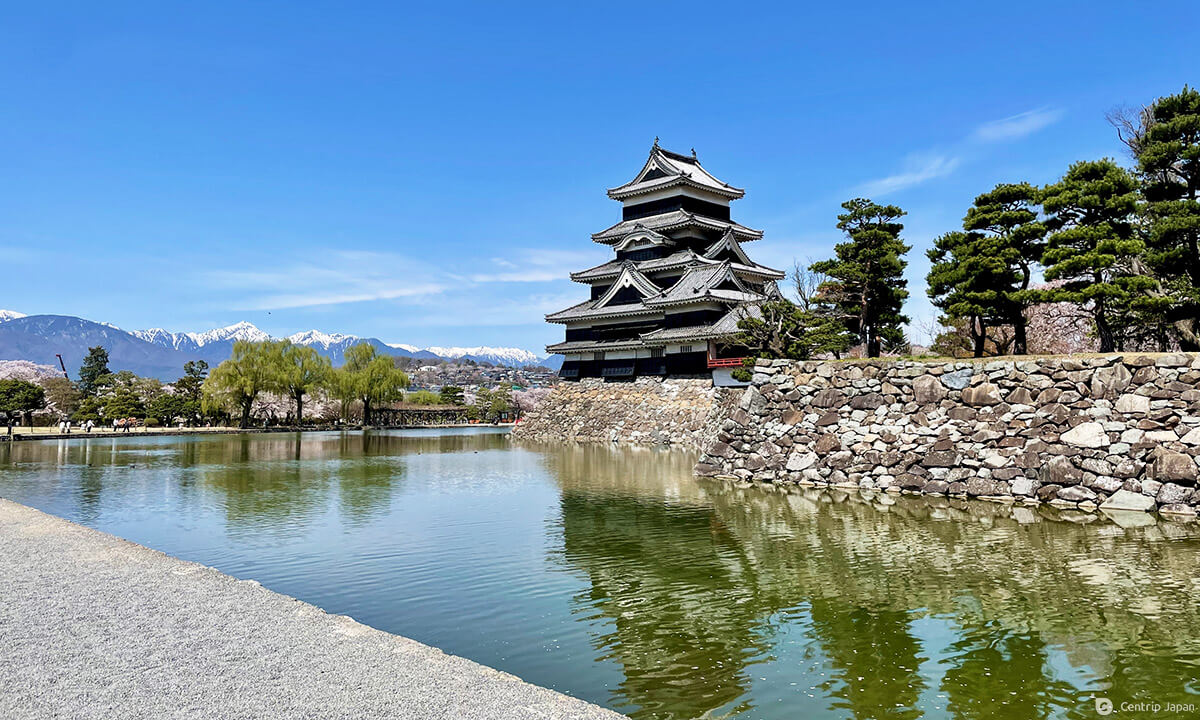 Matsumoto Castle is just a 15-minute walk from Matsumoto Station. It was built during the Warring States period (1504) and is also known as Karasu Castle (Crow Castle) because of its distinctive black walls. Although there are numerous castles in Japan, many of them have been rebuilt, and only 12 of the castle towers remain preserved. One of the only two remaining five-story castles is Matsumoto Castle, a beloved Japanese castle designated as a national treasure.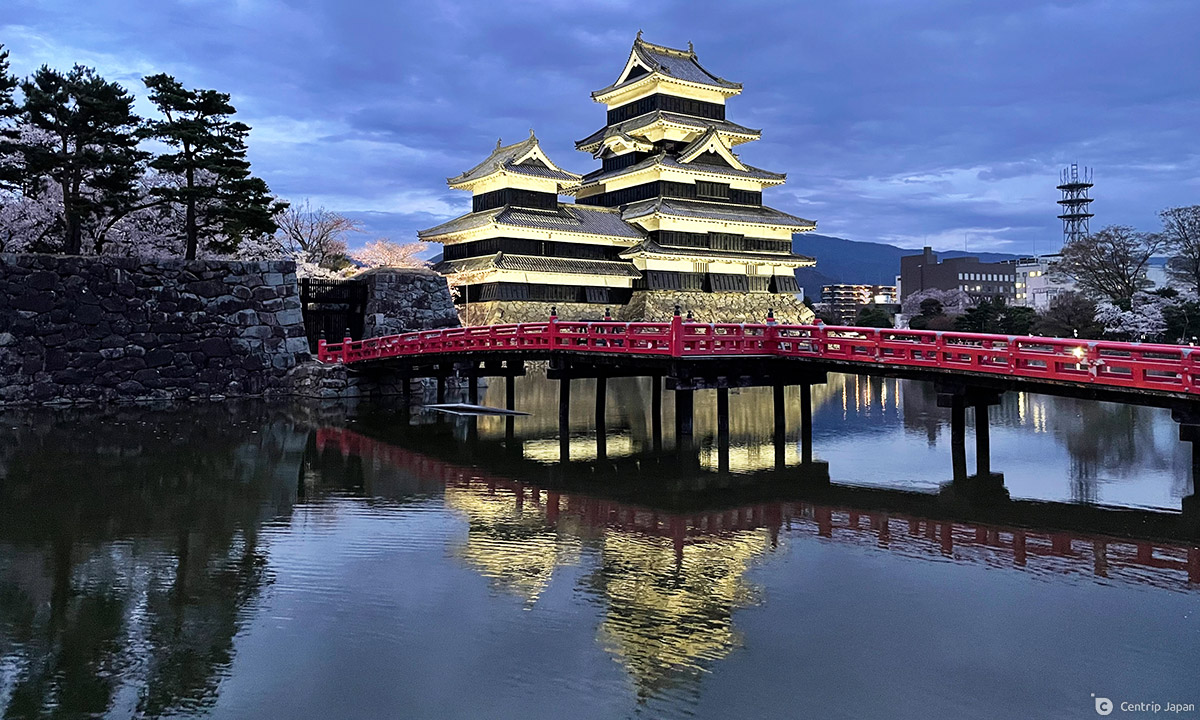 Matsumoto Castle's splendor is absolutely worth visiting, even if you don't know much about Japanese history or aren't a fan of castles. The mirror-like moat reflects the stunning and breathtaking all-black keep, which is even more otherworldly when lit up at night.
If you visit Matsumoto in the spring, you can take pictures of cherry blossoms against the backdrop of the snow-capped Japanese Alps. In winter, you can see the snow-draped Matsumoto Castle and the ice sculpture show, making it a must-visit destination in any season.
Nakamachi-dori & Nawate-dori, two traditional streets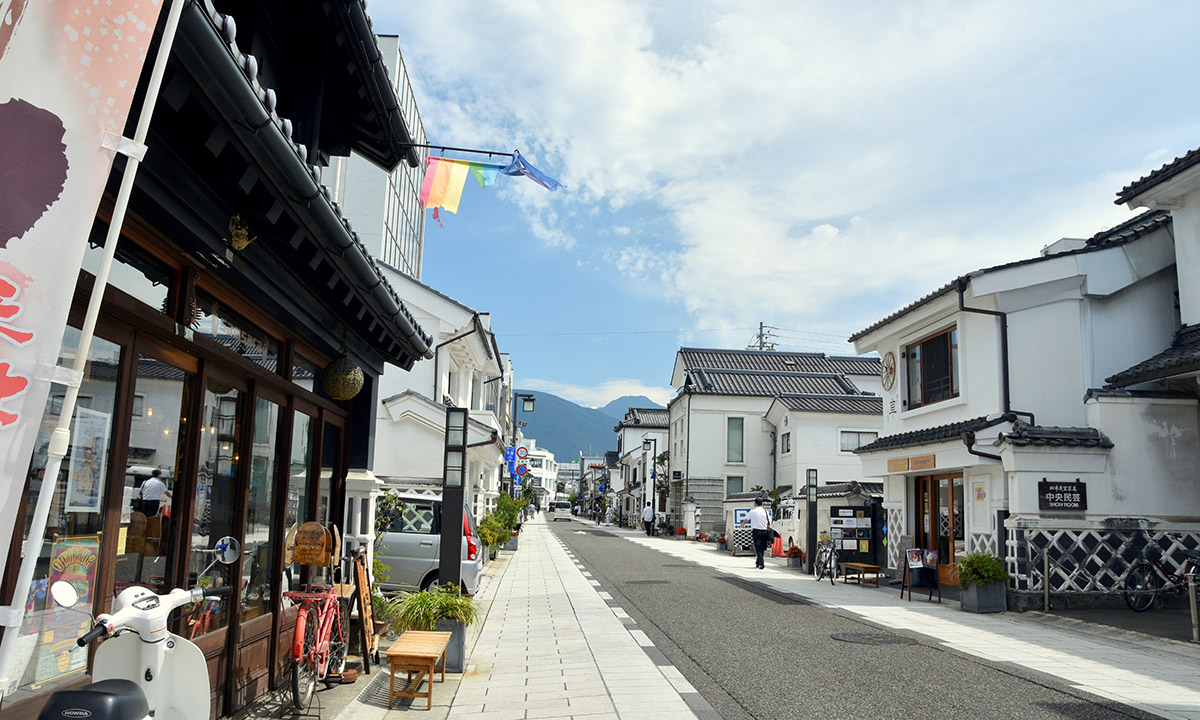 Nakamachi-dori, a castle town with a 400-year history, is only a six-minute walk from Matsumoto Castle. The buildings here are old-fashioned with a black and white pattern. During the Edo period, they had been damaged by a fire, so the people built a Namako (sea cucumber) Wall to protect the area from fire. The distinctive white diamond pattern has added an artistic touch to this old town.
Nakamachi-dori is now home to many traditional craft shops and popular cafes. Take your time and wander around, and you're sure to find something you love.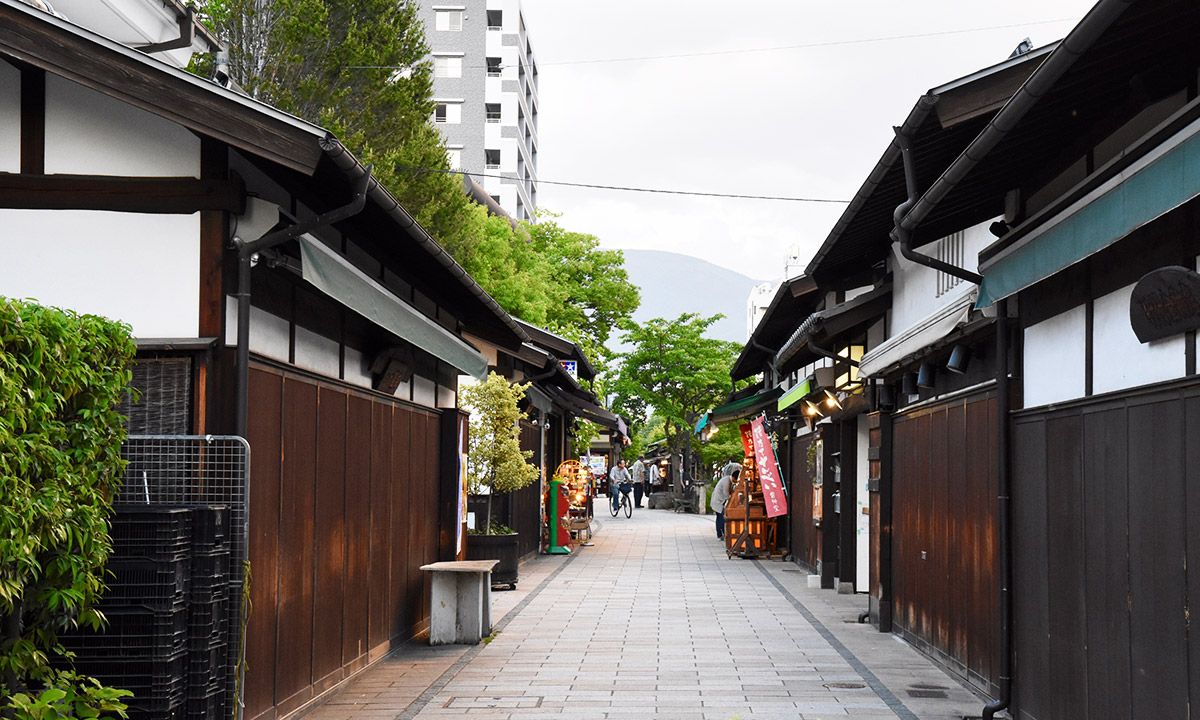 Nearby Nakamachi-dori is a historic street known as Nawate-dori, which is characterized by its wooden buildings. Antiques, local specialties, and candy stores with a nostalgic ambiance attract visitors. When you visit Nawate-dori, don't forget to look for frogs in addition to the interesting stores.
River frogs used to be found in the nearby Toba River, but they became extinct due to pollution. A shrine has been built in Jomon-dori to worship the Frog Daimyojin God, and there are cute frog statuettes all along the path in the hopes of restoring the river and allowing the frogs to return.
If you like Yayoi Kusama's work, don't miss the Matsumoto City Museum of Art.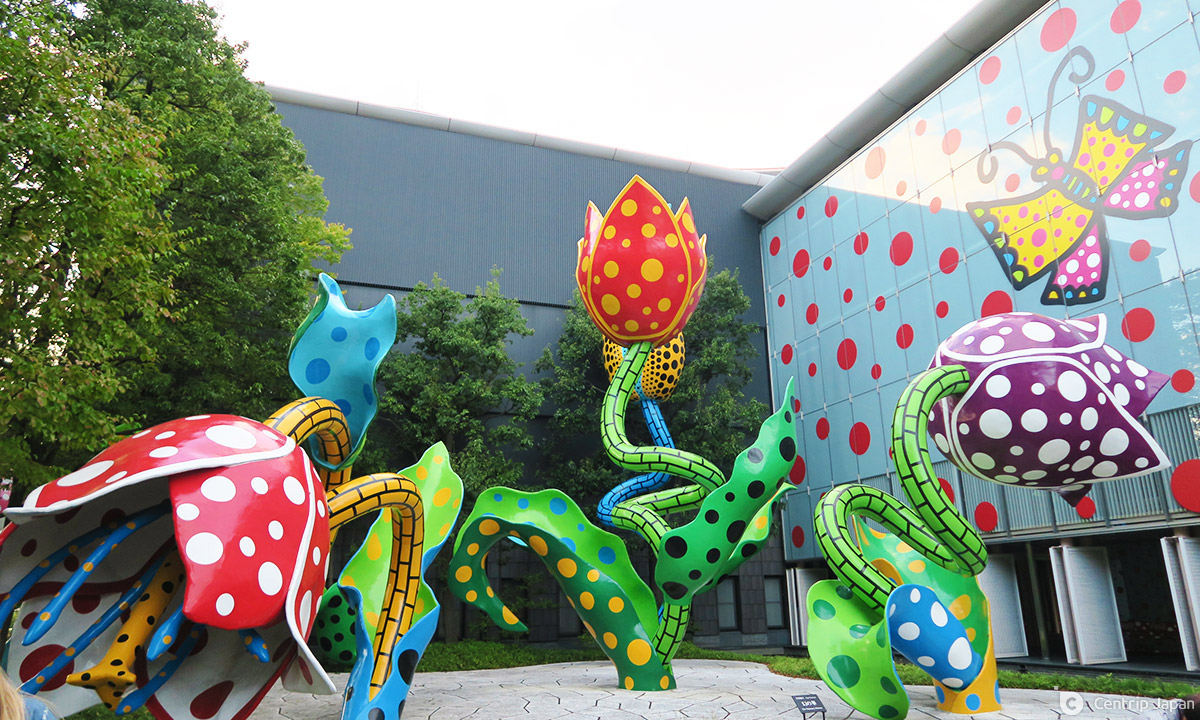 For anyone who enjoys both modern and historical art, the Matsumoto City Museum of Art is a must-see. It is a wonderful spot to visit.
Yayoi Kusama, the world-famous avant-garde artist, was born in Matsumoto City. Matsumoto City Museum of Art holds a major collection of her works. A large sculpture called Maboroshi No Hana by Yayoi Kusama stands in the plaza in front of the museum, and its symbolic polka dot motifs and vibrant colors easily identify it as the artist's work, making it a major tourist attraction.
Yayoi Kusama's polka-dot patterns can also be found on the museum's benches and vending machines. You'll be fascinated by the artist's charisma when you visit.
Matsumoto's must-eat cuisine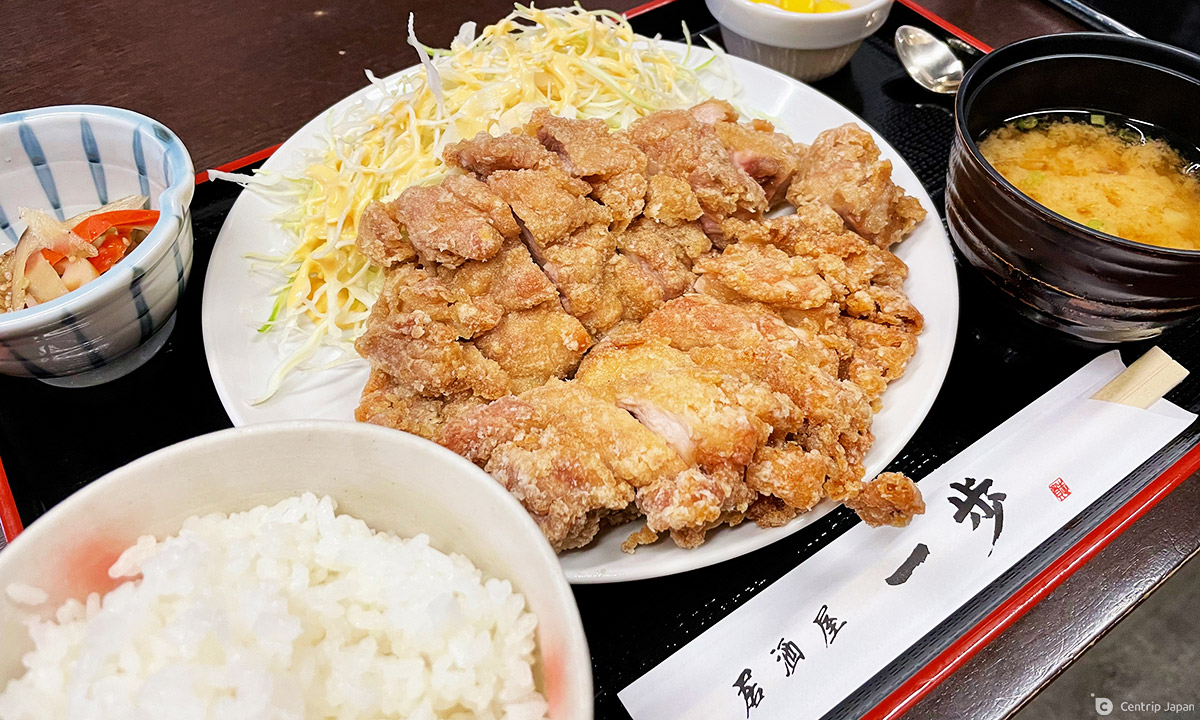 One of Matsumoto's signature dishes is Sanzoku-yaki, chicken thighs marinated in a garlic sauce and fried to a crisp. It's a hearty and tasty dish that's great for those who love chicken.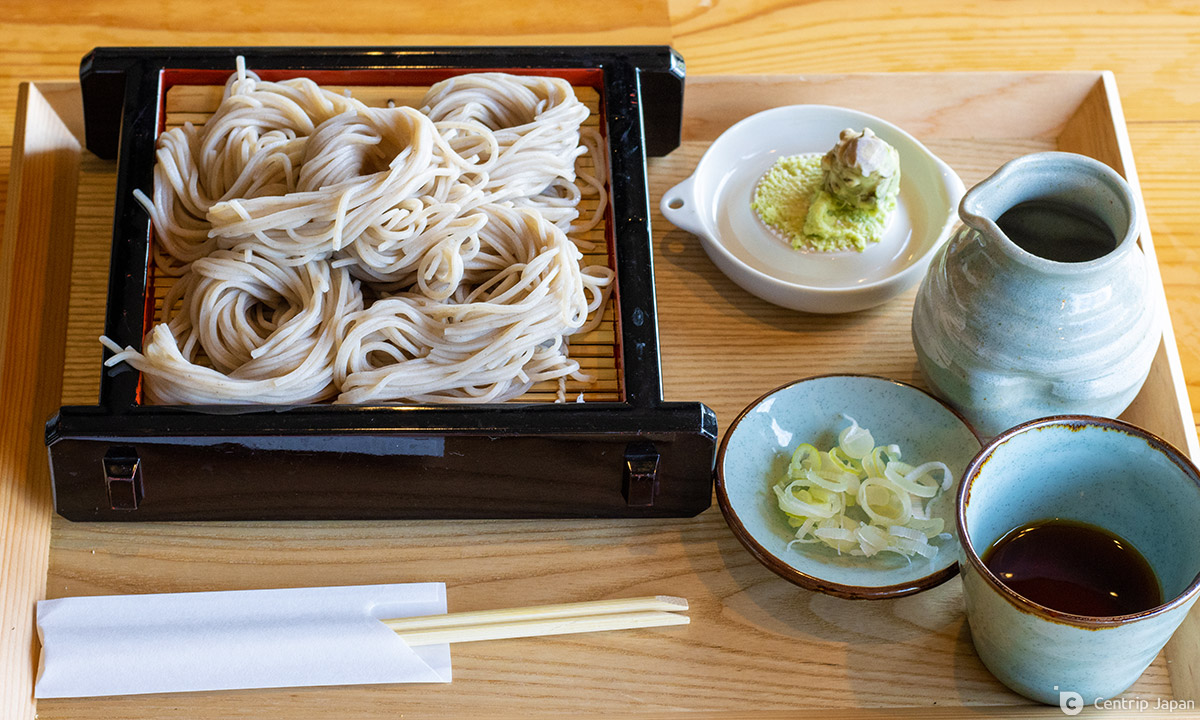 Soba is another popular dish, and the pristine water in Nagano takes the flavor of soba to a whole new level. You can find soba shops everywhere in Matsumoto, making it the prefecture with the highest number of soba shops!
Oyaki is also a popular local cuisine, passed down through the generations in Nagano. It's round and made of wheat or buckwheat, with a chewy texture and a veggie filling.
Day 2: Bicycle tour in Azumino, Japan's most beautiful countryside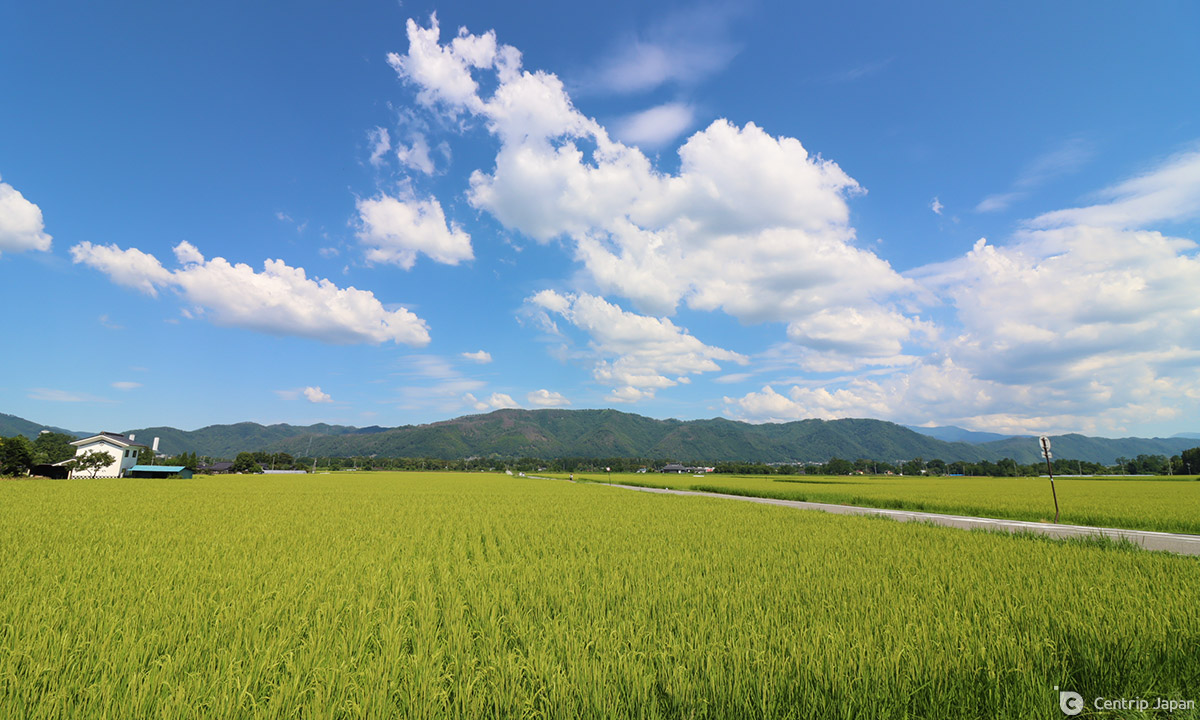 Azumino, known as Japan's most beautiful countryside, is a 30-minute train ride from Matsumoto City. The scenery outside the window changes from urban to idyllic as the train travels through the mountains. Azumino is surrounded by the idyllic Japanese countryside, with small rivers and mountains abound.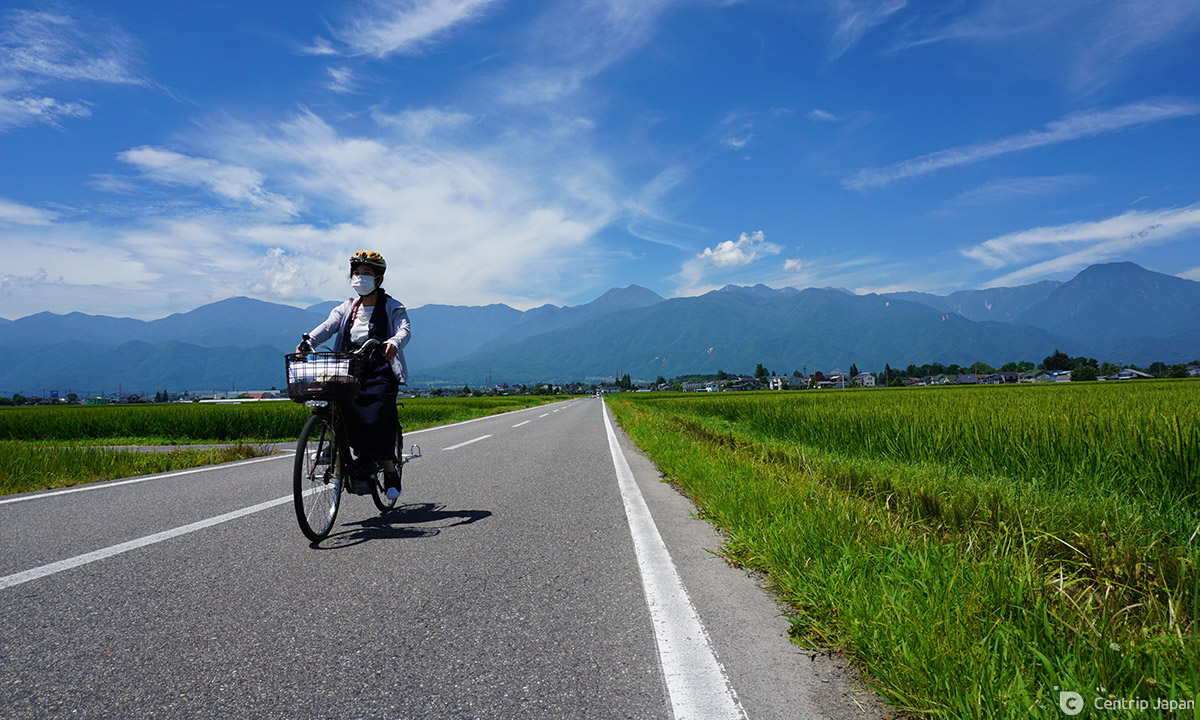 To get the most out of your visit, rent a bicycle and ride through Azumino. The fresh air, clear water, and beautiful mountain landscape of Azumino satisfy all five senses.
Azumino Scenery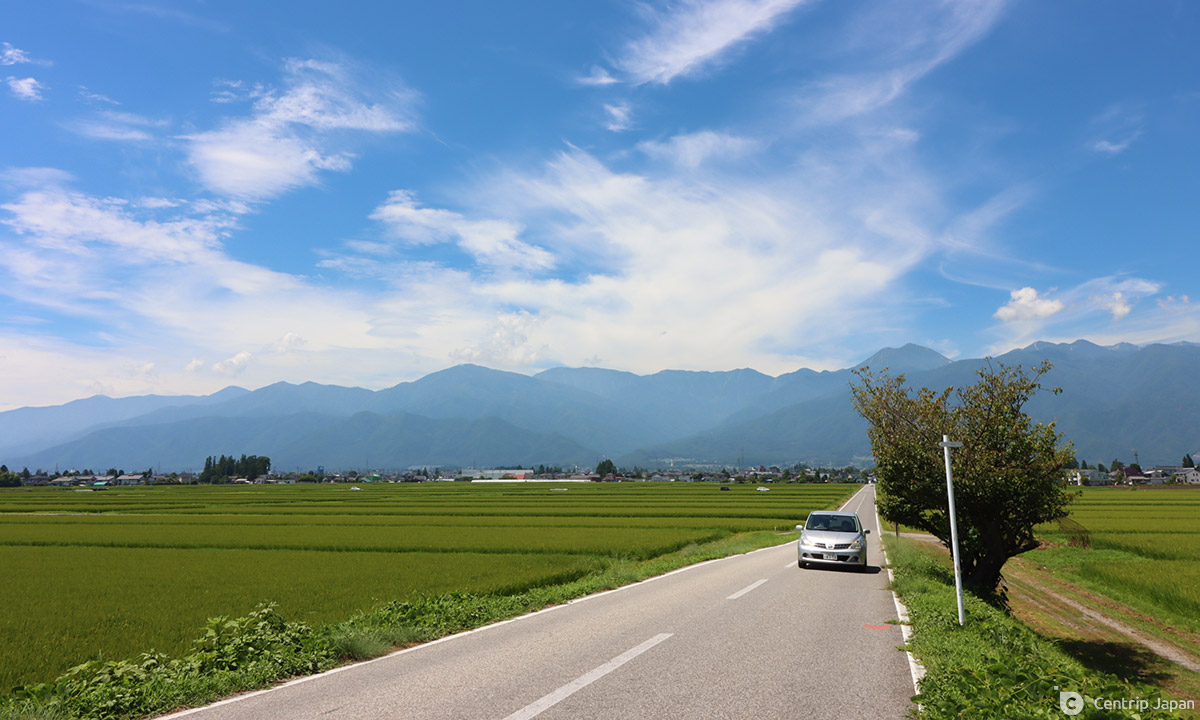 Azumino is surrounded by the Japanese Alps, and everywhere you ride, you can see mountains and greenery. The scenery you'll see on your bicycle are all picturesque.
Tasting Creative Wasabi Cuisine: Daio Wasabi Farm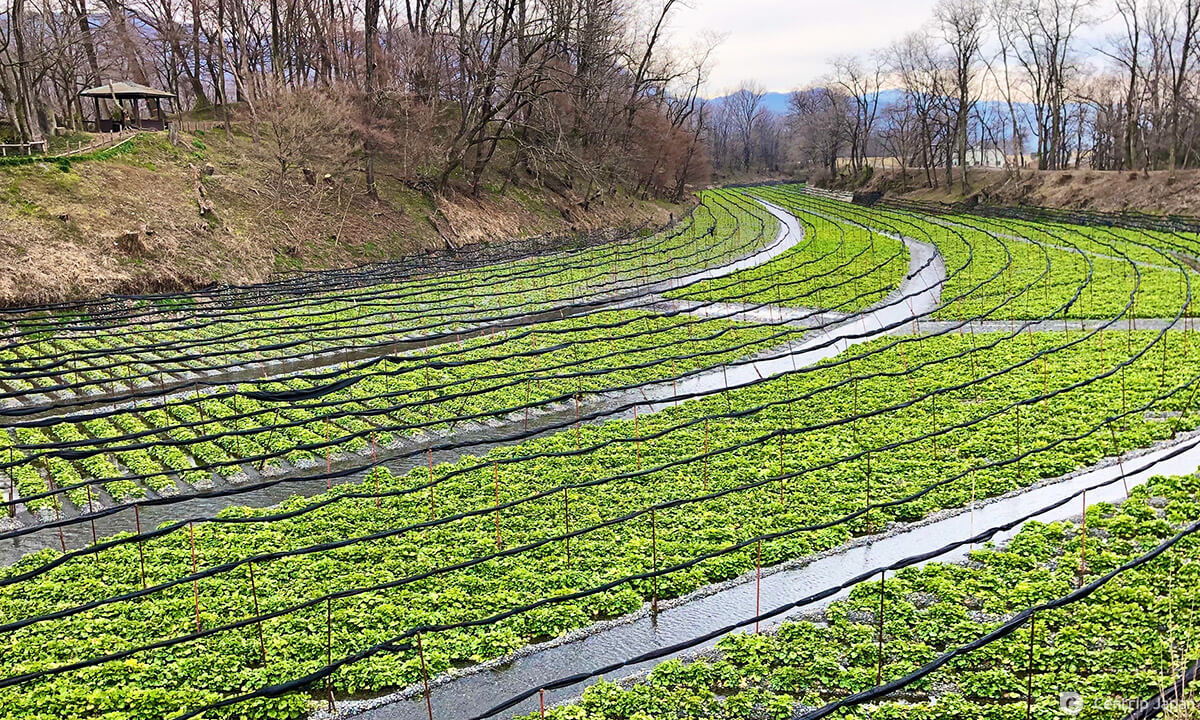 The Daio Wasabi Farm is the world's largest, century-old wasabi farm in Azumino. It has undergone a change from a farm to a major tourist attraction that you can visit for free. The large fields of wasabi in Azumino are located at the foot of the Japanese Alps, where the snow on the mountains in the winter melts into water and flows into the ground, creating a clean spring that allows wasabi to grow in large numbers, as water quality is crucial for growing wasabi.
In addition to seeing real wasabi, you can see the waterwheel scene in Akira Kurosawa's film "Dream" while eating unique wasabi meals and buying souvenirs.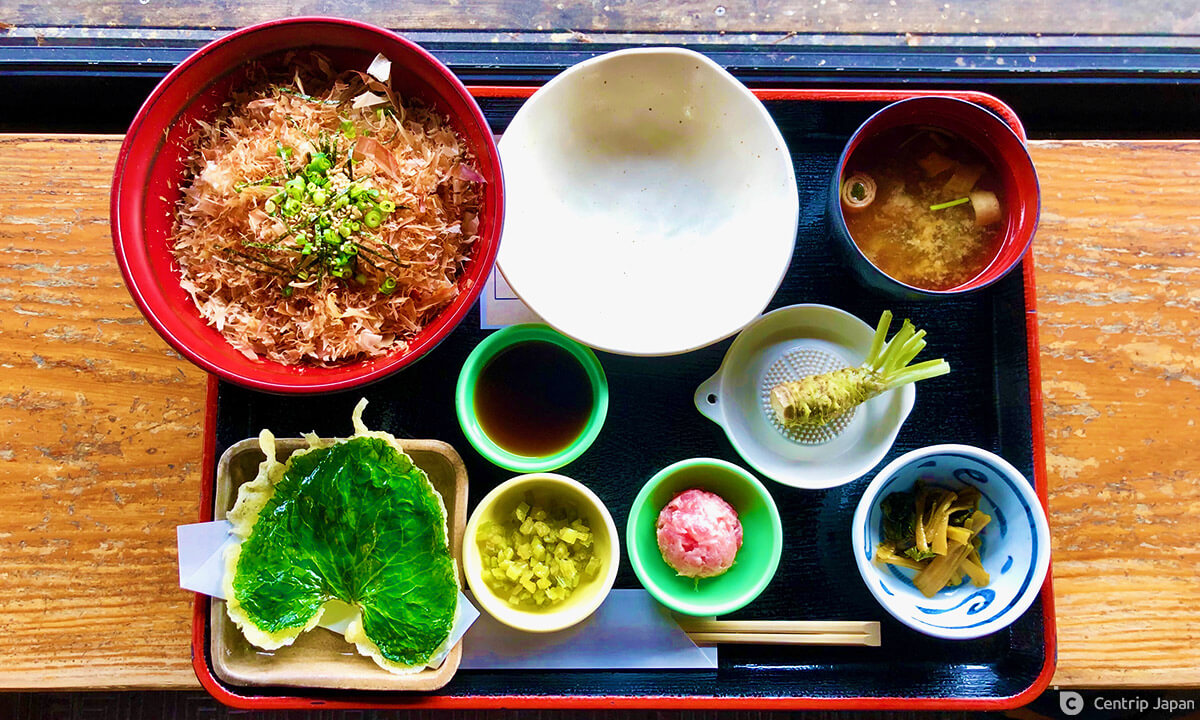 The restaurant offers many wasabi dishes. The set meal includes a piece of raw wasabi, which you may grind yourself to get the freshest flavor possible. The raw wasabi flavor is light and delicious, and with a unique flavor, you've never tried before.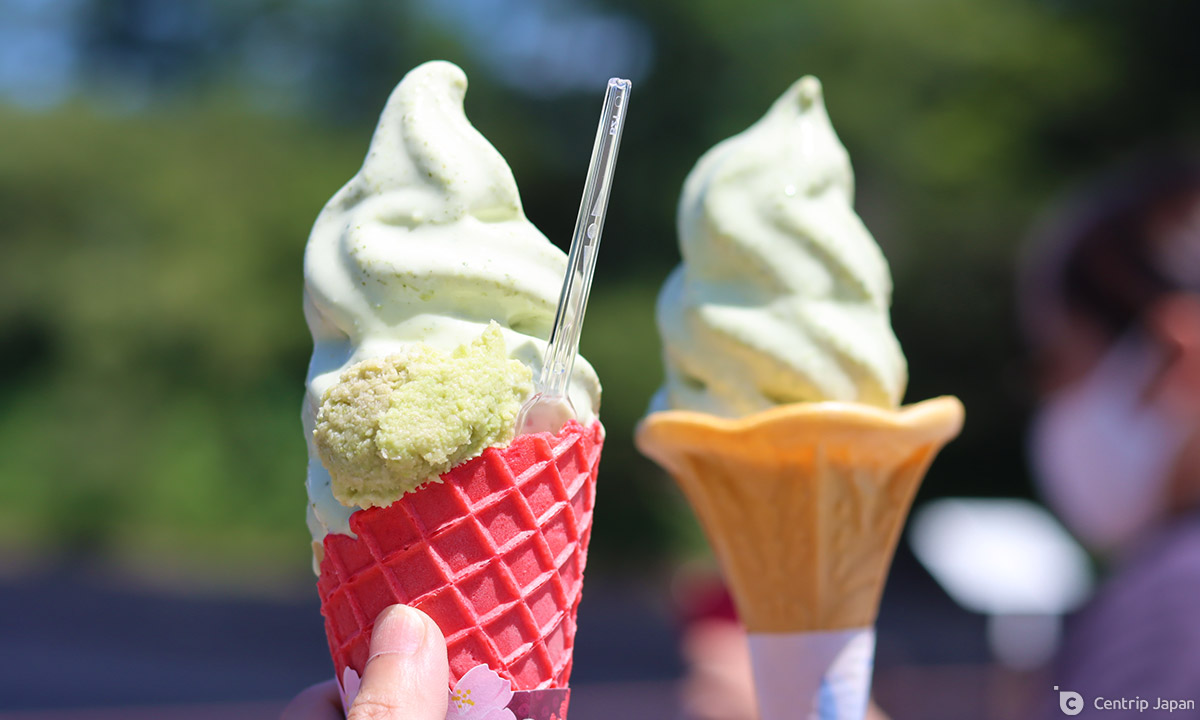 Wasabi ice cream is also a must-try when you visit the farm. The creamy and refreshing raw wasabi puree makes a unique and delightful mix.
Glass Making Experience: Azumino Glass Studio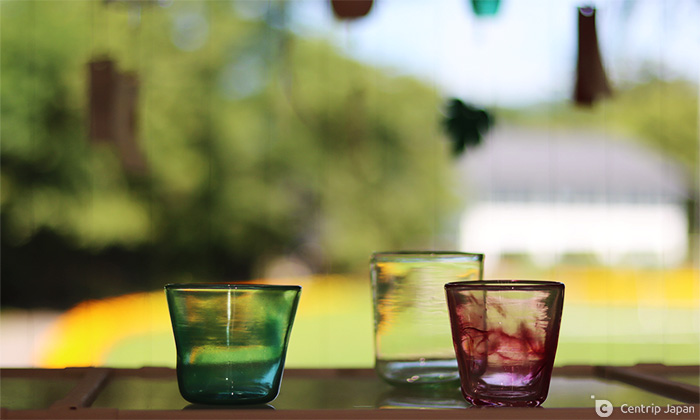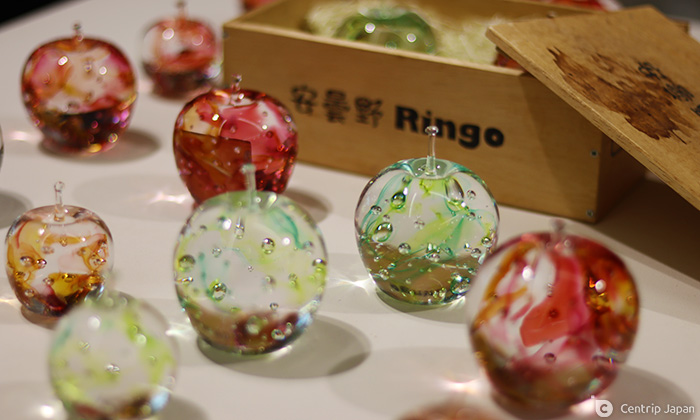 Azumino is not only breathtaking in its natural beauty, but it also has a strong artistic presence. There are 19 art galleries in the Azumino region alone, and many artists have moved here to work.
From items like earrings, colored mugs, and apple paperweights to artworks with the artist's personal touch, the store sells a wide range of handmade glass.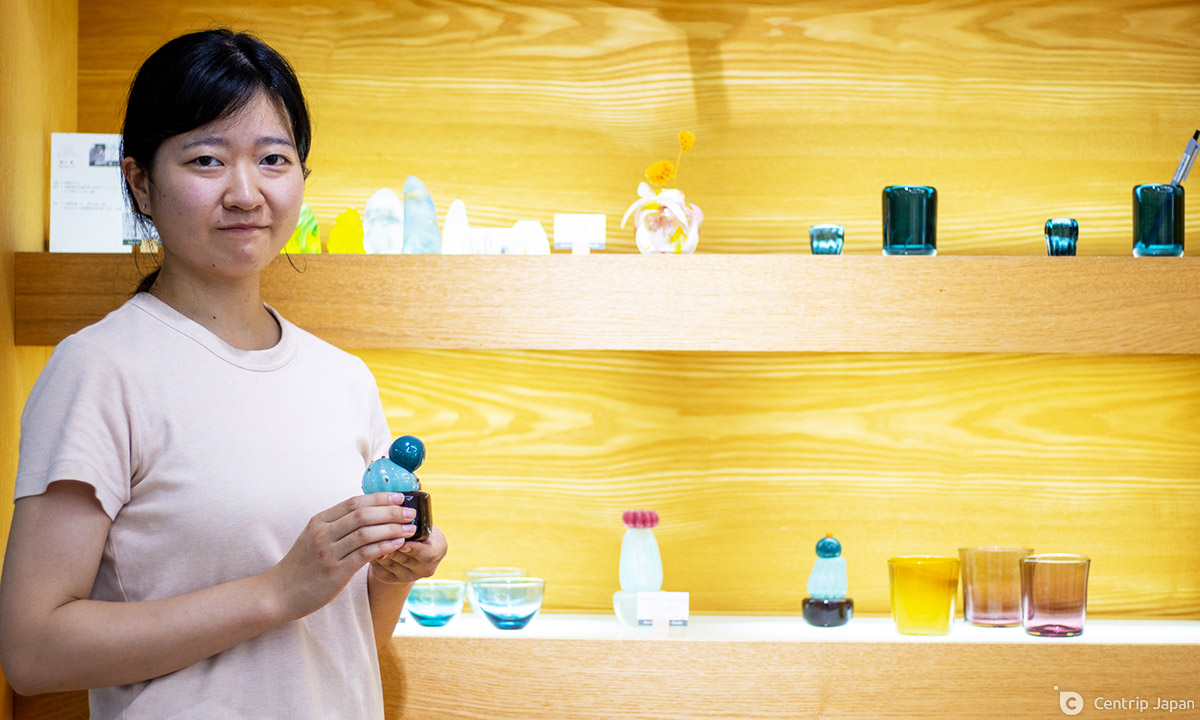 Azumino Glass Studio also offers glass-making events, where you can go into a glass-making facility and produce your own vase, glass mug, or other items under the instruction of an up-and-coming artist. (Classes are held in Japanese with some English guidance provided.)
Hotaka Shrine, the Great Shrine that protects Nagano Prefecture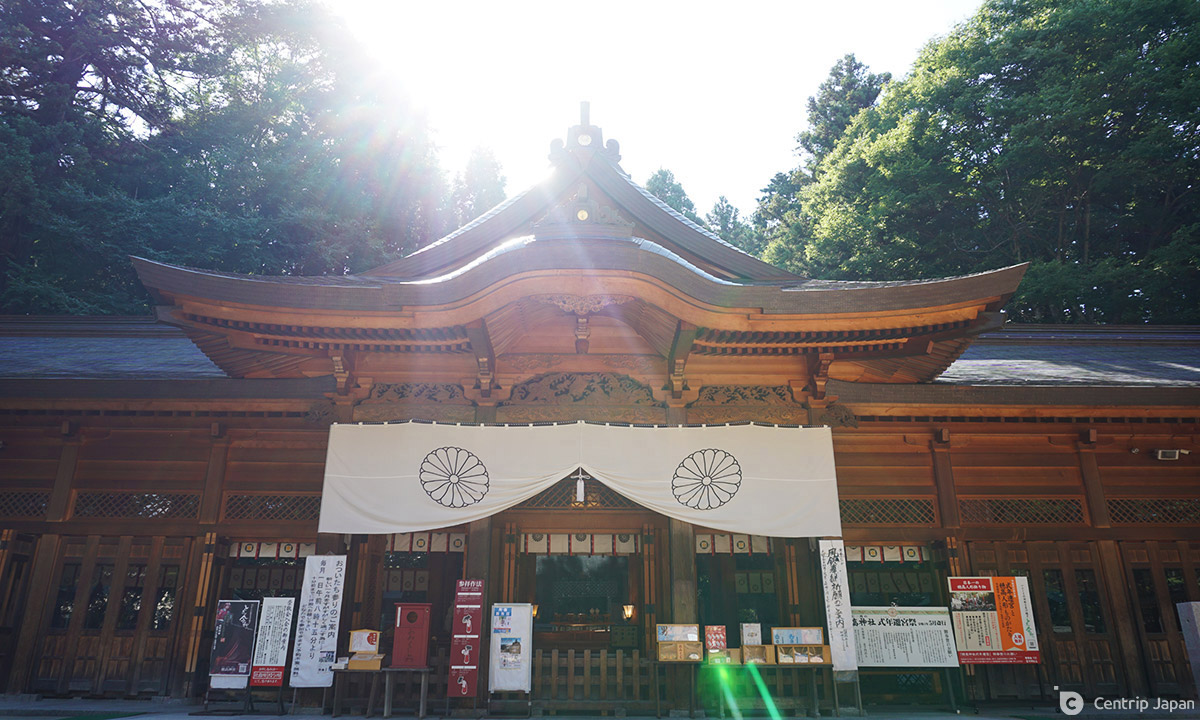 Hotaka Shrine in Nagano Prefecture is a representative shrine as it is the Chief Shrine of the Japanese Alps and protects the land and sea in the area. This major shrine in Nagano Prefecture is a great shrine to pray for traffic safety.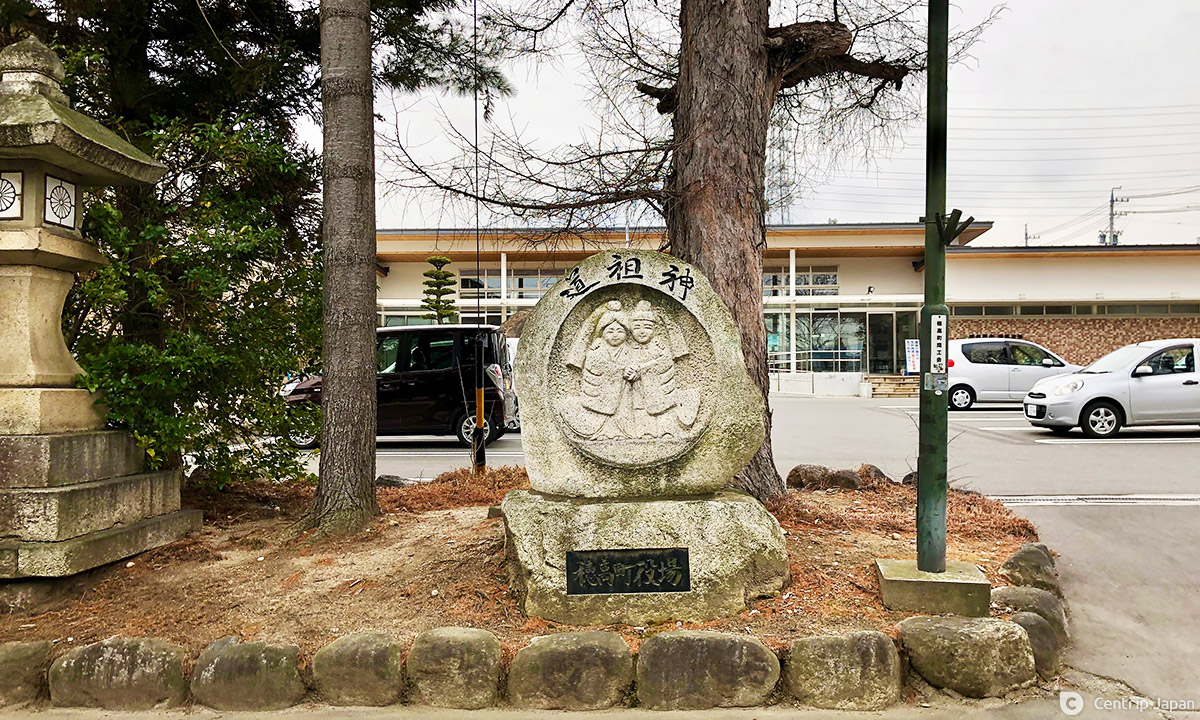 Stone sculptures of a man and a woman carved into the rock found in Azumino are the gods of Azumino's guardian gods, the Dosojin, and each one is unique in size and appearance.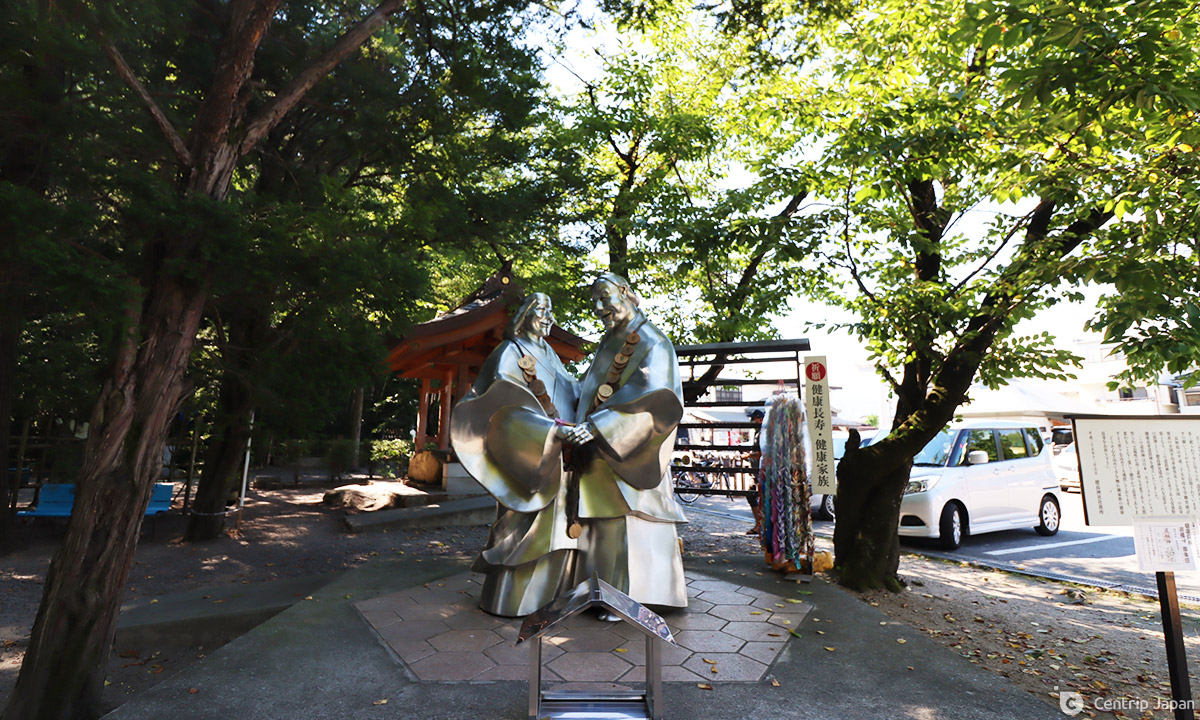 Only Hotaka Shrine in Japan has the Ancestor God of Health and Longevity made of stainless steel, and it is believed that touching it will help you create a good relationship with others. You can buy the Dosojin Goshu, which is not available anywhere else but here. The intimate Dosojin, that are holding hands, will undoubtedly bless everyone's happiness.
Azumino's Must-Try Foods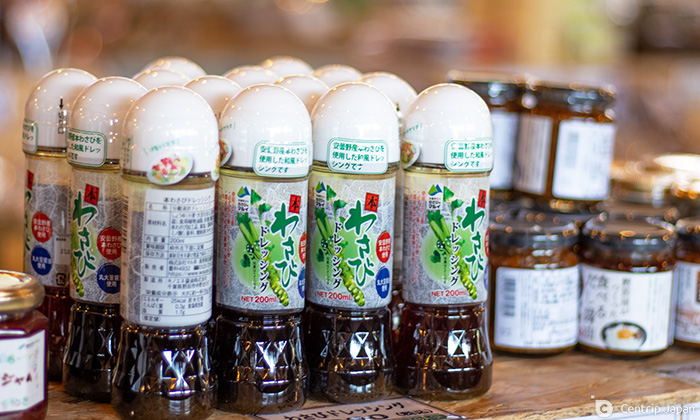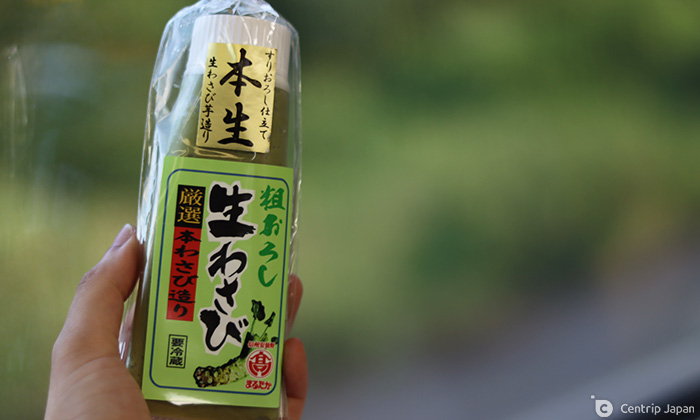 Because wasabi is abundant in Azumino, there is a wide range of wasabi products. Why not try wasabi salad dressing, wasabi potato chips, wasabi brew, and other wasabi products, ranging from the most popular raw wasabi puree which is eaten with sushi?
Don't miss these popular sights if you have more time!
If your trip is longer than two days and one night, I recommend visiting some popular places near Matsumoto and Azumino along the way to make your trip more fun.
Kamikochi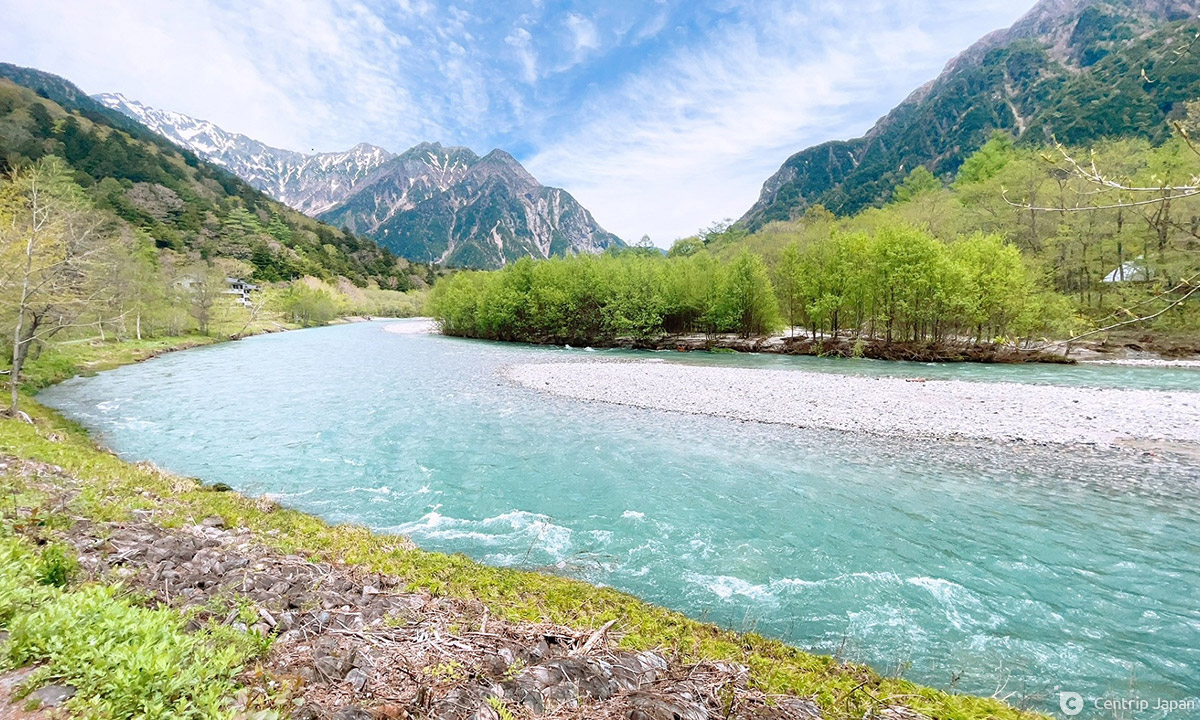 Kamikochi in Nagano, known as "the place where God dwells," is a mountainous area about 1,500 meters above sea level. The precious natural environment is protected by the locals, and not only is there a variety of native species in the mountains, but the lake there is remarkably clear and blue, reflecting the surrounding mountains, creating dream-like landscapes.
The trip from Matsumoto Station to Kamikochi takes about 1 hour and 30 minutes. You can take a direct bus from Matsumoto Station (2 buses a day, reservations required) or take a train from Matsumoto Station to Shin Shimashima Station and take a bus to Kamikochi (12 buses a day, no reservations required).
Shin-Hotaka Ropeway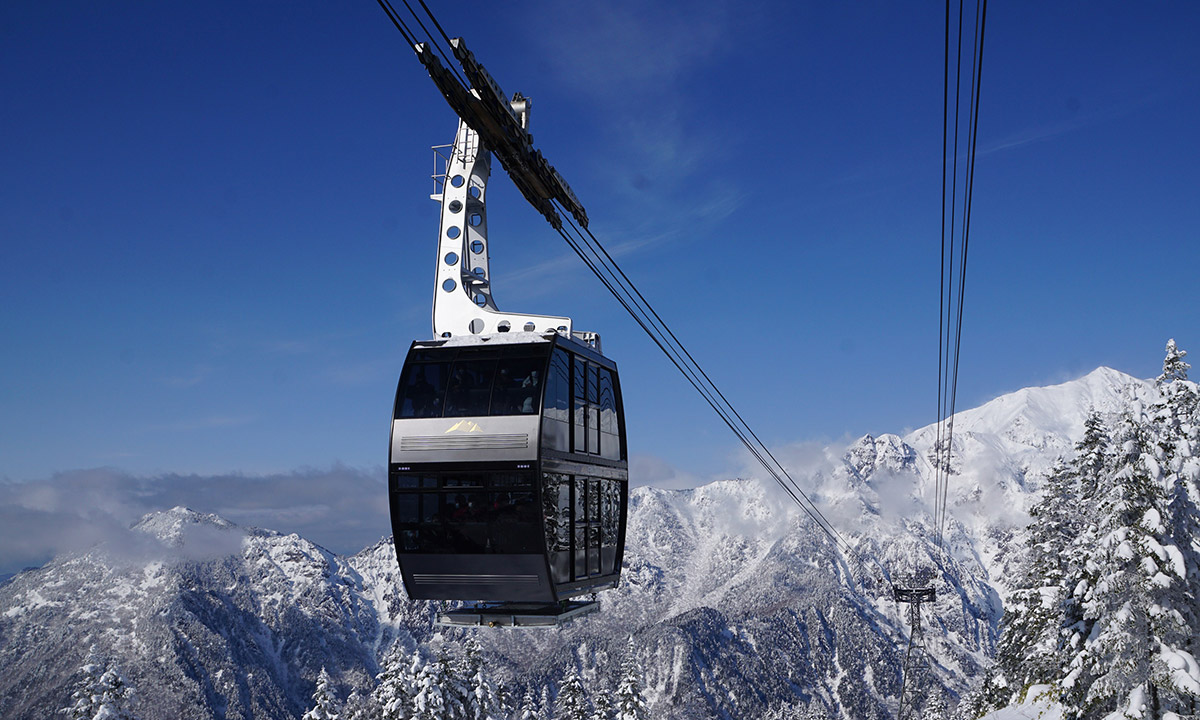 The 3,200-meter-long Shin-Hotaka Ropeway is Japan's only double-deck ropeway, and the views from the ropeway are spectacular, with autumn foliage and a white snow corridor attracting many people in the winter.
Matsumoto Station has a direct bus service to Shin-Hotaka Ropeway that takes around 2 hours.
Kurobe Tateyama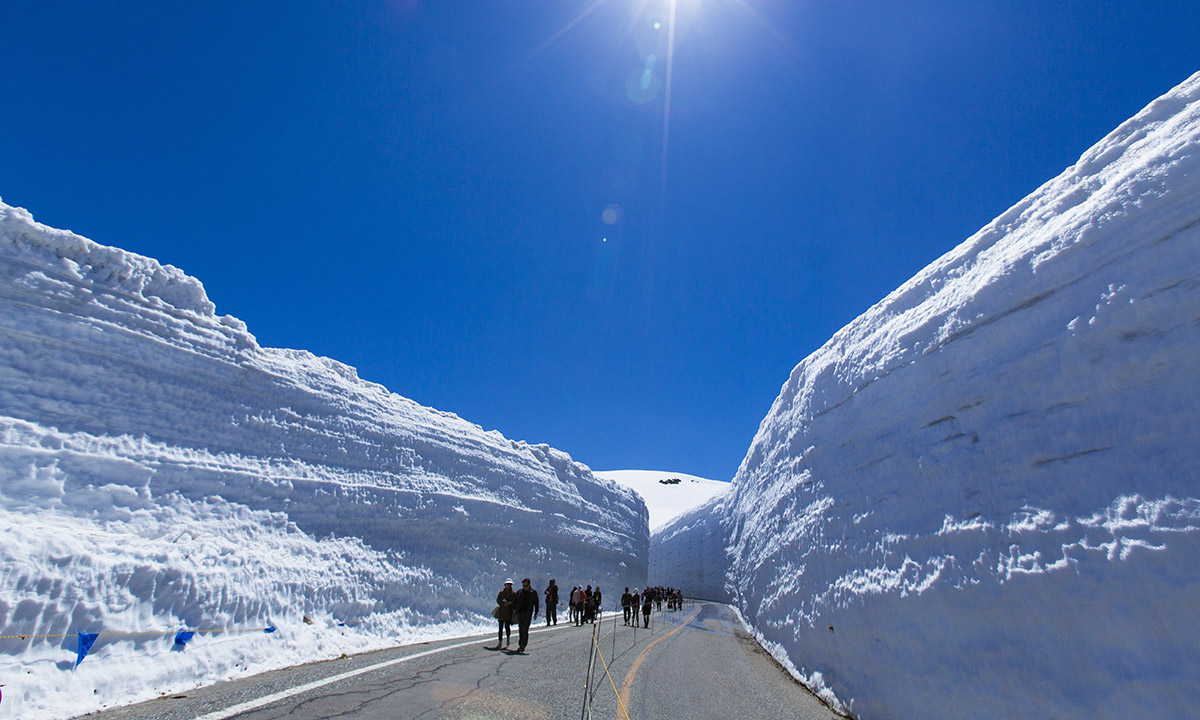 The gigantic 20m snow wall that can only be seen from April to June each year is the most notable feature of Kurobe Tateyama, which is particularly popular with foreign tourists.
From Matsumoto Station, take the JR train to Shinano Omachi Station (Kurobe Tateyama entrance), which takes about 53 minutes.
Wrap-up
Matsumoto is a cultural tourist attraction as well as a transportation hub to Nagano Prefecture, and Azumino, with its rich natural scenery, will make you desire to come back again. Take two days off when planning your trip to Kamikochi and Kurobe Tateyama and explore something new!
Click here to get the latest information on Central Japan.Centrip Japan - Nagoya and Chubu Information