| Jessica Piora & Yuichi Kobayashi
A Day in Utsukushigahara and Asama
Old buildings and new ideas
Matsumoto is well known for its castle and art museums. But did you know Matsumoto is also a notable destination for hot springs? Both Asama and Utsukushigahara are part of Matsumoto city with excellent hot springs. Utsukushigahara is a quiet location for people who enjoy pleasant walks and relaxing weekends in a ryokan (traditional Japanese inn). Asama is a place to savor a retro vibe among young businesses looking to revive the area.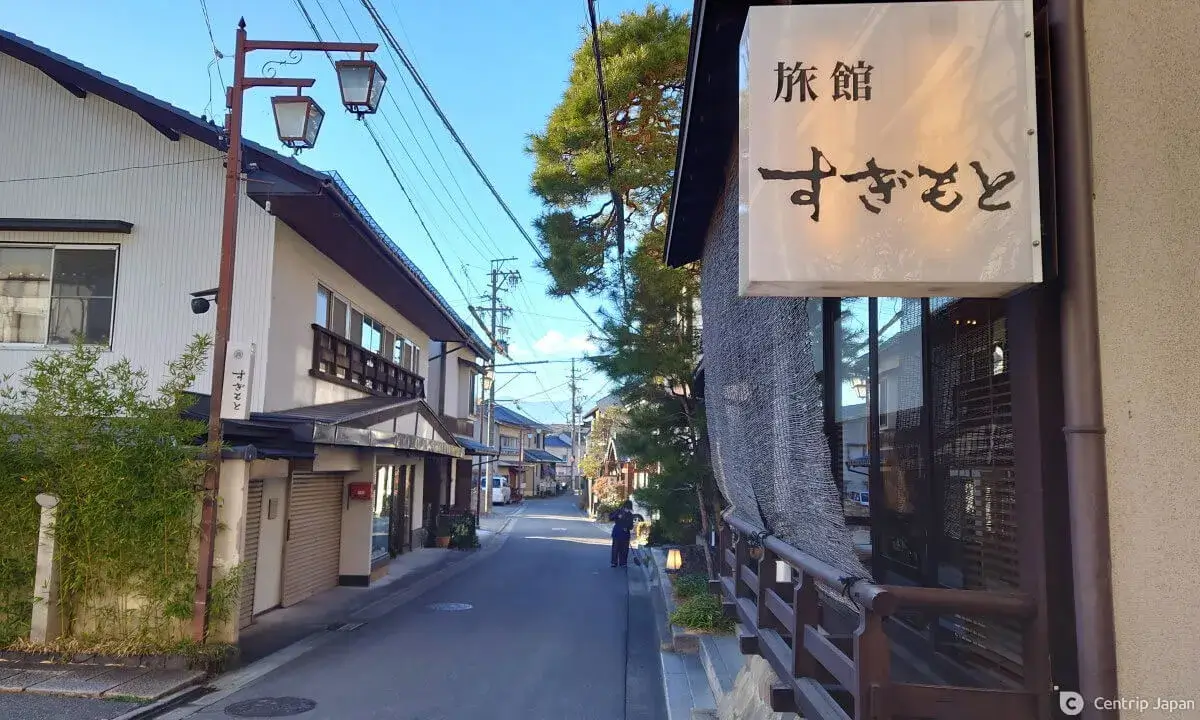 A ryokan on the streets of Utsukushigahara
Spending a night at a ryokan is a terrific way to Asama and Utsukushigahara. It also lets you make the most of your time in Utsukushigahara and Asama. Here is how you can make the most of your daily trip to Utsukushigahara and Asama.
Directions
Thre are three options to get to Matsumoto from Nagoya. You can take the JR limited express, the local train, or you can take the bus. Take the bus if you have time and want to save money. From Matsumoto Station to Utsukushigahara: take the number 31 bus and get off at Araibashi. From Matsumoto Station to Asama: take the city bus and get off at Harabashinishi.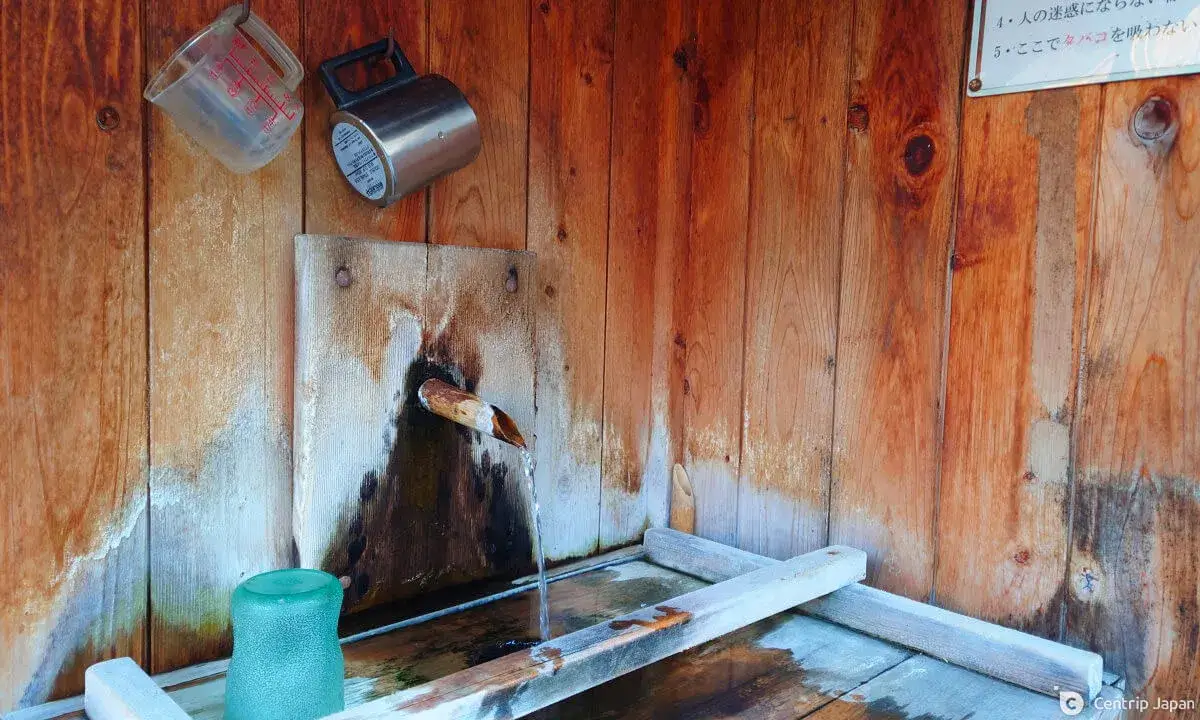 A little fountain in Asama, with drinkable spring water
Utsukushigahara
This area is renowned for its hot springs. This is why you can find so many traditional ryokans here. It is a peaceful area with a superb view of the city. Spending the night as a ryokan can be pricey, but the experience beats traditional hotels if you are here to experience Japan.
Yu-no-hara Yakushido Temple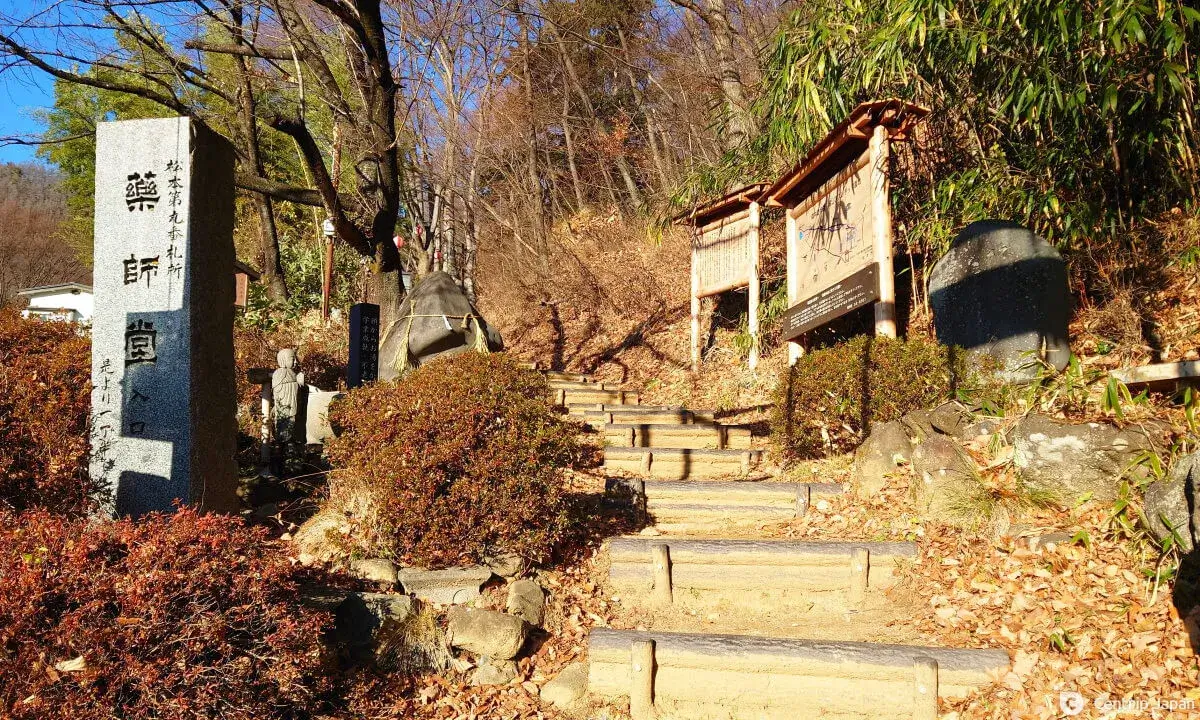 Yu-no-hara Yakushido Temple
At the entrance, you will find this Jizo statue. Originally Jizo statues were guardians of children and travelers. The ones at Yakushido bless your studies and marriages. The Jizo is one of the most beloved of all Japanese divinities.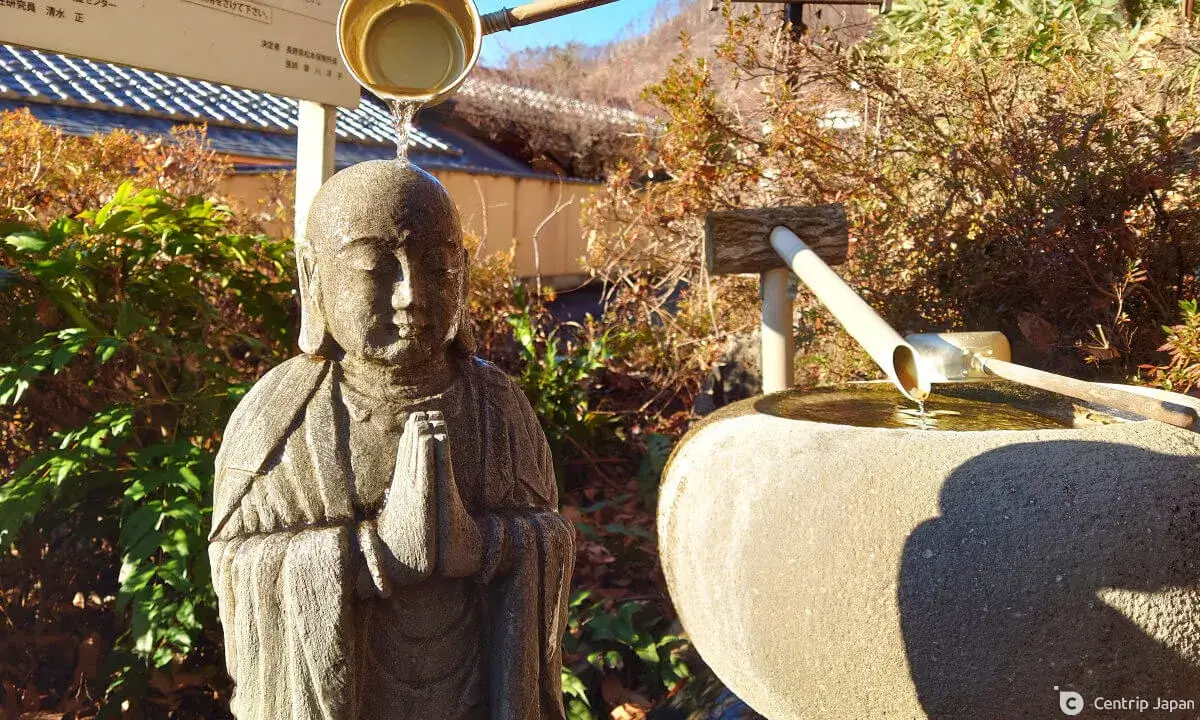 Pour hot water over this Jizo's head to bless your studies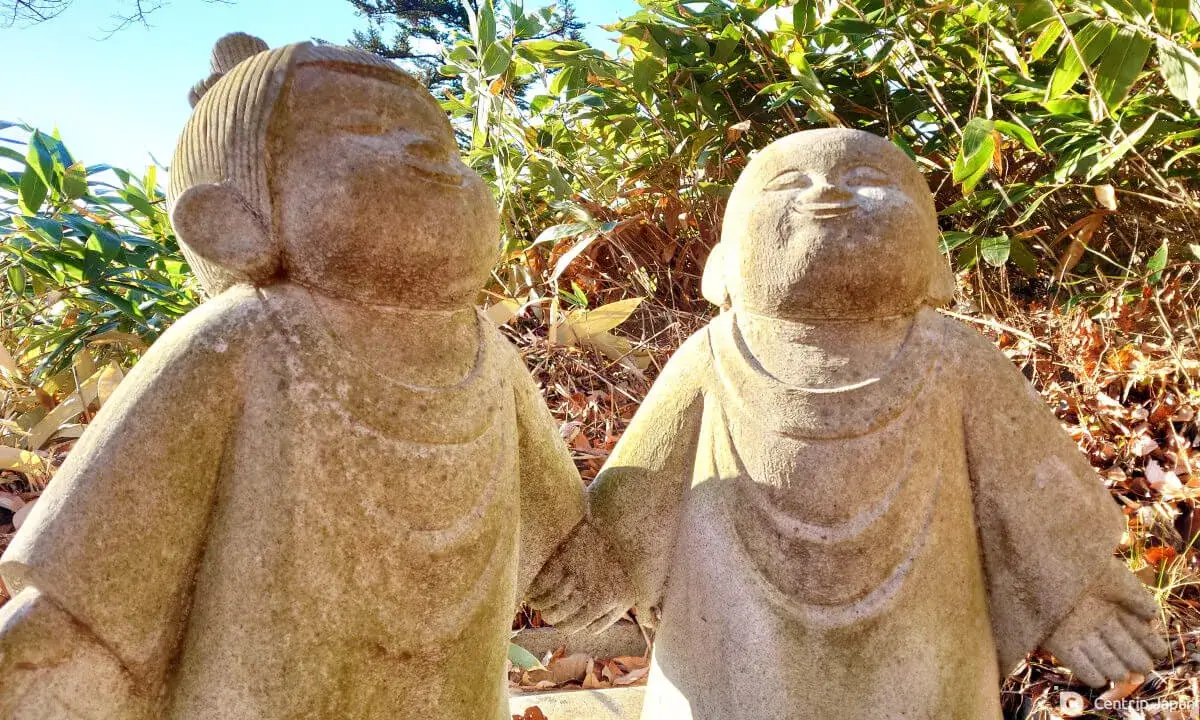 These happy Jizo offer blessings to marriages
The temple is on a steep slope with a narrow staircase, but don't fret, it's not too long.  Once you are at the top, enjoy the lovely view of Matsumoto city.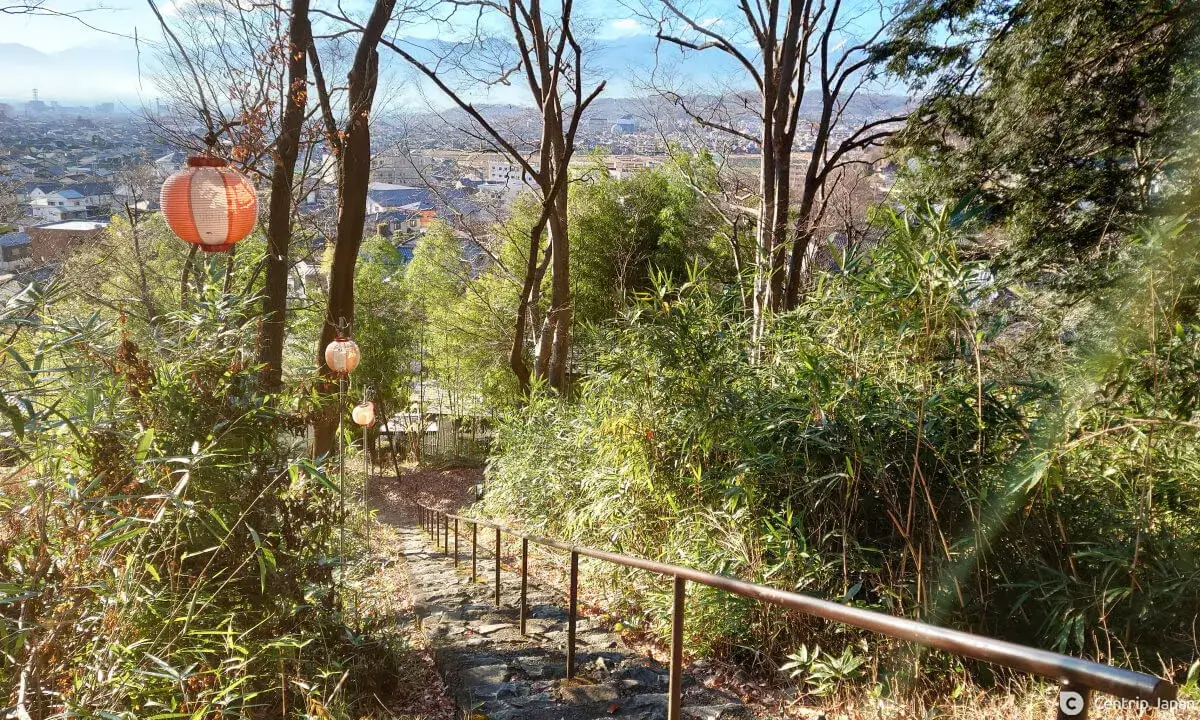 The view
A shipping crate Café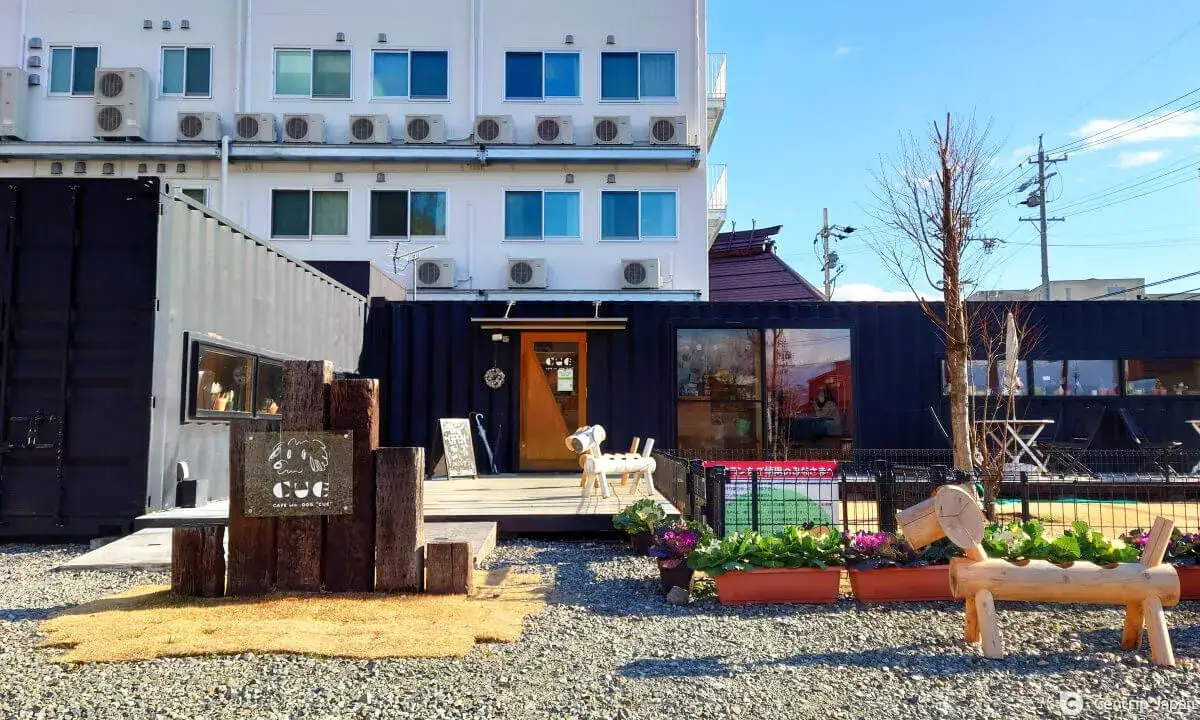 Cue Café
Cue café is a pet café built inside shipping crates. It is within walking distance of the shrine. The owner of the café was a soccer player who used to play for the local team, Yamaga, and he wanted to create a place where people could come and share their passion for their local team with their pets. The café holds events all year round.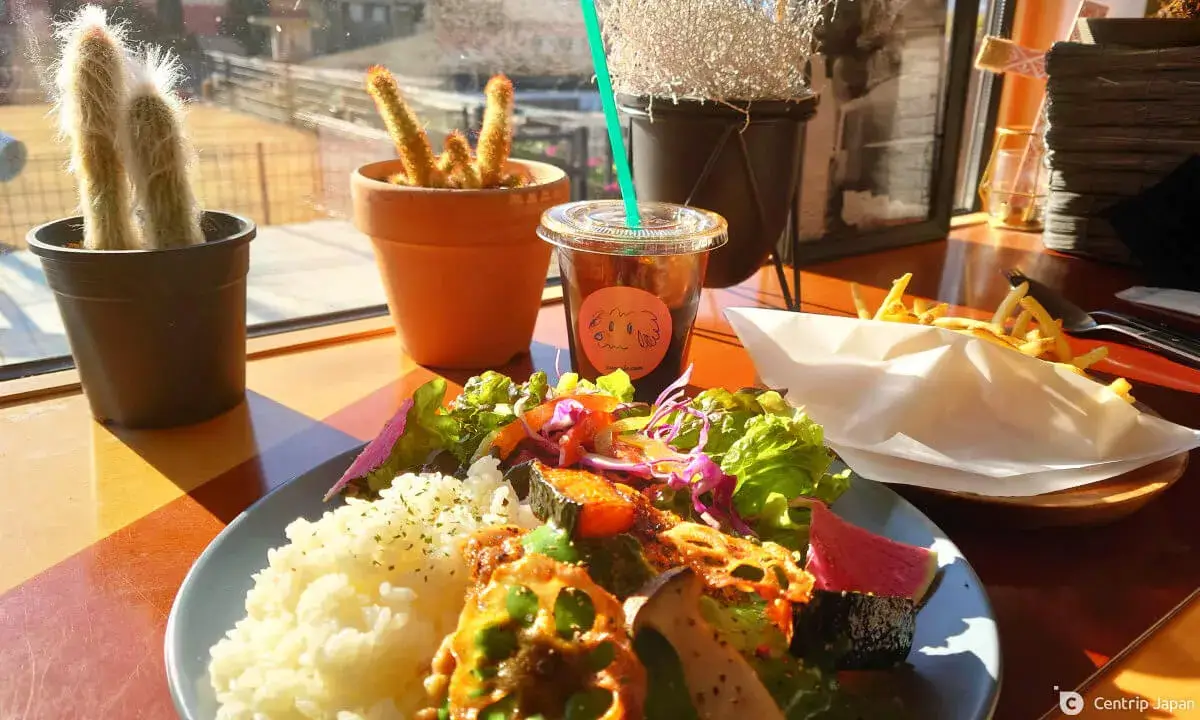 Lunch at Cue Café
Asama Onsen
The Asama area is a beautiful hot spring area that features many ryokans. The area is well known for its retro post-war Showa Era look (1955-1974), referred to as Japan's Golden Age. There is a lot of nostalgia for the technological boom and economic growth accompanying the period.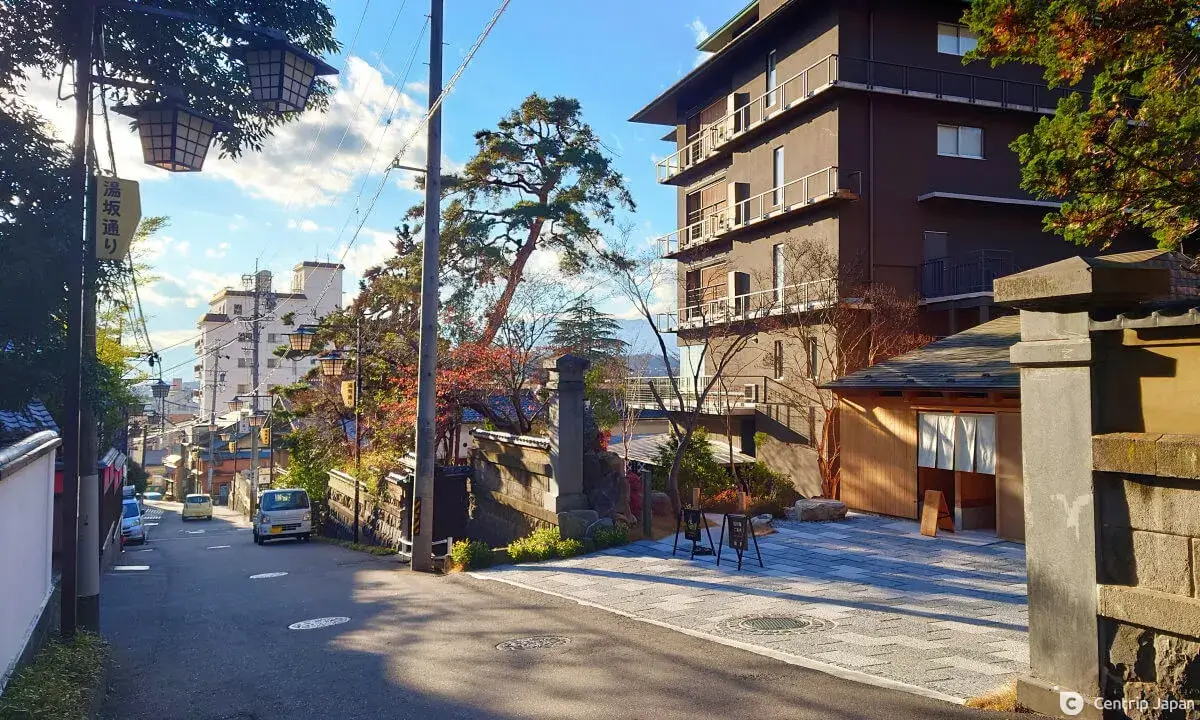 Asama
A library and a hotel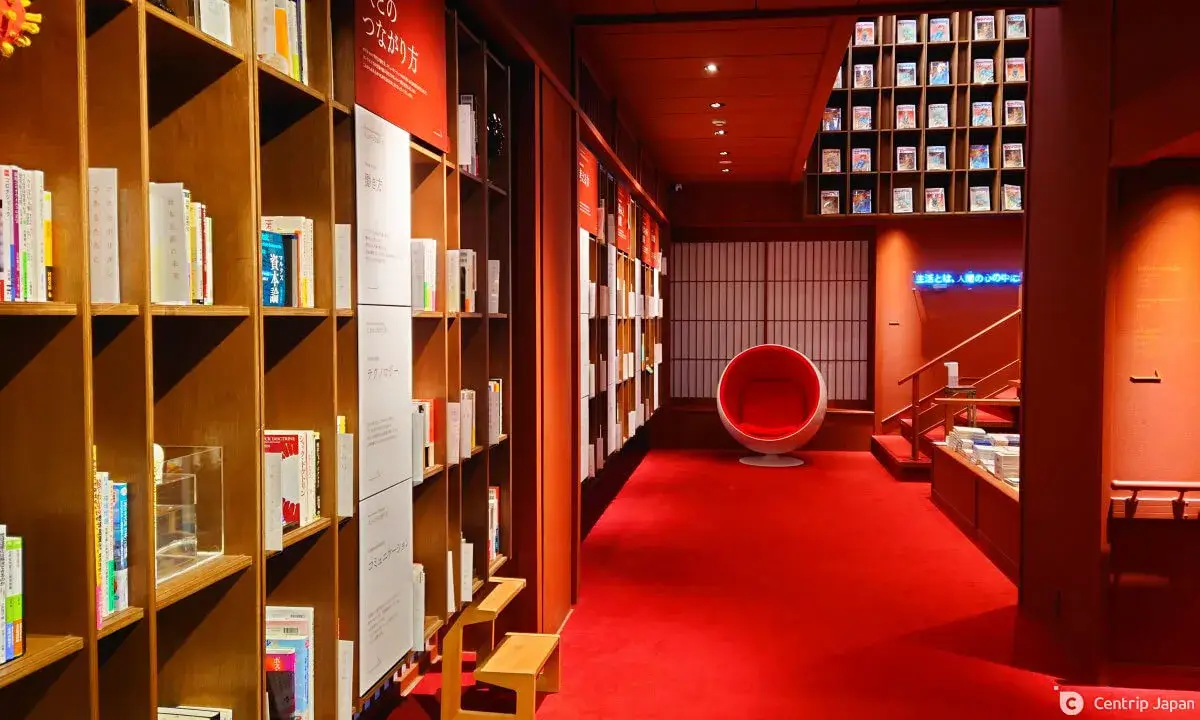 Matsumoto Honbako
Many new businesses opened in Asama over the past two years, such as the beautiful library-cum-hotel, Matsumoto Honbako. It opened less than a year ago. As of today, this is the only library in Asama. The library is only for hotel guests in the evening but opens to the public daily between 12–7 PM.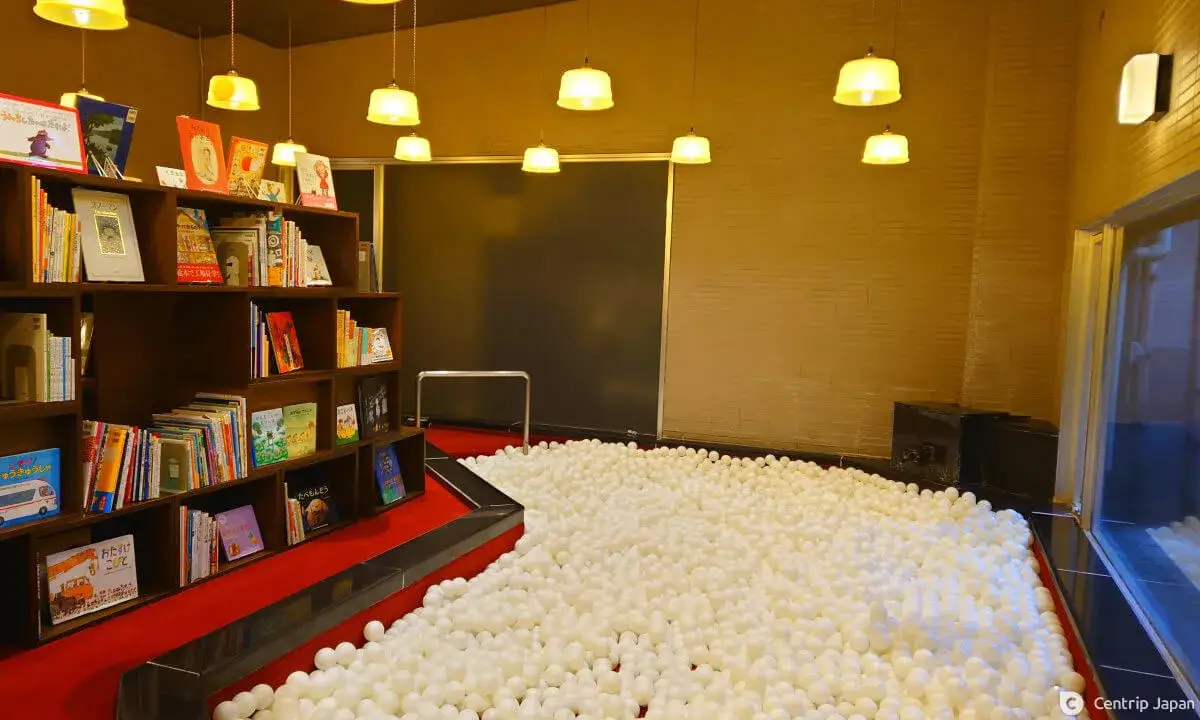 Children's books
The library selection includes magazines and books of many genres. The are many comfortable nooks with soft pillows to read and relax in. Choose your favorite spot and comfortably enjoy your book or grab a seat at the counter and enjoy a coffee or a locally brewed ale.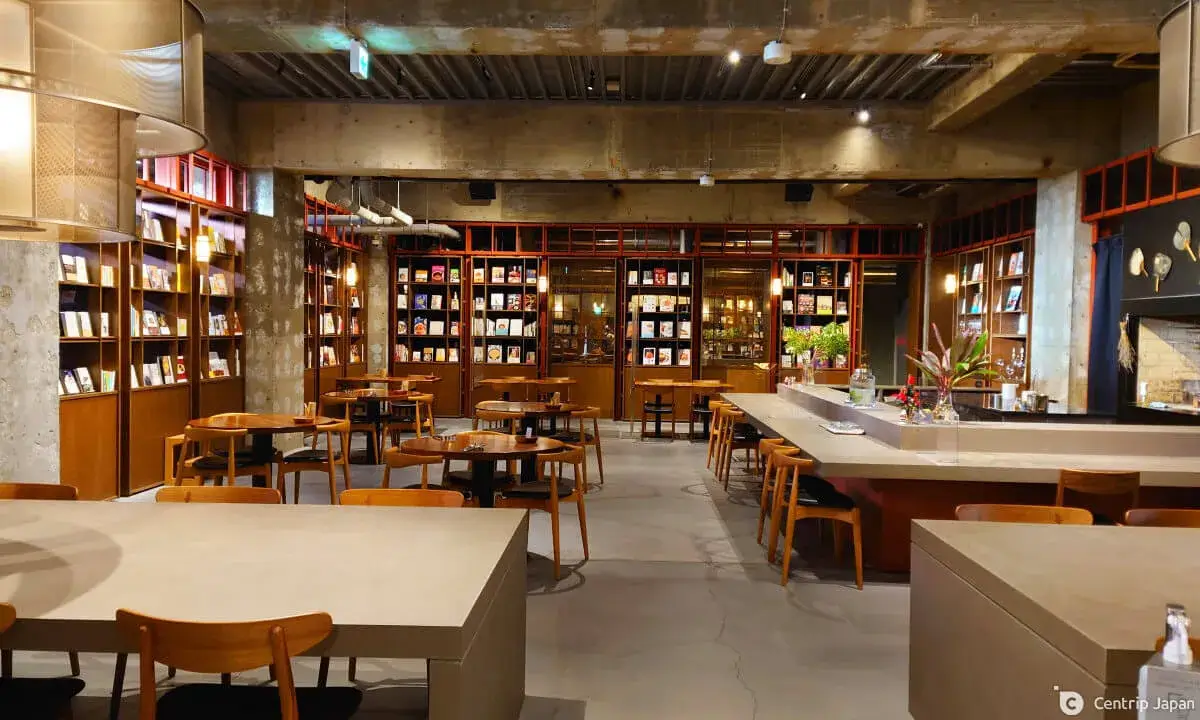 The bar
Strawberry picking at Wai Wai Hiroba
This is another business that opened in 2019! They have a greenhouse where they grow strawberries year-round.   In this greenhouse, you can enjoy strawberry picking.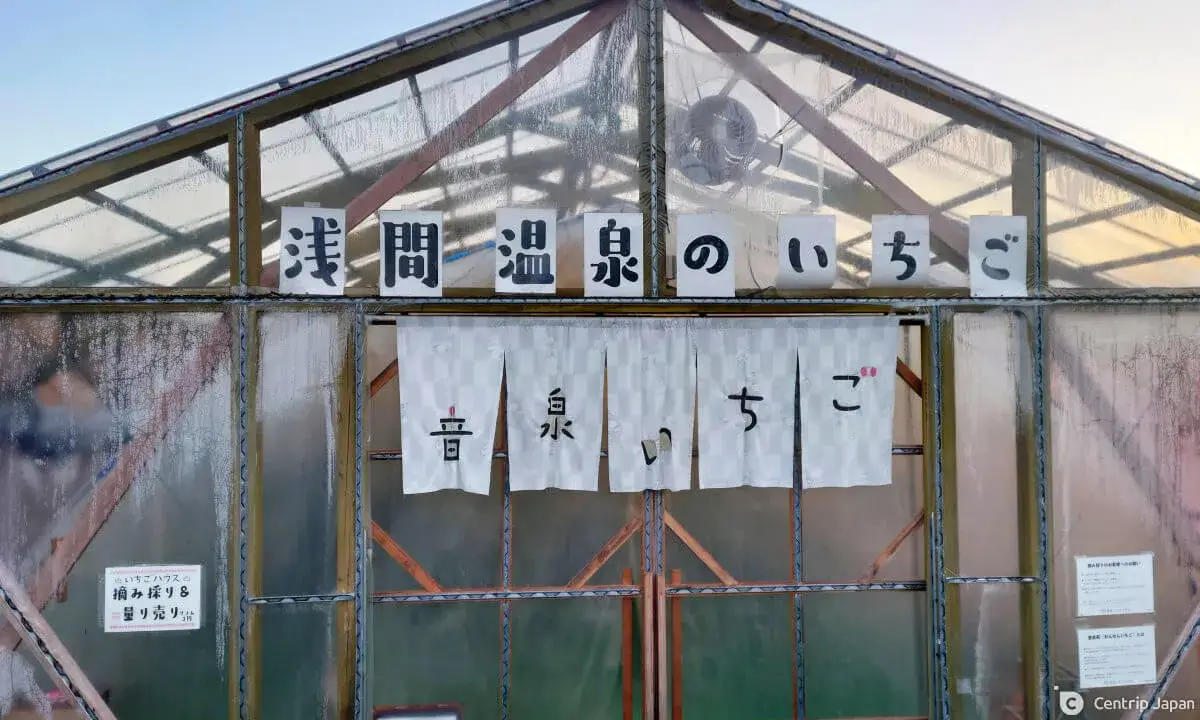 Strawberry picking
 The strawberry picking experience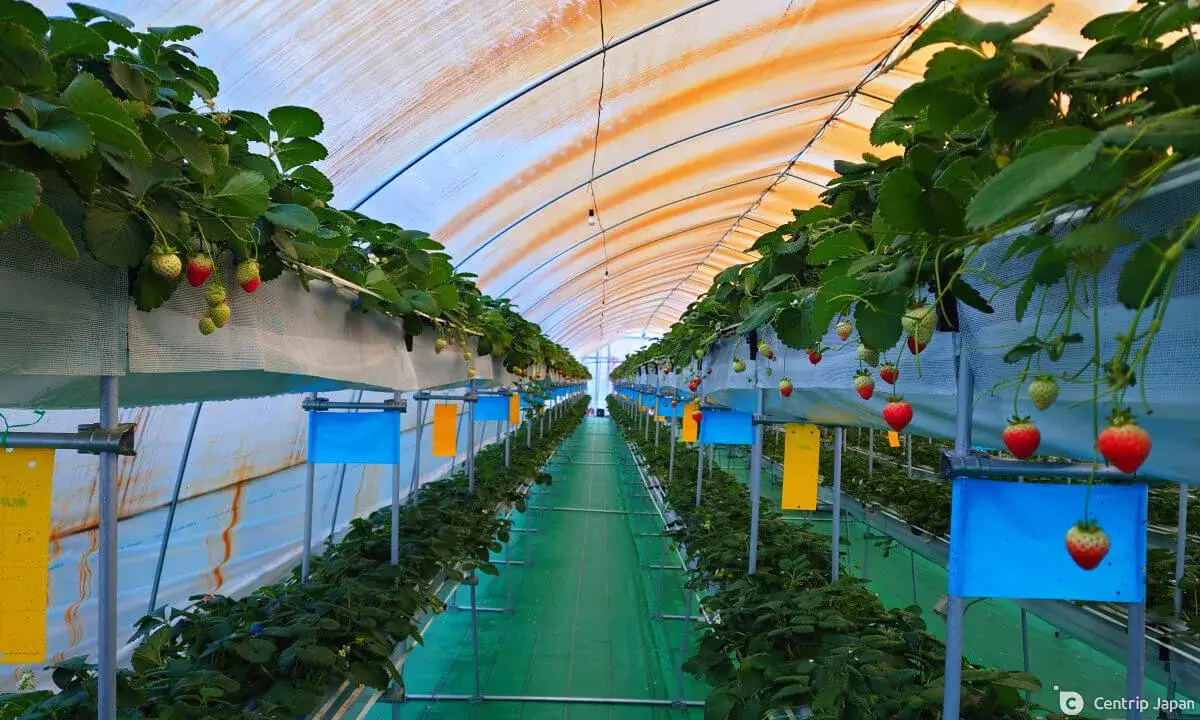 Choose your strawberries
When you enter, you can pick strawberries, and when you finish, you pay on a per gram basis. Near the greenhouse is a large garden open to the community, and children often come here to play. On occasion, there are special events for people of all ages.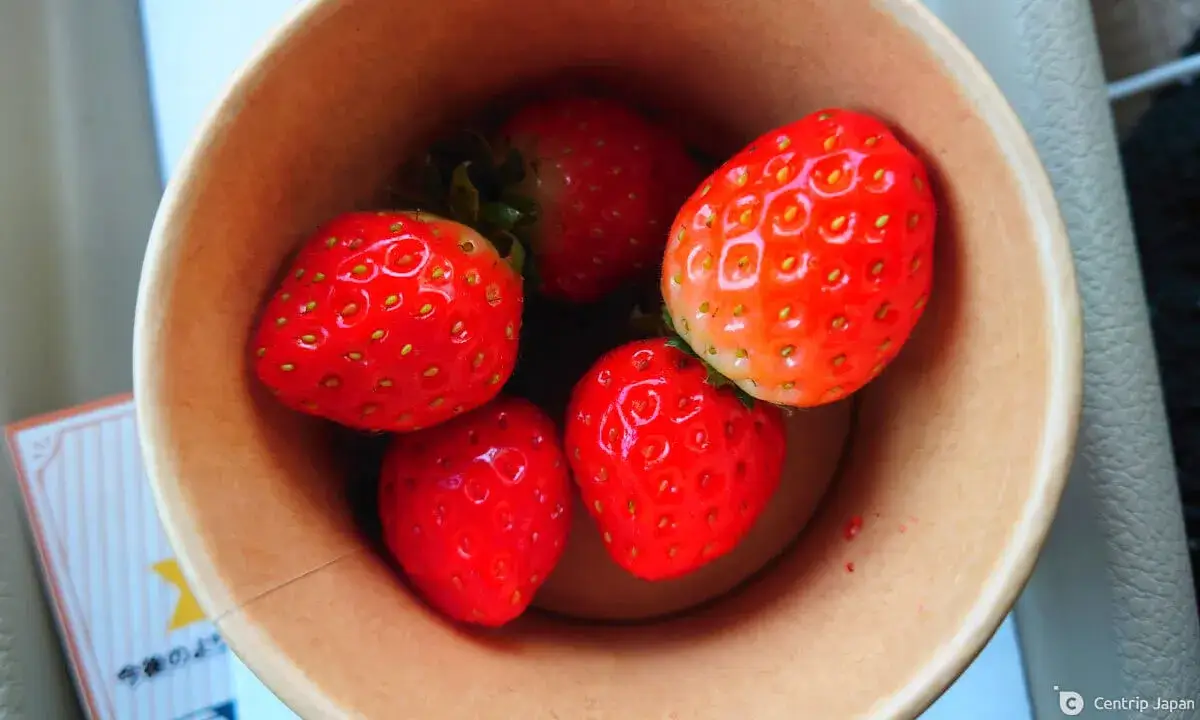 Strawberries
 Evening bath at Biwa no Yu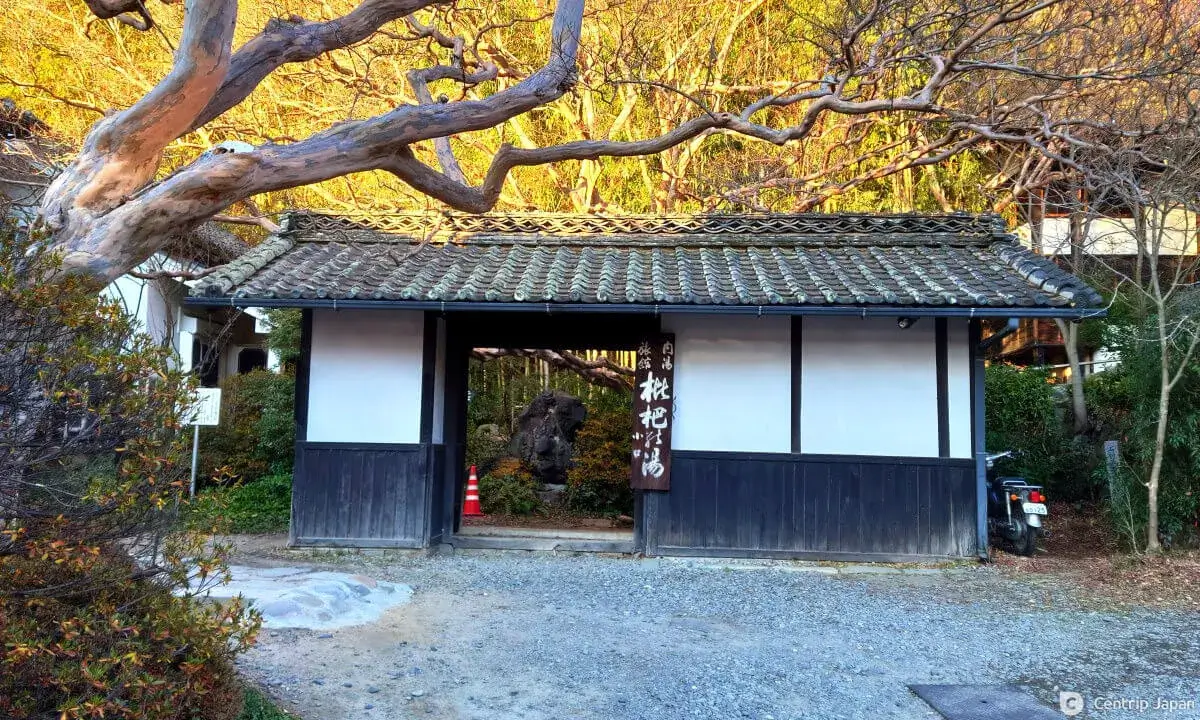 Biwa no Yu
Biwa no Yu is one of the most famous bathhouses in Matsumoto. It is renowned for being the favorite hot spring of the local lord Ishikawa Kazumasa, who built it as a private hot spring. Biwa no Yu is a public bathhouse with an indoor bath, an Inoki bath, and an outdoor rock bath. You can access the three baths by getting a ticket for ¥800 at the front desk. It is a traditional wooden building with a beautiful garden, and the water has beneficial properties.    The facility opens at 9 AM and closes at 9 PM, but be aware the front desk and outdoor bath close at 8 PM.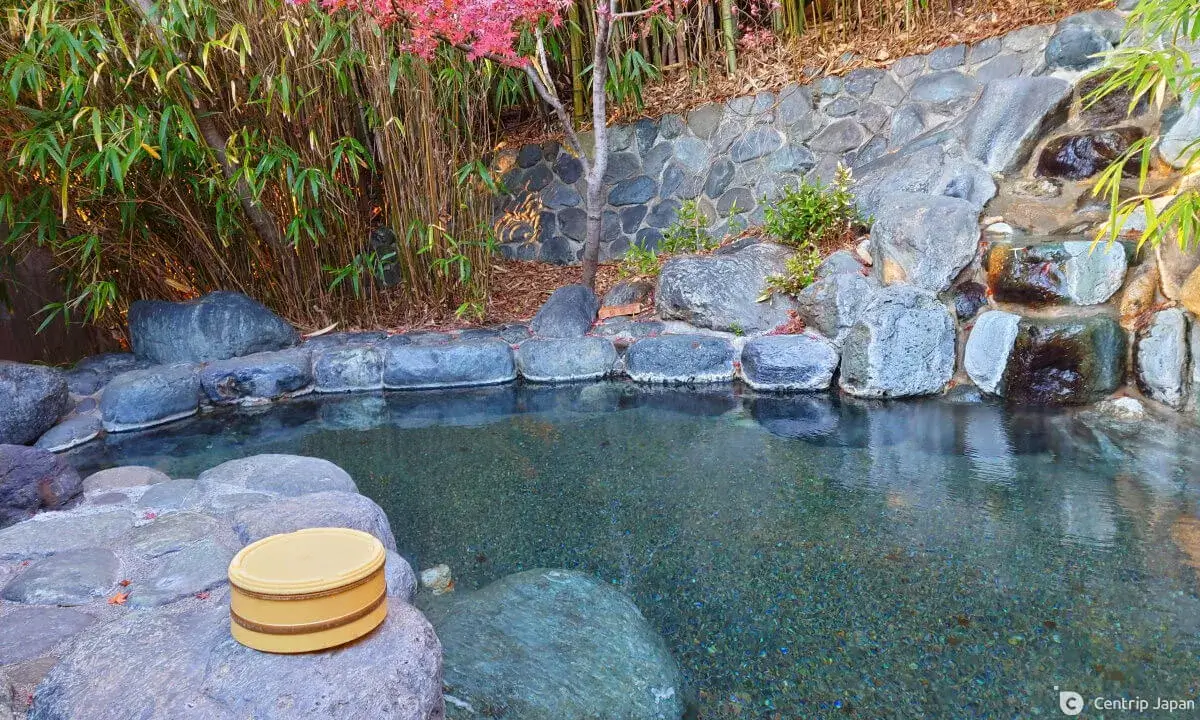 The outdoor rock bath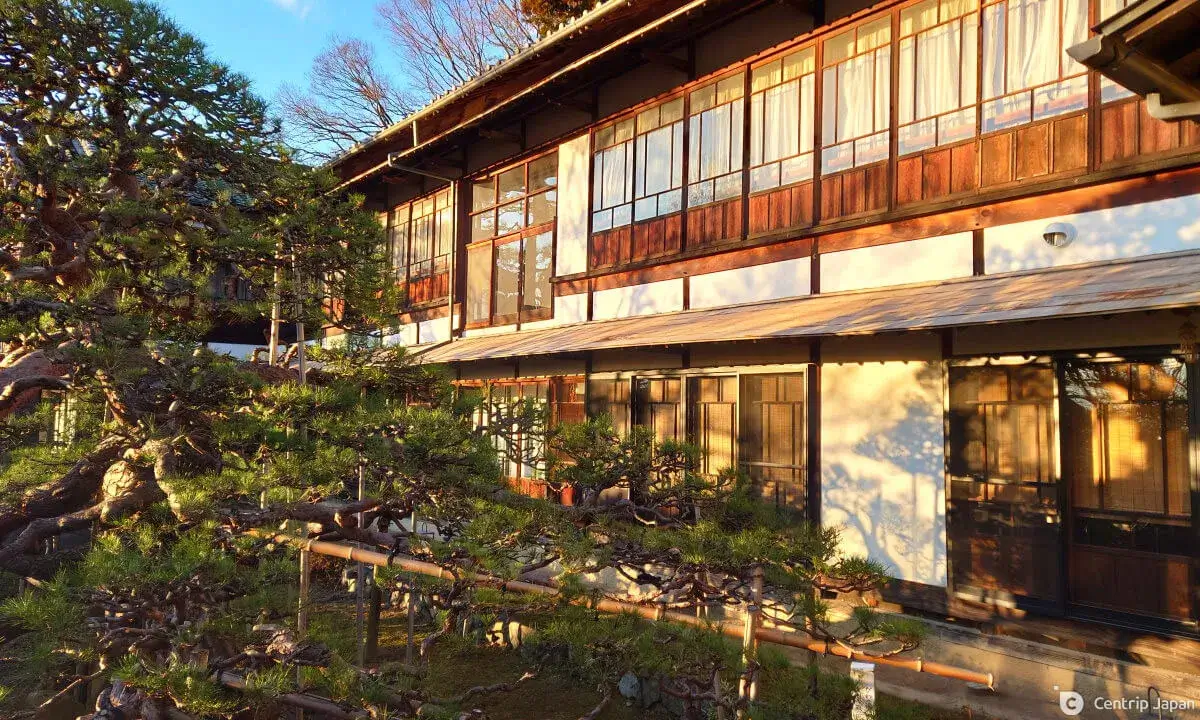 Biwa no Yu's garden
Wrap Up
Matsumoto is more than just a castle. Quaint neighborhoods, hot springs, and other sights await in Utsukushigahara and Asama. They are ideal destinations for relaxing day trips or entertaining side-trip while you tour Matsumoto. Be sure to check them out on your next visit to the area.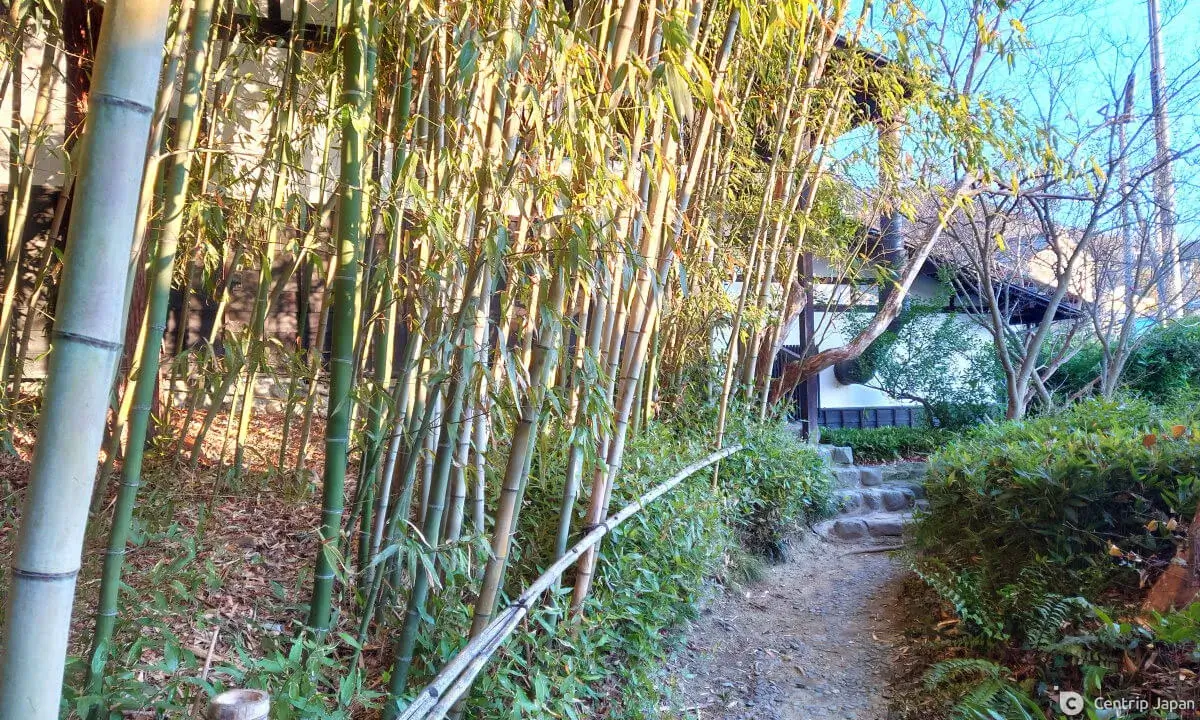 Click here to get the latest information on Central Japan.Centrip Japan - Nagoya and Chubu Information