| Jessica Piora & Yuichi Kobayashi
Ueda City is Showa Retro!
Showa Retro: A new trend
In Japan, the accession of a new Emperor to the Chrysanthemum Throne marks the start of a new era. With the enthronement of emperor Naruhito in 2019, the Reiwa Era began. It was preceded by the Heisei Era (1989-2019), and before the Heisei Era there was the Showa Era (1926–1989). The Showa Era marked a time of hardship for Japan, but it is also the time when Japan experienced unprecedented wealth and economic growth.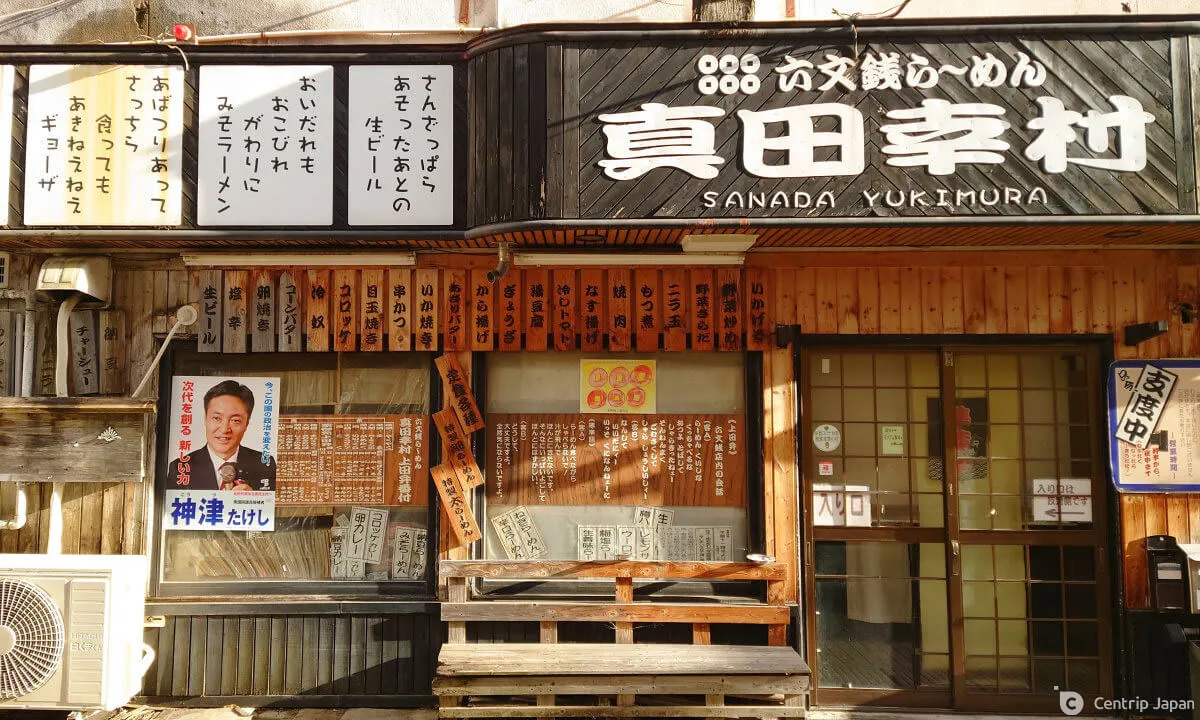 A nice Izakaya in Ueda city
In recent years, young people have started to rediscover the vibrant aesthetics of the Showa Era by collecting Showa gadgets, spending time at old-fashioned cafes, buying secondhand clothes, and taking pictures of old billboards and evocative locations. This is the Showa Retro trend that you can see all over Instagram.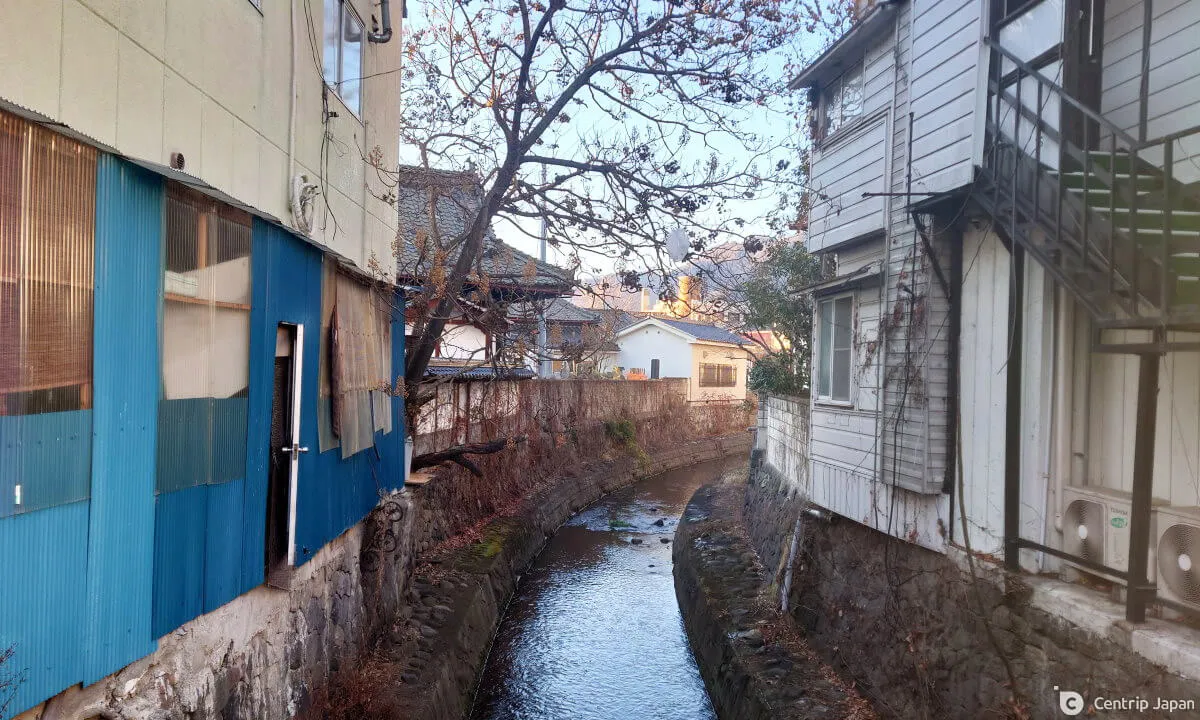 Welcome to Ueda City
Recently, this nostalgic trend has led young people to Ueda City, in Nagano Prefecture.
Ueda City
Ueda City is a small city of 100,000 inhabitants, located in Eastern Shinshu. People enjoy Ueda for its castle, tasty soba noodles, and because there are plenty of hot springs nearby. Recently it has gained new popularity (and new visitors) thanks to the Showa Retro trend.
Let us introduce you the Showa Retro areas in Ueda City!
How to get to Ueda from Nagoya
From Nagoya Station take the Shinano Express to Nagano Station. It takes about 3 hours and costs ¥6,930 (one way)
Then take JR Hokuriku Shinkansen to Ueda. It takes about 12 minutes and costs ¥1,470 (one way).
The Old Cinema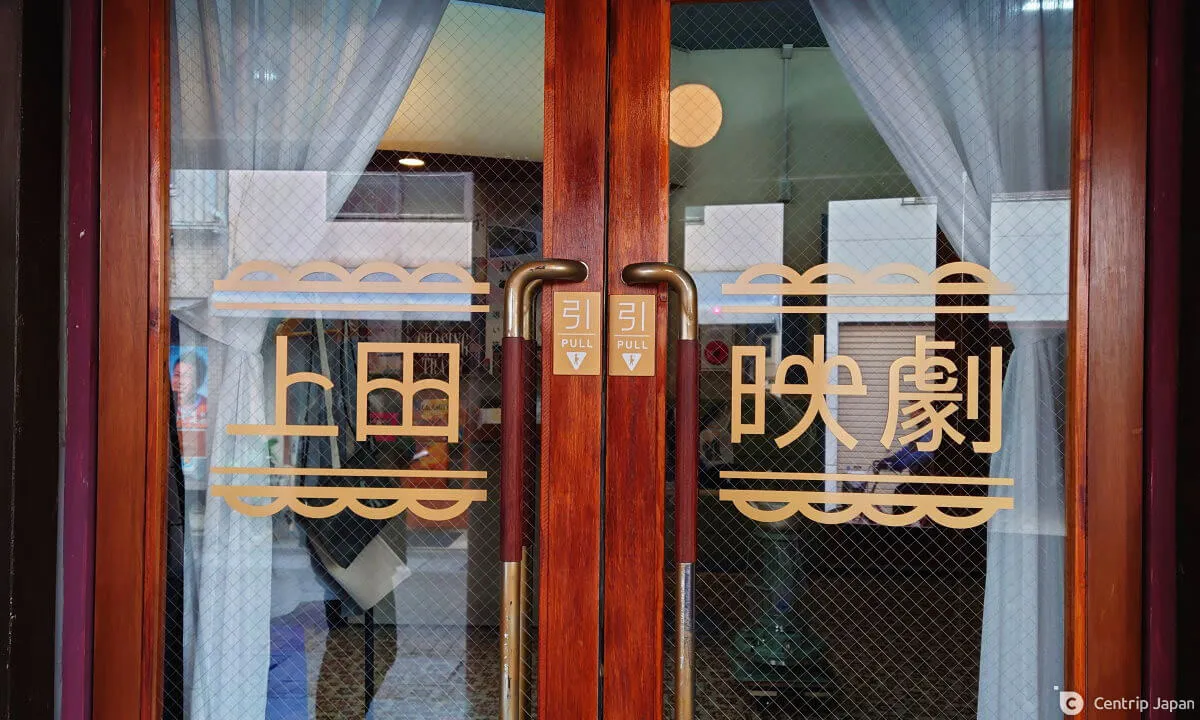 Ueda Eigeki
The old cinema is the main attraction for Show Retro fans. It is called Ueda Eigeki and it was built in 1917 during the Taisho Era, but it flourished during the Showa Era, and it is still in business today. More than 100 years in business and still going strong. In addition to the beautiful building and location, this Cinema offers a highly curated selection of movies, Japanese and International, both recent and old, that you wouldn't find at your regular Movie Theater. This is a great chance to watch a movie you wouldn't have watched otherwise and to visit this beautiful building.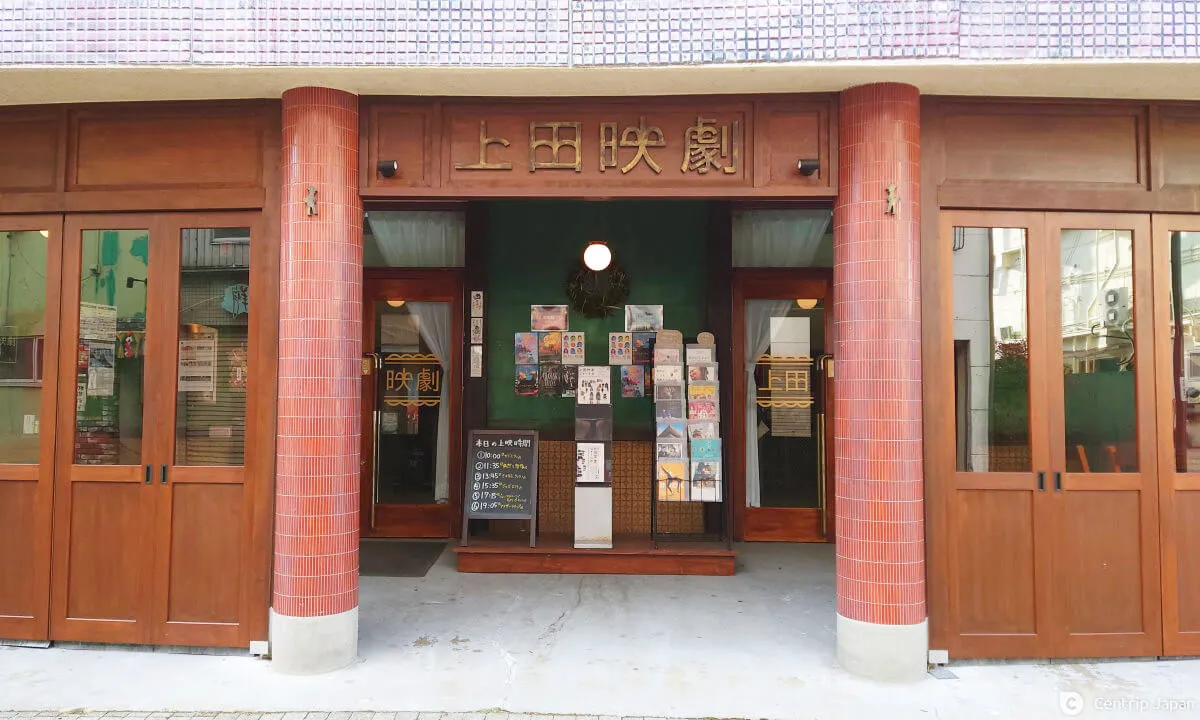 This movie theater has been here since 1917.
The little blackboard shows the schedule for the day. You can also find it online. A movie costs ¥1,900 yen for adults, or ¥1,200 on the first day of the month. Tickets for students are ¥1,000, and ¥500 for children.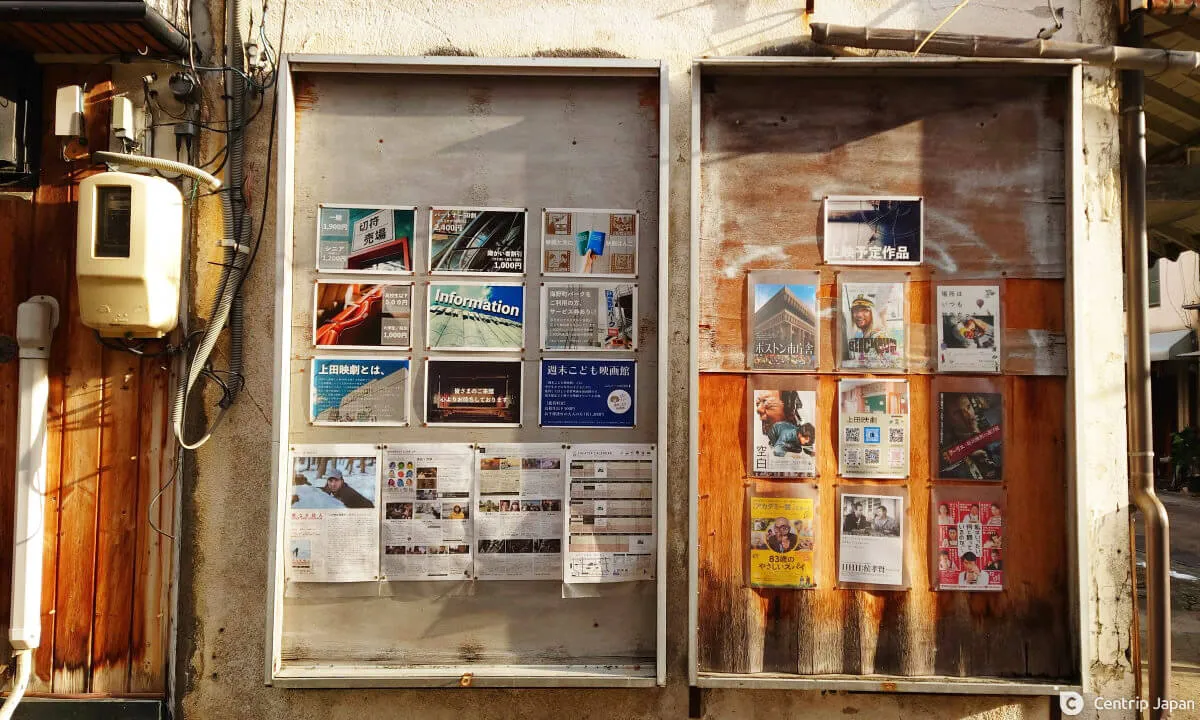 Movie Theater's information board
The Record Shop: Melody Green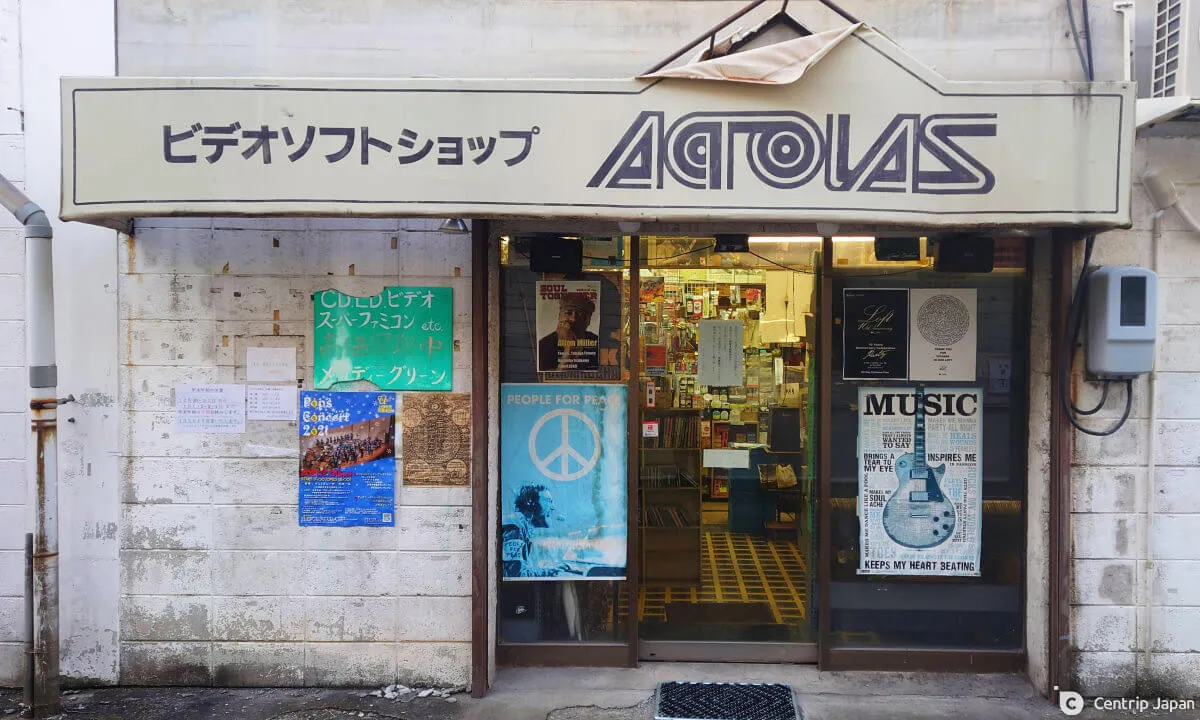 Welcome to Melody Green, the record shop. This is what it looks like on the outside.
Melody Green is a record shop that recently grew in popularity. It attracts visitors from as far as Tokyo because of its selection of CDs, cassette tapes, magazines, WHS, and records.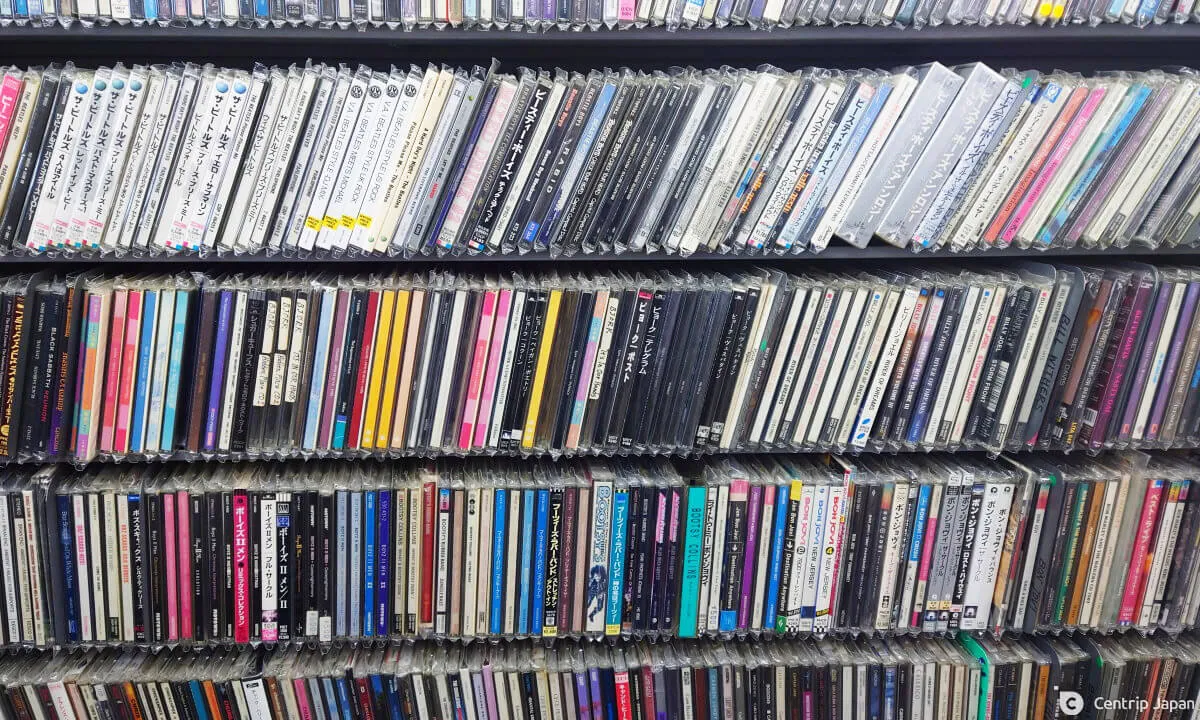 Secondhand CDs
The shop opened in 1981 as a rental shop for records, and later VHS. In 1995 it became a shop that sells second-hand and new records. You may find hidden gems here if you take the time to search well.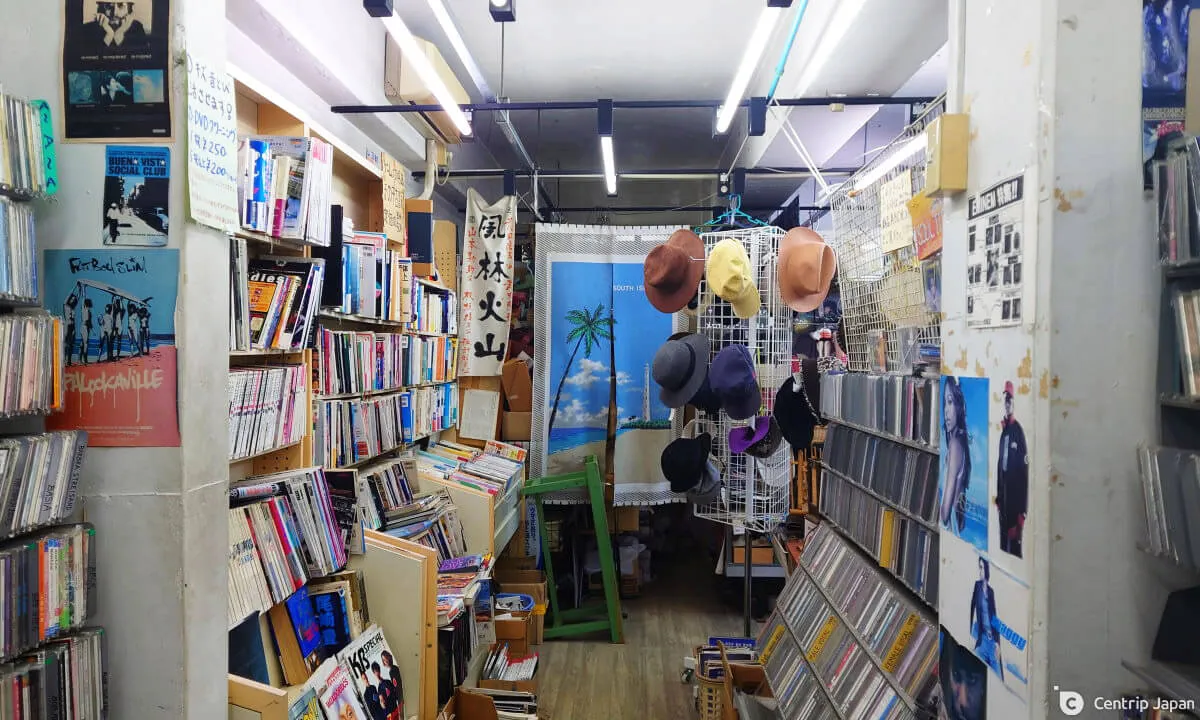 Cassette tapes, vinyl records
The shop is open from 11:00 am to 7:00 pm and it is closed on Tuesdays and Wednesdays. On the wall outside you can notice this graffiti that displays the shop's love for music.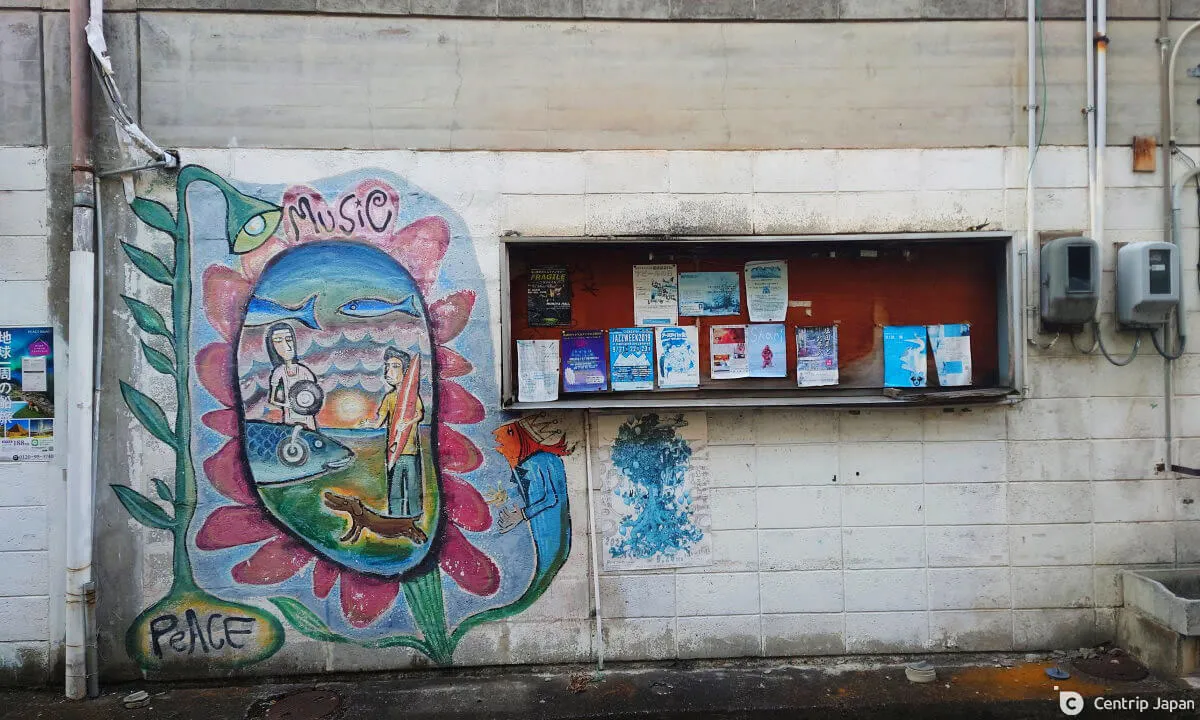 The graffiti on the wall outside
Café Corona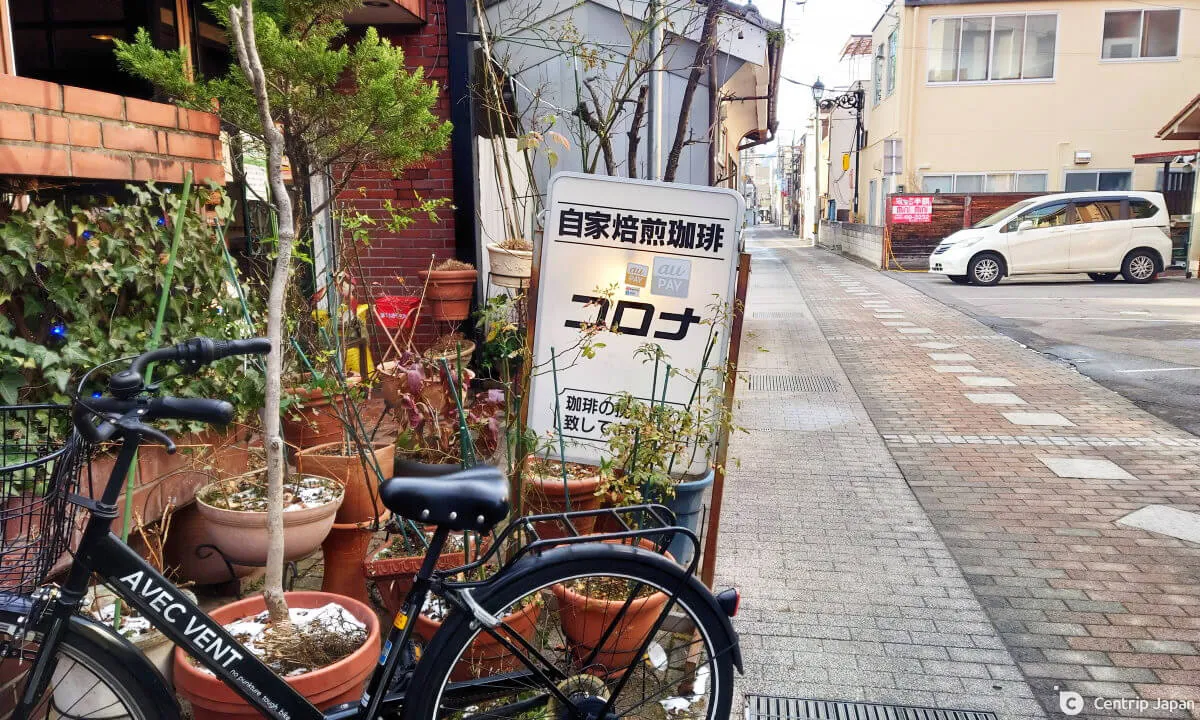 Café Corona, Showa Retro style
Although it opened before the pandemic, this cafe now has the unfortunate name, Corona. We entered to have a quick break and to enjoy the atmosphere of a Showa Café. With its wooden tables and slightly messy arrangement, this looks like a café from an old drama.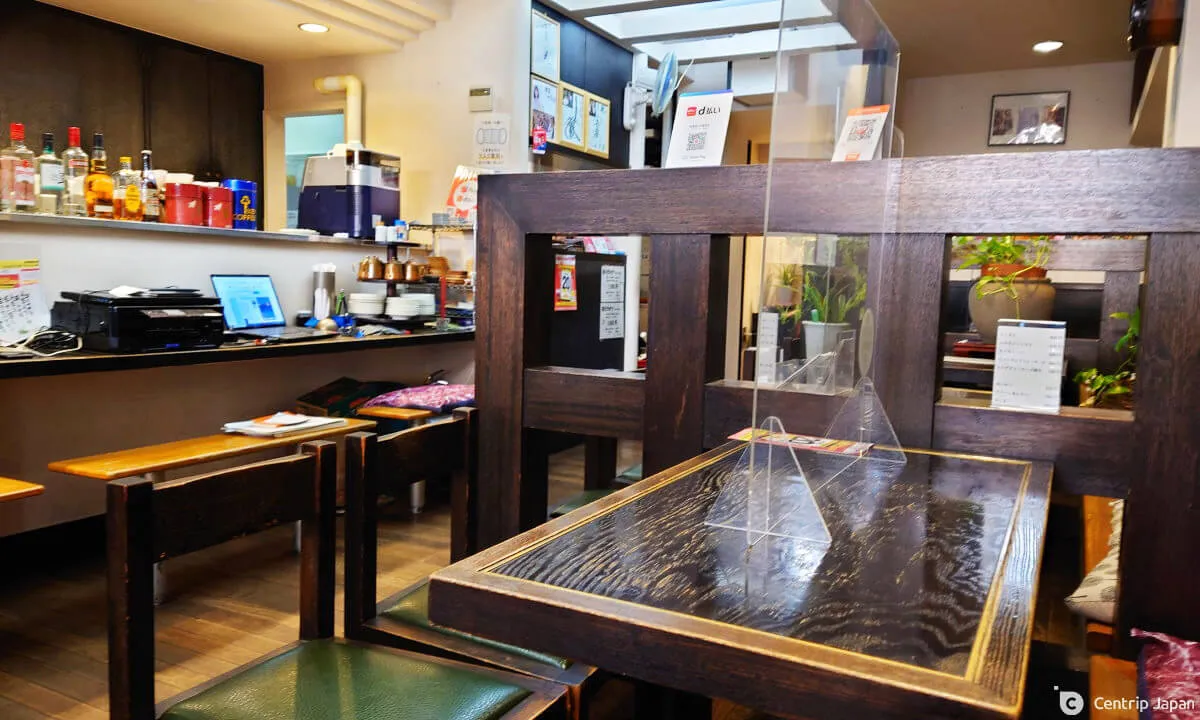 Wooden tables and coffee
The café opened in 1960 and it offers the typical items of Showa cafes: toast, coffee, banana juice, and some light snacks. Perfect for a short break. The second floor is a reasonably priced Karaoke room where you can enjoy singing with your friends.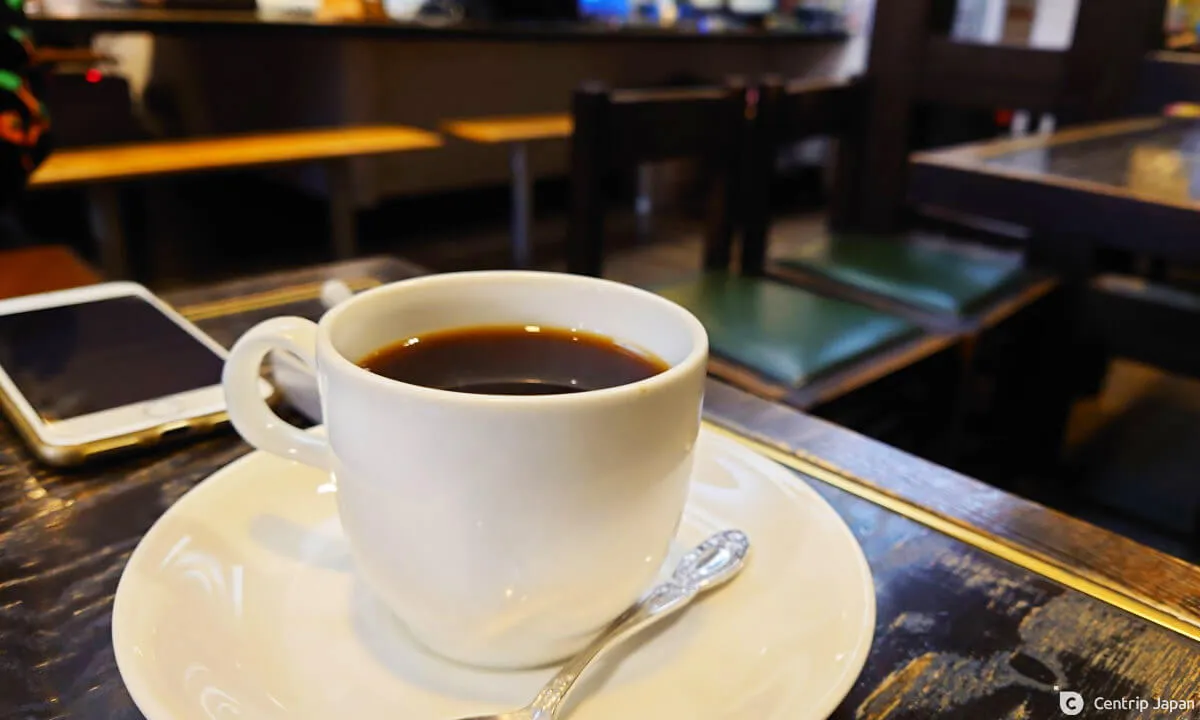 Shirokame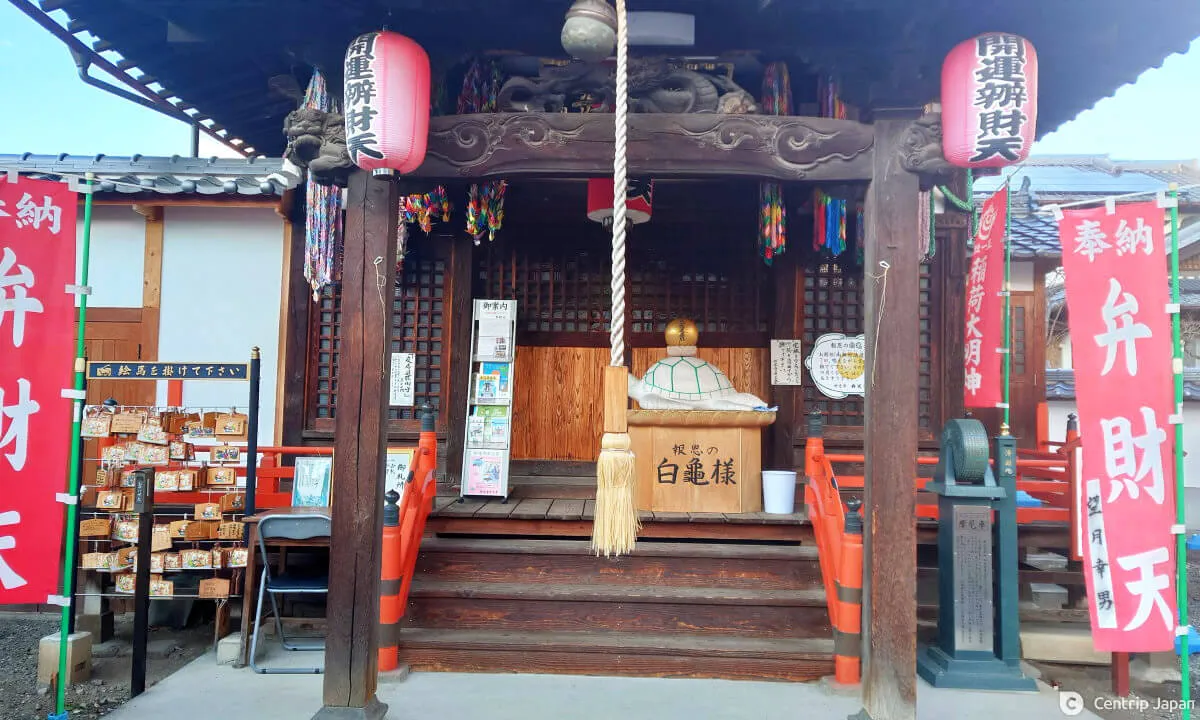 Shirokame!
This colorful temple is called Shirokame, in honor of the white turtle (shirokame) that inhabits it. It is only a part of a bigger temple called Myokoji, which is nearby.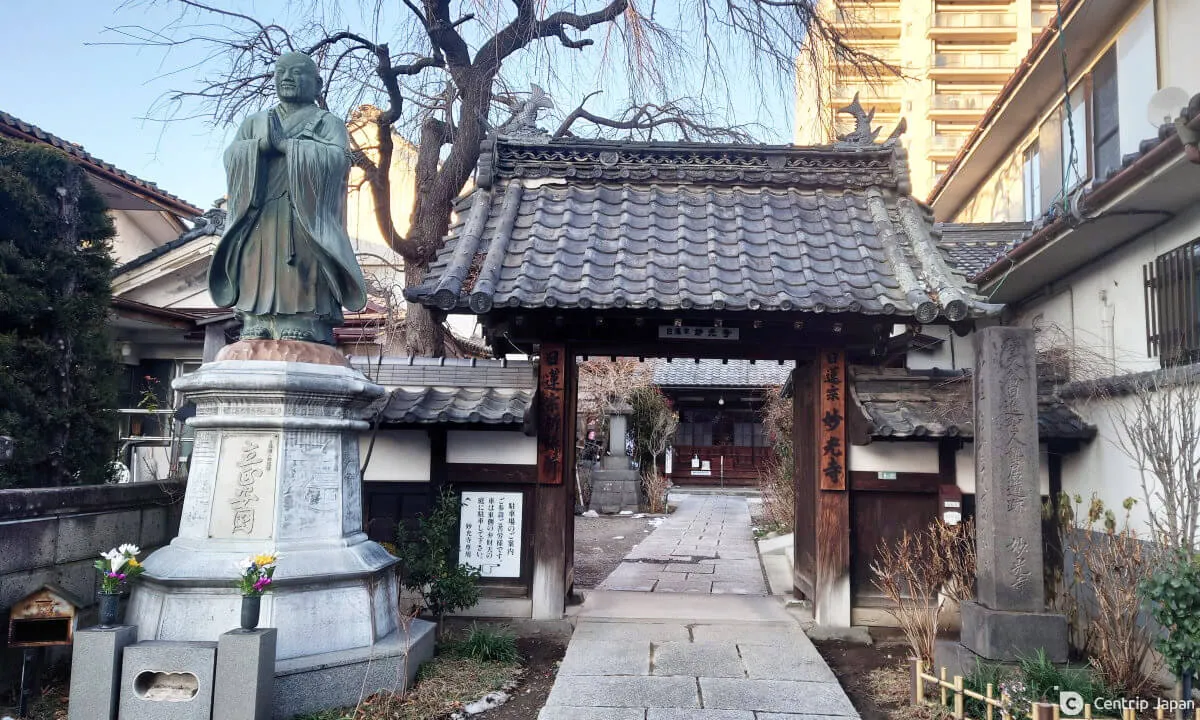 Miyokoji, the main temple
Shirokame is a small and colorful little temple that will immediately capture your attention. Pay a visit to the white turtle, the rumor is it can heal you. All you have to do is pet the turtle, then touch the golden sphere on its back, and finally touch the part of your body that you wish to heal. Don't forget to leave a little offering of thanks to the turtle.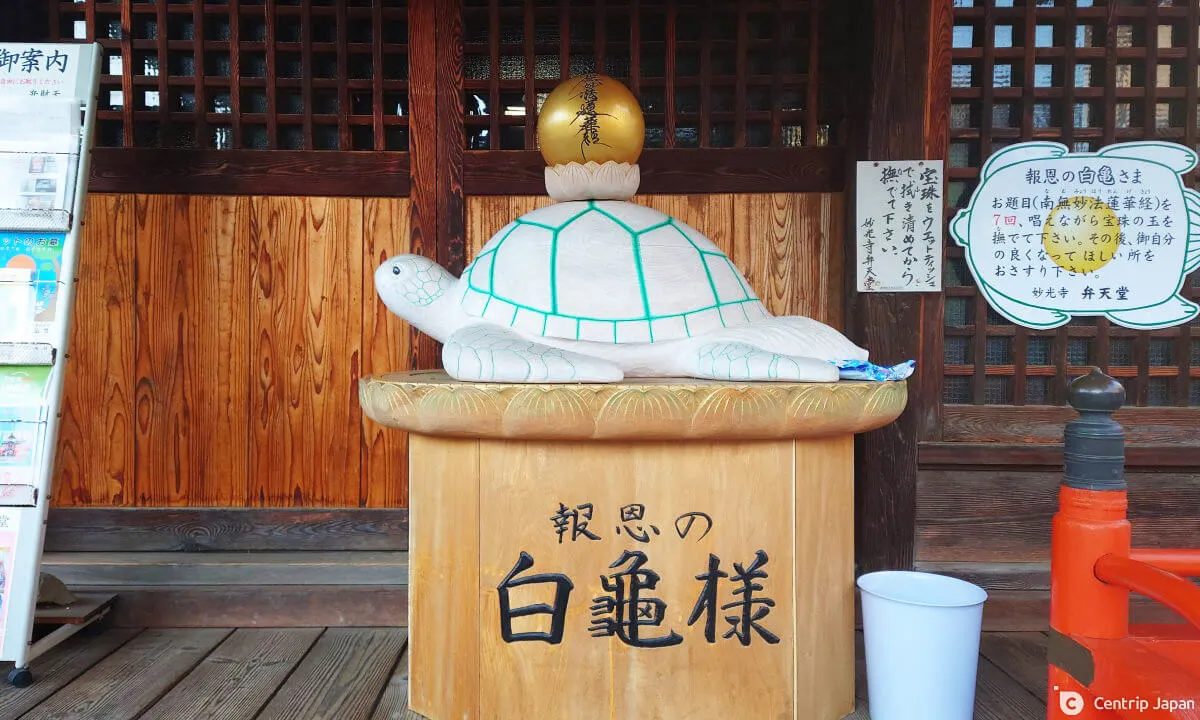 The white turtle and golden sphere
The streets of Ueda
Part of the Showa Retro trend consists of walking around, enjoying old billboards, and taking pictures of old-fashioned locations. Don't forget to take a walk along the city streets! You will notice all the billboards from restaurants, izakaya, bars, and shops that have been around for a very long time.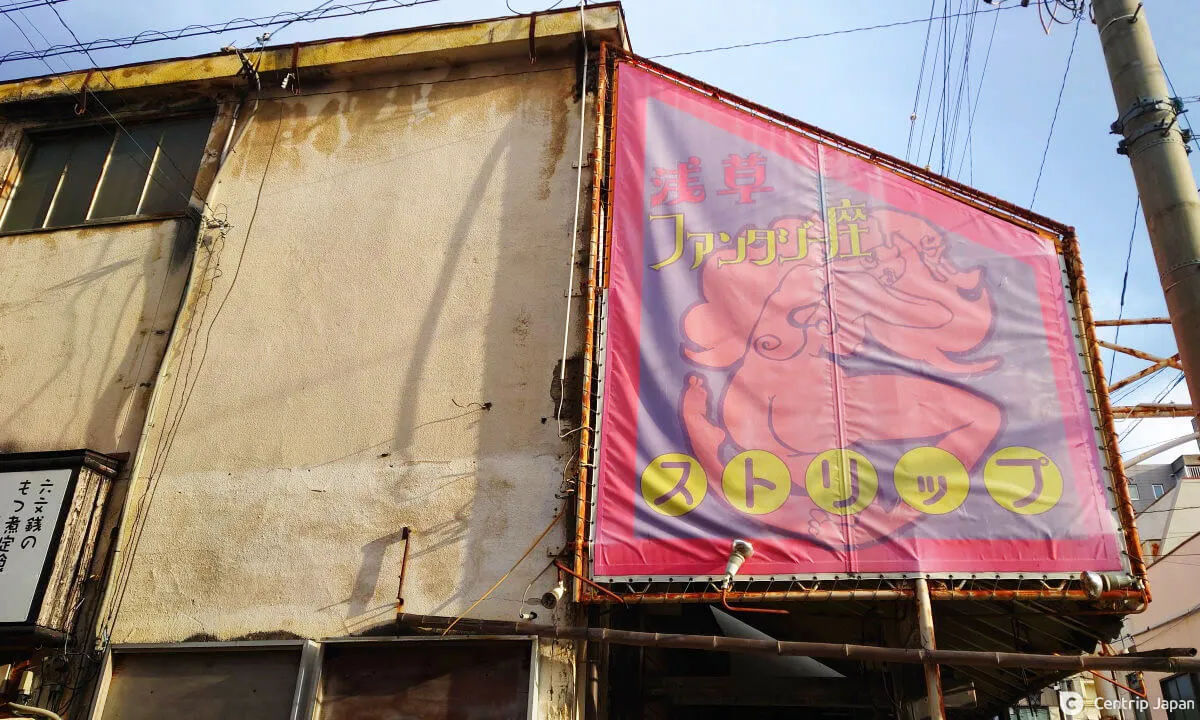 Apparently, this used to be a strip club during the Showa Era
Some parts of Ueda City have remained the same for many years, and the retro atmosphere that fills the city is very authentic.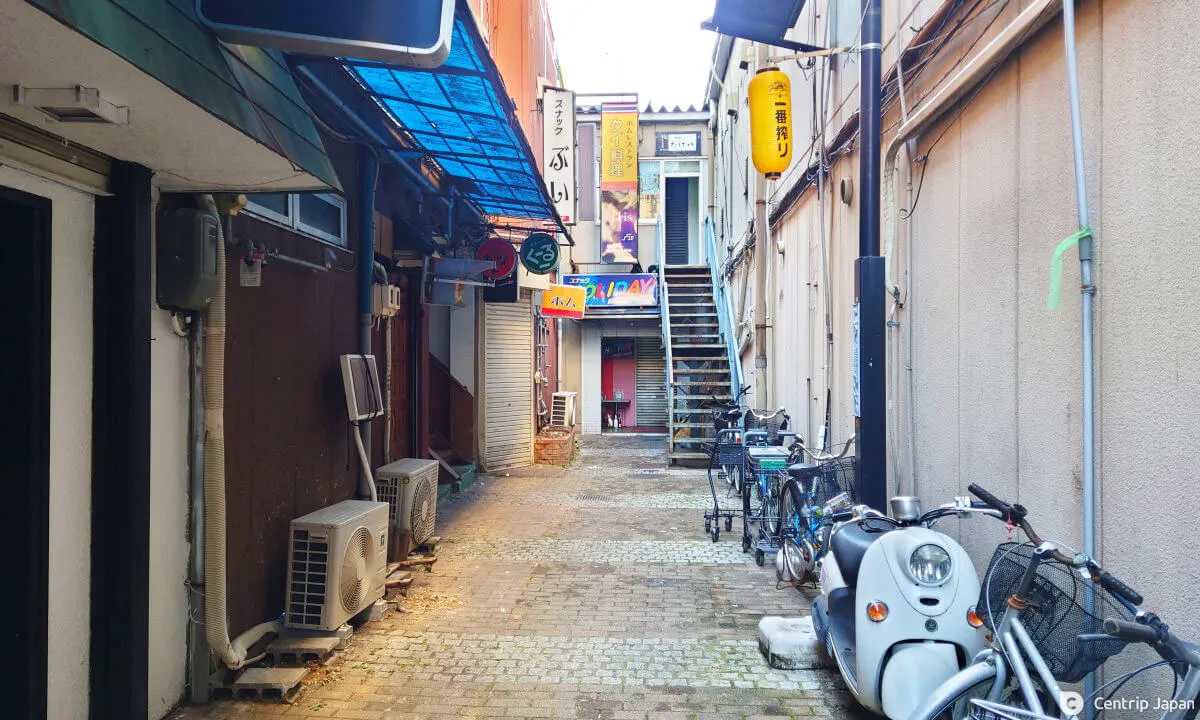 Another Showa Retro street in Ueda
Wrap Up
Ueda City is a small city, but it is gaining popularity thanks to the Showa Retro trend. Young people visit from Tokyo, especially to enjoy a movie at the cinema and to find hidden gems at the old record shop. Don't forget to take some memorable Showa Retro pictures! We hope you enjoy your time in Ueda!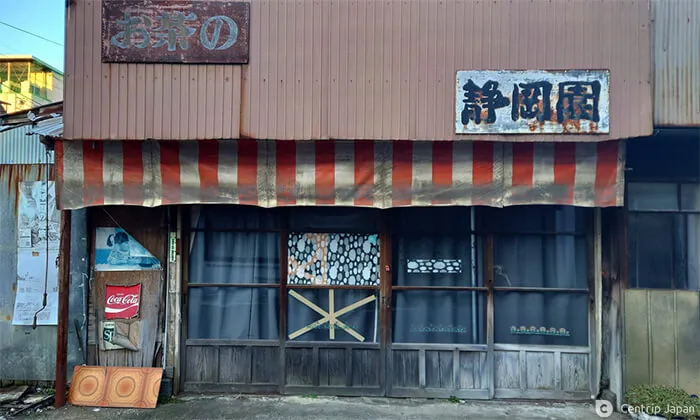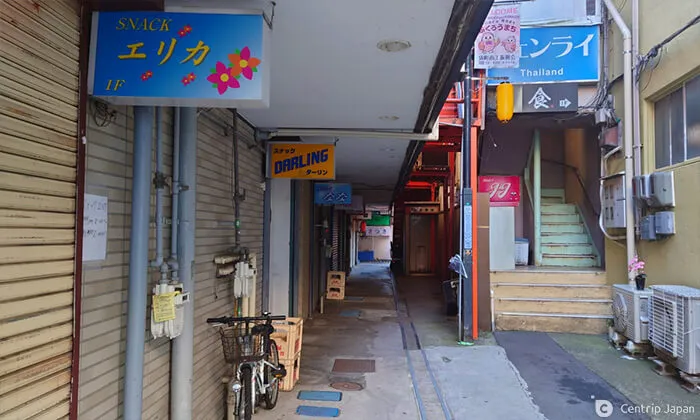 Click here to get the latest information on Central Japan.Centrip Japan - Nagoya and Chubu Information