| John Asano
Seki ~ The City of Blades
Seki is a historic town in southern Gifu Prefecture that is famous around the world for its production of high-quality knives and blades. The small town in the middle of Japan was a center of sword making during the Muromachi era (1338-1573), with over 300 swordsmiths working in Seki, producing legendary swords, and earning the town the cool nickname, "The City of Blades."
Gifu ~ A Crossroad Between East and West
Gifu with its strategic location in the center of Japan is a crossroad between the east and west of the country. Its importance during the age of the samurai led to many famous battles being fought in the area with samurai warlords believing that the one who controls Gifu controls Japan.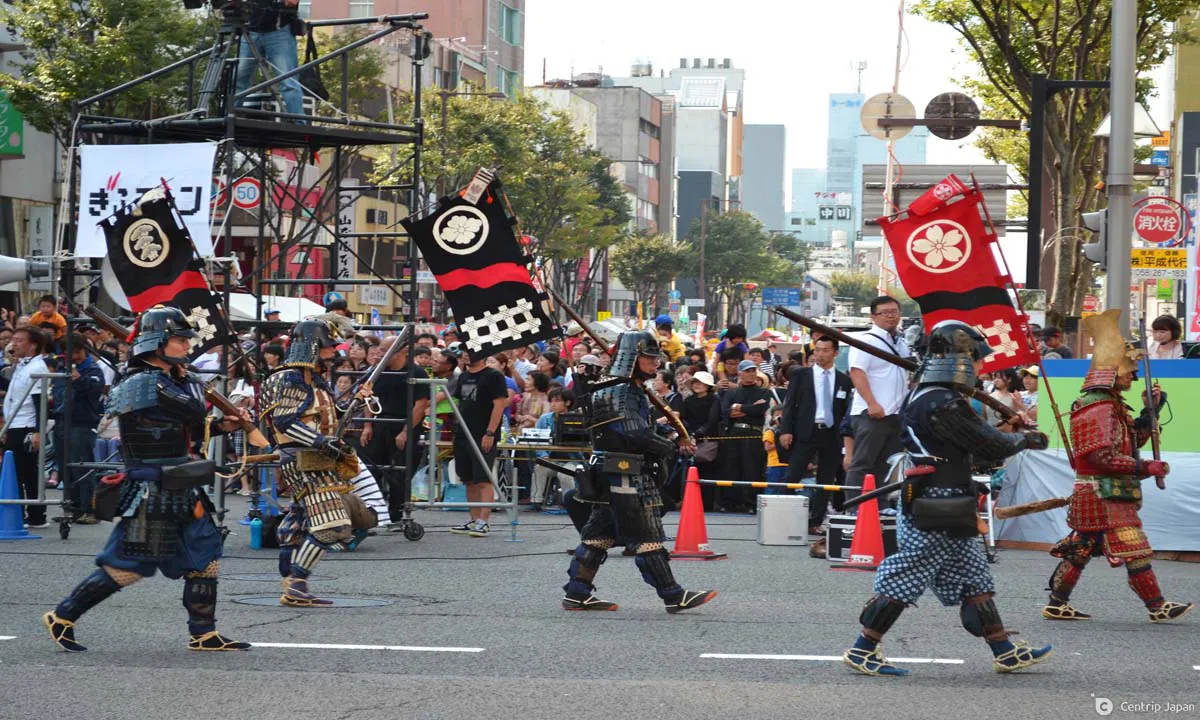 Samurai warriors at the Gifu Nobunaga Festival
With the sheer number of samurai warlords and samurai warriors in both Gifu and Aichi in central Japan, there was a great demand for quality swords and blades, which led to the birth of a long-lasting industry.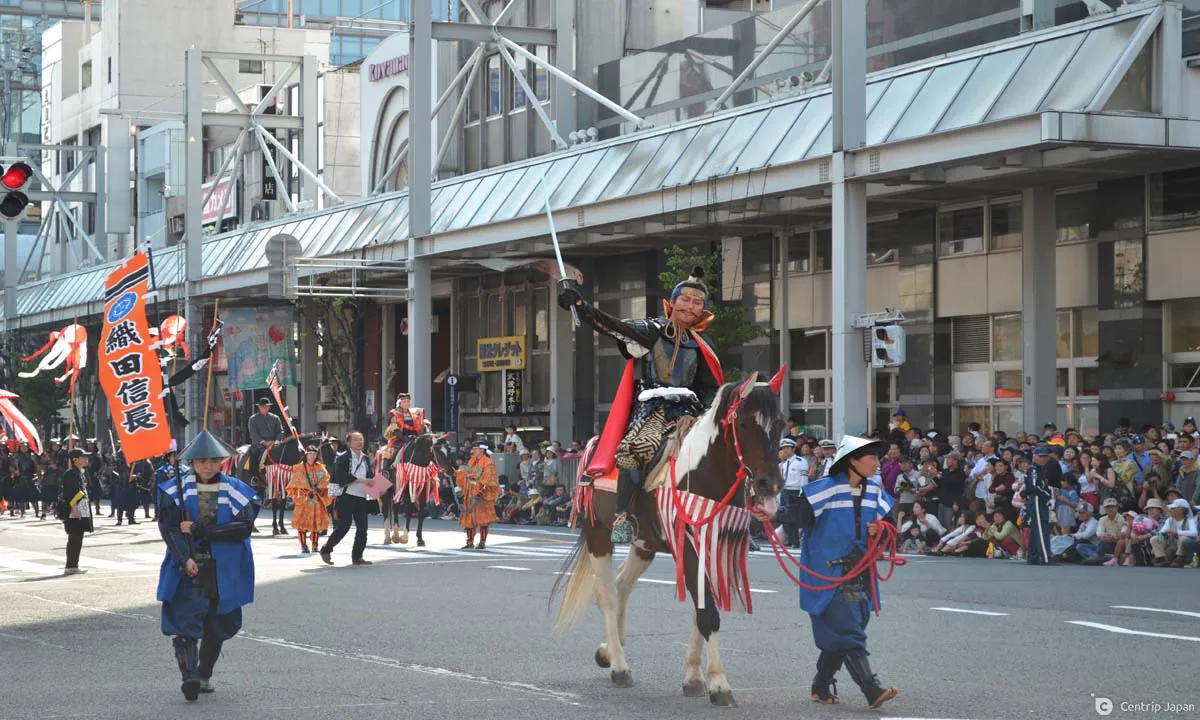 Samurai warlord Oda Nobunaga at the Gifu Nobunaga Festival 
Japanese Swords
Nihonto or Japanese swords are blades forged according to a process that is unique to Japan. Three conditions are essential: they should not break, they should not bend, and they should have an excellent cutting edge.
In order to fulfill these three conditions, Japanese swordsmiths developed a special technique in which a soft steel core is wrapped in a harder steel shell. The flexible inner core allowed the blade to absorb shock during battle, which prevented it from snapping, while the hard outer shell prevented the blade from bending.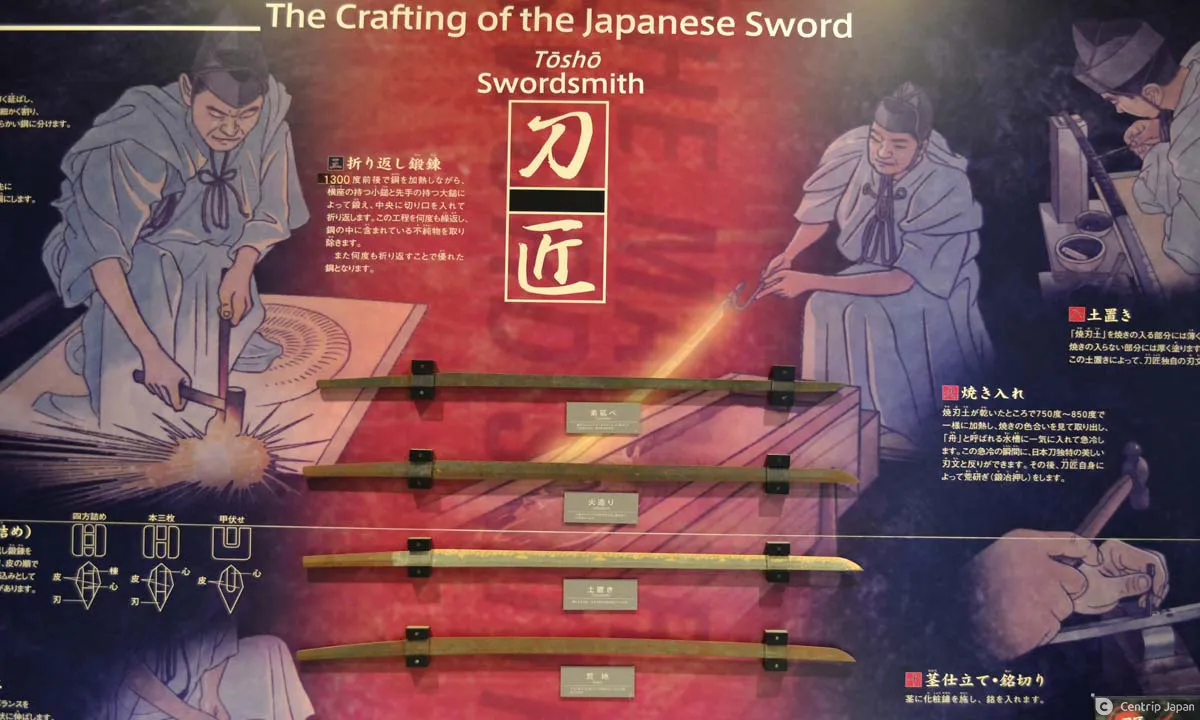 The crafting of Japanese swords at the Seki Traditional Swordsmith Museum
A Sword Making Center for Japan
Seki has a history of about 800 years as a producer of fine swords and blades. It started back in the 13th century when master swordsmith Motoshige moved there from Kyushu to start making swords.
Motoshige selected Seki for its rich natural resources such as high-quality iron sand, pine charcoal, and clear mountain streams, the essential ingredients for making swords. Word about the superior quality and strength of Seki swords quickly spread throughout Japan and its reputation grew as a sword-making center. Samurai warriors during Japan's Warring States period (1467-1568) favored Seki blades and praised the beautiful, polished swords, saying "They don't break, they don't bend, and they cut well."
The traditional techniques of Seki sword making have been passed down across the centuries from one generation to the next and are still alive today in the modern cutlery industry.
Today, there are 10 traditional blacksmiths, licensed by the Japanese government working in Seki to keep the ancient art of Japanese sword making alive.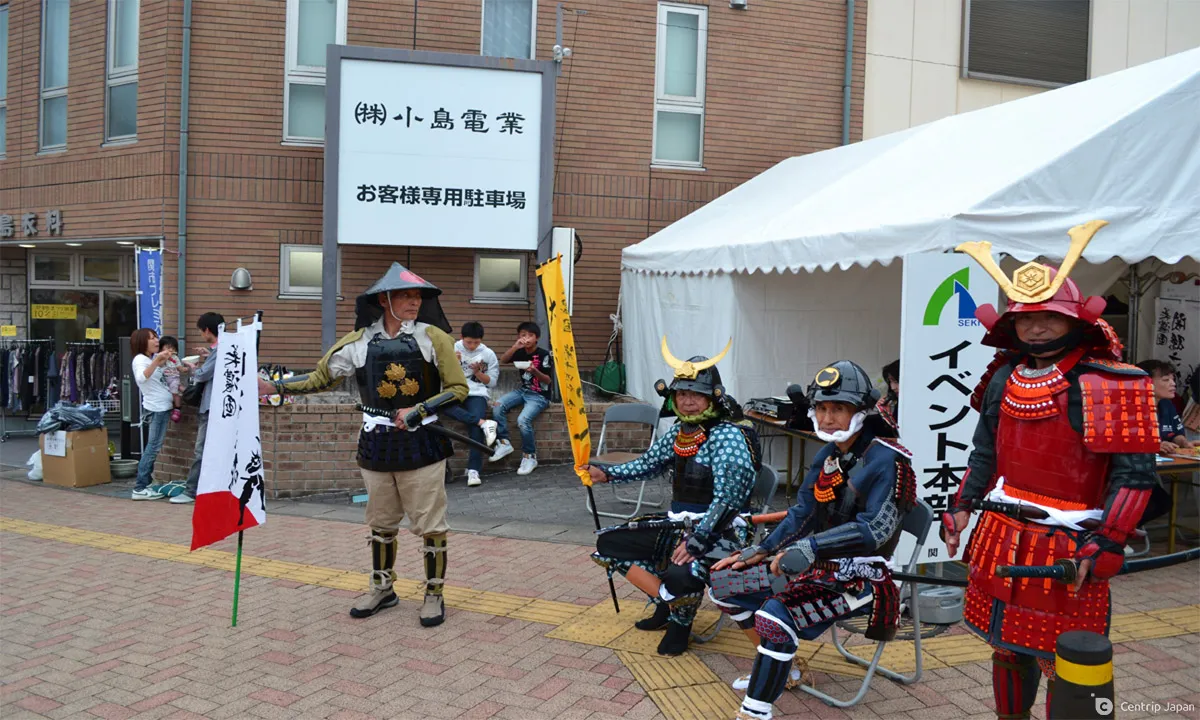 Samurai warriors at the Seki Hamono Festival
Seki Blades in the Modern World
During the Meiji era (1868-1912) the Meiji government put in place a ban under the Sword Abolishment Edict, which prohibited people from carrying swords or blades in public. At this time, Seki turned its attention to making kitchen knives, scissors, razors, and other kinds of household blades.
Seki remains a vibrant center for cutlery and blade manufacturing in Japan. Due to their high quality, Seki cutlery and blades have fans all over the world with many tourists keen to buy Seki blades.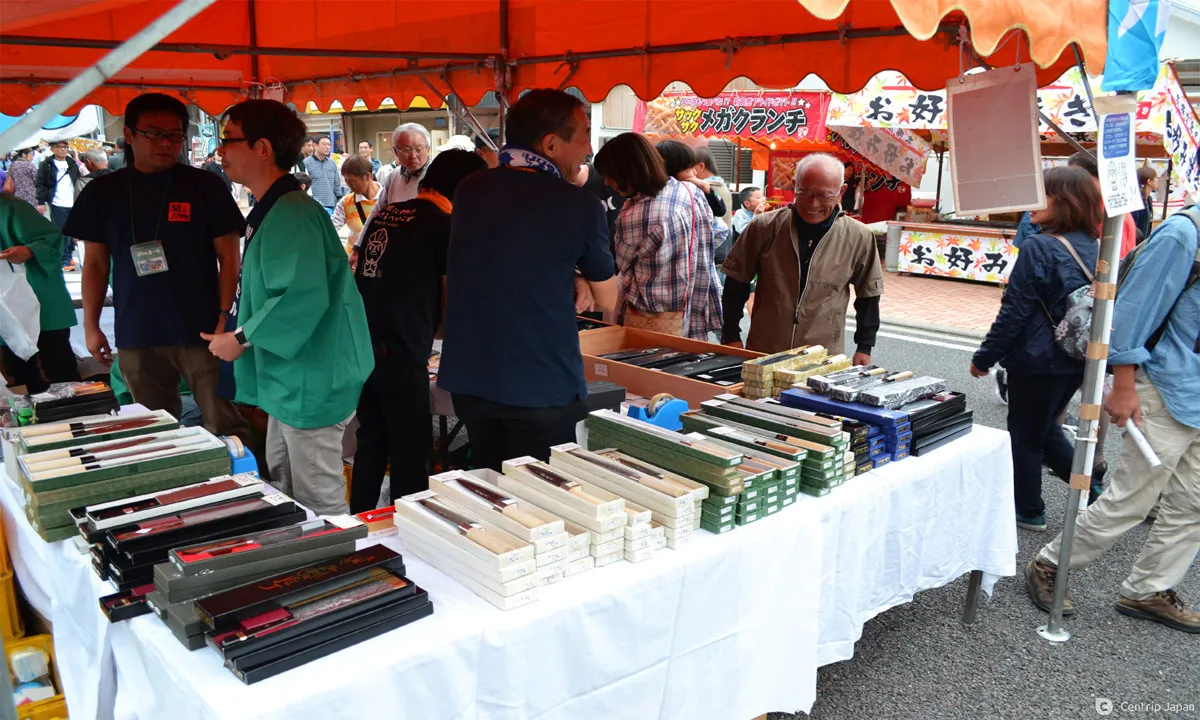 Seki blades at the Seki Hamono Festival
Seki Hamono Festival
The annual Seki Cutlery Festival is held every October in memory of the master swordsmith, Motoshige. It is one of the biggest knife events in Japan and features over 50 blade-production sellers, who set up a marketplace along a one-kilometer stretch of Honmachi Dori, the main street of Seki City.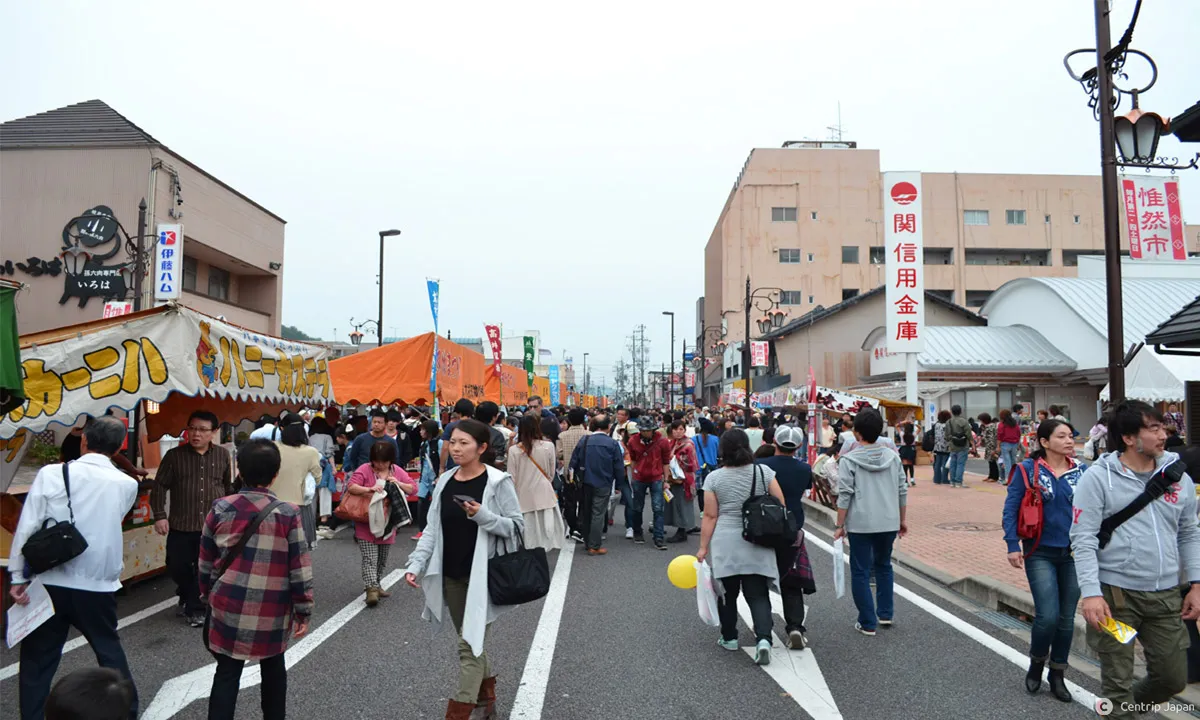 Honmachi Dori during the Seki Hamono Festival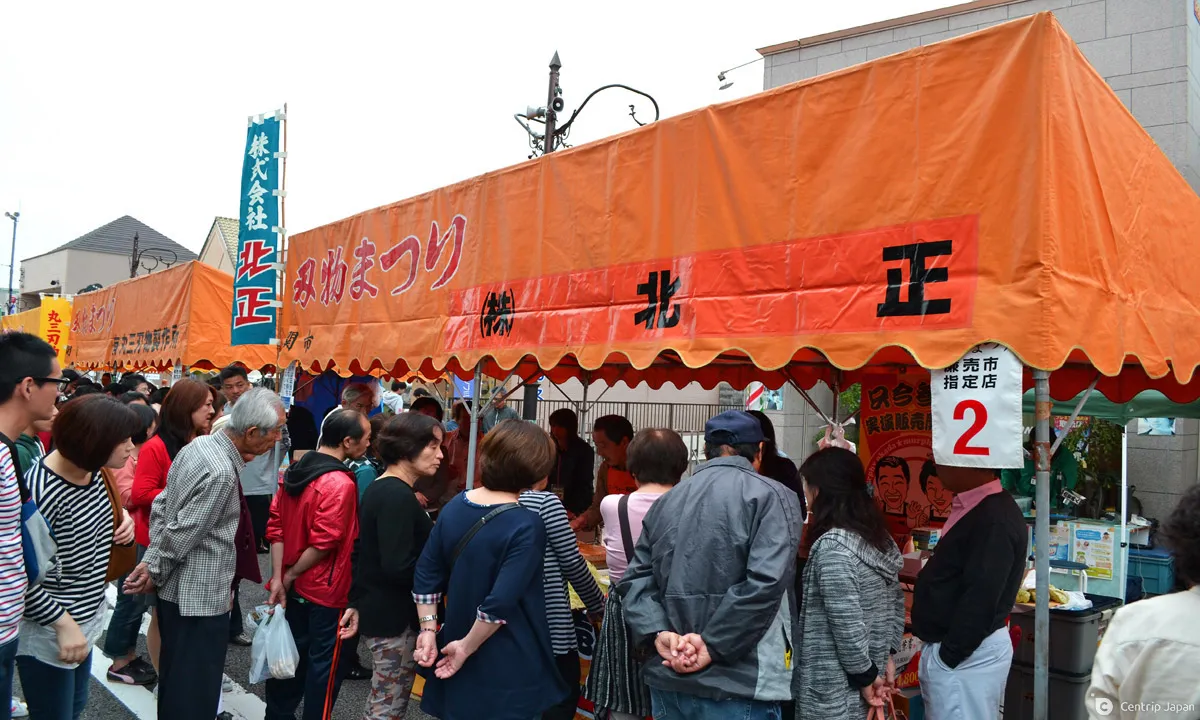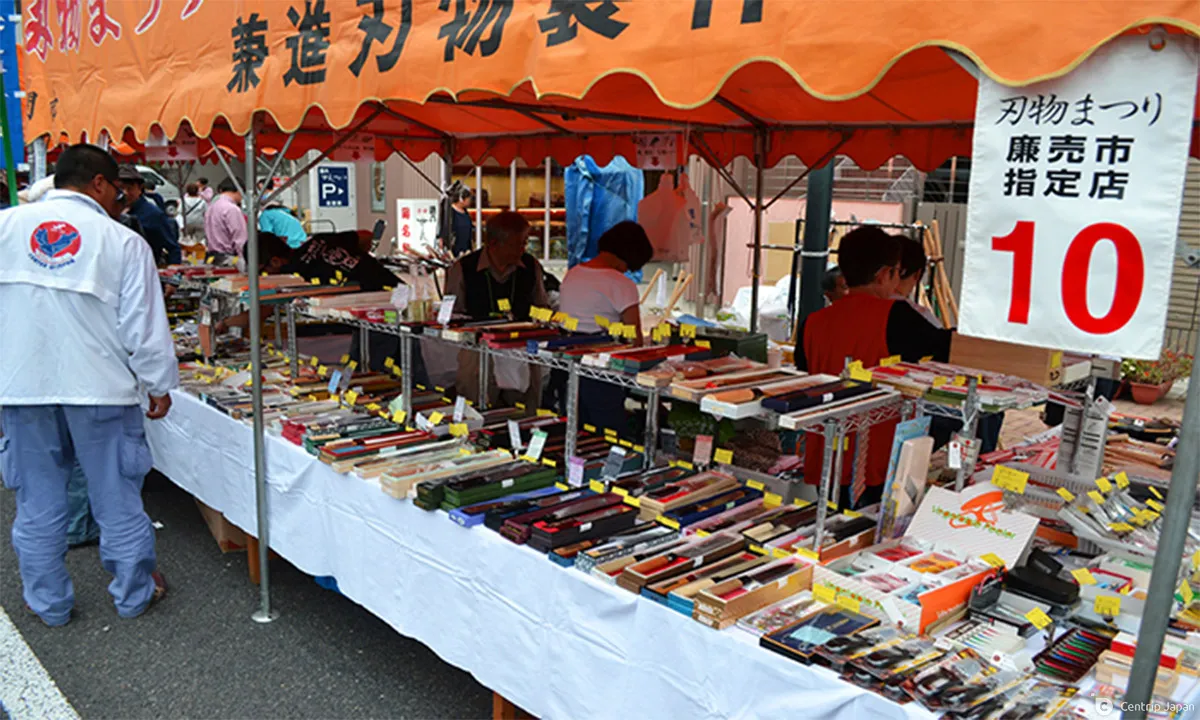 It is a fantastic event to pick up a variety of bladed items at a discounted price. Some of the items on sale include kitchen knives, scissors, nail clippers, and pocket knives. You can also see traditional Japanese sword forging demonstrations as well as Japanese swordsmanship performances during the festival.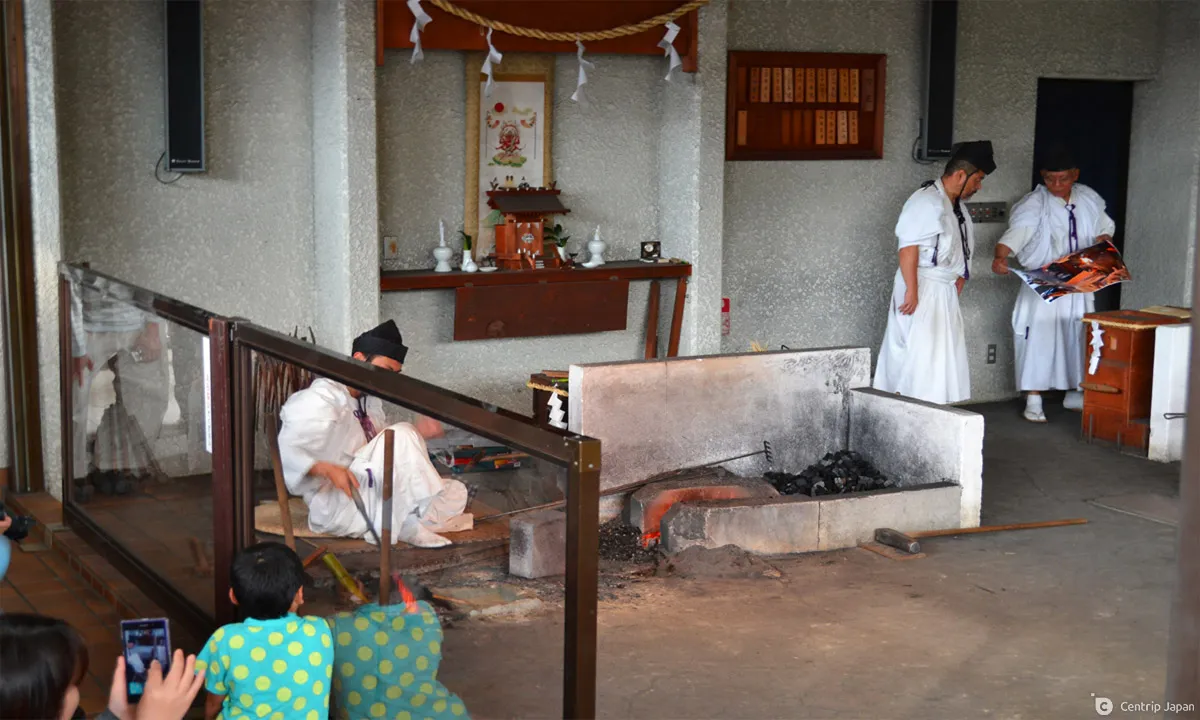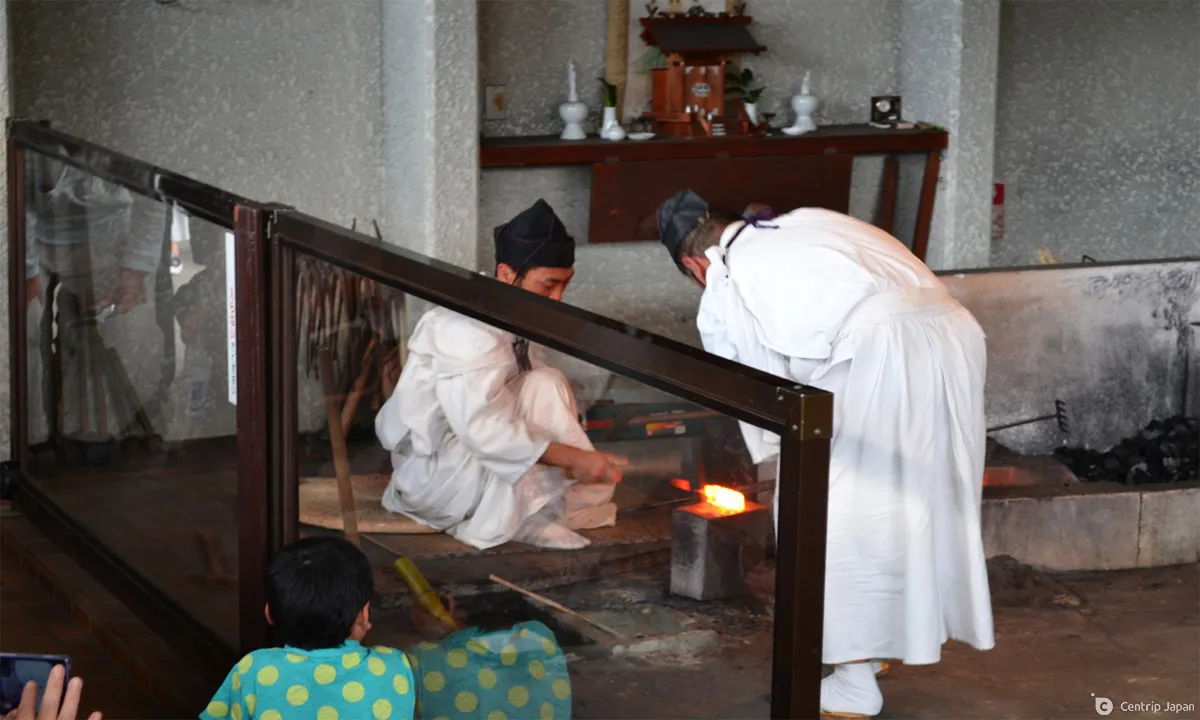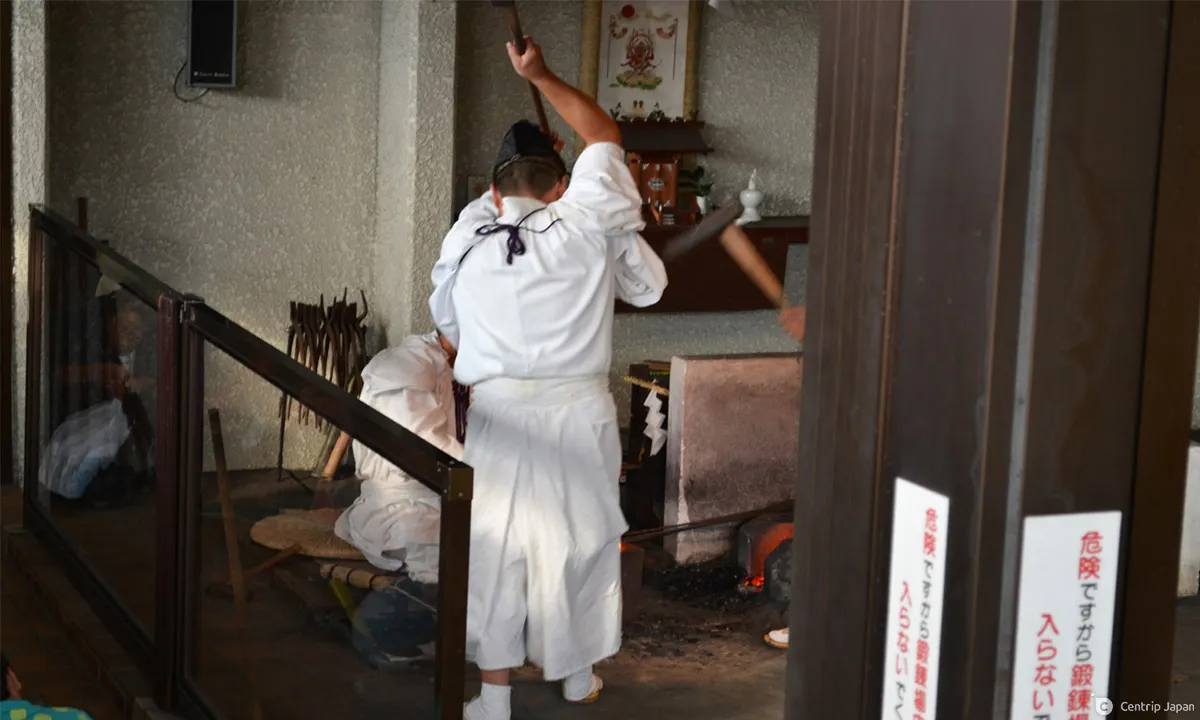 Gifu Seki Cutlery Hall
A great starting point for exploring the blades of Seki is the Gifu Seki Cutlery Hall. There are over 2,000 Seki cutlery products available for purchase at this fantastic modern facility. Here you can find Seki knives, scissors, and other kitchenware items. The products are sold directly from the manufacturer, which means they are of the highest quality and very reasonably priced at 10%-20% off the regular market price.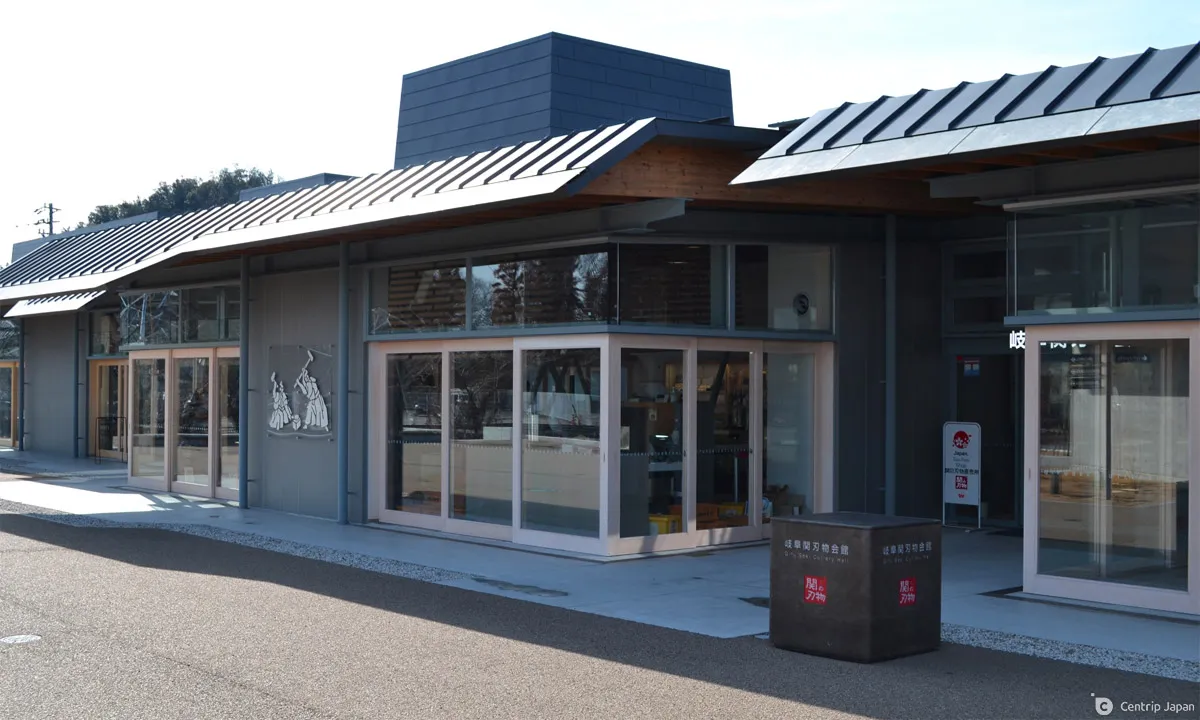 Gifu Seki Cutlery Hall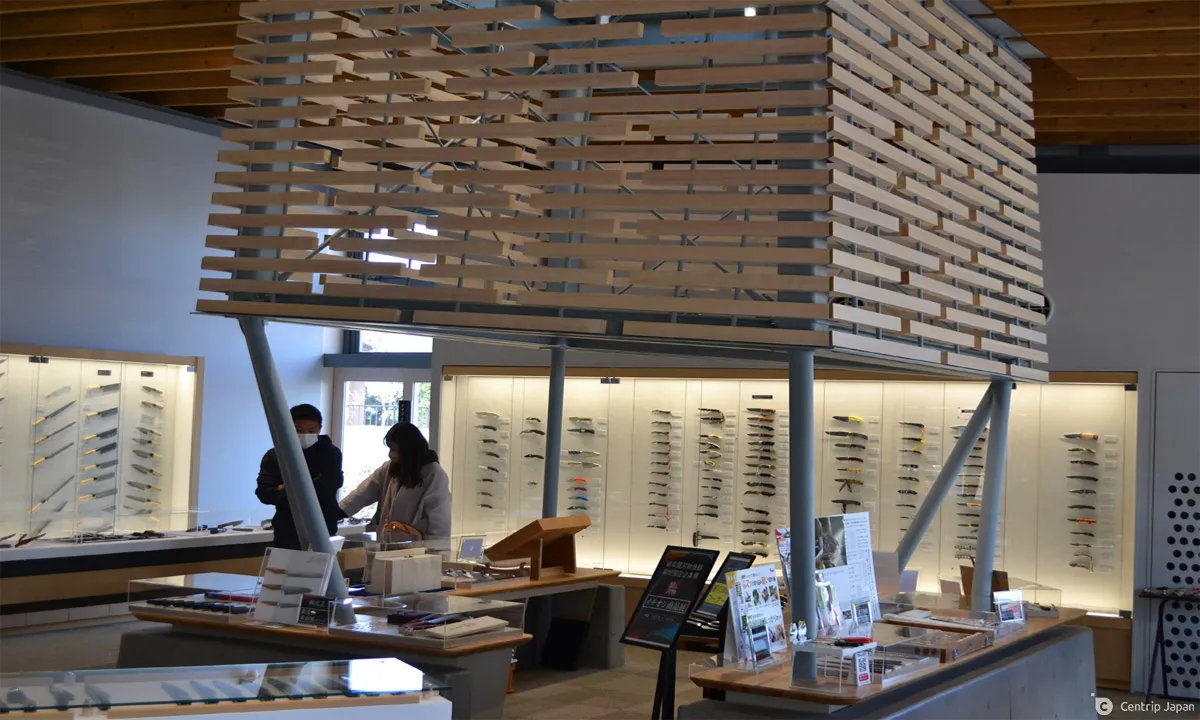 Blades on display at the Gifu Seki Cutlery Hall
Seki Traditional Swordsmith Museum
A short 1-minute walk from the Gifu Cutlery Hall is the Seki Traditional Swordsmith Museum, which shows off the 800-year history and blade-making tradition in Seki. Watch sparks fly as the master blacksmiths demonstrate their ancient craft by pounding raw steel with giant hammers. The traditional sword forging demonstration by Seki swordsmiths is usually held once a month and during the Seki Hamono Festival.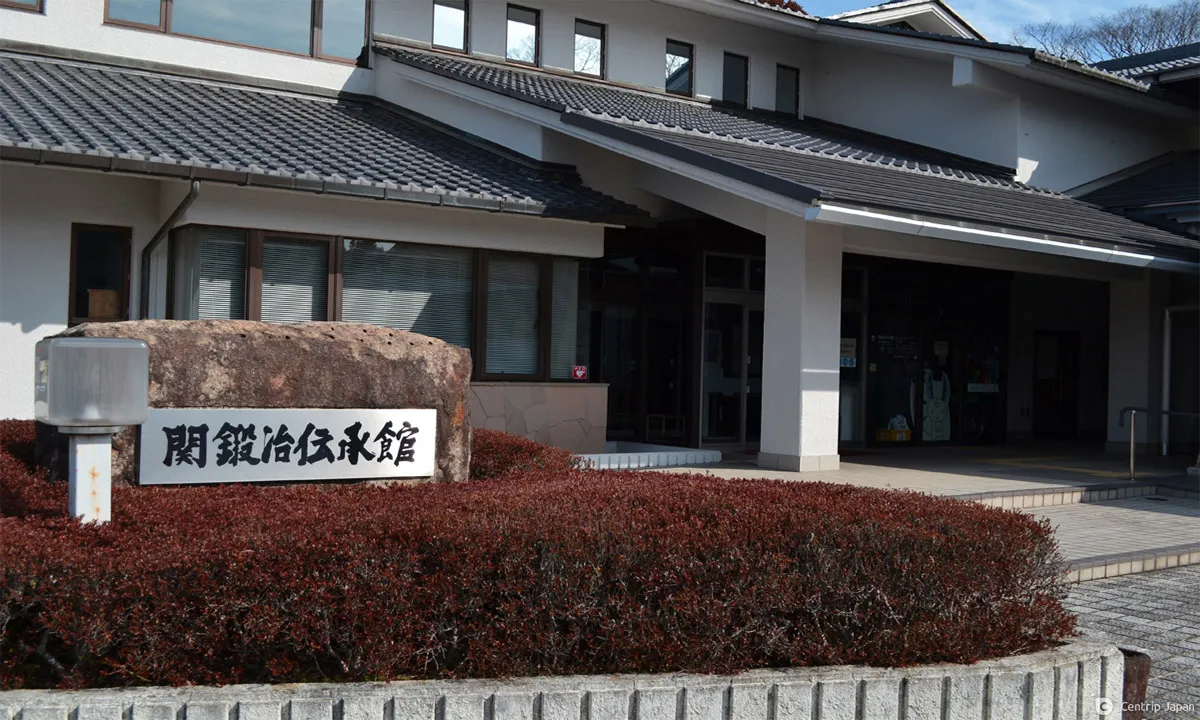 The Seki Traditional Swordsmith Museum 
The first floor of the museum features an exhibition on the history of Japanese swords and details of the forging process. You can see samurai swords, including masterpieces by famous craftsmen such as Kanemoto and Kanasada.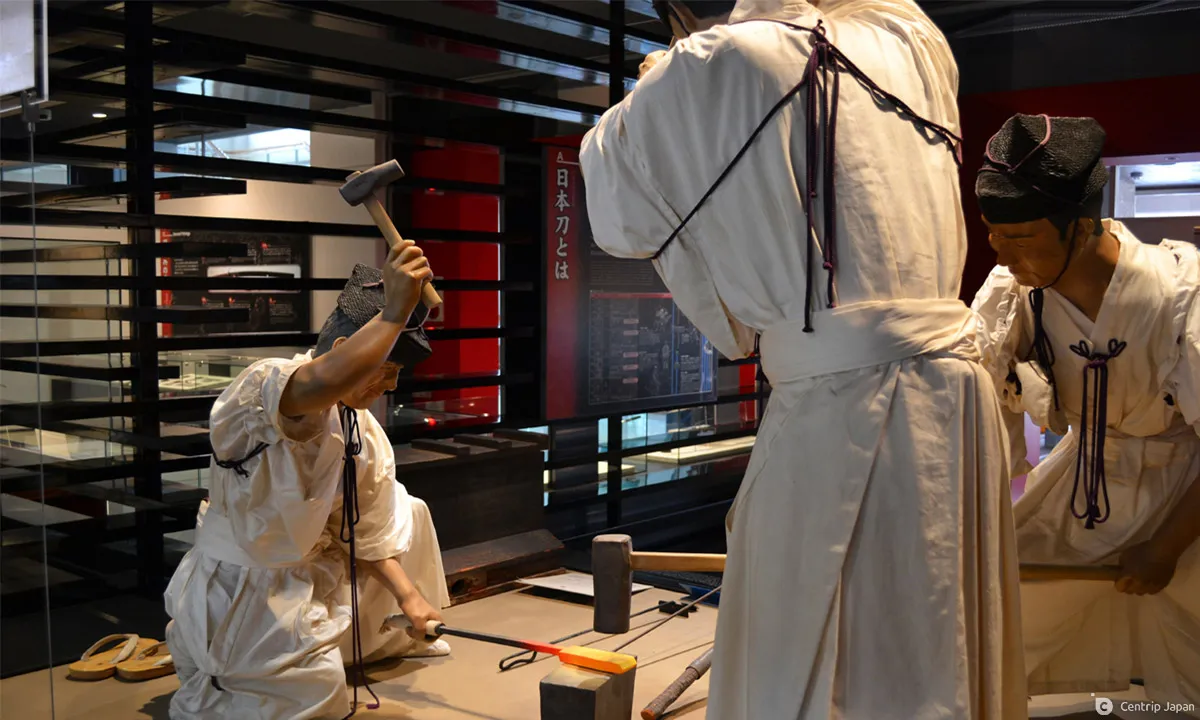 Exhibition showing the forging of a traditional Japanese sword
Kanemoto's other name was Seki no Magoroku (Magoroku of Seki) and his blades in particular were famed for their beauty and strength. Swords made by Kanemoto were used by such famed samurai warlords as Takeda Shingen, Toyotomi Hideyoshi, and Kuroda Nagamasa.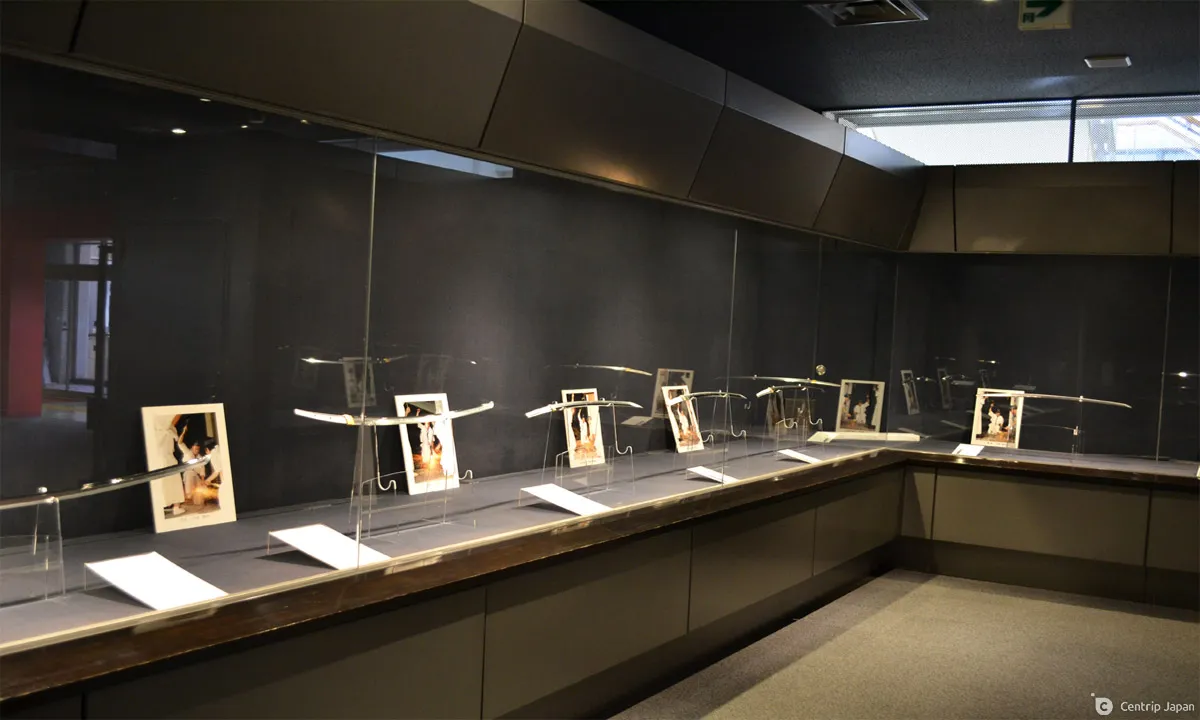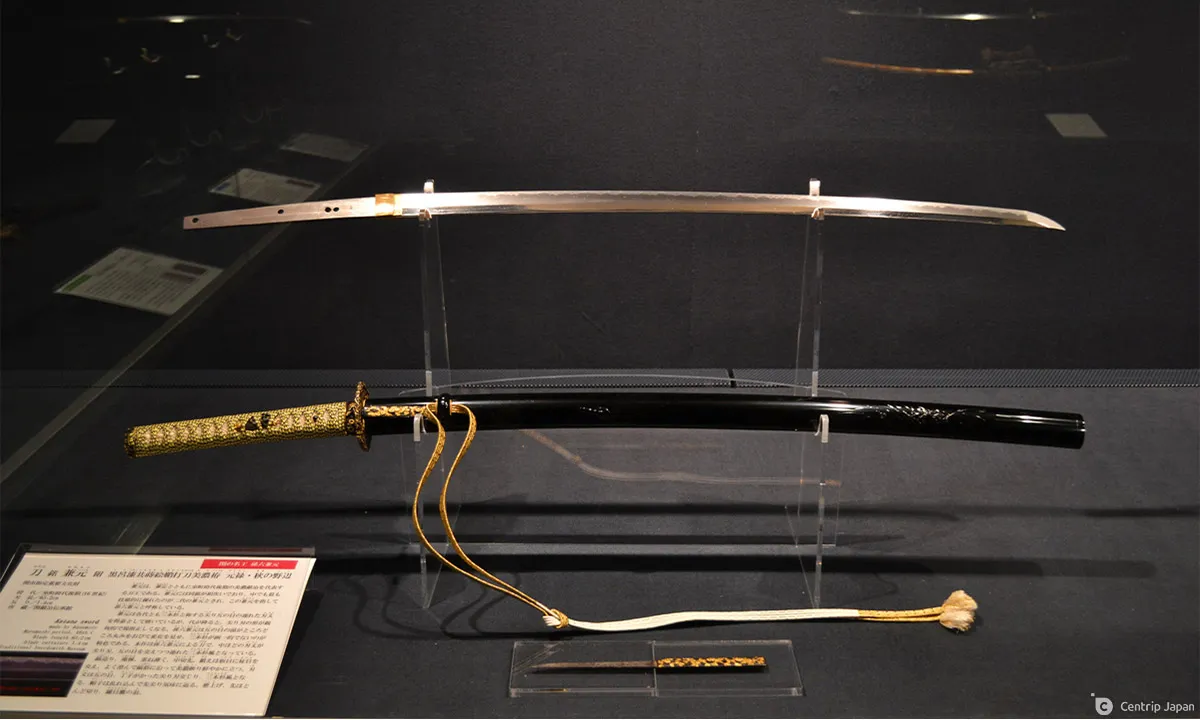 On the second floor, various custom-made knives and Seki manufactured bladed products are on display.
Seki Hamono Museum
The Seki Hamono Museum is a small museum located at Cutler Sanshu. Here you can learn about the manufacturing process of Japanese swords, kitchen knives and other bladed items made in Seki, as well as pick up an item or two from the store, which features Seki Yoshihide brand kitchen knives and scissors.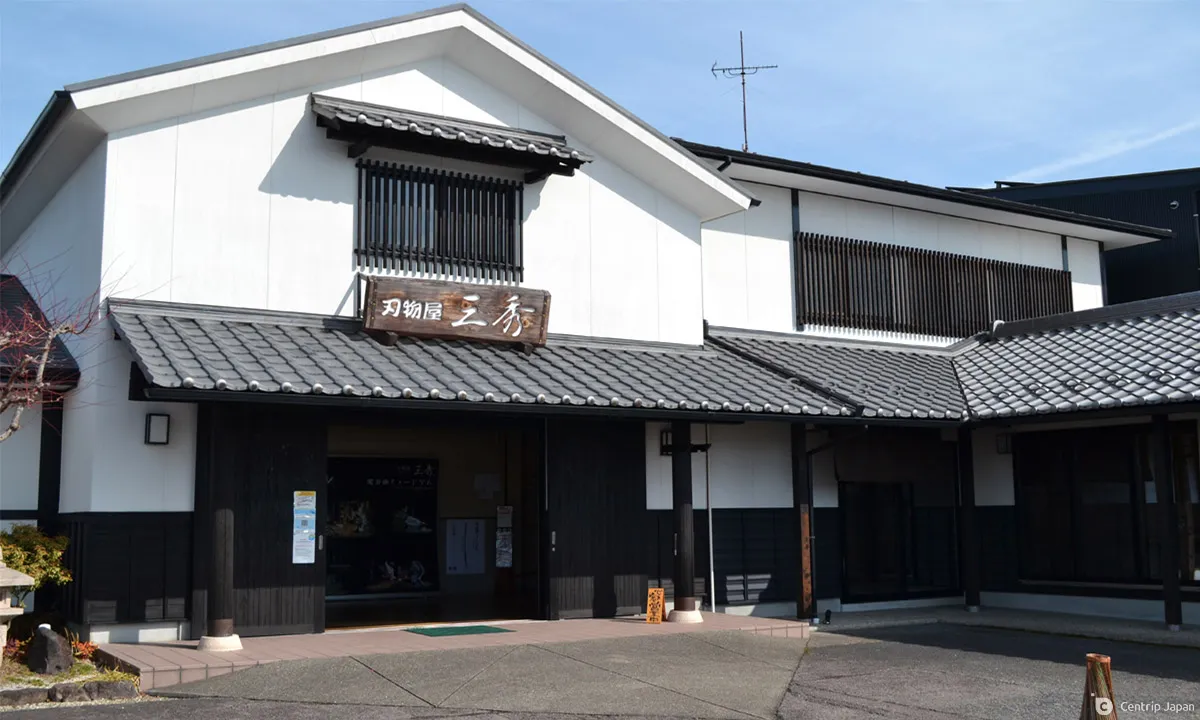 The Seki Hamono Museum
Experience Sword Making
For a hands-on experience, you can try Japanese swordsmithing at the Seki Hamono Museum. The facility is equipped with a forge, where you can either watch or give it a try yourself at an extra cost. A reservation in advance is required for this experience.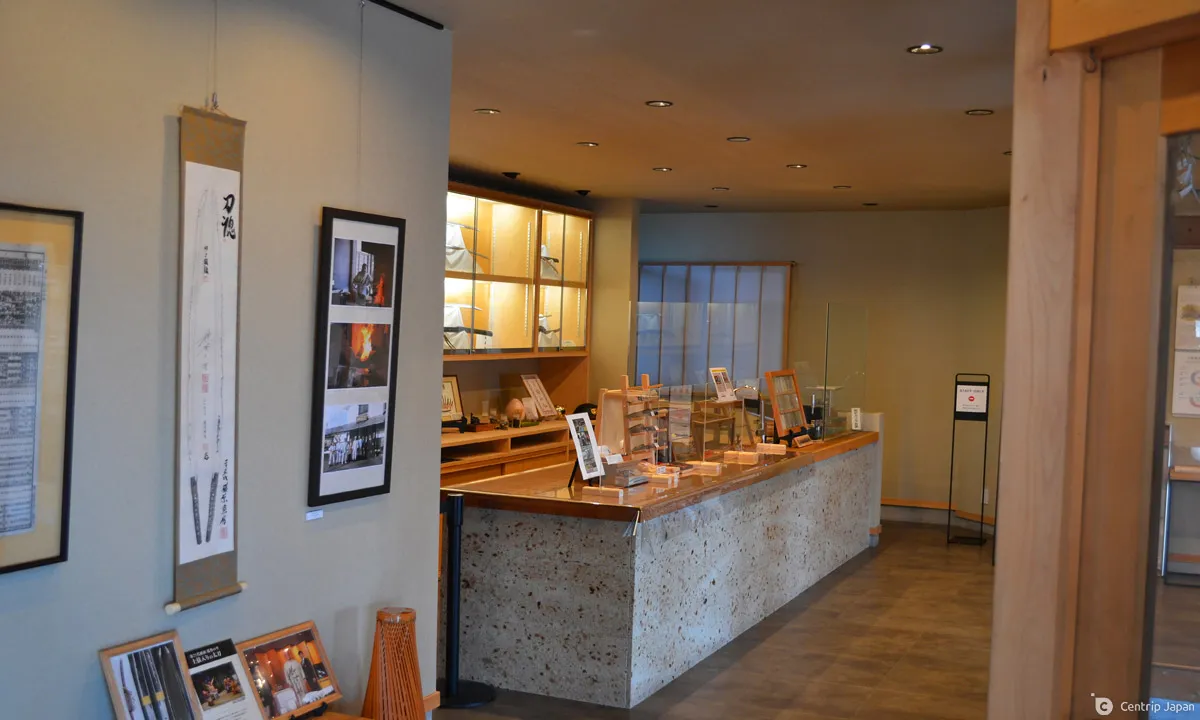 Try your hand at sword making at the Seki Hamono Museum
Wrap Up
If you are interested in Japanese swords and traditional samurai sword culture, Seki, the hometown of Japanese swords, is a must-see place in central Japan. In this fascinating old town, you can still see the same spirit and skill of Seki craftsmanship from the past, today in its high-quality cutlery and blades.
How to Get There?
The easiest way to get to Seki from Nagoya Station is by bus. From the Meitetsu Bus Center at Nagoya Station, take the Gifu Bus / Nagoya Express Line from platform #23 toward Seki Techno Highland or Mino and get off at the Seki City Terminal. It should cost ¥1,060 (one way) and take about 90 minutes.
Click here to get the latest information on Central Japan.Centrip Japan - Nagoya and Chubu Information