| Jessica Piora & Yuichi Kobayashi
Nagano's Samurai Town of Matsushiro
Matsushiro was a small town in Nagano, until 1966 when it was incorporated into Nagano City, and renamed Matsushiro Machi. Its fame derives from being part of the Sanada Clan's domain for ten generations. Join us as we guide you through the traditional buildings and remains that characterize this beautiful quarter of Nagano City.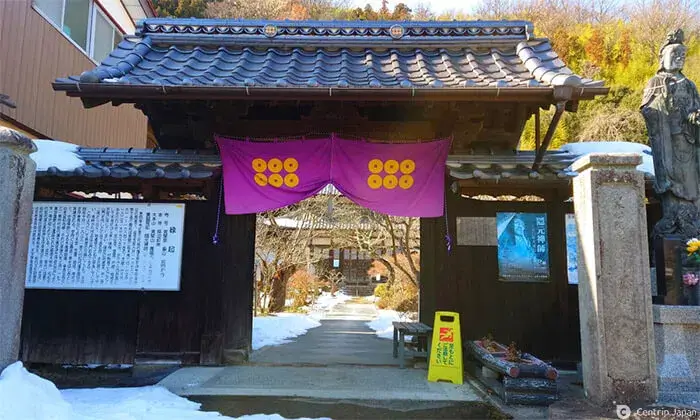 Historic Buildings
In Matsushiro, houses of the Edo era remain. It is easy to see many old buildings, and in many places, the city feels unchanged by time. As you take a walk on these streets, immerse yourself in the Edo atmosphere and dream of being a Samurai in old Japan.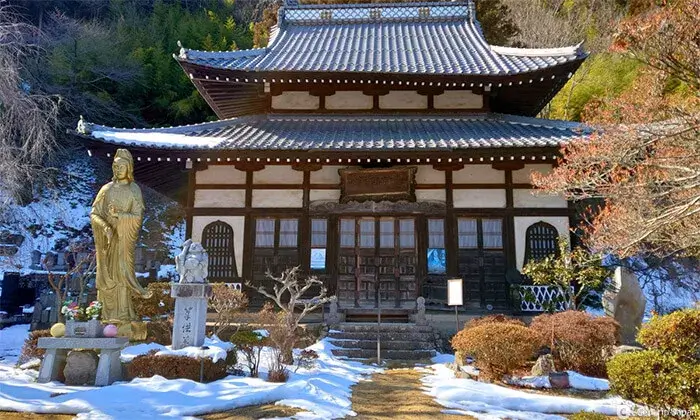 Many old buildings remain in the city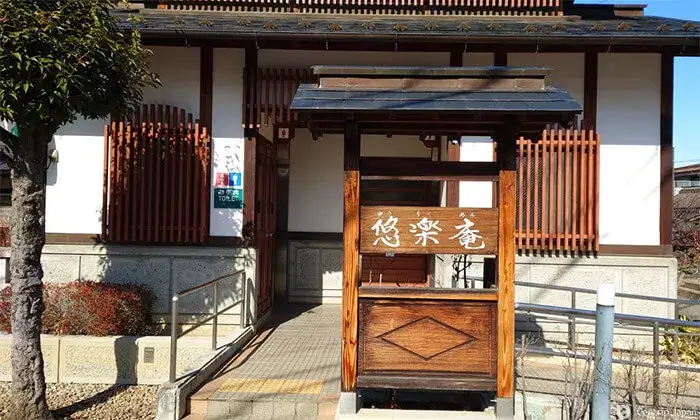 Sakuma Shozan's house ruins
Sakuma Shozan (1811 – 1864) was a scholar and politician. He was passionate about Dutch Studies, and he studied Chinese texts too. He was especially interested in military strategies. His idea was to "keep the Japanese spirit while integrating Western techniques". He is remembered for inventing the first Japanese telegraph and studying Western military techniques to teach to the shogunate. The ruins of his house remain in Matsushiro and are open for the public to visit for free.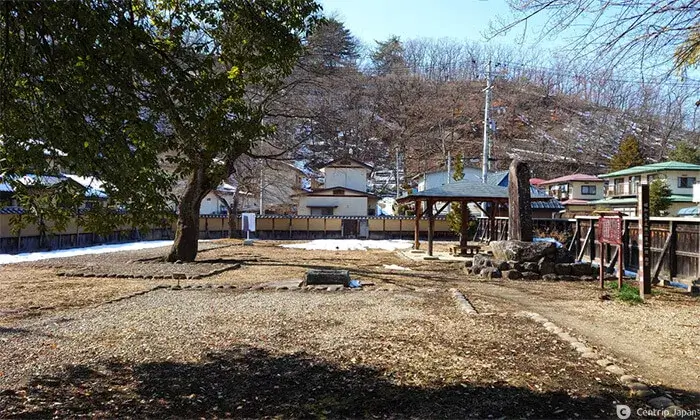 Shozan's house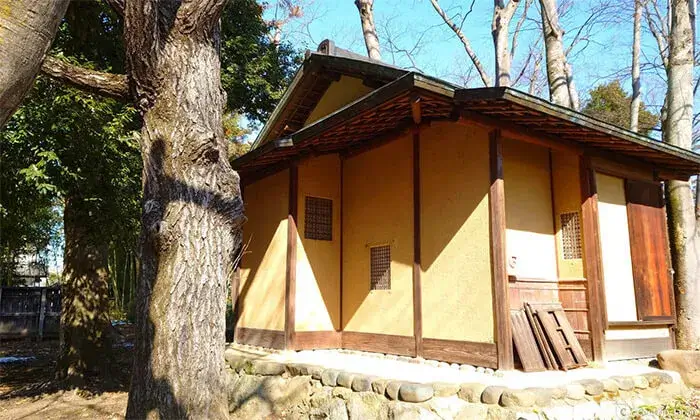 The grounds of Shozan's house
Shozan Shrine
Near the remains of his house is Shozan Shrine. This shrine was built and dedicated to Shozan in 1938. It includes a statue of Shozan on his horse, and all the buildings inside are made of beautiful Japanese cypress wood. Many people contributed to building the shrine and the result is majestic. The grounds are said to include places where Shozan shared his knowledge and discussed the future of Japan with his fellow patriots.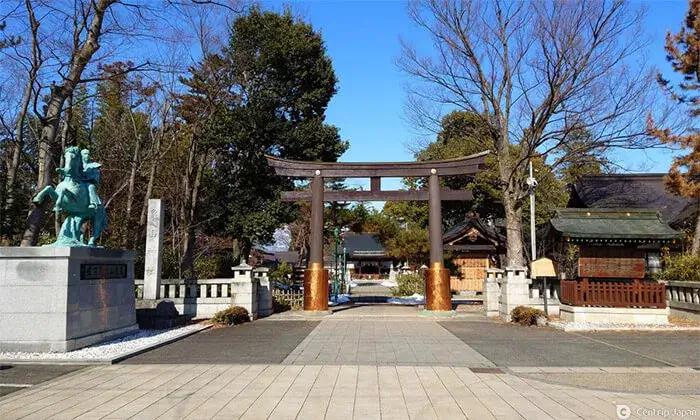 The entrance of Shozan's shrine and Shozan's statue
Inside the shrine, you can see this beautiful traditional carp pond surrounded by trees.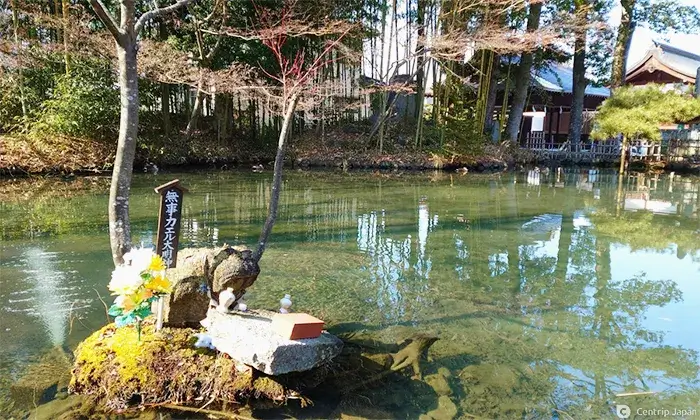 A traditional carp pond
In the pond, there is a frog statue, and a sign that says "come back safely". While you are here, make an offering to the frog for traffic safety.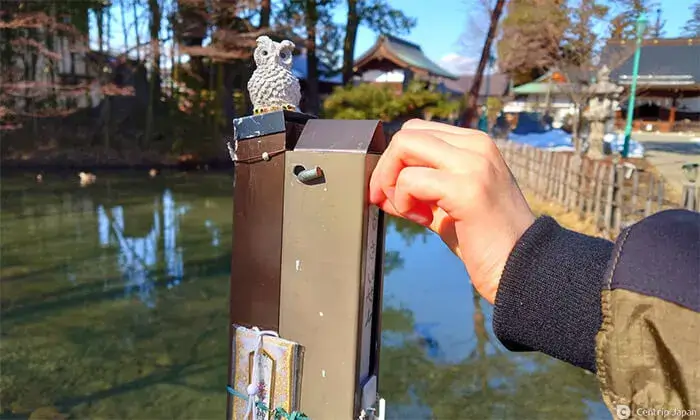 Make an offering for traffic safety
The Matsushiro Underground Imperial Headquarters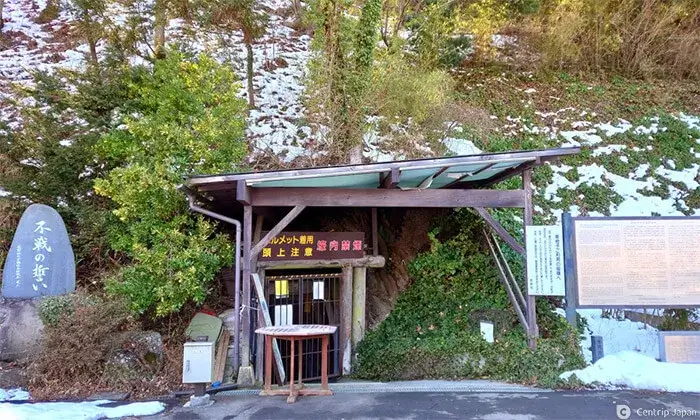 World War II bunker
This bunker, built at the end of World War II, was for government members to relocate to in an emergency. Construction began near the end of the war in 1944 but it was not completed and construction halted at the war's end. The bunker is near Mt. Maizuruyama and is 10 km long. Its construction involved forced labor, numerous deaths, and damaged three mountains in the Matsushiro area. In 1989 it opened to the public with the hope that by witnessing war remains, people would understand the importance of peace. The bunker is open from 9 AM to 4 PM (make sure you arrive before 3:30 PM).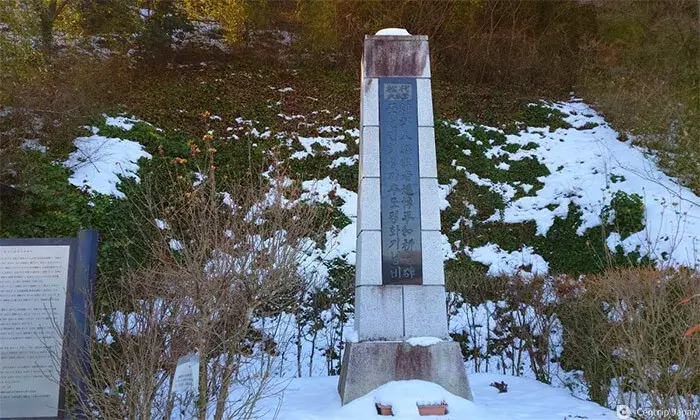 The bunker opened to visitors to invite people to contemplate peace.
Yokota Residence
Next move on to the Yokota house, a well-preserved early 19th-century house. On regular days it is open to visitors from 9 AM to 4 PM. If you want to visit a traditional Japanese house, this is your chance!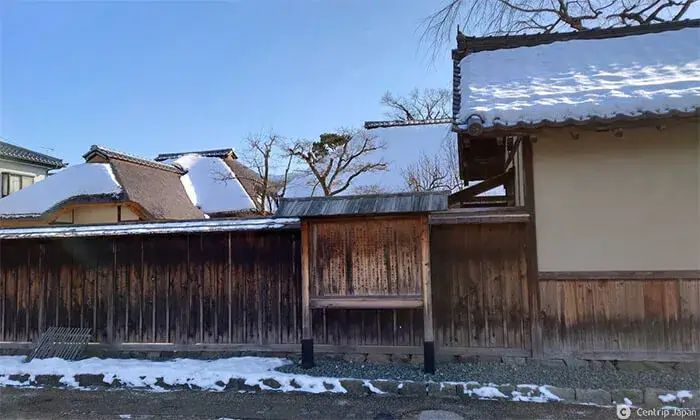 Yokota Residence from outside
Takeyama Zuigo Inari Shrine
Takeyama Zuigo Inari Shrine is a beautiful little shrine in the Matsushiro area with a wonderful view of the city. It is dedicated to Inari, who watches over rice cultivation. The fox is said to be the messenger of Inari which is why you will see many fox statues. There is also a notice for Rokumon Go, a municipal tourism initiative that riffs on of the popular app Pokemon Go. You get a stamp card inspired by the Sanada Clan's original emblem, known as Rokumon, and collect stamps as you wander to famous tourist spots.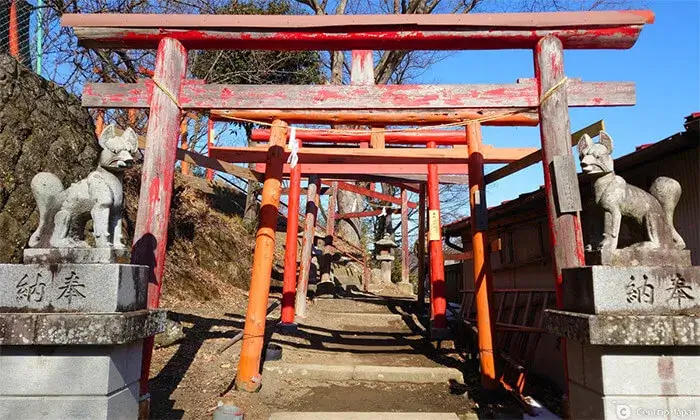 Takeyama Zuigo Inari Shrine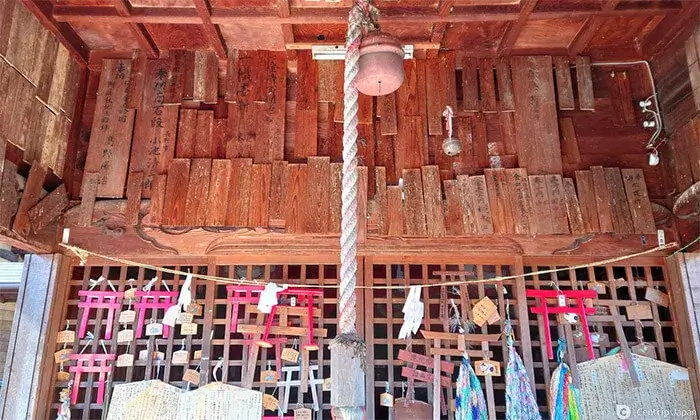 The main part of the Shrine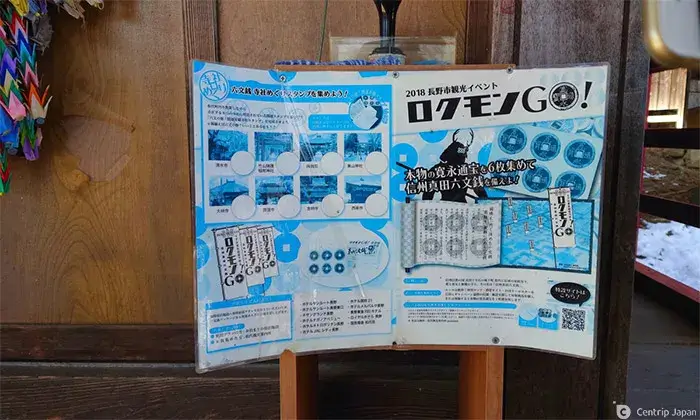 Rokumon Go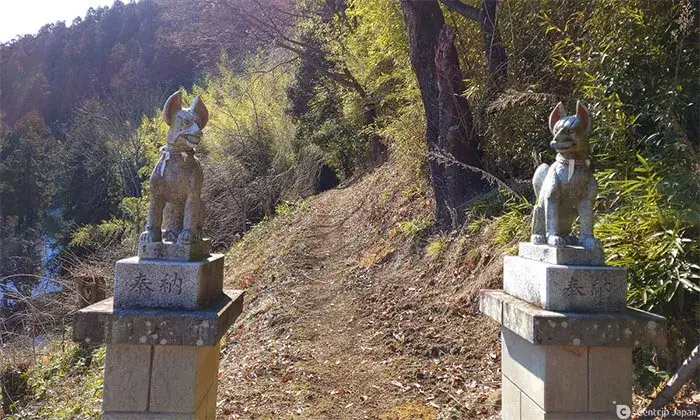 The path that leads you to the Fox Hole
Once you have climbed the mountain and visited the main part of the shrine, you can walk some more to find the small fox hole shrine, or just enjoy the awesome views.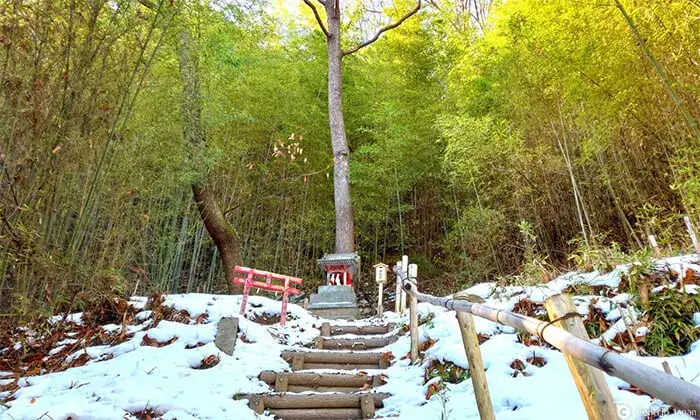 The Fox Hole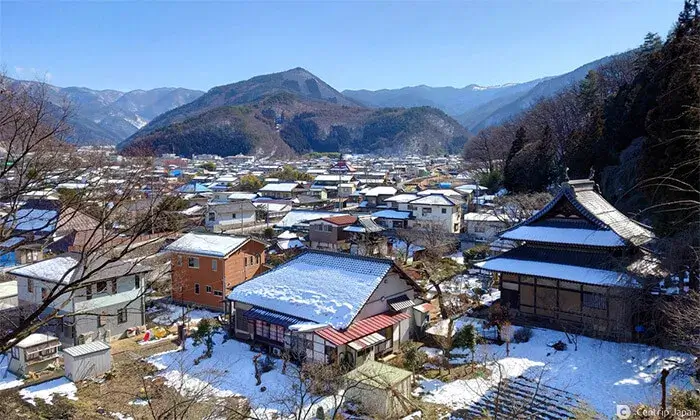 View of Matsushiro Machi from Takeyama Zuigo Inari Shrine
Organic Restaurant Shinkokyu
Hungry after all that walking? We suggest this lovely restaurant called Shinkokyu. The owner is a nice lady, passionate about her cooking, and started a mailing list to share her recipes with her clients. She uses local and organic high-quality ingredients to offer delicious and healthy meals. The name, Shinkokyu is a play on words. It makes you think of taking a deep breath but uses the characters for heart, happiness, and eating).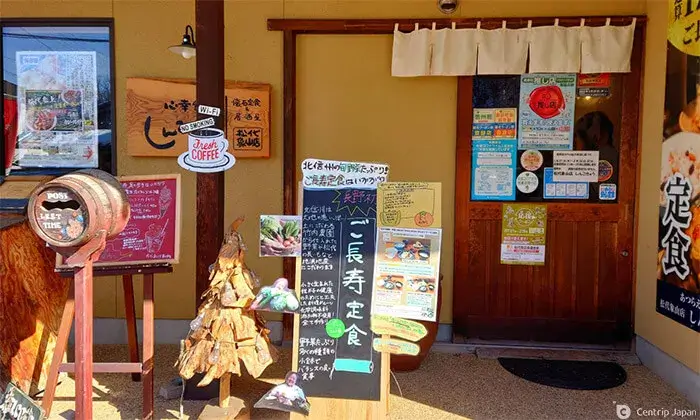 Shinkokyu's storefront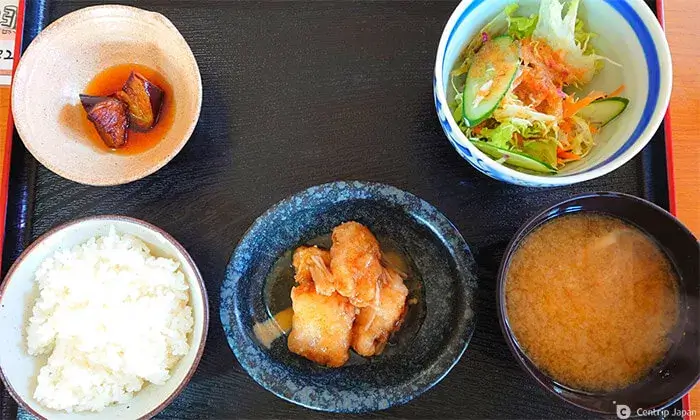 Local and organic
Samurai Festivals
The people of Matsushiro take pride in the town's history. Matsushiro holds events and festivals to commemorate the Sanada Clan that reigned over the area. One of these is the Matsushiro Autumn Sanada Clan Jumangoku Festival, held on the second weekend of October, where people parade in traditional clothes and carry the Sanada emblem.
How to reach Matsushiro from Nagoya
From Nagoya station, take the Shinano Express and get off at Nagano. It should take about three hours and cost ¥6,930 (one way).
From Nagano Station get on the bus (bus number 30) for Matsushiro Koukou. It takes about 40 minutes and costs ¥660 (one way).
Wrap up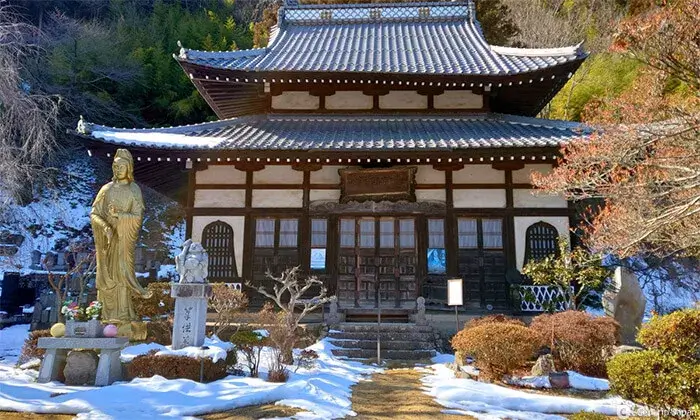 Once an independent town reigned over by the Sanada Clan, Matsushiro was later incorporated into Nagano city. The town still preserves its ancient culture with historical buildings and festivals dedicated to its former samurai lords. You too can visit to enjoy the beautiful old buildings from the Edo Era, to visit historically relevant locations, or just to enjoy a day in a quiet lovely mountain town. We hope you have a great time in Matsushiro!
Click here to get the latest information on Central Japan.Centrip Japan - Nagoya and Chubu Information