| Jessica Piora & Yuichi Kobayashi
The months from June to August in Japan can be traumatically hot and humid, but that makes a refreshing beer even more enjoyable on a summer evening.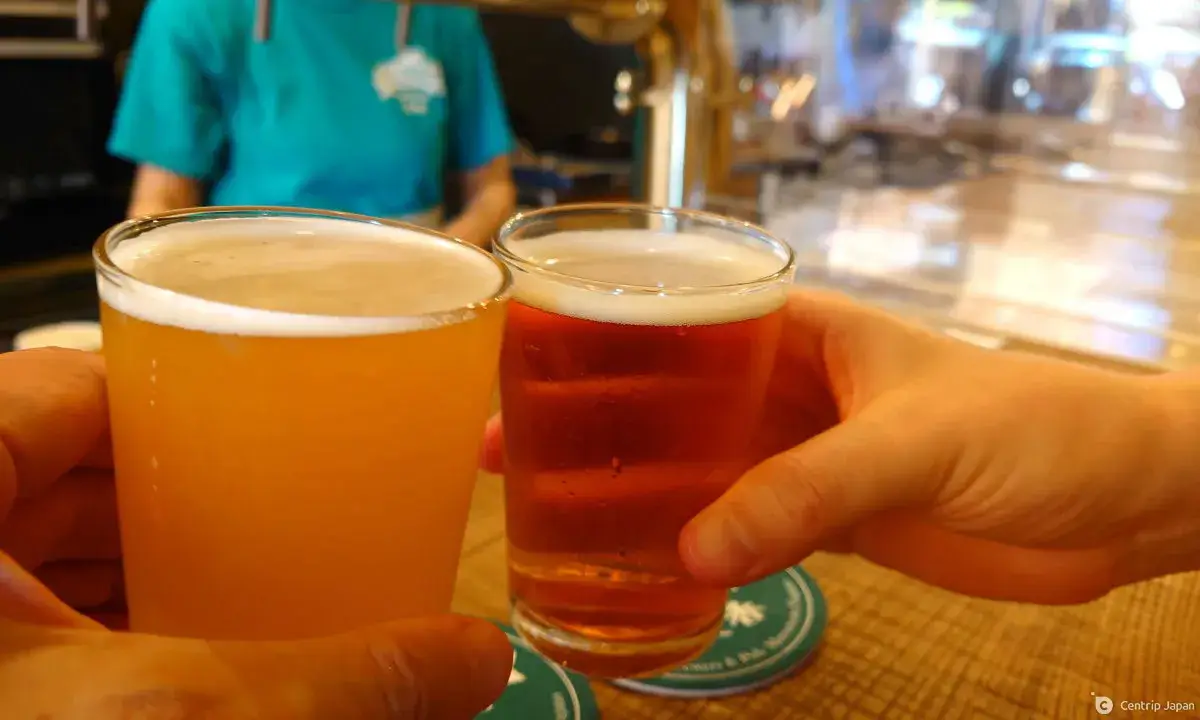 In Matsumoto City, the advent of local craft beer is a recent event. Even so, the local brewers' passion and commitment to introducing the region through their craft beer are second to none.
This month, we visited the two craft brewers in town: Matsumoto Brewery, the first craft brewery in the city, and Bacca Brewery, a local microbrewery.
Matsumoto Brewery
We visited one of the two taprooms of Matsumoto Brewery, on a late Tuesday afternoon.
We were looking forward to enjoying a warm June sunset on the terrace of Shinmai Media Garden. Except it ended up raining on that day.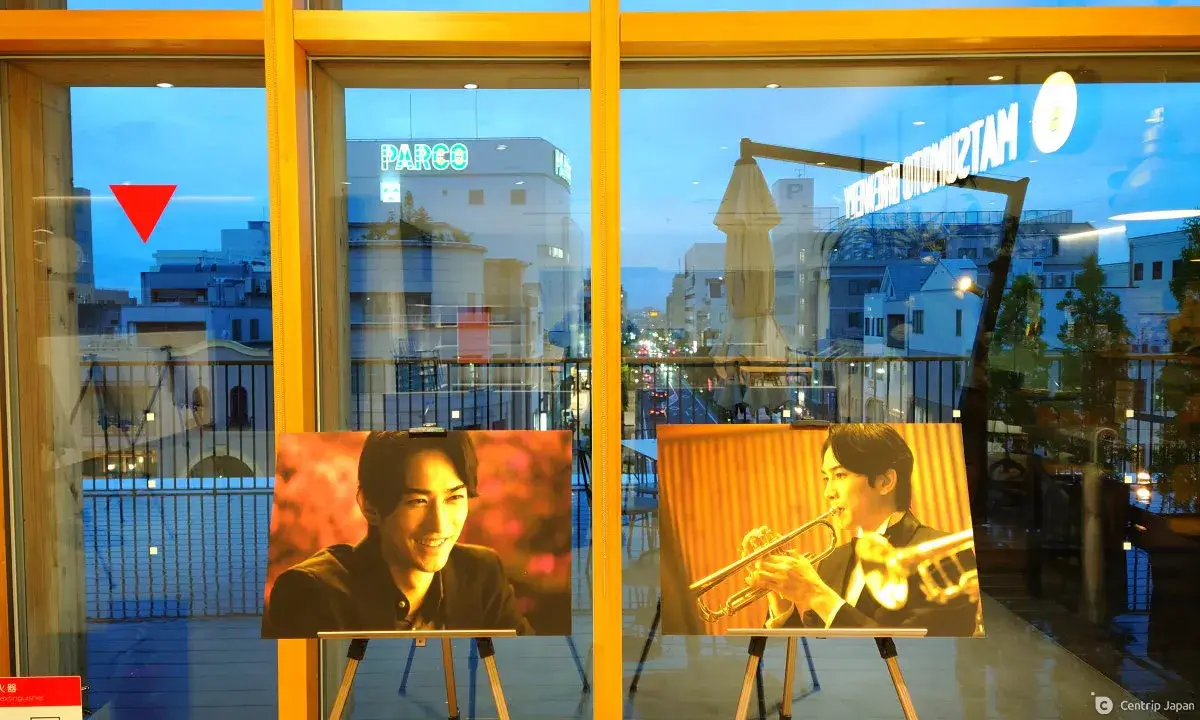 The terrace is ideal on sunny days but there are tables inside for rainy days. Media Garden hosts cultural events and conferences throughout the year.
We had an appointment with Sayuri, a member of the Matsumoto Brewery team, who told us the story of Matsumoto Brewery.
This is how craft beer in Matsumoto began: the castle area hosts several festivals throughout the year, a soba festival, a wine festival, and even a beer festival.
The beer festival was successful from the very start, and yet people were wondering why there was no craft beer made in the host town.
That is why the owner, an experienced bartender, gathered a team of beer enthusiasts and experts and founded Matsumoto Brewery in 2016, to produce the first craft beer in Matsumoto.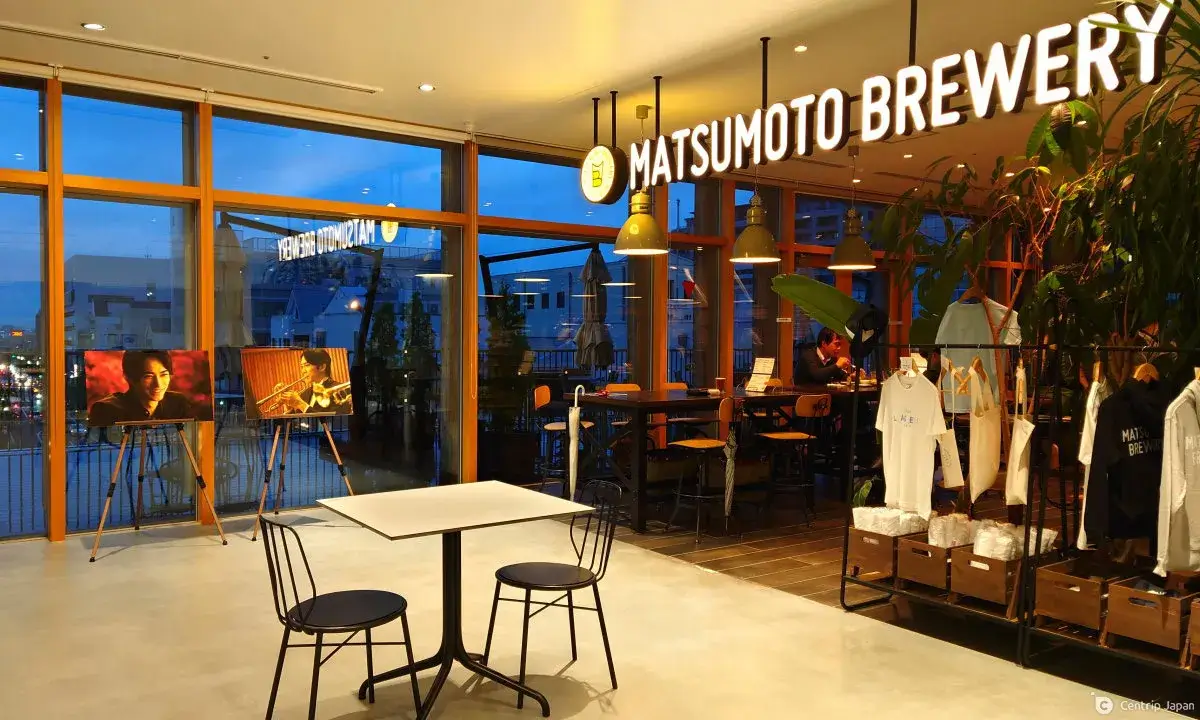 Matsumoto Brewery is on the third floor of Shinmai Media Garden
Currently the brewery has two tap rooms, a smaller one in Nakamachi, where you can drink your beer standing directly at the counter while you enjoy a nice chat, and this one, on the third floor of Shinmai Media Garden, a building of recent construction, with a nice terrace and a lovely view of Matsumoto city.
Sayuri explained to us that they had their heart set on securing this specific location, so that they could offer their customers a set of three: a good view of Matsumoto, the nice breeze of the city, and great beer.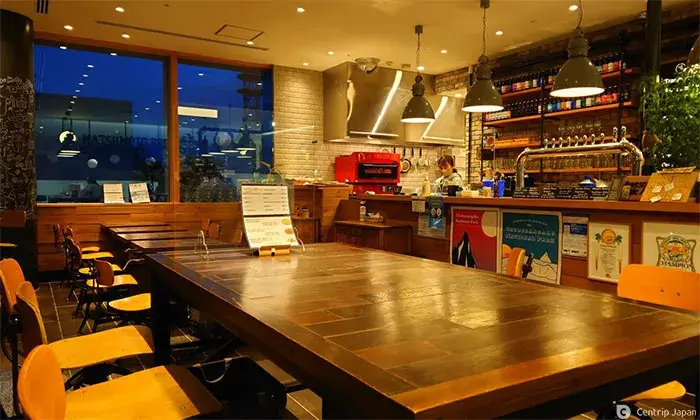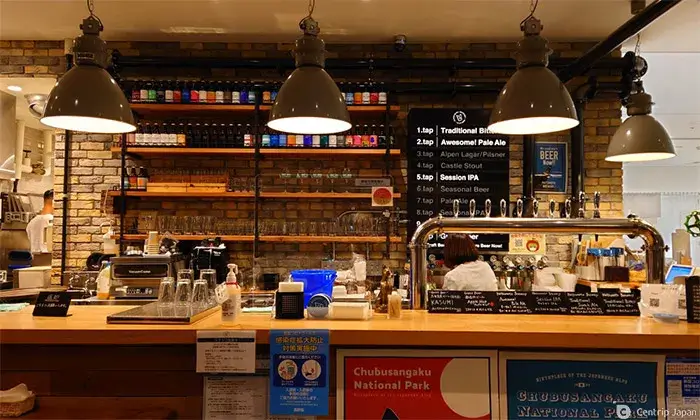 The taproom has tables inside and outside on the terrace. Due to the rain, we stayed inside and still had a good time listening to the sound of rain and looking at the sky out the window.
Nagano Prefecture is an area rich in rivers and mountains. The mountain water, the clean air and the local hops are ideal to produce beer.
The owner makes each beer with a specific image of what he is trying to convey in mind.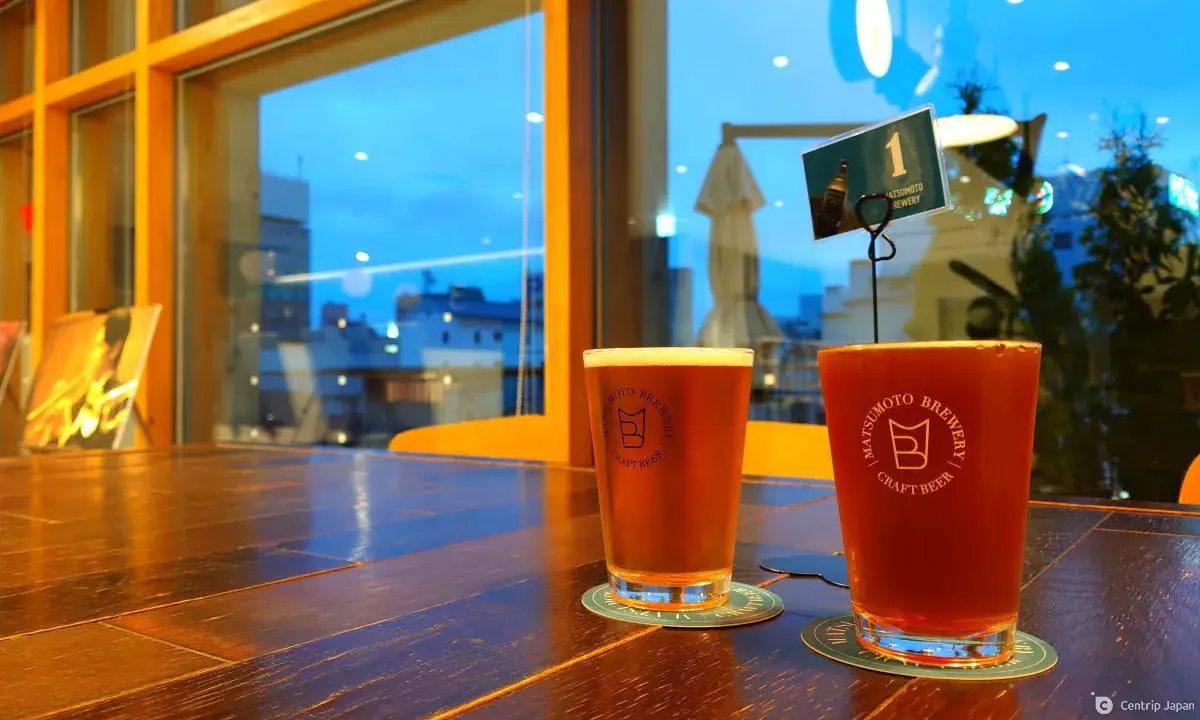 Awesome Pale Ale and Traditional Bitter are the two most popular beers
The two most popular beers of the brewery are the "Awesome Pale Ale", an American style beer that will make you say "awesome!" while you drink it, and the "Traditional Bitter", an English style beer that you will be able to enjoy even if it becomes lukewarm while you are having a long conversation with your friends.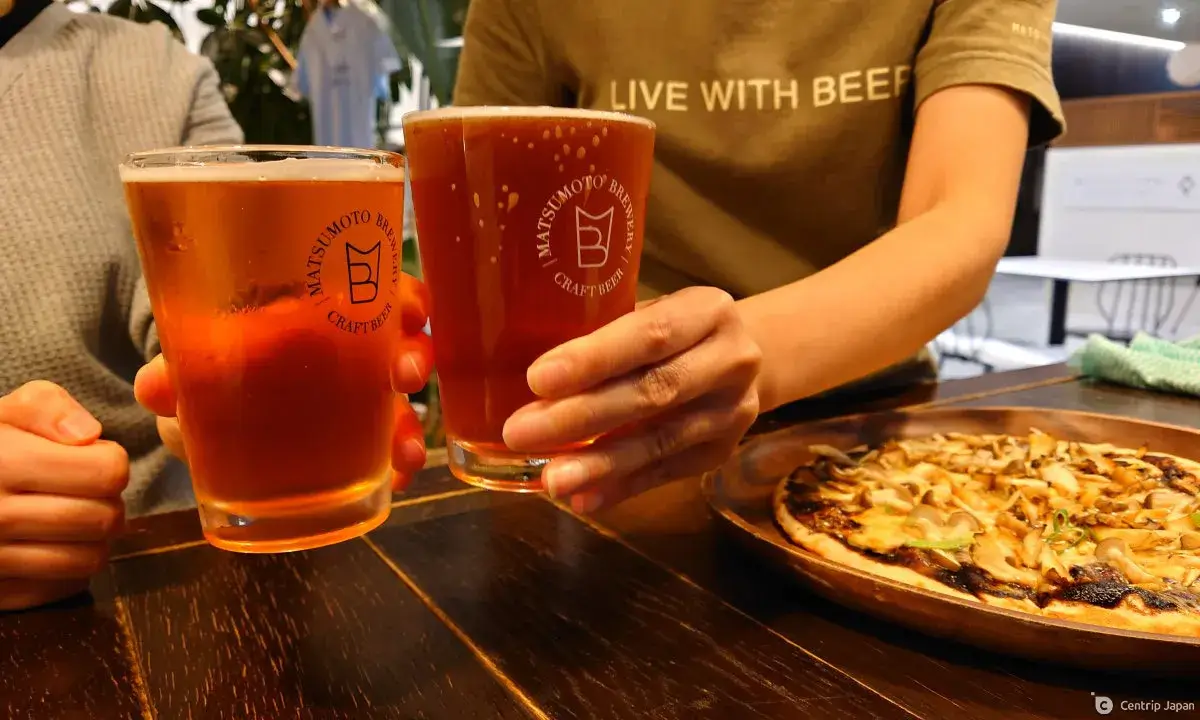 In addition, there is a rotation of seasonal beers (once they sell out, they are gone) all year round.
Sayuri told us that beer is something that people can enjoy regardless of their origin, and that the staff members are always happy when a visitor comes in and compliments their beers.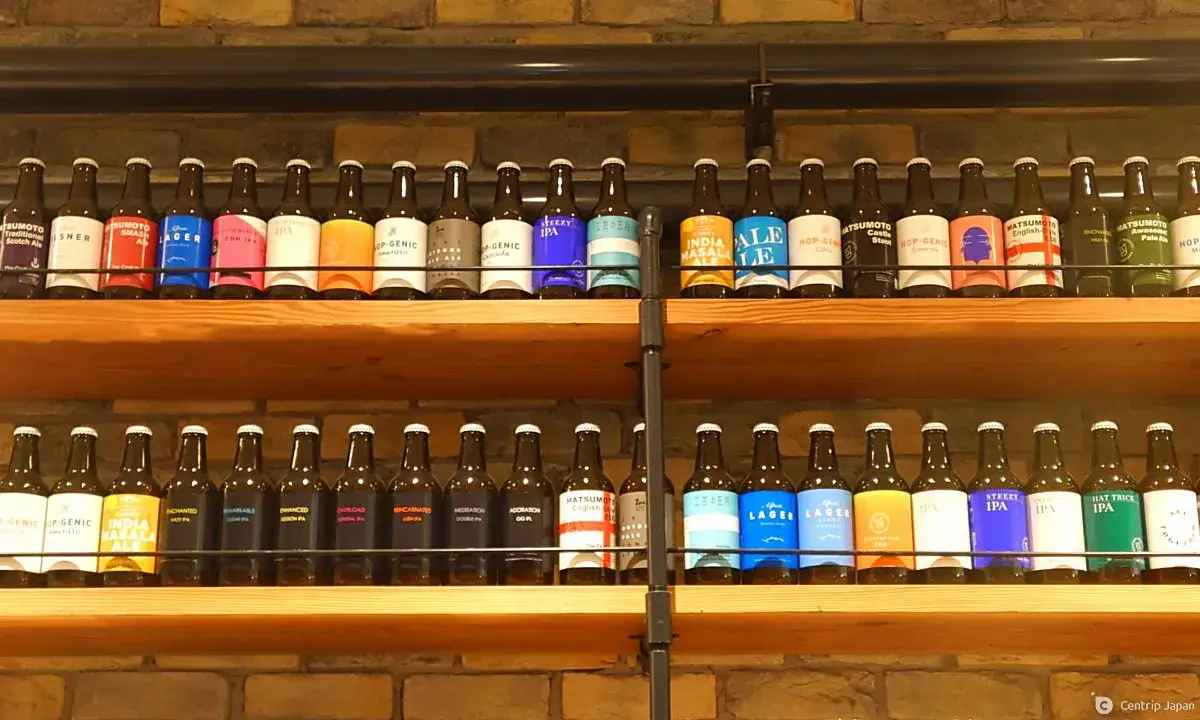 These are all the rotation beers of the past years
"Matsumoto has many sunny days, and the mountain air is good. We would love for you to come and enjoy good food, good beer, and a good city. Consider Matsumoto Brewery as a chance to get to know Matsumoto City!"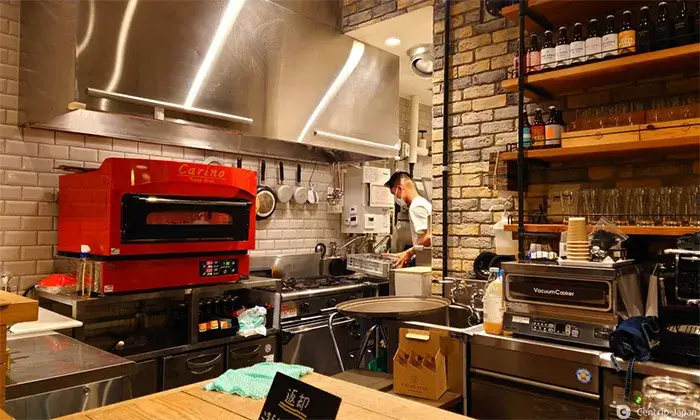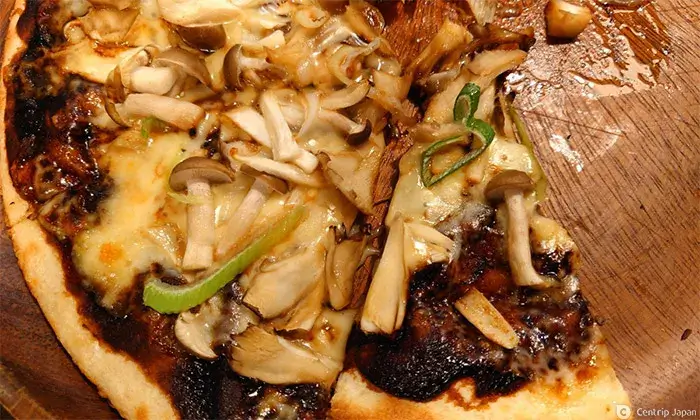 Bacca Brewing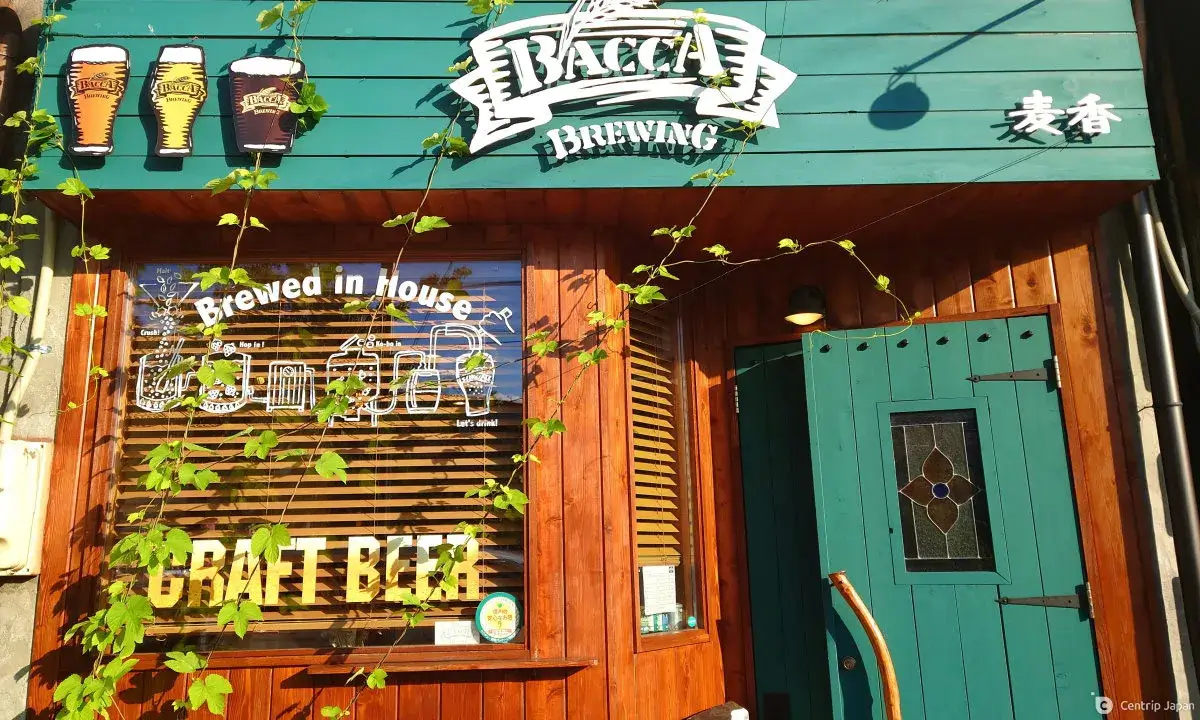 This is what Bacca Brewing looks like on the outside.
Bacca Brewing is a microbrewery founded in 2018.
It is located behind the station, in a small shop that was originally a barber's salon from the Taisho Era (1912 – 1926).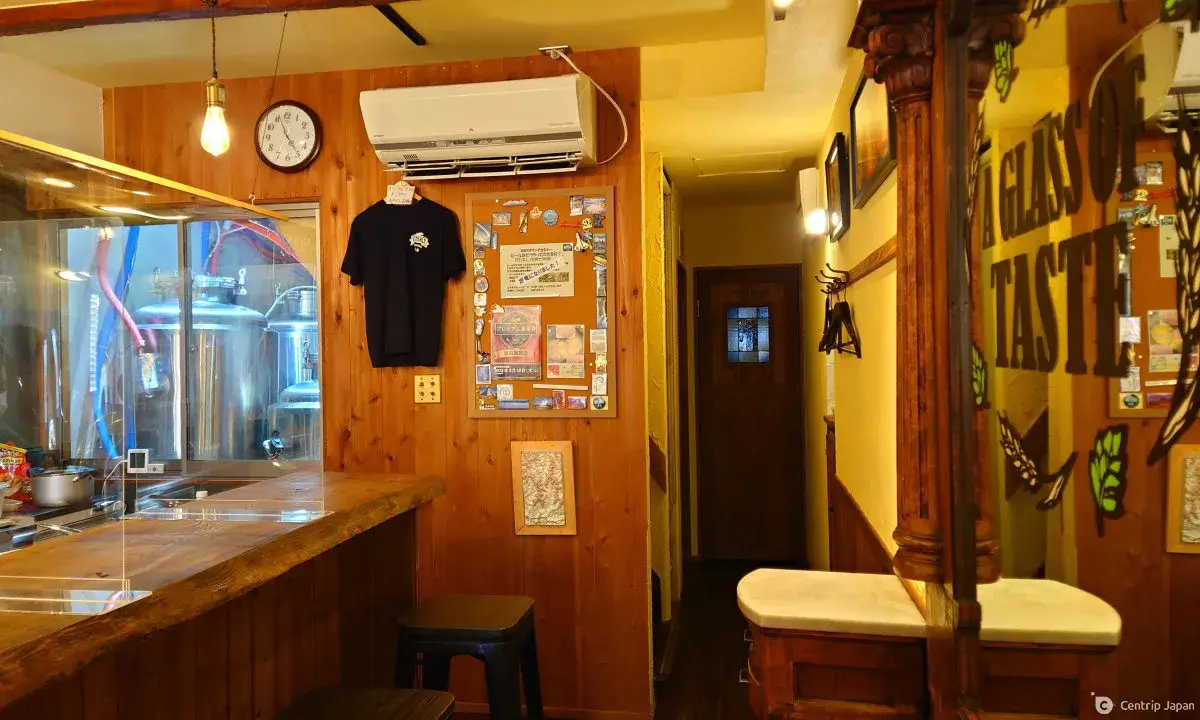 You can see the tanks from the counter
It is in an area of town you would not normally go when you are visiting, therefore it is a niche brewery for connoisseurs.
When the barber's salon closed the owner selected this location and decided to keep part of the original decor, including the mirror and its frame, made by an artisan who came all the way from Tokyo just to carve it.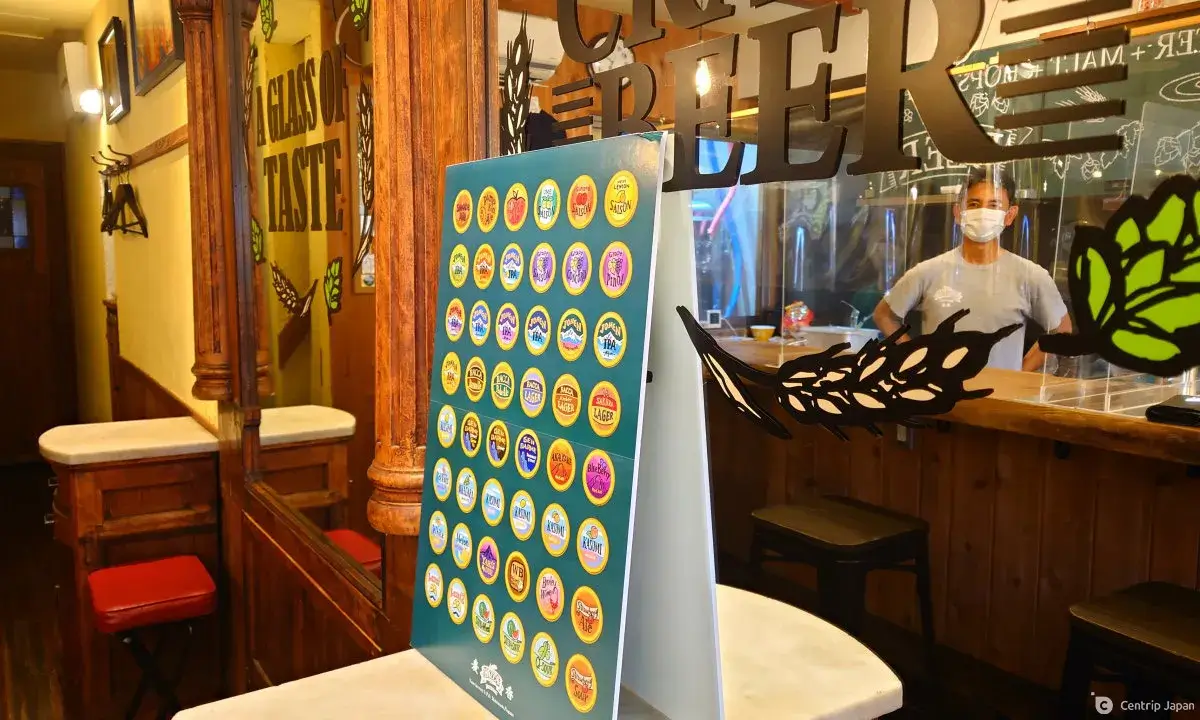 This mirror is from the Taisho Era
The atmosphere is nice, most seats are counter seats, and it gets crowded quickly. The tanks are visible from the counter, and that is where the beer is made.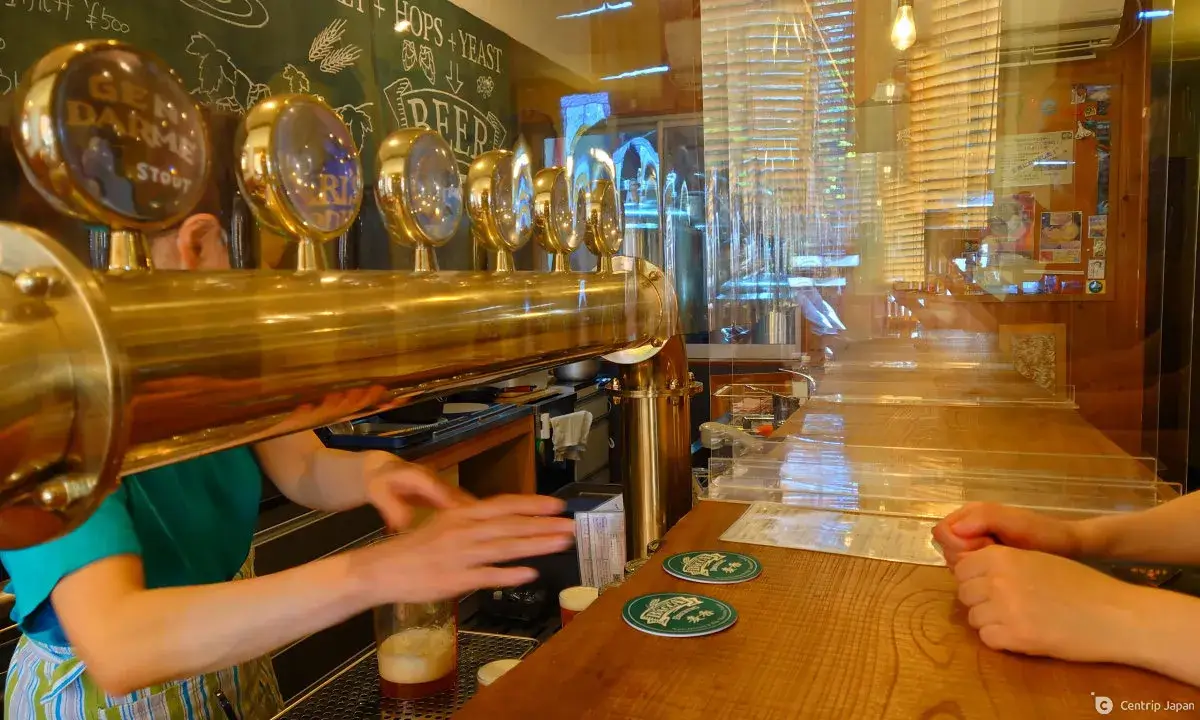 The owner told us that he used to be a software engineer in California, and that is where he got acquainted with beer culture and microbrewing. Coming back to Japan he had a desire to start his own activity, and he thought of combining the two interests by starting Bacca Brewing.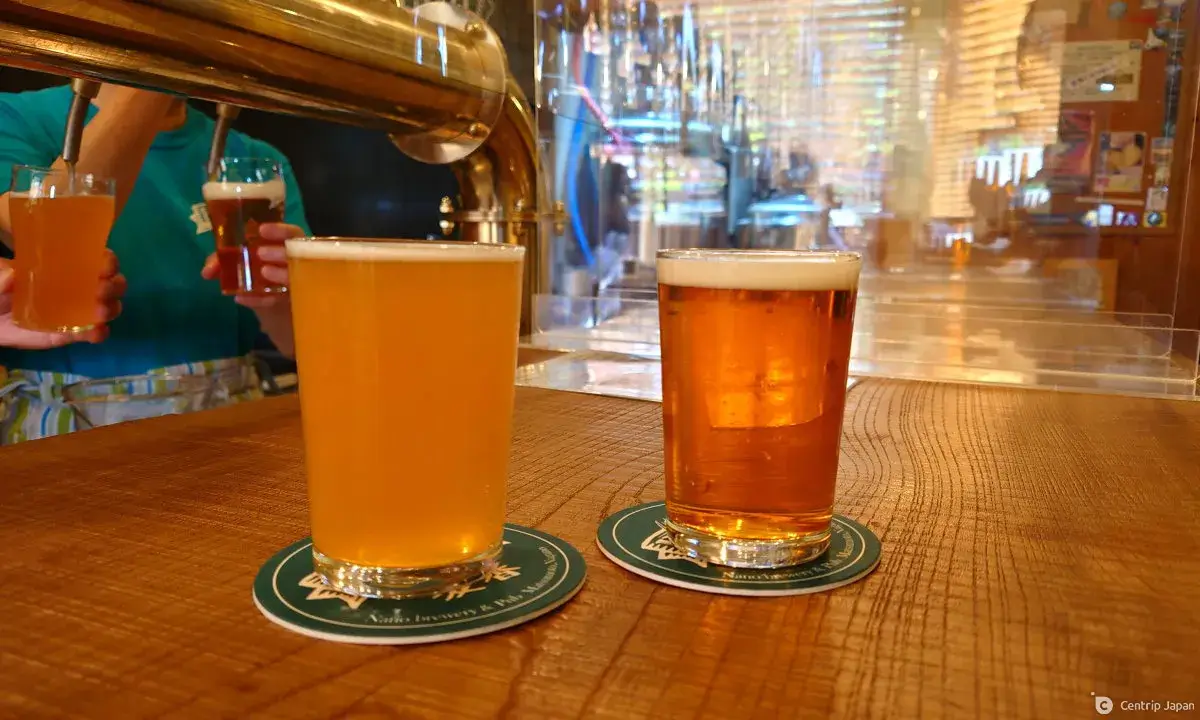 Kasumi Lemon and Bacca Pale Ale
The tanks hold up to 200 liters each and get refilled every week.
Two beers are regular beers: the Bacca Pale Ale and the Nitro Stout which won a Gold Medal. The rest of the beers are brewed depending on the seasonal ingredients the owner can find in Nagano Prefecture.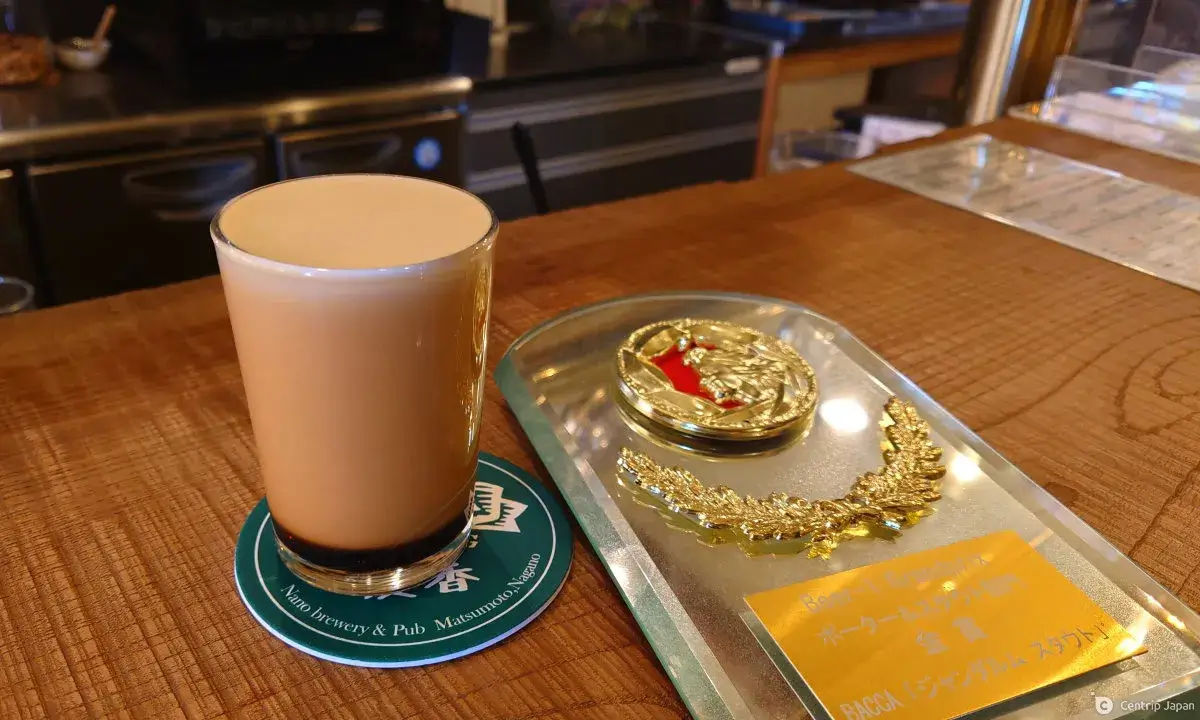 Beer-1 GrandPrix 2021 Gold Medal in the Porter and Stout category
Today we tried a Lemon beer made with local lemons, which will probably sell out in a couple of weeks to be replaced by a new one.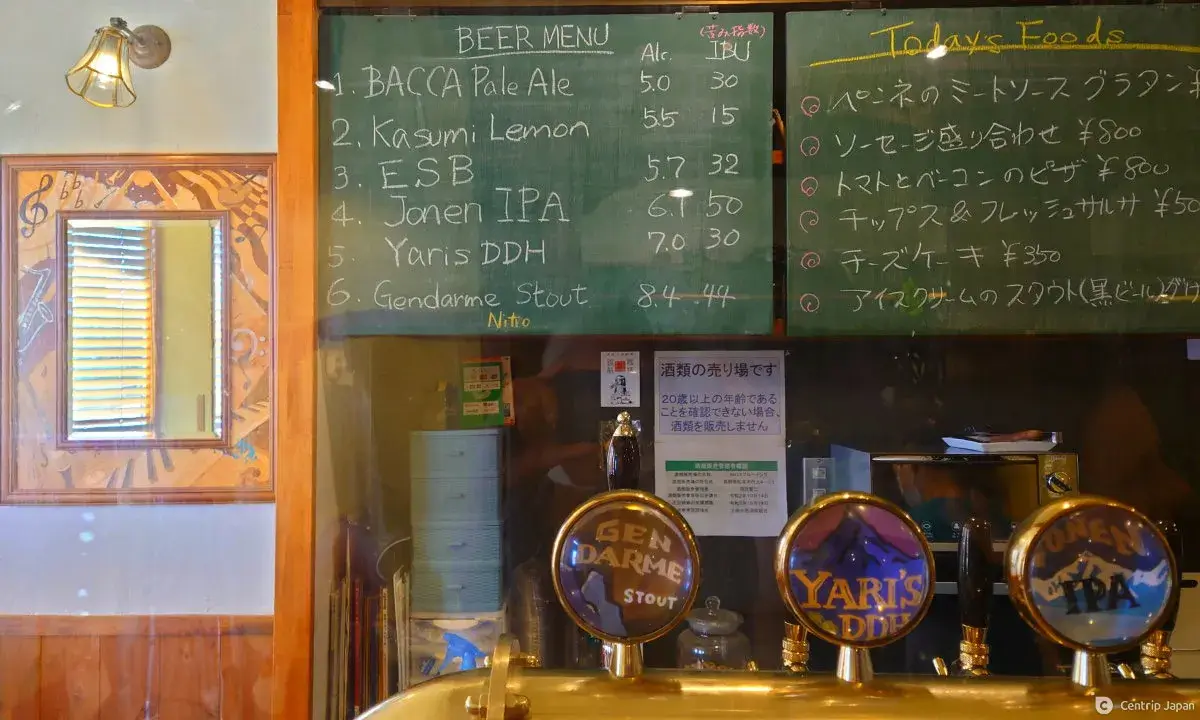 The owner explained to us that it is important for him to use the delicious fruits and vegetables of this region, and that he wishes for people to come and enjoy this original beer.
He also has a passion for hiking, and of the beers are named after mountains (Kasumi, Jonen).
He hopes to meet people who enjoy both, beer and hiking.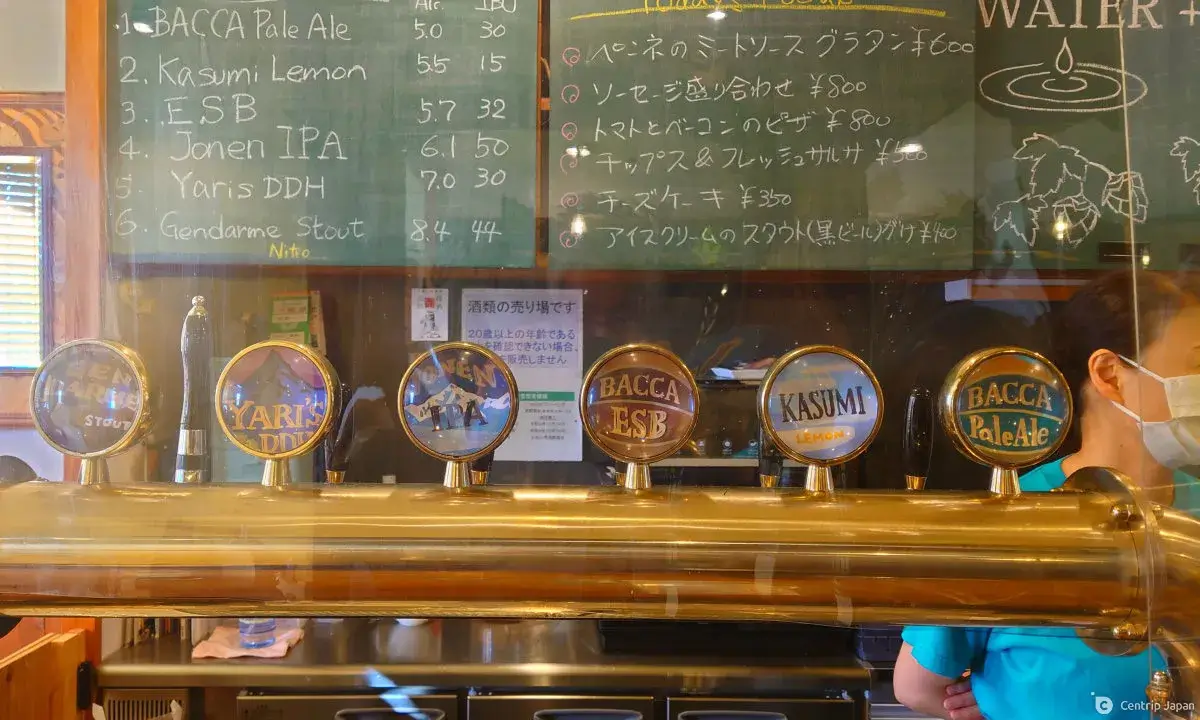 The rotation beers change every month
Every month you will find a new selection so you will never get tired of Bacca Brewing!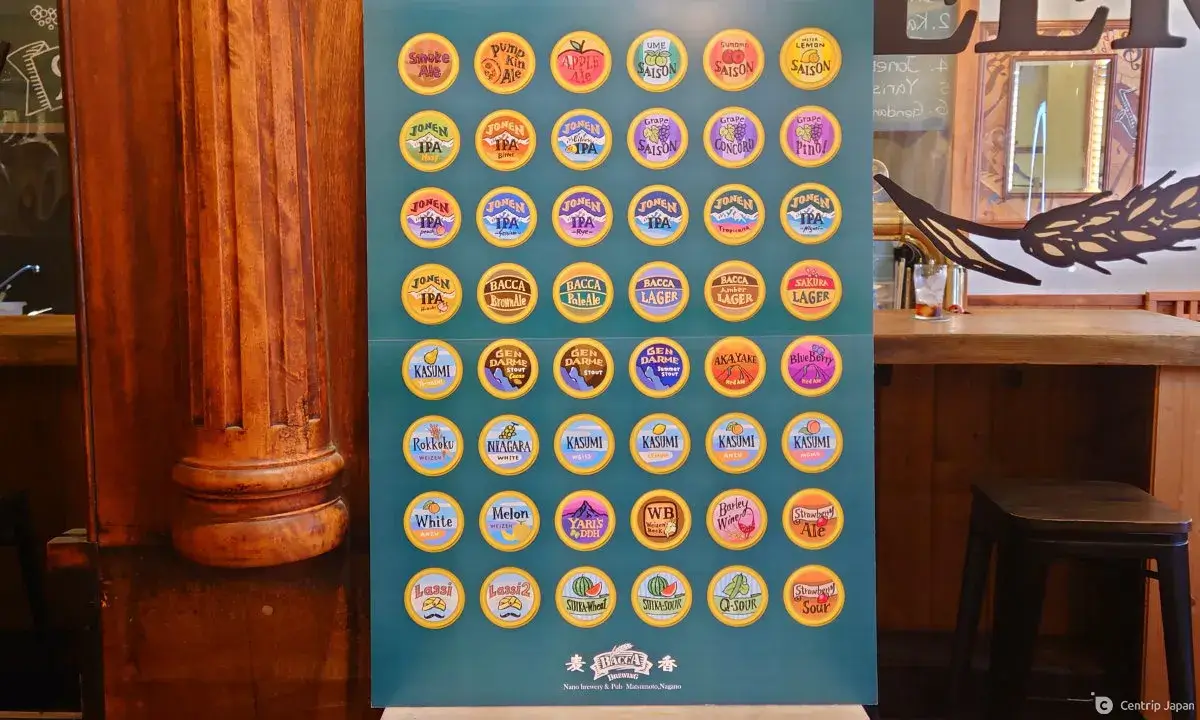 All the rotation beers so far
Wrap Up
Even though craft beer is a novelty in Matsumoto, the local brewers are committed to making beer that can represent the region.
We hope that you will pay a visit to Matsumoto Brewery and Bacca Brewing!
Information
Matsumoto Brewery Nakamachi Taproom

MON – FRI 1-7 PM

SAT – SUN 12 – 7 PM

Closed on Tuesdays
Matsumoto Brewery Shinmai Media Garden Taproom

11:30 AM – 8PM

Closed on Wednesdays
Bacca Brewing

WED 5 – 9 PM

THU – FRI 5 – 10 PM

SAT 12 – 10 PM

SUN 12 – 8 PM

Closed on Mondays and Tuesdays
Click here to get the latest information on Central Japan.Centrip Japan - Nagoya and Chubu Information