| Jessica Piora & Yuichi Kobayashi
Things to Do in Matsumoto on a Relaxing Weekend
Matsumoto is the perfect destination for tourism as it boasts one of Japan's three remaining original castles. The city is famous for its many historical and cultural sites, but sometimes it's good to get off the beaten path and avoid the crowds by visiting areas like Frog Street, Nakamachi, and Agata no Mori. If you plan to be in town, we have suggestions on how to make the most of your relaxing weekend in Matsumoto City.
Matsumoto City
Matsumoto has a population of 200,000 people and is a weekend destination for many people in the prefecture. Most visitors come for Matsumoto Castle and Alps Park. The city also has a museum and a theater that hosts events all year round. Our tour today starts on Nawate or Frog Street.
Frog Street
Frog Street is a shopping street and a weekend destination for people of all ages. With interesting Frog statues to welcome visitors as they enter the street.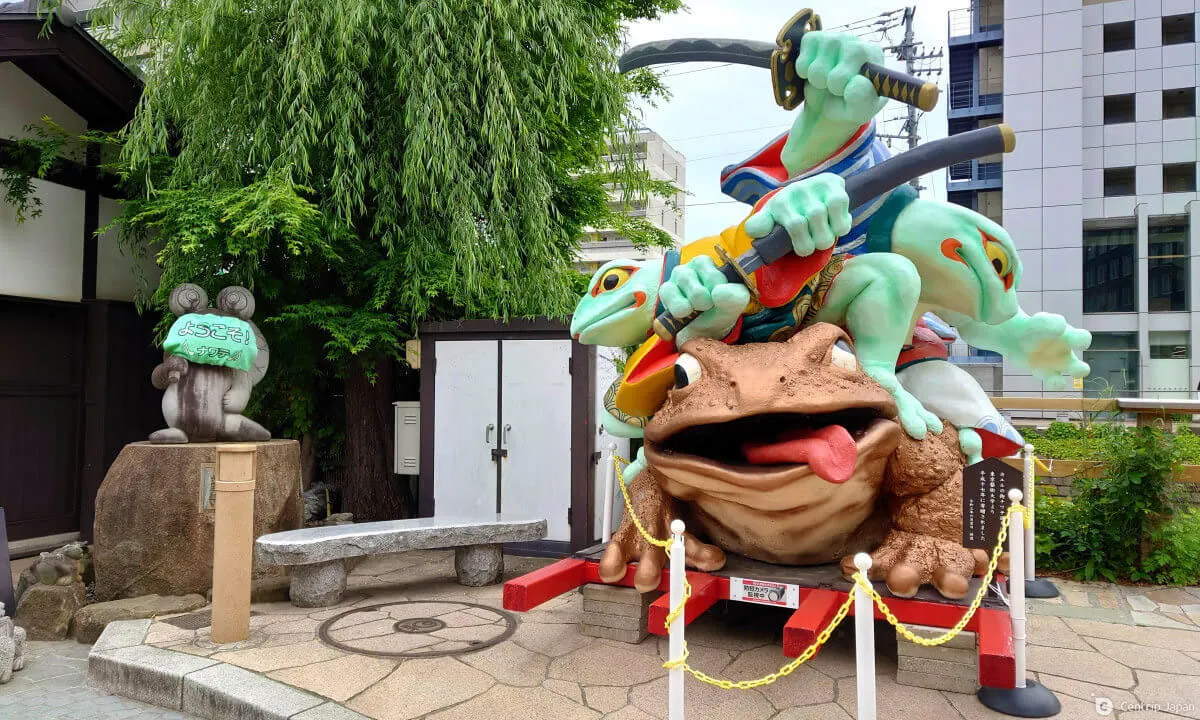 Welcome to Frog Street
The area used to be full of real frogs, and this is one of the reasons why the frog has been adopted as a mascot. The word kaeru (frog) is a homonym for "going home safely" and also a way to encourage people to come back to Frog Street.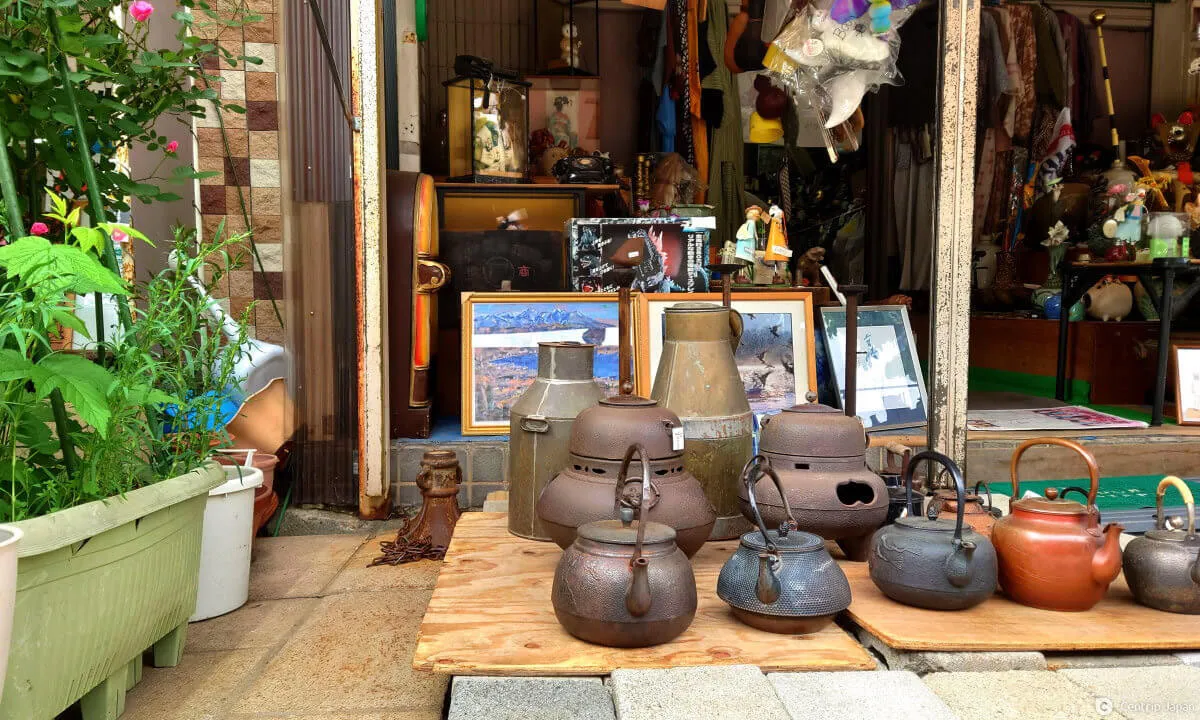 A traditional shop on Nawate Street
On this street, you will find traditional shops selling antiques. On Sunday mornings there is a flea market nearby, where you can shop for second-hand goods.
Counting the Frogs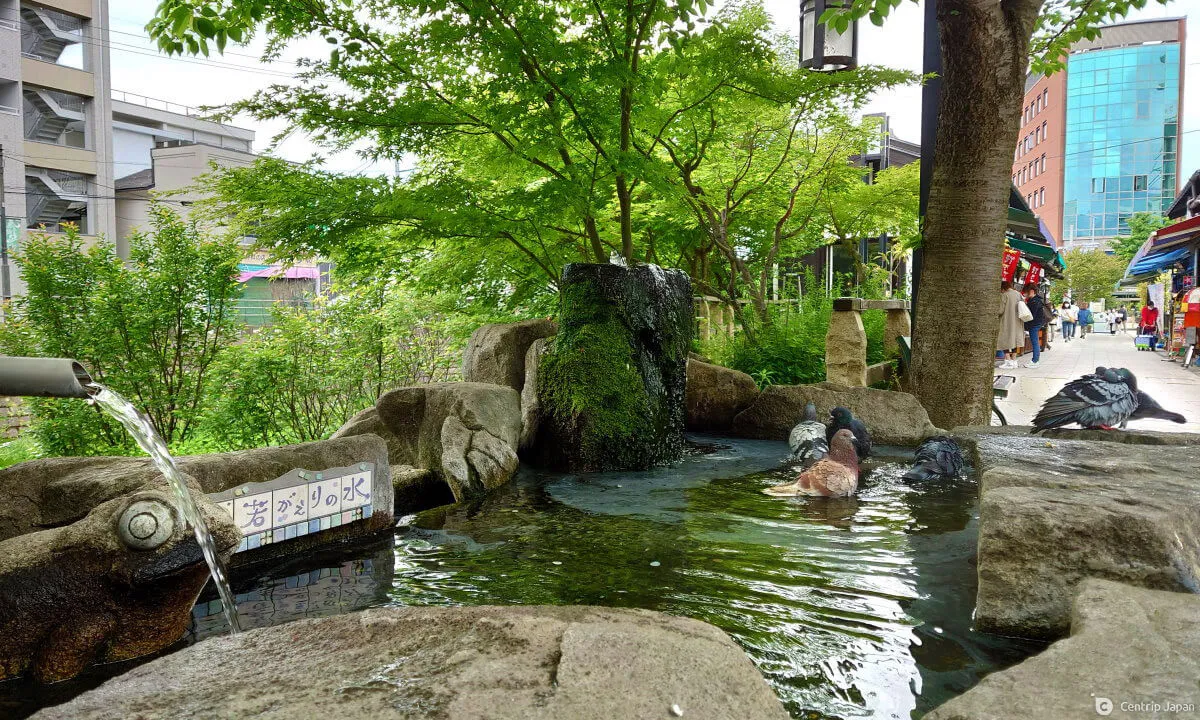 Frog fountain
How many frog statues and frog souvenirs are there in Nawate Street? Challenge your friends and try to spot them all. If you are lucky, you might see a real frog.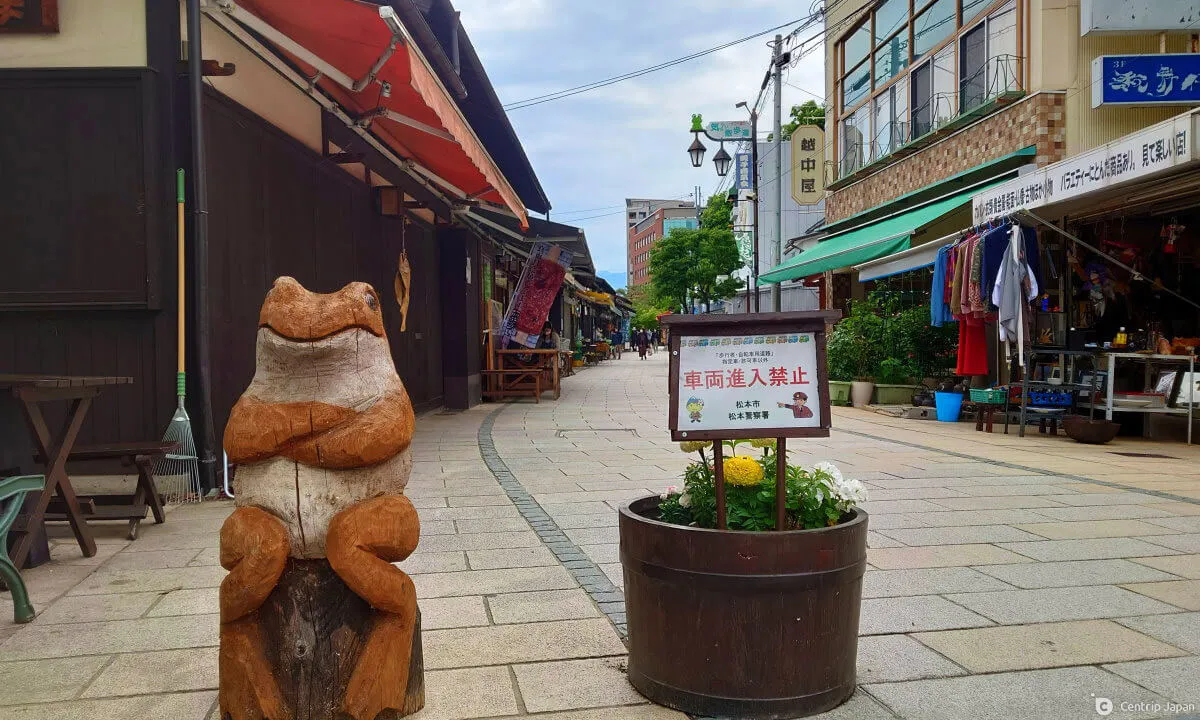 This frog gets cross at people not following the rules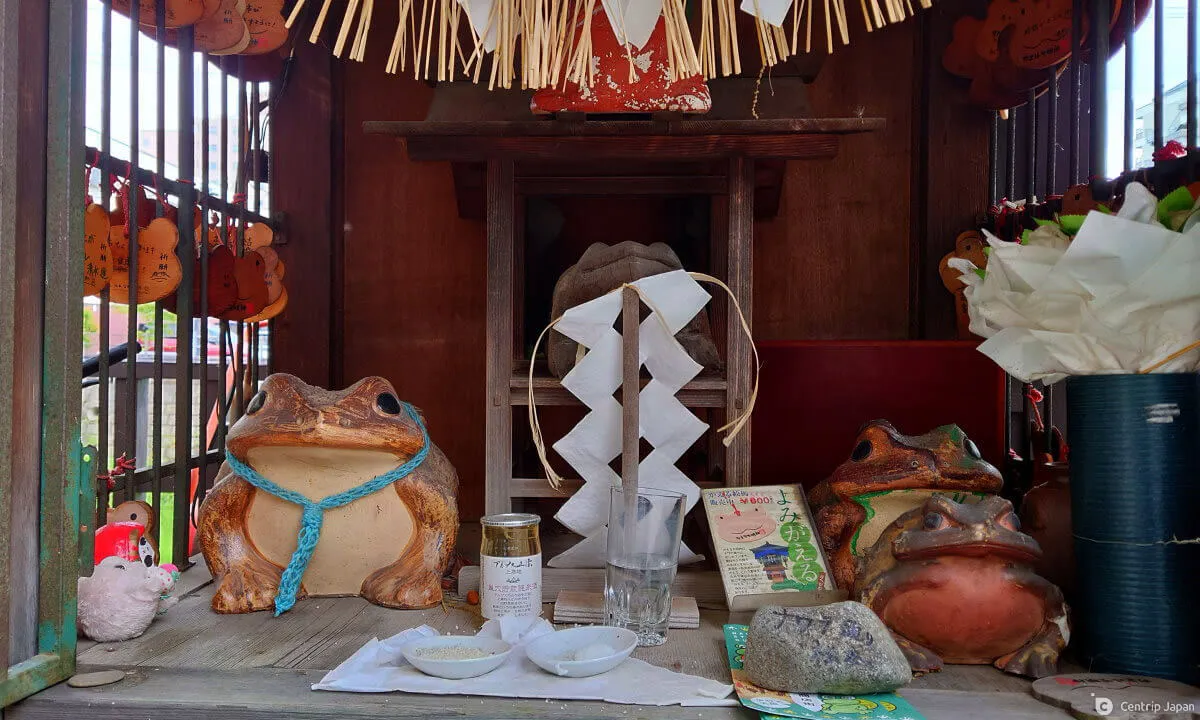 A little frog shrine in Nawate
Food and Drink
On Nawate Street you will find several local shops as well as some international restaurants. Some people enjoy eating senbei (rice crackers) and taiyaki (fish-shaped cakes) while they take a walk.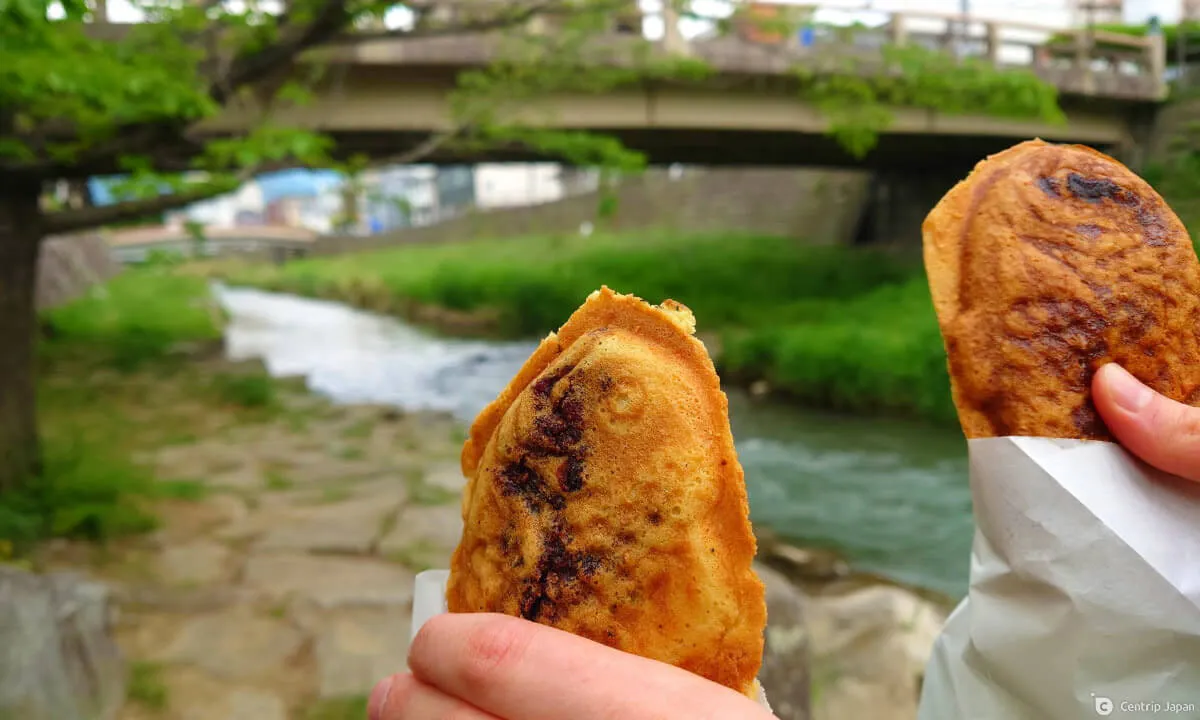 Taiyaki filled with sweet bean paste
Nawate street is lined with many interesting cafes and bars, each waiting for you to explore. Storyhouse Cafe hosts social gatherings for locals and expats. If you are looking to meet English-speaking people on your trip visit the cafe any day, or check their events online and participate in an open mic, or game night. Or just enjoy a nice slice of apple pie.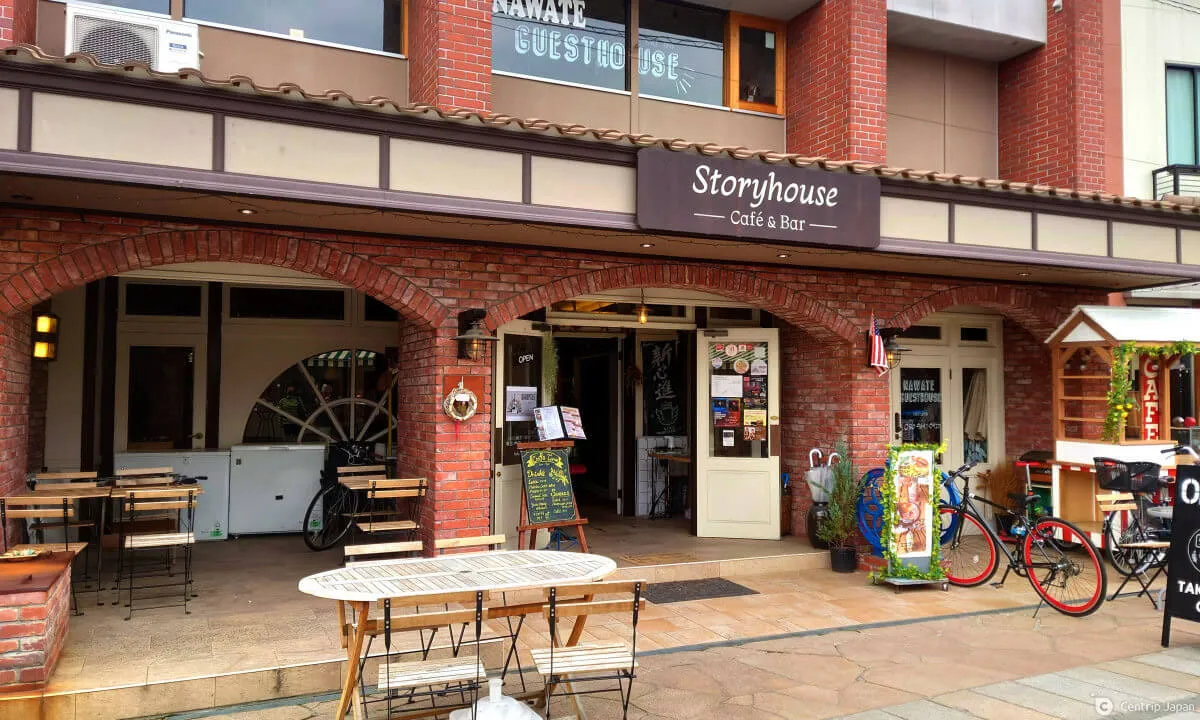 Chic and stylish Storyhouse Cafe & Bar
Kamenoya is a local café with a Showa Retro style. They offer cream soda, toast, and coffee. The coffee selection includes original blends like the Shinshu apple coffee and a variety of sweets too.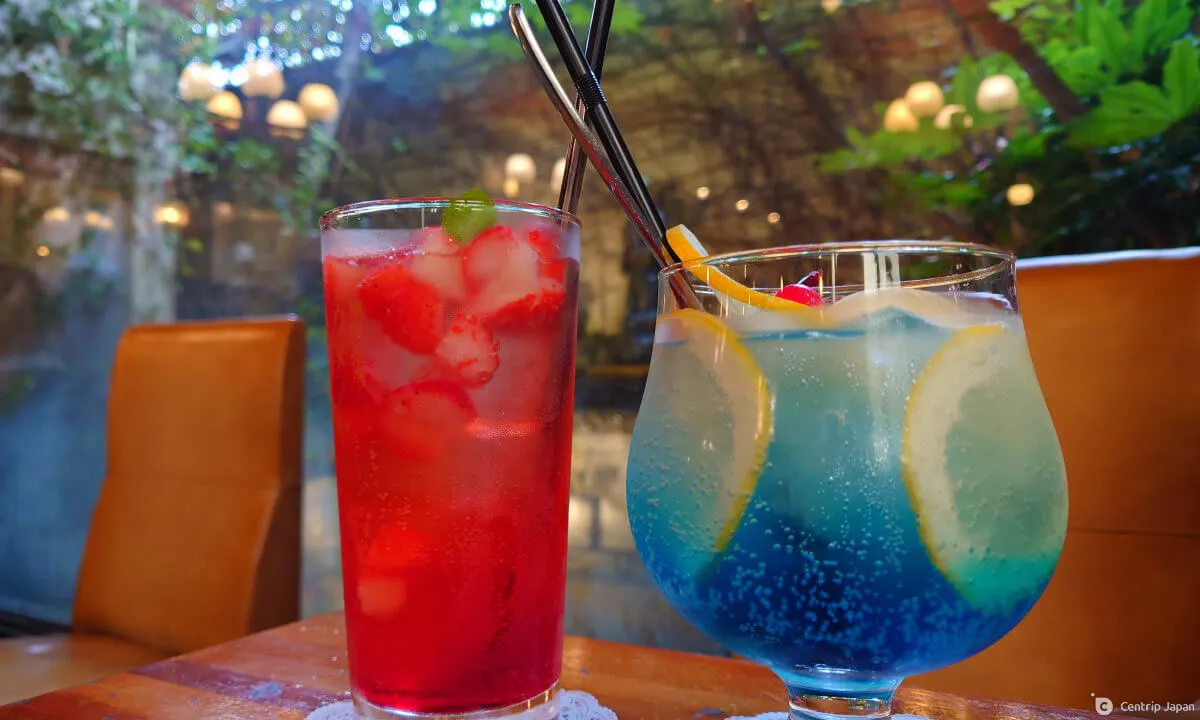 Strawberry soda and blue soda at Kamenoya
The music selection is a rotation of songs that topped the charts in the Showa Era (1926-1989), for an atmosphere that will take you back in time.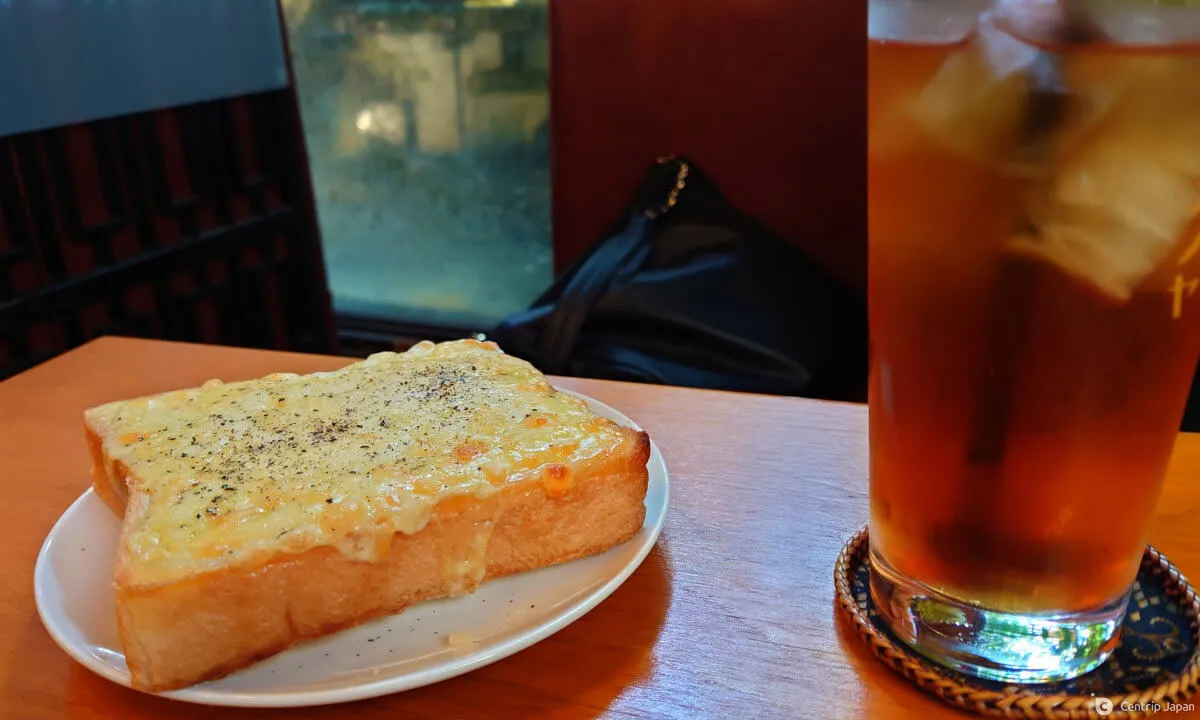 Kamenoya's cheese toast
If you're a fan of Japanese liquor, there is a bar called Sake Pub open during the day (from 1 PM to 7 PM) not far from the cafes. The owner offers recommendations from his selection of sake from all over the prefecture.
Yohashira Shrine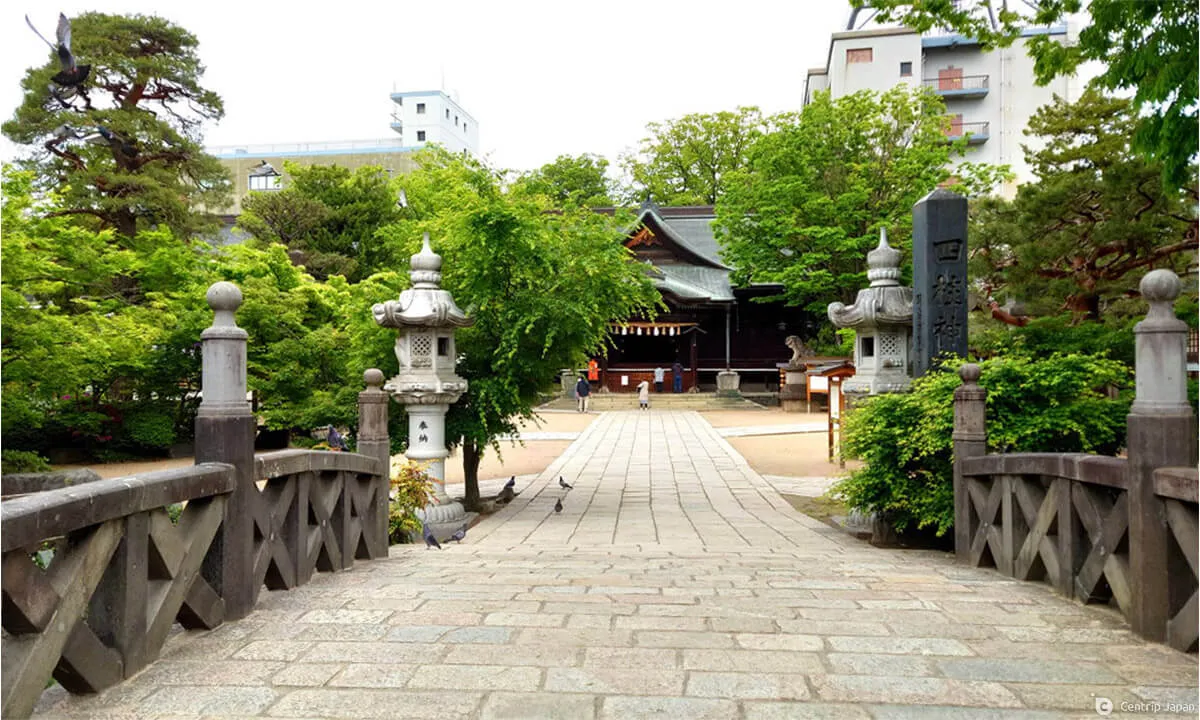 The approach to Yohashira shrine
Yohashira Jinja is a local shrine dedicated to four deities. It was built in 1879, and the name means "four pillars". It is very unusual in Japan to have so many gods gathered in one place and that is why people believe their wishes will be granted. Every year, this shrine hosts a big festival in October in addition to several other minor festivals.
Nakamachi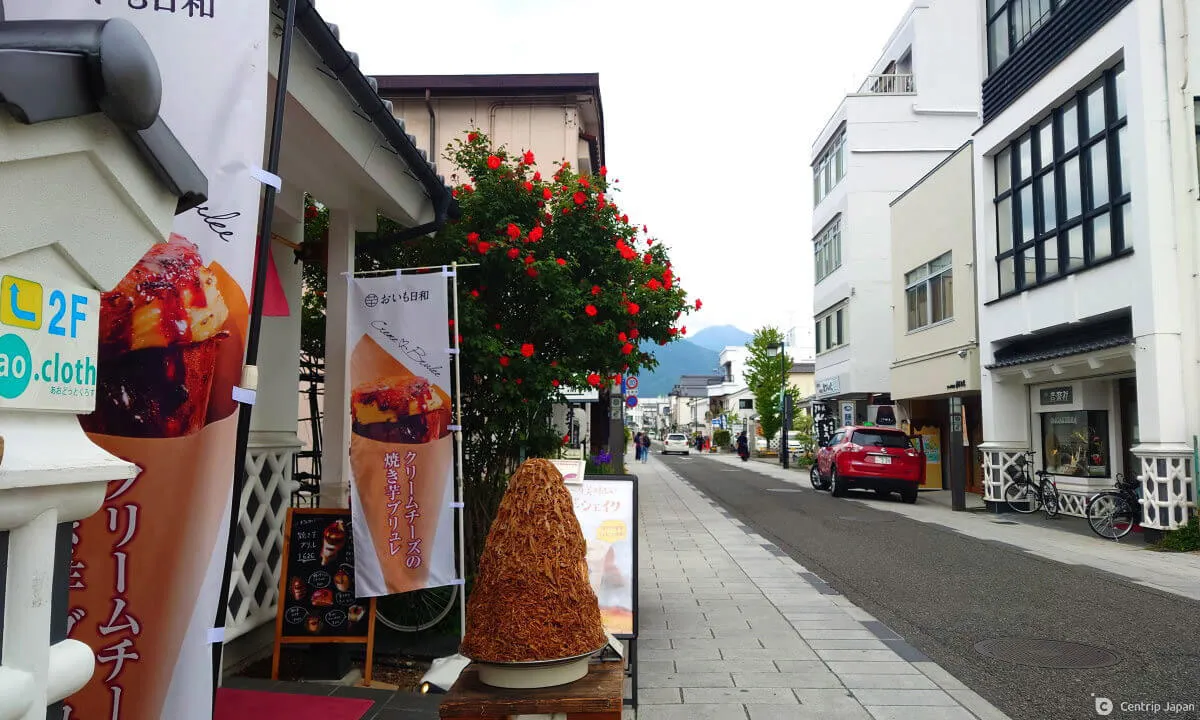 Nakamachi
Another nice historical shopping district is near Nawate. It is called Nakamachi because it was once the center of the city and it was on a road that connected Nagoya to Nagano. Nakamachi was also the former economic center of the city. In the past, it was an ideal place to buy kimonos and now it's great to visit for coffee, craft goods, cutlery, and more.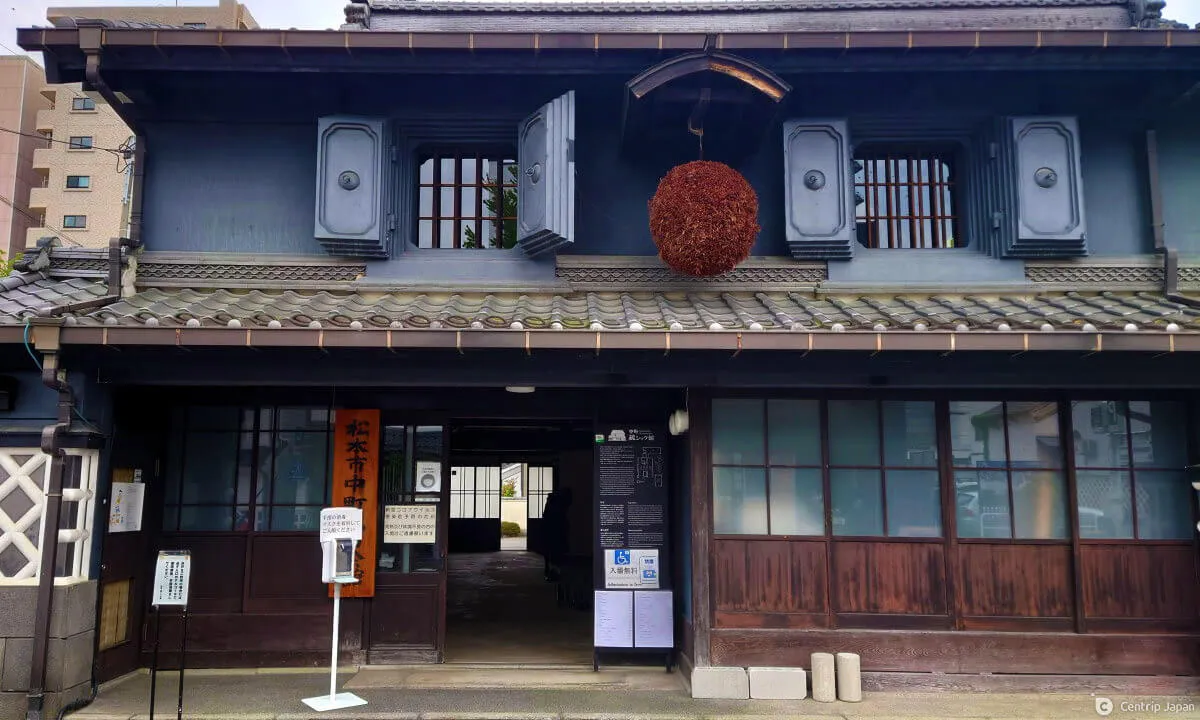 One of the historical buildings in Nakamachi
Most historical buildings are maintained in their original state, but now host cafes and modern shops.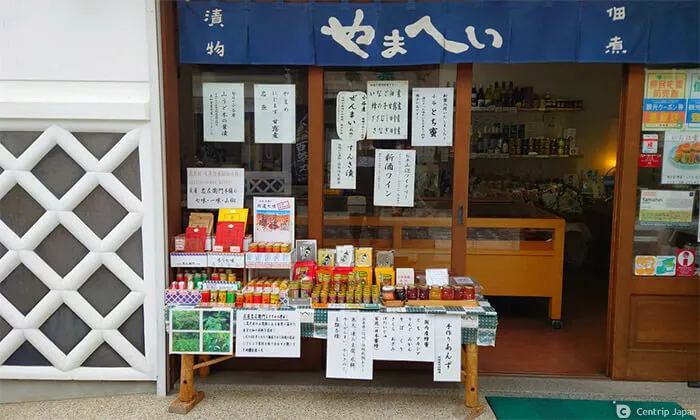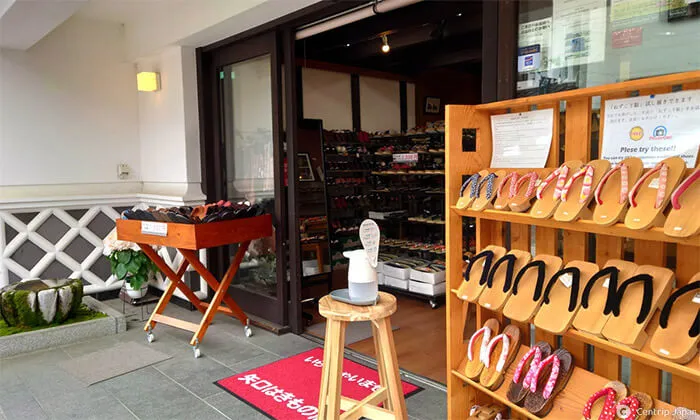 In Nakamachi there is also a branch of Matsumoto Brewery, the local brewery.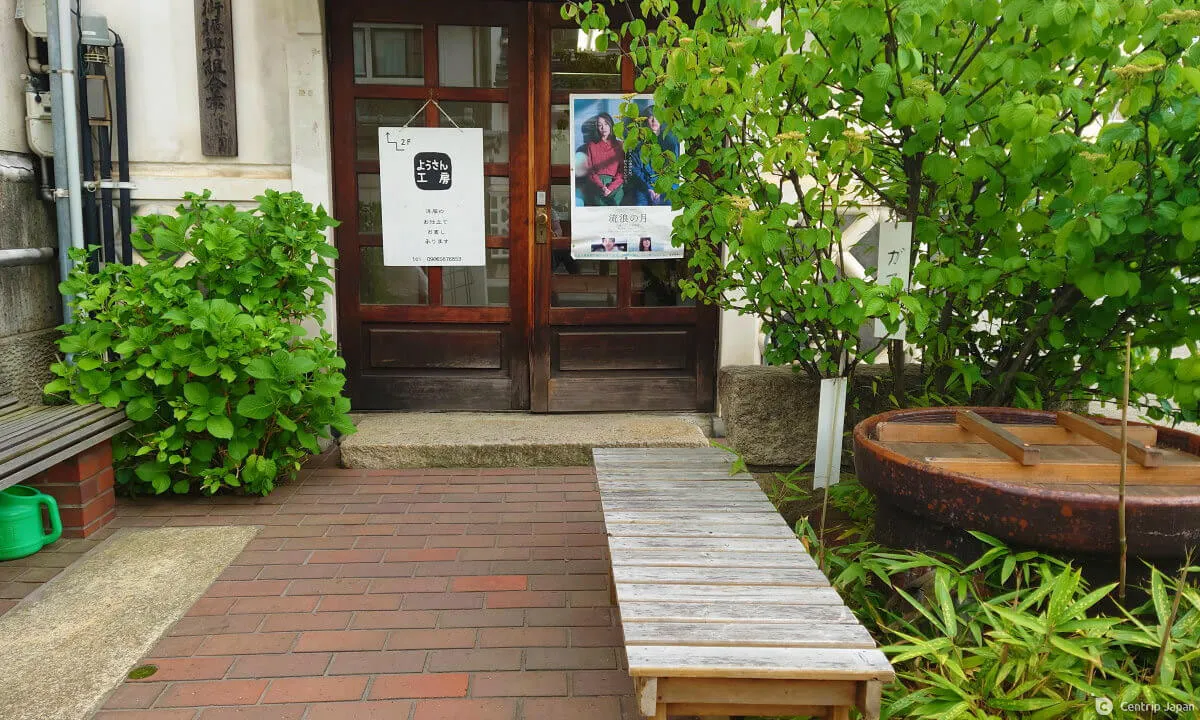 Another shop in an old building
Agata no Mori Park
Agata no Mori is a beautiful park in Matsumoto City. Every year it hosts an arts and crafts fair that you can visit for free and a number of other events. In Agata no Mori you can enjoy a picturesque traditional koi pond too.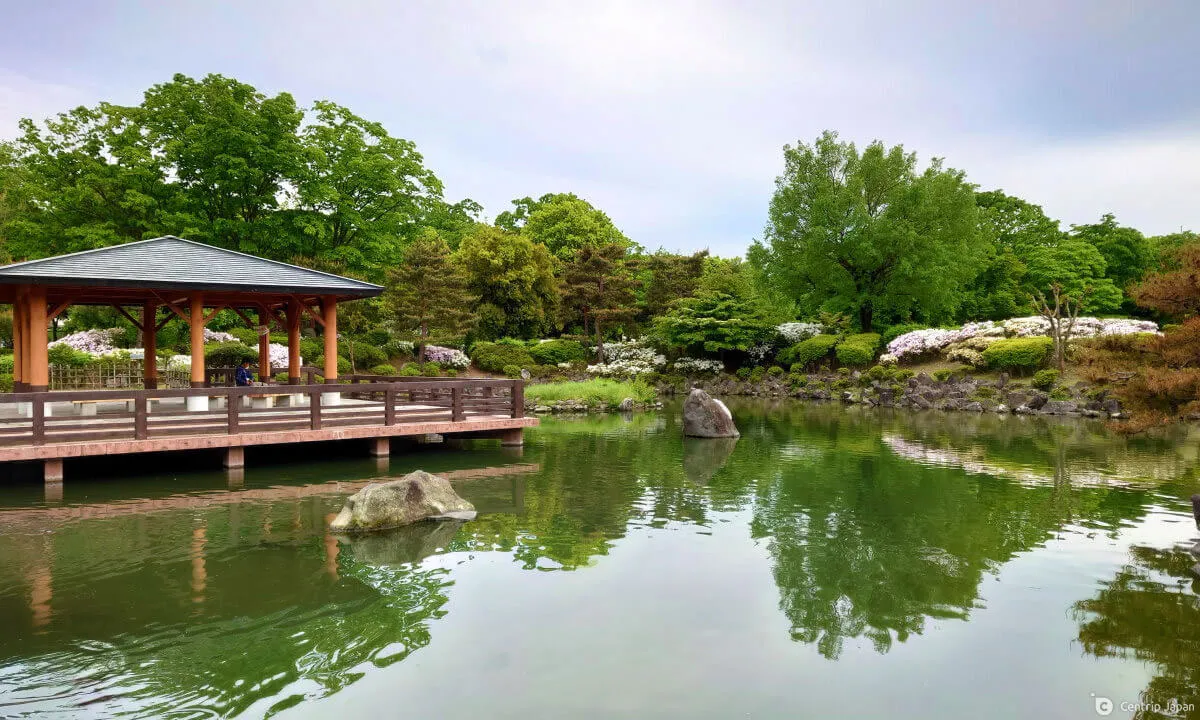 Calm waters belie the turbulent Koi below.
The park was built around a historical school building that has recently been restored and serves as a public hall. Both the park and the school are free to visit. Note that the public hall is closed on Mondays.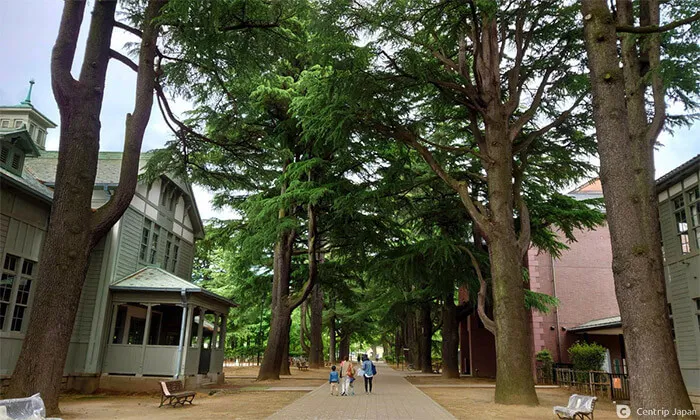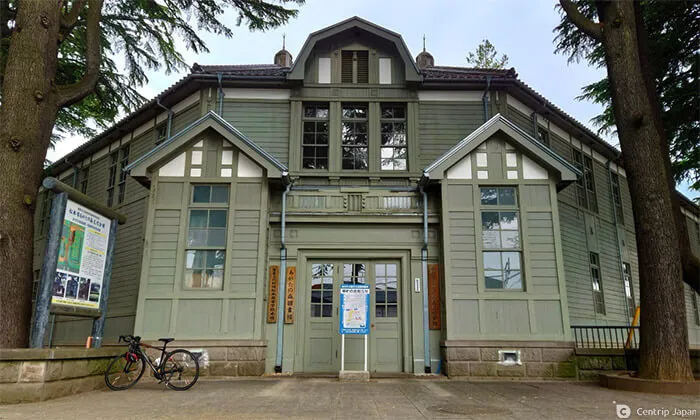 Directions
To reach Matsumoto from Nagoya take the Shinano train from Nagoya Station to Matsumoto Station. Alternatively, you can take a highway bus from Nagoya Station to the Matsumoto Bus Terminal (right in front of the station).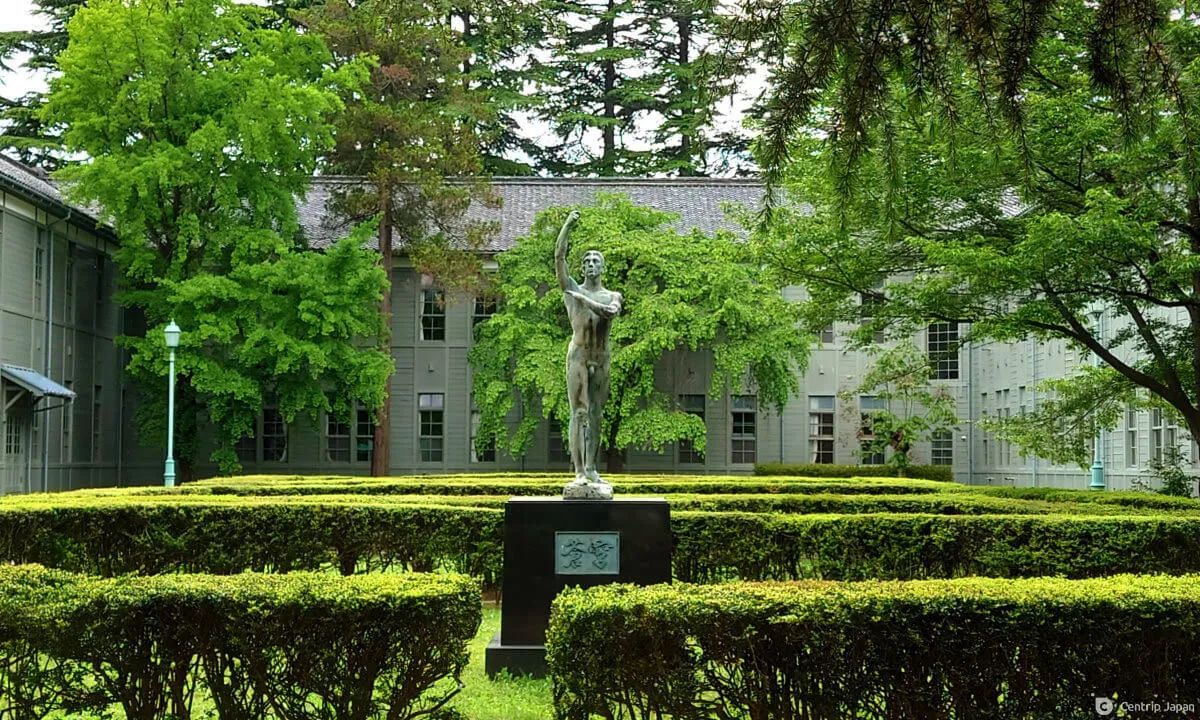 Garden in Agata no Mori
Nawate Street, Nakamachi, and Agata no Mori are all within walking distance of the Station.
Wrap Up
Matsumoto is a nice city to spend a nice weekend with the family. From the frogs on Nawate street, and the historical buildings of Nakamachi and Agata no Mori you can have a fun day without feeling pressured to visit the usual famous touristic places. It is very easy to reach from Nagoya and it is worth a visit. We hope you enjoy your day in Matsumoto.
Click here to get the latest information on Central Japan.Centrip Japan - Nagoya and Chubu Information