| Centrip Editorial Board
Winter in Gifu: Skiing and Enjoying the World Heritage Site of Shirakawa-go
Gifu Prefecture is located roughly in the center of Japan. The northern part of the prefecture is covered with winter snow and is known for some of the heaviest snowfall in Japan. Below we introduce some of the attractive winter sightseeing spots unique to this region.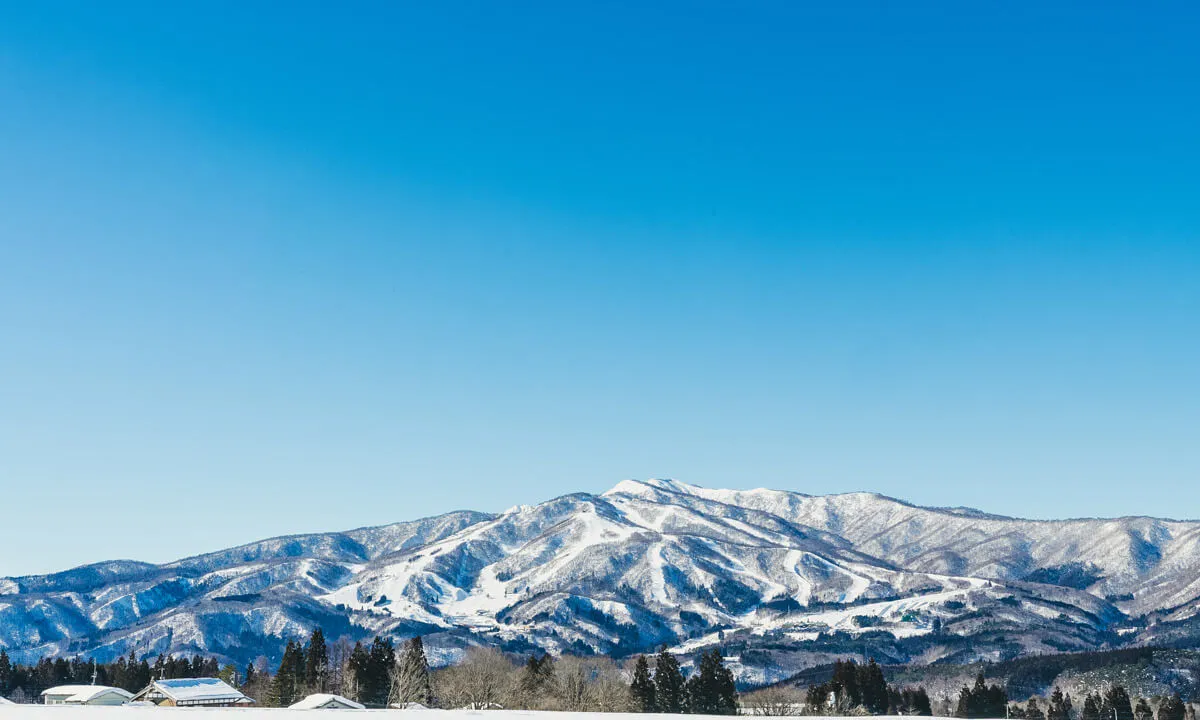 View at Washigatake Ski Resort
Have you ever touched freshly fallen powder snow or experienced the exhilaration of skiing on it? If you haven't, go to Washigatake Ski Resort and experience it for yourself.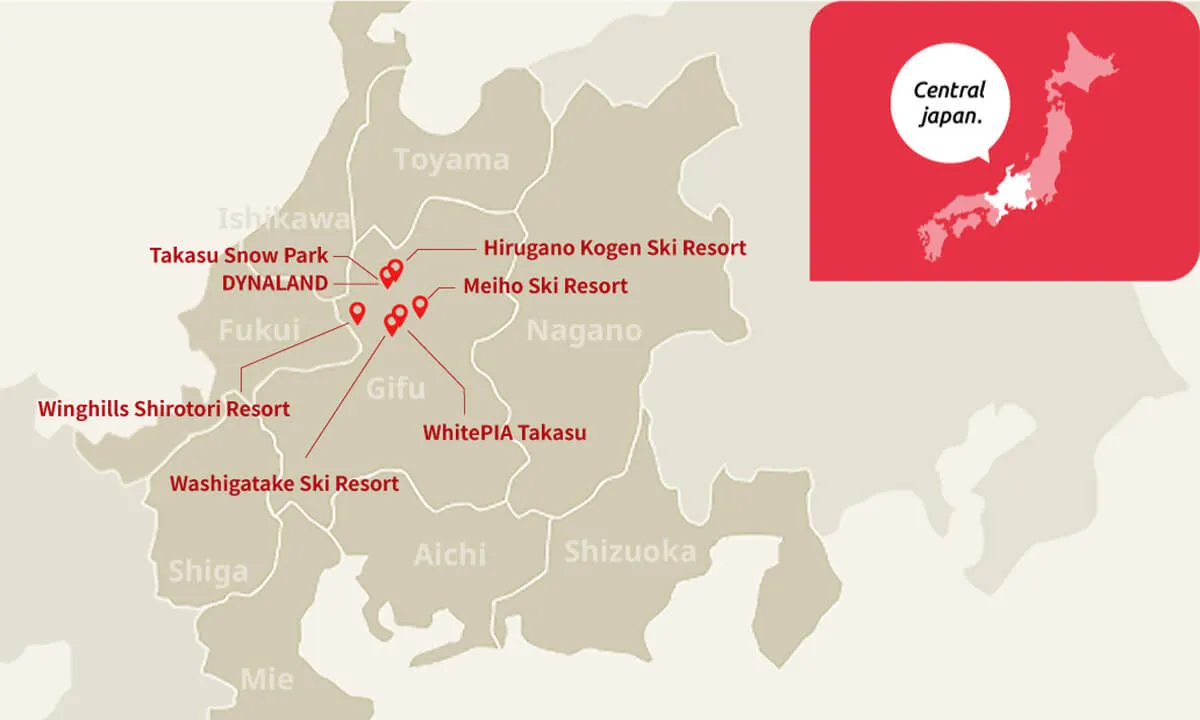 Gujo City, Gifu Prefecture, is home to the largest ski resort in western Japan. The Japan Tourism Agency selected Gujo City for its Internationally Competitive Snow Resort Formation Promotion Project and is actively supporting the formation of an international-level snow resort. All 10 ski resorts in Gujo City are well equipped.
Takasu Snow Park & DYNALAND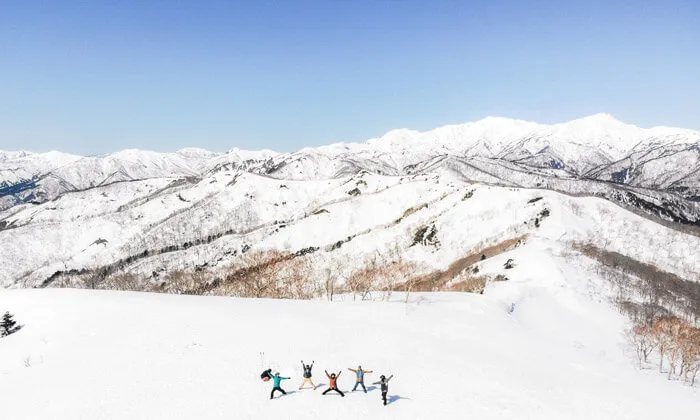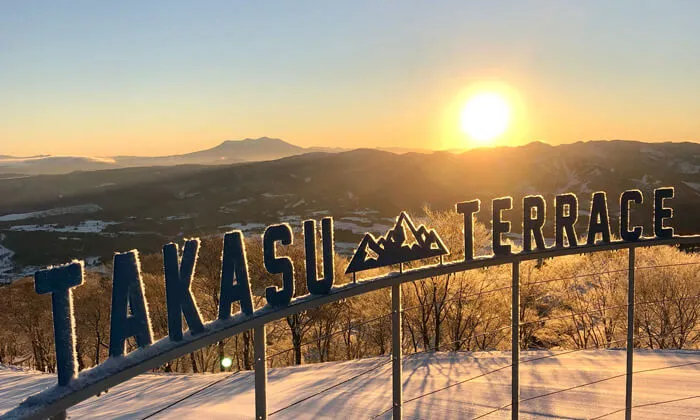 For example, Takasu Snow Park welcomes skiers of all levels, from beginners to advanced skiers. This massive resort boasts the largest slope area in western Japan with the adjacent DYNALAND with many courses to meet various needs, from the Kids Park, where children can have fun playing in the snow and sliding, to the Beginners Course, designed specifically for novice skiers. The Dynamic Course is an attractive 4,000-meter-long course with gentle and steep slopes, and the Champion Course, with its 40-degree slope, bumps, and sharp curves, is available to meet various needs. For snowboarders, there is also a professionally supervised half pipe.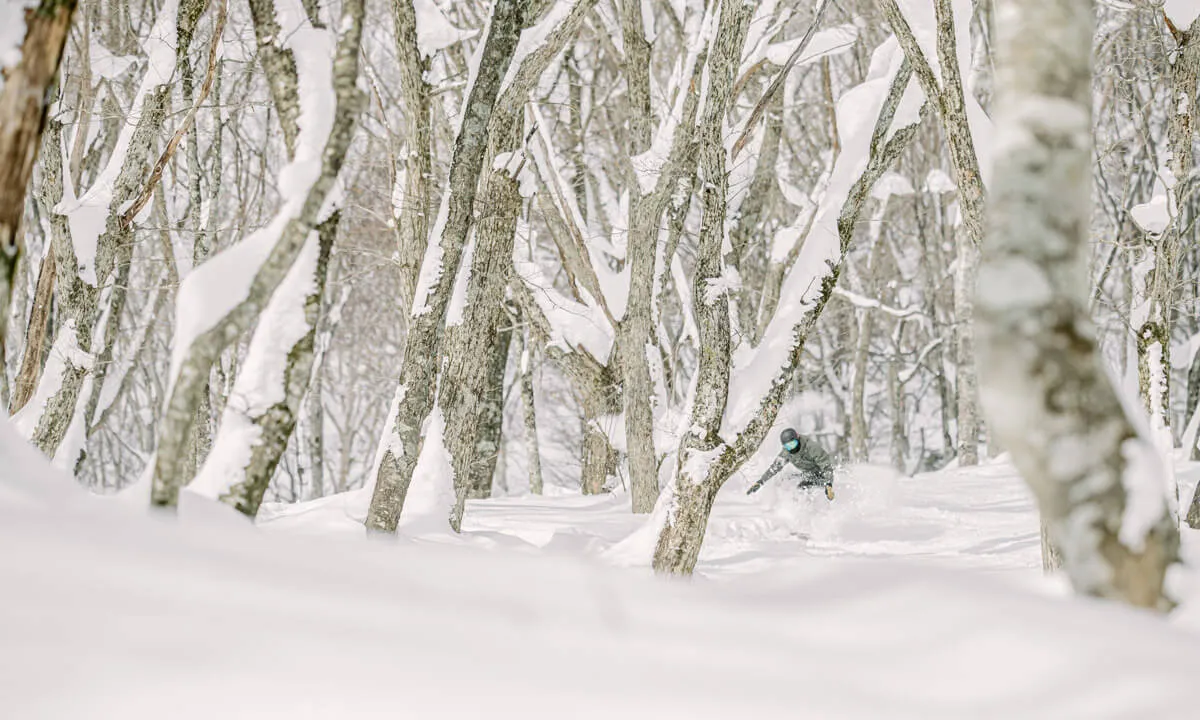 DYNALAND tree run
DYNALAND is open for night skiing until 11:00 pm so ski to your heart's content. Plenty of cottages are in this area, so you don't have to worry even if it gets late.
If you don't ski or snowboard, you can take the gondola to the café at an altitude of 1,550 meters and enjoy the spectacular view of the sea of clouds and the silvery white mountains.
Other Ski Resorts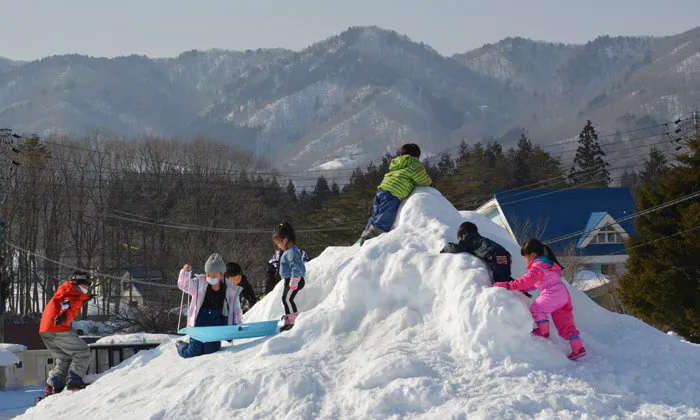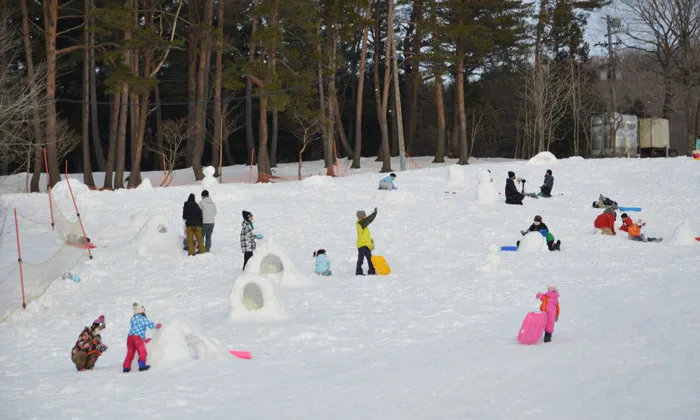 Hirugano Kogen Ski Resort, a family-friendly ski slope for beginners and families, is about 5 minutes from the Hirugano Kogen Smart IC expressway exit. Meiho Ski Resort, northeast of Gujo City, is famous for its long course of 5,000 meters and one of the biggest kids' slopes in western Japan with the cute name of Shaun the Sheep Snowland.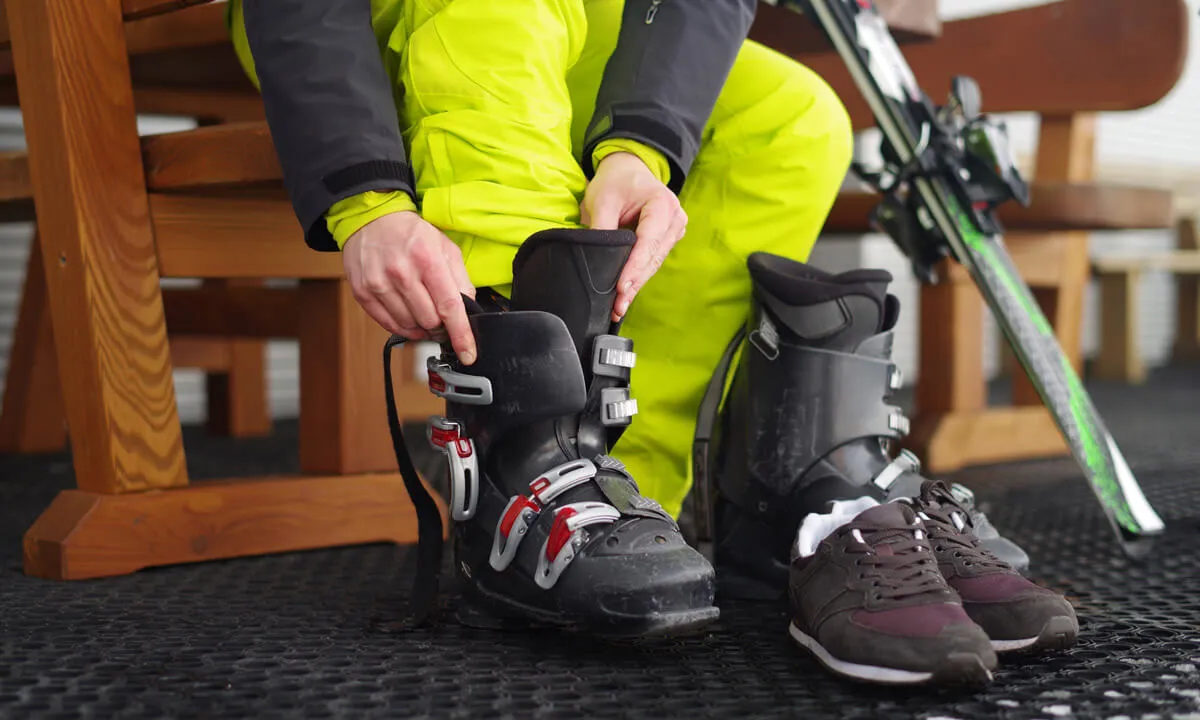 There is a wide selection of rental stores to choose from
Even if this is your first time skiing, you can visit the ski resorts of Gujo. Even just preparing the equipment for skiing can be quite a challenge, but rental stores are scattered in and around the ski resorts, so you can get your skis and all the gear you need, like ski wear, goggles, and other accessories.
Some ski resorts also have professional instructors who can teach you the basics. Choose from private or group lessons according to your needs and time.
Cuisine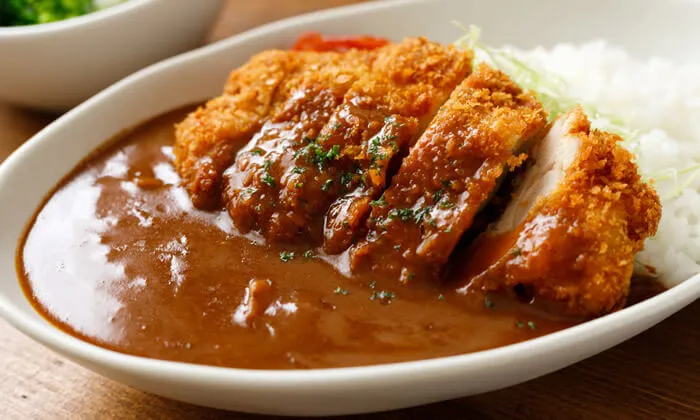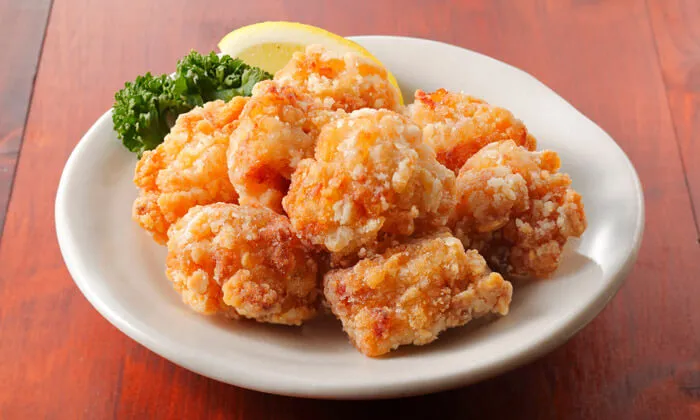 When you visit a ski resort, you should enjoy a set of cuisine unique to the ski resort. In Japan, curry has been a staple at ski resorts for a long time. If you see it on the menu, we recommend Katsu Curry. All ski resorts have a wide variety of noodles, including ramen. Skiing is a sport that requires a full-body workout and is more strenuous than one might imagine, so it is essential to replenish carbs and protein. Japanese karaage (fried chicken) is an excellent source of protein and differs in taste from American fried chicken. If you stop by the service area near Hirugano Highlands Ski Resort, try the soft-serve ice cream made with Hirugano Highland milk. It is an unforgettable taste experience.
Hot Spring Tour
After a pleasant yet tiring day of skiing, there is no better place to go than to enjoy a hot spring. There are nine hot springs in the Gujo area, including those with lodging facilities, available for one-day trips. We recommend visiting these hot springs while sightseeing around the castle and the old streets of the castle in Gujo Hachiman.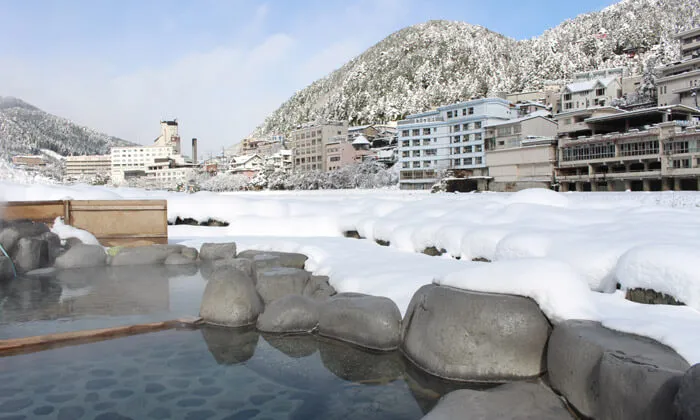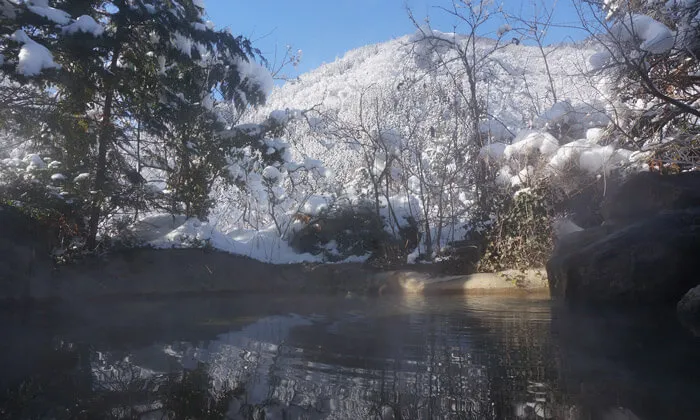 Gero Onsen is one of the three best hot springs in Japan, and Okuhida Hot Spring Village boasts spectacular open-air hot springs. Gero Onsen has "beautifying water" with alkaline hot springs and natural carbonic acid springs that relieve fatigue. In Okuhida's open-air baths, you can enjoy the wintertime luxury of having a magnificent mountain view to yourself, and for dinner, you can indulge in Hida beef.
Fantastic Silver World of Shirakawa-go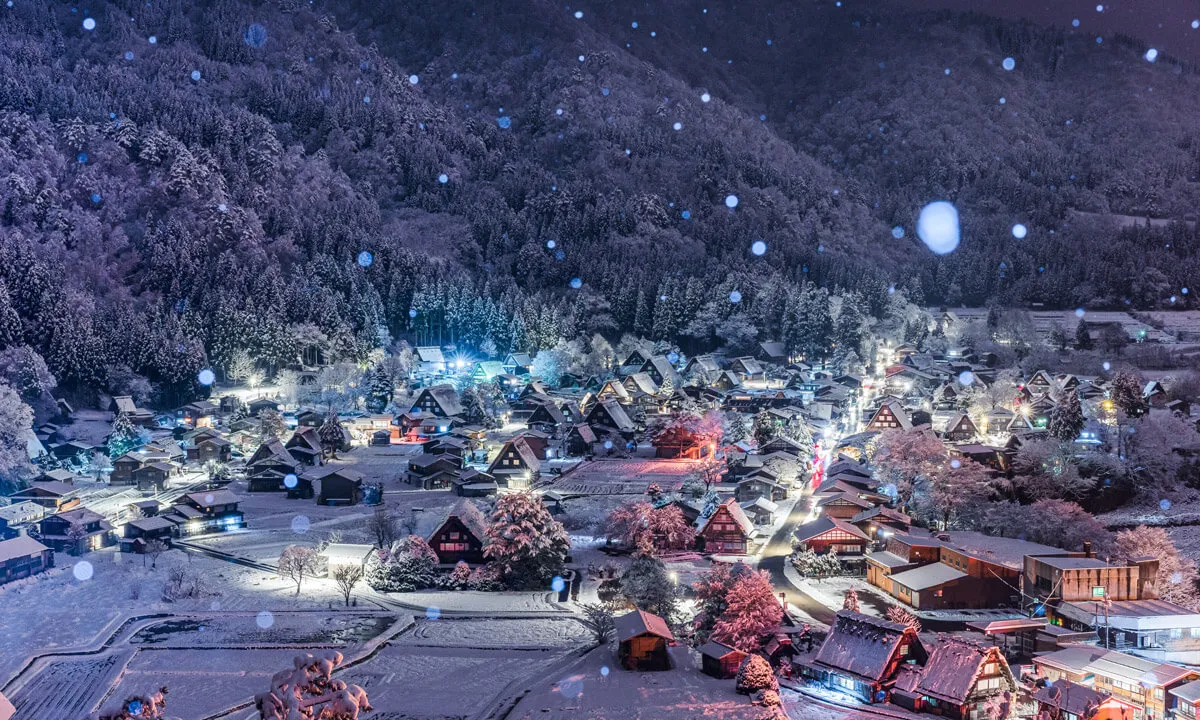 Shirakawa-go
Be sure to visit Shirakawa-go in winter. Many Japanese people feel nostalgia when they see the scene as if they were seeing the original landscape of Japan. In a remote mountainous area, the village is one of the heaviest snowfall areas in Japan, with more than 170 cm of snow falling in February.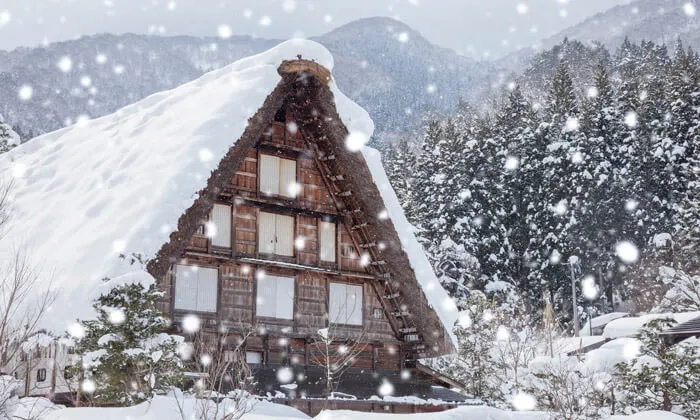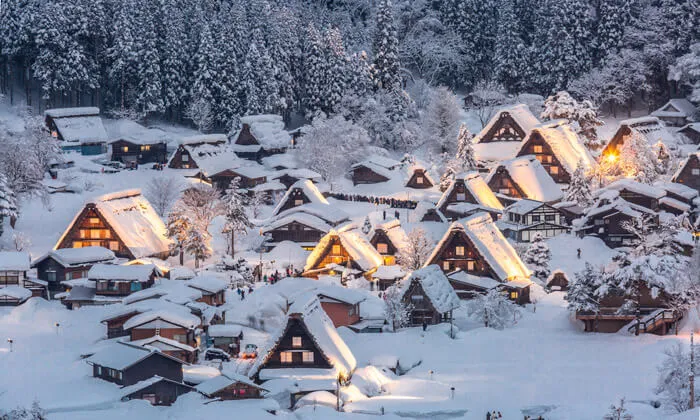 When transportation was less reliable, the area would be completely closed off for the entire winter, giving birth to a unique culture in these villages. One of these was the mutual aid system known as Yui. Villagers helped each other during the harsh winter months and worked together to replace thatched rooves. This communal spirit has moved down through the generations. The architectural style characterized by its mountain-shaped thatched roofs is called gassho-zukuri. It was registered as a UNESCO World Heritage Site in 1995 and has attracted many tourists ever since.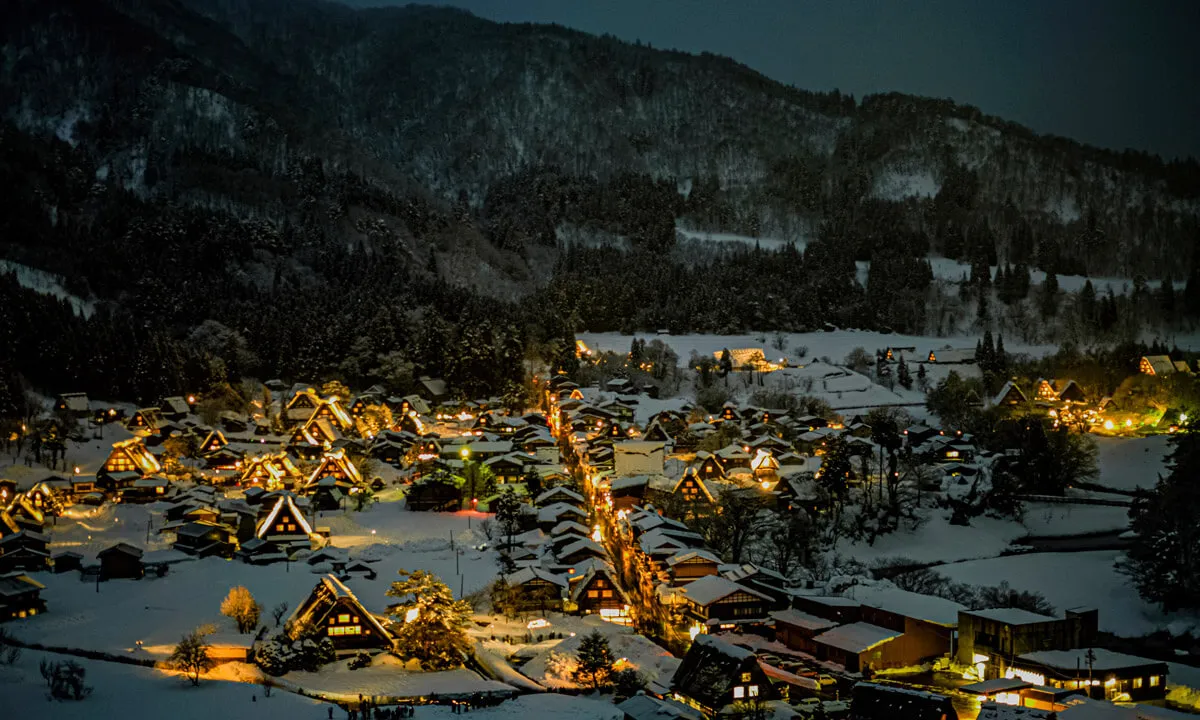 Shirakawa-go light up
Fortunately, thanks modern transportation network, it is now possible to visit the area by a single highway bus from Nagoya, and there are many lodgings and guesthouses in the village. During winter nights, they illuminate the homes for a particularly spectacular scene. It creates a fantastic silver world that can only be enjoyed if you come all the way to Shirakawa-go in winter.
Please refer to this article for more information on Shirakawa-go's attractions and lighting events.
From Shirakawa-go, you can also take an express bus for an hour and a half to Kanazawa, a popular historic castle town. If you have time to spare, stop by Kanazawa and enjoy the winter scenery and seafood from the Sea of Japan to end your trip.
Wrap-up
We hope you enjoyed reading about Gifu Prefecture's world-class winter sightseeing spots. Whether you want to ski on powder snow and work up a sweat, soak in a hot spring while enjoying the winter view, visit Shirakawa-go to experience the original Japanese landscape, or focus on a single spot for in-depth enjoyment, you can create an itinerary that meets your individual needs. All of them are conveniently accessible from Central Japan International Airport and Nagoya. It takes 90 minutes from Nagoya Station to Gujo Hachiman by direct express bus (some ski resorts offer various tours departing from Nagoya), or 150 minutes from Nagoya by bus.