| Bonnie Chow
A Relaxing Trip to the Okuhida Onsen Area
Okuhida onsen is a famous hot spring area in the Chubu Sangaku National Park and a 1-hour bus ride from Takayama. Surrounded by Northern Japan Alps of mountains over 3,000 meters, the Okuhida onsen area consists of more than one hundred outdoor bathing accommodations that are also available for day trip bathing. With the proximity of Kamikochi, a famous hiking trail in Nagano prefecture, Okuhida onsen is a popular destination for outdoor activities and relaxation in any season. In this article, we would like to share some things to do and the latest activities of each onsen area.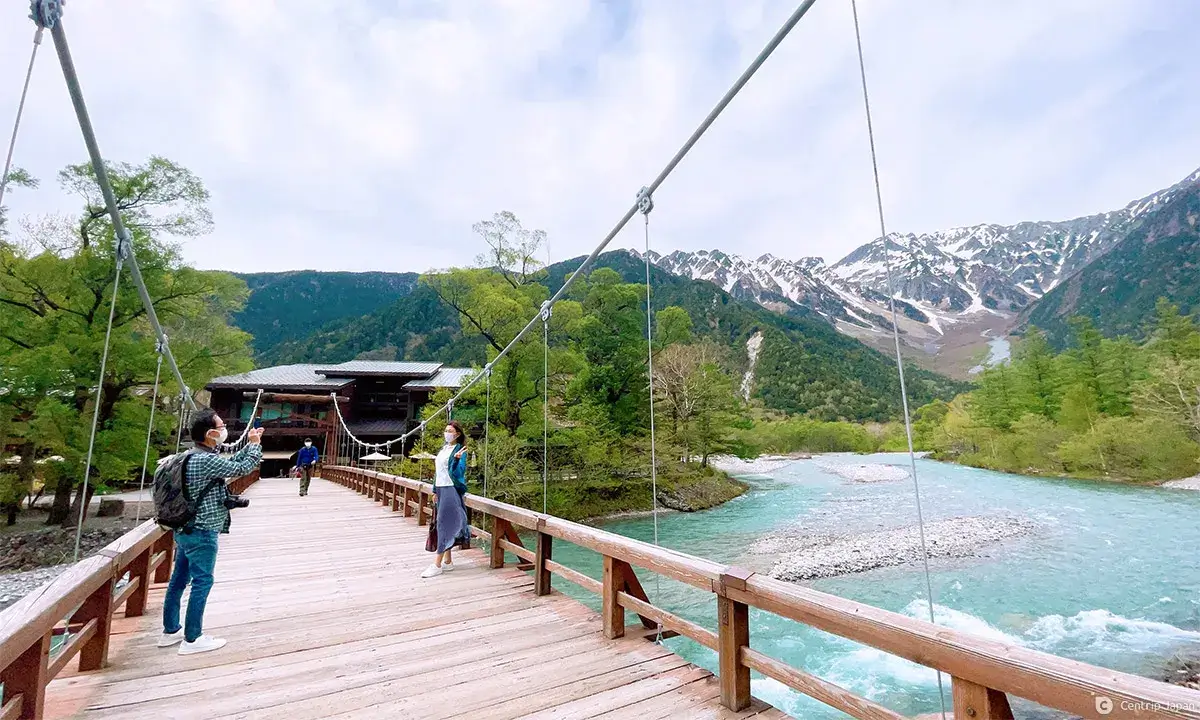 Kamikochi is only 30 mins bus ride from Hirayu onsen in the Okuhida Onsen area.
Weather and clothes
Okuhida area is around 1,250 meters above sea level and relatively cool and dry. The temperature difference is 6-8 degrees Celsius. Even in summer, the temperature can be lower than 18 degrees Celsius at night, so we recommend a jacket.
Onsen hopping
There are five onsen villages in the Okuhida onsen area, each different in terms of color, smell, temperature, and functions such as reducing muscle pain, improving blood circulation, and moisturizing skin. If you are an onsen-lover, you will discover that the hot spring water here is mineral rich as all facilities provide 100% natural hot springs without dilution. Some may dilute the onsen a little to adjust the temperature of the water since sources can be over 80-90 degrees Celsius. There are intriguing spots in each onsen area.
Hirayu Onsen
Blessed with abundant onsen sources from Mt. Norikura, Hirayu Onsen is a town with a sulfur smell and is popular among hikers and day-bathers. To get to Kamikochi, a magnificent hiking area, from Takayama, you need to get off the bus at the Hirayu onsen bus terminal and change buses. So Hirayu Onsen is the perfect spot for hikers to relieve tiredness after a one-day hike.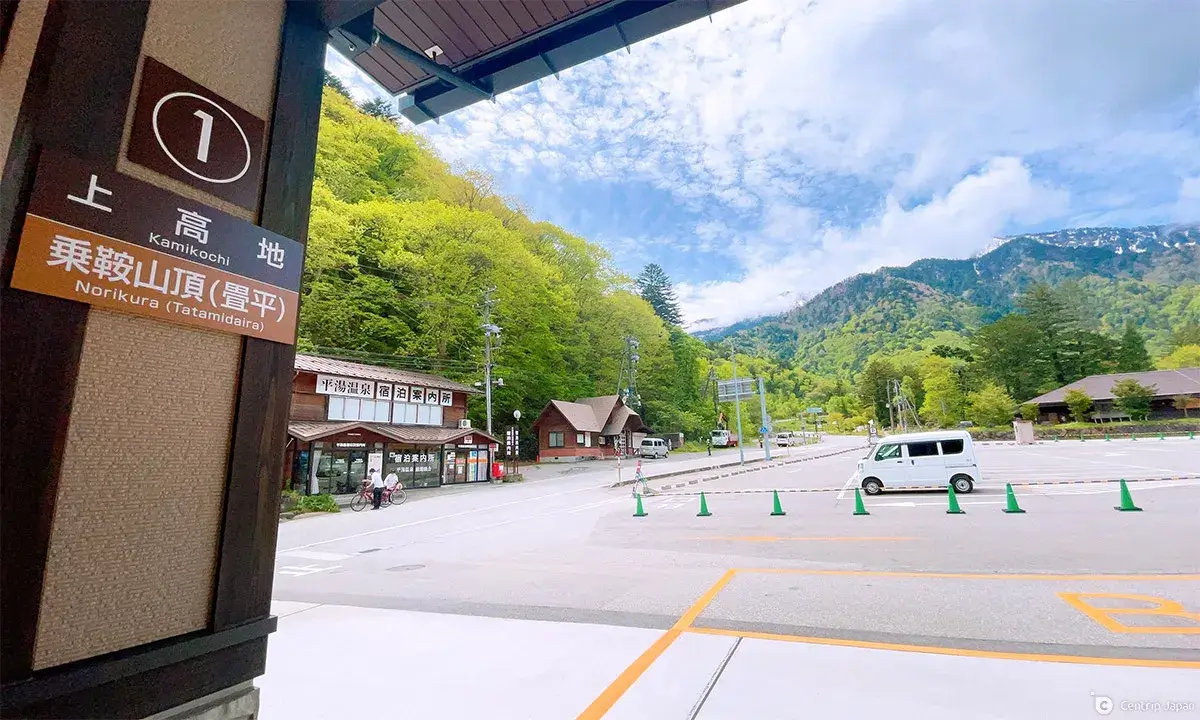 Change the bus at Hirayu bus terminal and head to Kamikochi
For an easy hike, there is also a 2km Hirayu Nature Trail with a giant thousand years old cypress tree and a 64 meters height of Hirayu Grand Waterfall.
About a 5-minute walk from the bus terminal, Hirayu-no-Mori (Tatoo friendly) and Hirayu-no-yu offer daily open-air hot springs for ¥600 and ¥300, respectively. Bring a towel with you, or you can pay extra for one.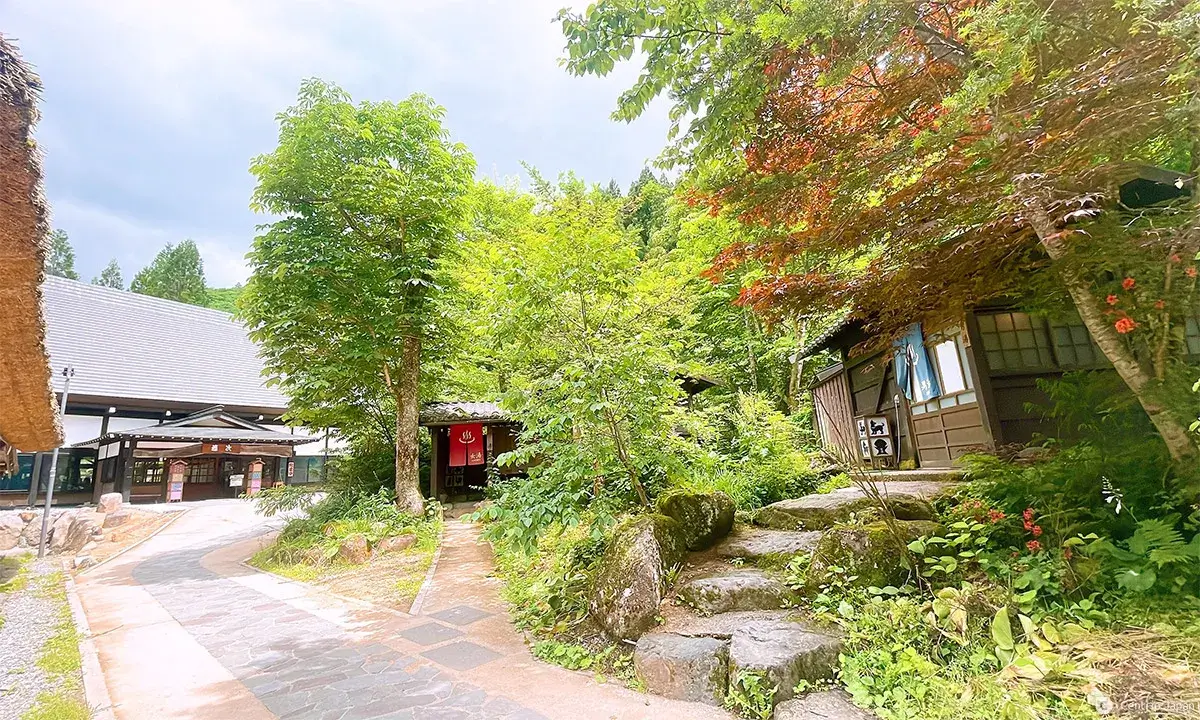 Hirayu no yu, an outdoor hot spring near Hirayu onsen bus terminal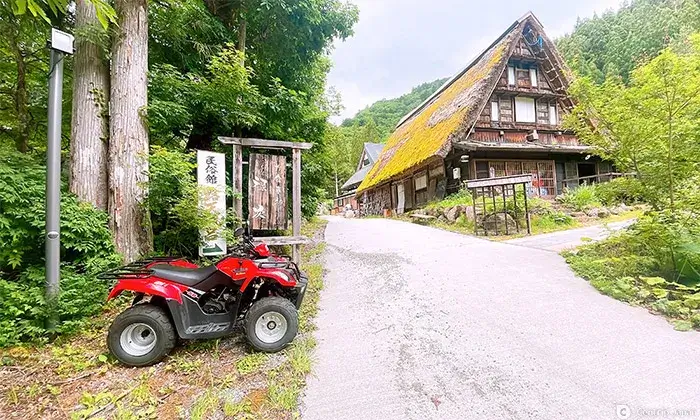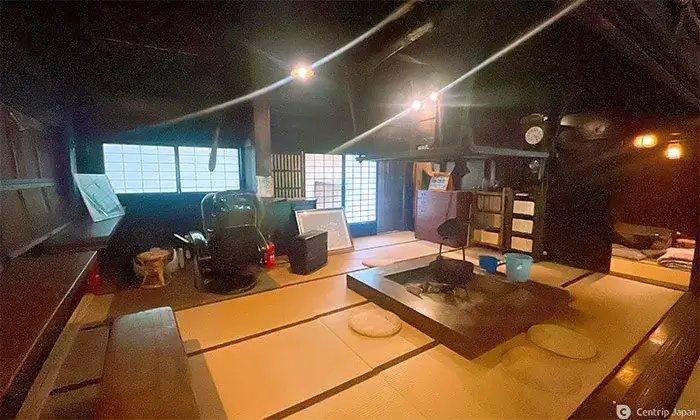 From April 2022, you can rent a buggy, e-bike, and mini electric car in the Hirayu Onsen area to help tourists get around.
A driver's license is required when renting a buggy and mini car(one person). It costs ¥1,500 per hour. Rental e-bikes are at the Hirayu Tourist information center. Cycling to Mt. Norikura skyline takes 8 hours for a round trip. The rental fee for an e-bike is ¥3,000 for 2 hours. If you like fall foliage and a sea of clouds, you can rent an e-bike and cycle in the Okuhida area while enjoying the beautiful scenery. For details, please refer to the below website: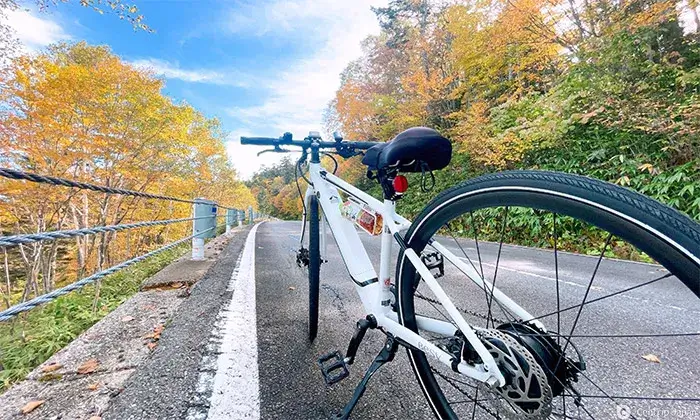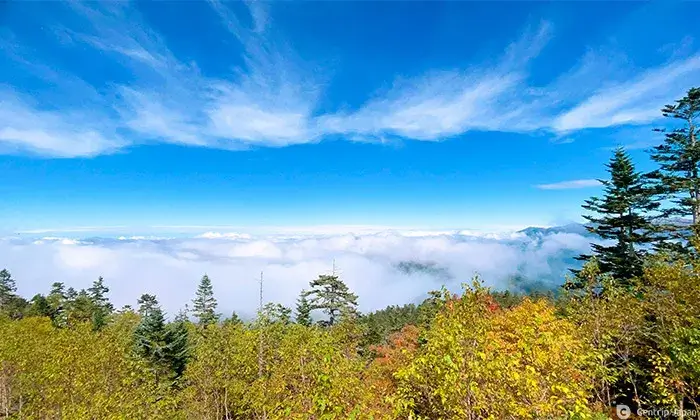 Tochio and Shinhirayu Onsen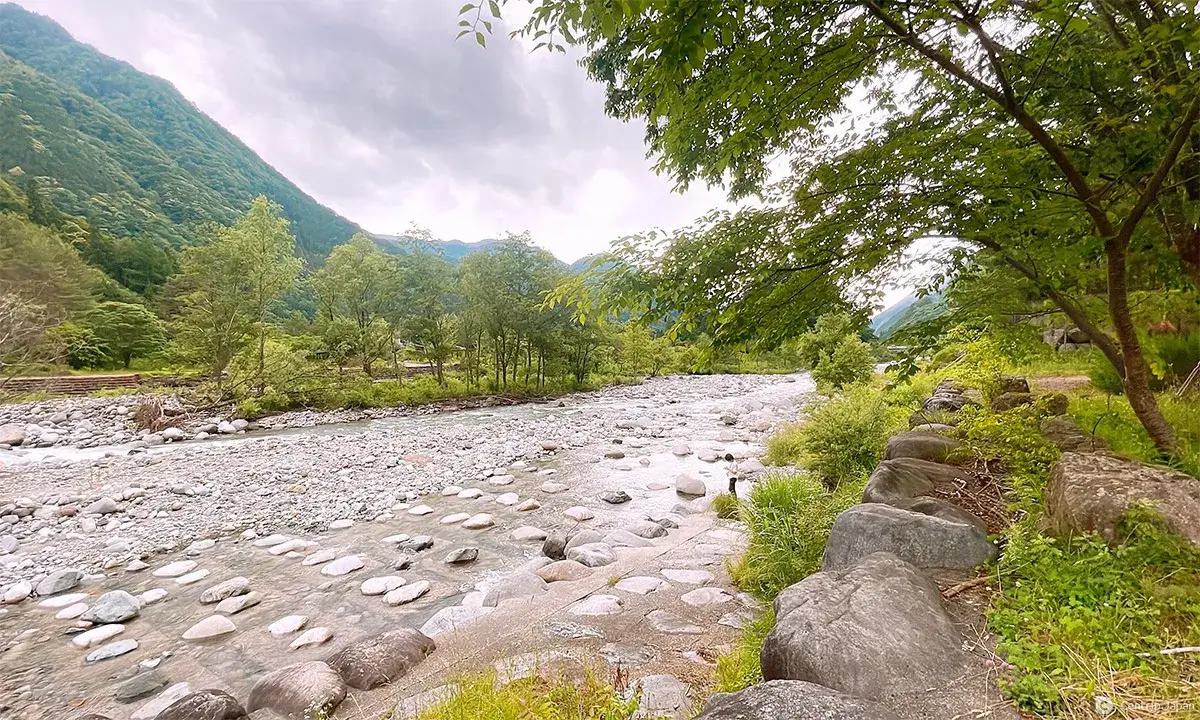 Tochio outdoor hot spring is along the river
About a 10-minute drive from Hirayu Onsen, there are two small onsen towns along the river, Shinhirayu Onsen and Tochio Onsen, with numerous ryokans (Japanese inns), restaurants, cafes, Taruma waterfall park, and an open-air day-trip onsen.
In winter, the waterfall freezes, and the frozen icy forest looks magical. You may find yourself inside a winter wonderland.
Mountains surround the outdoor day trip bathing facility in Tochio Onsen, with spacious views that are stunning in winter when blanketed by snow. The entrance fee is around ¥200 per person, put into a small donation box outside the bath.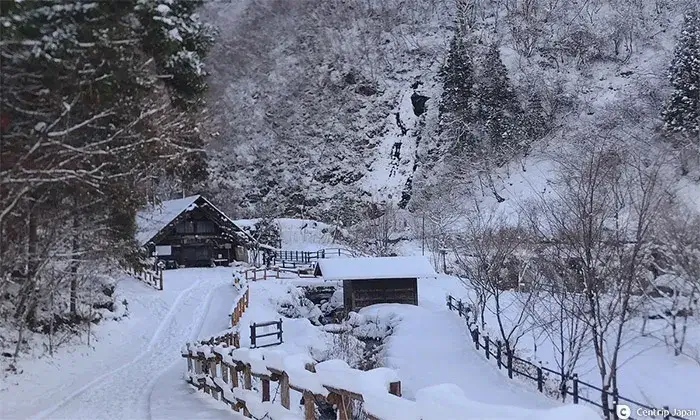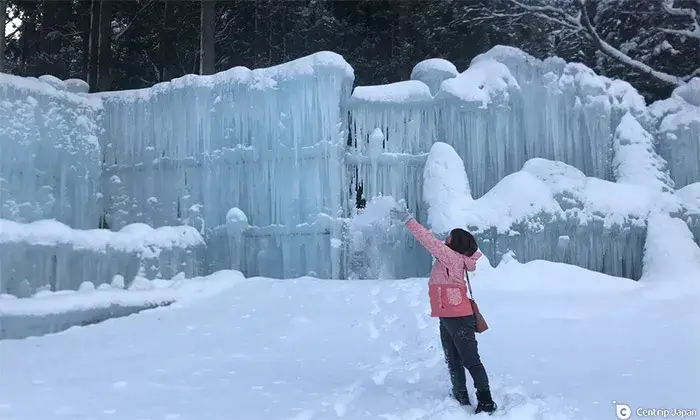 Fukuji Onsen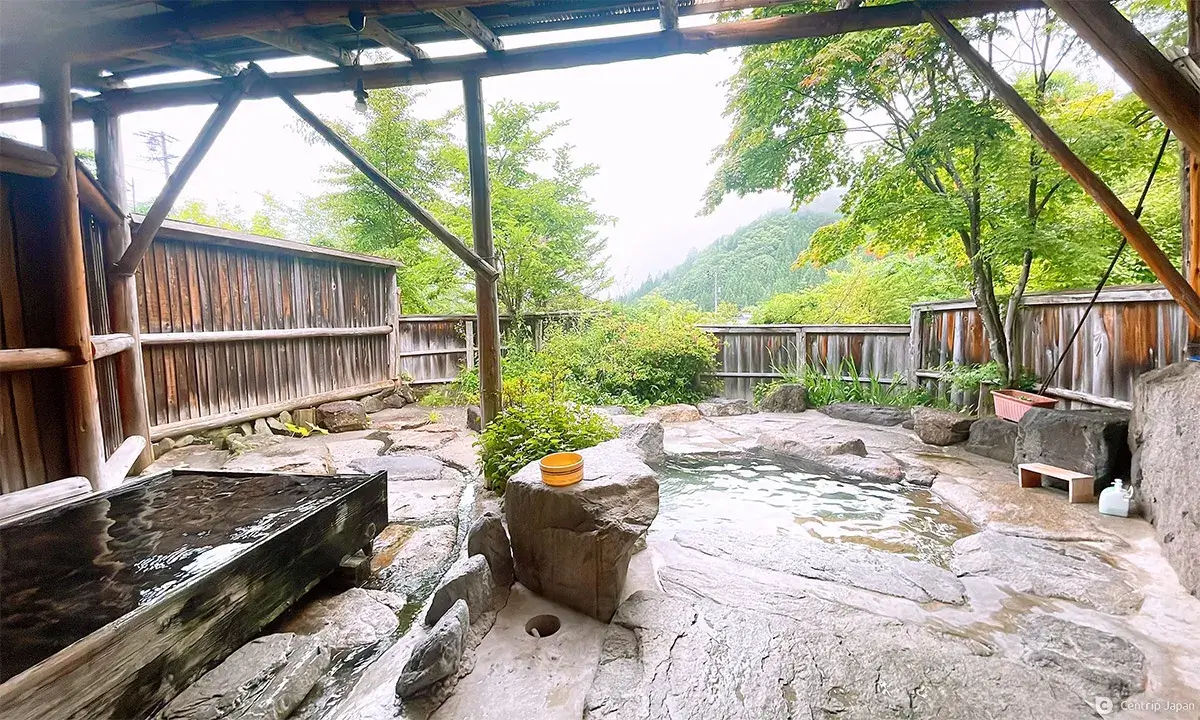 Private onsen in the ryokan
About a 5-minute drive from Shinhirayu and Tochio onsen, you arrive at Fukuji Onsen, beloved for its authentic and traditional Japanese accommodations. It is a tiny town with only thirteen ryokans and minshuku (family-run inns). Tourists usually stay overnight to enjoy the exquisite breakfast and dinner and experience famous Japanese hospitality. Private onsens are available and are great for families, couples, and small groups who want some privacy.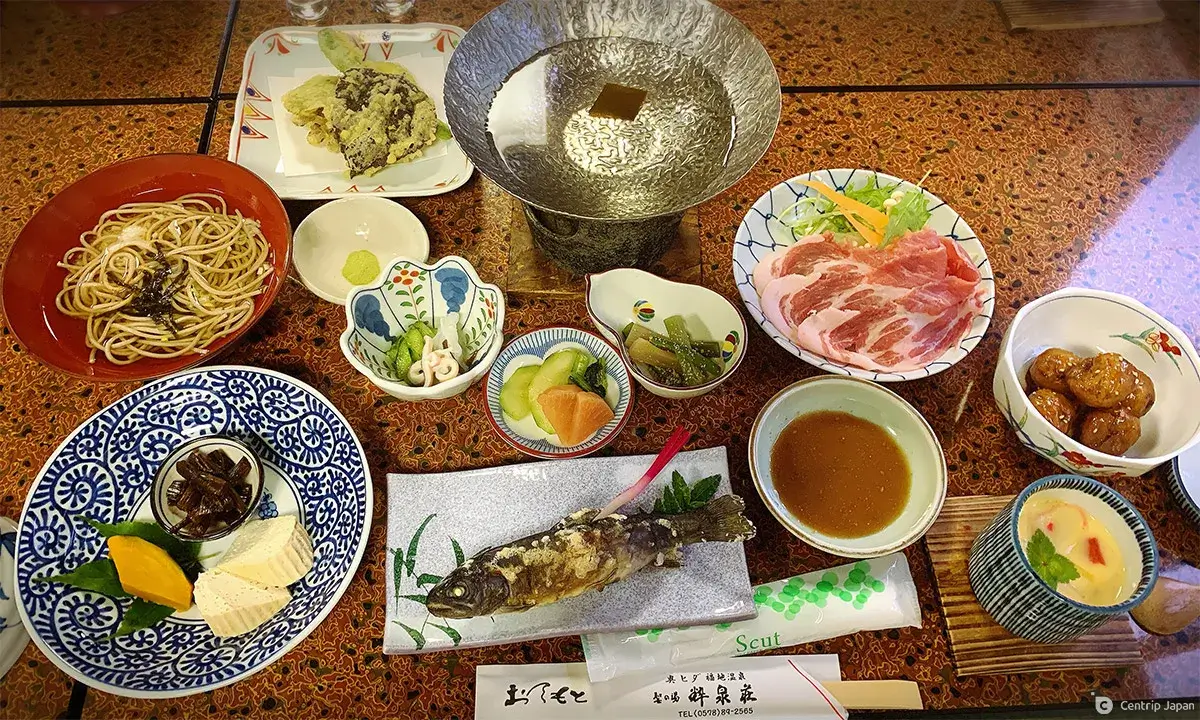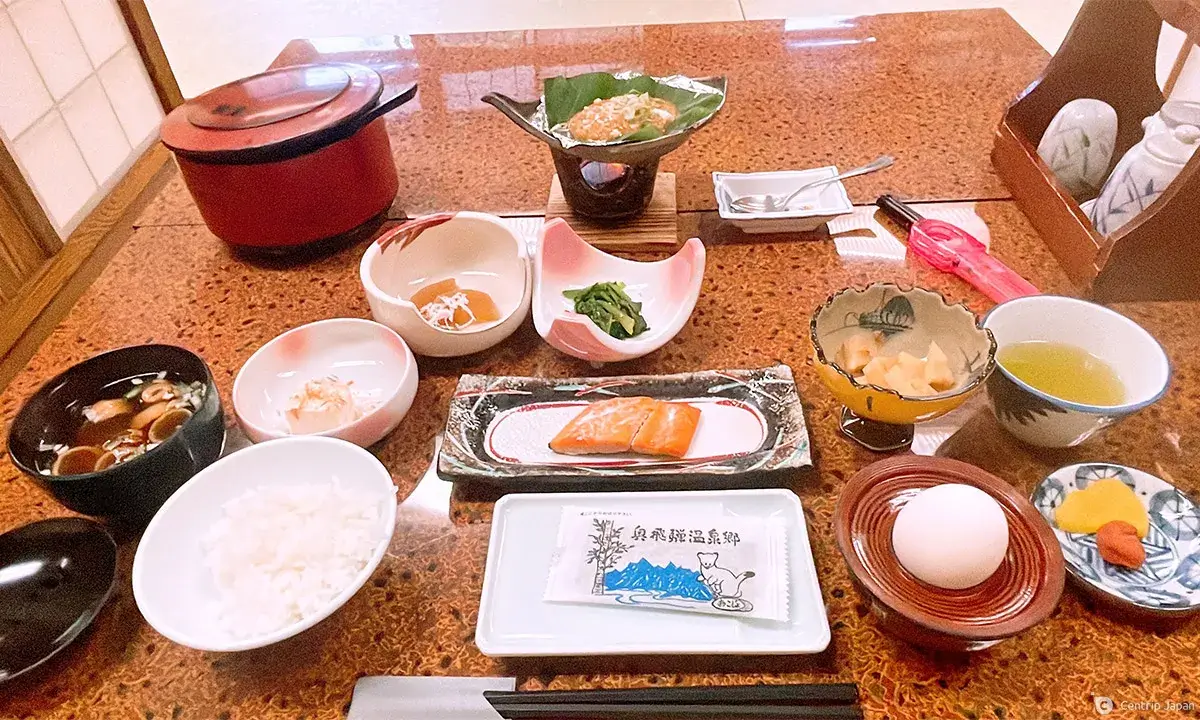 Would you like to hike 8km to admire the exceptional scenery of the Japanese Alps? Drop your bag before checking in at the ryokan and take a 4-and-a-half-hour hike up Mt. Fukuji. For more details regarding the hiking trail and morning market, please refer to our previous article: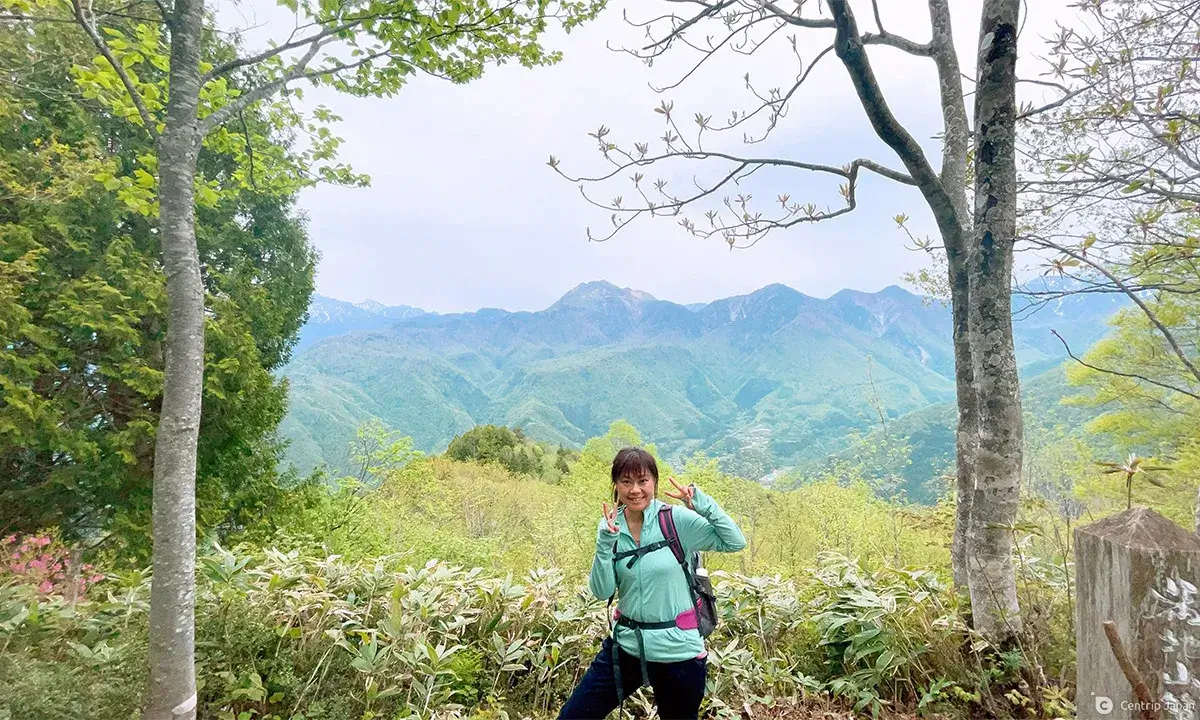 Beautiful Japan Alps scenery at Mt. Fukuji observation point
Isurugi no yu, a day trip bathing facility, opens from 12:00 p.m. to 4:00 p.m. for whom are not staying overnight in Fukuji onsen for relaxation. Beautiful trees surround the open-air hotspring.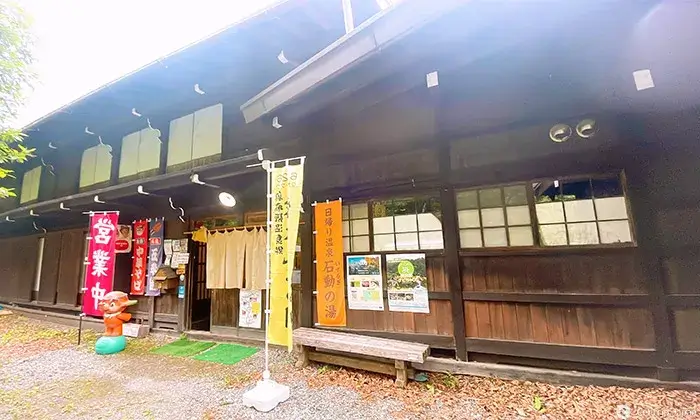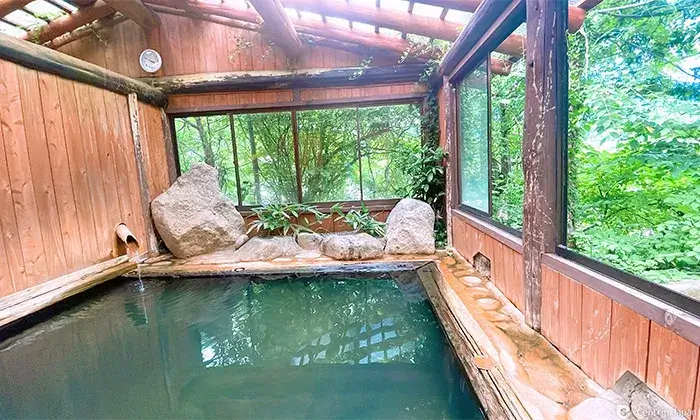 Shinhotaka Onsen
Shinhotakta Onsen in the Okuhida area is the furthest from Takayama and offers plenty of hiking and trekking trails from 2 to 8 km ranging from easy to medium level. Shinhotaka-no-yu is a mixed open-air onsen along the river nature that only opens from late June to October for guests to admire the fresh greenery and the autumn colors while soaking in the natural hot spring. Swimsuits are ok, and you need your own towel. The entrance fee is ¥300 per person.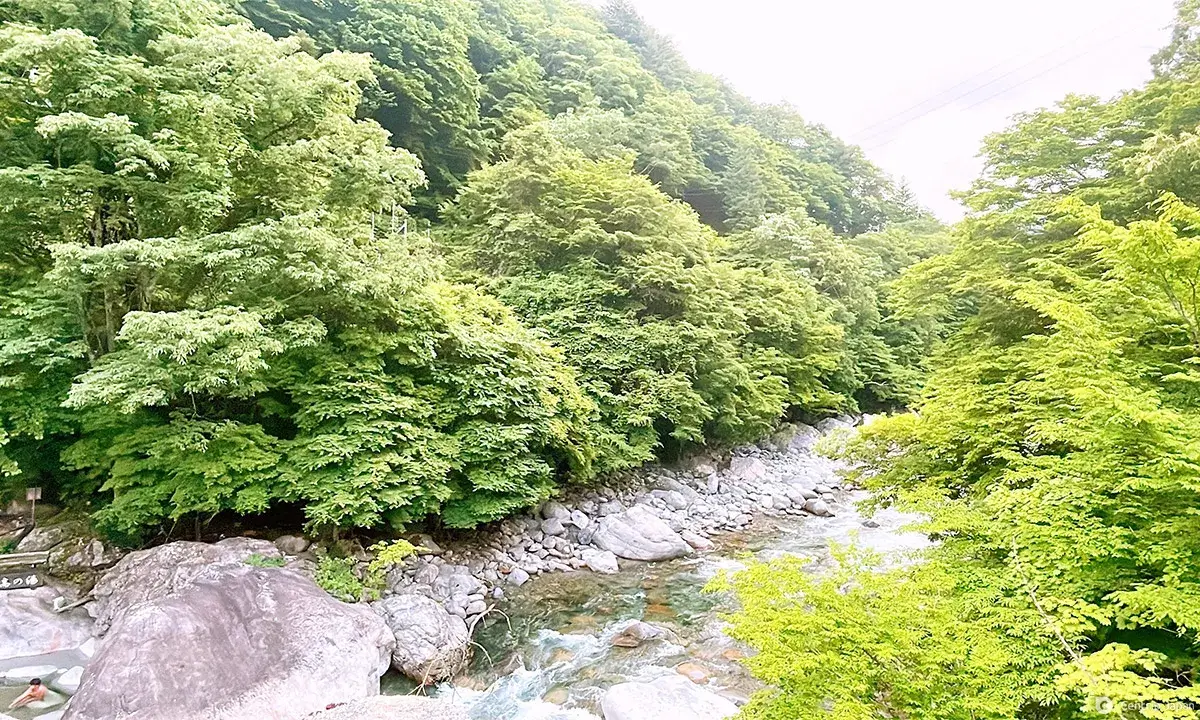 The open-air bath at Shinhotaka onsen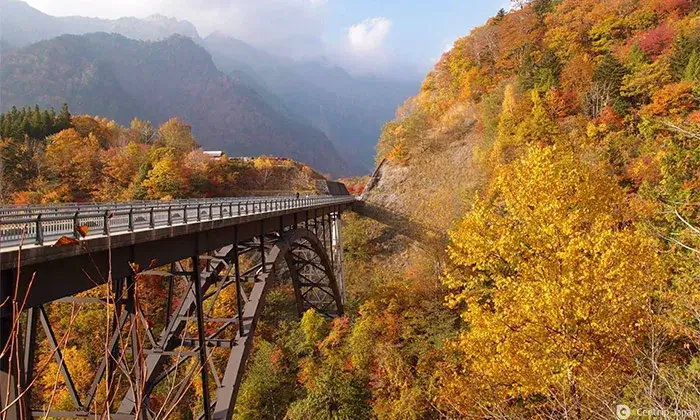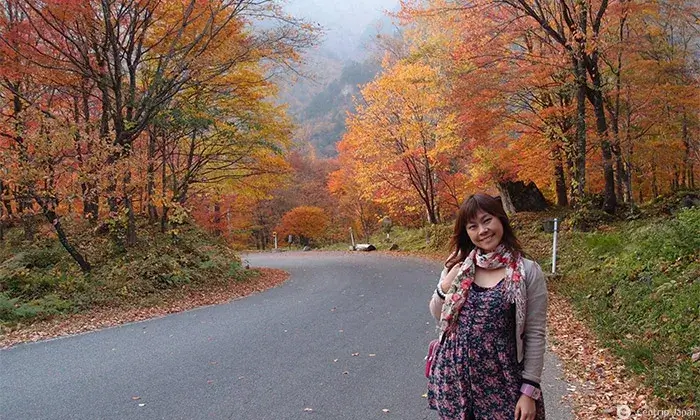 Once you arrive in the Shinhotaka Onsen area, you can smell the strong sulfur and may easily find the smoke coming from the onsen's source. The rich sources of hot springs provide different onsen water at each location, so it's good to visit and experience the various onsen.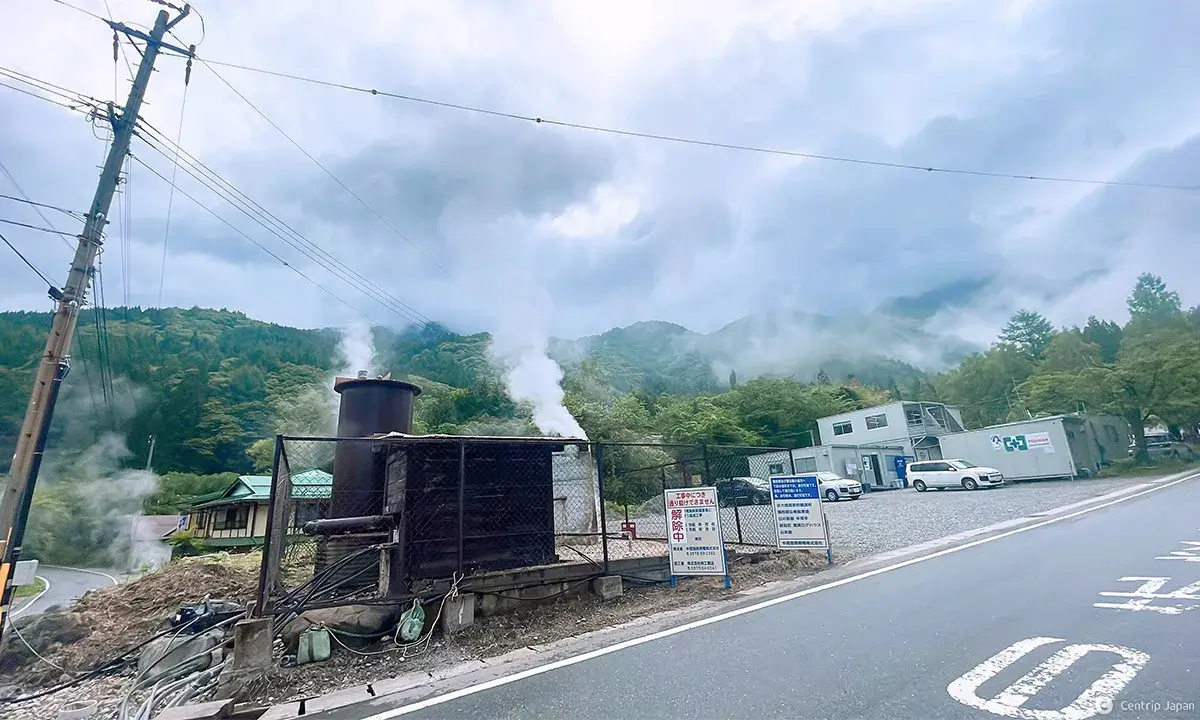 Smoke can be easily spotted
To enjoy the panoramic spectacular Japan alpine scenery, take the Shinhotaka Ropeway, only 2 km from Shinhotaka onsen. The first cable car and the gondola only take 11 mins to reach the observation deck(Elev. 2,156m). From July 2020, they installed anti-fog windows and improved ventilation in the gondola. The observation deck will dazzle you with panoramic views of the snow-capped Japanese Alps received two stars in Michelin Green Guide Japan. The round-trip ropeway fee for adults and children is ¥3,000 and ¥1,500.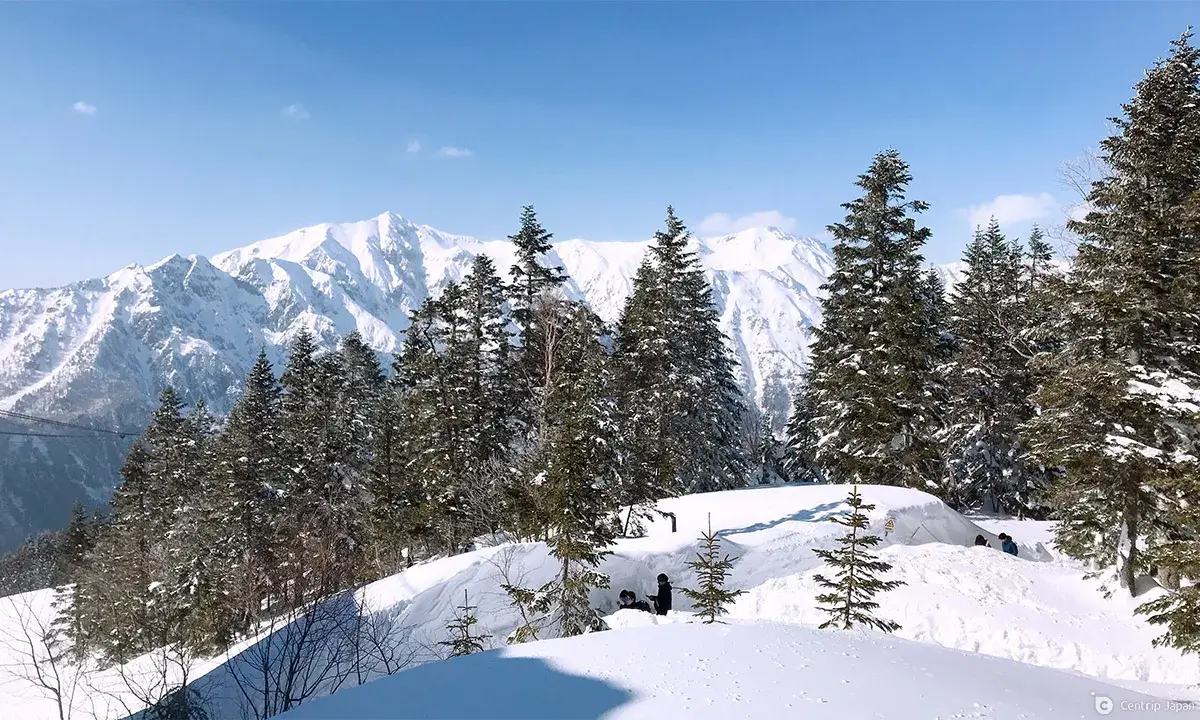 Excellent snow mountain views from the observation point of Shinhotaka ropeway
How to get to the Okuhida Onsen area?
You can take the JR train or the bus to reach Takayama from Nagoya. It takes 2 hours 10 mins by the JR Wide View Hida train or 2 hours 30 mins by the bus. The one-way train costs ¥5,610 whereas the one-way bus fee is relatively cheaper at ¥3,100. When you arrive in Takayama, take the Shinhotaka-line to Hirayu onsen by bus for ¥1,600 for 1 hour.
It is also possible to reach Hirayu onsen in the Okuhida area by car from Nagoya in 3 hours. It snows in the Okuhida area in winter, the roads are slippery so take care. Change to snow tires before heading to the Okuhida area if you plan to travel to the Okuhida area in winter. Buses run in the Okuhida area, so please check the bus schedule on the Nohi Bus website or check with the staff at your hotel.
Wrap-up
If you are looking for a relaxing trip in nature, the Okuhida onsen area is a perfect place to visit every season. The natural outdoor onsen, gorgeous scenery of the Japanese Alps, and authentic Japanese inn experience are worth the trip. Renting a buggy or e-bike is the newest way to admire the views at ease too. It is time to plan your next journey to explore Okuhida onsen area.
Click here to get the latest information on Central Japan.Centrip Japan - Nagoya and Chubu Information