| Centrip Editorial Board
All About Nagoya: Centrip Japan's Complete Guide to Nagoya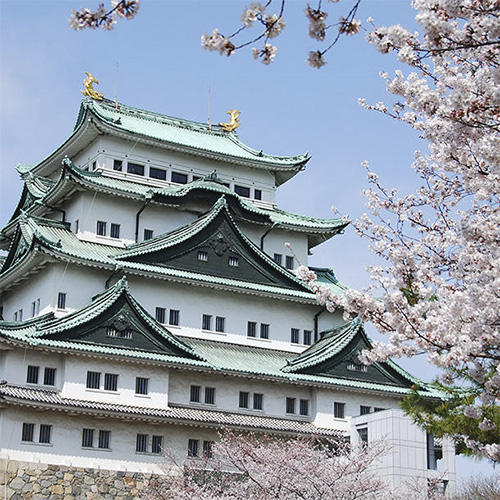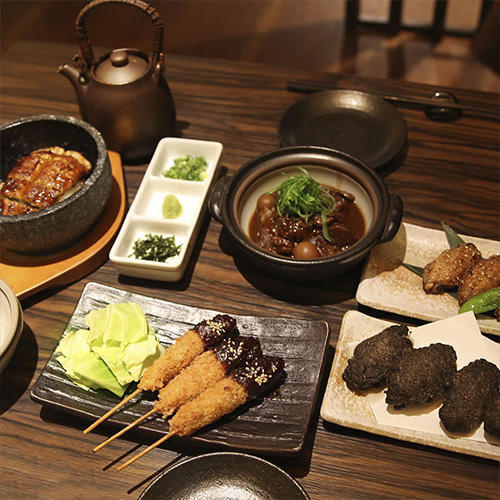 Located in the heart of Japan, Nagoya is one of the three largest Japanese cities. Nagoya has a unique culture. Even Japanese people see Nagoya culture as quite peculiar. If you visit Nagoya, you will gain a deep understanding of Japanese culture.
Nagoya's Uniqueness
Historic Nagoya—From Myth to the Warring States Period, Warriors, and Ninjas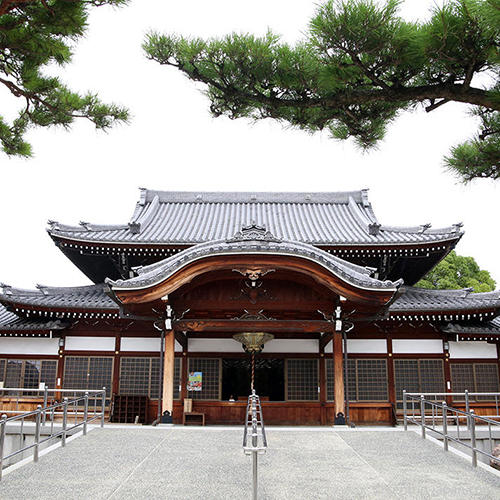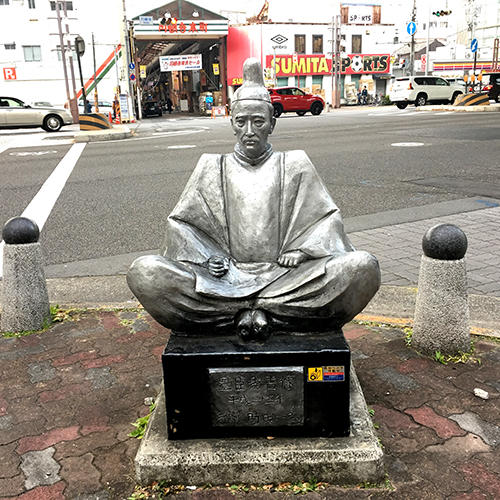 Located in the center of Japan, Nagoya has been used as a filming location for many TV shows and movies based on Japanese history. Famous warlords such as Oda Nobunaga, Toyotomi Hideyoshi, and Tokugawa Ieyasu in the Warring States Period, were all connected to Nagoya. The history left behind from centuries before can still be seen in the temples, shrines, castles, and towns near Nagoya.
Industrial Nagoya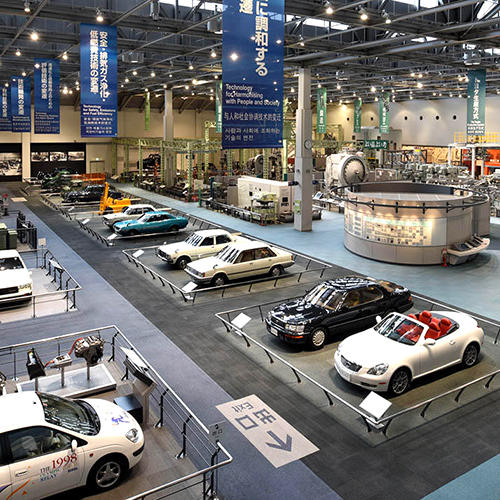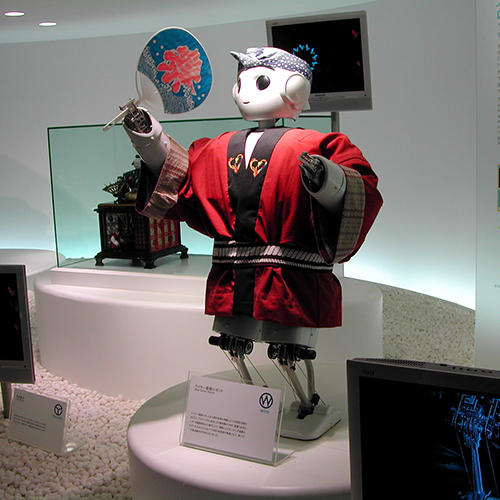 The industrial sector is strongly represented in the Nagoya area including Toyota, aviation, transportation equipment, industrial machinery, robots, and fine ceramics. Aichi Prefecture, where Nagoya is located, has been number one in Japan for values of manufactured shipments every year since 1977 (as of 2018). Nagoya is often called "the factory of Japan". Most industries in Nagoya have a long history of automaton and ceramics predating the modern era.
Rich Colors & Flavors—The Oddball of Japanese Cuisine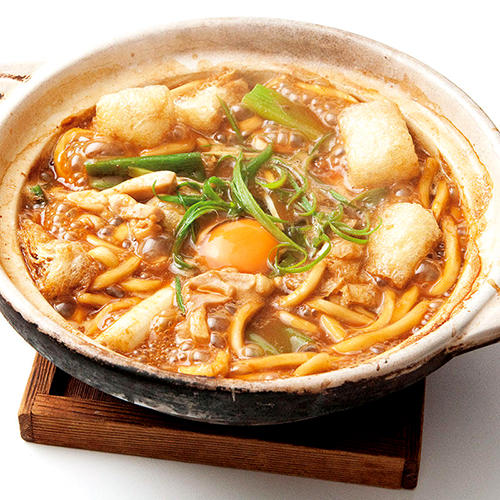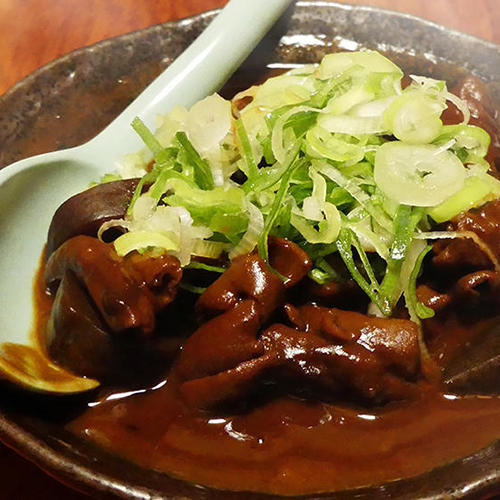 Japanese cuisine is usually considered healthy and to have delicate flavors—not the case in Nagoya—with its long history of fermentation including miso, soy sauce, and vinegar, all made of fermented soybeans. Well-fermented soybeans have a rich color and flavor, making Nagoya cuisine unique—it's a feast for the senses.
The Heart of Japan—Connecting Tokyo, Osaka, and Hida-Takayama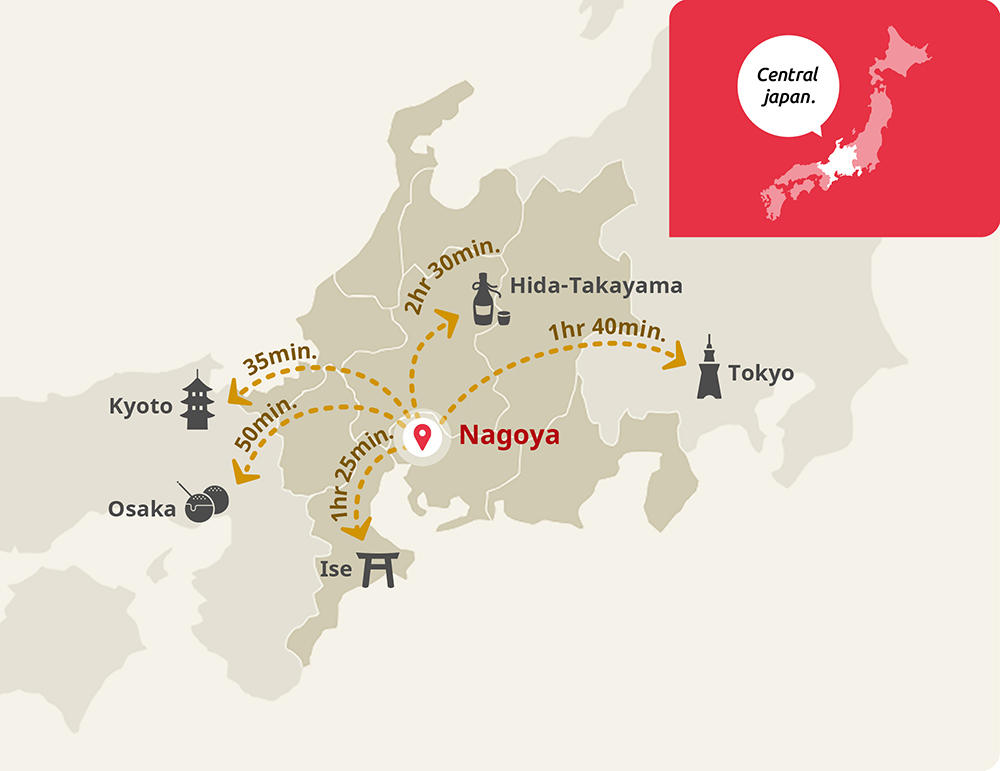 Since Nagoya is located in the Central Japan, it's a quick trip to Tokyo, Osaka, Hida-Takayama or Ise. If you begin your trip in Nagoya, you can easily visit many famous places in Japan. While Nagoya may not be as well-known as Tokyo or Kyoto as a travel destination, it has a rich history and a lot of character. Nagoya abounds with history, unique culture and fantastic local food!
Nagoya Travel Tips
Climate
Nagoya is infamous for its hot and humid summers. The temperature can hit 40°C (104°F) with oppressive humidity so you need to be careful when sightseeing in Nagoya during in summer. Spring and autumn are quite comfortable. Winter is can be cold, with occasional snow, so bring a coat. Heavy rain, due to typhoons, can occur from late summer through early fall.
About Wi-Fi
You can access NAGOYA Free Wi-Fi throughout large portions of the city. You can use it 24 hours a day, but you need to reauthorize every 30 minutes. It's not available everywhere though, so if you want to have uninterrupted access, renting a Wi-Fi router at the airport or buying a prepaid SIM card is recommended.