| Centrip Editorial Board
Omihachiman: Nagoya Day-trip Sightseeing Series 1
Have you heard of Omihachiman?
Omihachiman developed as a commercial city in the modern era by the famous Merchants of Omi. Strategically situated on the shore of Lake Biwa, Japan's largest lake, the city is host to a beautiful historical townscape, used in the filming of historical dramas, and the birthplace of Japan's oldest beef brand, Omigyu (Omi Beef). Come and immerse yourself in the city's history, have a taste of wagyu (Japanese beef) and wagashi (Japanese sweets), along with sake, while taking photographs of the exquisite scenery. Here you will find all of the allure of Japan condensed into a one-of-a-kind experience. Be sure to add Omihachiman to your list of must-see spots on your next trip to Japan.
How do I go to Omihachiman from Nagoya?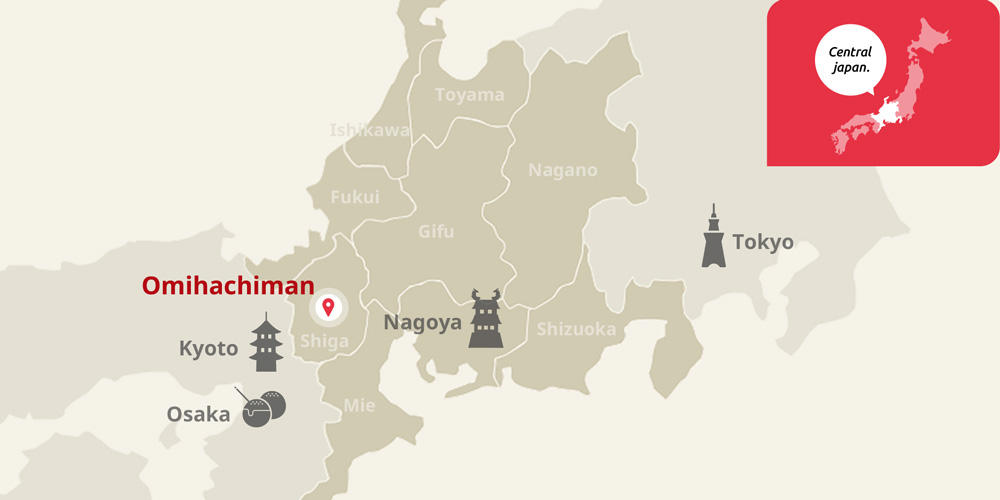 Located between Osaka and Nagoya, Omihachiman is easily reached within a day. From Nagoya station, take the JR Tokaido Main Line to Maibara station, then change to the JR Lake Biwa line and ride for about 20mins until you arrive at Omihachiman station. Altogether it should take about 1 hour and 40 minutes, and cost ¥1,980. If you want to use the Shinkansen (bullet train) it will shorten your travel to about 1 hour for an extra cost of ¥1,760.
What sightseeing does Omihachiman have on offer?
1. The Hachimanyama Ropeway (八幡山ロープウェイ)
Start your sightseeing tour on the Hachimanyama Ropeway. The ropeway is located about 3km from Omihachiman station, on the path to Himure-Hachiman-gu. If you want to avoid the 30min walk, we recommend taking a bus or taxi. From Omihachiman station go out the north exit, head to pick-up zone No. 6, and take the bus heading for Choumeiji.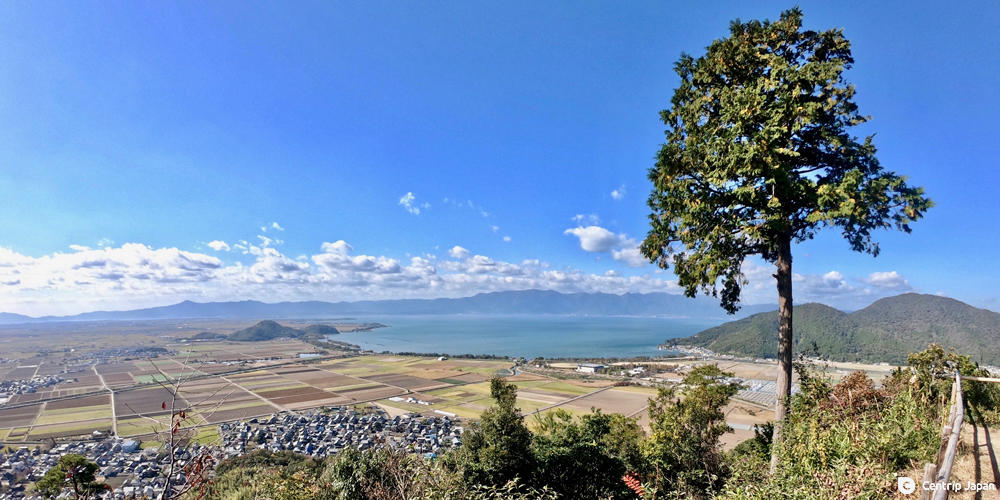 The ropeway will take you to the mountain peak in about 4mins and costs about ¥890. While not very high, a beautiful vista of Lake Biwa, framed by the Japanese countryside awaits you at Hachimanyama's summit
2. Murakumogosho Zuiryu-ji (村雲御所瑞龍寺)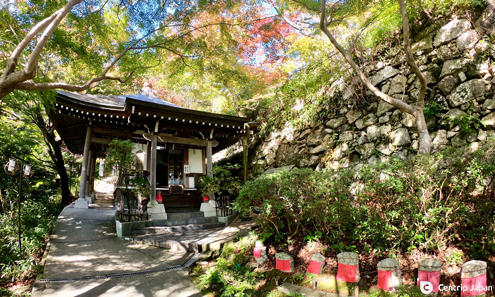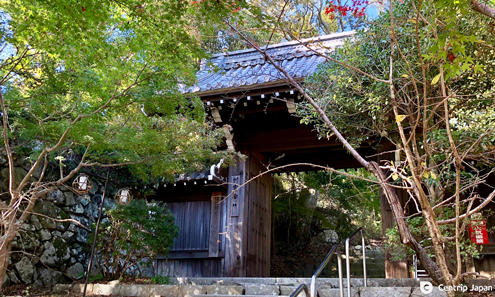 When you disembark at the summit of Hachimanyama, you'll be on the path to Zuiryu-ji temple. Located on the former site of Hachimanjo Castle, Zuiryu-ji was built for the nephew of Toyotomi Hideyoshi, Toyotomi Hidetsugu, who was forced to commit hara-kiri (ritual suicide) on the orders of his uncle. Please take a moment to learn the history and pay your respects when visiting the temple. A tour of the temple grounds takes from 30 minutes to an hour, with the ropeway running every 15 minutes.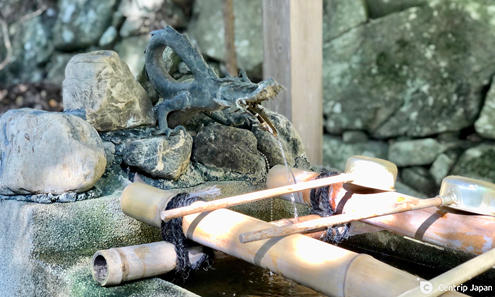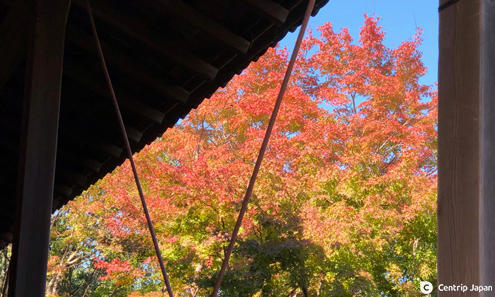 Zuiryu-ji Temple is also famous for its autumn leaves. From the middle of November to the beginning of December, night light-ups are held to enhance the beauty of the evening leaves.
3. Himure-Hagchiman-gu (日牟禮八幡宮)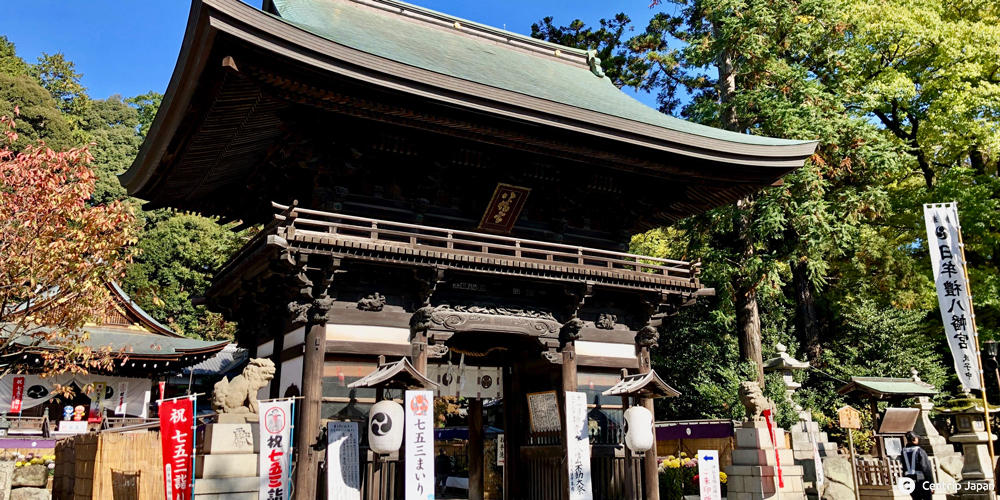 After getting off the ropeway at Hachimanyama, exit Sanroku station and you'll see the gate of Himure-Hachiman-gu.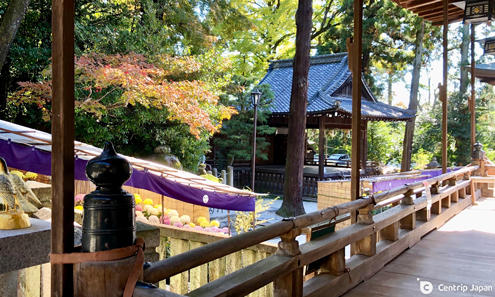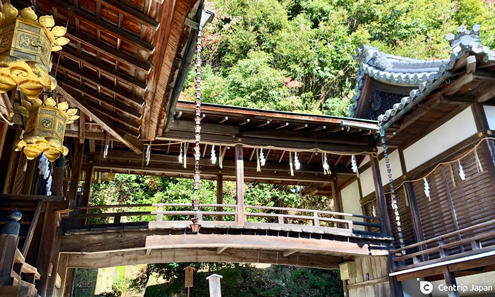 Himure-Hachiman-gu Shrine is one of the 44,000 Hachiman-gu shrines in Japan. Himure-Hachiman-gu was originally dedicated to the god of fortune in war, but only truly flourished through its patronage by merchants in the Omi area.
4. Himure-Chaya (日牟禮茶屋)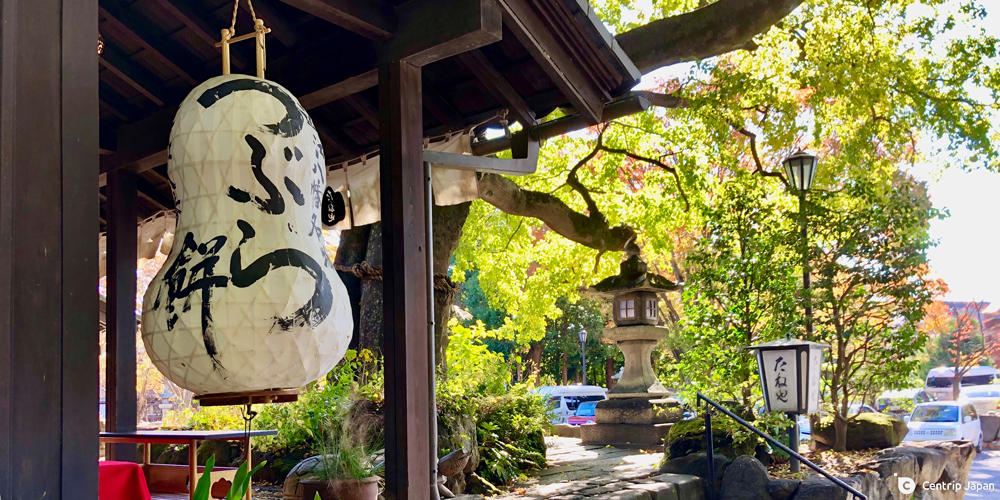 This famous traditional Japanese confectionery shop is run by the Taneya Group.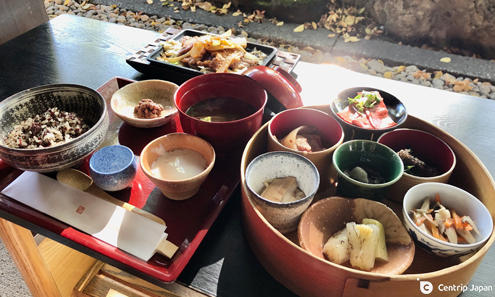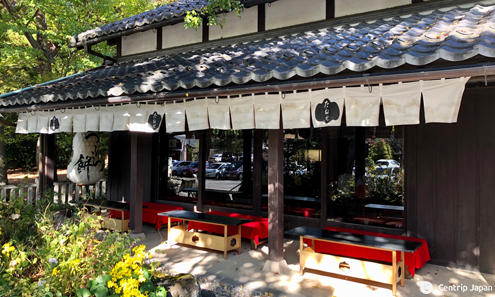 After treating yourself to a meal of exceptional Japanese food, savor the bitterness of Japanese tea, juxtaposed by the sweetness of Japanese confections. Have a seat on the terrace and take in the views of Hachiman-gu while enjoying your meal. An amazing array of sophisticated flavors are held in each small bowl. Prices range from ¥1650 to ¥5500, depending on your appetite, with four different sets for you to sample.
5. Omihachiman's Historic Townscape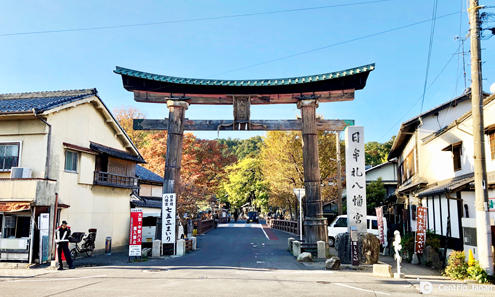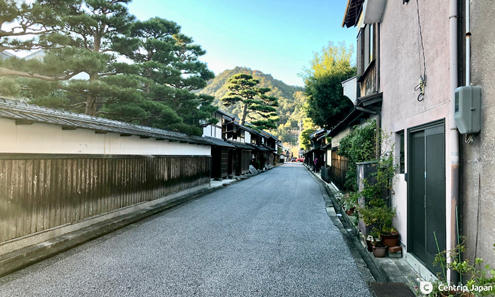 Upon exiting the path to Himure-Hachiman-gu, the historic townscape opens before you. The townscape consists of large merchant houses built by the Omi merchants and remains well preserved to this day. You can enter some of the houses, such as the former Kyunishikawa house. The wealthy merchant homes are a prime example of the zenith of Edo-era architectural techniques. Immerse yourself in the feeling of a wealthy Edo-era merchant as you walk through the streets of the town.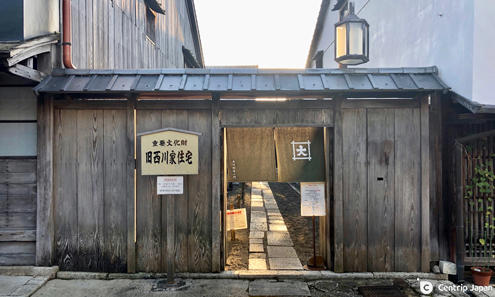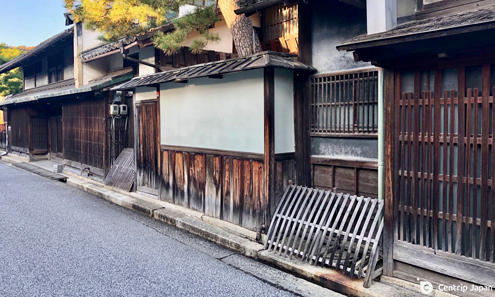 6. Hachimanbori Meguri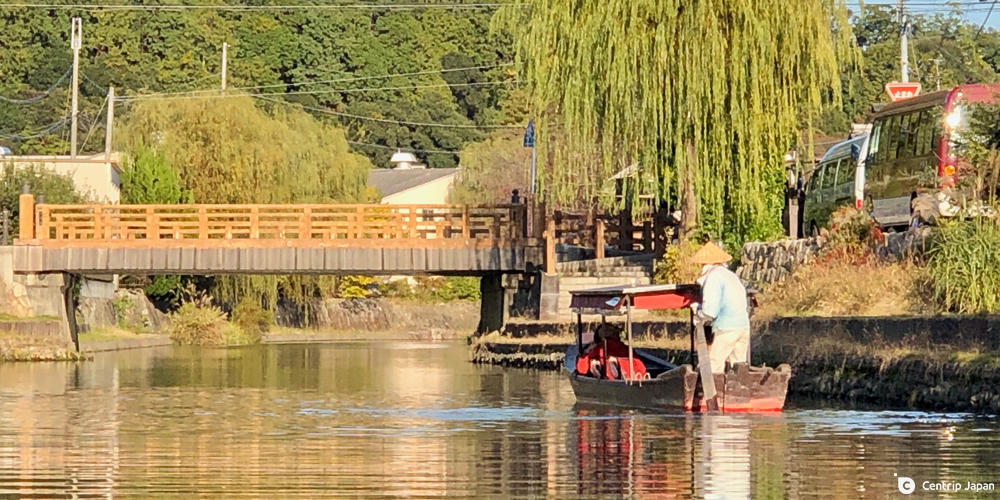 Originally built to defend Hachiman Castle, by using the waters of Lake Biwa, the canals of Hachimanbori were later used for travel and trade between Lake Biwa and the surrounding area. They also served as a strong source of economic power for the Omi merchants working to amass their fortunes.
Today they function as a draw for tourists, and along the Hachimanbori, several companies operate boat tours. Prices differ depending on the course, but average around ¥1,000 per person, and take about 30 to 40 minutes to complete. Tours depart regularly between 9 am & 5 pm, and reservations, while recommended, are not required.
7. Hakuunkan(白雲観)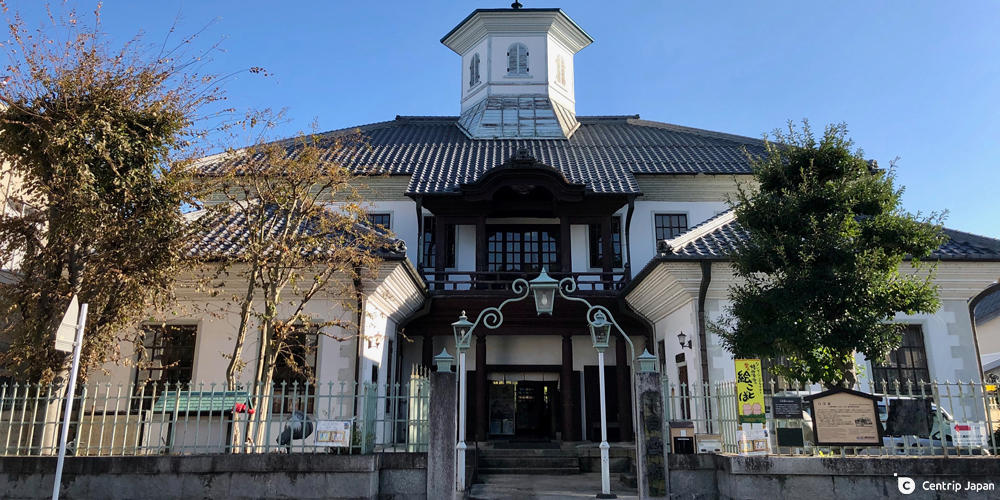 As you exit the path to Himure-Hachiman-gu, you will come upon Hakuunkan. Constructed in 1877 as a school, Hakuunkan is now used as a tourist information center. The building is a prime example of the merging of Japan and Western architectural styles and is an impressive point-of-interest.
8. La Collina Omihachiman (ラ・コリーナ近江八幡)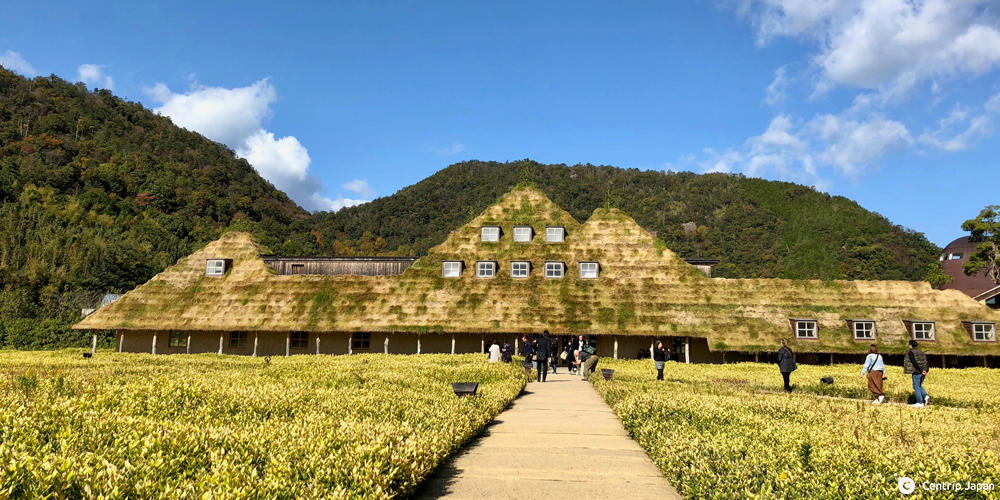 A 15min-walk from Himure-Hachiman-gu lies La Collina (about 1km). La Collina was chosen as the most popular spot in Shiga for three consecutive years. Similar to Himure-chaya, La Collina produces and grades traditional Japanese confectioneries from Omihachiman.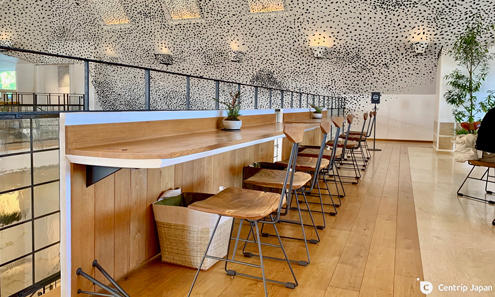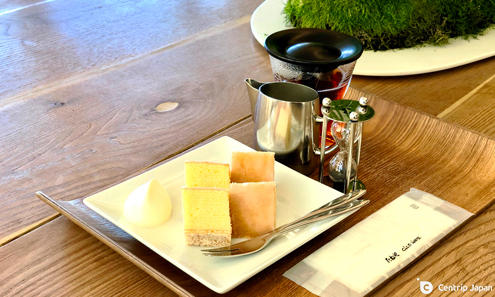 Japanese as well as Western confectioneries, like the German Baum Kuchen, are prepared in La Collina, and the food & beverage spaces are separated into Japanese, Western areas. But don't stay stuck in your chair! Grab a snack then enjoy a walk through the facility. La Collina is a fascinating fairy-tale-like building and can serve as a backdrop for your most imaginative Instagram photos.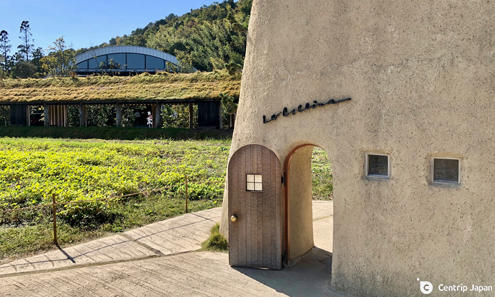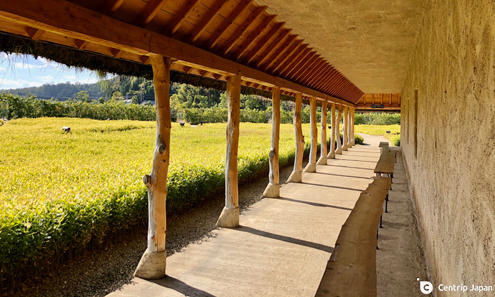 9. Chalet Mizugahama (シャーレ水ヶ浜)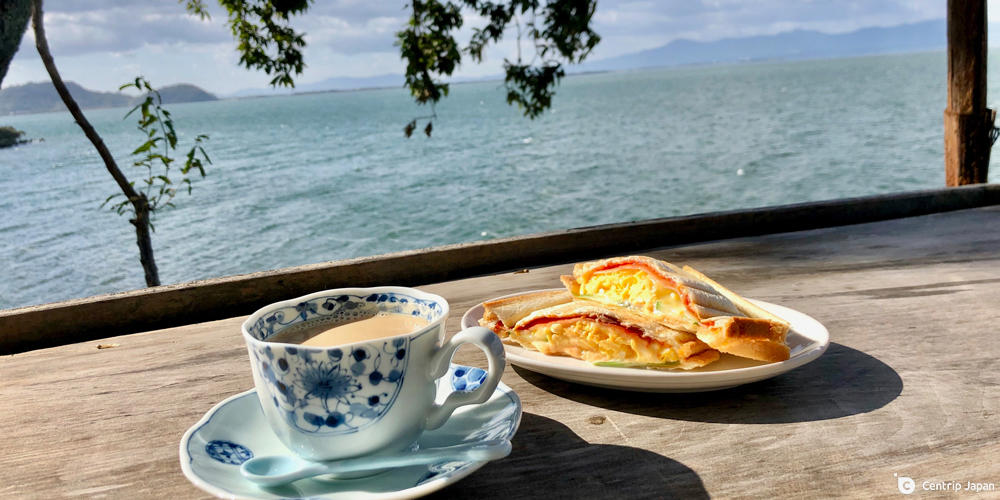 Lake Biwa is Japan's largest lake, but it is a difficult 5-6 km walk away from Himure-Hachimangu. Take a load off your feet and jump on the bus, or hitch a ride in a taxi. Once you set your eyes upon the amazing panorama, as seen from Chalet Mizugahama, you'll be glad you did.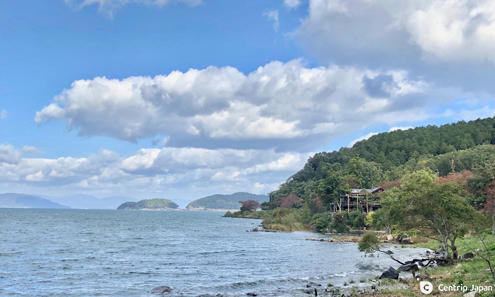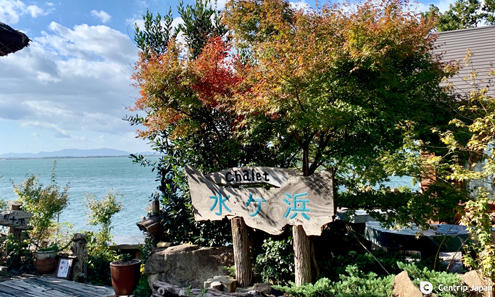 If it's not too cold, sit on the terrace, enjoy a drink or two, and let the serene beauty of Lake Biwa transport you to another world.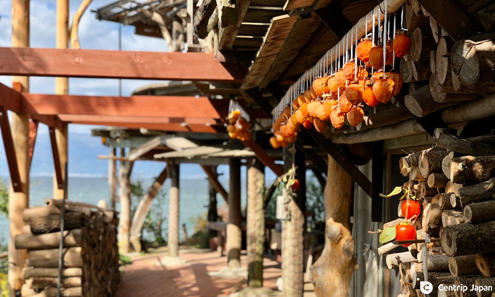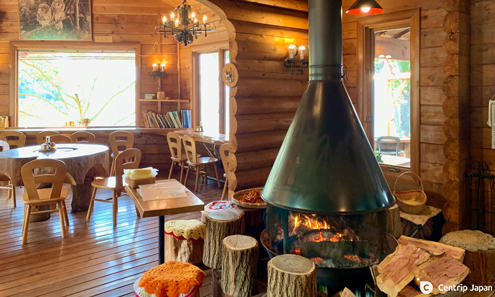 10. Omigyu (Omi Beef)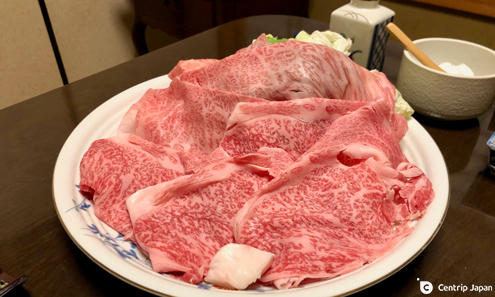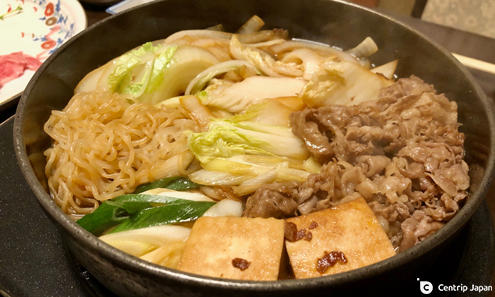 Your last stop in Omihachiman should include the mouth-wateringly delicious Omigyu! Omigyu's texture is soft and smooth and can be enjoyed in many different styles: sukiyaki, shabu-shabu, steak, and yakiniku. Each style offers a different experience of Omigyu to tantalize your tastebuds. Omihachiman has many restaurants serving Omigyu, so don't rush, take your time and pick the right one for you. Prices of Omigyu dishes vary greatly, from ¥1,000 to ¥10,000 depending on the restaurant. As most restaurants close early, don't forget to check the opening hours in advance.
Wrap-up
If you are looking for a small town filled to the brim with Japanese-character and charm, Omihachiman is the perfect day trip waiting for you to discover.
*The information presented in this article is based on the information available at the time it was written. Please contact any facilities listed on this site directly for up-to-date information.