| Centrip Editorial Board
Biwako: Three Areas in Easy Reach of Nagoya!
Lake Biwa is Japan's largest lake! Did you know most of the highlights of the Lake Biwa area are more easily accessed from Chubu? Most tourists head there from Kansai but they are easy to reach and make for the perfect day trip from Nagoya!
Lake Biwa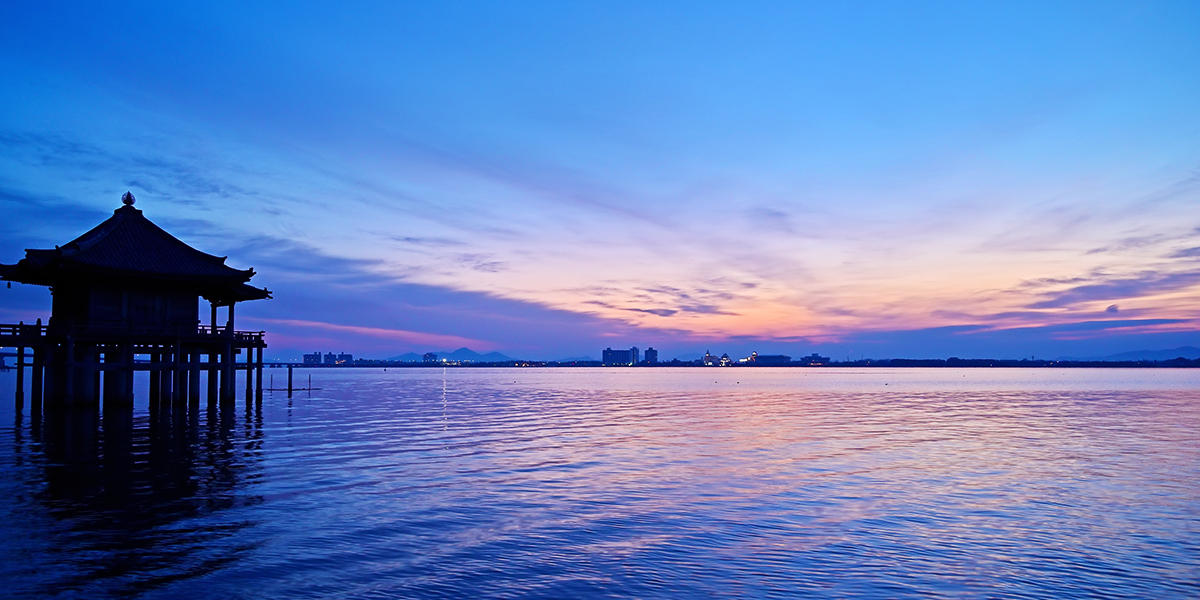 Lake Biwa is synonymous with Japan in the same way as Mt. Fuji. It is the most famous lake in Japan, and the top lake in Shiga Prefecture. The most famous tourist spot on the shores of the lake is Ishiyama Temple, made famous in the painting "Autumn Moon at Ishiyama Temple" as part of the "Eight Views of Omi" series of Ukiyo-e paintings. Other famous scenic spots such as "Moonlight at Hikone Castle", the "Mists of Hiei Woods", and the "Spring Colors of Hachiman" have been categorized as the "Eight Views of Lake Biwa".
Lake Biwa is near the large cities of Kyoto, Nara, Osaka, and Nagoya. It supplies water for over 14 million people in the Kinki region and for this reason, is known as the "Lake of Life". The lake is surrounded by beautiful scenery, with an abundance of products, has fostered a culture of spiritualism, and contributed to the Japanese cultural scriptures of Man'yōshū and The Tale of Genji.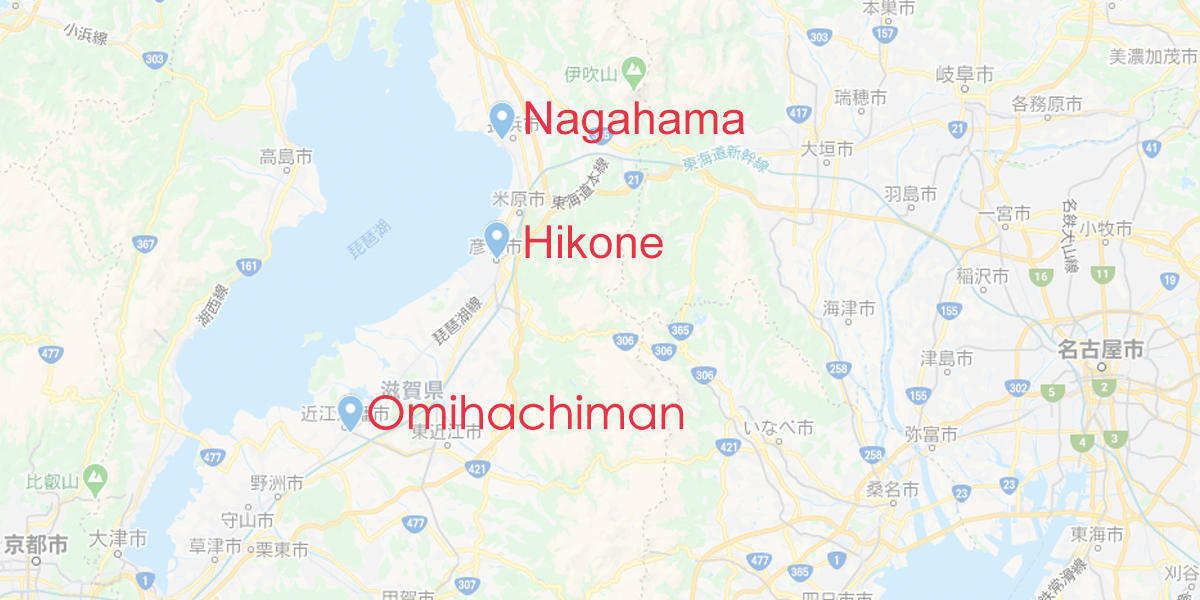 Where should I go from Nagoya? Centrip recommends Hikone, Nagahama, and Omihachiman. All are located on the east side of Lake Biwa, each with its own characteristics, perfect for a day trip.
Hikone
Transportation
From Nagoya Station, take the Tokaido/Sanyo Shinkansen to Maibara Station. Then transfer to the JR Biwako Line and ride for 45 minutes until you reach Hikone Station. The fare is ¥3,280. If you take the Tokaido Main Line to Maibara Station, the fare is only ¥1,520, but it takes 1 hour and 30 minutes.
By car, it takes about an hour to drive.
Tourism Information
Hikone Castle: Japan's Five Great National Treasure Castles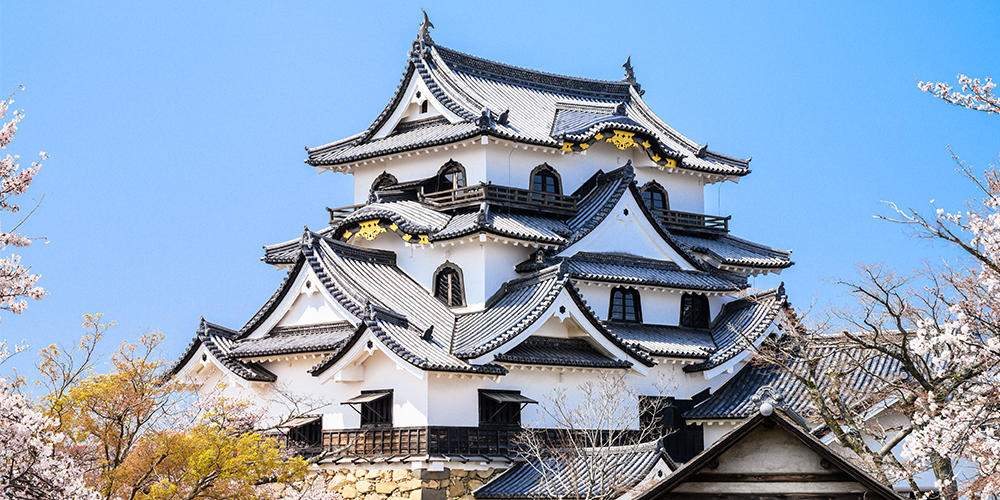 Hikone Castle, located in Hikone City, Shiga Prefecture, has a history of more than 400 years and is listed alongside Himeji Castle, Matsumoto Castle, Inuyama Castle, and Matsue Castle, as one of Japan's Five Great National Treasure Castles. Hikone Castle is also where "Samurai no Ichibu" and "Ooku" were filmed.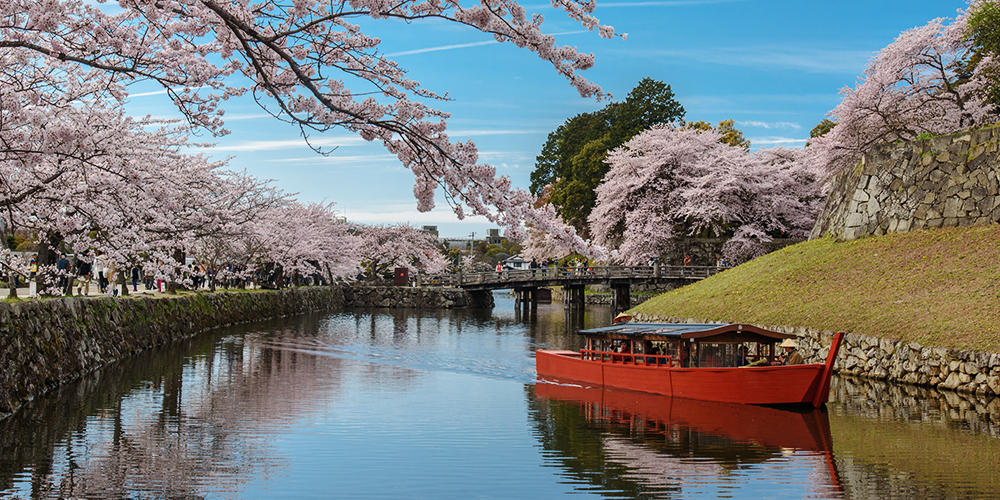 Hikone Castle is located on a hill and offers a panoramic view of the Hikone area and Lake Biwa. Pine and oak trees line the moat giving it a green emerald-like sheen. In spring, more than 1,000 cherry trees are in full bloom, and the moat is dyed in a pale pink color. Take a houseboat through the cherry-blossom tunnel into a romantic land. At night, the moon sits high above, and shines down enhancing the beauty of Hikone Castle making it one of the famous "Eight Views of Lake Biwa".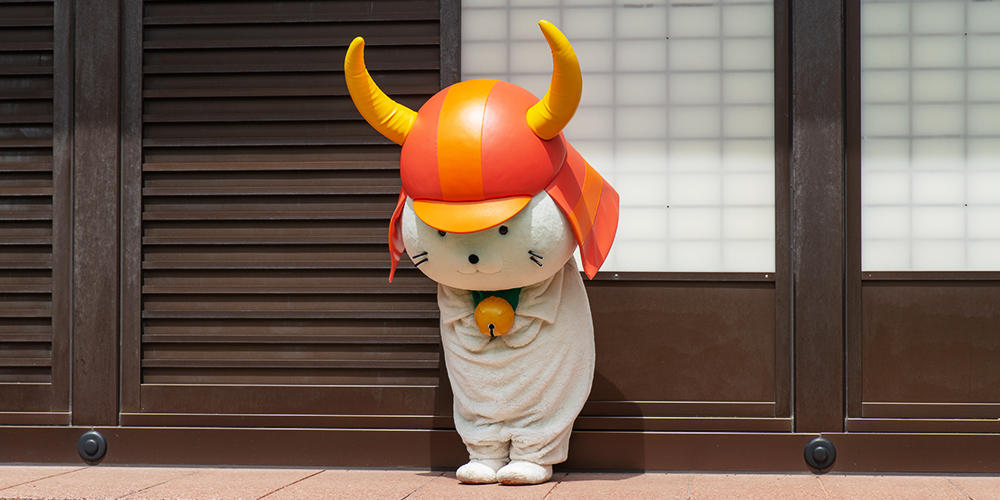 While you are at Hikone Castle, don't miss your chance to see Hikone's mascot, Hikonyan. He's a chubby white cat wearing a samurai helmet. The character is based on the legend of a white cat that guided the lord of Hikone Castle to shelter, saving him from a lightning strike.
Yumekyobasi Castle Road: Eat, Shop, Drink in an Edo Style Town!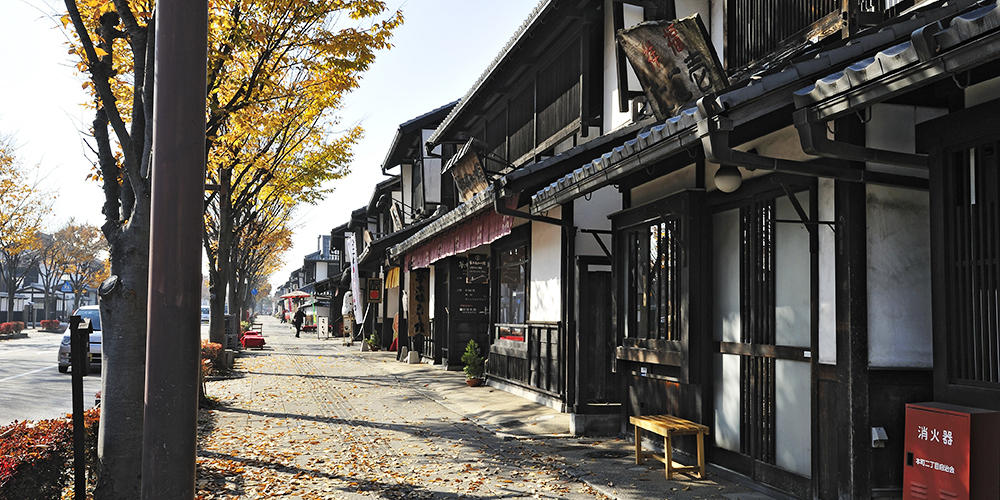 Yumekyobasi Castle Road is a commercial district in Honmachi, Hakone, Shiga. It is located over the moat of Hakone Castle, next to Kyobashi. White walls and black lattices make a unified townscape that is the epitome of Edo Era Castle Towns. Sweets shops, featuring confections both Japanese and Western, and Omi beef. Enjoy feasting and drinking as you make your way through this historical town.
Omi Beef: One of Japan's 3 Great Kinds of Beef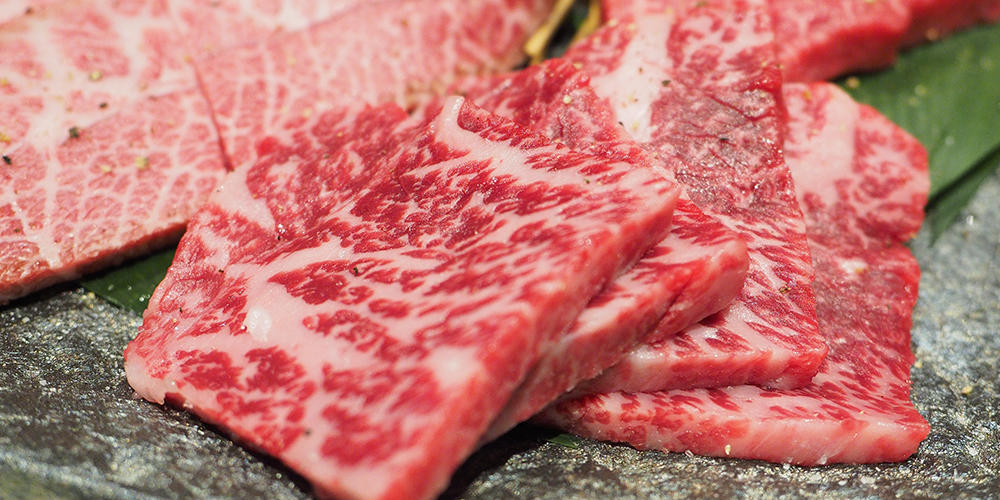 You've heard of Kobe Beef, but do you know Omi Beef? Japan has three famous top-quality types of beef, Kobe, Matsuzaka, and Omi. Omi Beef is said to have started in Shiga and was offered as a reward by the Warlord Hideyoshi Toyotomi. It has a mellow and smooth texture and is suited for dishes like sukiyaki, shabu-shabu, and yakiniku. Centrip recommends the store "Omi Niku Sennari Tei Kara" which can be found on the Targent Bridge Castle Road.
Nagahama
Transportation
By train from Nagoya Station, take the Tokaido/Sanyo Shinkansen to Maibara Station, then change to the JR Hokuriku Main Line to Nagahama Station. It takes about 1 hour, and the fare is ¥3,810. If you transfer to Maibara on the JR Tokaido Main Line without using the Shinkansen, it costs ¥1,520, but it takes an hour and a half.
By car, it takes about an hour to drive.
Tourism Information
Kurokabe Square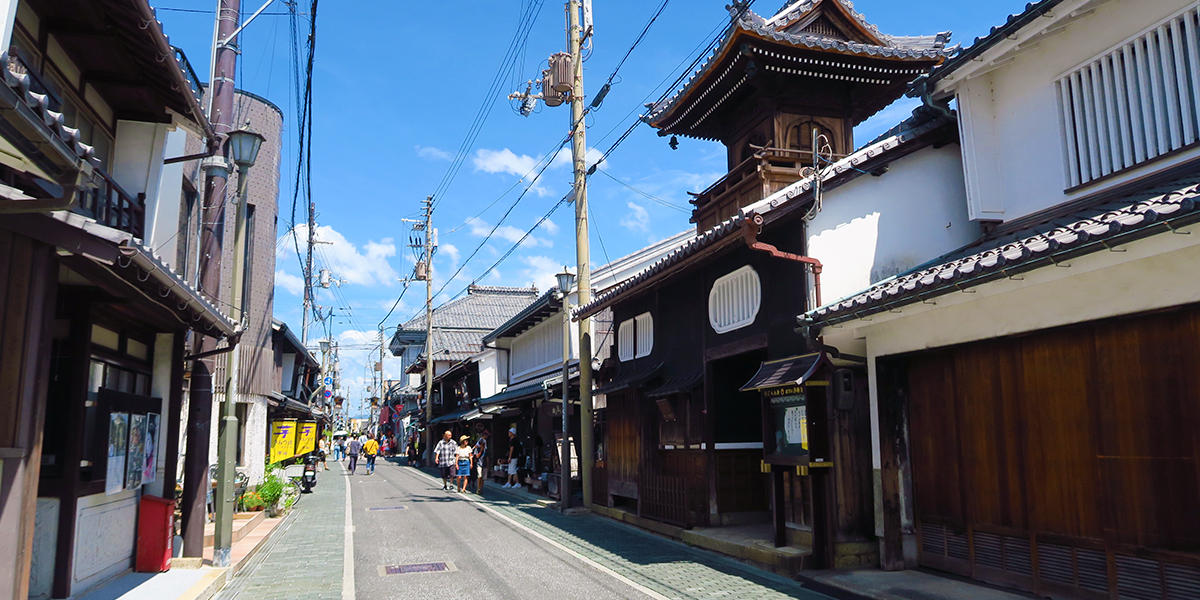 Kurokabe Square is located in the historic townscape of Nagahama and is also home to Japan's largest glass art exhibition space. 30 historic buildings stand side by side, featuring traditional black stucco Japanese architecture and retains the atmosphere of the Edo and Meiji eras. The buildings contain museums, galleries, glass workshops, cafes, and more, and in the center of them is the Kurokabe Glass Shop in Kurokabe No. 1 Building.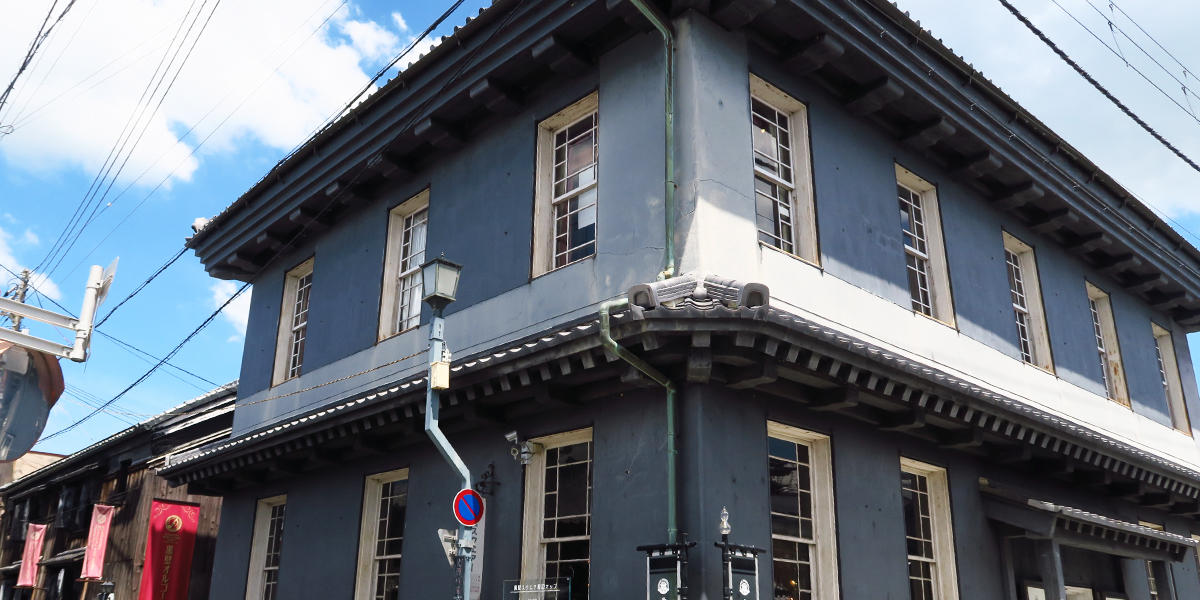 The Kurokabe Glass Shop is an elegant and impressive Japanese-Western building with white windows on black walls. On the first floor, domestic glass products are displayed and sold, and on the second floor, glass products from all over the world are available.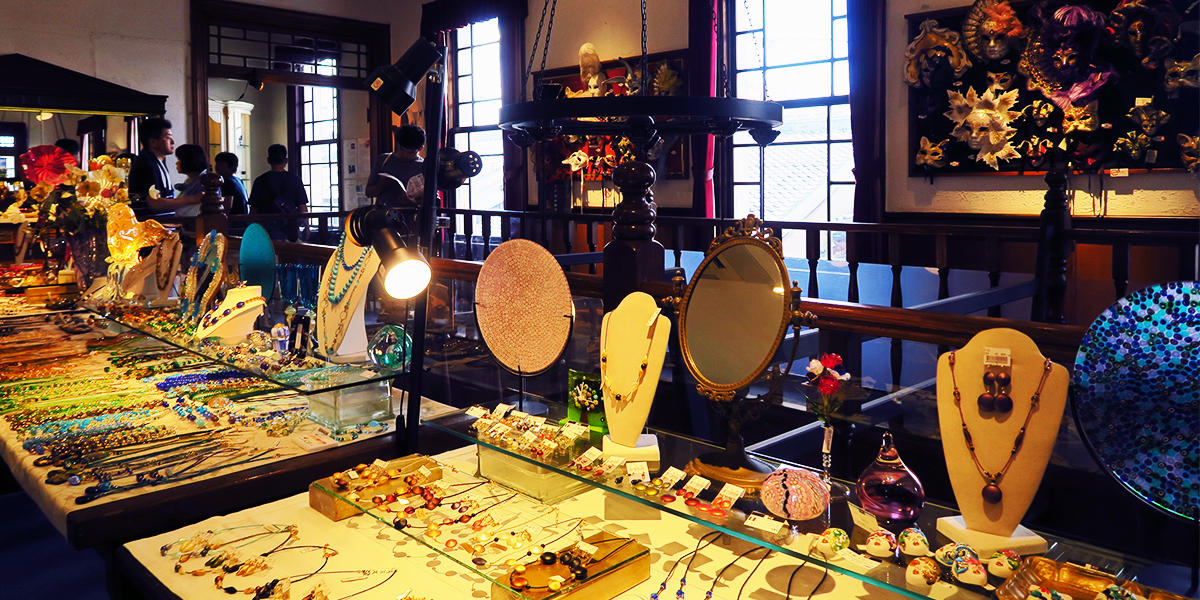 In the Kurokabe Glass Shop, glass brushes, glass flowers, cups, vases, etc. are some of the most popular items. Take a peek inside and grab some souvenirs to take home. The Kurokabe Glass Shop is located conveniently next to the Kurokabe Museum of Glass Art, so you can also see the works of many glass craftsmen! The laid-back atmosphere and Japanese-style modern square make this area perfect for a walk.
Kaiyodo Figure Museum Kurokabe: Japan's First Figurine Museum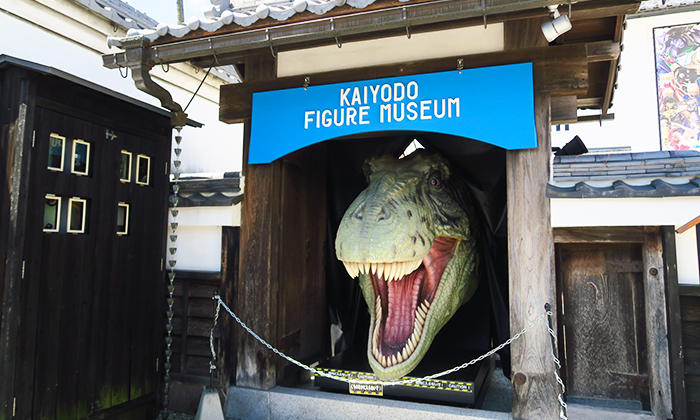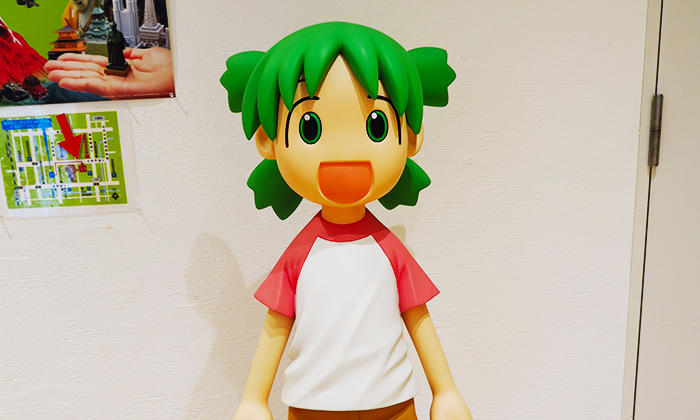 Kaiyodo, a famous model company in the world of animation, it is known for its capsule toys and elaborate figures. The Kaiyodo Figure Museum is also located in the Kurokabe Square and features figures made by Kaiyodo Co., Ltd., located in Kurokabe Square, Nagahama, Shiga. Figures of animals, food, Anime, and other famous characters, are on display.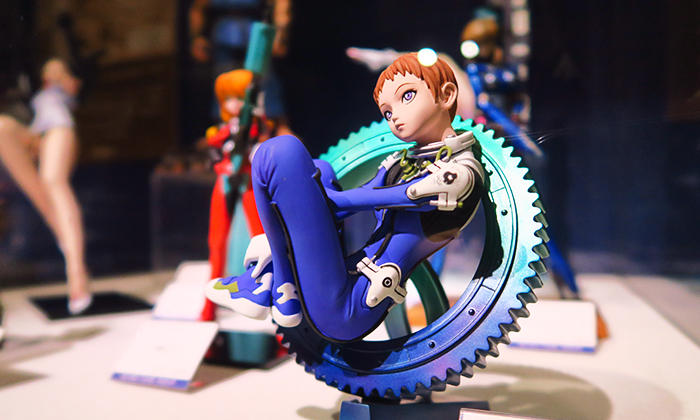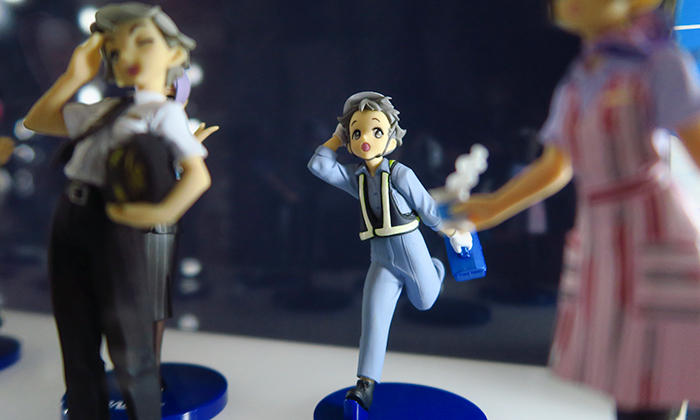 Plush dolls and capsule toys are available for purchase at the 1st-floor shop, a definite must-see for anime fans.
Fresh Water Fish: Fresh Fish of Lake Biwa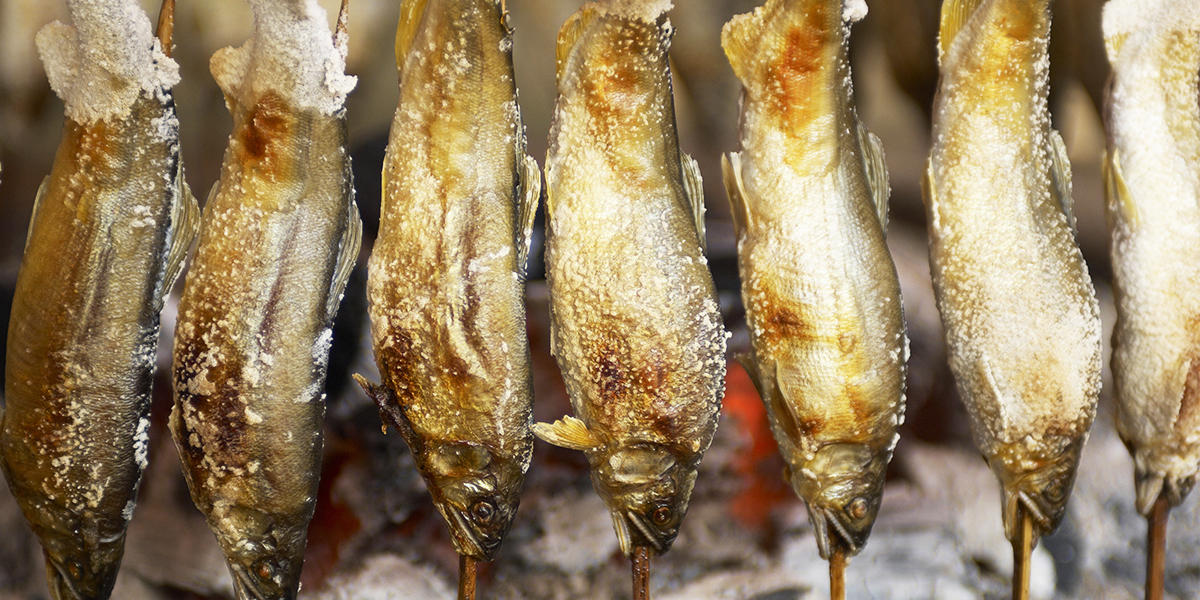 Lake Biwa is home to thousands of species of flora and fauna. Including dozens of freshwater fish, including trout, goldfish, and catfish, so it is known as a treasure trove of freshwater fish. There are many fish restaurants in Nagahama. Ayu Chaya Kawase specializes in sweetfish. Not only do they cook food but they also farm sweetfish. It is open only during the sweetfish season from March to October. Ayu Chaya Kawase is recommended because the sweetfish are very aromatic.
Omihachiman
Transportation
From Nagoya Station take the JR Tokaido Line to Maibara then transfer to the JR Biwako Line to Omihachiman Station. It takes about 1 hour and 40 minutes for ¥1,980. If you take the Shinkansen from Nagoya to Maibara, you can reduce your travel time to about 1 hour, for ¥4,270.
By car, it takes about an hour to drive.
Tourism Information
Hachimanyama Castle: A Cable Car View of Lake Biwa
Hachimanyama Castle is located up the steep slopes of Mt. Hachimanyama in Omihachiman. Once you reach the top of the ropeway, you can enjoy the view of the beautiful countryside rich in nature and the sparkling complexion of Lake Biwa.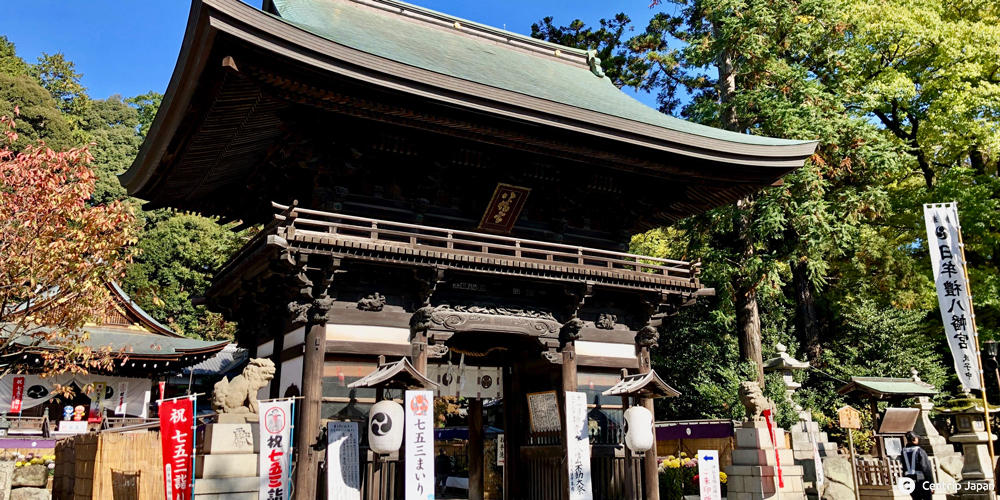 After descending the mountain by ropeway, exit at the foothill station and you will see the gate of Nimurei Hachimangu Shrine. It is Omihachiman's most famous shrine, and the Saginaga Festival and Hachiman Festival are both designated as intangible folk cultural assets of Japan.
Hachimanbori: Enjoy Boat Rides and the Lakeside Town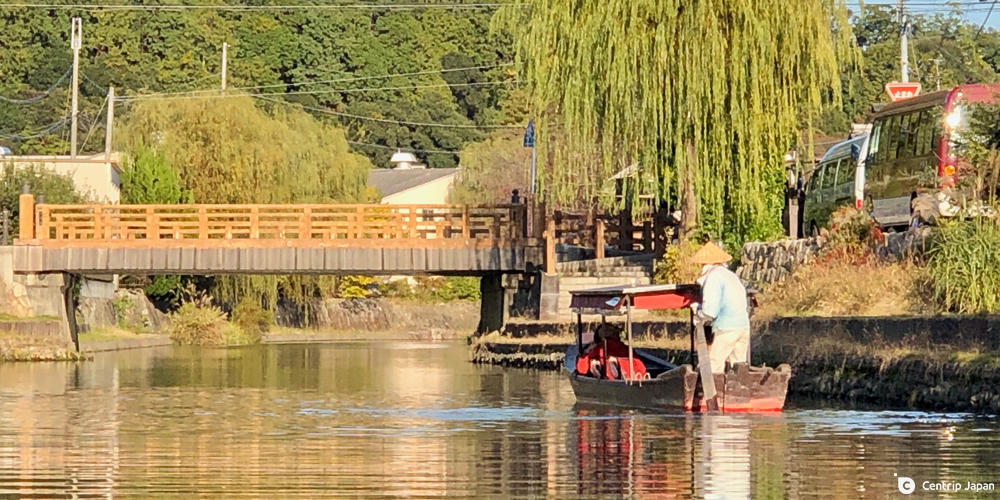 The Hachiman-Bori Canal is a man-made channel that runs through the heart of Omihachiman City, connecting the castle moat to Lake Biwa. Originally, it was dug to strengthen the defenses to and for transporting goods, and it later became used as a water route connecting Lake Biwa and the surrounding areas, bringing commercial prosperity of the local area.
Today many buildings along Hachimanbori have kept the Edo period building styles, lending character to the atmosphere of the town. The spring colors of Hachimanbori are one of the Eight Views of Lake Biwa. In spring, the cherry blossoms bloom on both banks, crows caw, swallows dance, and the water turn red as it flows under the bridges. Rent a boat to fully enjoy the river scenes.
La Collina Omihachiman: A Fairytale Land Sweets Shop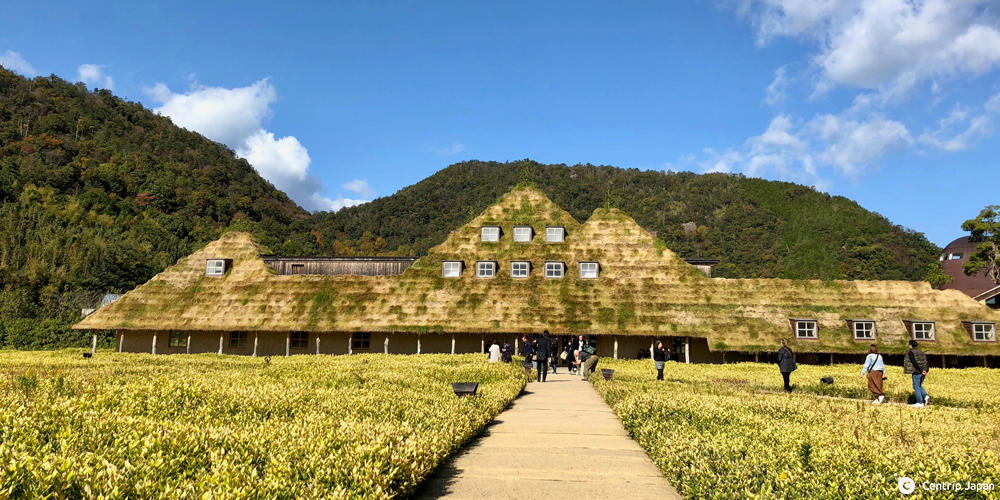 La Collina is popular as a confectionary store that deals with Japanese and Western sweets. It is also known as the Holy Land of Punchcards and is the number 1 spot for visitors in Shiga for 3 years in a row. La Collina means "small hill" in Italian, and it looks just like a fairy tale kingdom, with green grass grown over the hill-like roof.
Can I visit Hikone, Nagahama, and Omichachiman in one day?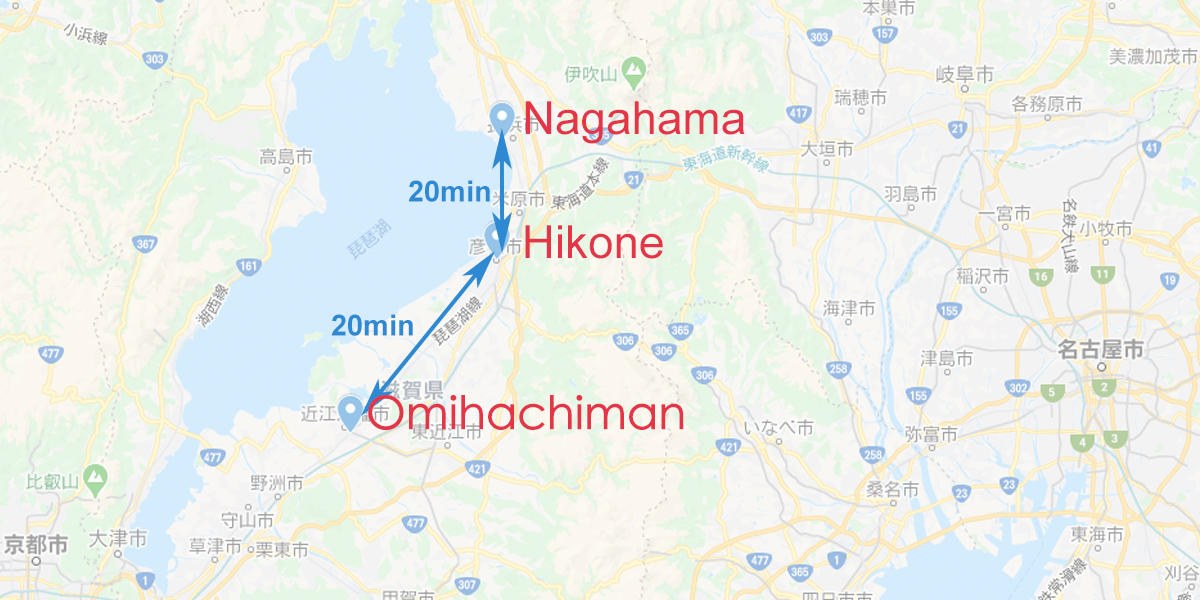 Hikone has few sightseeing spots, it is located on the middle-eastern side of Lake Biwa, and many other locations can be seen in combination with it. It only takes an extra 20 minutes by train to get to Nagahama on the same day. You can also get to Omihachiman, in about 20 minutes from Hikone. However, Omihachiman has many things to see, so you may want to save it for a full day. Both have many highlights so we recommend setting aside a day for each.
Wrap-up
The lakeside towns of Hikone, Nagahama, and Omihachiman, each have their own unique atmosphere and appeal. If you're in Nagoya, take a day to visit Lake Biwa, soak up the lakeside views and enjoy the breathtaking mountains, while walking leisurely through historic townscapes.